Tuscon EMT Jacob Dindinger to be Laid to Rest
8.6.2021
Family, friends, and colleagues to gather to pay final respects to esteemed EMT.
American Medical Response EMT Jacob Dindinger will be laid to rest Monday, August 9, in Oro Valley, Arizona. Dindinger proudly served the communities surrounding Tucson for just four months when he was shot in the line of duty on July 18. He passed away from his injuries on July 29.
The public is invited to pay their respects to Dindinger along the memorial procession route beginning at approximately 10:20 a.m. at Adair Funeral Home, 8090 N. Northern Ave, Oro Valley, Ariz. A memorial service will take place at Casas Church at 11 a.m., immediately following the conclusion of the procession.
What:
Memorial procession and services for fallen EMT, Jacob Dindinger
When:
Monday, August 9, 2021
Memorial procession begins at 10:20 a.m.
Services begin at 11 a.m.
Where:
Procession will start at: Adair Funeral Home. 8090 N. Northern Ave., Oro Valley, AZ 85704
Procession route:
Start on Northern Ave., heading south.
Turn Right onto W. Magee Rd
Continue West past N. La Canada Blvd
Turn right onto W. Old Magee Rd.
Turn right onto N. La Cholla Bld
Continue north past W. Overton Rd
Continue north past W. Lambert Ln
Turn left onto Cross Rd and arrive at Casas Church
Destination:
Casas Church
10801 N. La Canada Blvd
Oro Valley, AZ 85704
Media Logistics:
A
media staging site
will be available along the procession route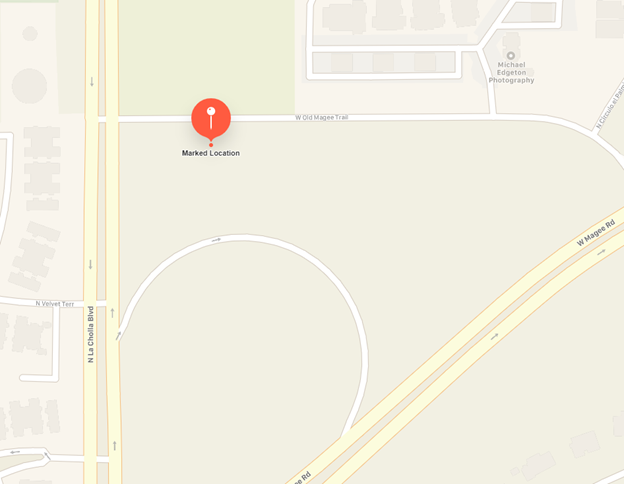 Upon arrival at Casas Church, media staging will be on property in a location that is advantageous for capturing still photos and video. Media should check in with AMR PIO Damon Schilling upon arrival.
AMR Public Information Officer, Damon Schilling, will be available for interviews at Casas Church beginning at 10:30 a.m. and can be reached at 702.290.0576.
One broadcast pool camera will be permitted in the church for the memorial service from a stationary position. Please contact Damon Schilling before Monday's services to advise which outlet will take the pool assignment and receive the necessary details for filming. Camera personnel will be required to wear a mask at all times while in the church, regardless of vaccination status.
All members of the press are advised to follow Centers for Disease Control and Prevention (CDC) guidelines to help prevent the spread of COVID-19.