News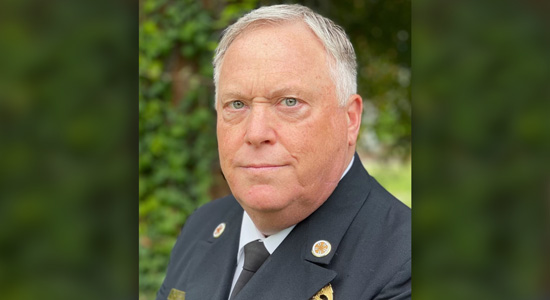 Rural Metro Fire Celebrates the Career of Chief Phil Turnbull
3.21.2023
Chief Phil Turnbull will retire after a momentous 50-year career.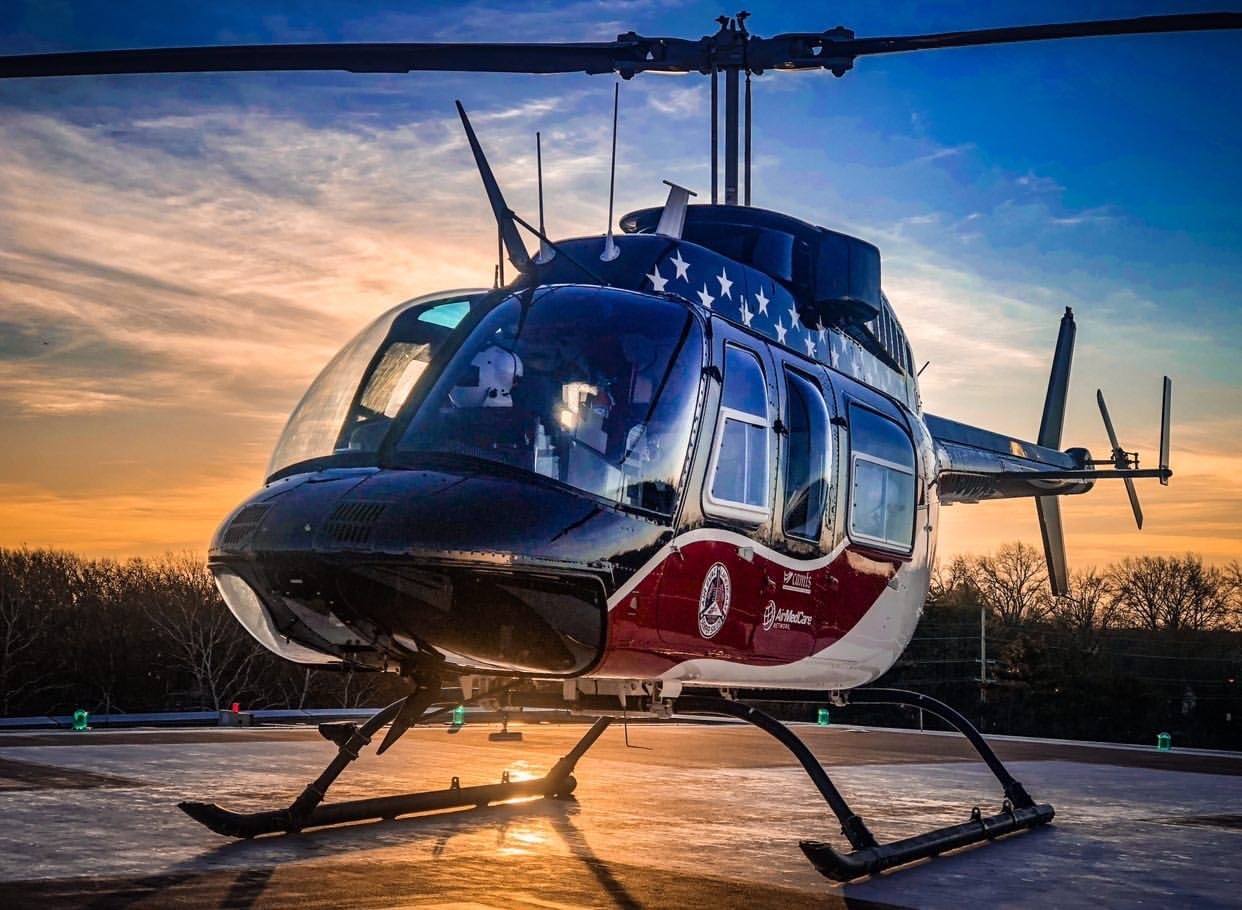 Air Evac Lifeteam opens new emergency Air Ambulance Base in Georgia
3.21.2023
Air Evac Lifeteam has announced that its newest air medical transport base in Laurens County, GA, is now in service.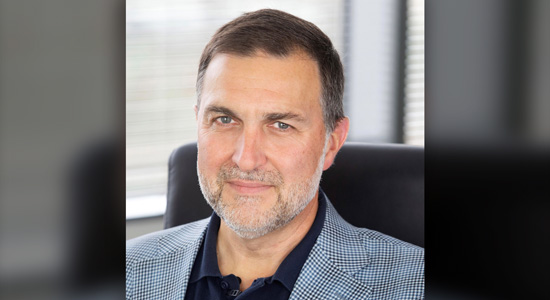 Global Medical Response Appoints Nick Loporcaro as President and Chief Executive Officer
3.20.2023
Loporcaro, the former CEO of Landmark Health, brings an outstanding track record of leading mission-critical and innovative healthcare companies to the market leader in mobile...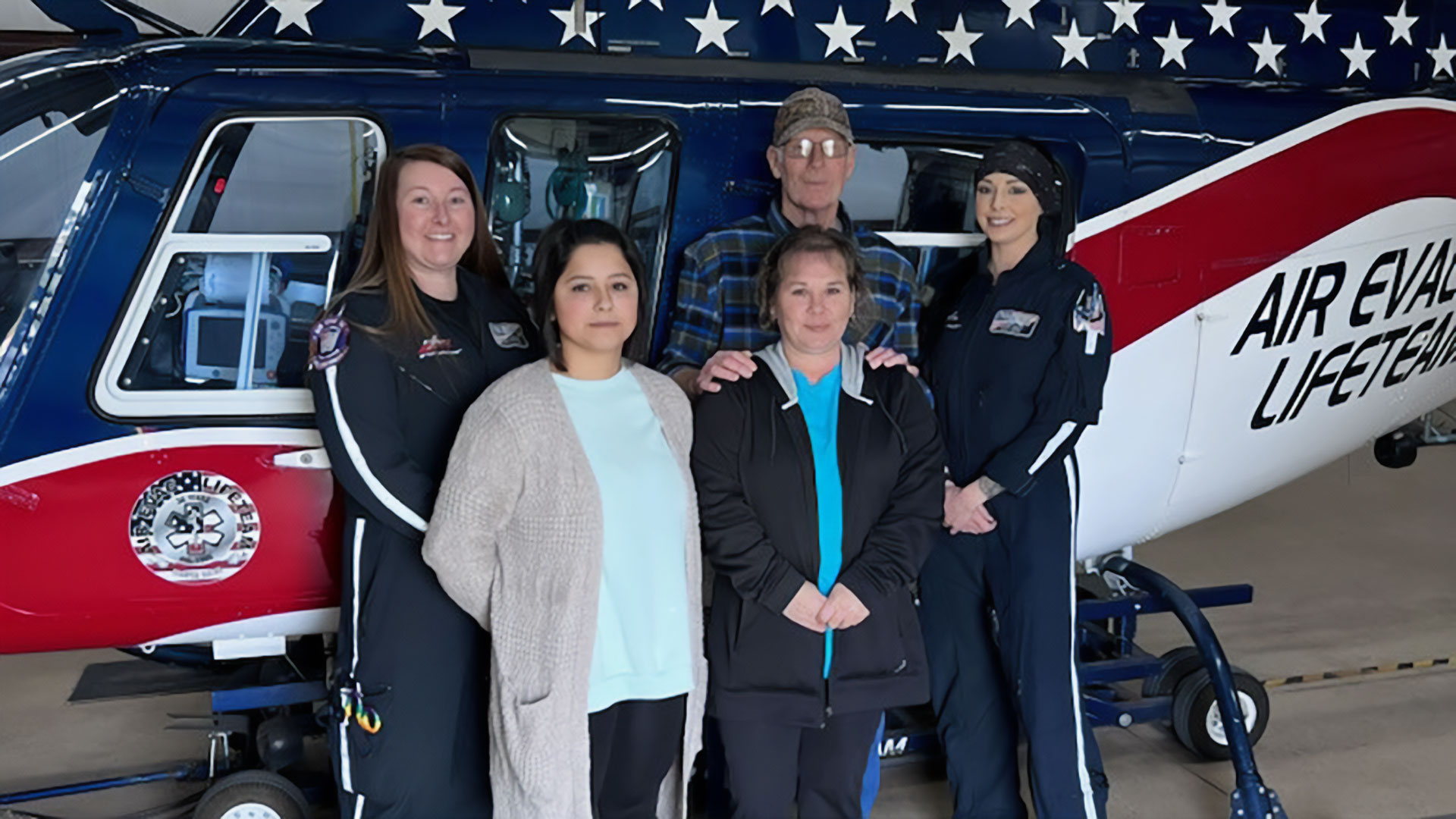 A Split-Second Decision
3.17.2023
A cardiac arrest patient in Kentucky says an AEL crew's "quick thinking" saved his life.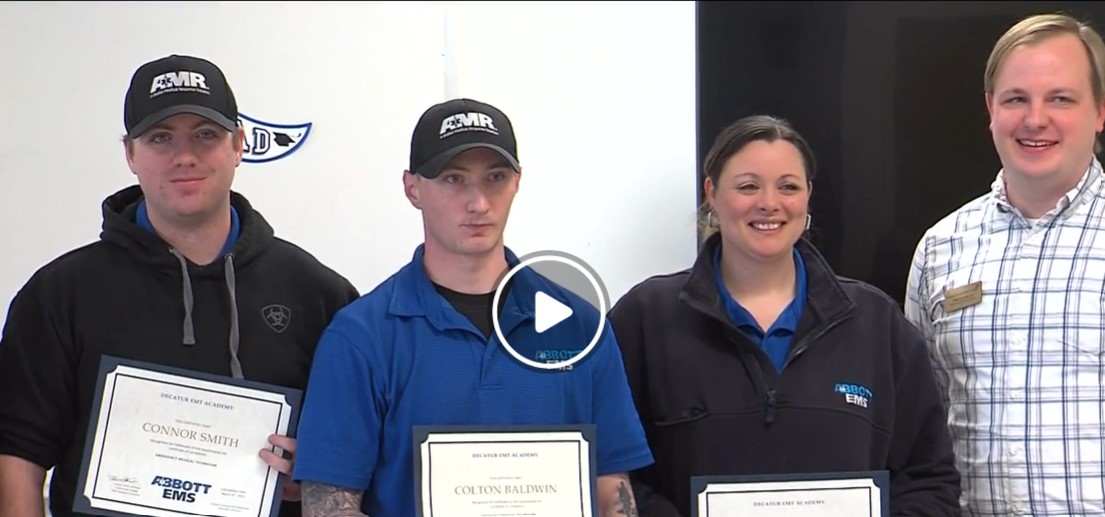 EMT Students Graduate from Richland and Abbot's New Program
3.9.2023
Students from the "Earn While You Learn" program graduated in Decatur, Illinois, on March 8. AMR's award-winning program pays students while they train as EMTs.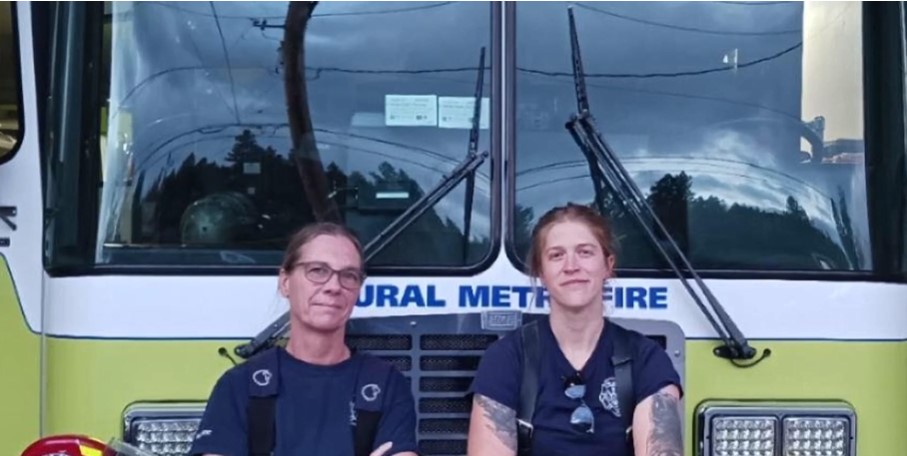 International Women's Day: Celebrating Women in EMS
3.9.2023
It's one of the hardest jobs in the world that's often described as a male-dominated field. Now, meet the women who are boldly challenging that notion.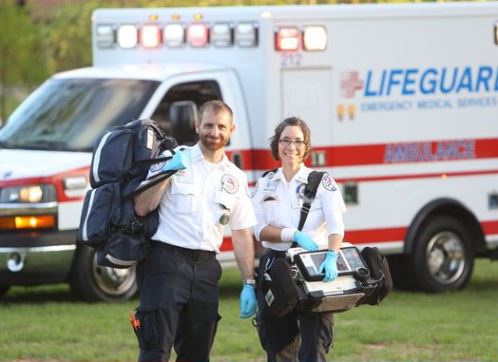 Lifeguard Ambulance Service Extends Contract with Panola County
3.3.2023
Lifeguard Ambulance Service Panola will continue to provide emergency medical services for Panola County, Mississippi through September 2026.
When the "Calling" Transcends Borders
3.2.2023
A New York AMR paramedic uses his skills to help the wounded in disaster-stricken nations.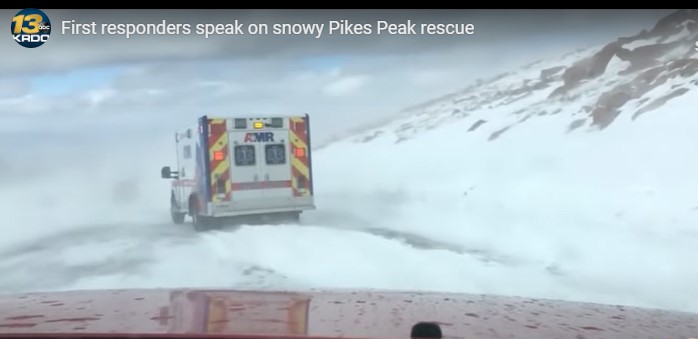 Colorado Springs AMR First Responders Speak on Snowy Pikes Peak Rescue
2.21.2023
The Colorado AMR operation responded to a patient on a stretch of highway that was closed to the public due to dangerous weather conditions.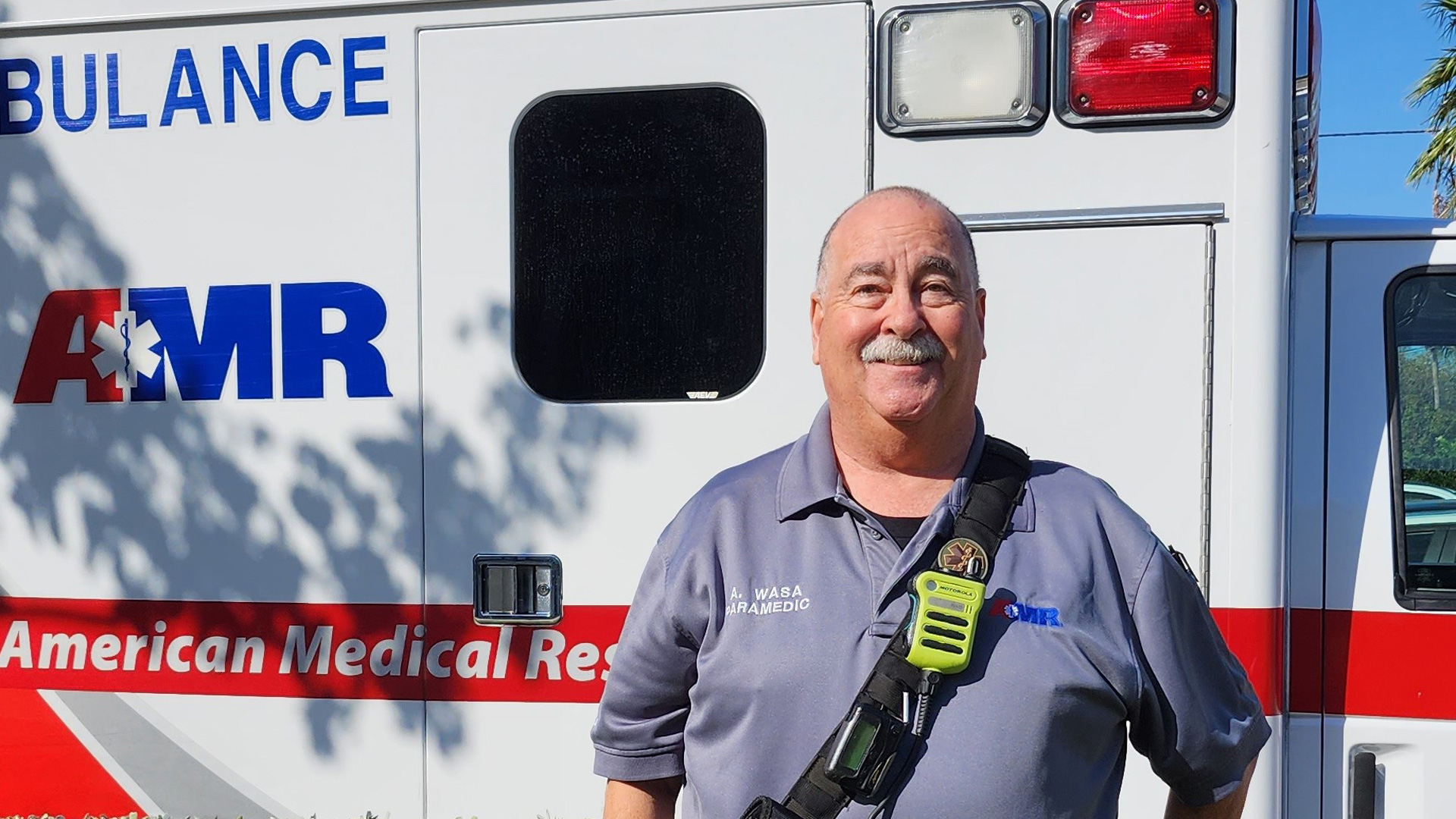 You've Got a Friend
2.20.2023
"Off duty" is not a concept that first responders embrace. 30-year Paramedic Alexander Wasa demonstrated the truth of this mindset when he saved the life of a fellow diner at ...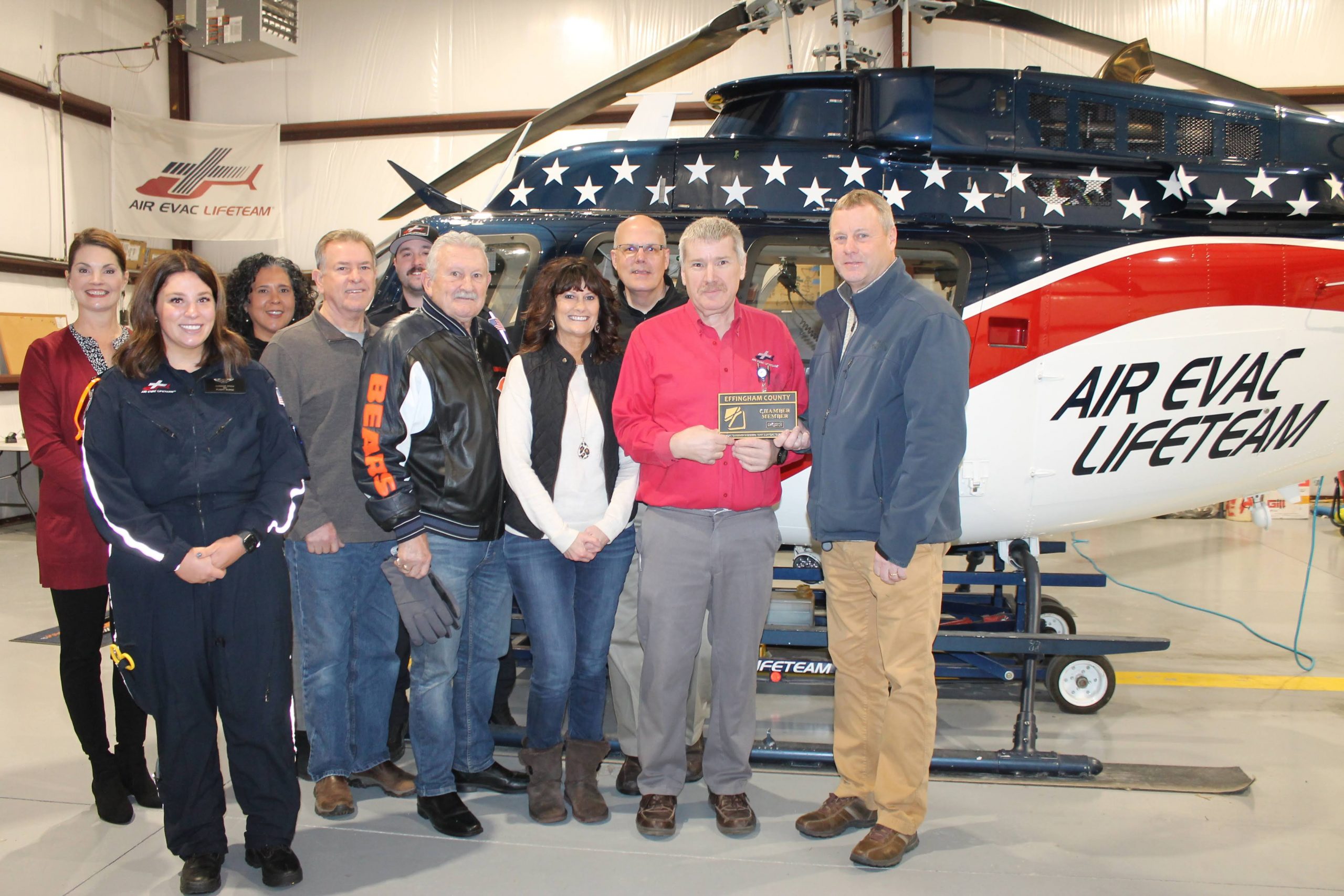 Effingham County Chamber Welcomes New Member, Air Evac Lifeteam
2.16.2023
The Air Evac Lifeteam base in the Illinois county was welcomed by the chamber with a special plaque honoring their induction.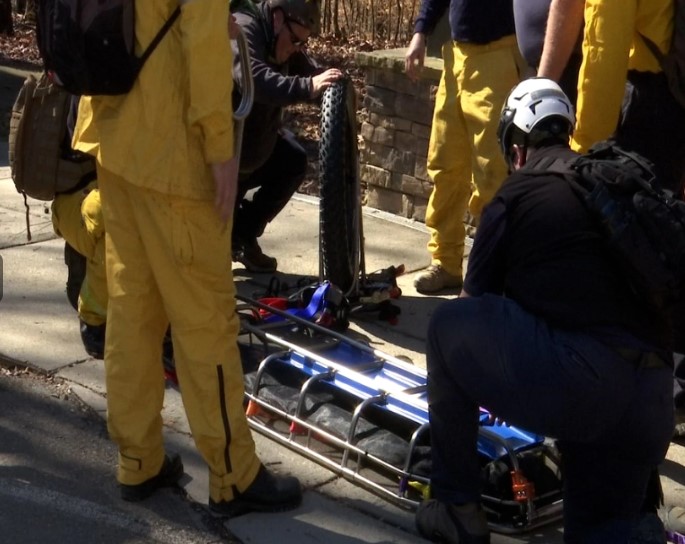 Rural Metro Fire Implements New Equipment for Mountain Rescues
2.14.2023
Firefighters learned how to use a wheeled litter system on a trail on House Mountain, which has the highest elevation in Knox County in Tennessee.
REACH Air Medical Services Shasta County Operations Now Carrying Blood on Every Flight
2.13.2023
Air medical provider partners with Shasta Regional Medical Center to provide blood to trauma patients.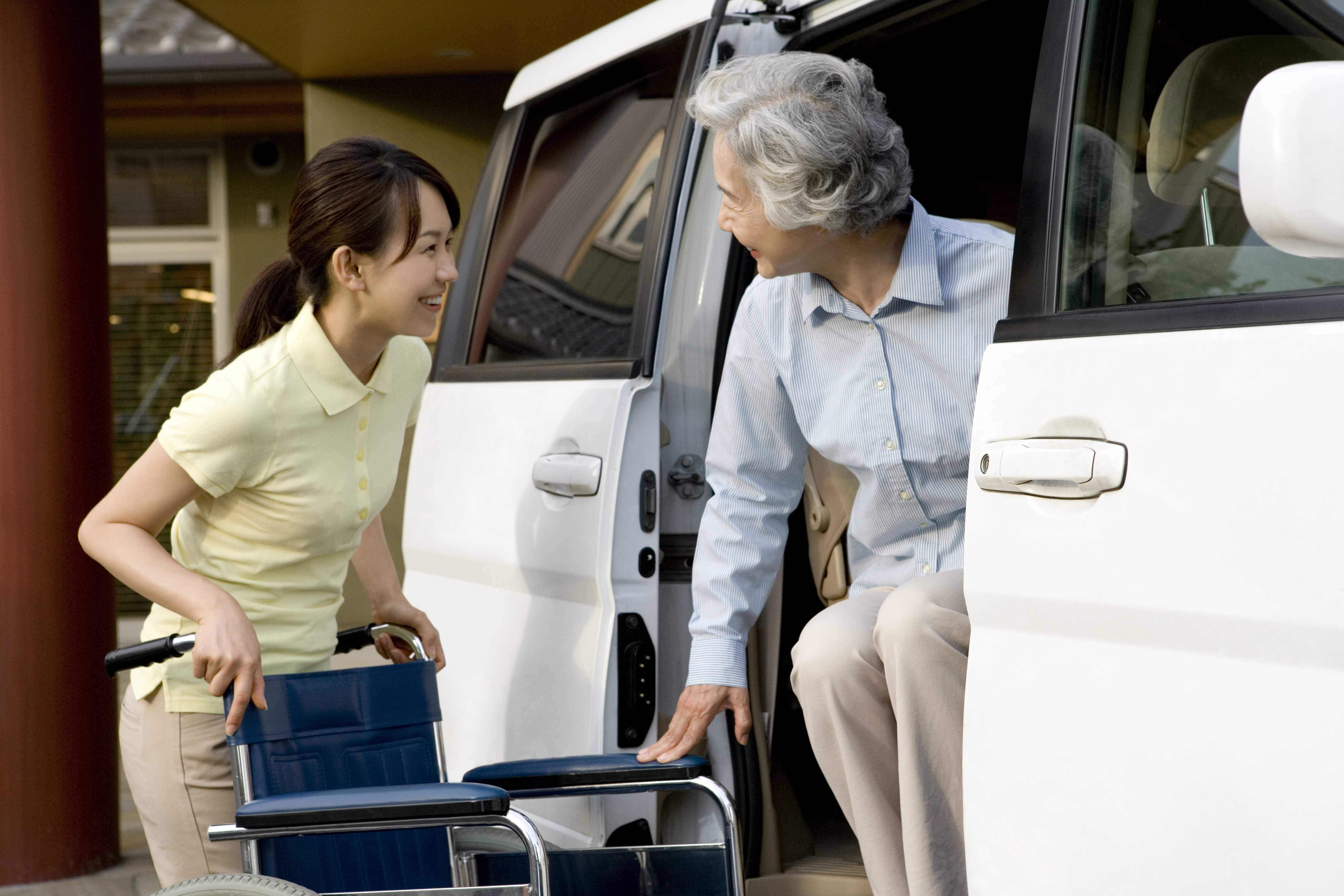 Envoy America Partners with Access2Care to Expand Access to Wheelchair Accessible Vehicles in Houston, Texas
2.13.2023
The new partnership and $800,000 investment will ensure Medicaid members can access life-sustaining medical treatments.
GrandView Transplant Announced to Provide Organ Transplant Aviation Transportation
2.9.2023
Brock Miller will help guide GrandView Transplant into new phase.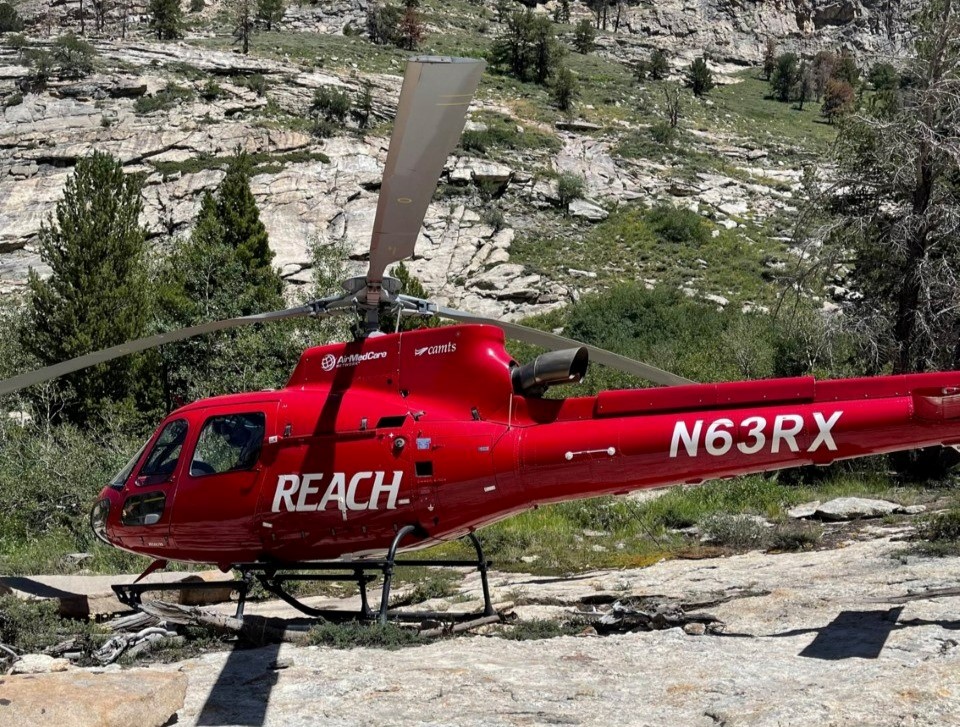 REACH Air Medical Services Reminds You to Be Mindful of Cold Weather Dangers
2.9.2023
The air company offers important suggestions for avoiding, recognizing and treating two deadly cold-related illnesses: hypothermia and frostbite.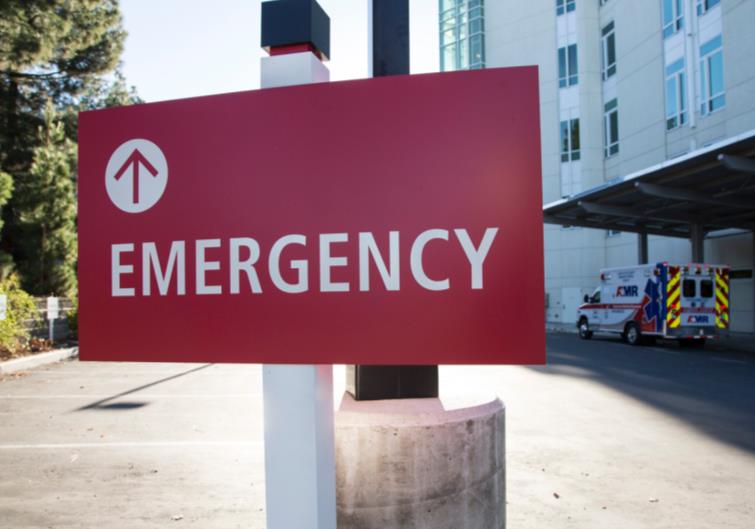 Bill Filed Aims to Help Ease Health Care Worker Shortage in Kentucky
2.9.2023
If passed, House Bill 200 would establish the Kentucky Healthcare Workforce Investment Fund, a public-private partnership.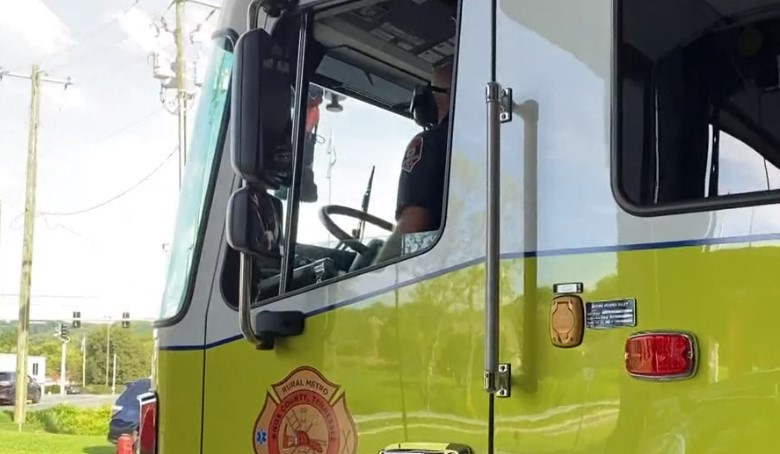 Rural Metro Fire Releases App to Help Customers Quickly Contact Fire Department
2.7.2023
The "Rural Metro Fire — Knox Co. TN" app is available on both iPhone and Android.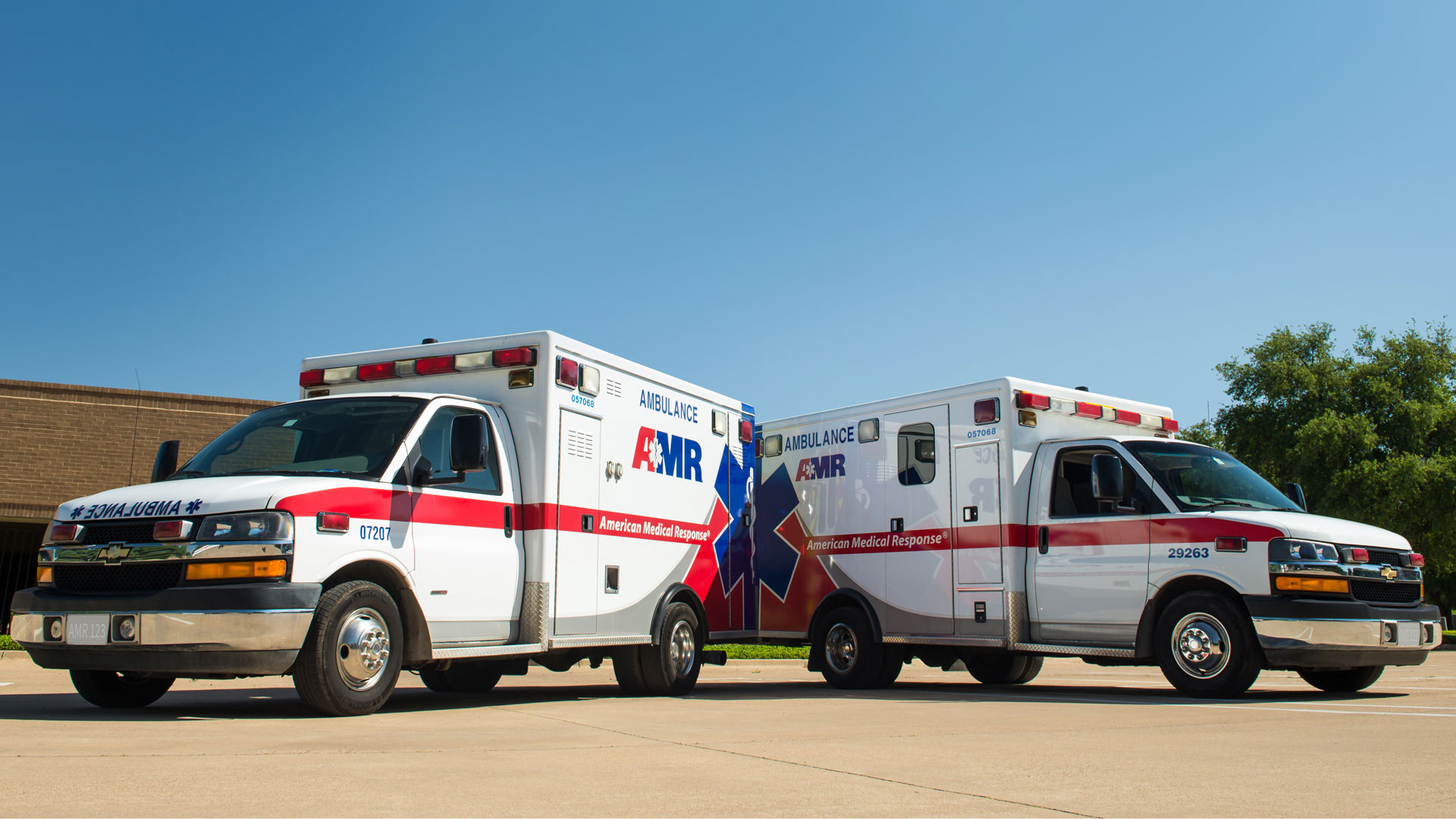 Puzzle Pieces, AMR Partner for Autism Training
2.7.2023
AMR Owensboro, Kentucky is better preparing its EMS professionals for interactions with people with autism through training courses with Puzzle Pieces.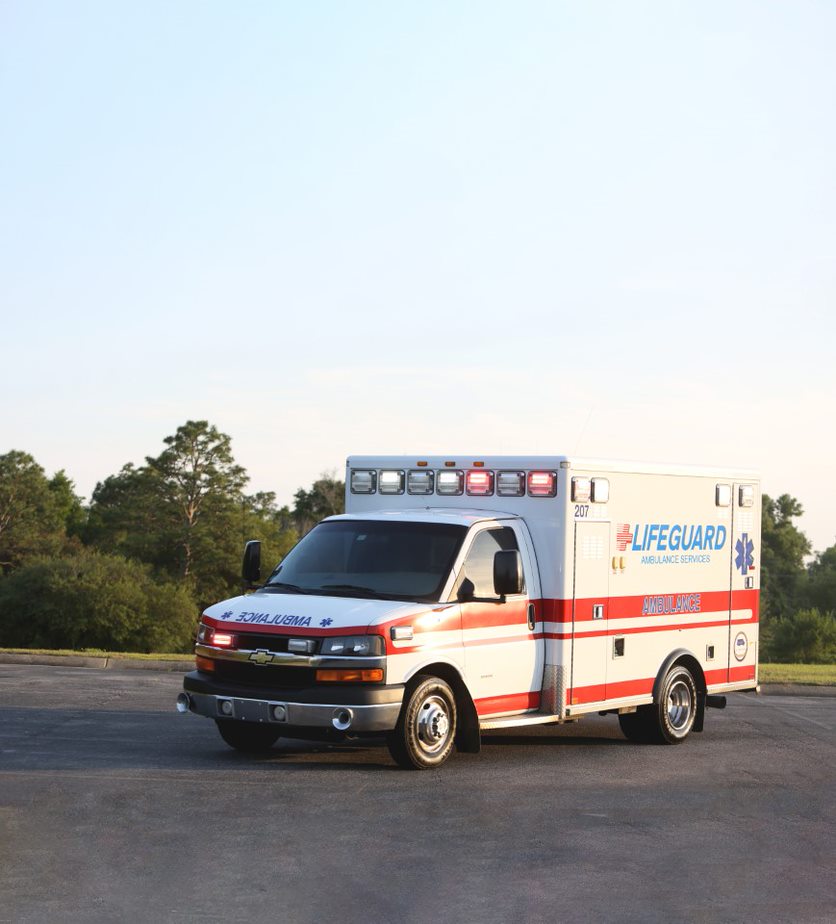 Lifeguard Ambulance Service to Launch Innovative Program in Conjunction with Santa Rosa Public Safety
2.7.2023
Beginning Feb. 14, Santa Rosa County residents in Florida calling 911 may receive options for intervention through the Nurse Navigation program.
Milton Man Thanks Paramedics Who Saved his Life
2.6.2023
Richard McCool meets and thanks first responders who helped save his life when he suffered cardiac arrest at a local gym.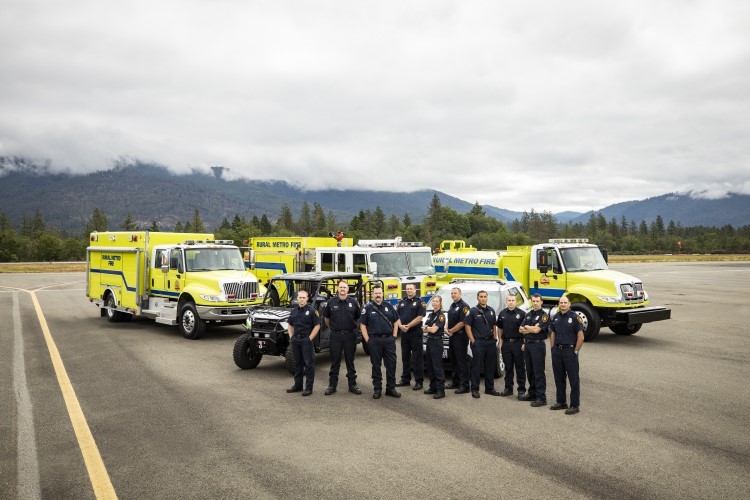 75 Years of Service, Rural Metro Fire Celebrates Major Milestone
2.2.2023
The fire service was founded in 1948 by Lou Witzeman, after he watched a neighbor's home in Scottsdale, Arizona burn down with no response from the local fire department.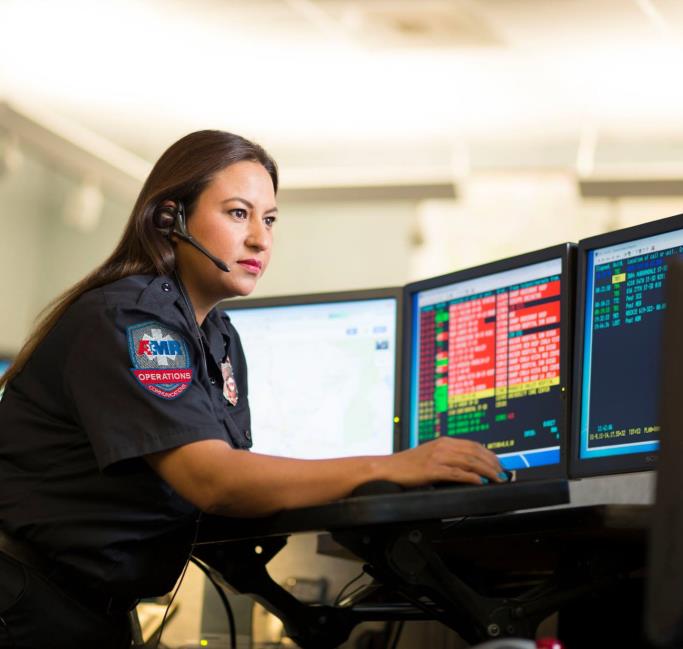 California City Launches Nurse Navigation Program
2.1.2023
The city of El Cajon, Calif., has launched a pilot program that aims to decrease the number of unnecessary ambulance calls and emergency room visits, while reducing costs.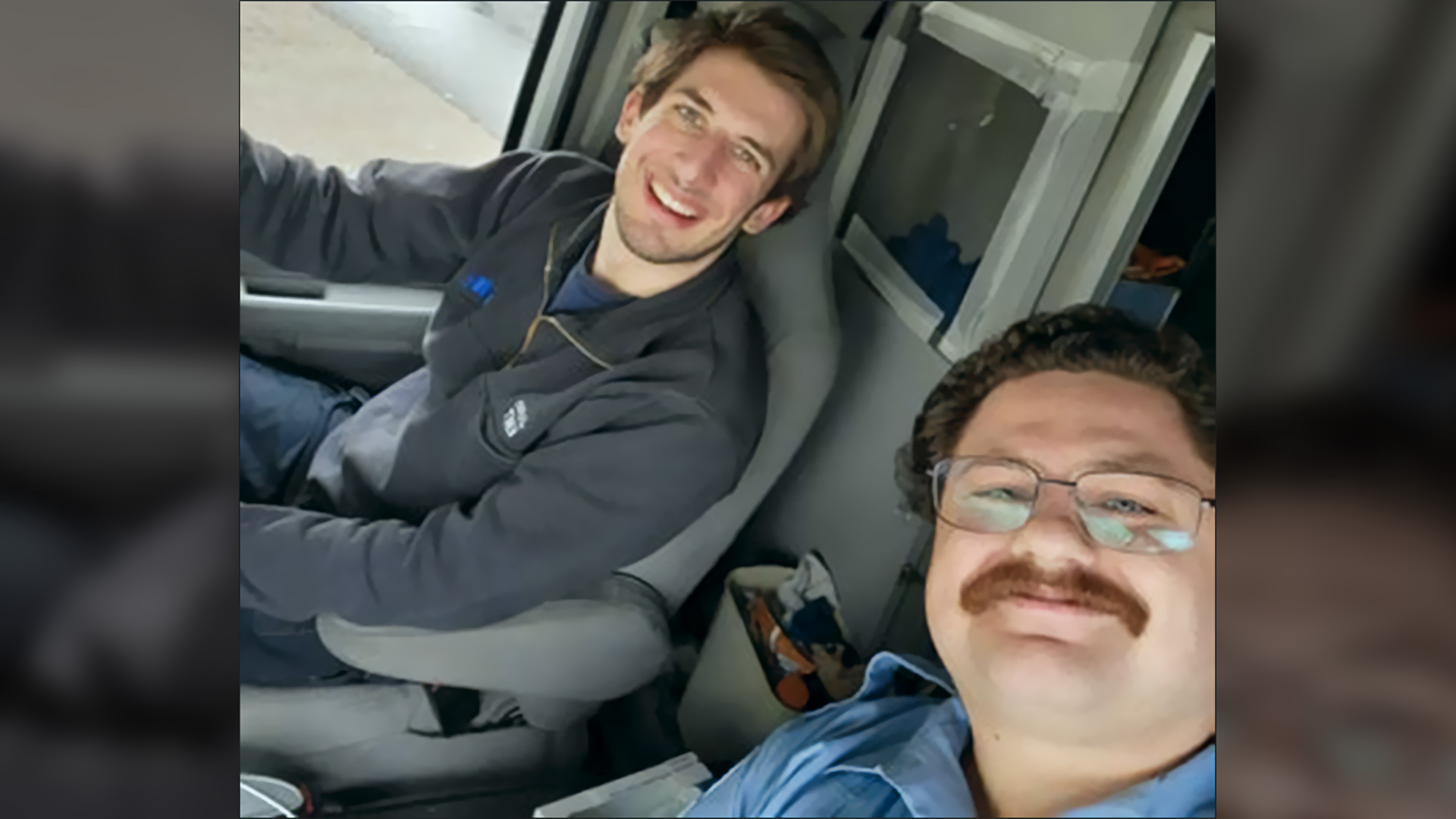 Lending an Ear, Saving a Life
1.31.2023
Washington state EMTs stop a potential suicide on their lunch break just by listening.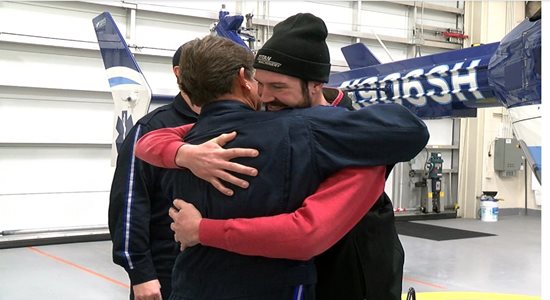 Minnesota Man Meets Sanford AirMed Crew That Saved His Life
1.26.2023
Mitch Amundson almost died after he was accidentally shot by his friend while the pair were hunting near Jamestown, North Dakota in late November.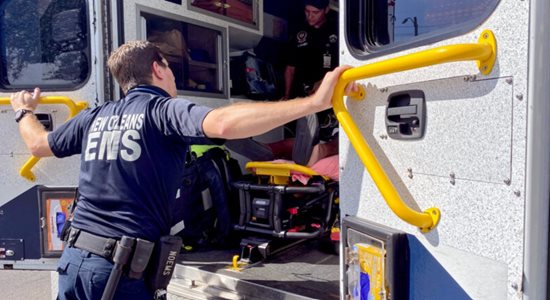 Reduced Workforce Leaves EMS Agencies in Louisiana Strapped
1.24.2023
The unprecedented shortage led to New Orleans EMS not having an ambulance available for a pregnant woman's call.
REACH Reminds OFV Enthusiasts to Play It Safe This Season
1.19.2023
REACH Air Medical Services (REACH) offer safety tips for Off-Highway Vehicle fans who ride in places like the Imperial Sand Dunes and Ocotillo Wells recreation areas.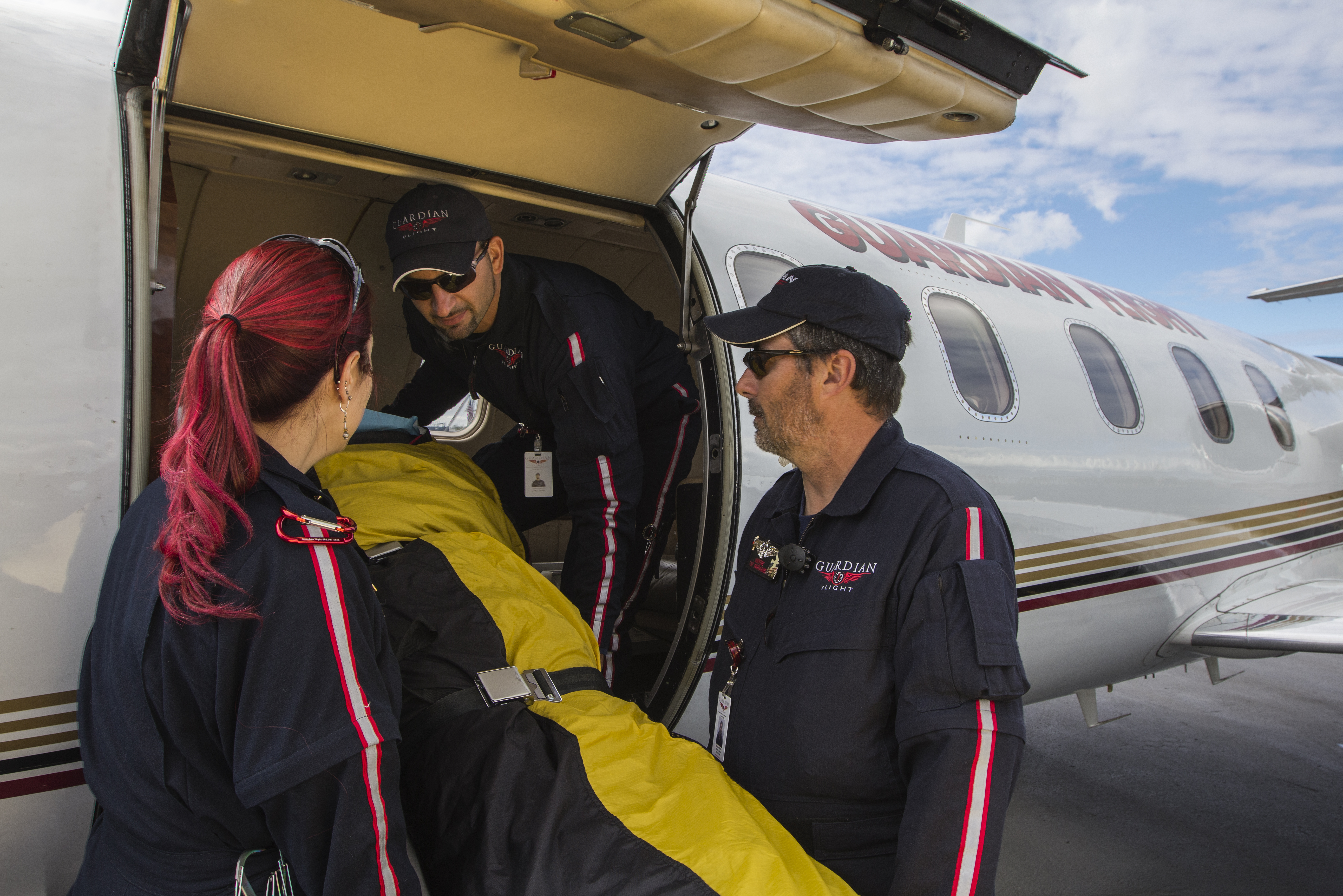 Guardian Flight Alaska Adds Heated, Humidified Oxygen Capabilities to All Aircraft
1.18.2023
The new high-flow oxygen capabilities will greatly benefit patients with respiratory illnesses, critical during the busy flu season and beyond.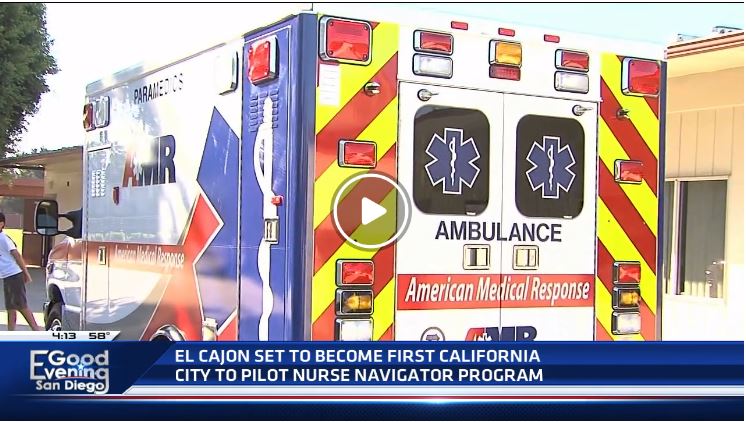 El Cajon, Calif. Launches Nurse Navigation Program
1.18.2023
AMR is helping the City of El Cajon residents get the right care, at the right place at the right time when they call 911.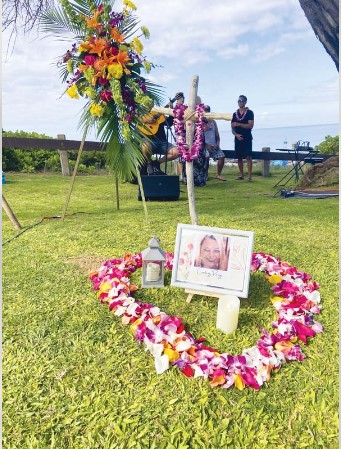 Family, Friends Honor Fallen Hawaii Flight Nurse
1.17.2023
Loved ones of Courtney Parry remembered her loving and energetic personality at a Celebration of Life event at Kamaole Beach Park III.
Winter Driving Tips
1.16.2023
Studies show that auto accidents increase by 12 percent during January and February.
McLennan County, Texas, Partners with AMR on Innovative Emergency Healthcare Solution
1.13.2023
Beginning Jan. 13, 2023, residents calling 911 may make a new connection with the Nurse Navigation program, an innovative healthcare solution.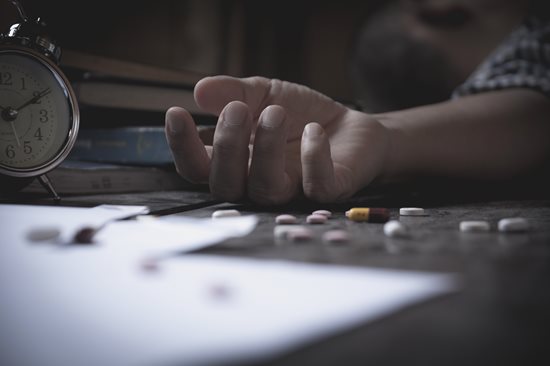 No Safe Experience Campaign Kicks Off
1.13.2023
AMR's Chris Stawasz shared one teens story as Gov. Chris Sununu unveiled his plan to use $500,000 in federal grants for the program.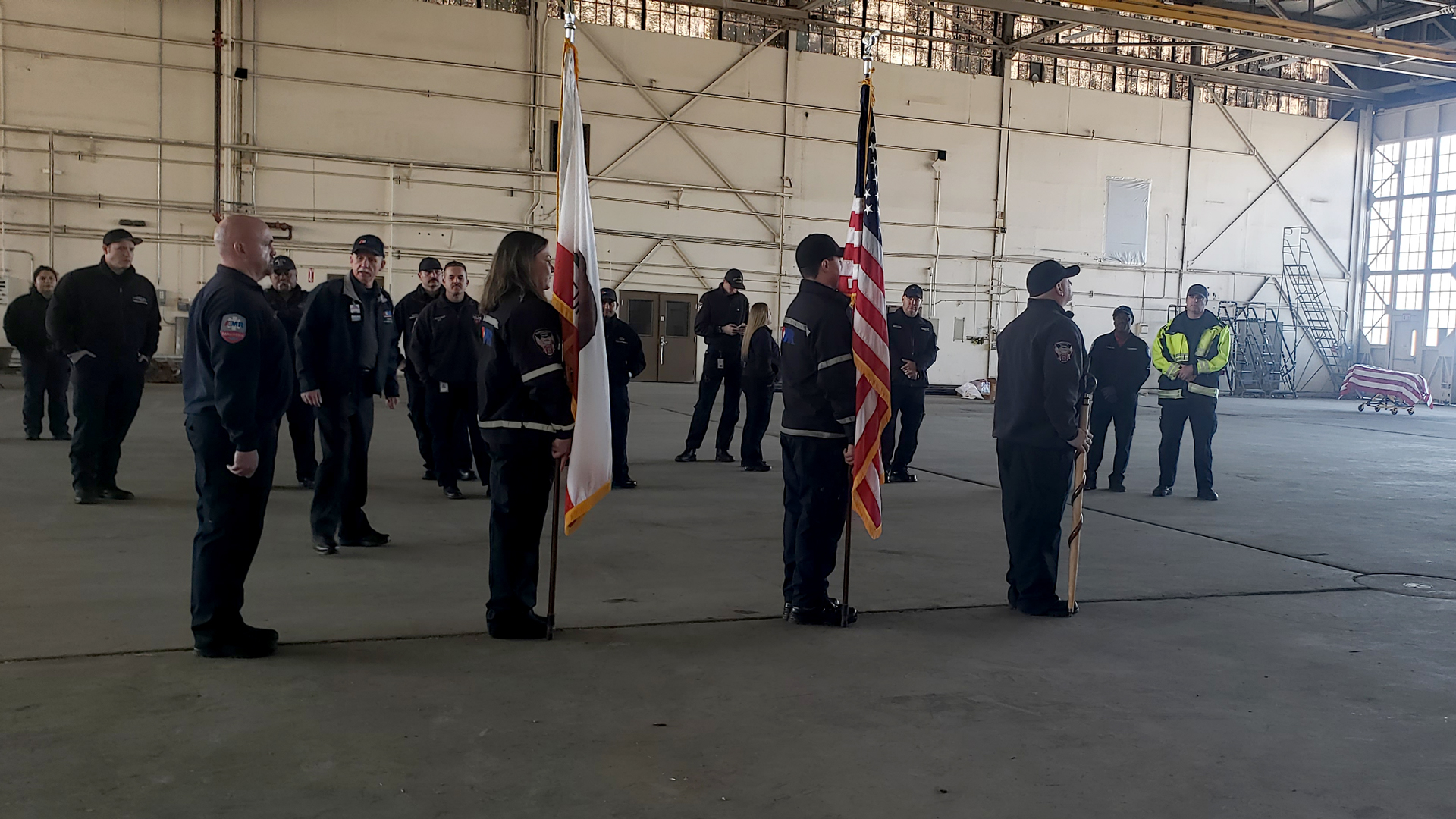 Honoring a Veteran's Last Wishes
1.12.2023
GMR Honor Guard pays tribute to Senior Chief Petty Officer Donald C. Davis Jr.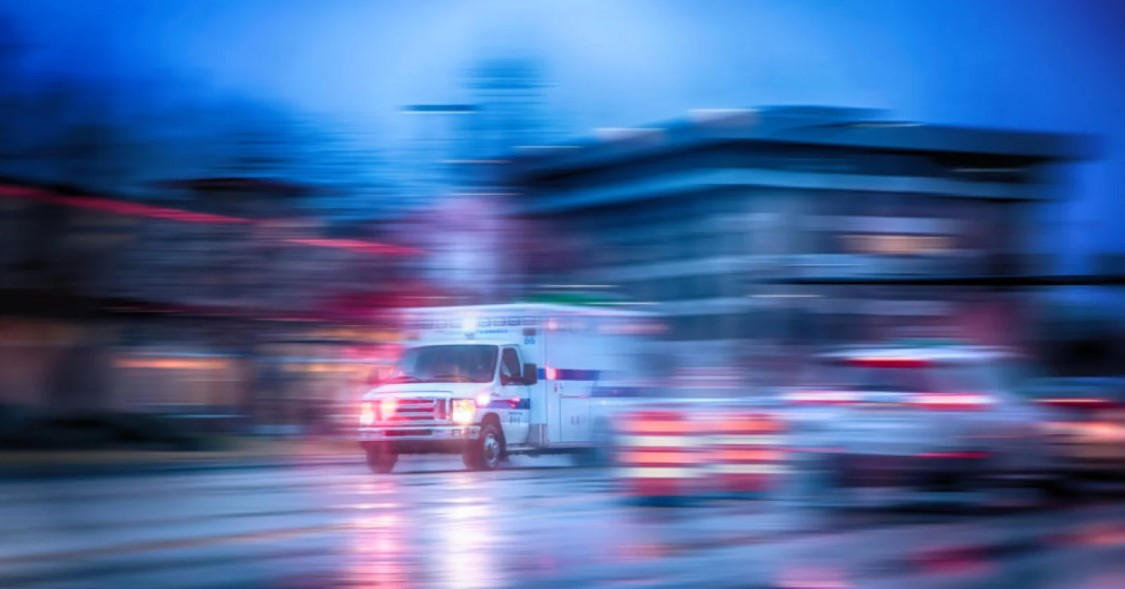 Telemedicine Gets a Doctor's Eyes in the Ambulance in S.D.
1.11.2023
South Dakota's new Telemedicine in Motion program mitigates a shortage of experienced paramedics by connecting a doctor or nurse via video and audio to the paramedic.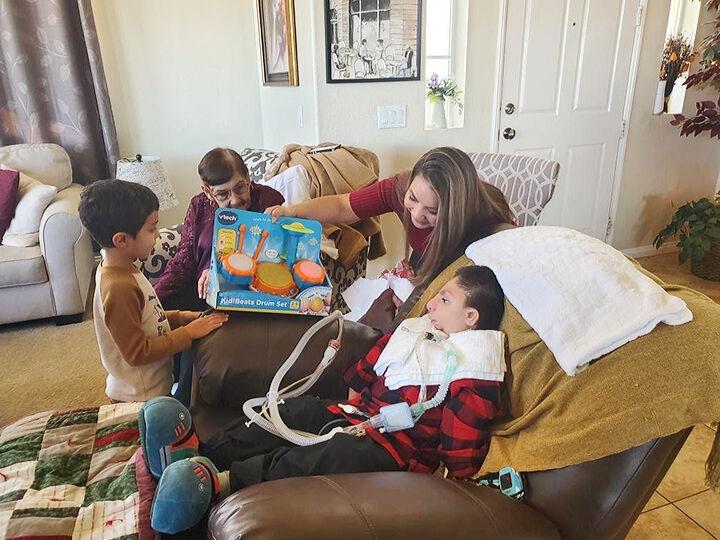 AMR Patient Gets to Spend Time at Home on Christmas
1.6.2023
Through AMR's Home for the Holidays program, 9-year-old Edgar, a quadriplegic who is ventilator dependent, got to spend Christmas with his family in California.
Knox County EMT Staff Returns to Pre-Pandemic Levels
1.6.2023
The Knoxville, Tennessee AMR team says operations are getting back to normal after seeing its staffing level decrease to the 65% range during the pandemic.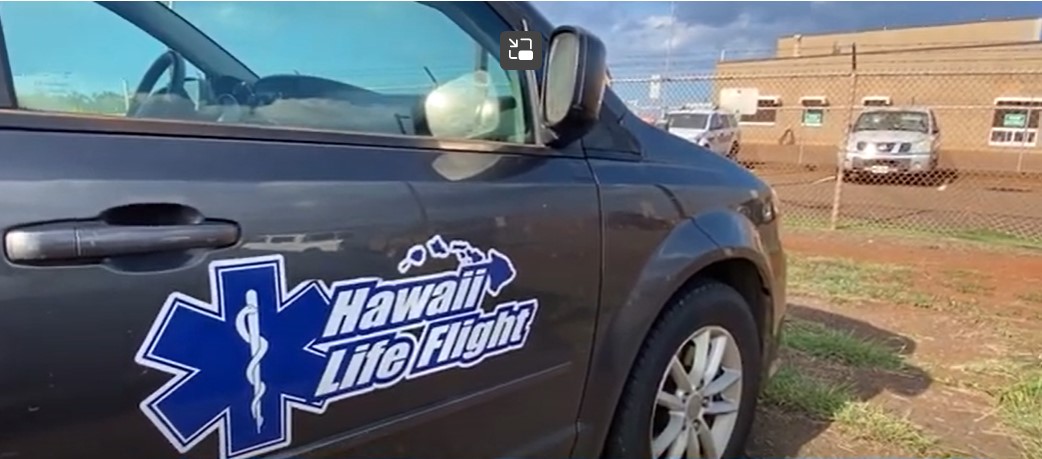 NTSB Releases Preliminary Findings on Fatal Maui Hawaii Life Flight Crash
1.6.2023
The government agency is releasing new information about the final moments of a Hawaii Life Flight aircraft before it went down.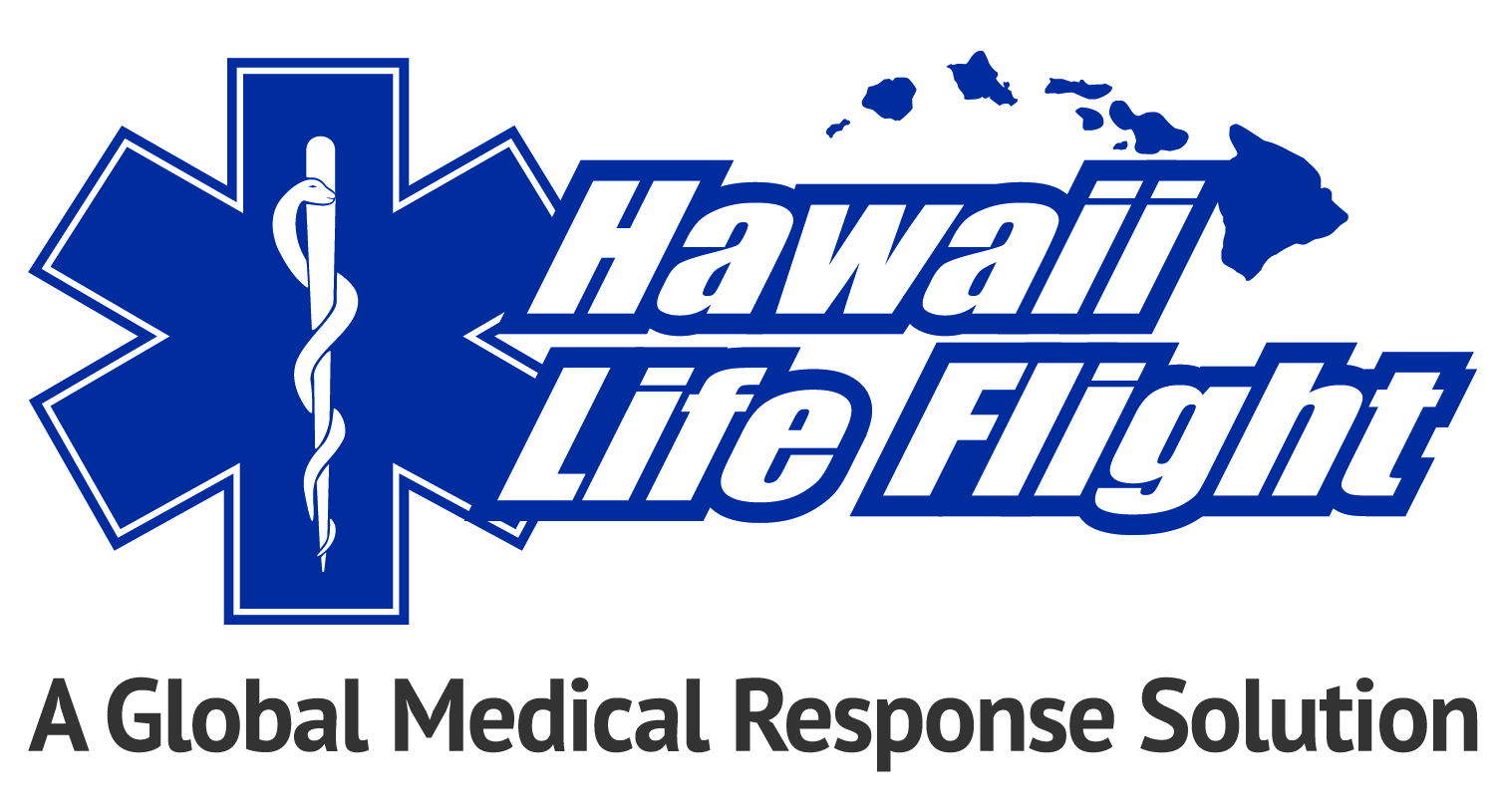 Pilot Identified in December Life Flight Plane Crash Off Maui
1.5.2023
The pilot was among the crew of the air ambulance that went down on Dec. 15, 2022.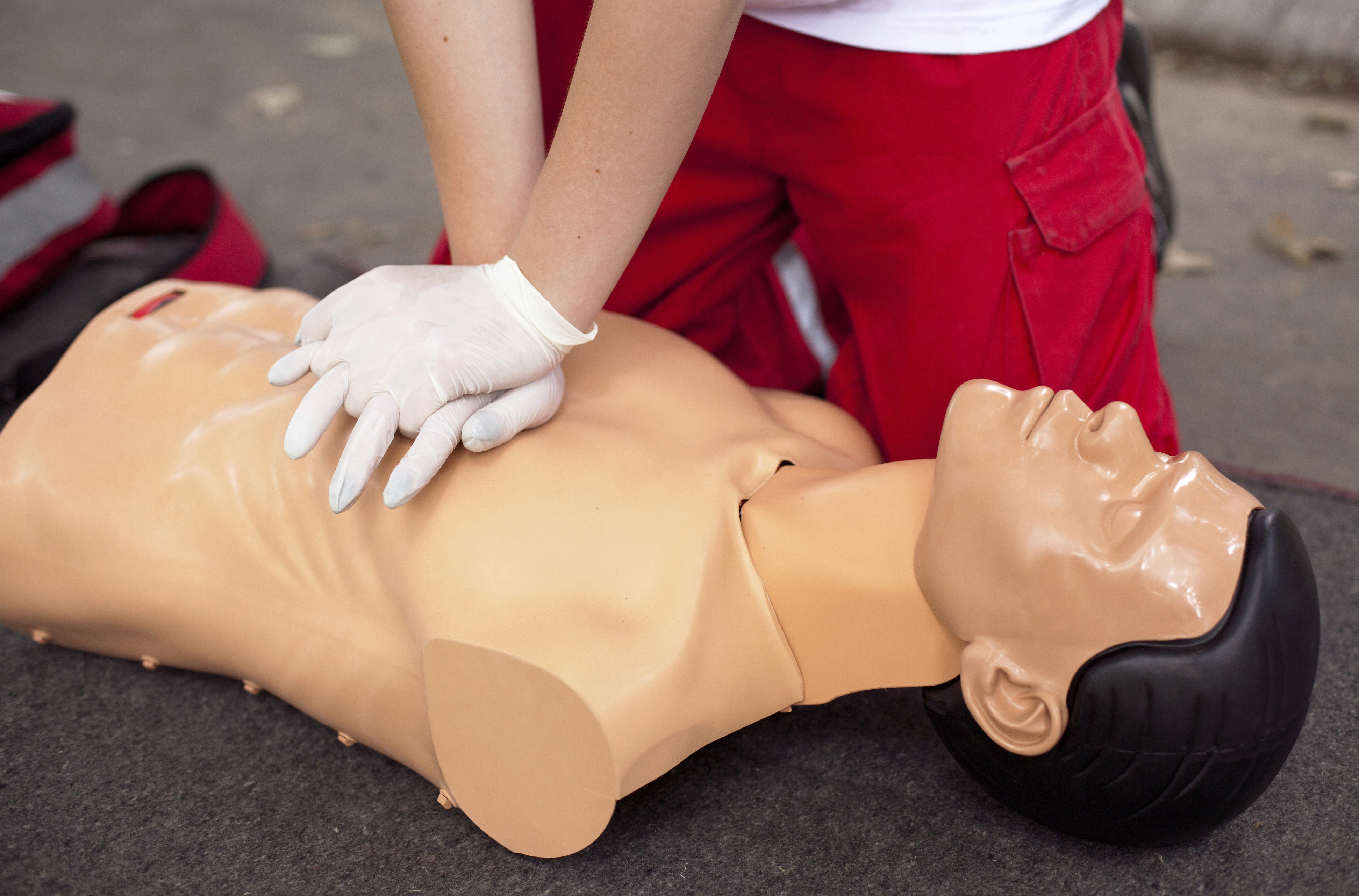 EMTs Encourage People to Get CPR Certified
1.5.2023
In an emergency, knowing how to perform CPR could be the difference between life and death for someone.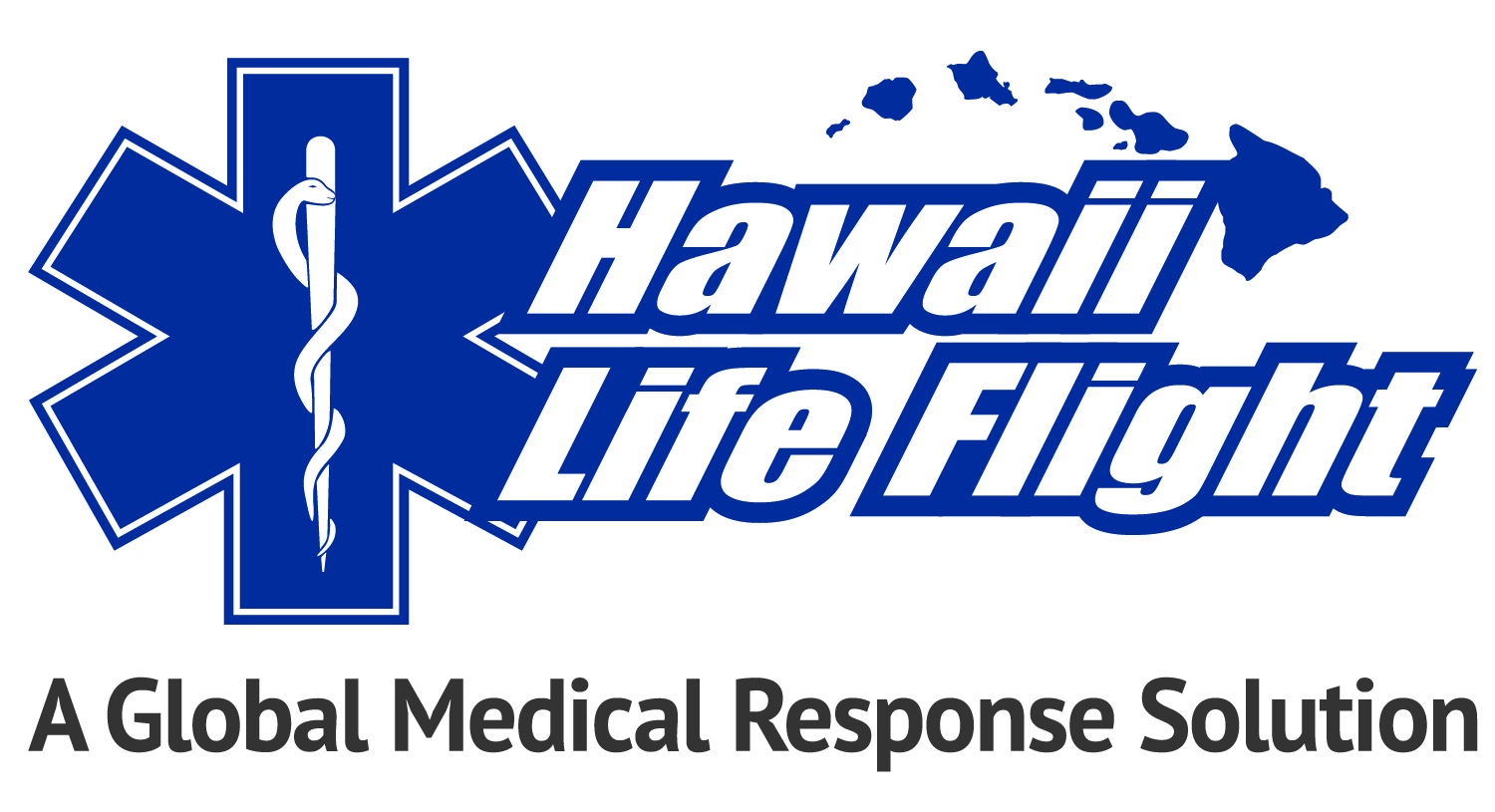 Hawaii Life Flight to Announce Return to Service
1.5.2023
After a pause in service to perform precautionary maintenance checks and to focus on the mental well-being of its crew, the company is returning to service this week.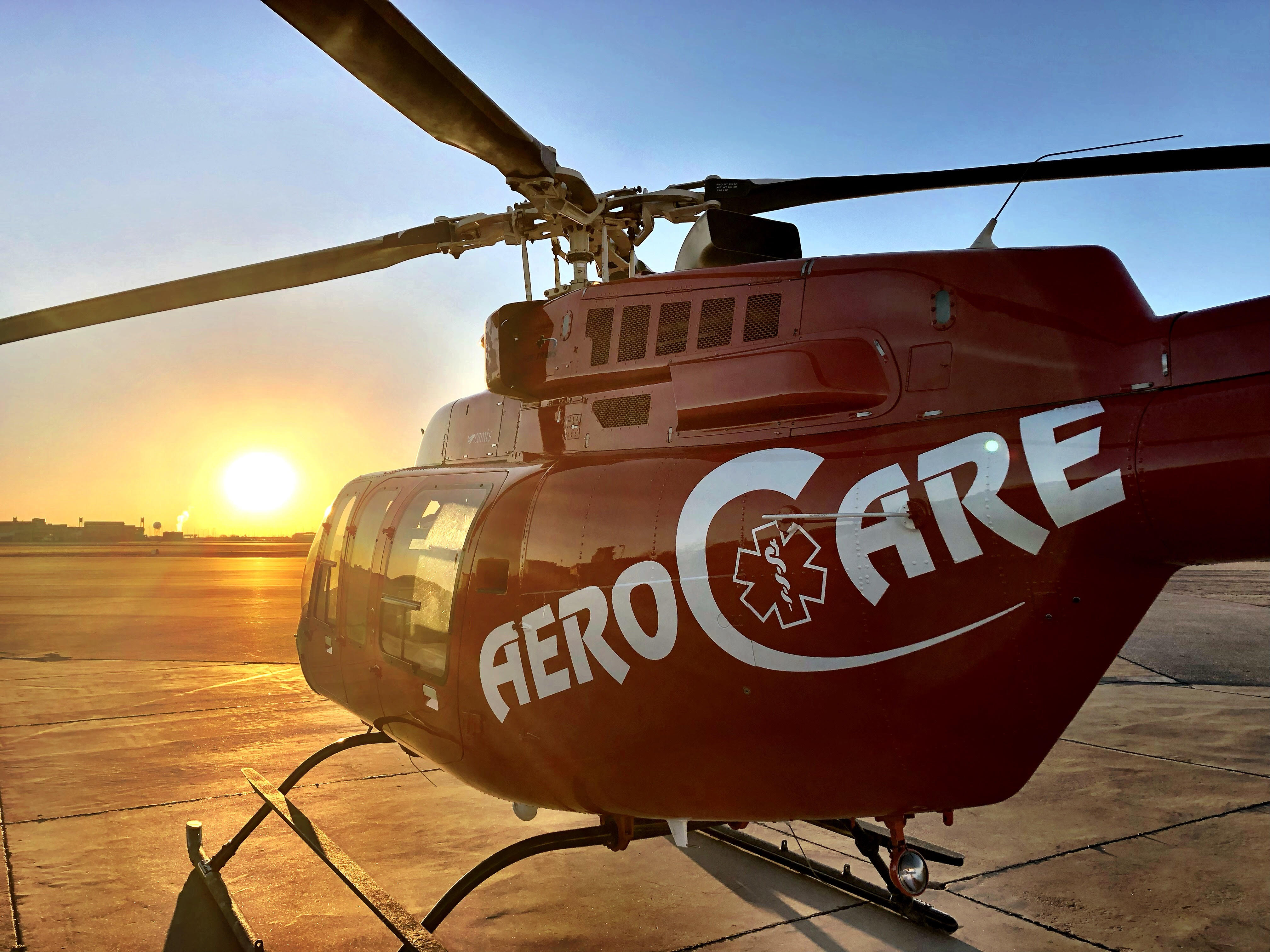 AeroCare Announces Plans to Open Base in Portales, New Mexico
1.5.2023
The new operation will be located at Roosevelt General Hospital and provide lifesaving care to residents in emergency situations.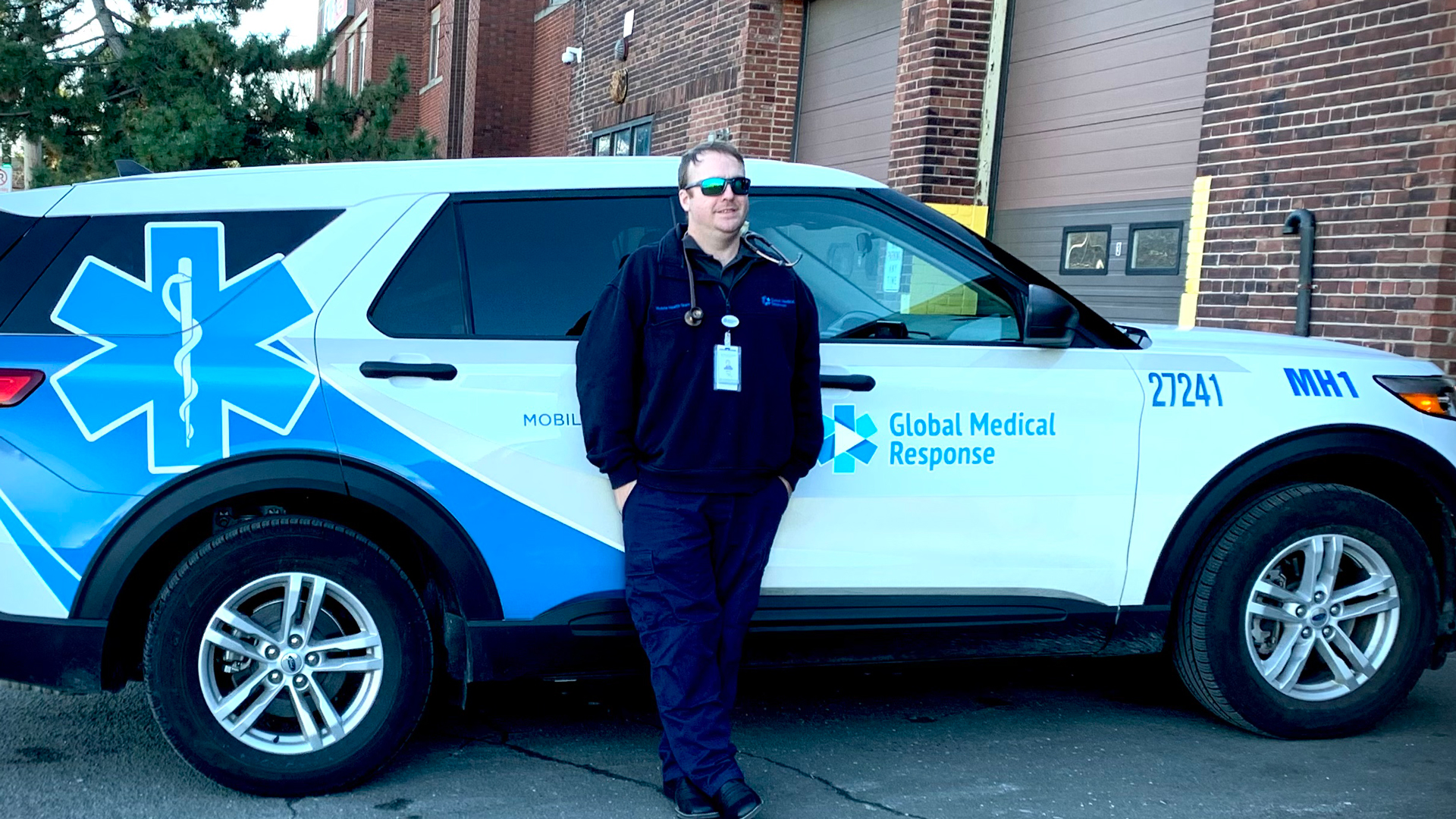 The Layover
12.28.2022
A GMR nurse saves a passenger's life at Hartsfield-Jackson Atlanta International Airport.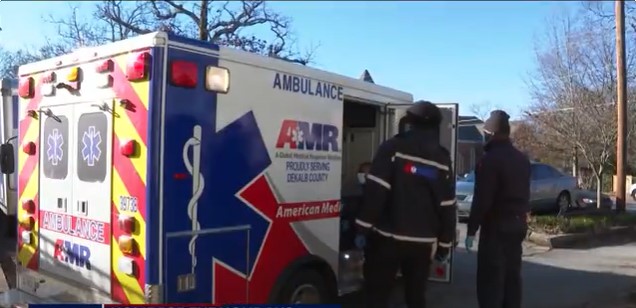 AMR Brings Dekalb County, GA, Senior "Home for the Holidays"
12.27.2022
Home for the Holidays is a way for AMR teams to connect with the communities they serve, bringing loved ones together at this special time of the year.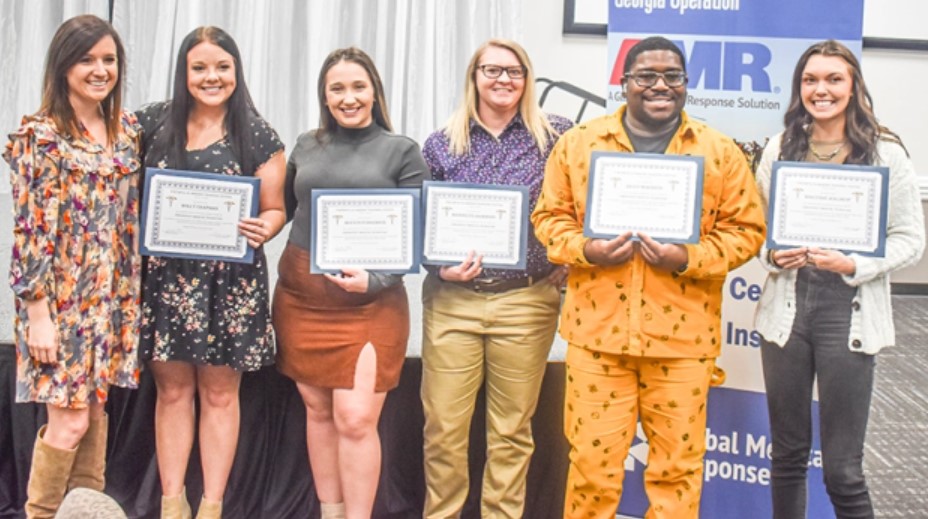 New EMT Graduates Take Advantage of "Earn While You Learn" Program
12.22.2022
The graduates in Troup County in Georgia earned their EMT certifications through AMR's award-winning EWYL Program, which pays trainees while they learn EMT skills.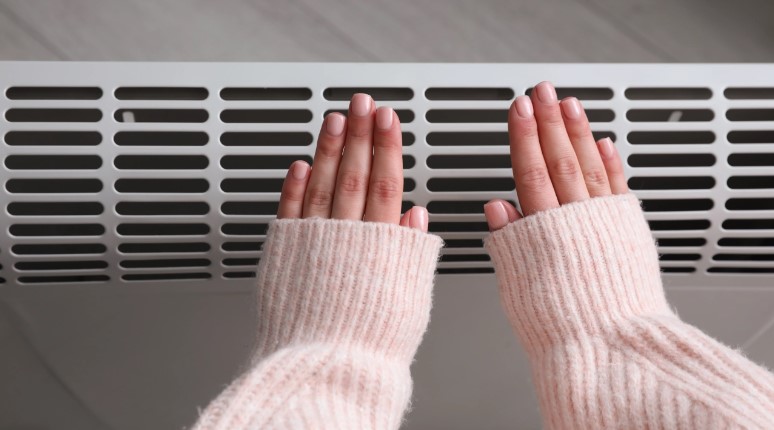 How to Stay Warm When the Power is Out
12.22.2022
As severe cold weather conditions hit many parts of the nation, it's important to know how to keep your house warm in the event of a power outage.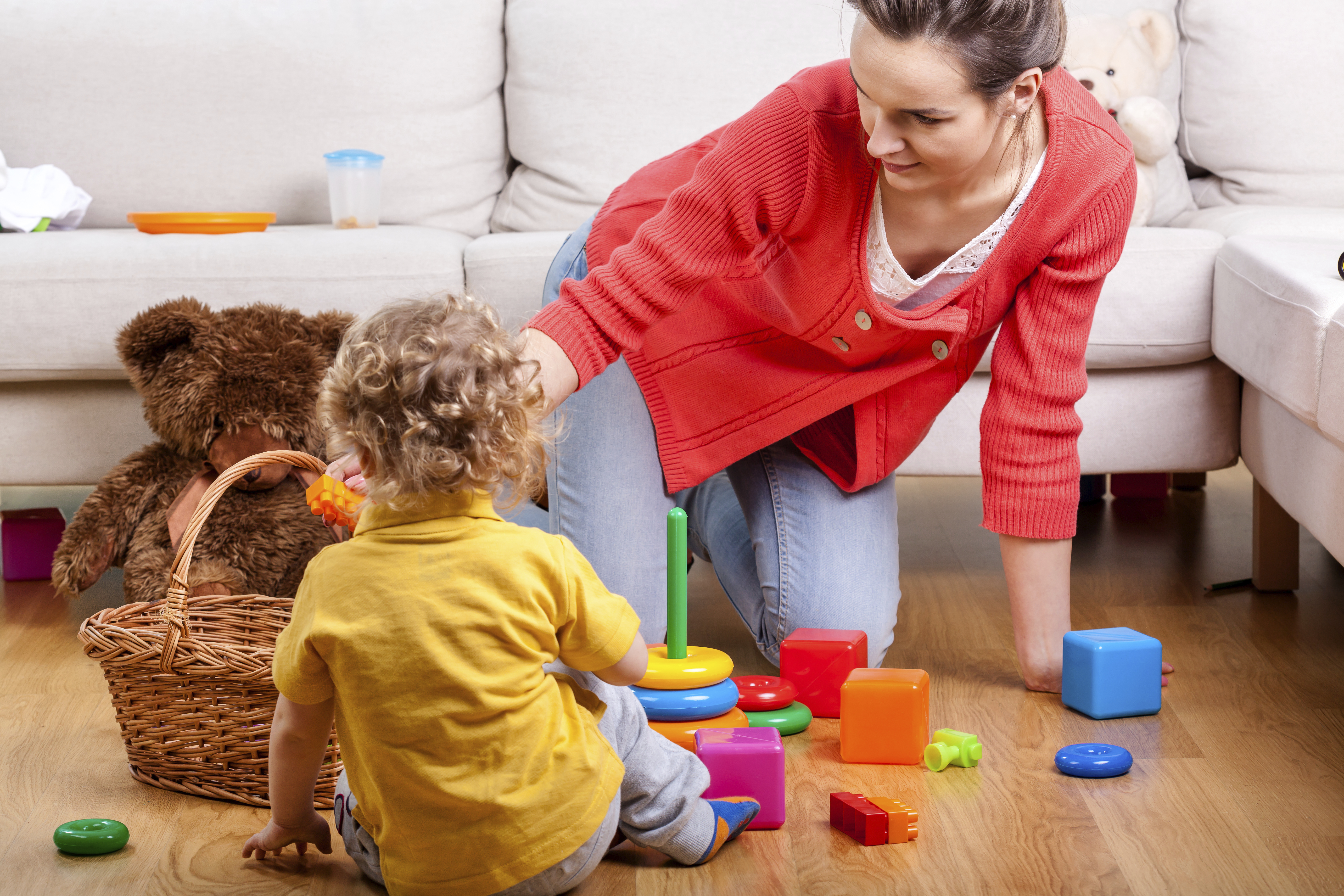 Play it Safe This Holiday Season
12.22.2022
More than 3 billion toys and games are sold in the U.S every year. While most are harmless, some can be dangerous if handled by children who are too young to play with them.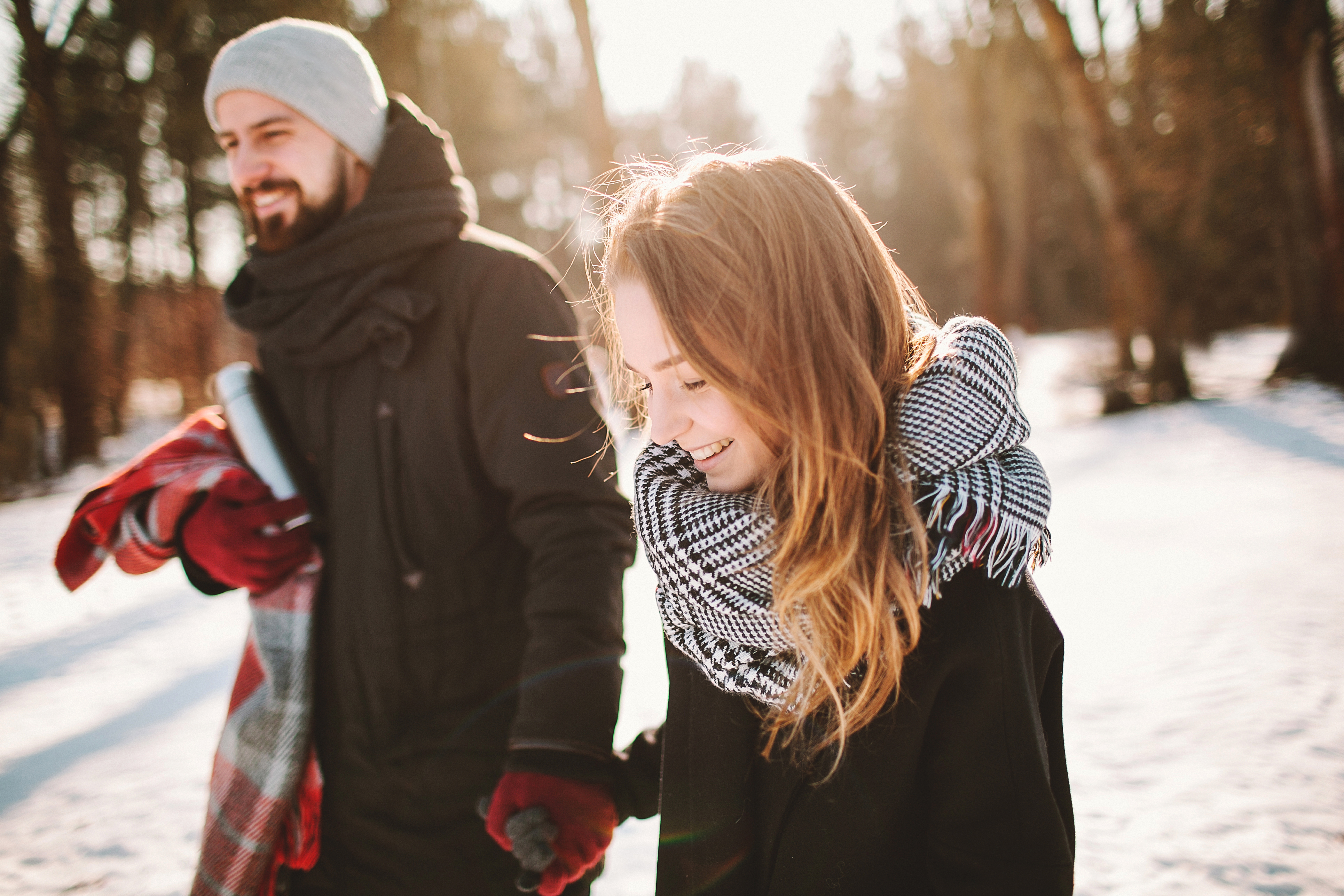 AMR Reminds You to Be Mindful of Cold Weather Dangers
12.21.2022
America's leading provider of medical transportation offers lifesaving suggestions for avoiding, recognizing and treating hypothermia and frostbite.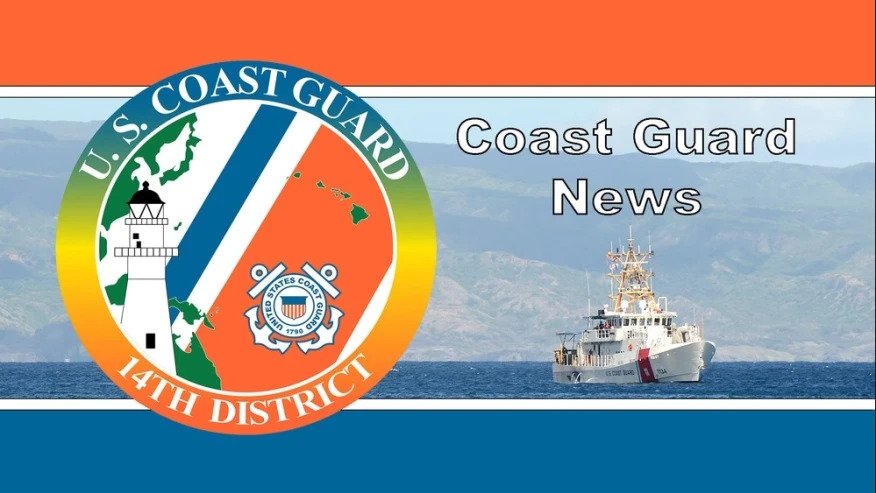 Coast Guard Suspends Search
12.19.2022
The Coast Guard has announced that they are suspending the active search for the crew of the Hawaii Life Flight that went missing off Maui.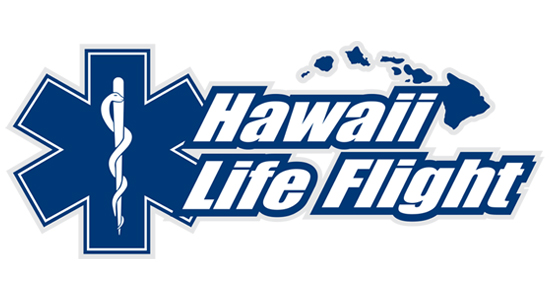 Hawaii Life Flight Brings in Additional Resources to Resume Emergency Air Operations
12.17.2022
Governor Green signs emergency proclamation to ensure Hawaiian communities and patients have necessary medical transport services.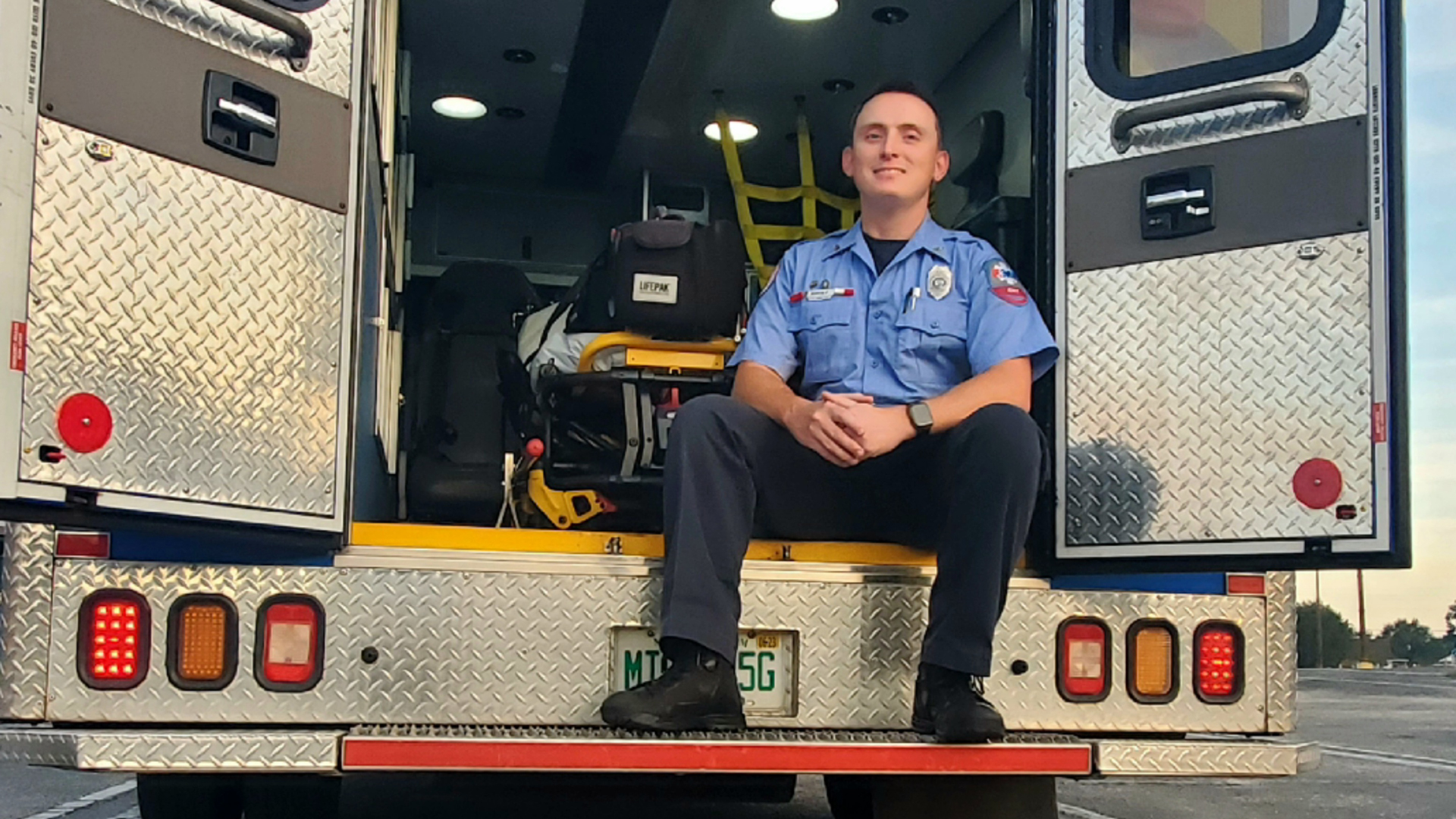 Pin Pals
12.14.2022
A Florida EMT saves a patient who suffered cardiac arrest during a bowling match.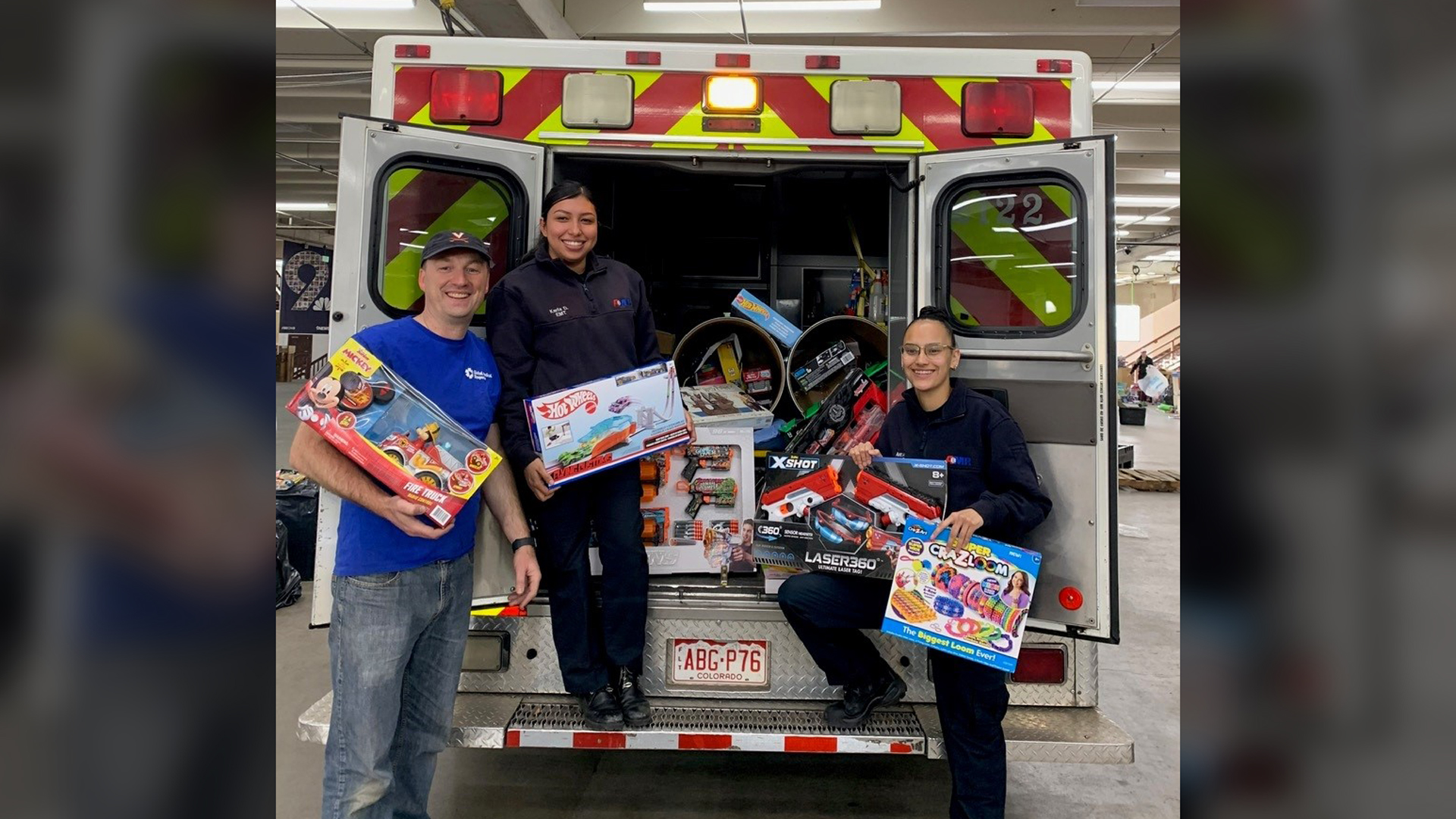 Toy Story
12.13.2022
Colorado operations share holiday joy by handing out free toys to children in need.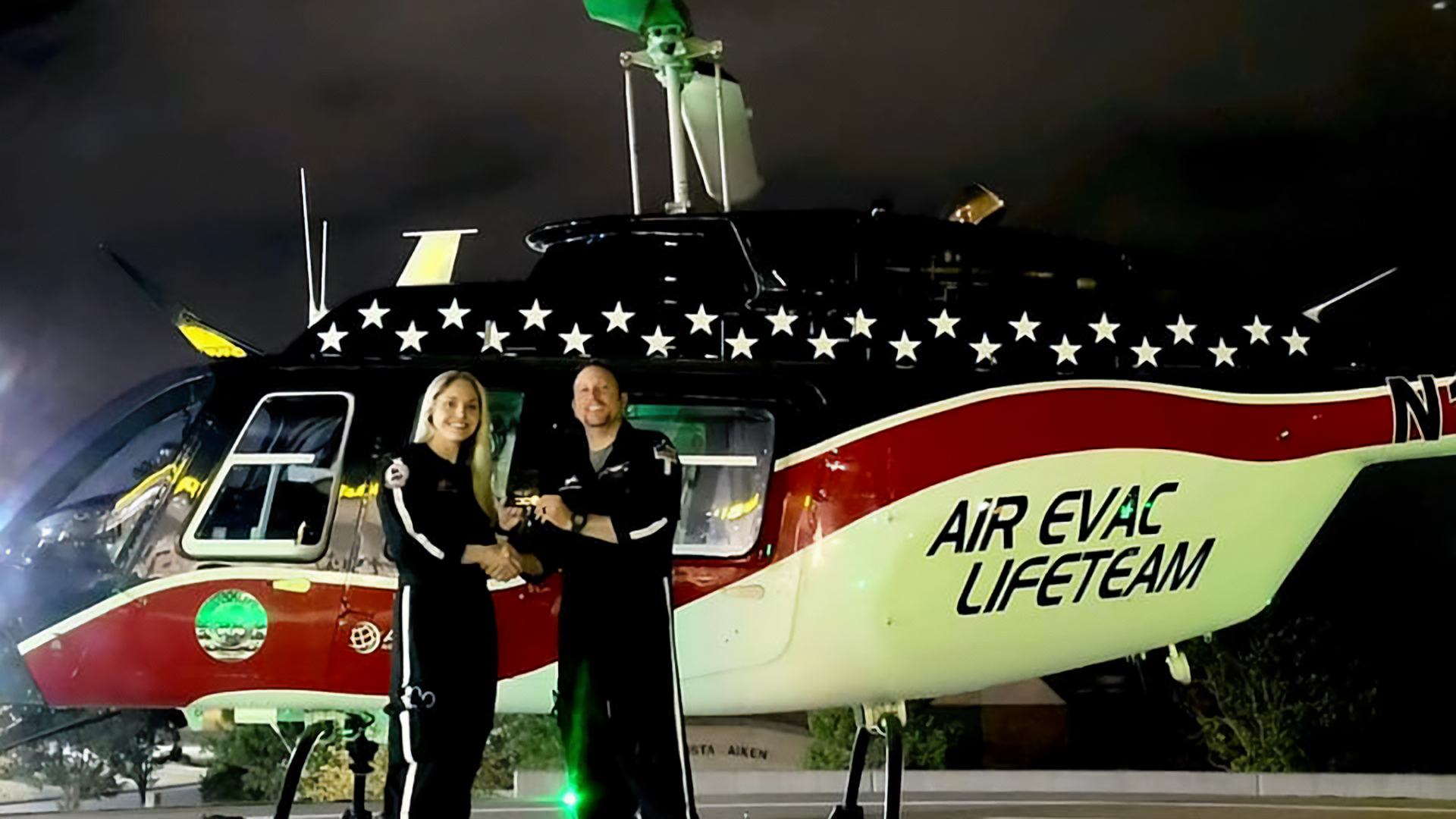 Coming Full Circle
12.13.2022
An AEL flight nurse completes first patient flight a year after her own medical transport.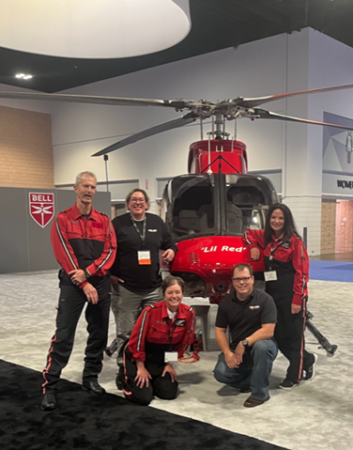 Air Link Crew, New Bell Helicopter Featured at Air Medical Transport Conference
12.8.2022
Regional West Medical Center's Air Link crew and new Bell 407GXi helicopter were recently featured at the Air Medical Transport Conference (AMTC) in Tampa, Florida.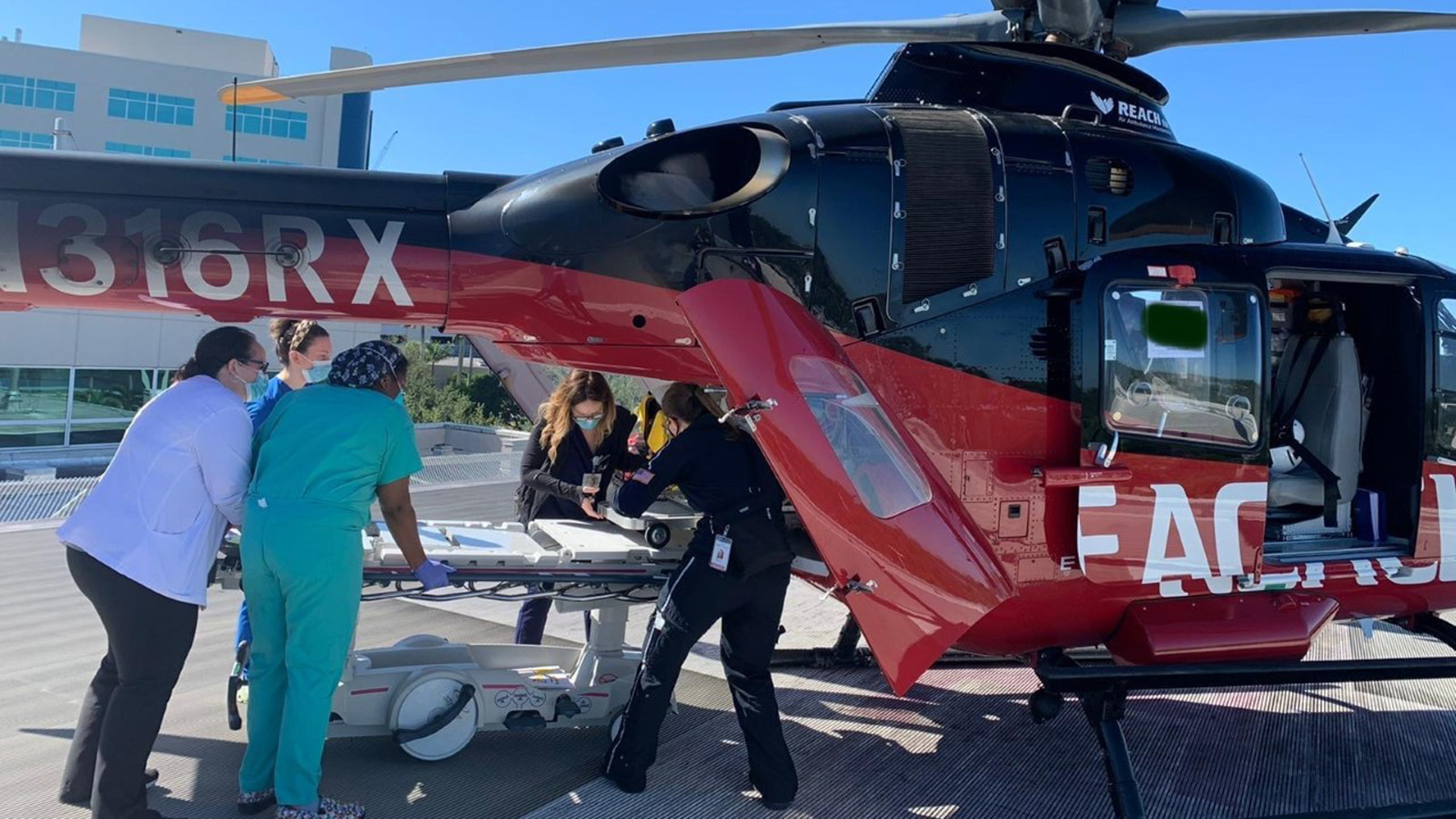 48 Hours After the Storm
12.6.2022
Neonatal teams from California help evacuate NICUs impacted by Hurricane Ian in Florida.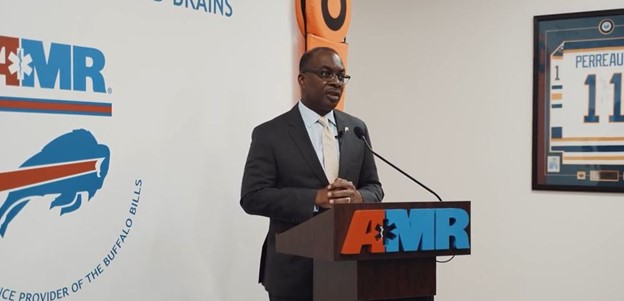 Mayor of Buffalo and AMR Celebrate New EMTs of EWYL Program
12.1.2022
Mayor Byron Brown attended the graduation of 13 new EMTs of AMR's award-winning "Earn While You Learn" Program, which also included a formal class on diversity, equity and inc...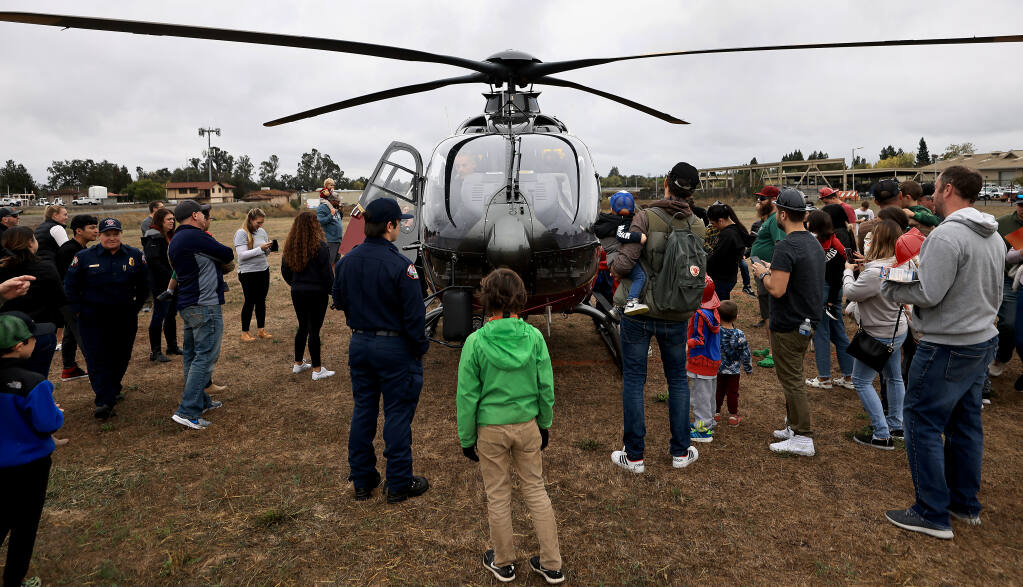 Reach and Sonoma County Fire District Partner
11.28.2022
The fire district is using Sonoma County 1, a Reach Air Medical Services aircraft, as part of the partnership.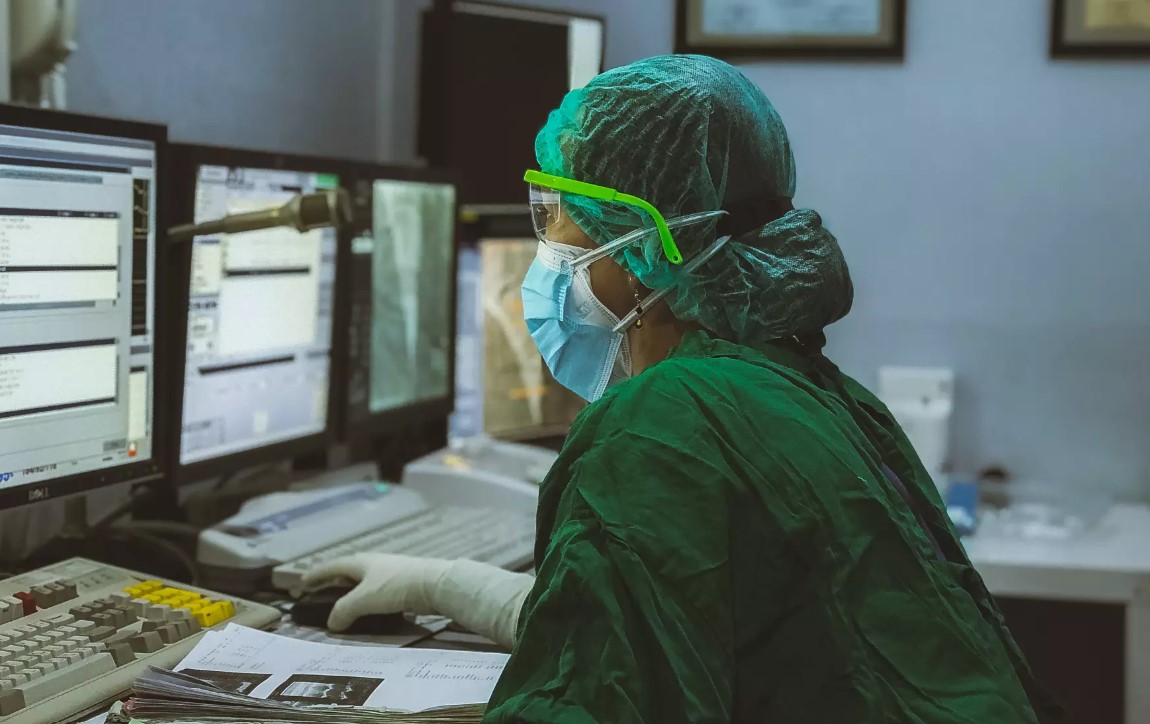 Aurora 911 Launches Nurse Navigation Program
11.23.2022
The new service in the Colorado suburb will help callers experiencing lesser-than-emergency medical issues save time, money and get the care they need sooner.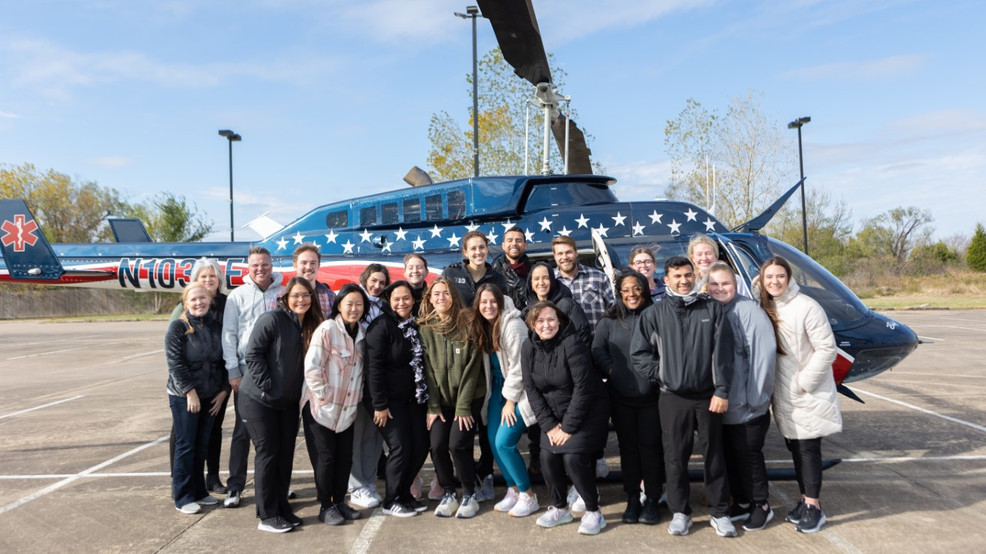 Students Gifted Immersive Learning Session
11.21.2022
The students had no idea they were awaiting a special visit from the Muskogee AEL helicopter.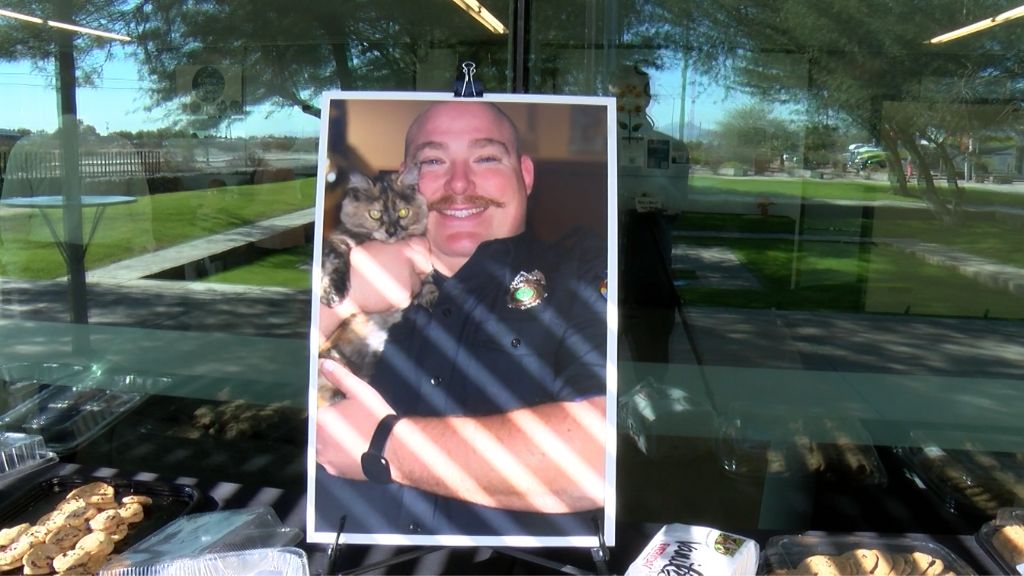 Rural Metro Mourns and Remembers Fallen Firefighter
11.19.2022
The fallen firefighter, Tyler Lee, served four years at Rural Metro.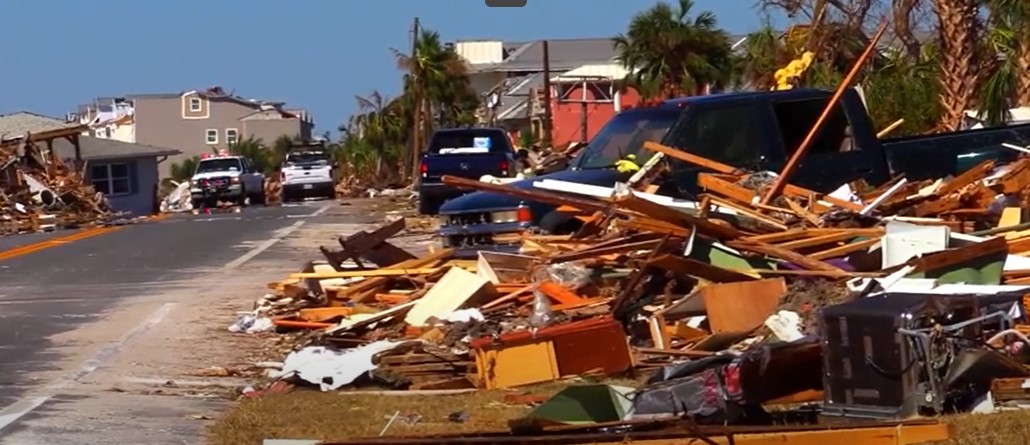 GMR- Connecting Teams for Disaster Response
11.17.2022
When you're the federal government's largest EMS contractor, you need technology that connects large numbers of people across the country at a moment's notice. Watch the video...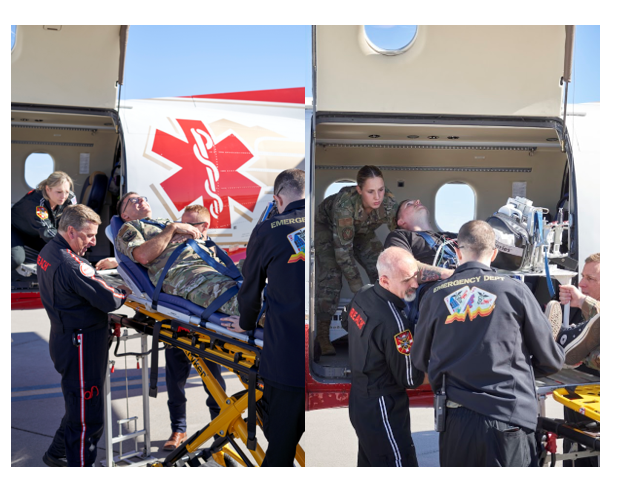 REACH Partners With Mike O'Callaghan Military Medical Center in Nevada
11.15.2022
The partnership gives REACH exclusive transfer rights for patients flown from William Bee Ririe Hospital in Ely, Nevada to the military medical center at Nellis Air Force Base...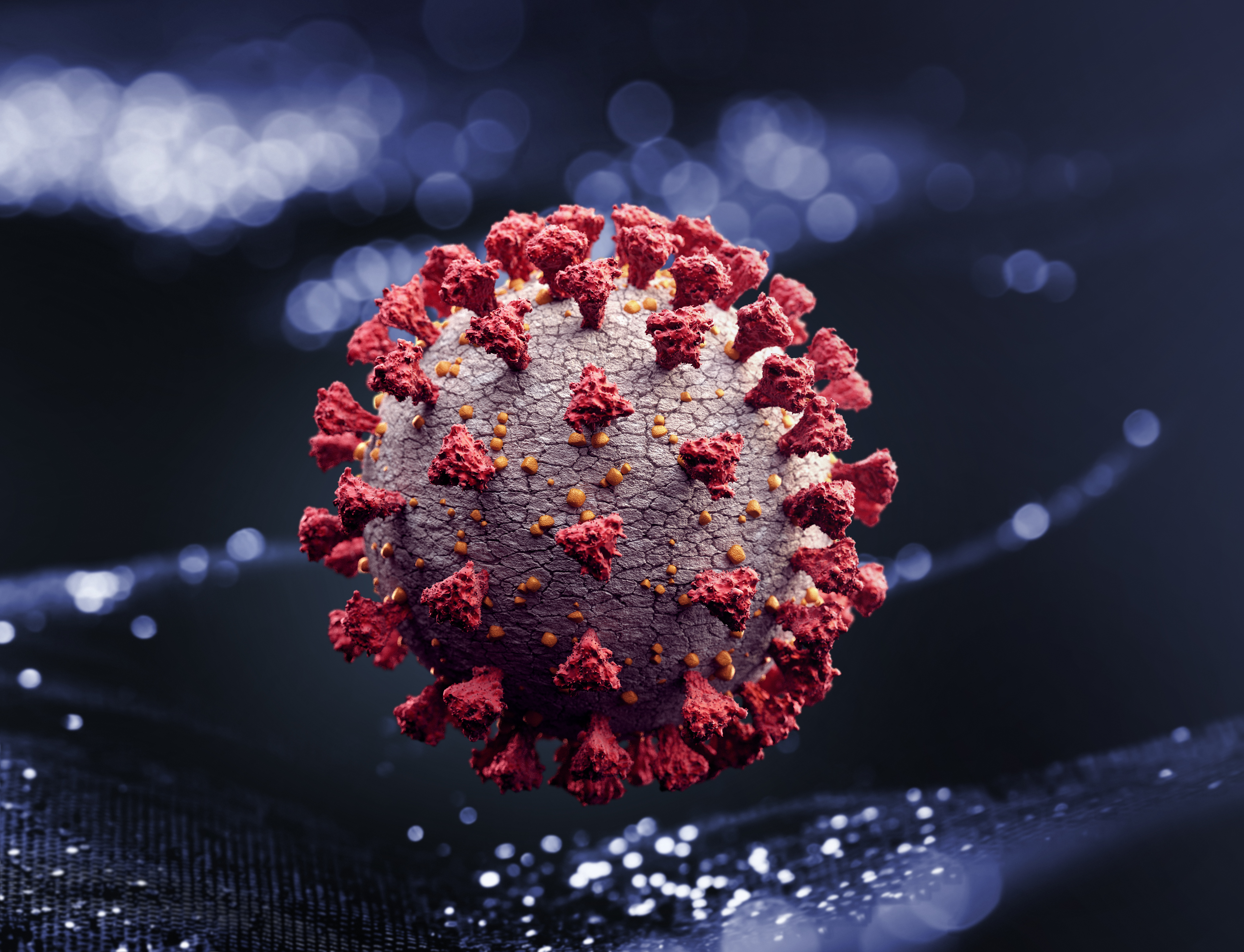 Lead Neurologist with AMR says King-Devick Test in Measuring Long COVID Is Effective
11.15.2022
The concussion test, in association with the Mayo Clinic, would be the first product to aid in detecting Long COVID.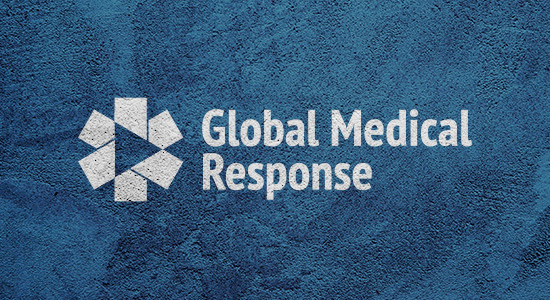 Global Medical Response Announces Leadership Transition
11.14.2022
Randy Owen to Step Down as President and CEO; Board to Launch Comprehensive Search for a Permanent Successor and Establish Interim Office of the Chief Executive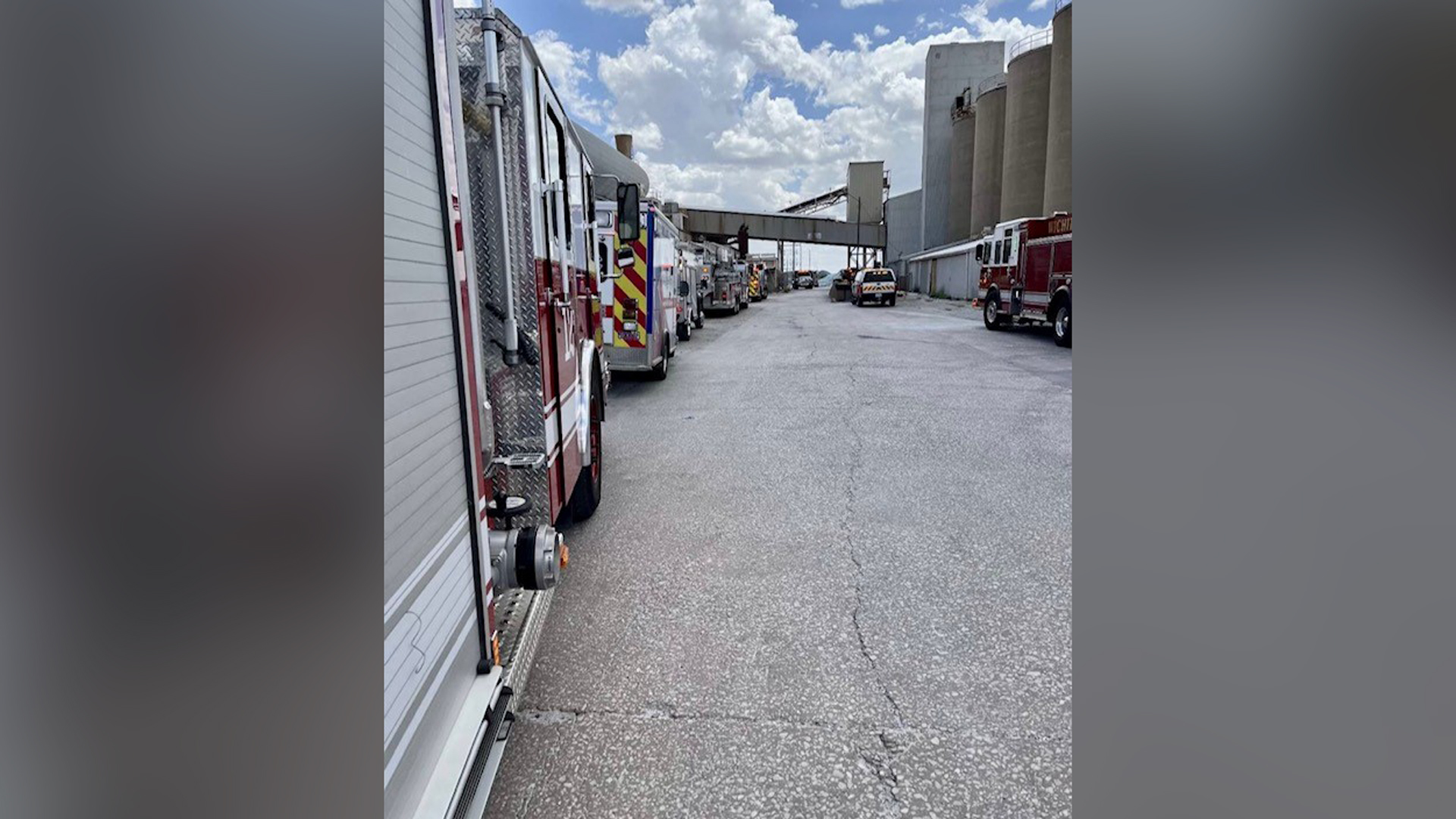 Strength in Unity
11.9.2022
The power of teamwork. A Texas AMR crew take on a glass leak at a manufacturing plant.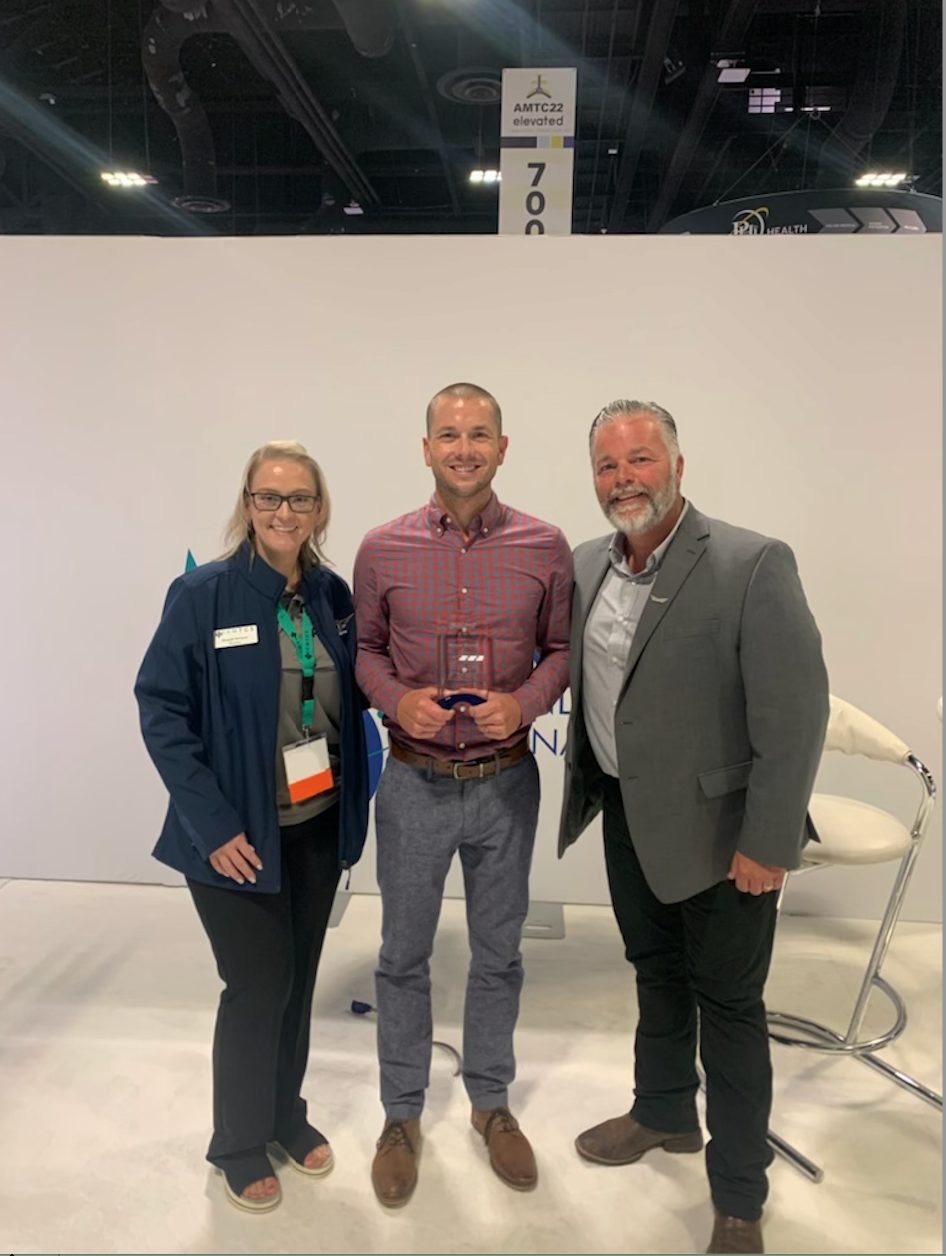 Air Evac Lifeteam Pilot Honored as Pilot of the Year by National EMS Pilots Association
11.8.2022
Pilot Richard Wyckoff, based out of Licking County, Ohio, was nominated for the award by his coworkers for his dedication and spirit of excellence in his service.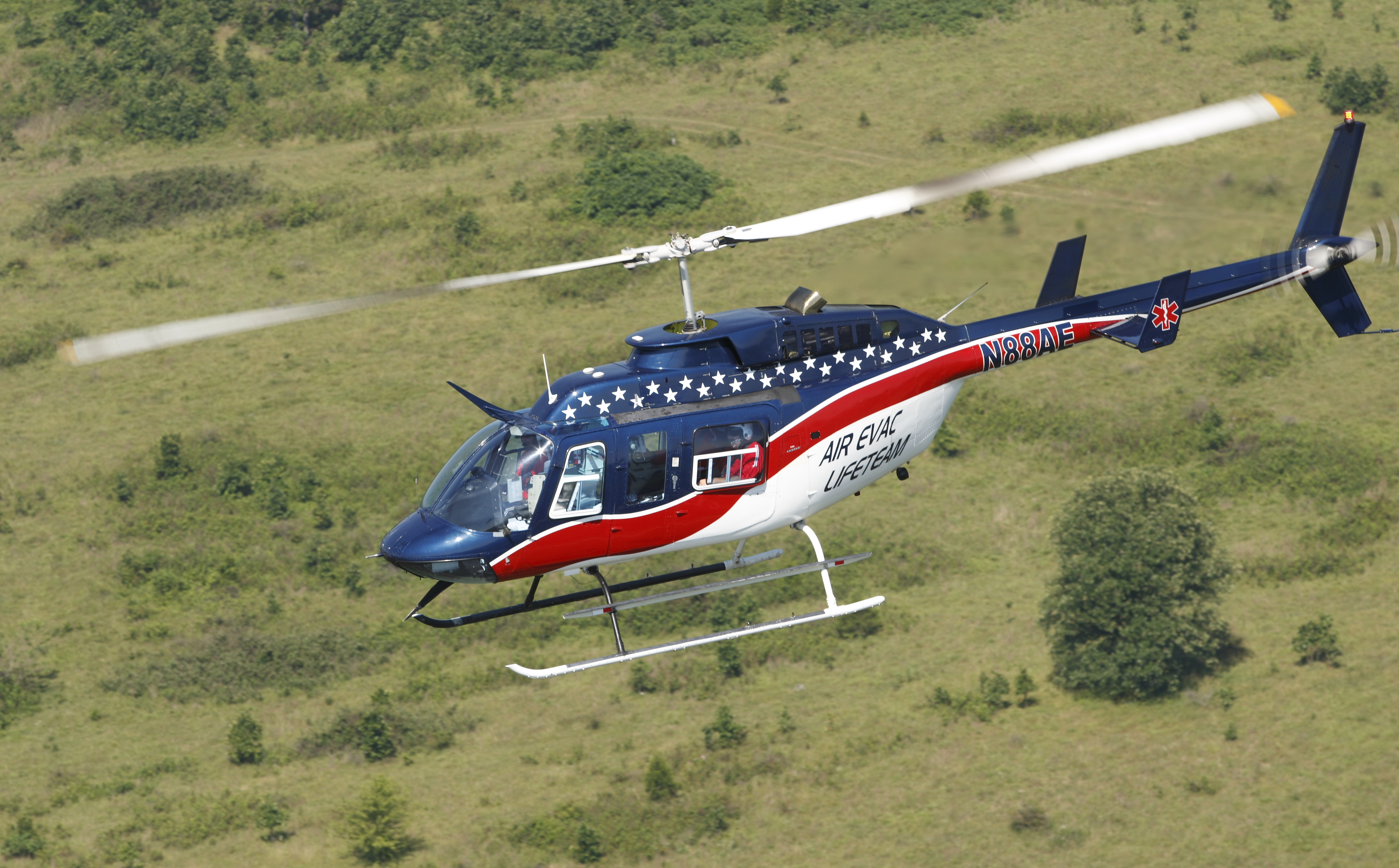 We Learned First-Hand The Need to Save Our Hospitals
11.8.2022
A resident of Lee County in Iowa shares personal story and encourages neighbors to have Air Evac Lifeteam coverage.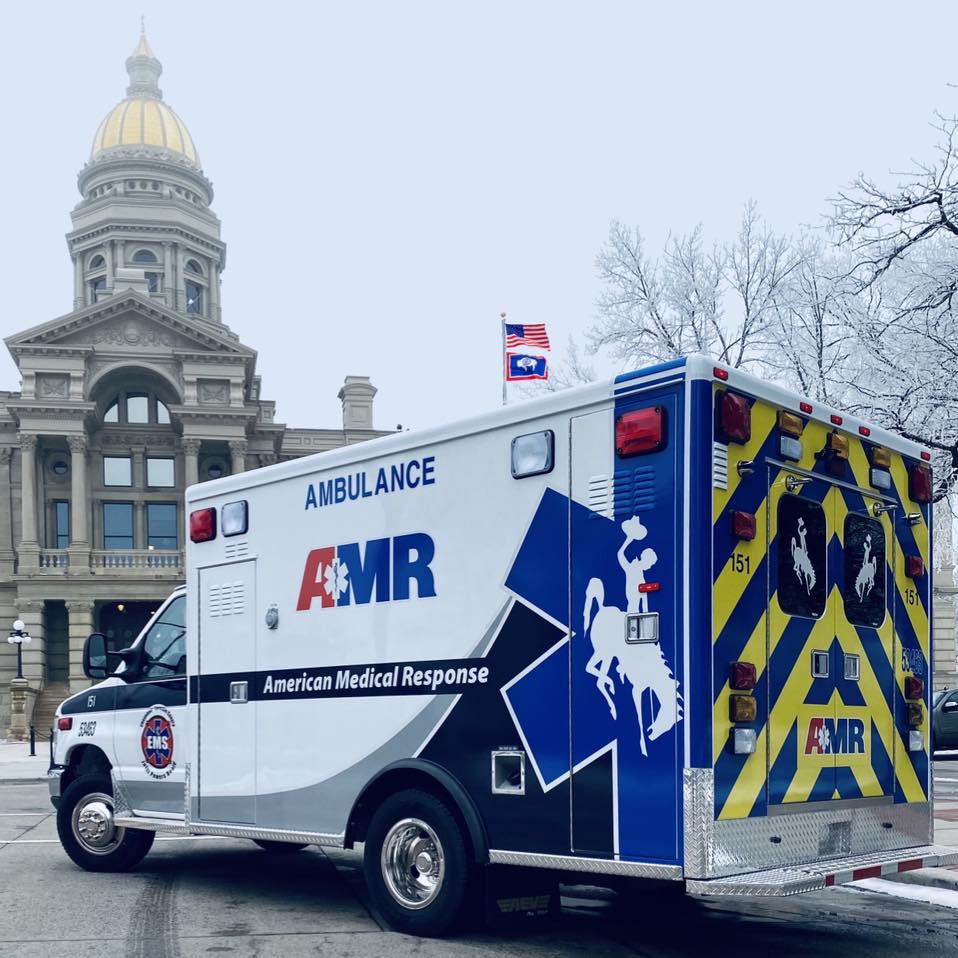 AMR Earns Prestigious CAAS Accreditation in Wyoming
11.7.2022
An independent review validates that AMR Cheyenne adheres to the highest standards in the industry.
New Nurse Navigation Program in Aurora, CO
11.4.2022
The city partnered with GMR to launch the service, which is designed to quickly determine the best level of care for 911 callers.
Critical Resources, Critical Care
11.4.2022
REACH partnered with an Imperial County, California hospital to ensure cardiac patients with Intra-Aortic Balloon Pumps can be transported safely.
With Snow in the Forecast, REACH Air Medical Services Offers Safety Advice to Ely Residents
11.2.2022
With a winter weather advisory for White Pine County through Thursday morning and forecasters predicting 3-8 inches of snow. REACH Air Medical Services (REACH) reminds reside...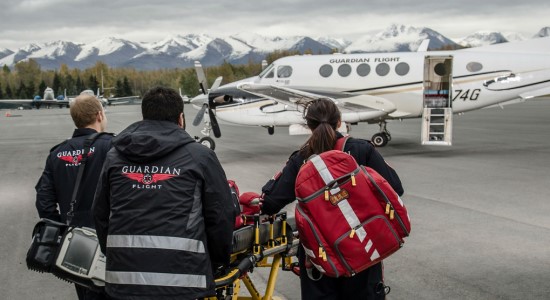 Request a Medical Aircraft by the Touch of a Button; Guardian Flight Launches Innovative New Service in Alaska
11.2.2022
The RapidCall Voice Activation Button allows healthcare providers to initiate flight requests with the touch of a button.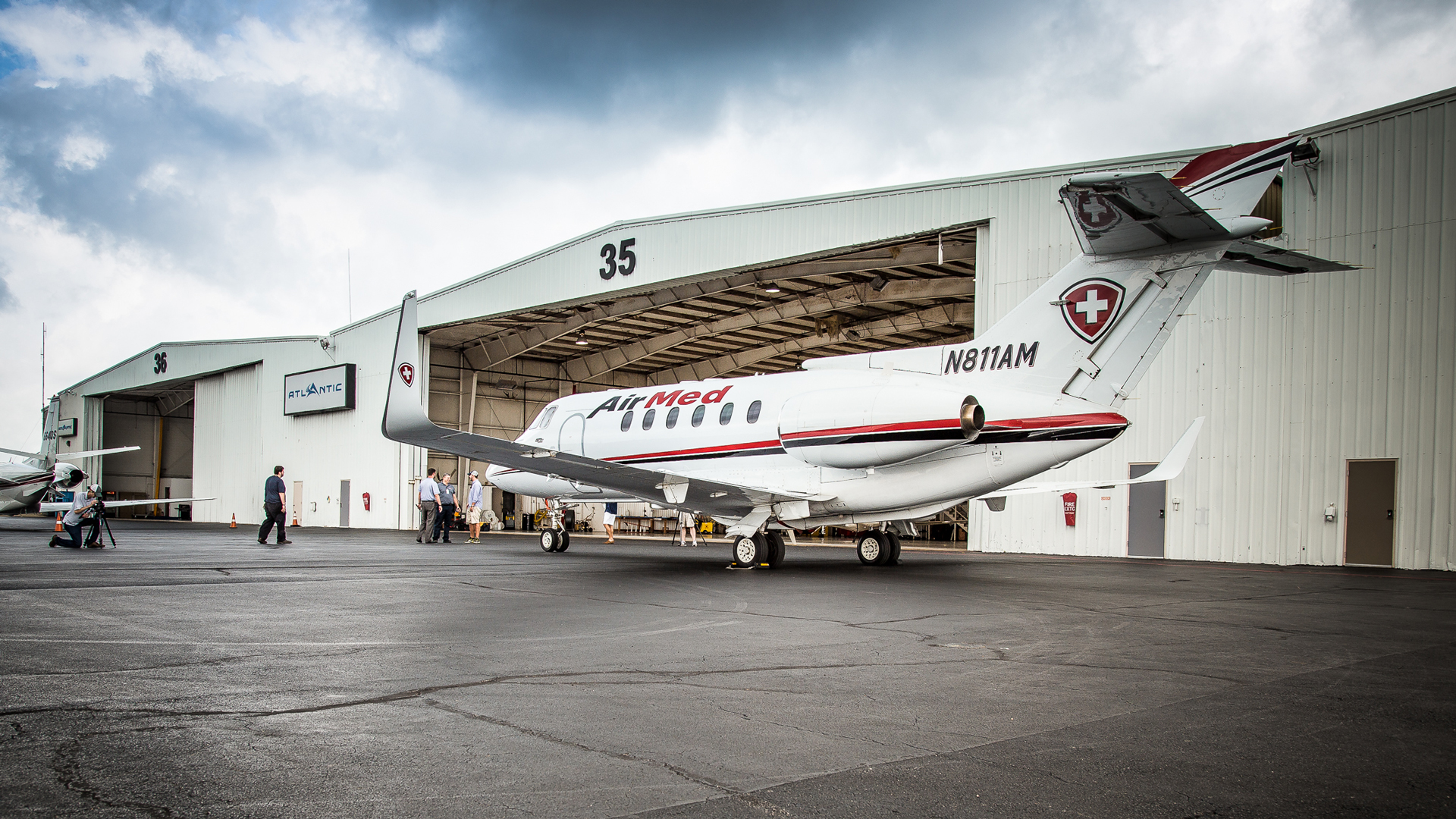 American Corporate Air Inks Hangar Deal with AirMed International
11.1.2022
By committing to the new facility, AirMed will nearly double its footprint at San Antonia International Airport to facilitate expanded flight operations.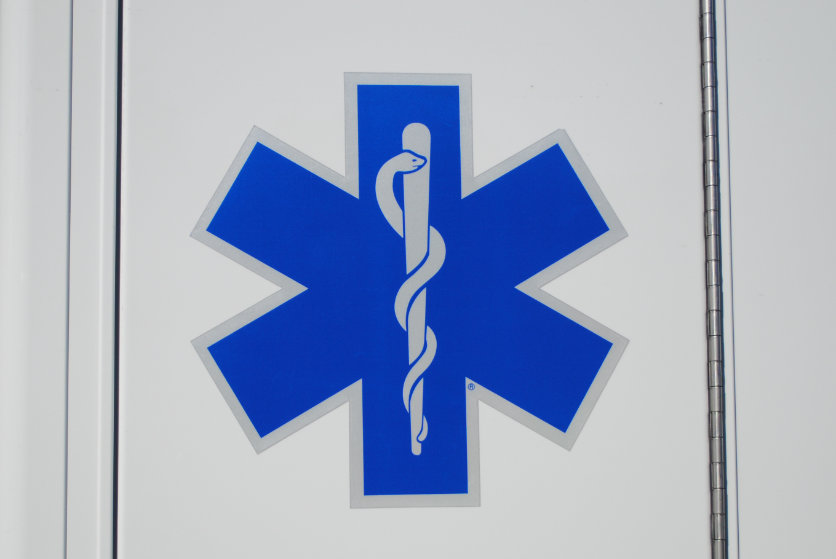 AMR Hires 30 More "Earn While You Learn" EMTs in NH
11.1.2022
Through AMR's award-winning program, select residents will train for 12 weeks as full-time EMTs, and have their test-taking fees paid for as well.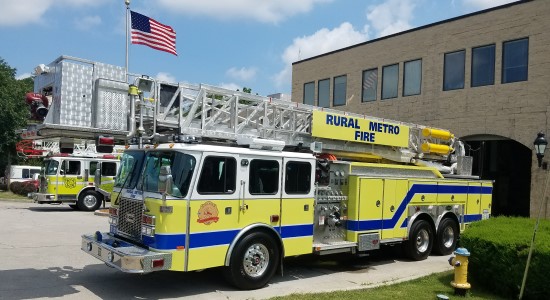 Rural Metro Graduate New Class of 32 Recruits in Knoxville, TN
10.28.2022
The graduating class spans three years. The graduation was for 2020, 2021 and 2022 graduates of the academy.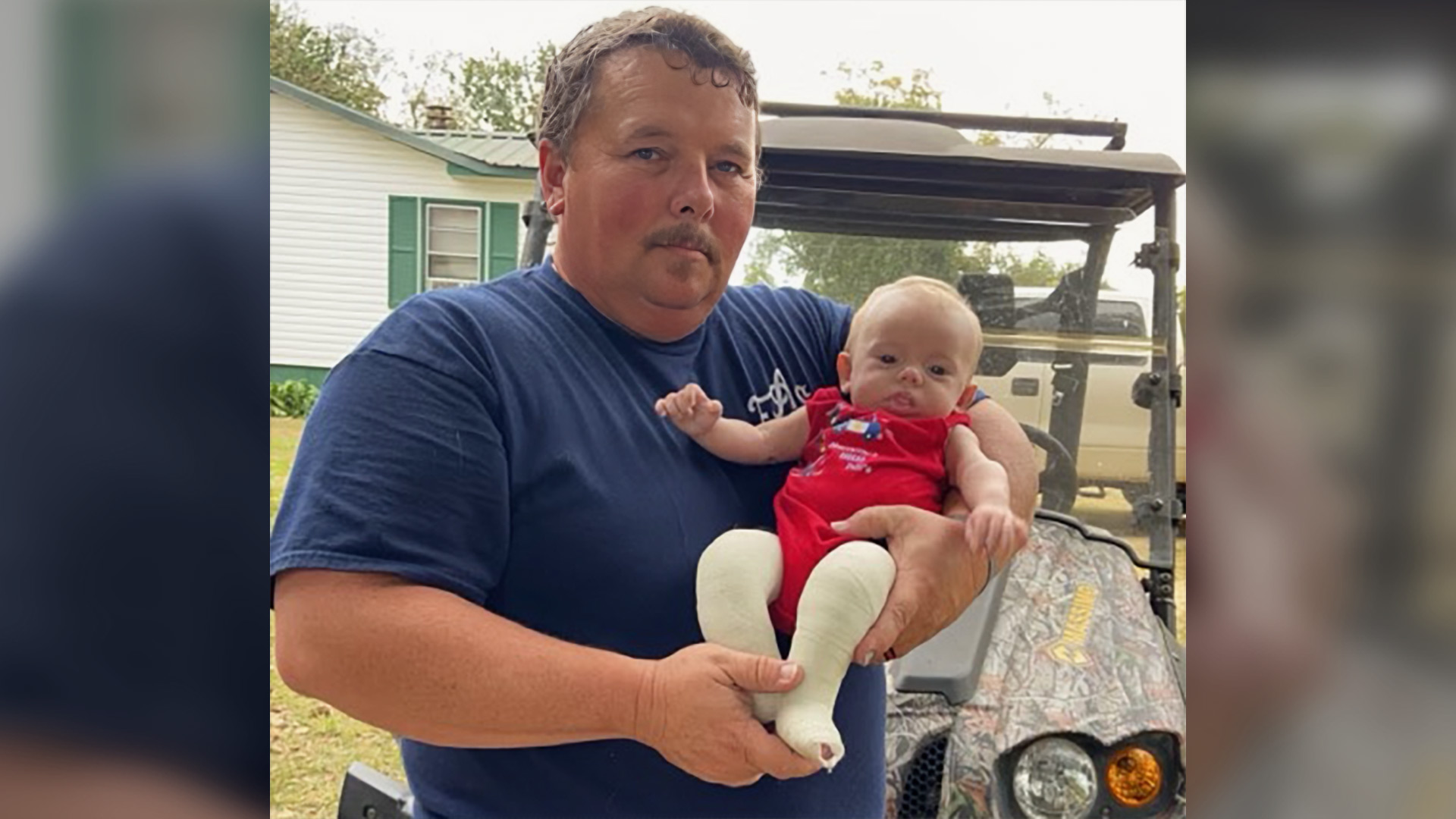 A Miracle for Maverick
10.28.2022
AEL carries out its first Bubble CPAP medical transport, helping save an infant's life.
Guardian Flight Awarded CAMTS Accreditation in Wyoming
10.27.2022
CAMTS accreditation is the highest standard that can be achieved in the air medical industry.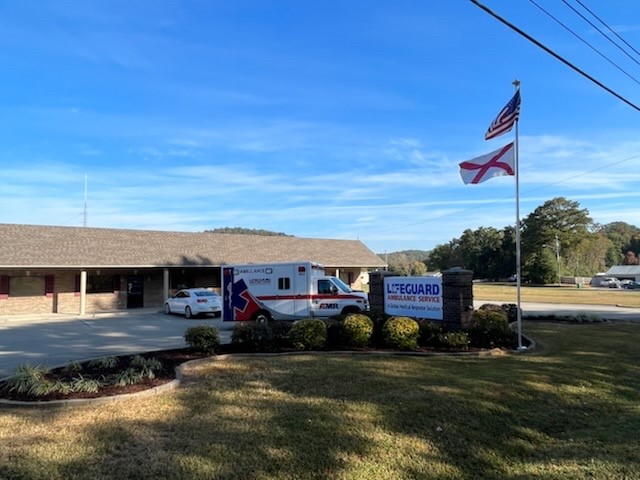 Lifeguard Ambulance Opens Base in Blount County, Alabama
10.27.2022
Lifeguard's primary Blount County operation will be in Oneonta, with substations in Cleveland and Hayden.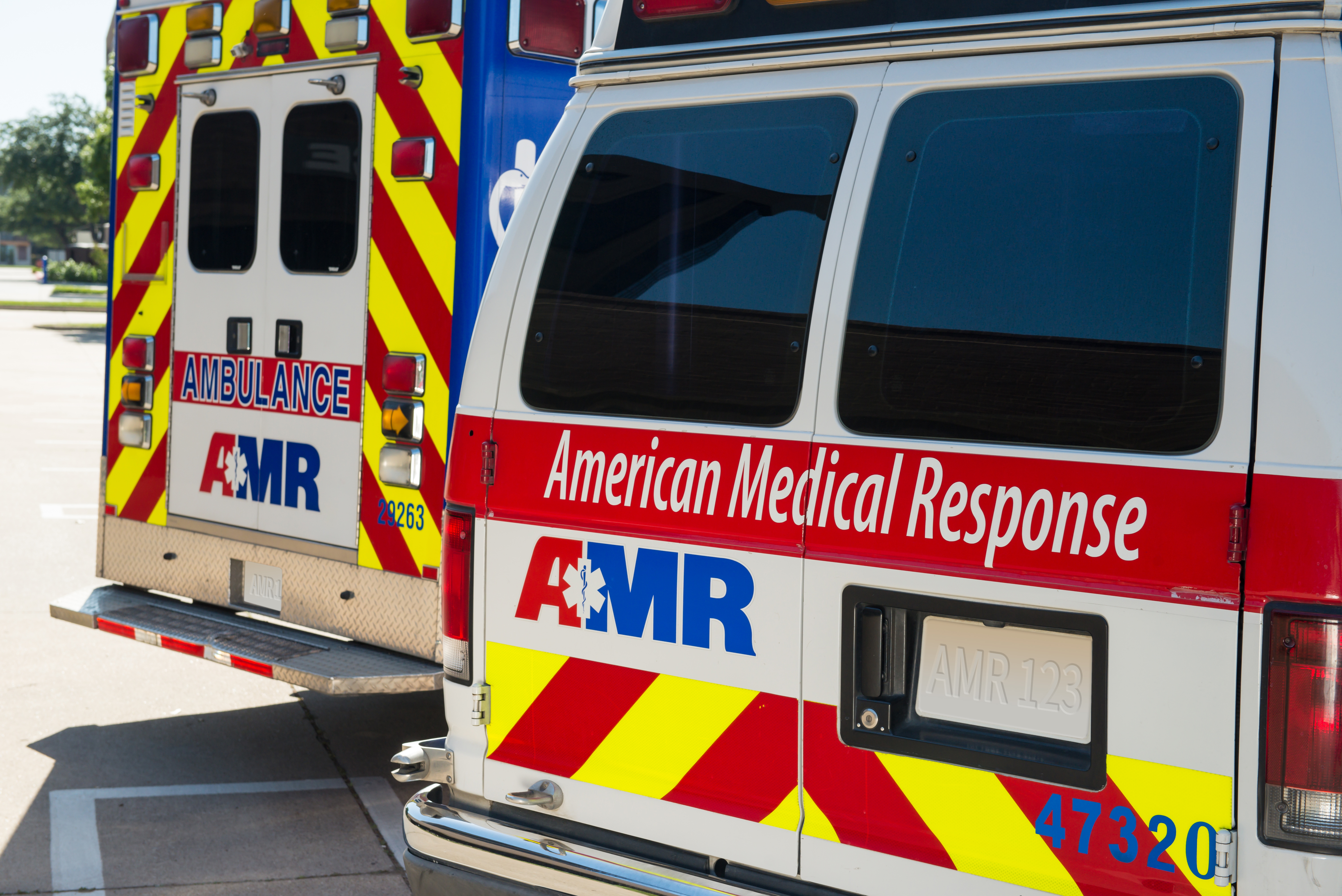 AMR Expands EWYL Program in New Hampshire to Fill Staffing Positions
10.27.2022
The training in Manchester will look like a full 40-hours-per-week job and will come with a paycheck.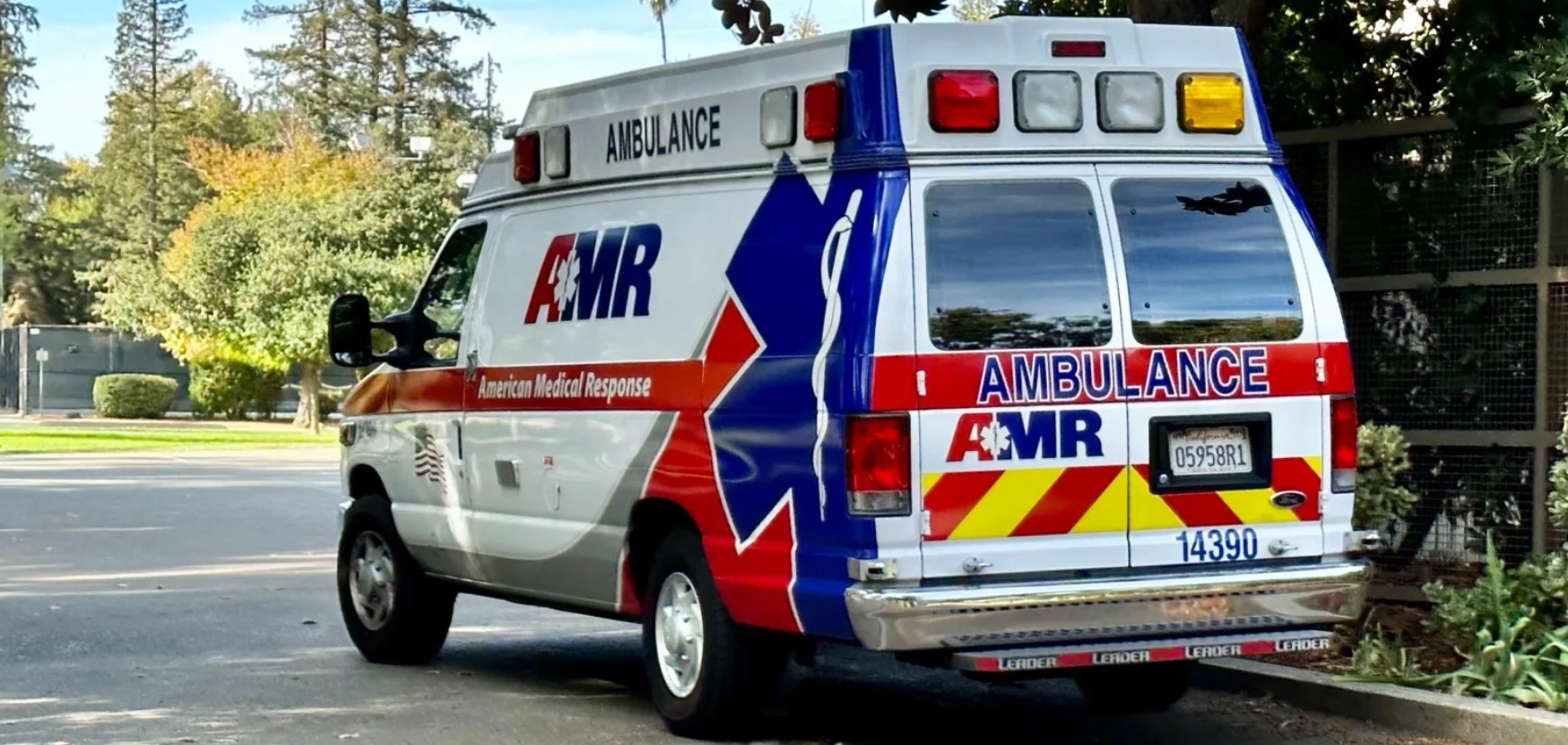 AMR to Halt Some Rides in Southern Calif. Due to Low Medicaid Rates
10.27.2022
AMR is ending non-emergency transportation for 12 hospitals in Los Angeles and Orange counties, citing low state reimbursement rates.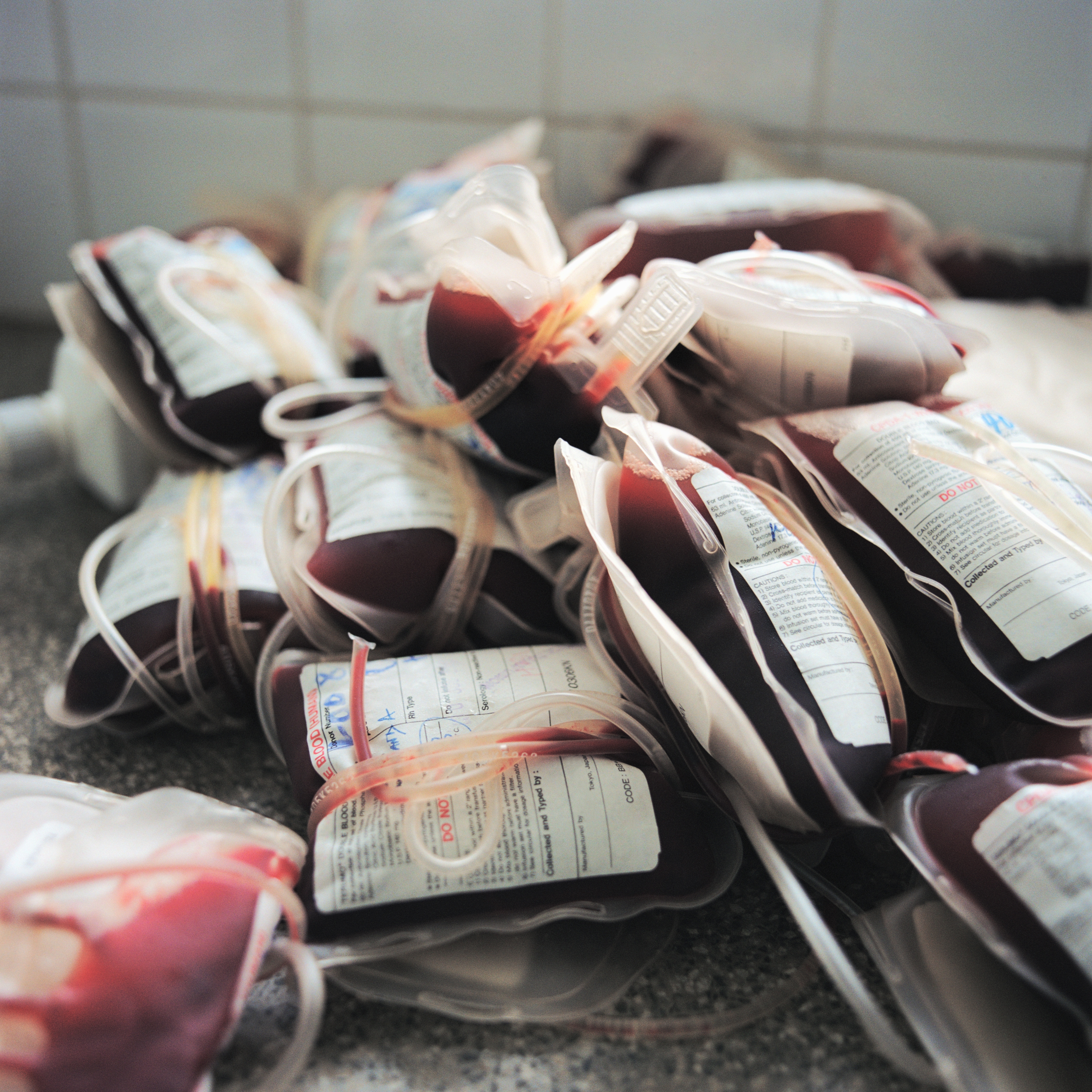 REACH in Imperial County Now Carrying Blood on Every Flight
10.27.2022
The air medical provider partners with Imperial County hospital system in California to provide blood to trauma patients.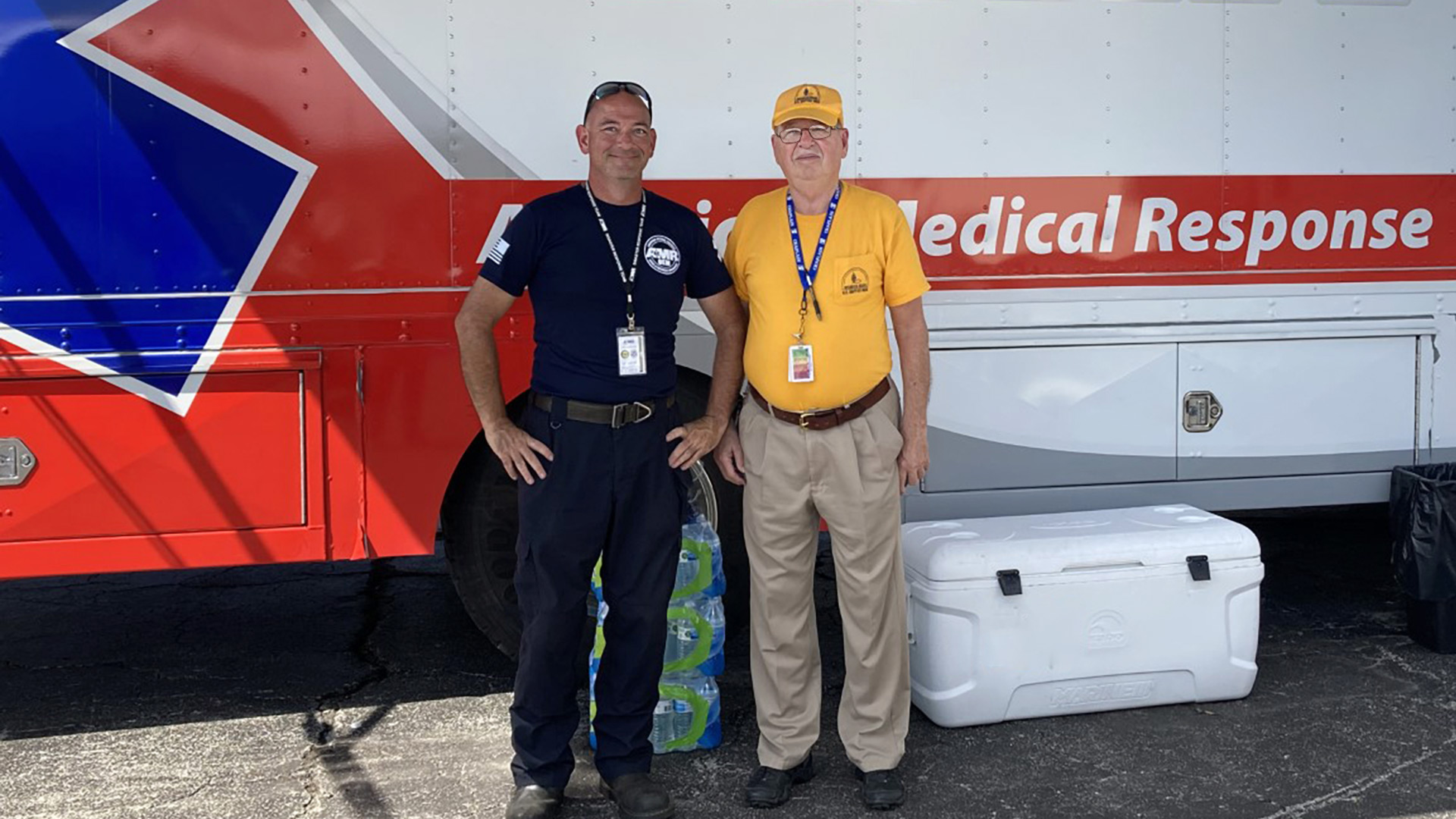 Service Runs in the Family
10.26.2022
A father and son deploy to help the hard-hit communities of southwest Florida.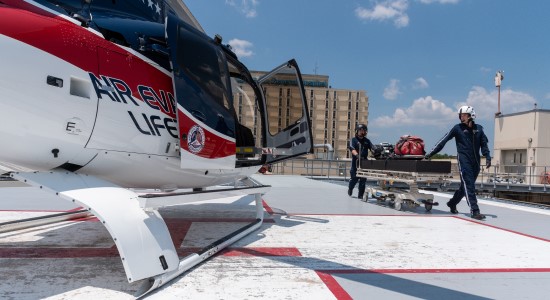 SIUE Students Experience Flight Nursing With Visit From Air Evac Lifeteam
10.26.2022
Nursing students at Southern Illinois University Edwardsville welcomed the Air Evac Lifeteam from Maryville to campus on Thursday, Oct. 13, getting a firsthand look into the c...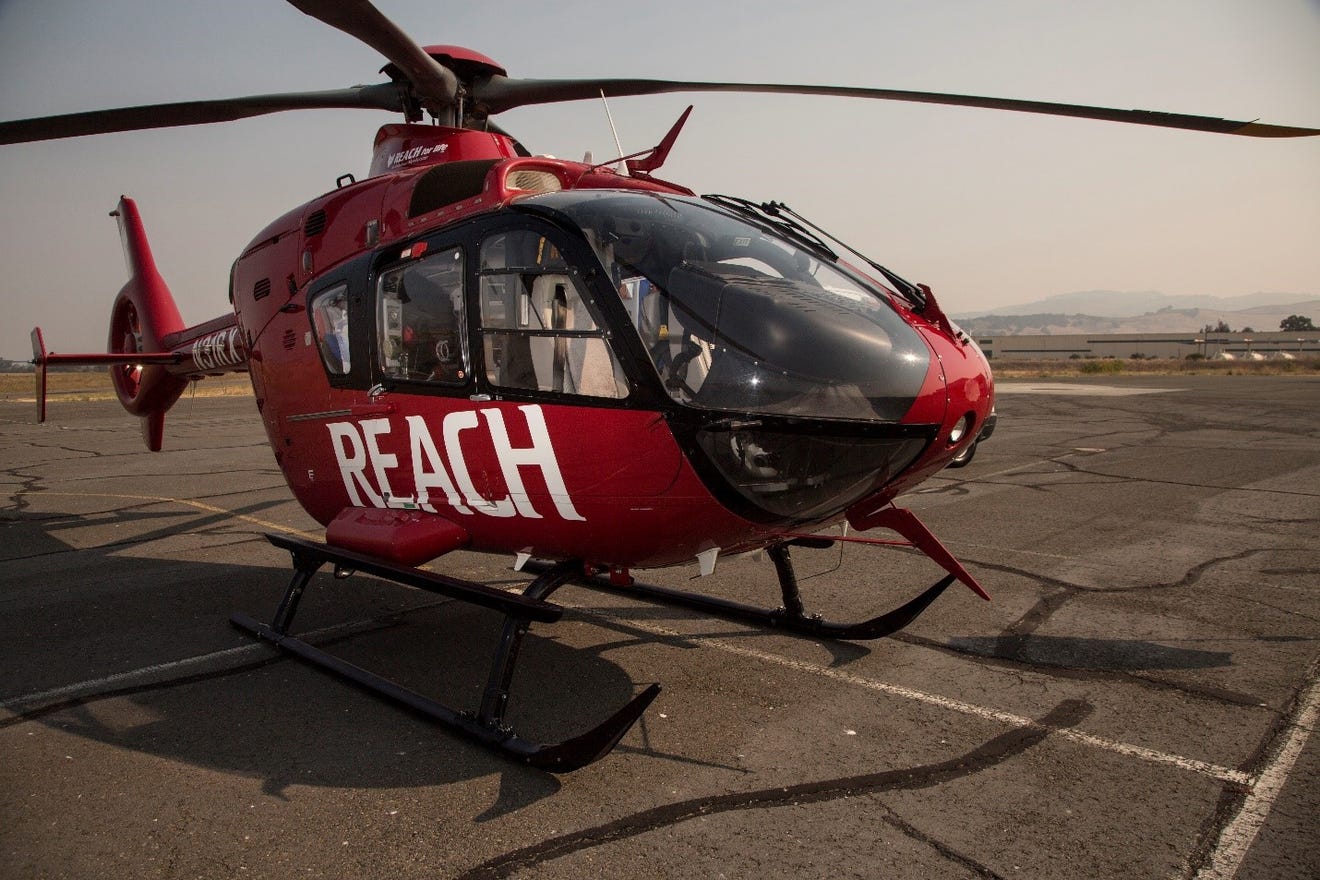 Sonoma County Fire District Adds REACH Multi-Role Helicopter for Fire and Medevac Services
10.25.2022
The Airbus H135 helicopter, known as Sonoma County 1, launched in October.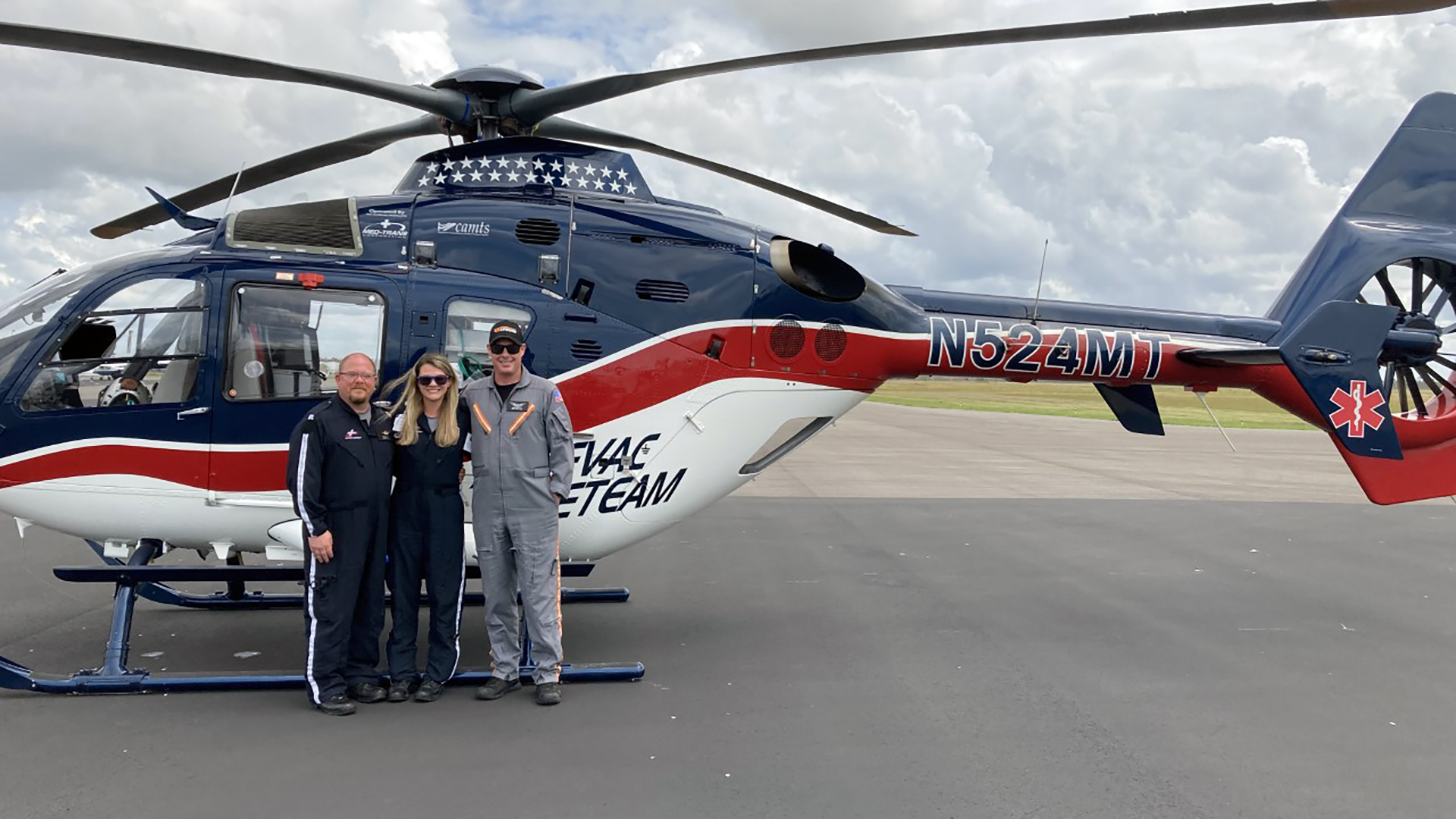 The Desire to Care
10.24.2022
A team of first responders on Ian deployment go out of way to help in a helicopter crash.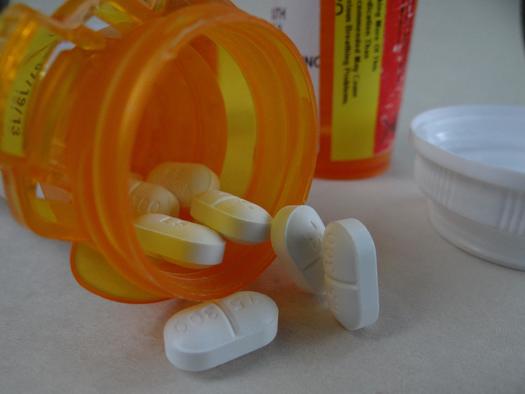 In Manchester And Nashua, Fentanyl Death Toll Keeps Rising
10.24.2022
According to data released American Medical Response, there were 77 suspected opioid overdoses in both New Hampshire cities in September.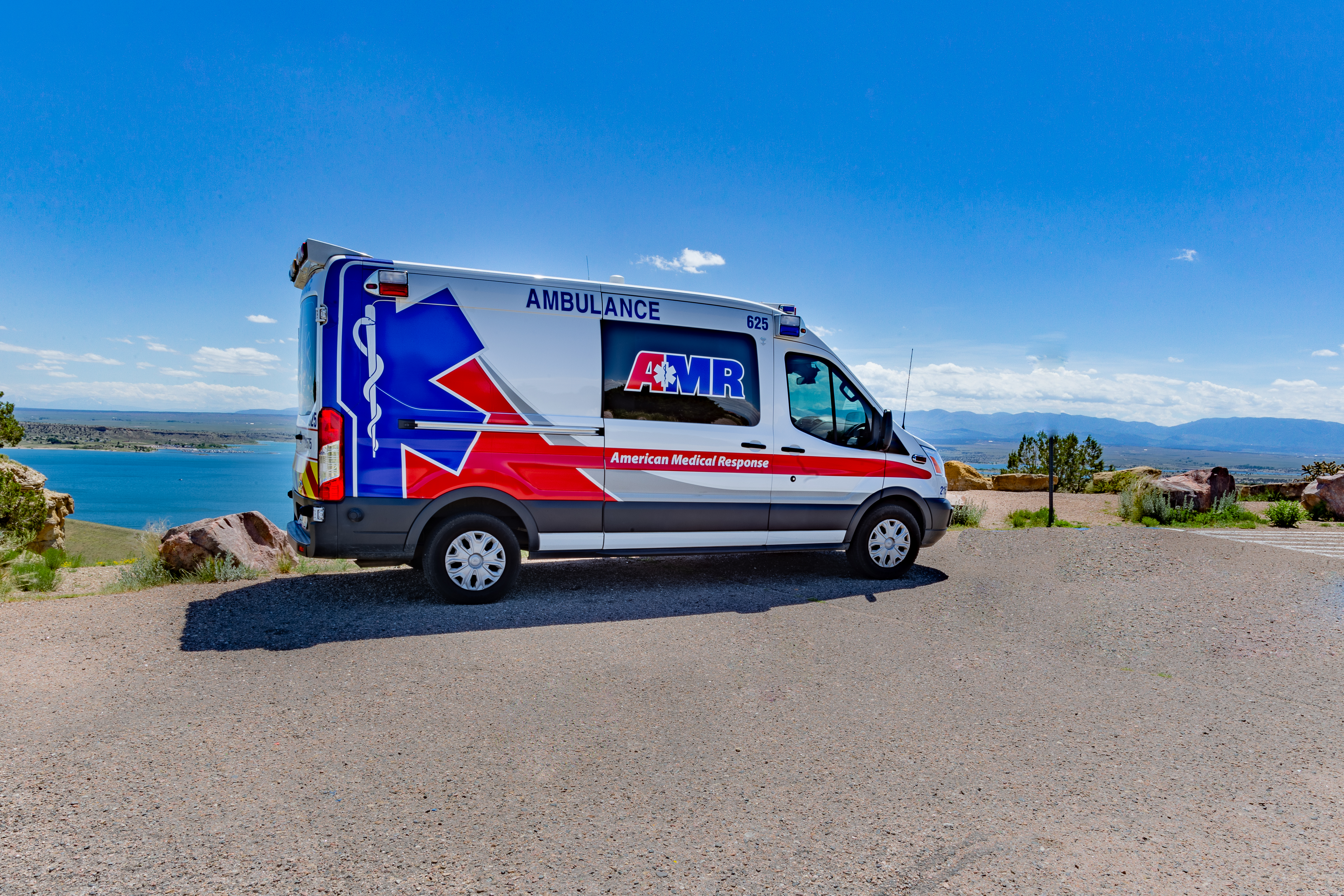 First Responders Hike 2.5 Miles to Rescue Man with Broken Leg Near Rocks of Sharon
10.24.2022
The 26-year-old man suffered a lower-leg injury southeast of Spokane, Washington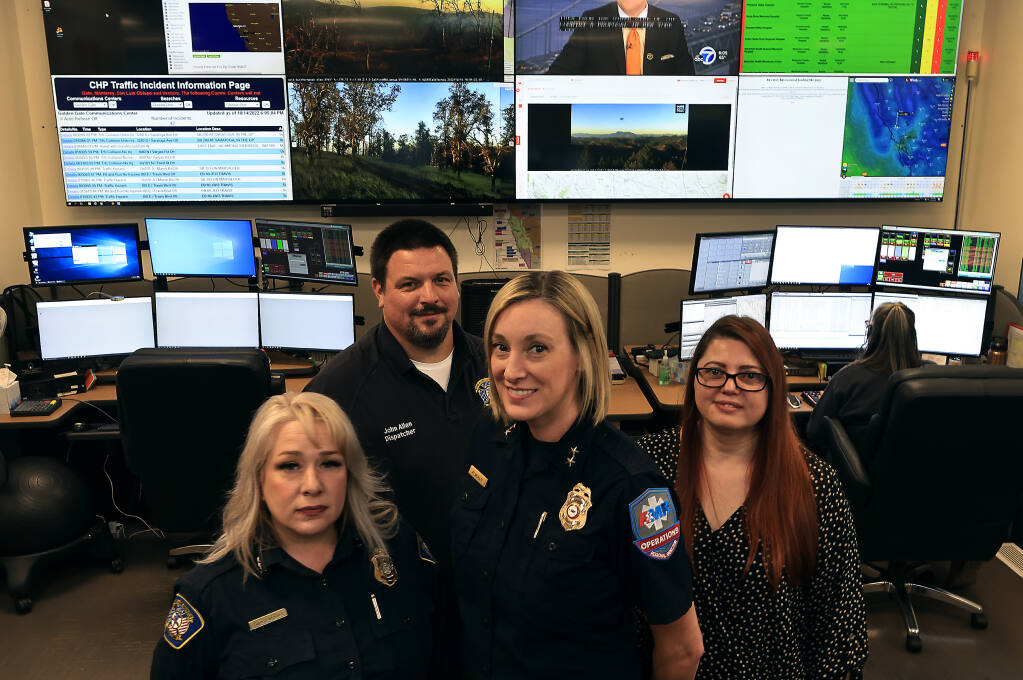 Sonoma County Dispatchers Stayed on The Line to Help Others, Even Though Their Own Homes Were in Peril
10.21.2022
The EMS professionals remained calm when a series of fires roared west across Sonoma County in California in early October.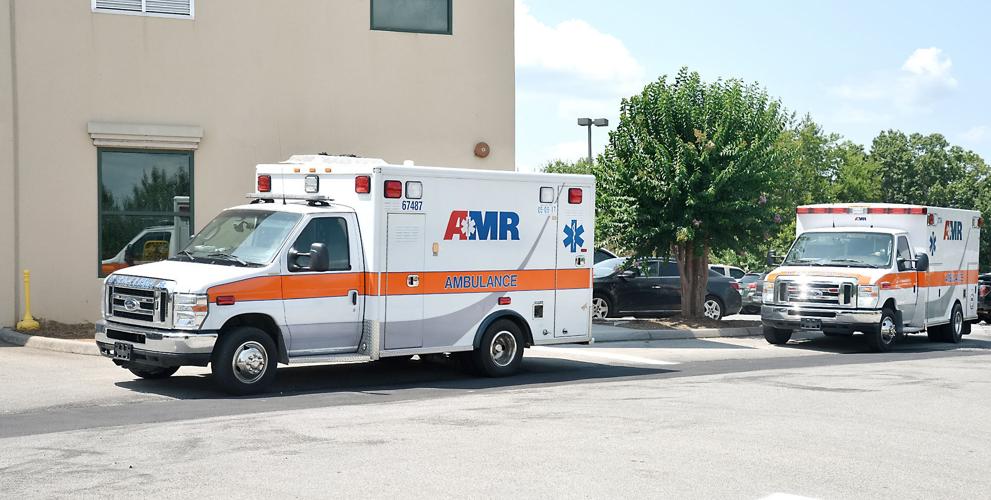 Blount EMS Goes Where "Nobody's Gone Before," Earns Recognition Nationwide
10.21.2022
Blount County in Tennessee is receiving positive responses over the newly implemented clinical performance-based contract with American Medical Response.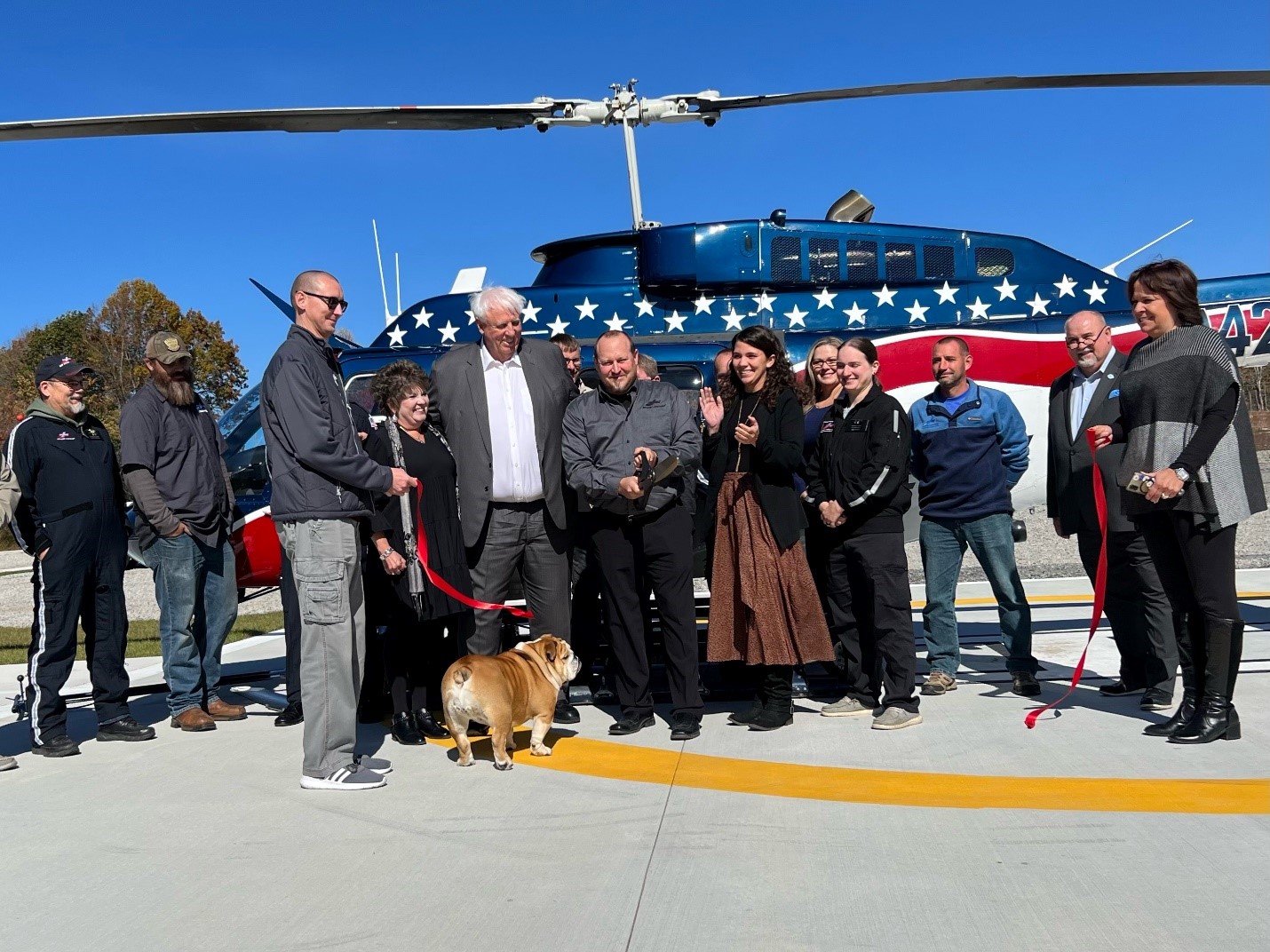 West Virginia Governor Visits Air Ambulance Base Opening in Mount Nebo
10.20.2022
Governor Jim Justice attended the ribbon-cutting ceremony at the new Air Evac Lifeteam base, which provides a hangar and working space for the Bell 206 aircraft and its crew.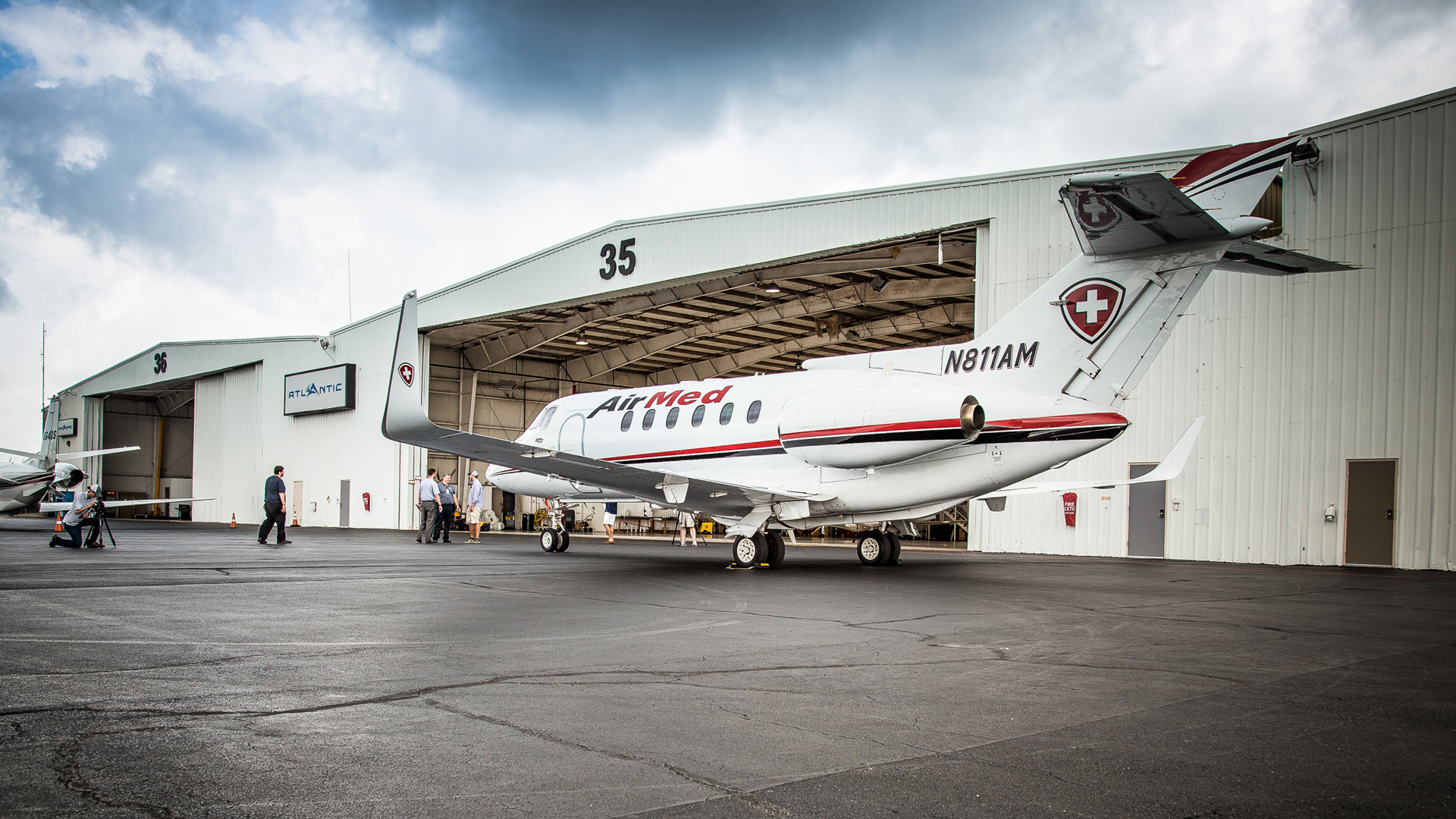 American Corporate Airport Partners Inks Hangar Deal with AirMed at San Antonio, Approaching 100% Campus Occupancy
10.14.2022
By committing to the new facility, AirMed will nearly double its footprint at San Antonio International Airport to facilitate expanded flight operations.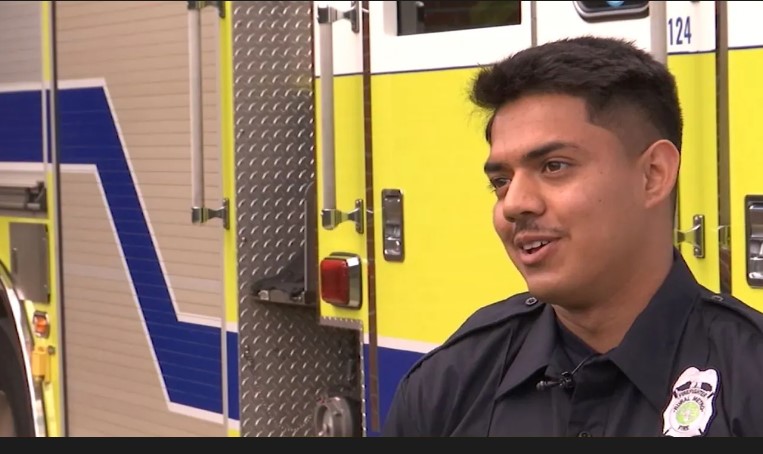 RMF Firefighter, On-Scene Interpreter Making a Difference One Call at a Time
10.13.2022
Daniel Guerrero recently accompanied his fellow firefighters in Knox County, Tennessee to a call where the victims spoke no English. Only Spanish.
Answering a Mother's Plea for Help
10.12.2022
Two EMS professionals get an unexpected medical request while assigned on Ian deployment.
AirMed International Awarded EURAMI Accreditation
10.11.2022
The accreditation is granted to companies that comply with the non-profit organization's standards for air medical and commercial airline medical escort services.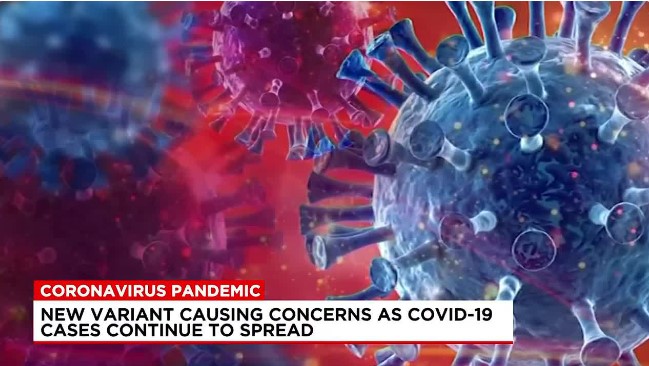 New COVID-19 Variant Causing Concern As Cases Continue to Spread
10.11.2022
With cold and flu season beginning, a new COVID-19 strain popping up in California could be making its way across the nation.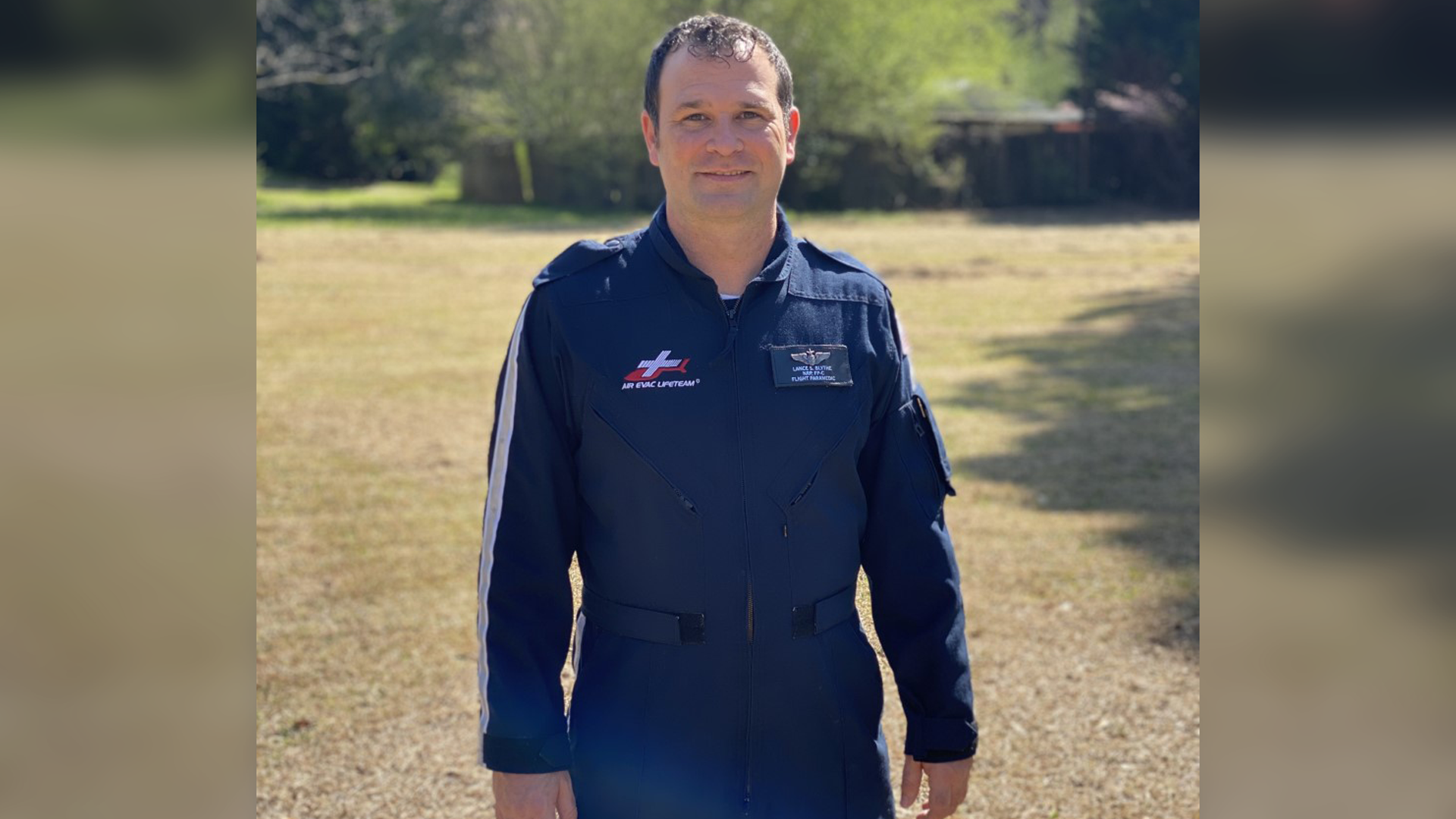 Grace Under Pressure
10.10.2022
Bad weather and a young gunshot victim. How 2022 Star of Life Lance Blythe saved the day.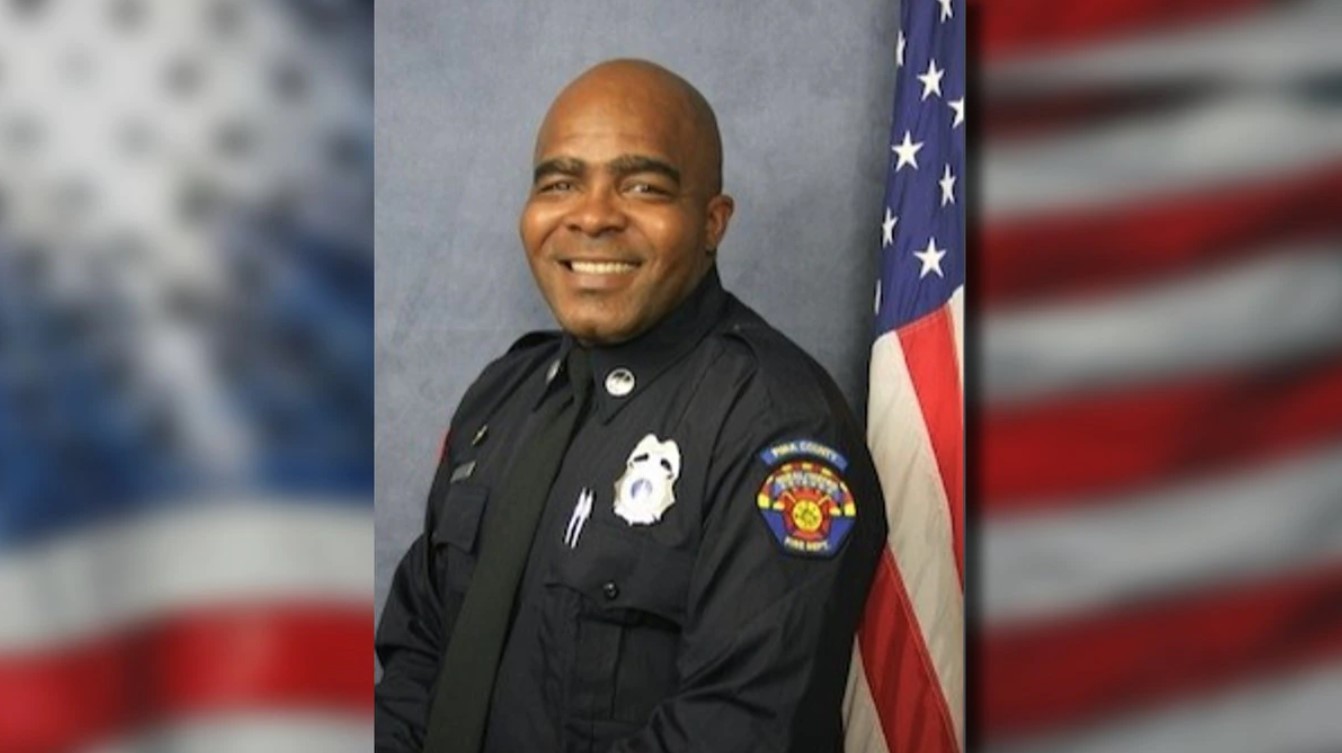 Rural Metro Fire Mourns Death of Longtime Firefighter
10.10.2022
Engineer Andre "Dre" Haymore of Tuscon, Arizona had joined the department in 1999 and had celebrated 23 years with them last April.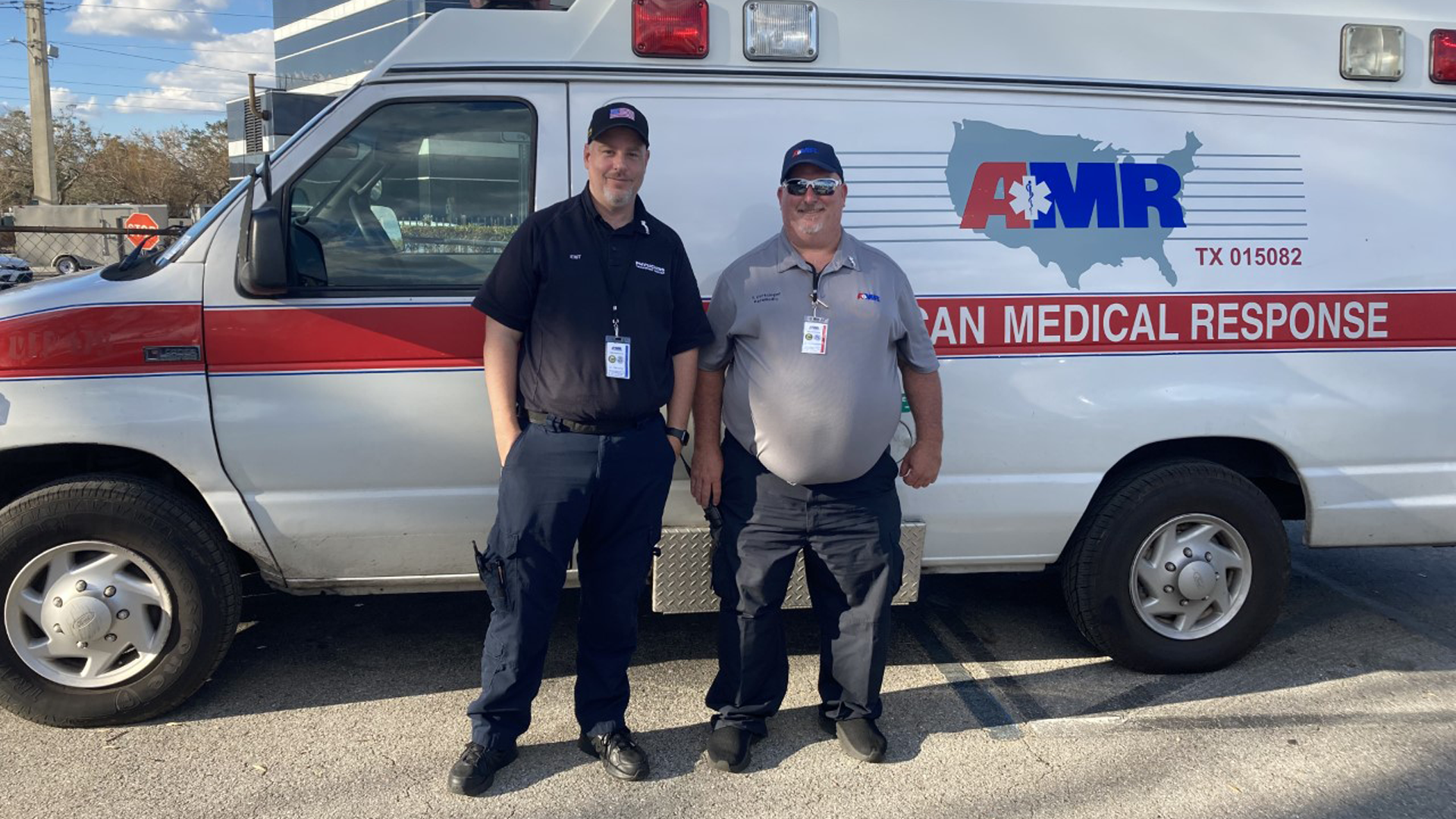 A Bright Spot During a Dark Time
10.6.2022
Disaster deployments can be challenging but sometimes one call makes all the difference.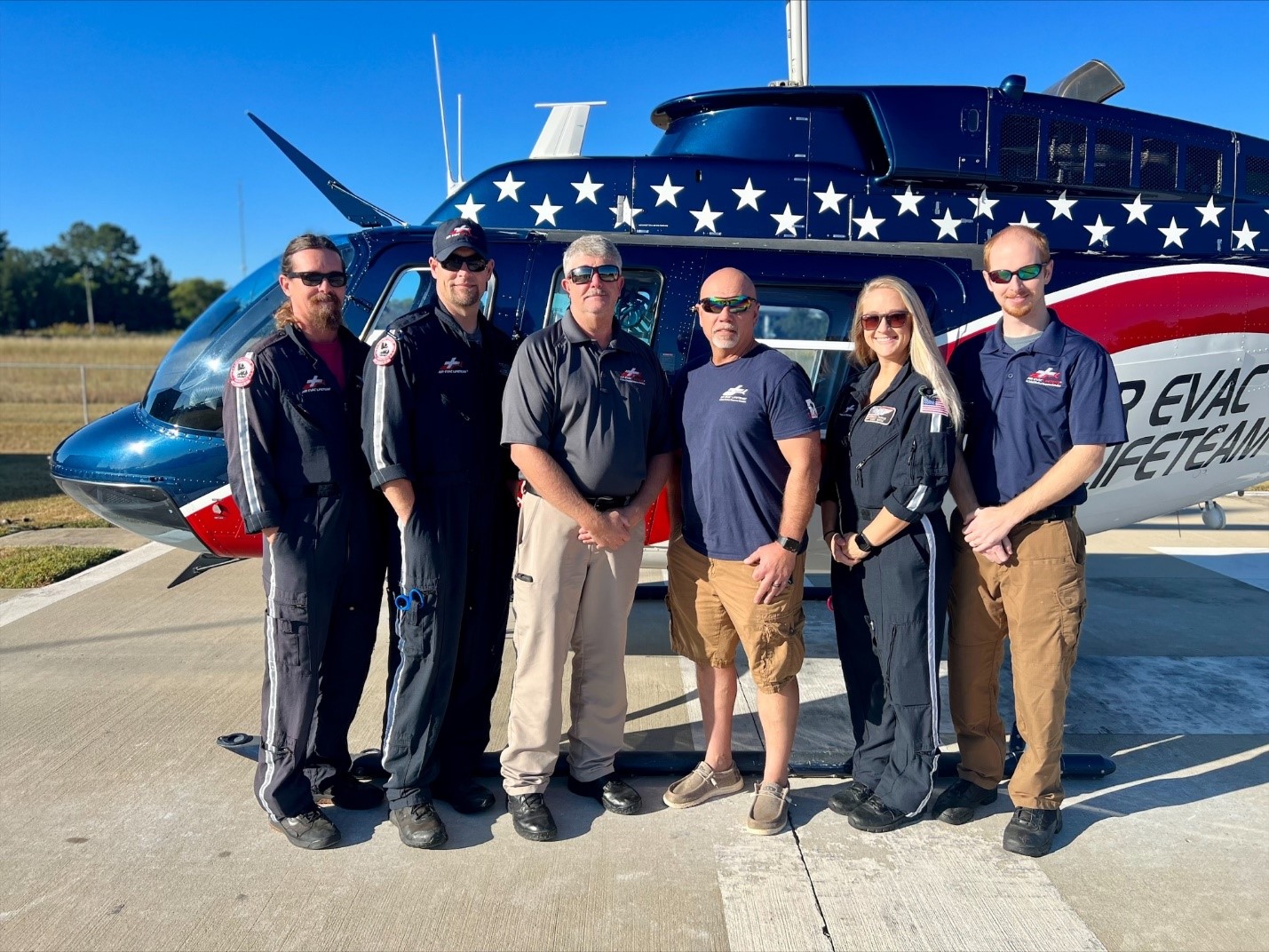 AEL Responds to AMR Request for EMS Deployment
10.6.2022
Air Evac Lifeteam sent team members from its base in Dublin, Georgia to assist those affected in Florida by Hurricane Ian.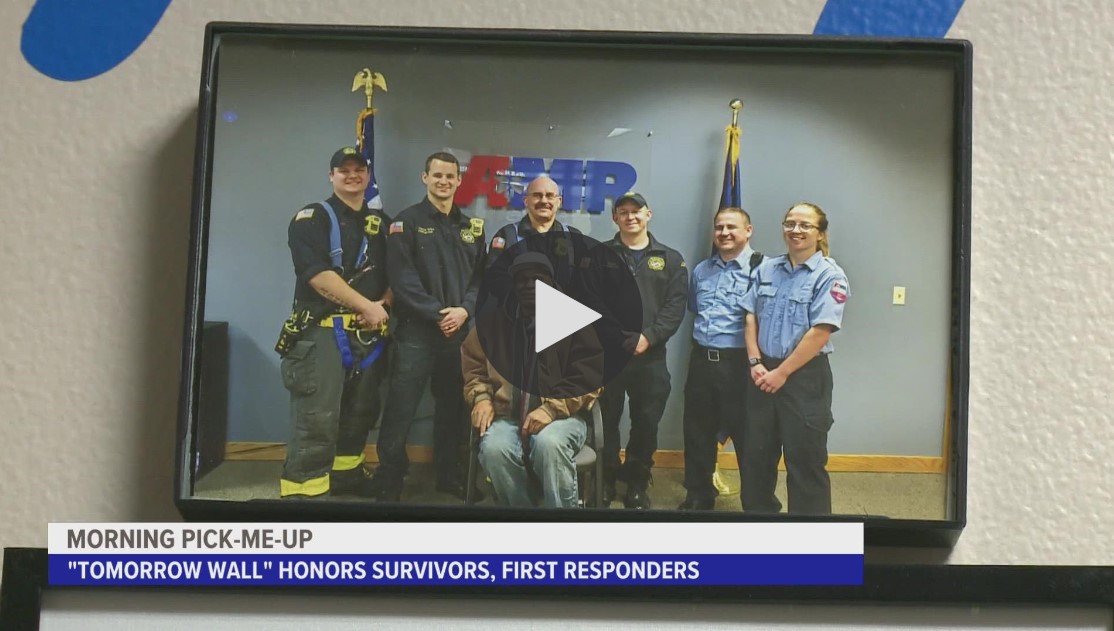 "Tomorrow Wall" Honors Survivors, First Responders
10.6.2022
AMR in Grand Rapids, Michigan unveiled its "Tomorrow Wall," a tribute to the cardiac arrest patients who were revived by paramedics and EMTs.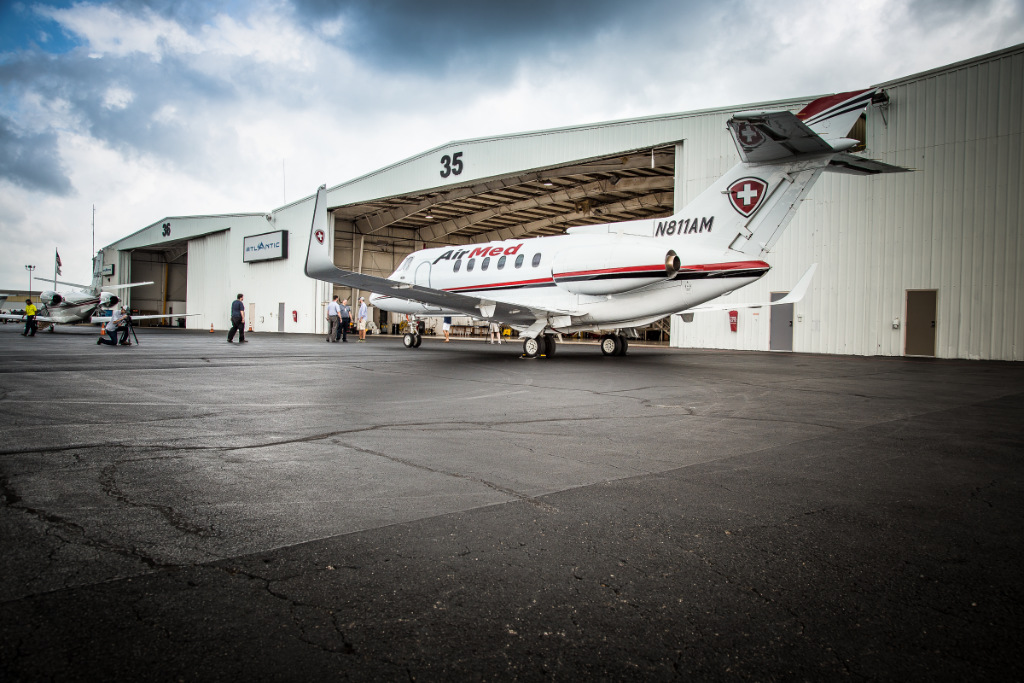 ACAP Inks Hangar Deal with AirMed at San Antonio, Approaching 100% Campus Occupancy
10.4.2022
American Corporate Airport Partners reached an agreement with AirMed International on a multi-year lease for a new 12,100 sf hangar.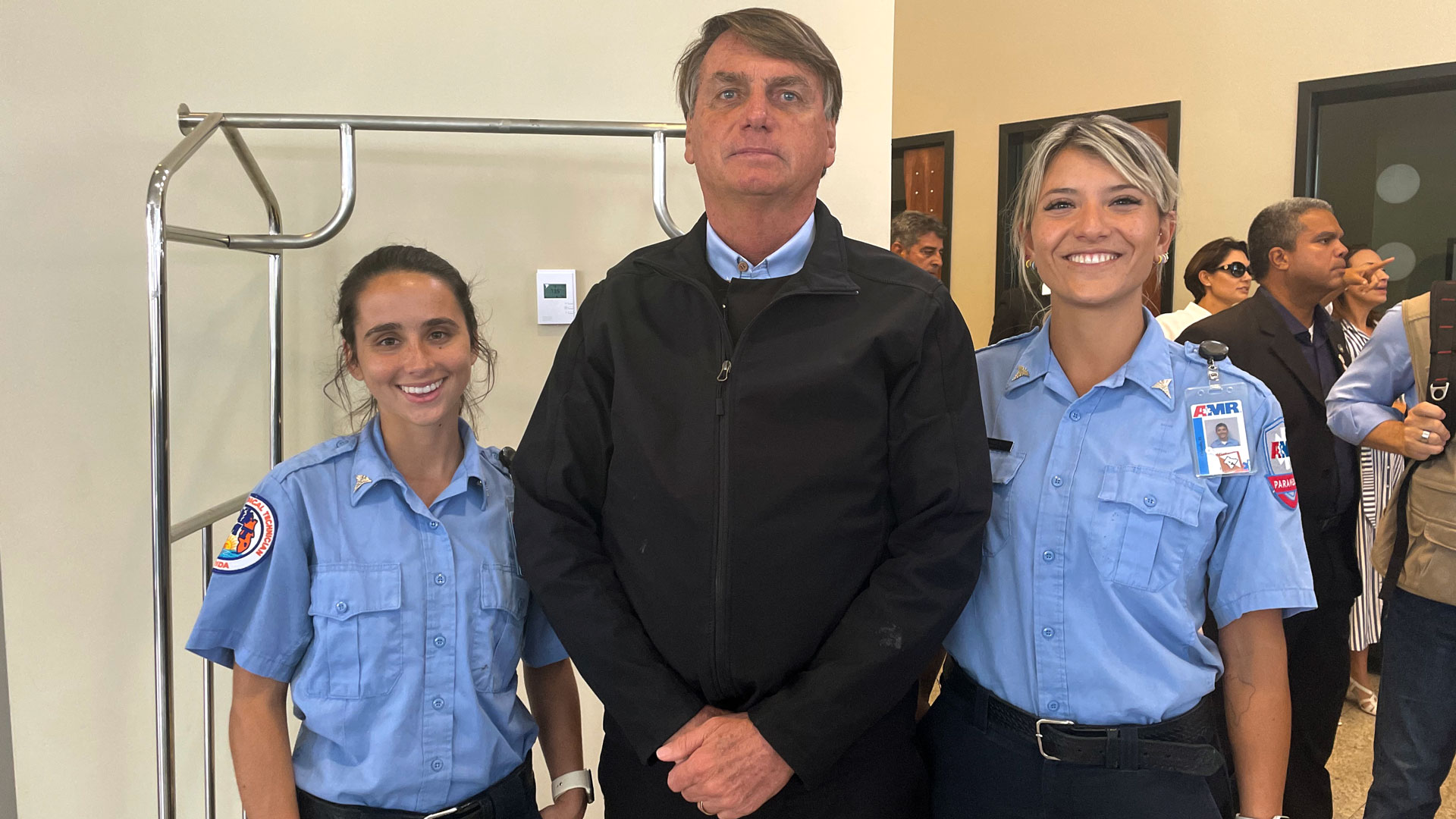 Protecting a President
10.3.2022
A world leader, Secret Service and one unforgettable day for two Florida first responders.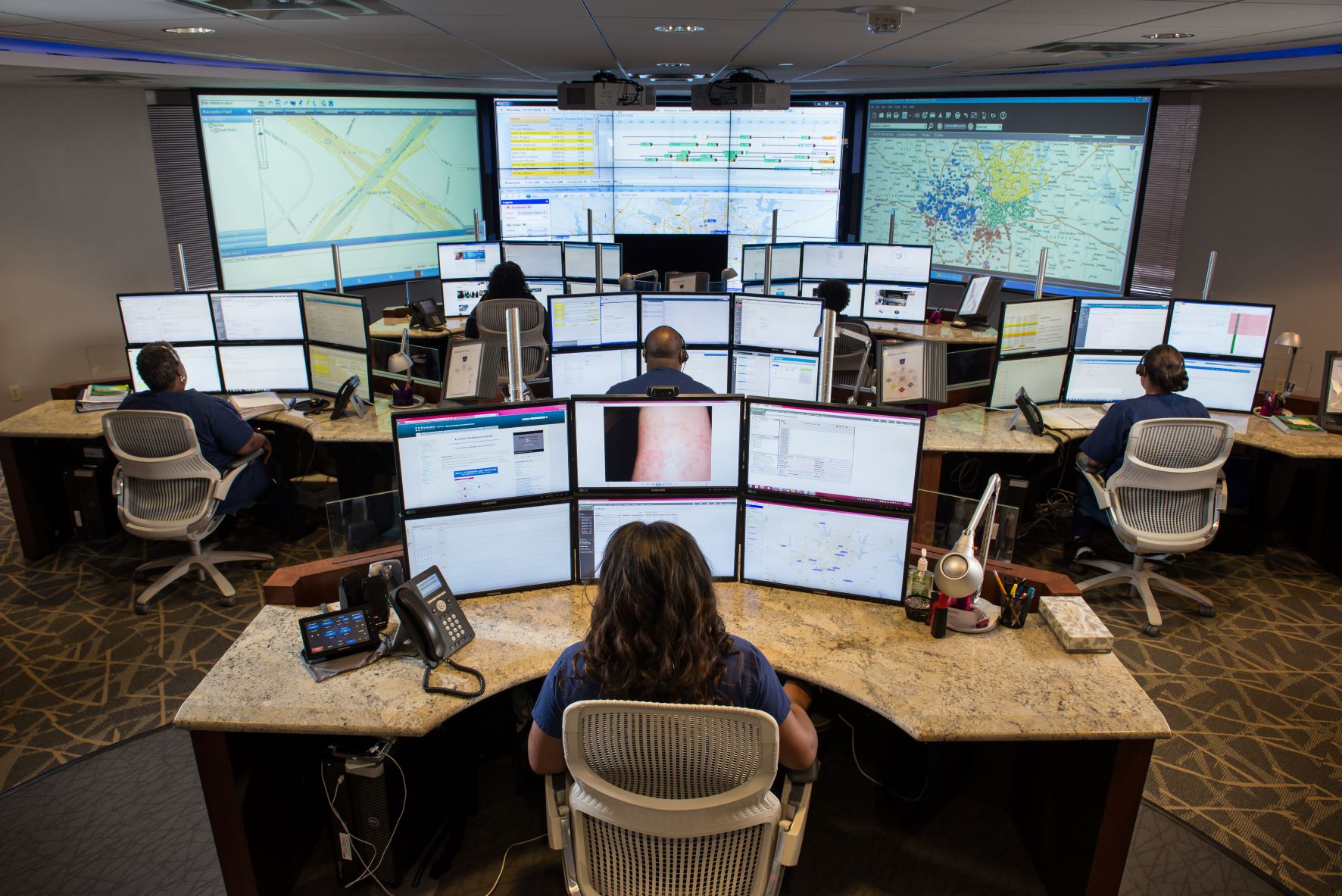 Longmont Starts Nurse Navigation System to Enhance Medical Help
10.3.2022
The Nurse Navigation Program is provided through American Medical Response and began September 27 in the Colorado city.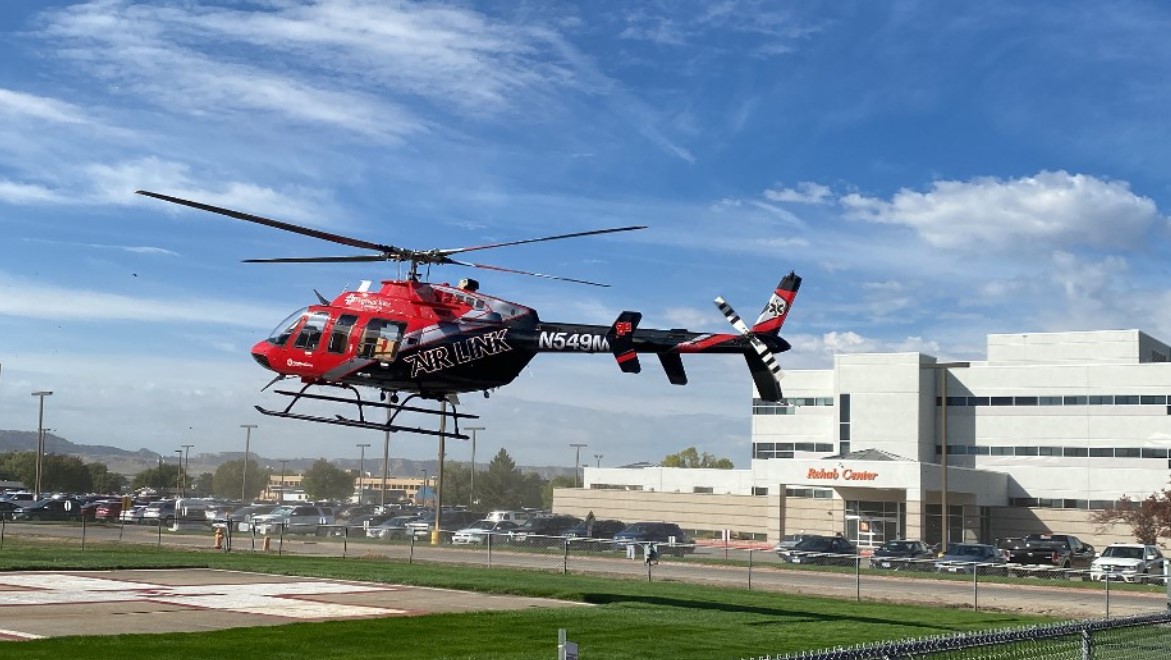 Air Link Announces The Arrival of The New Bell 407GXi Helicopter
9.30.2022
Air Link's Bell 407GXi is maintained and operated by Med-Trans Corporation and is the fourth generation and newest version of the widely-used helicopter.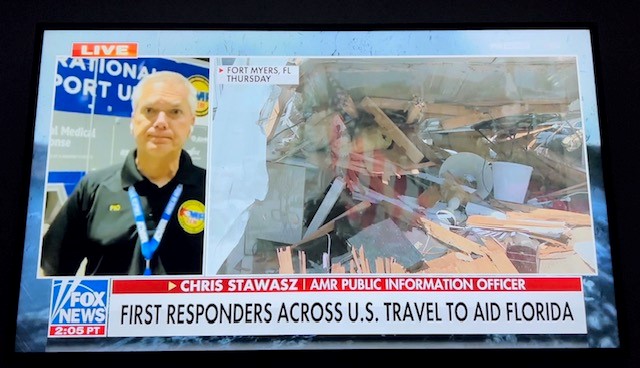 AMR Provides Update on EMS Response to Ian on Fox & Friends
9.30.2022
Chris Stawasz, Public Information Officer with AMR, says first responders across the U.S. are doing everything they can to help suffering communities in Florida.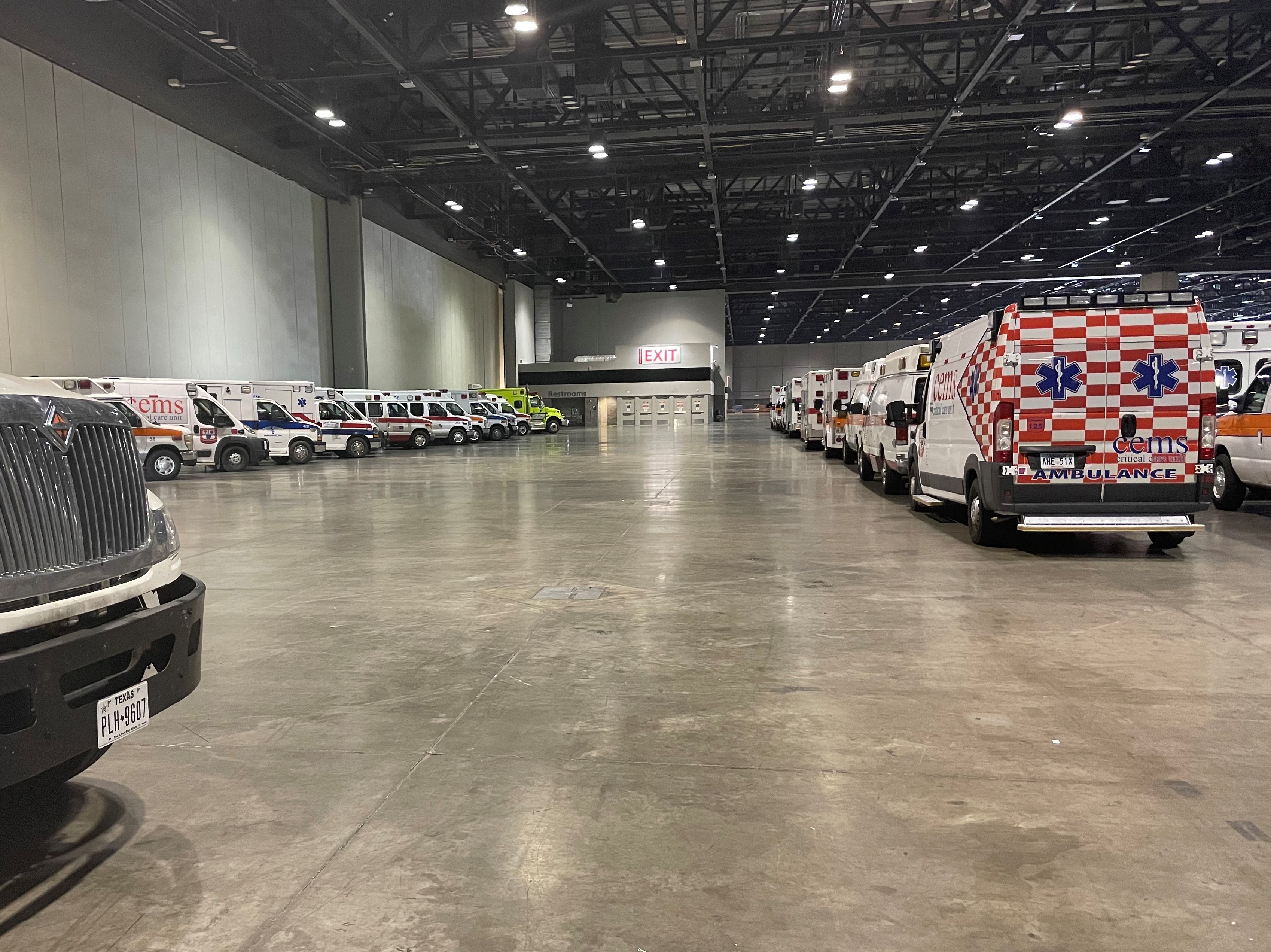 Hurricane Ian Response
9.30.2022
Global Medical Response (GMR) is deploying EMS teams and medical assets for patient evacuations in Florida.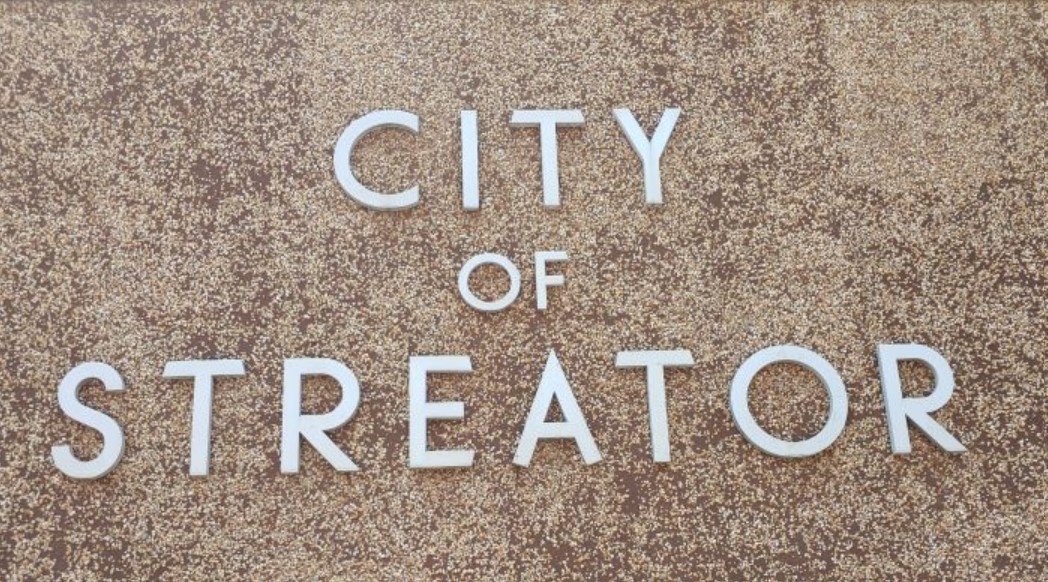 Streator Reaches Tentative Agreement with Reading to Provide Emergency Ambulance Service
9.29.2022
The ambulance service is scheduled to begin Saturday, October 1.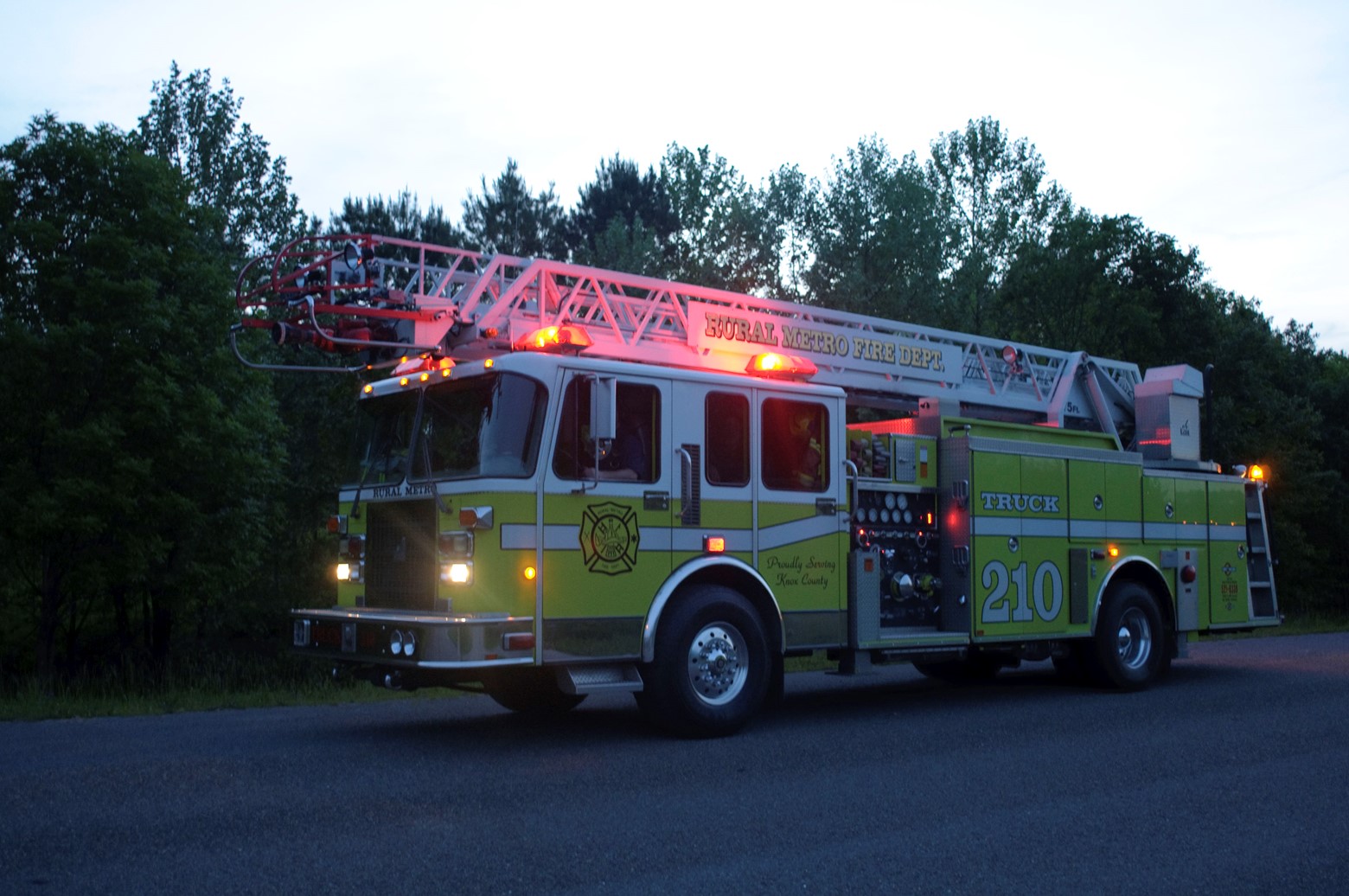 Rural Metro Fire Responds to AMR Request for EMS Deployment
9.28.2022
Rural Metro Fire has sent four team members from its Knox County and specialty fire operations to assist those affected by Hurricane Ian.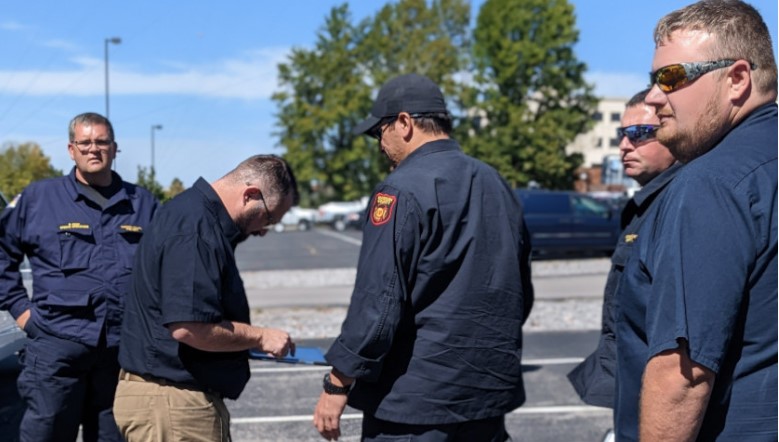 Tennessee Emergency Management Agency Sends Teams to Florida in Response to Hurricane Ian
9.28.2022
The Tennessee Emergency Management Agency (TEMA) team includes 37 ambulance strike teams who will deploy to Florida for 14 days.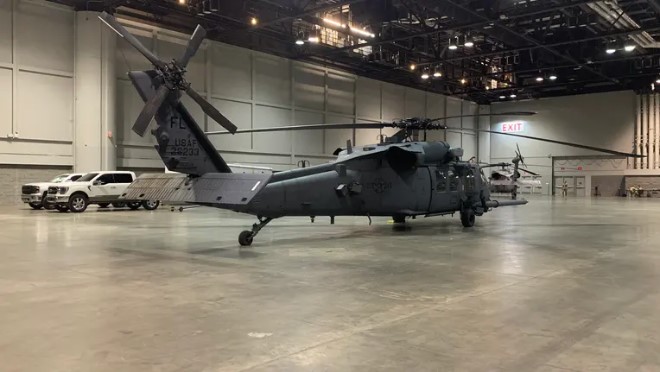 Hurricane Ian Response: FEMA Using Orange County Convention Center for Emergency Operations
9.28.2022
FEMA's working with AMR, which is coordinating 300 different ambulances from all over the country to help in emergency aid during Hurricane Ian.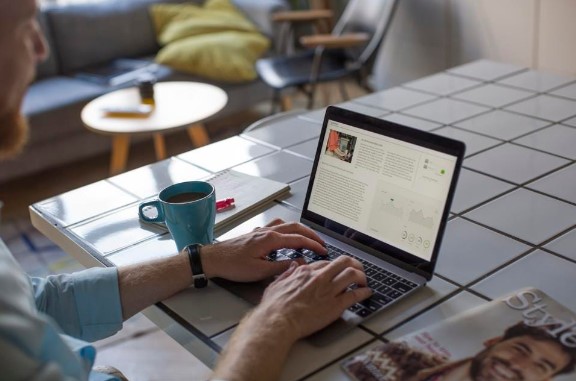 How to Build a Strong Crisis Communications Culture
9.28.2022
Donna Itzoe, Senior Vice President of Communications and Marketing at GMR, explains two key ways organizations can better prepare for a crisis.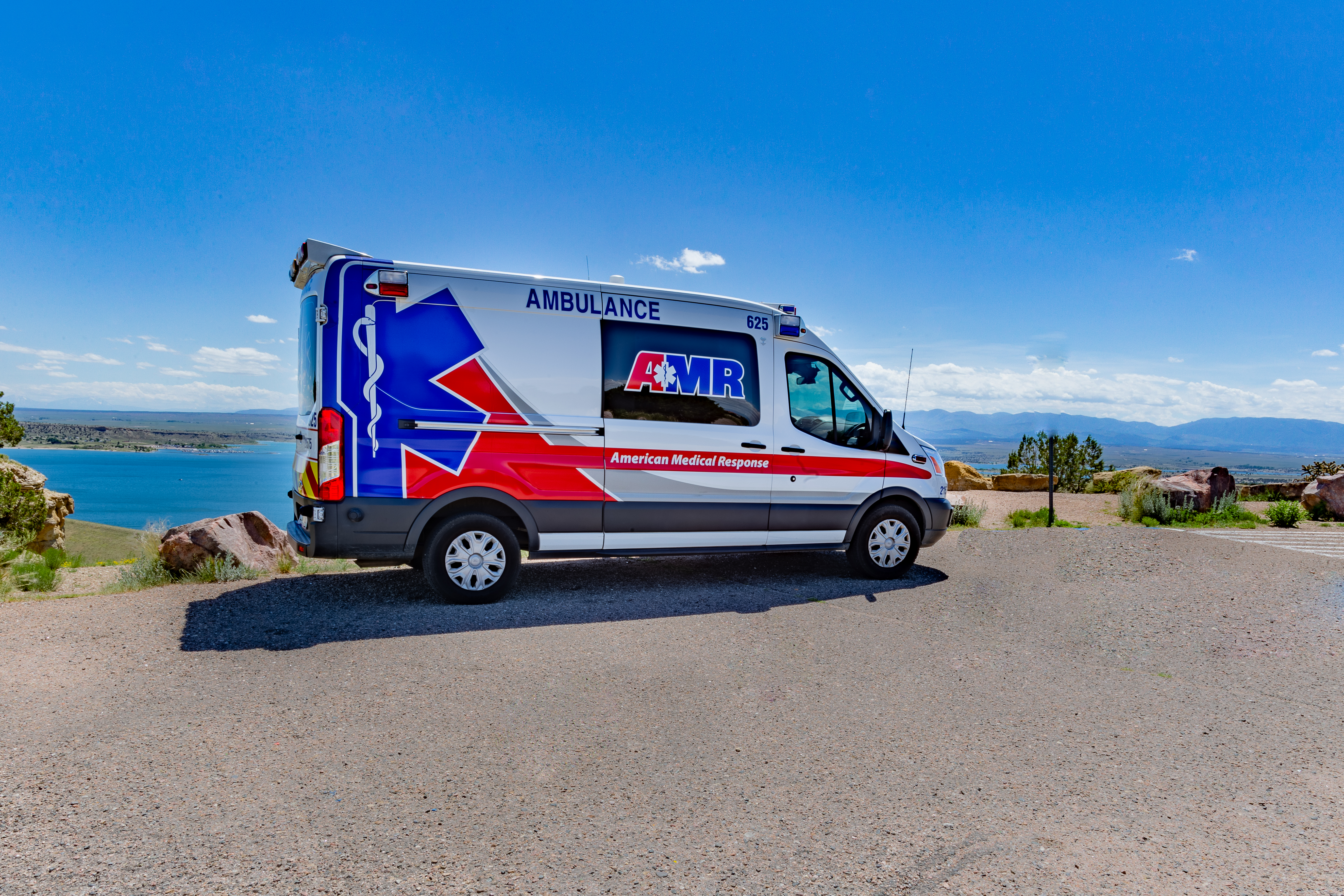 AMR Discusses Improvements at LaGrange City Council
9.28.2022
Members of the city council in Georgia met with AMR officials to talk about ways the EMS service could better communicate with fire, police and local hospitals.
Patient Evacuations Begin as GMR Mobilizes Additional Teams and Assets
9.27.2022
GMR is now sending helicopters and flight crews in advance of Hurricane Ian. GMR activated its National Command Center in the Dallas area Friday night.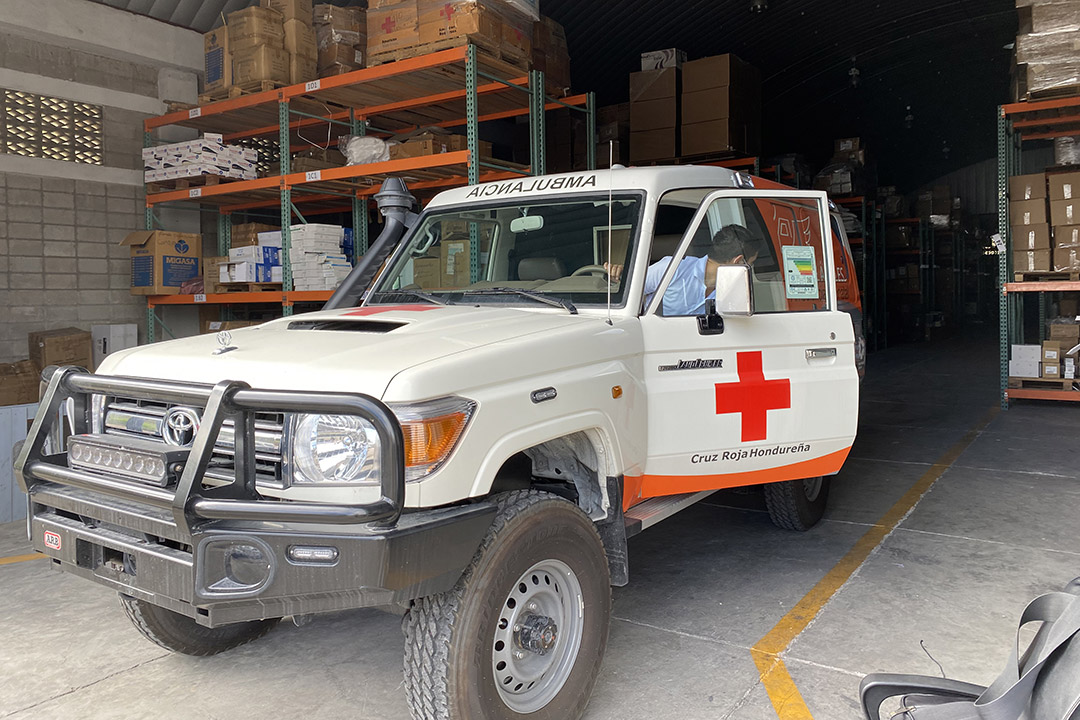 Neonatal Ambulance Hits Ground in Honduras
9.26.2022
The ambulance is equipped with lifesaving medical equipment and is designed to travel both the roads and the terrain of Honduras. Created through a collaboration between Roche...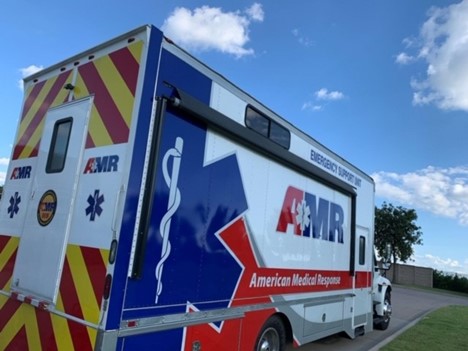 GMR Mobilizes as Tropical Storm Ian Gains Strength
9.24.2022
GMR has activated its National Command Center in the Dallas area. As part of AMR's FEMA contract, GMR is deploying emergency medical teams and ground medical transportatio...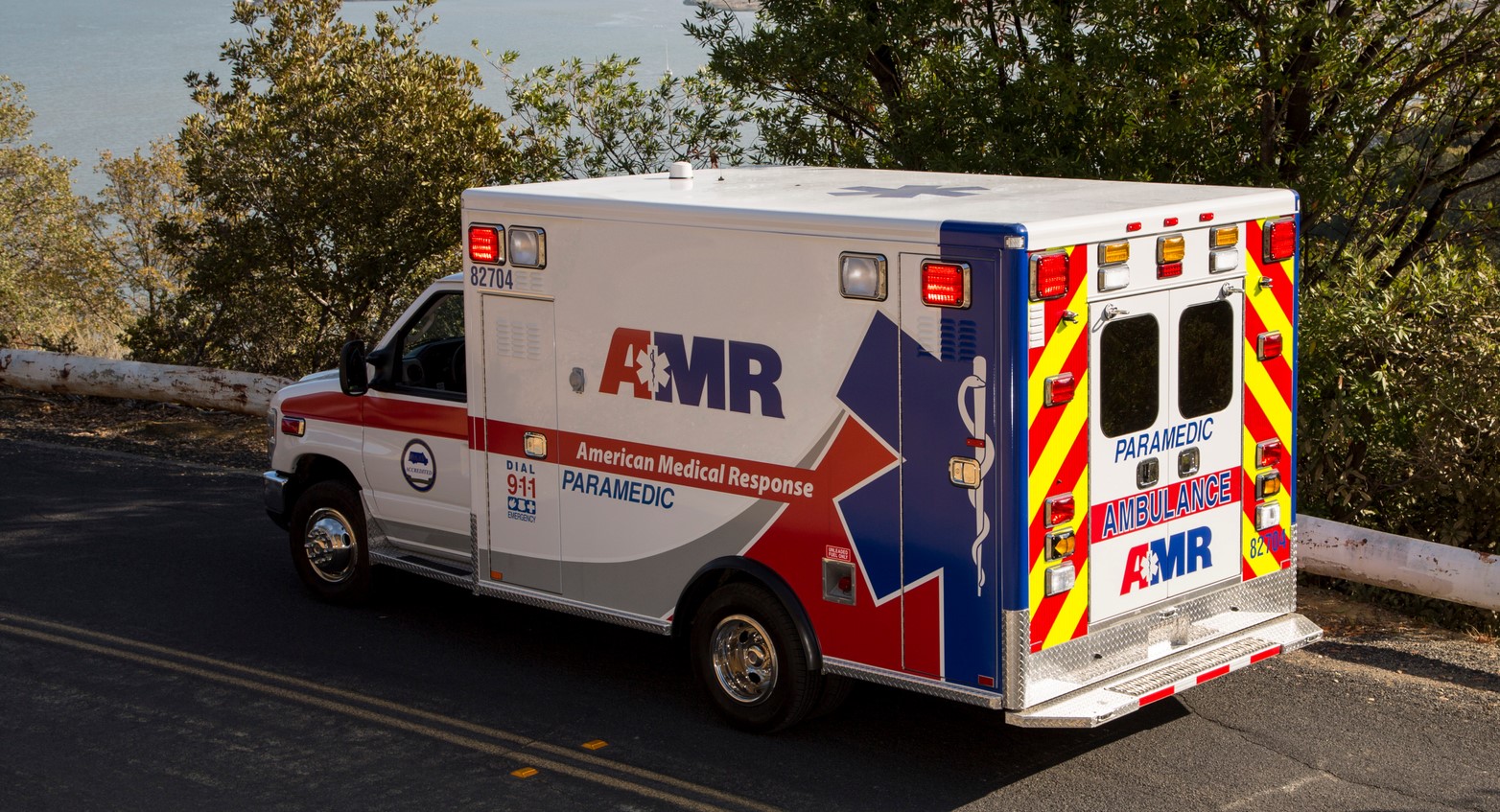 AMR Closure: A Bellwether of Things to Come?
9.22.2022
GMR's Brian Henricksen joins Rob Lawrence, host of EMS One-Stop podcast, for a frank discussion on operational deficits.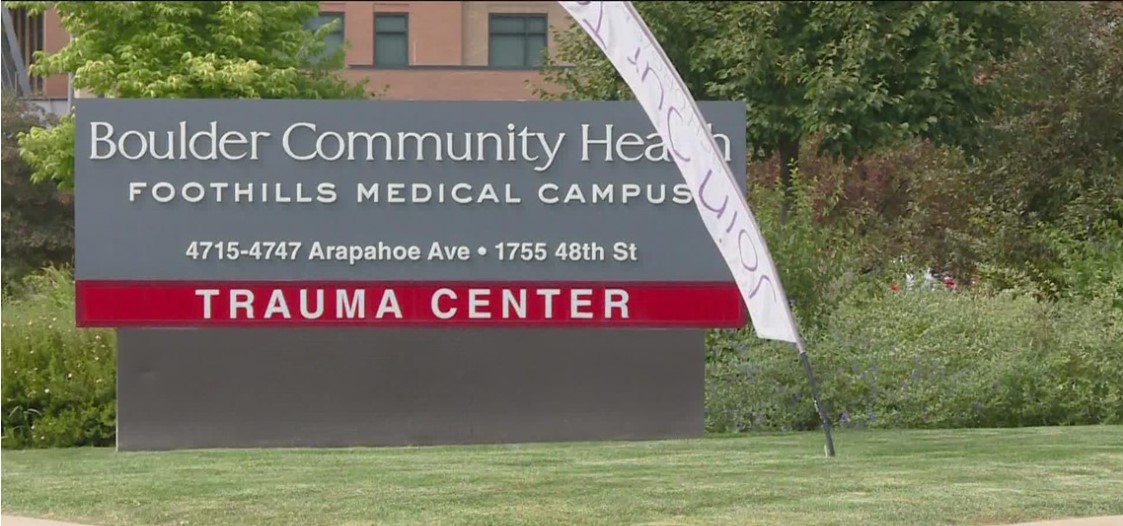 Boulder Debuts Program to Divert 911 Calls from ER
9.21.2022
The Nurse Navigation Program will soon expand to Longmont and Aurora, Colorado.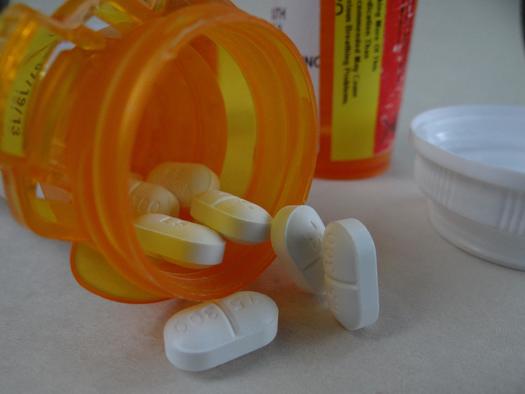 NH's Two Largest Cities Averaging 80-90 Overdoses Per Month, Data Shows
9.19.2022
According to AMR, there were 84 suspected opioid overdoses in Nashua and Manchester in August, bringing the total for this year to 624.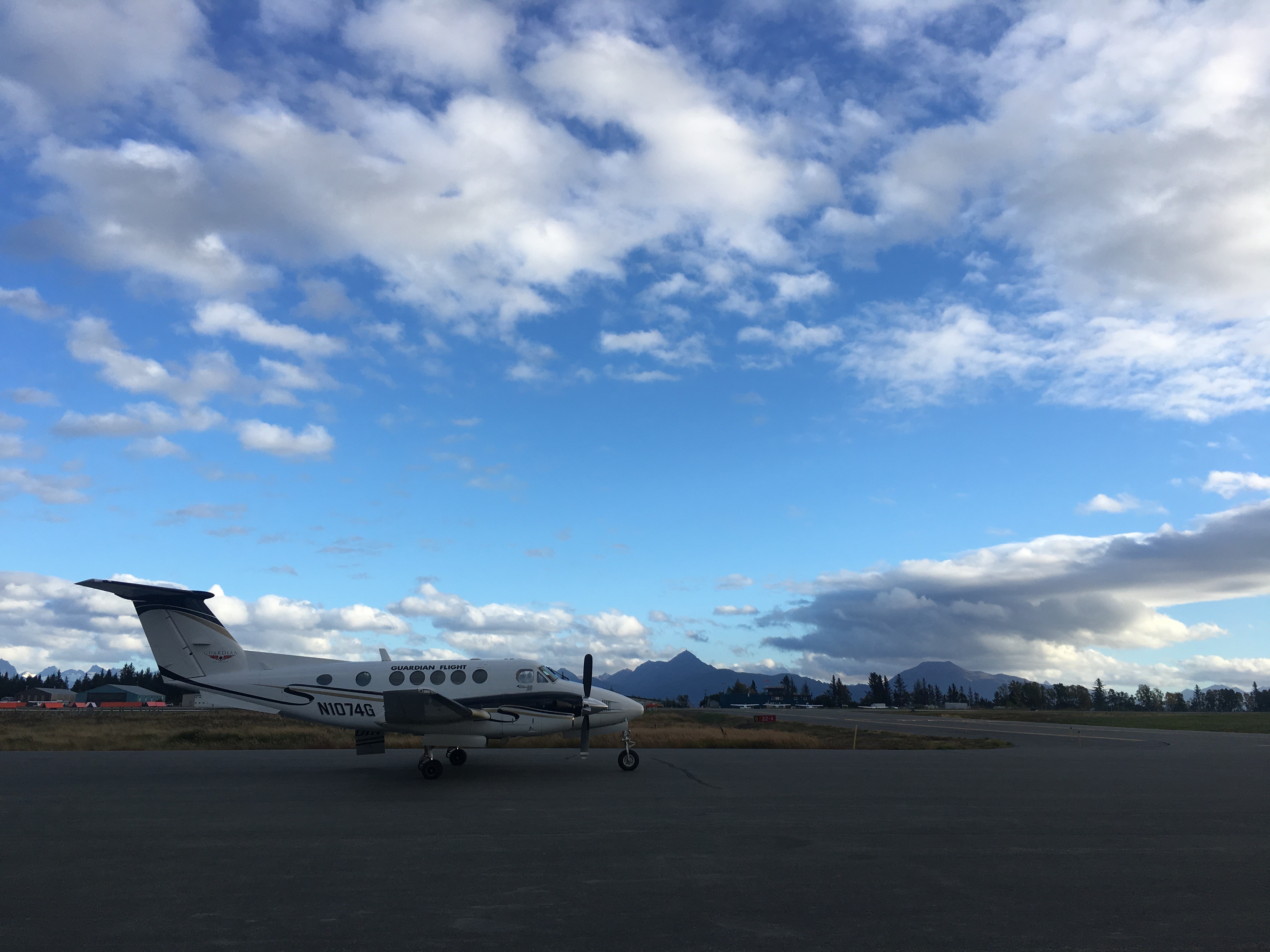 Guardian Flight Alaska Launches Innovative Online Ordering Solution for Air Medical Transports
9.19.2022
Healthcare providers at select facilities can now request air medical transports with the click of a button.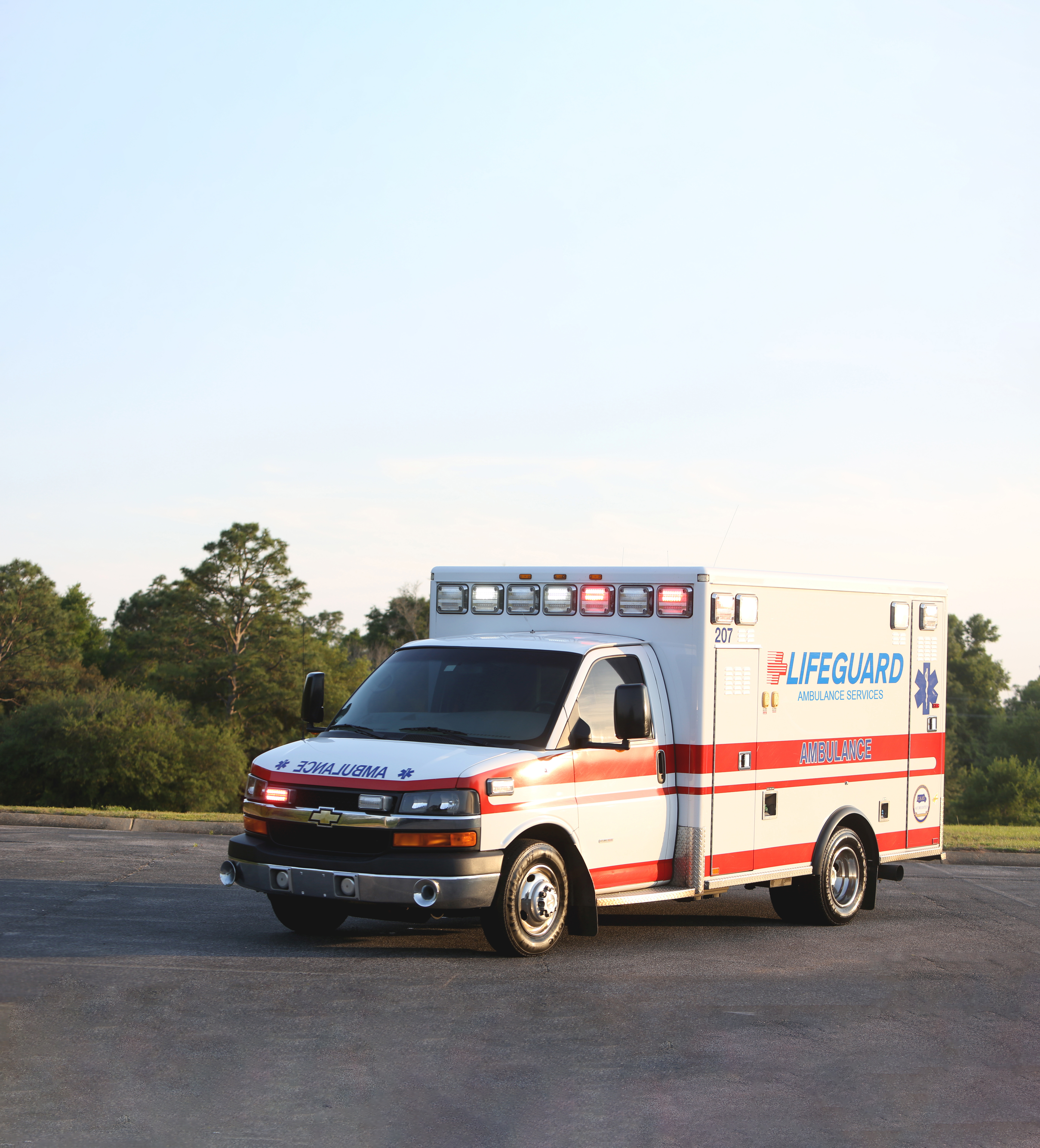 Blount EMS to be Replaced After 27 Years of Service
9.16.2022
Lifeguard, a member of the GMR family of solutions, will take over the service in Blount County in Alabama on September 30.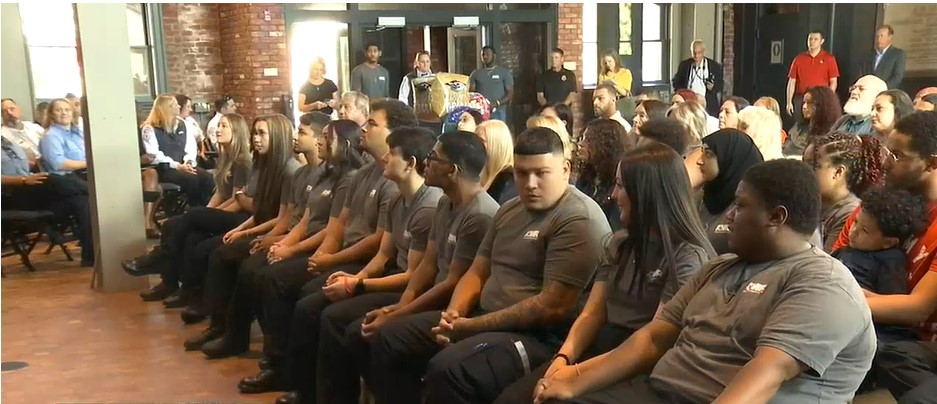 15 New EMTs Graduate Through AMR's EWYL Program
9.15.2022
The mayor of Springfield, Massachusetts attended the graduation of the new EMTs of the award-winning Earn While You Learn Program.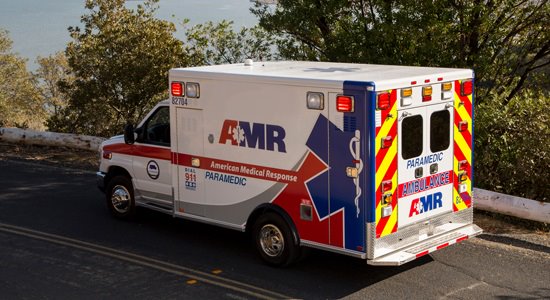 Cost Issues Lead AMR to Shut Down Non-Emergency Ambulance Division in LA County
9.13.2022
The closure will take place over the next 180 days. AMR will redirect these non-emergency resources to support core emergency operations.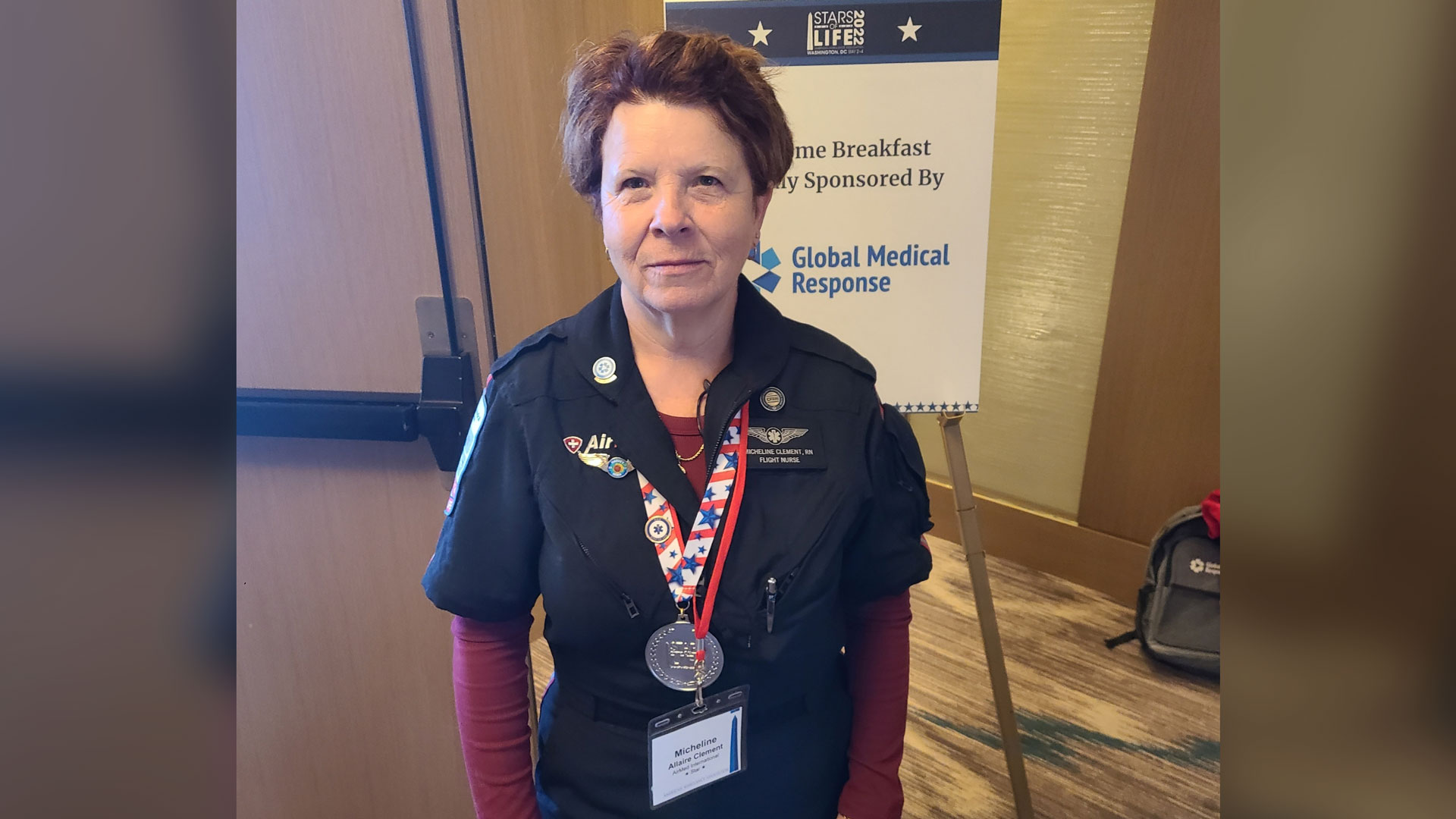 That Day at The Lake
9.12.2022
2022 Star of life Micheline Allaire Clement never thought she'd save a relative's life.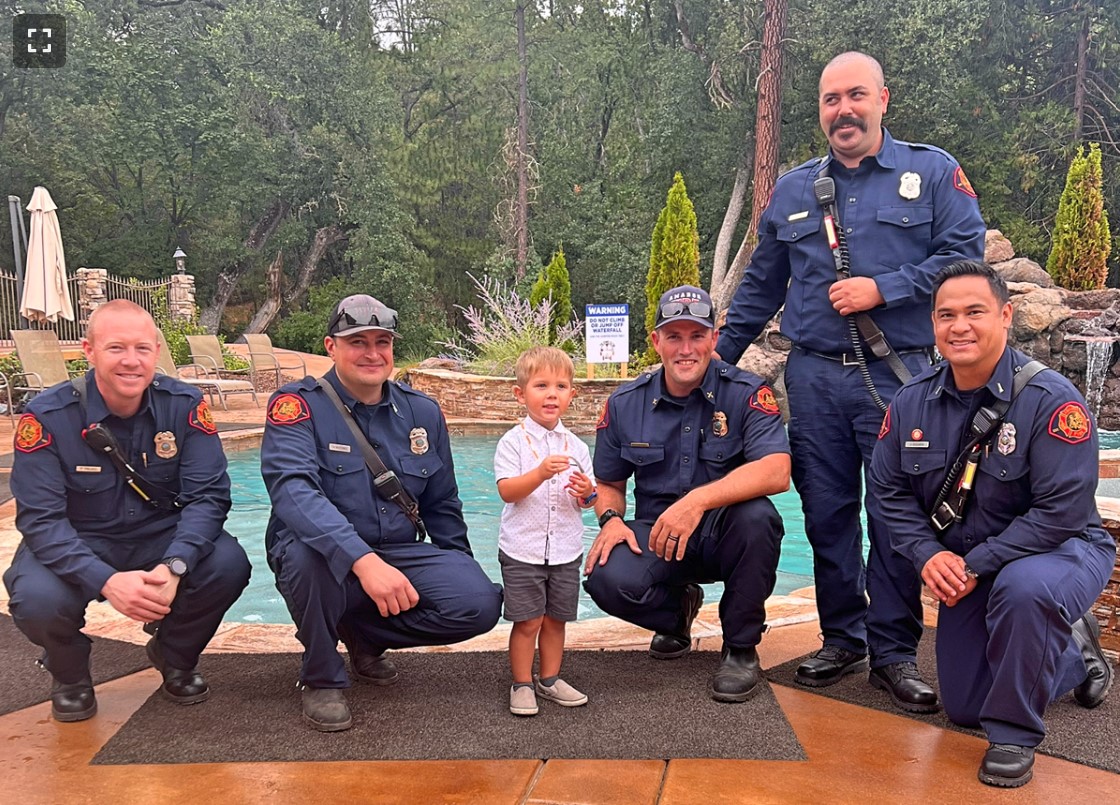 Hometown Heroes: A Boy and His Heroes
9.12.2022
Toddler Mason Pearson of Sutter Creek, California got the chance of a lifetime to meet the REACH/CALSTAR air medical crew and staff who saved his life.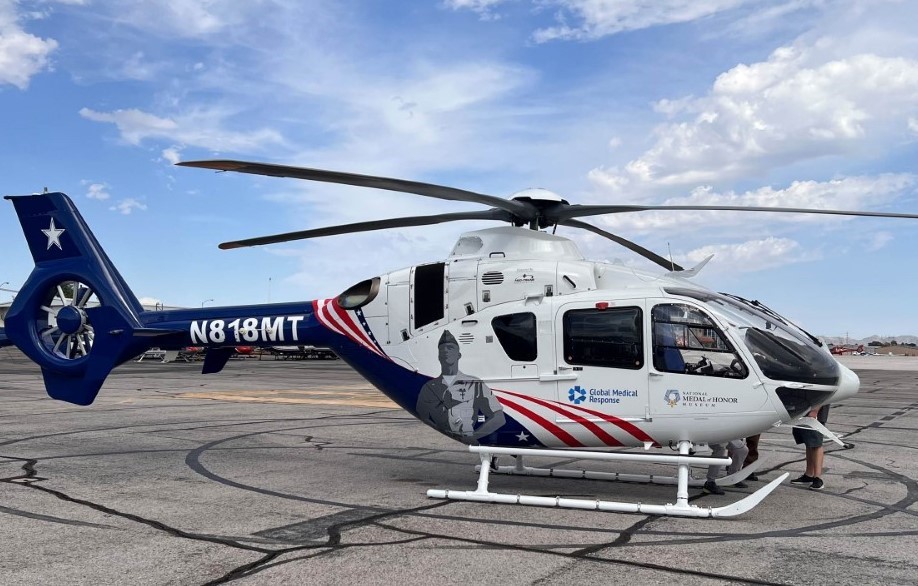 GMR Hosts First Responders and Two Medal of Honor Recipients at Dallas Cowboys First Responder Games
9.9.2022
The September 11 First Responder Game will take place at AT&T Stadium in Arlington, Texas.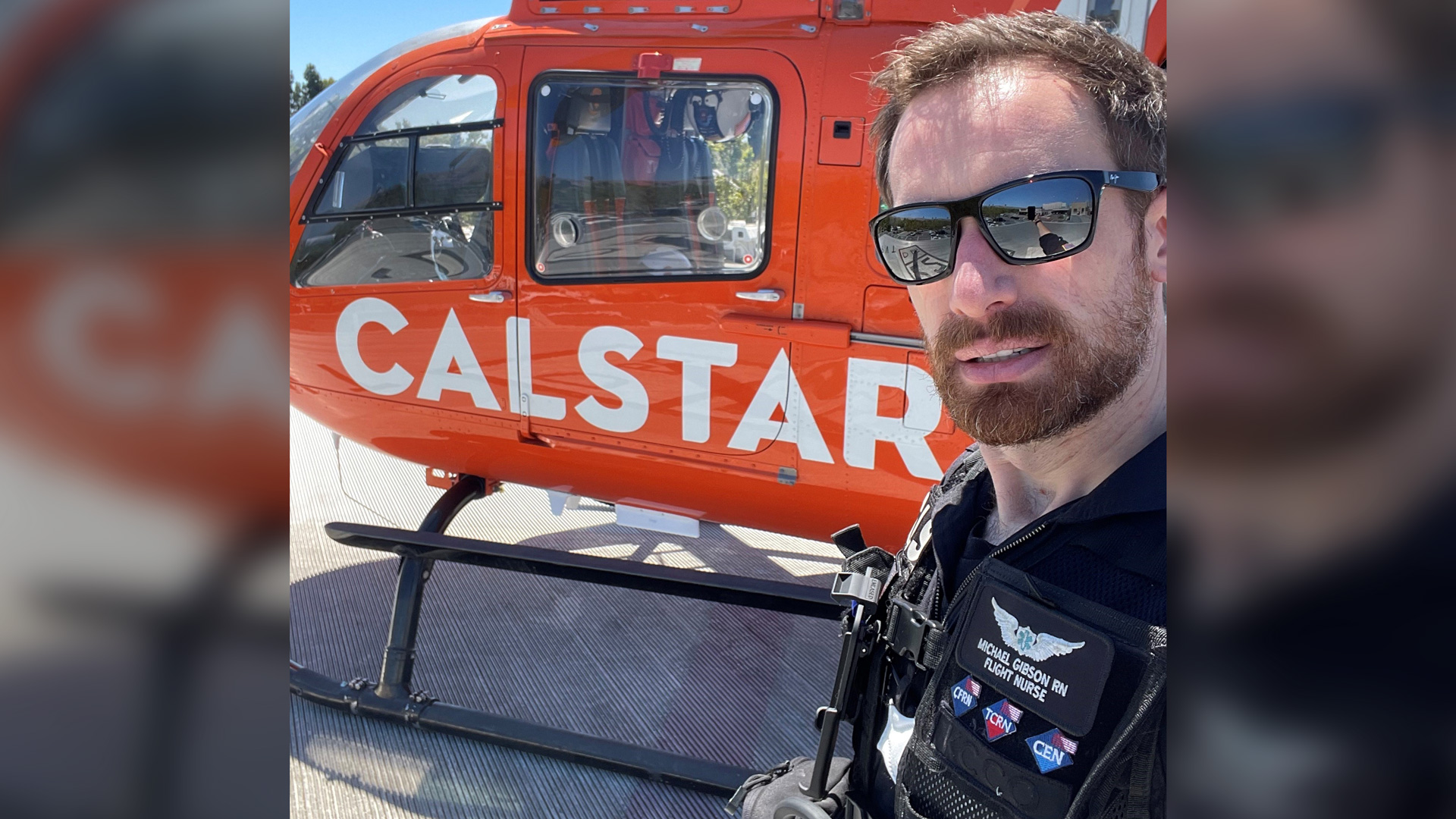 Trailblazer
9.9.2022
With a patent pending, 2022 Star of Life Michael Gibson keeps exploring EMS innovation.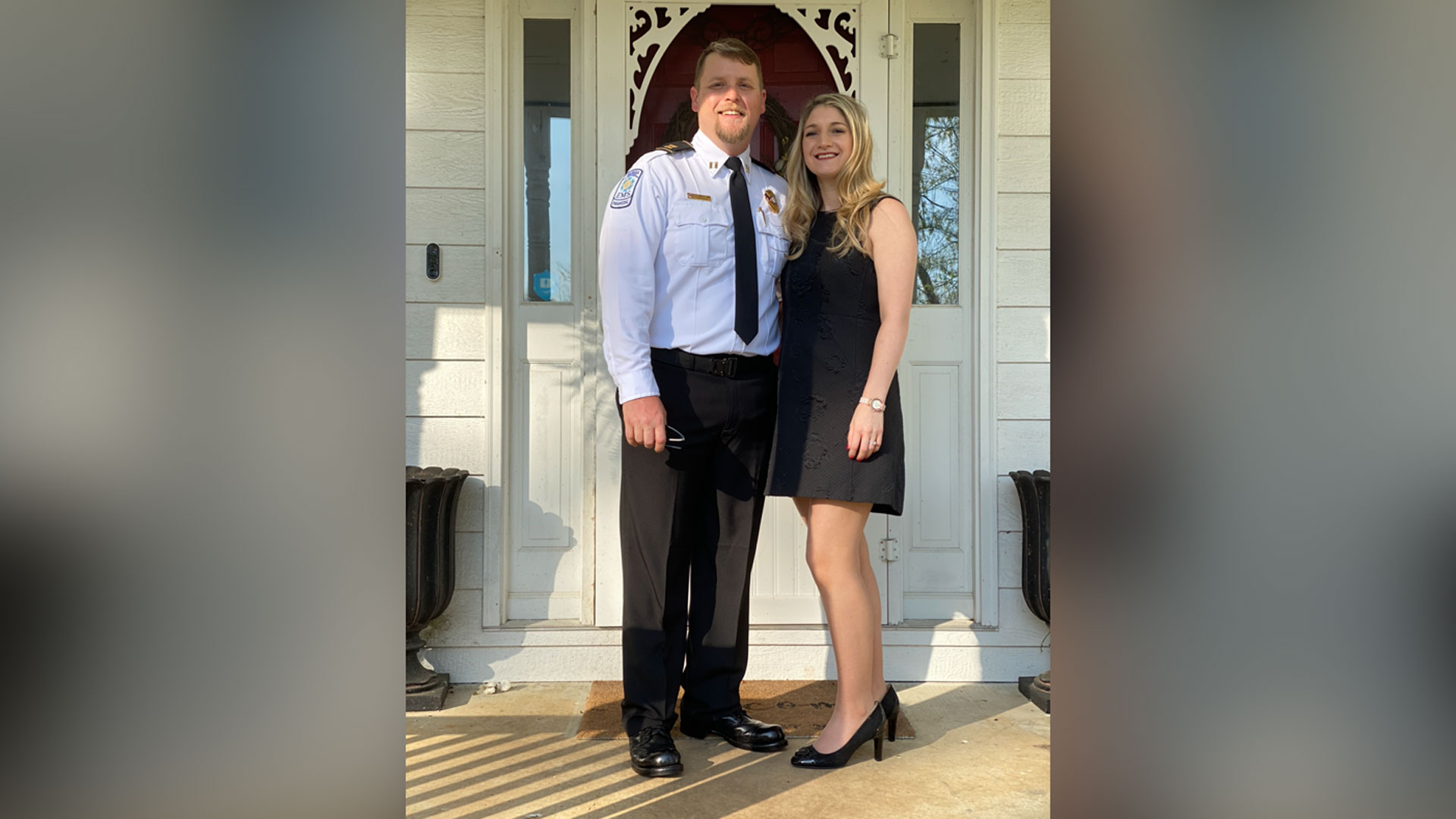 The Right Place at The Right Time
9.9.2022
2022 Star of Life Kyle Brule was on his way home when he saved a patient burning in a car.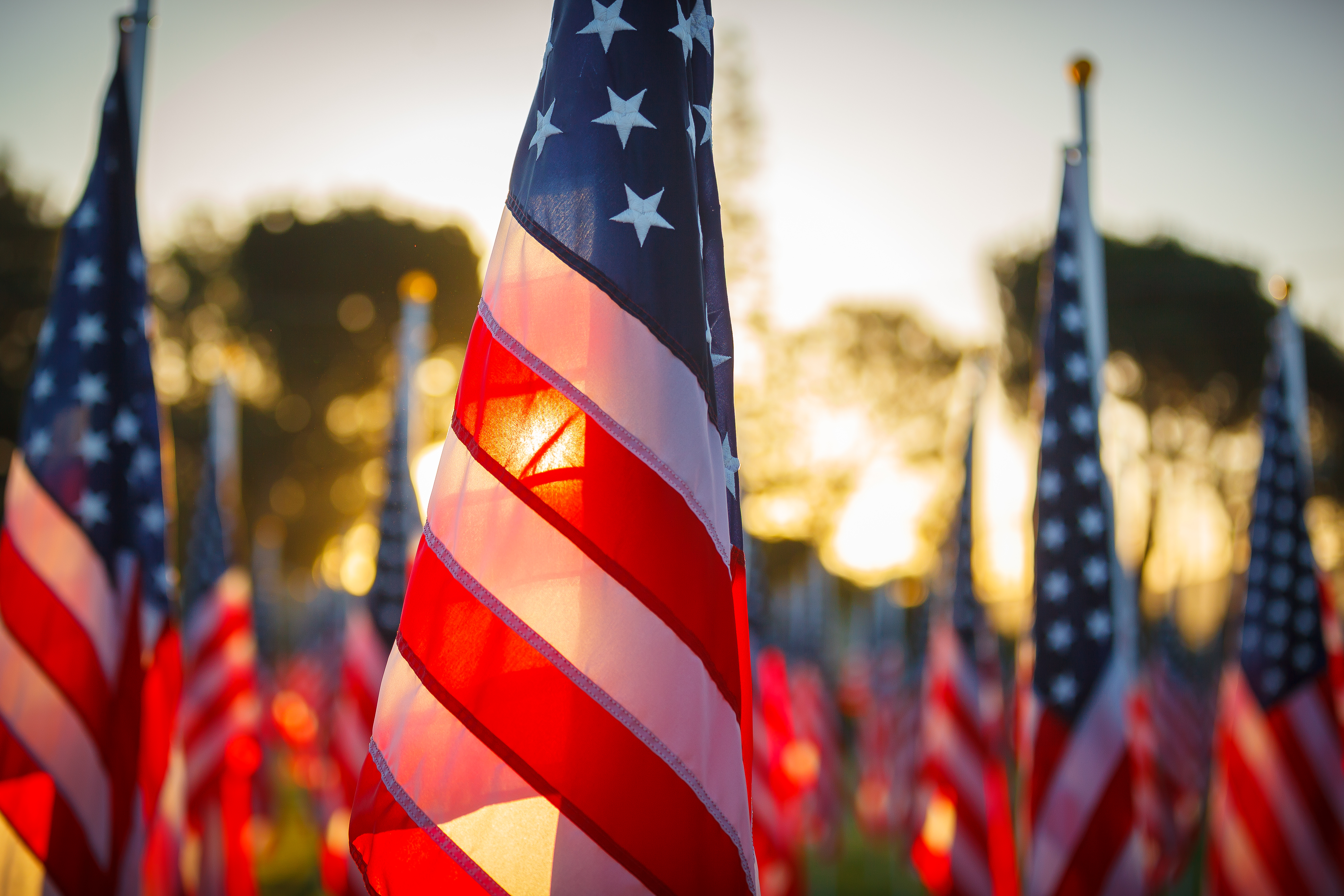 Nation Prepares to Mark 21st Anniversary of 9/11
9.8.2022
Planning is underway for memorial services, volunteer events and other ceremonies to remember the loss and heroism experienced more than two decades ago.
Dekalb County's Nurse Navigation Program Works to Redirect Non-Emergency 911 Calls
9.8.2022
Dispatchers in the Georgia county transfer calls to registered nurses on a line operated out of Texas, if they think the call isn't an actual emergency.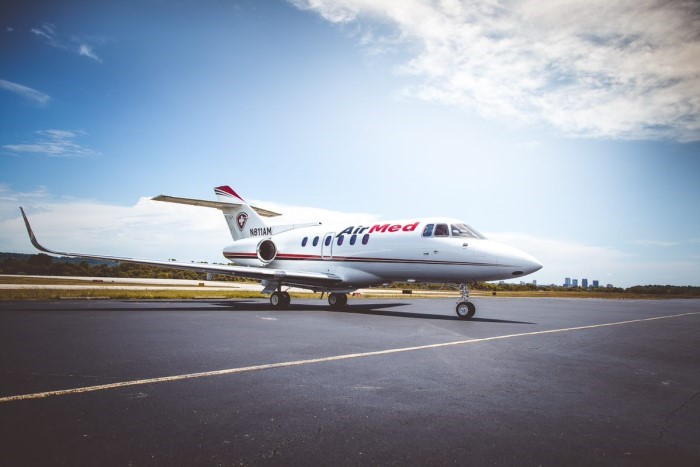 AirMed International Awarded CAMTS Accreditation
9.8.2022
CAMTS accreditation is the highest standard that can be achieved in the air medical industry.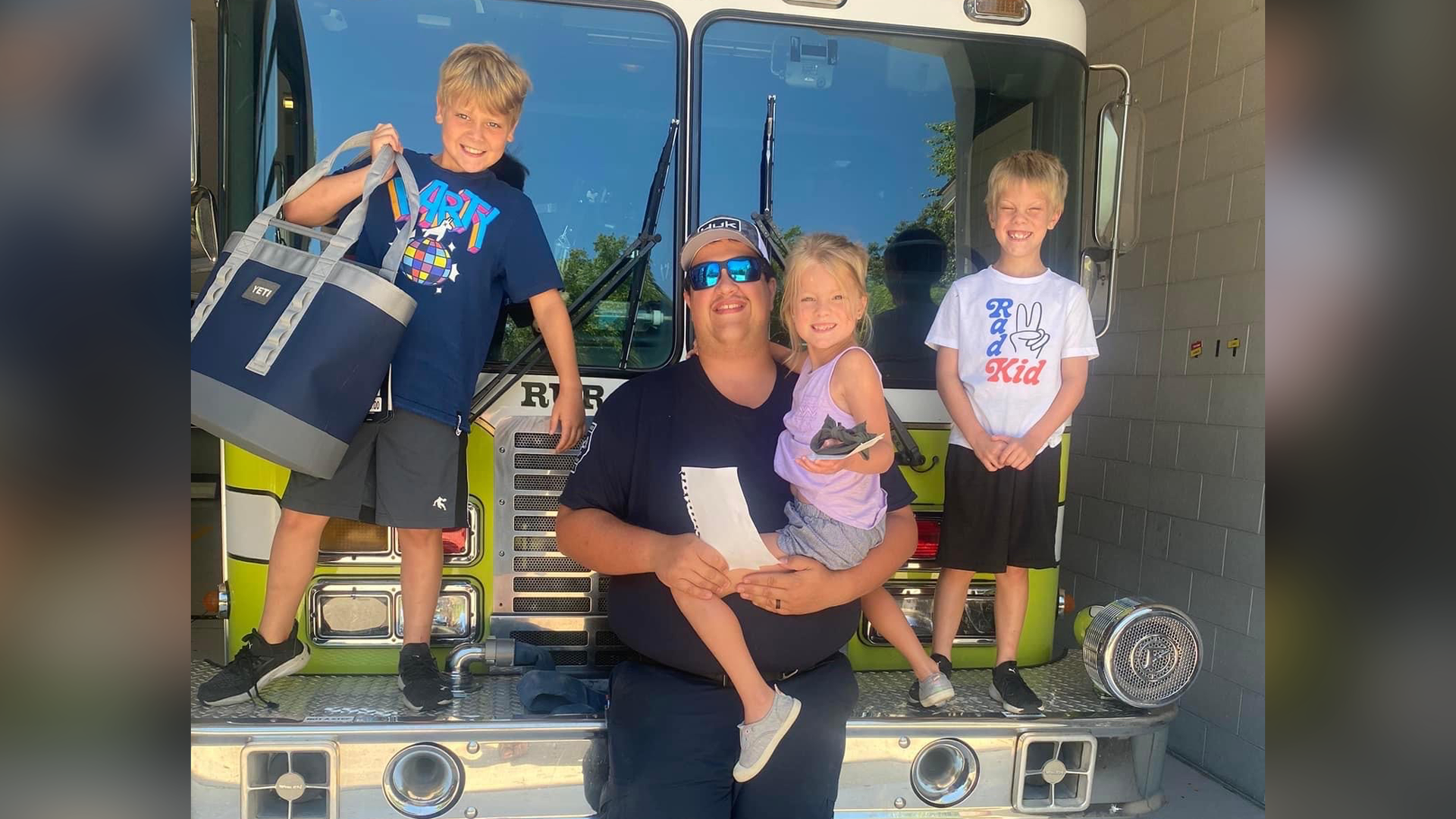 Calm and Composed
9.7.2022
2022 Star of Life Eric Bradshaw says staying focused helped him save a patient's leg.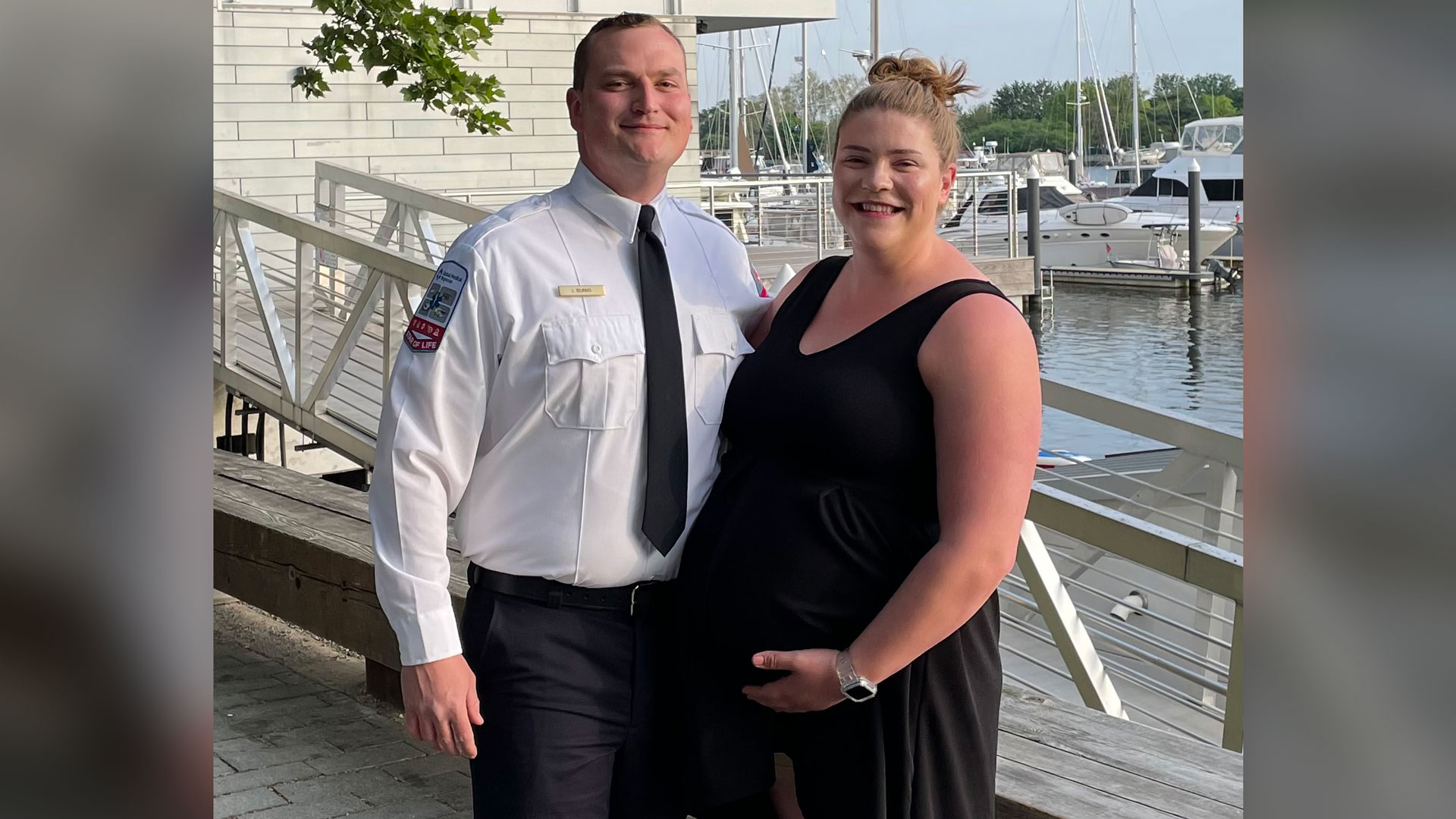 Face-to-Face with Danger
9.7.2022
2022 Star of Life James Burns isn't afraid to confront a crisis if it means saving a life.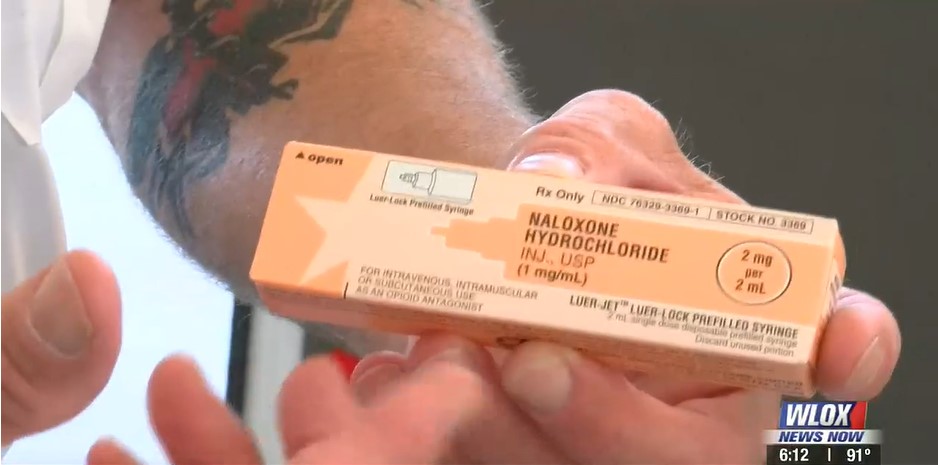 Need for Narcan Increasing as Drug Overdoses Become More Frequent in Mississippi
9.1.2022
AMR Chief Charles Wise says last year, AMR and agencies on the Coast responded to over 882 requests for potential overdoses.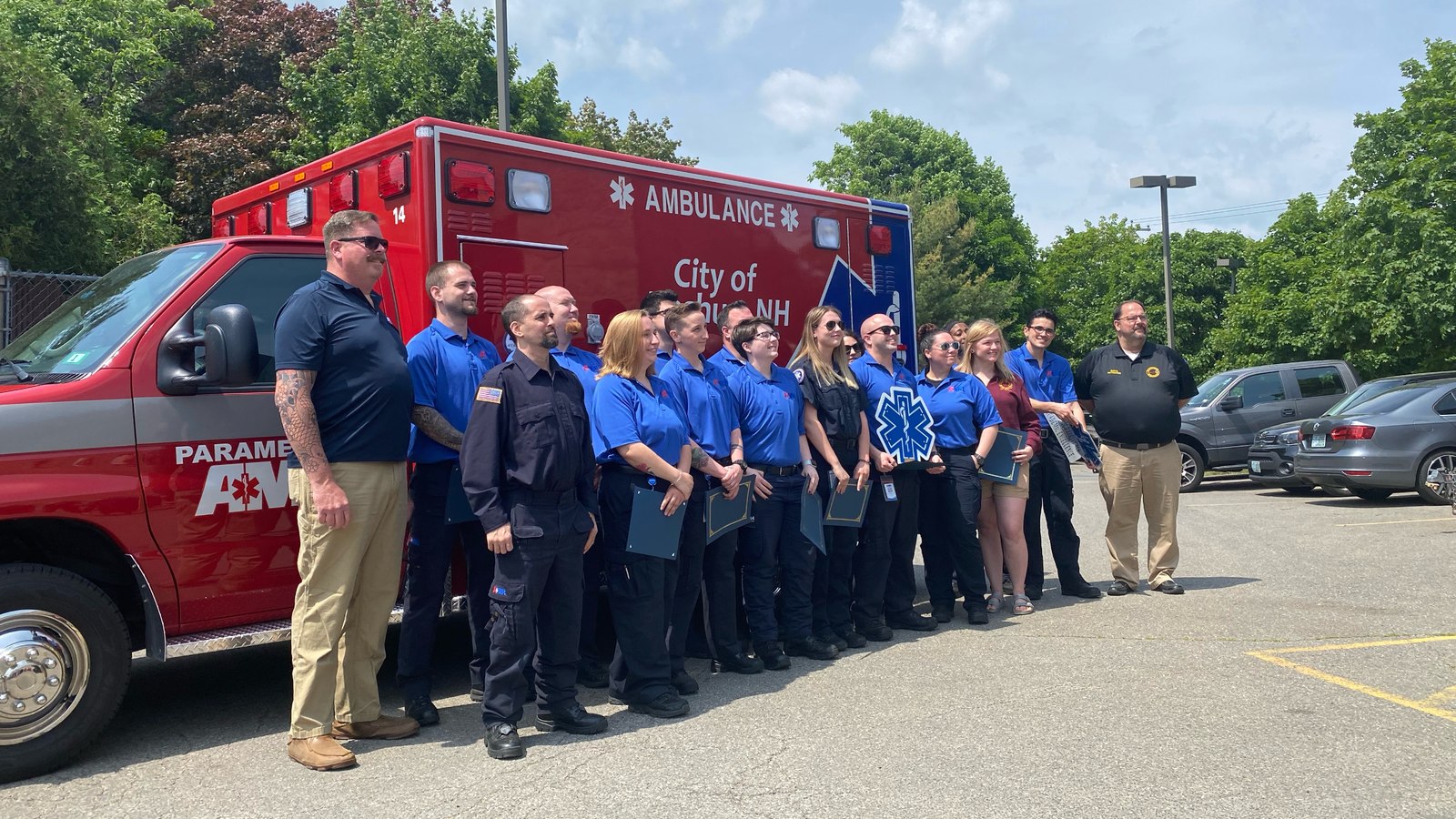 How AMR Increases The EMT Pool
9.1.2022
The Earn While You Learn (EWYL) Program began in 2018 at the Buffalo, New York site of American Medical Response, a Global Medical Response company.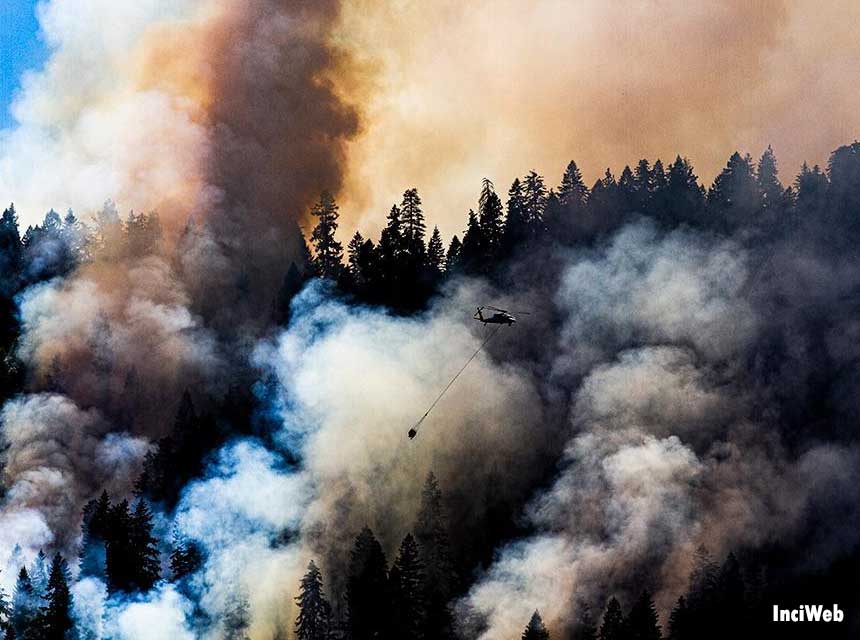 Three Structures Destroyed in Rum Creek Fire in Oregon
8.31.2022
Rural Metro Fire of Josephine County says a residence in the hills above Almeda County Park was also completely ruined by the wildfire.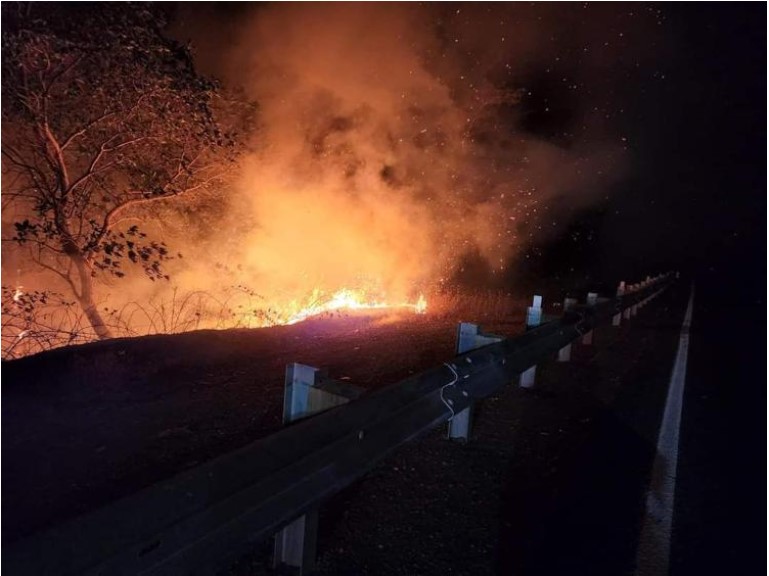 FireWatch: Scenes From a Day and Night at The Rum Creek Fire
8.29.2022
The fire in Josephine County in Oregon has been declared as a statewide emergency by Governor Kate Brown.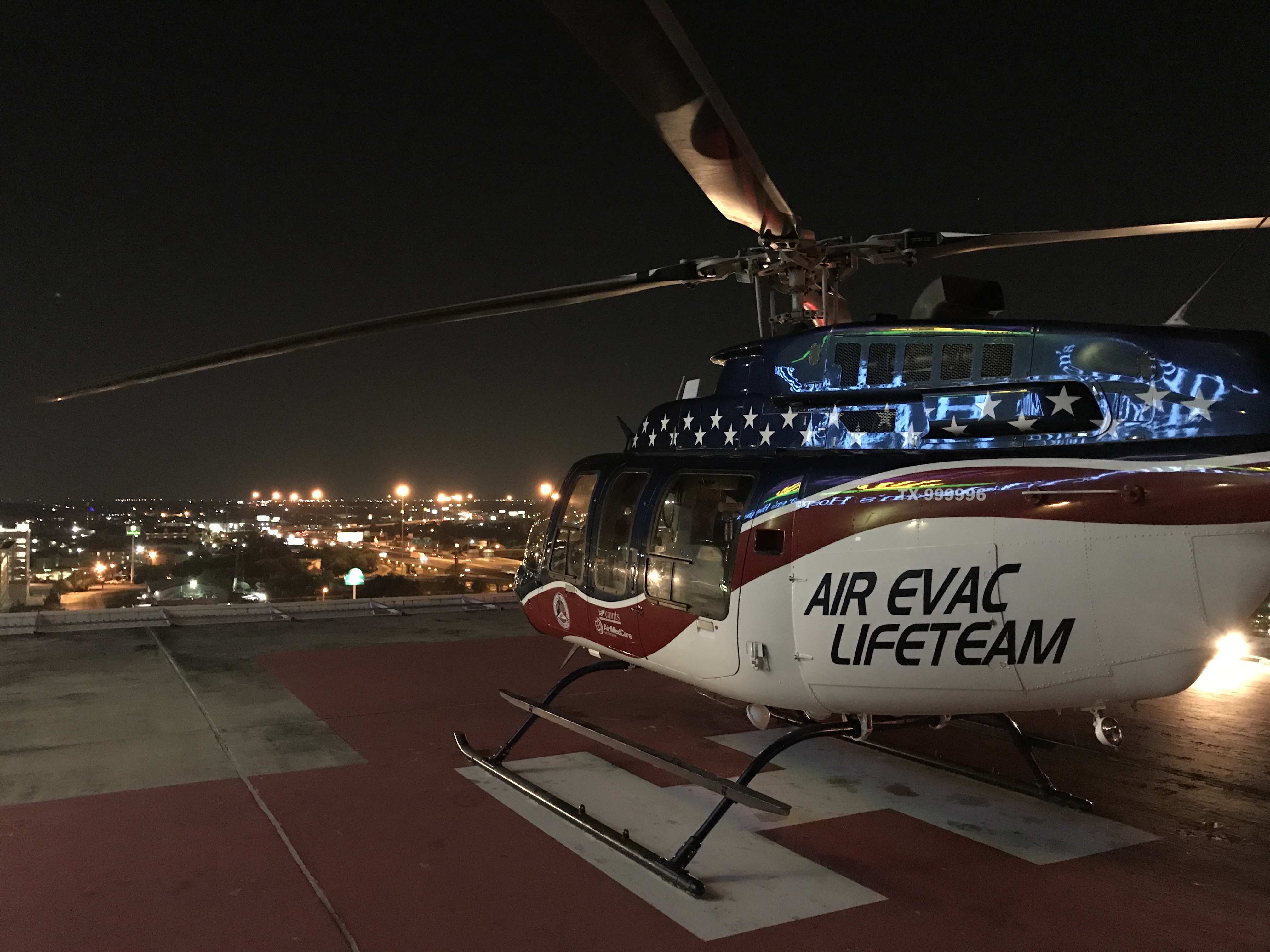 Helicopters Aid EMS, Provide Benefit for Injured
8.29.2022
Air Evac Lifeteam in Breckinridge County in Kentucky provided assistance to a wreck on a highway, in which a passenger needed air medical transport.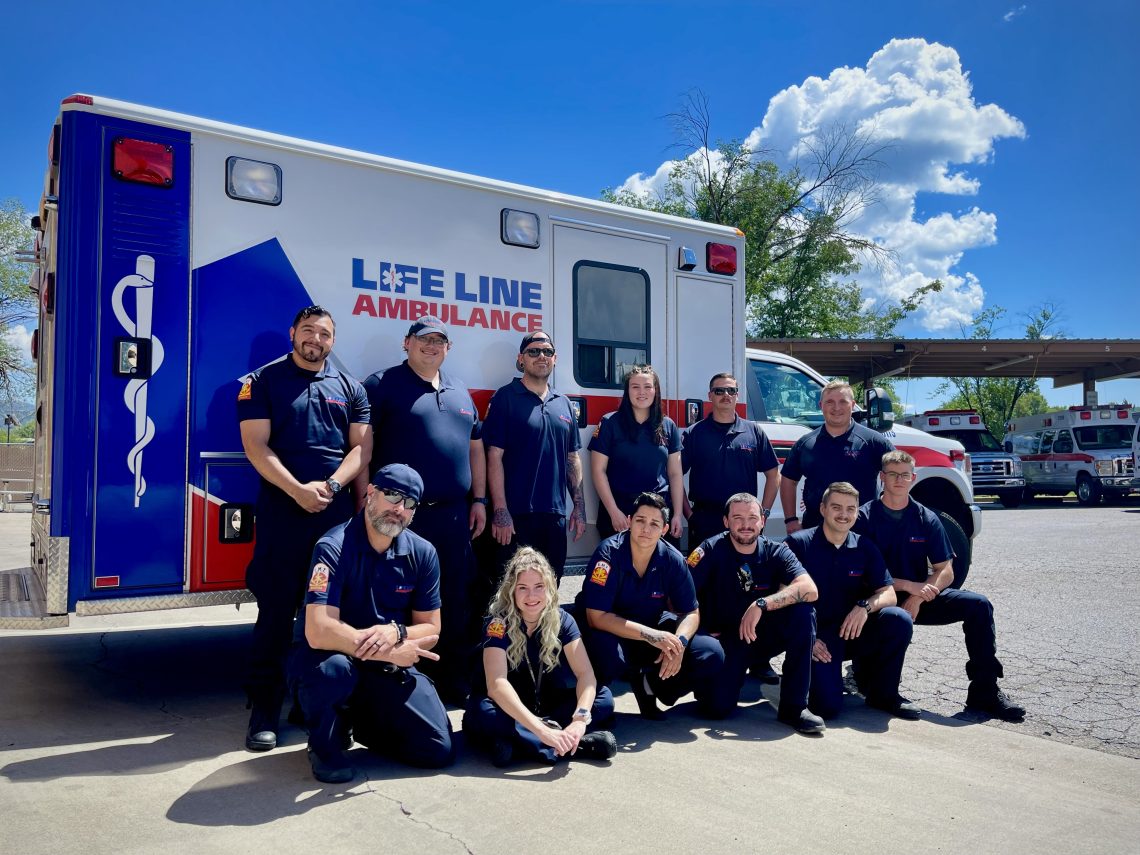 14 Local First Responders Are Headed to Paramedic School as Part of Award-Winning EWYL Program
8.29.2022
The first responders from Life Line Ambulance will eventually serve communities in northern Arizona.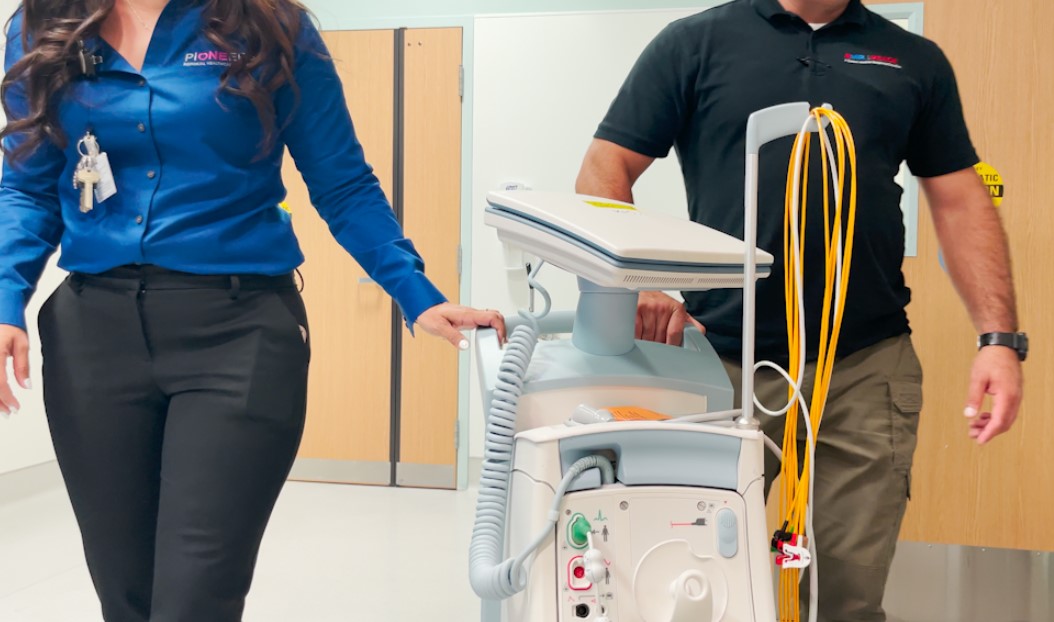 Pioneers Memorial Hospital and Reach Air Effort First Heart Attack-Saving Procedure Using Balloon Pump
8.19.2022
The first-of-its-kind transport happened August 9 from PMHD in Brawley, California.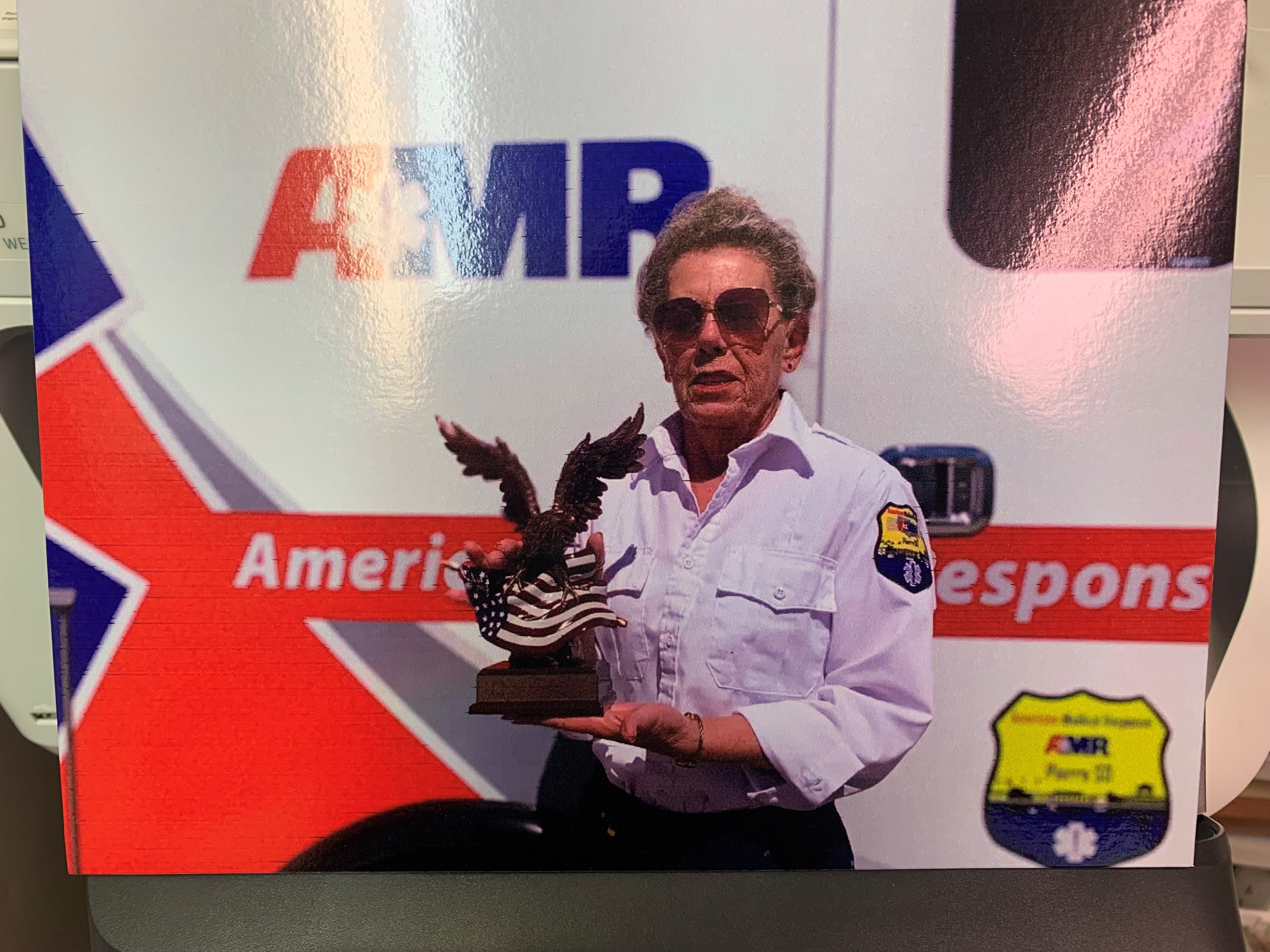 First Responders Gathering to Honor Kandace Kritz's Life, Service
8.18.2022
Kritz, often referred to as an invisible guardian over her central South Dakota community, passed away Aug. 11 due to COVID-19 complications.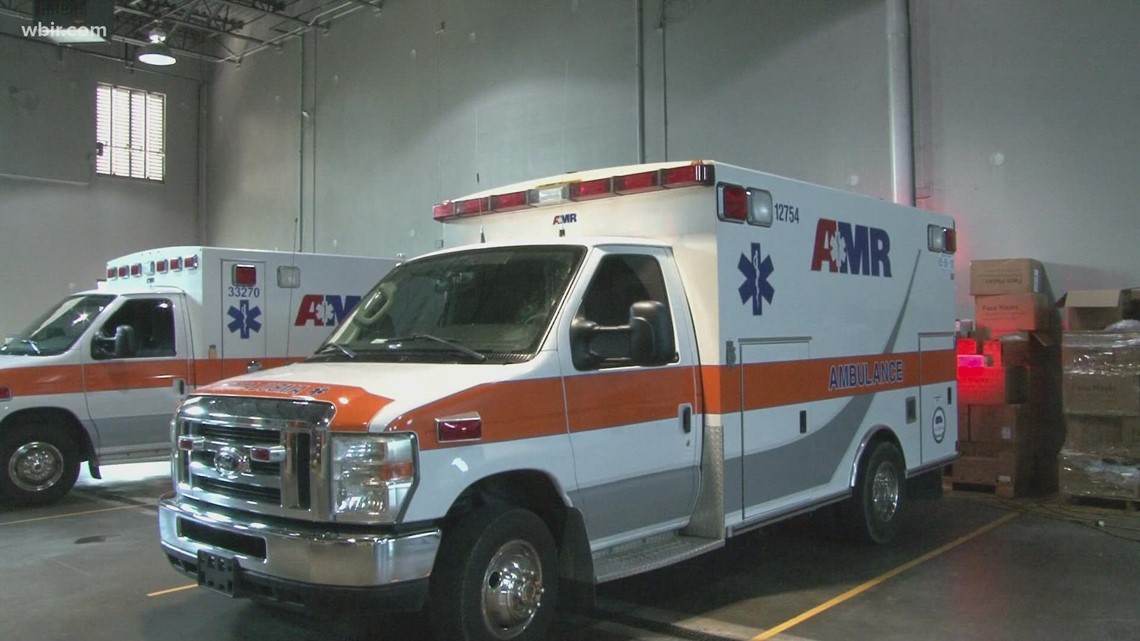 EMS Facing Staffing Shortages in Knox County; Non-Emergency Calls Add to Problem With Delays
8.16.2022
First responders in Knox County, Tennessee are struggling to deal with the volume of 911 calls with current staffing.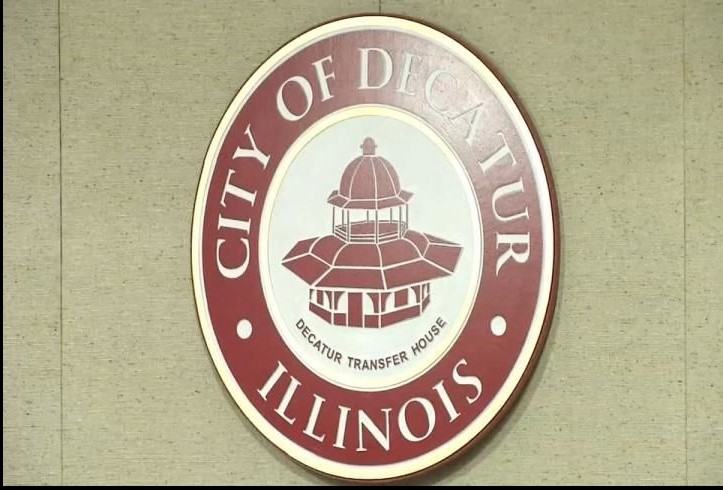 Decatur Picks New Ambulance Service
8.16.2022
Abbott EMS will provide the city with six Advanced Life Support (ALS) units and two Quick Response Vehicles (QRV) units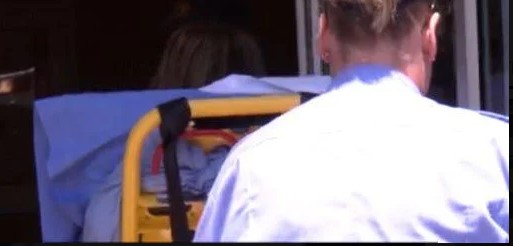 Decatur, Macon County Announce New Ambulance Service
8.15.2022
Abbott EMS/GMR was chosen, in part, due to its national recognition and level of experience.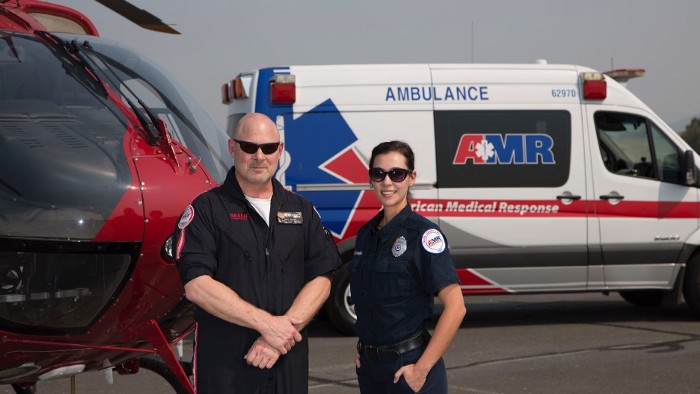 A Time For Heroes: The Global Medical Response Story
8.15.2022
Julian Aldridge, founder of Enact, shares GMR's "Challenger" story on how it is revolutionizing the delivery of healthcare to America.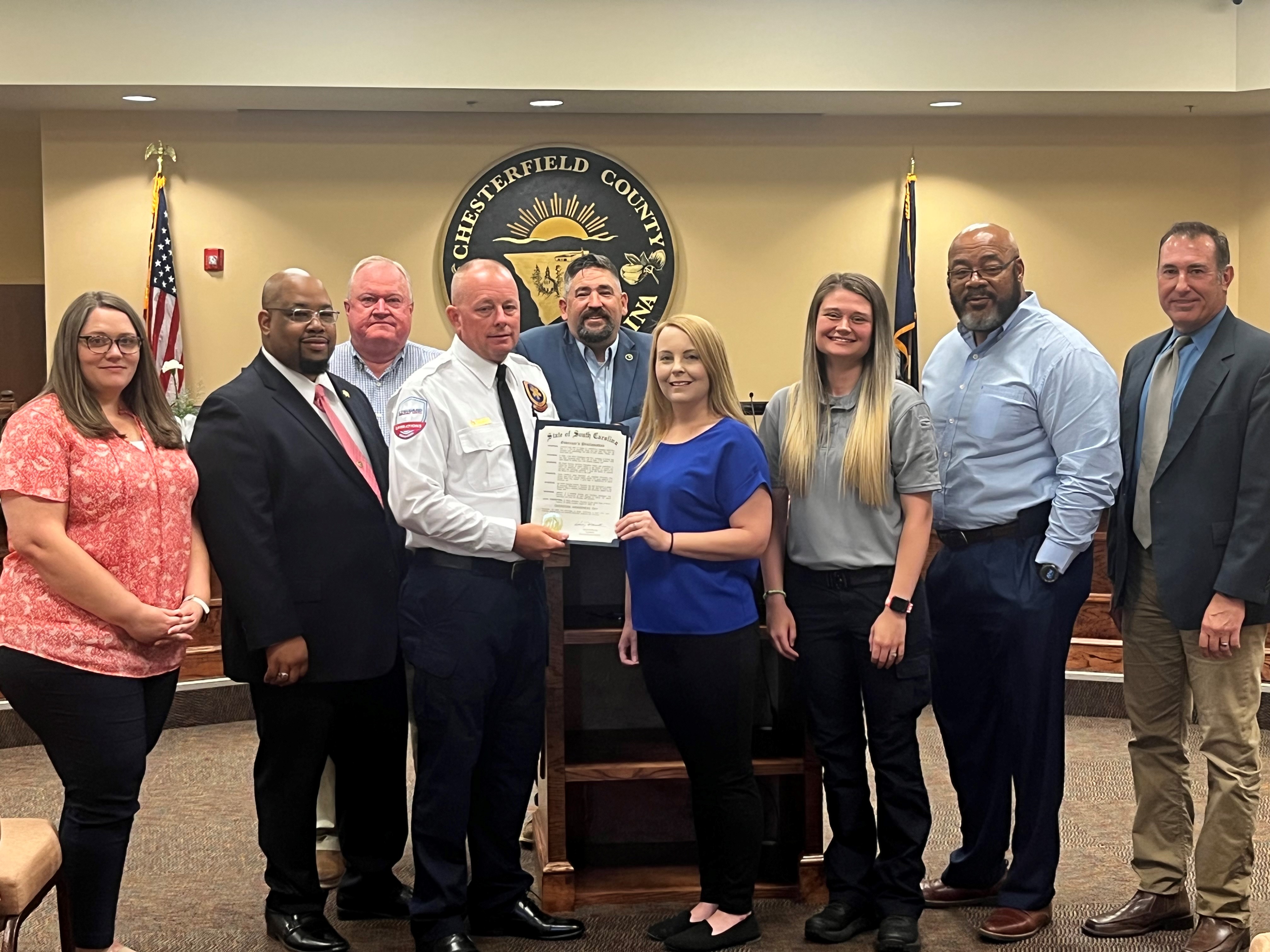 Lifeguard EMS Observes South Carolina Overdose Awareness Day, Receives Proclamation from Governor
8.11.2022
Governor Henry McMaster's proclamation of Aug. 31 as statewide overdose awareness day aims to recognize and stop overdose deaths.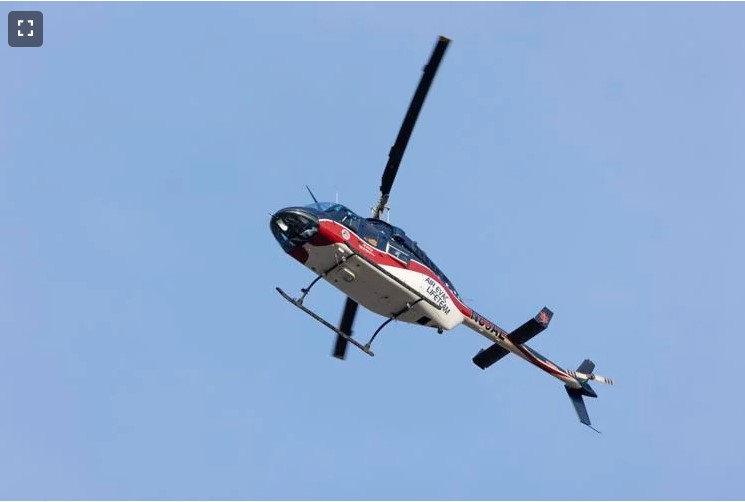 Air Evac's No Cost Services to Logan County's Residents Continue
8.10.2022
The Logan County Commission in West Virginia reapproved its yearly municipal site plan agreement with the AirMedCare Network, which provides the AEL service.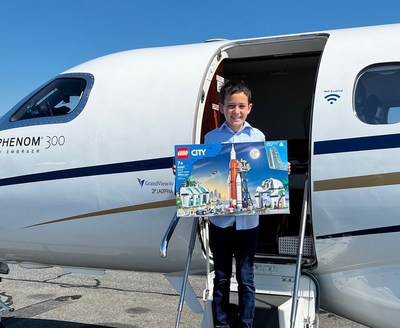 GrandView Aviation Partners with Corporate Angel Network to Provide Free Flights to Cancer Patients; Flies First Patient
8.9.2022
As GrandView's fleet grows, opportunities to provide free flights to cancer patients will accelerate.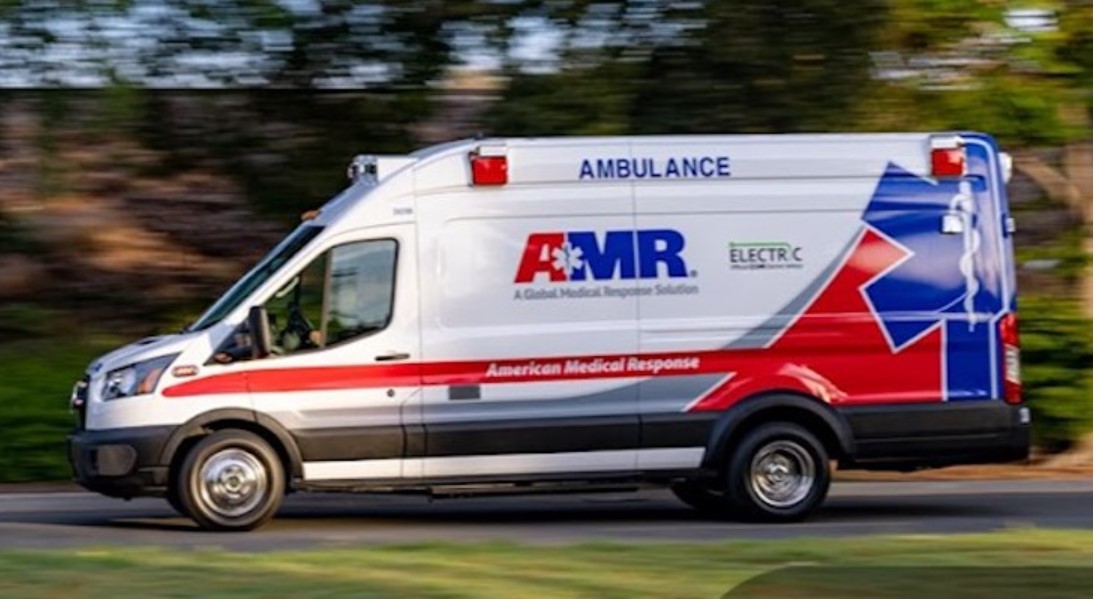 AMR Reveals Electric Ambulance at Old Spanish Days
8.9.2022
AMR Santa Barbara County in California now has one of only five state-of-the-art electric ambulances in the country.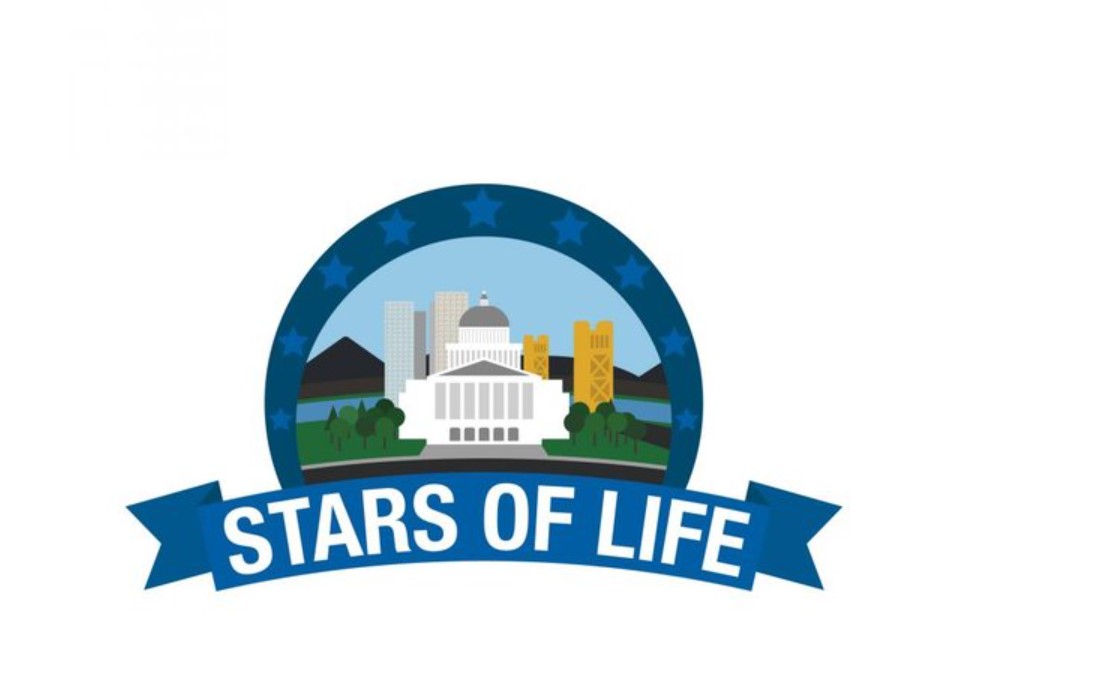 67 EMS Professionals to Be Honored as Stars of Life for Life-Saving Efforts at State Capitol
8.8.2022
The EMS professionals from across California will be honored in Sacramento on August 10, 2022.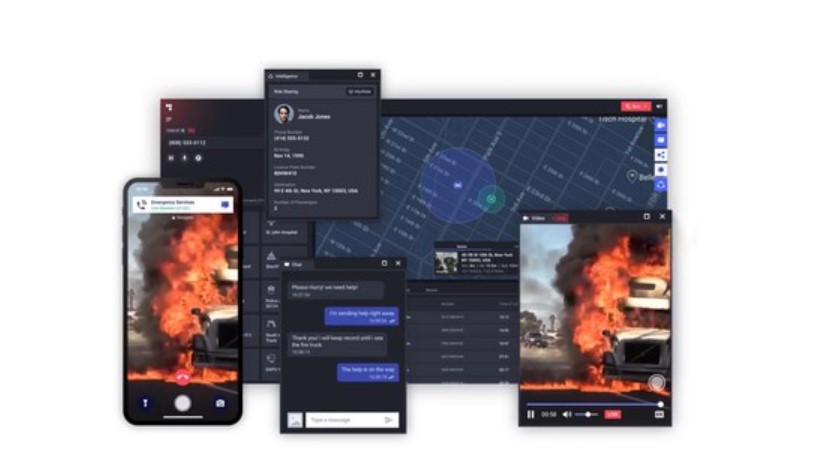 GMR Forms Partnership with Carbyne to Deploy APEX Cloud Native Contact Centers Starting with Five Sites Across U.S
8.8.2022
The 911 technology will enable communications centers to receive and share live videos, images, and locations from callers.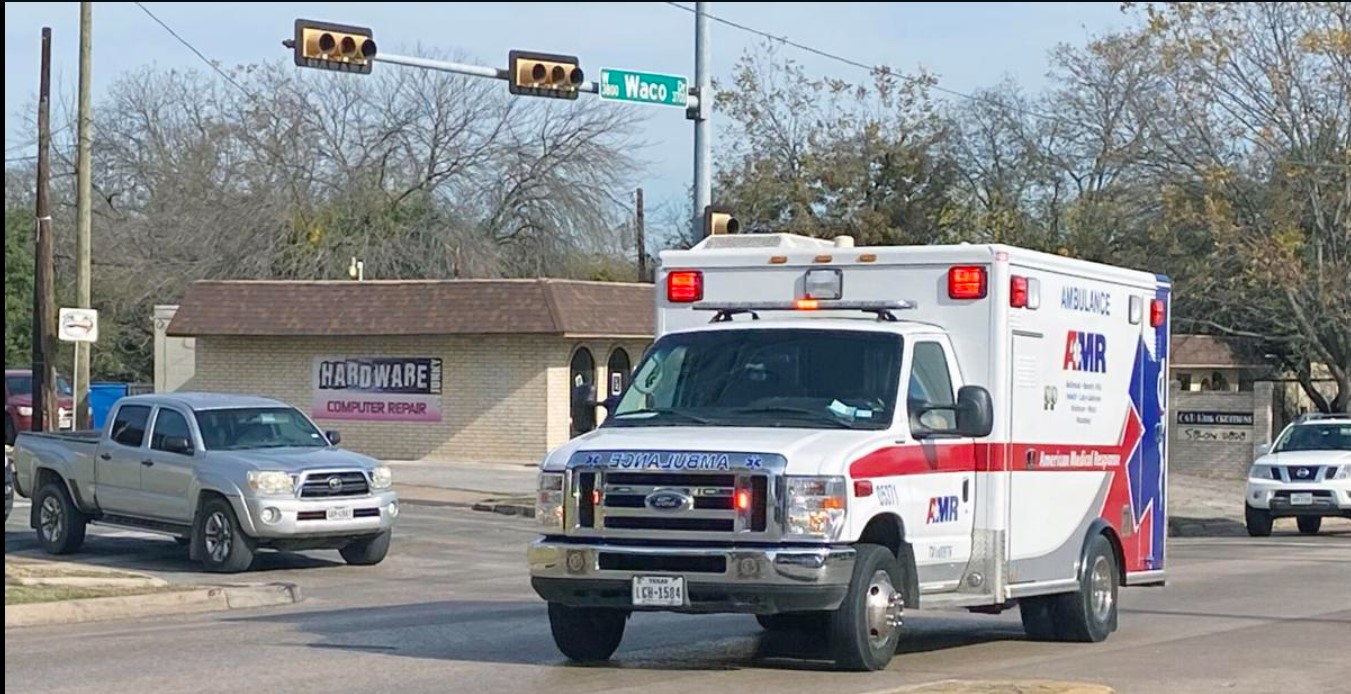 After Rocky Start, Waco-Area Officials Praise AMR with Contract Talks Gearing Up
8.8.2022
Negotiations are getting started for American Medical Response to extend its contract with McLennan County and seven area cities in Texas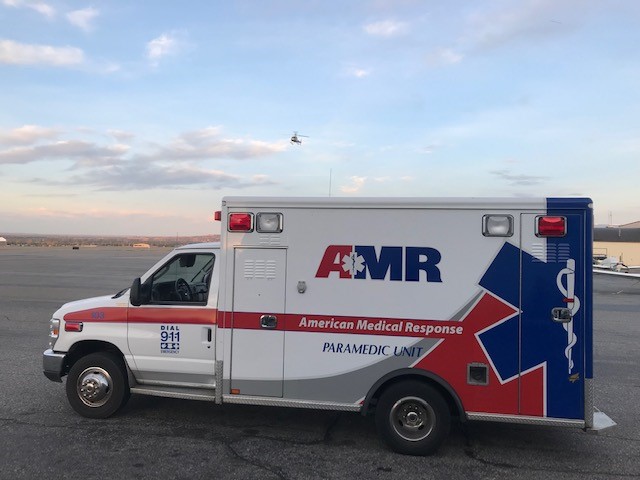 AMR Offers Safety, Back to School Tips to Yellowstone County Parents
8.8.2022
American Medical Response in Billings, Montana recommends these tips for children when going on and off a school bus.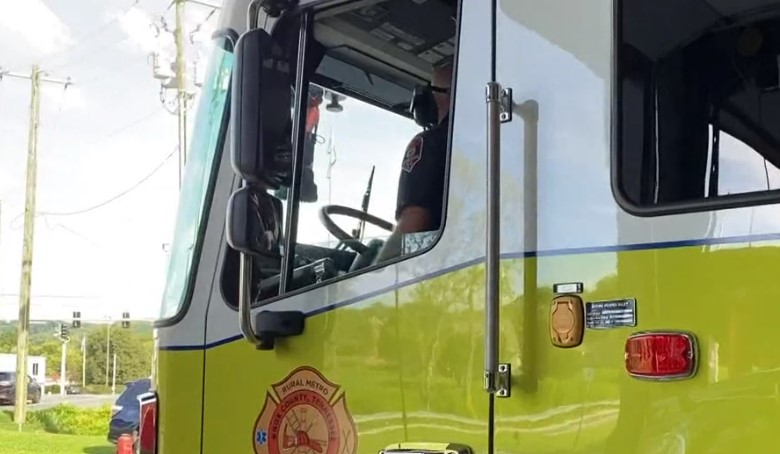 Serving Beyond the Flames
8.5.2022
The Knox County Rural Metro Fire Department in Tennessee has members with extra training and credentials to help in unique or unusual operations.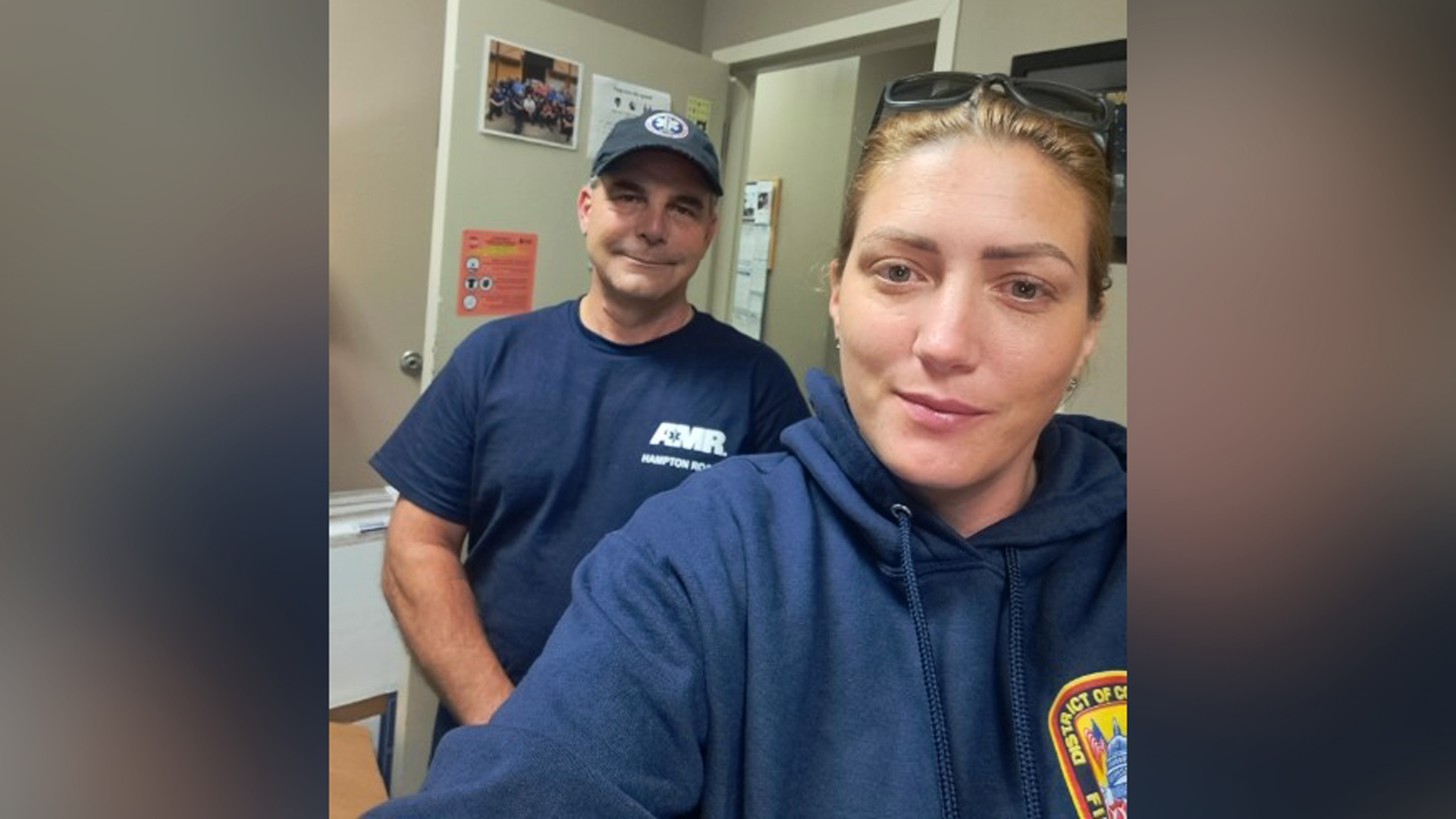 Just in Time
8.5.2022
In a matter of seconds, two Virginia EMTs stop an attempted suicide in progress.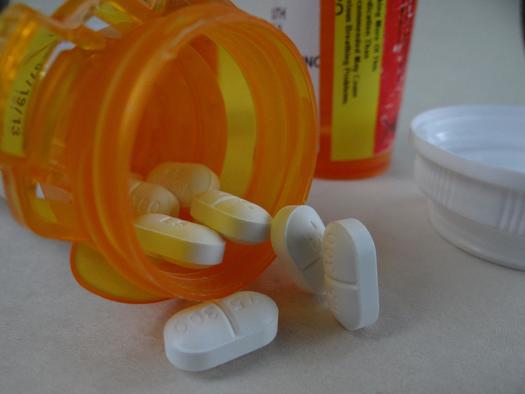 New Hampshire's Largest Cities On Track to Have Most Deadly Opioid Overdoses in Years
8.4.2022
Manchester had 37 suspected opioid deaths while Nashua had 29. AMR said at this rate, both cities will see their highest number of opioid-related overdoses in five years.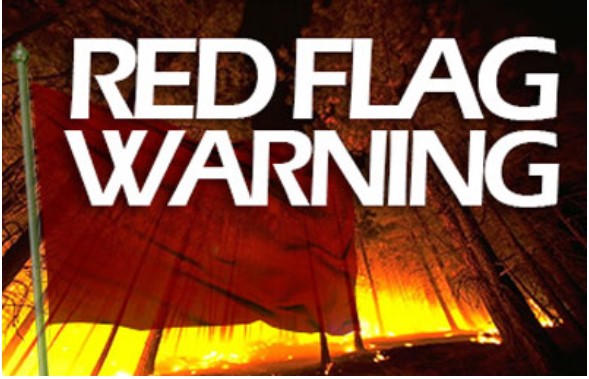 National Weather Service Posts Red Flag Warning for SW Oregon and NW California
8.1.2022
The warning, which runs from noon Monday until 11 o'clock tonight, is the result of heat, instability and increasing moisture with multiple low pressure impulses.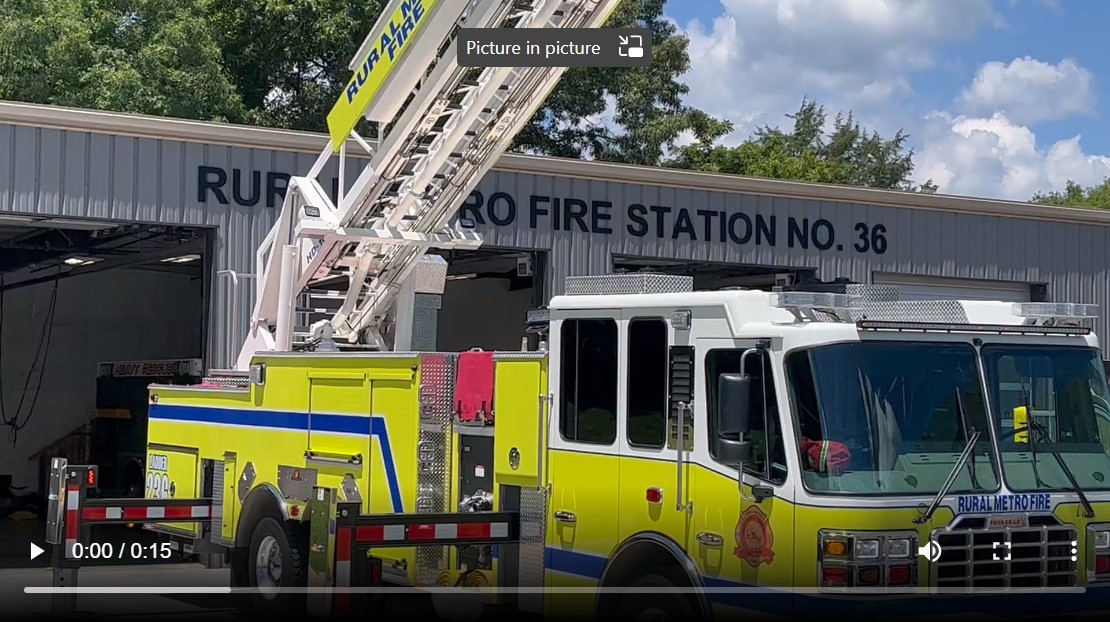 'A Fire Station on Wheels' Rural Metro Shows Off New Aerial Truck
7.29.2022
Rural Metro Fire in Knox County in Tennessee gives an inside look at its newest and biggest addition.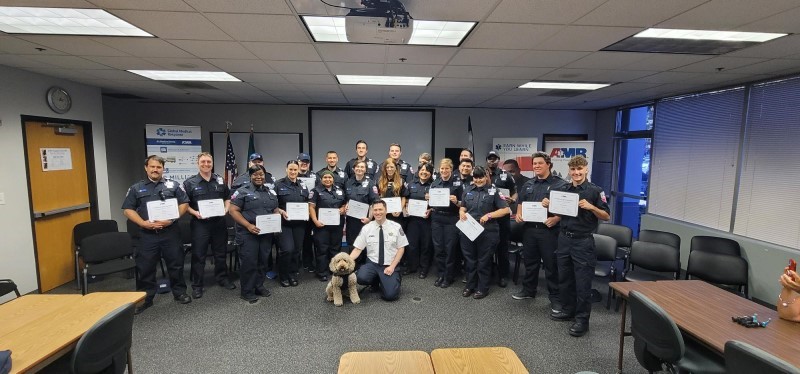 AMR Seattle Welcomes 21 New EMTs
7.28.2022
The new first responders are graduates of AMR's Earn While You Learn (EWYL) program.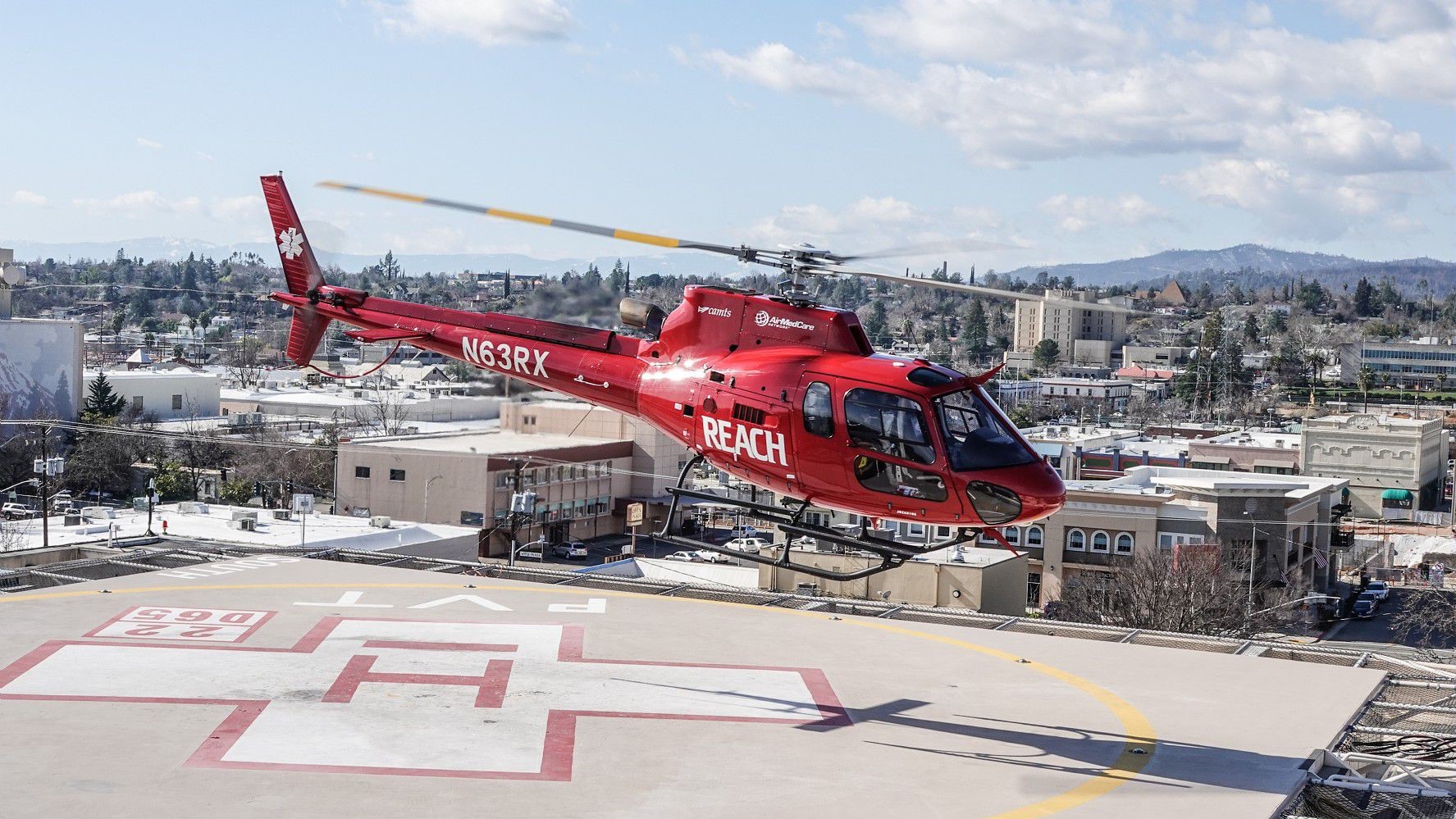 REACH Air Medical Services Base Now Operating in Colusa County
7.28.2022
Located in Williams along Interstate 5, the new base in California will provide service to Colusa County and the surrounding regions.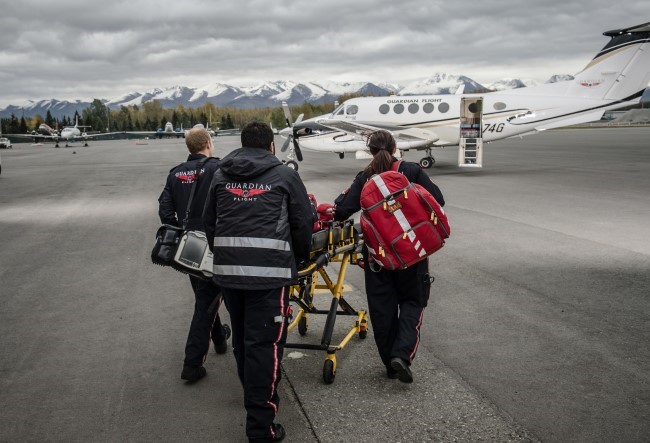 Guardian Flight Awarded CAMTS Accreditation in Alaska
7.27.2022
The Commission on Accreditation of Medical Transport Systems (CAMTS) accreditation is the highest standard that can be achieved in the air medical industry.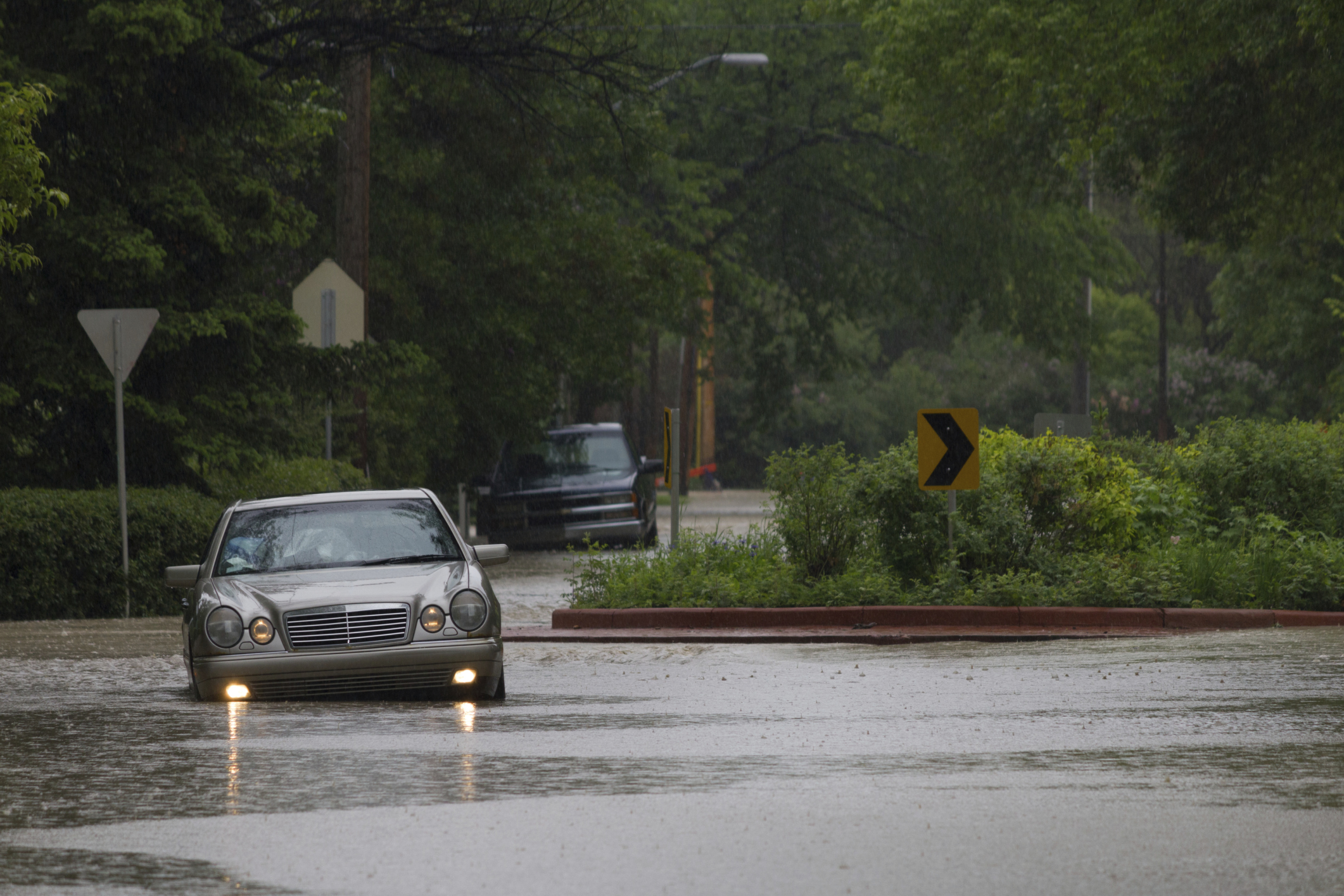 AMR Advises That You Turn Around, Don't Drown
7.26.2022
Each year more deaths occur due to flooding than from any other severe weather hazard. Here are some tips on how to stay safe in times of heavy rainfall.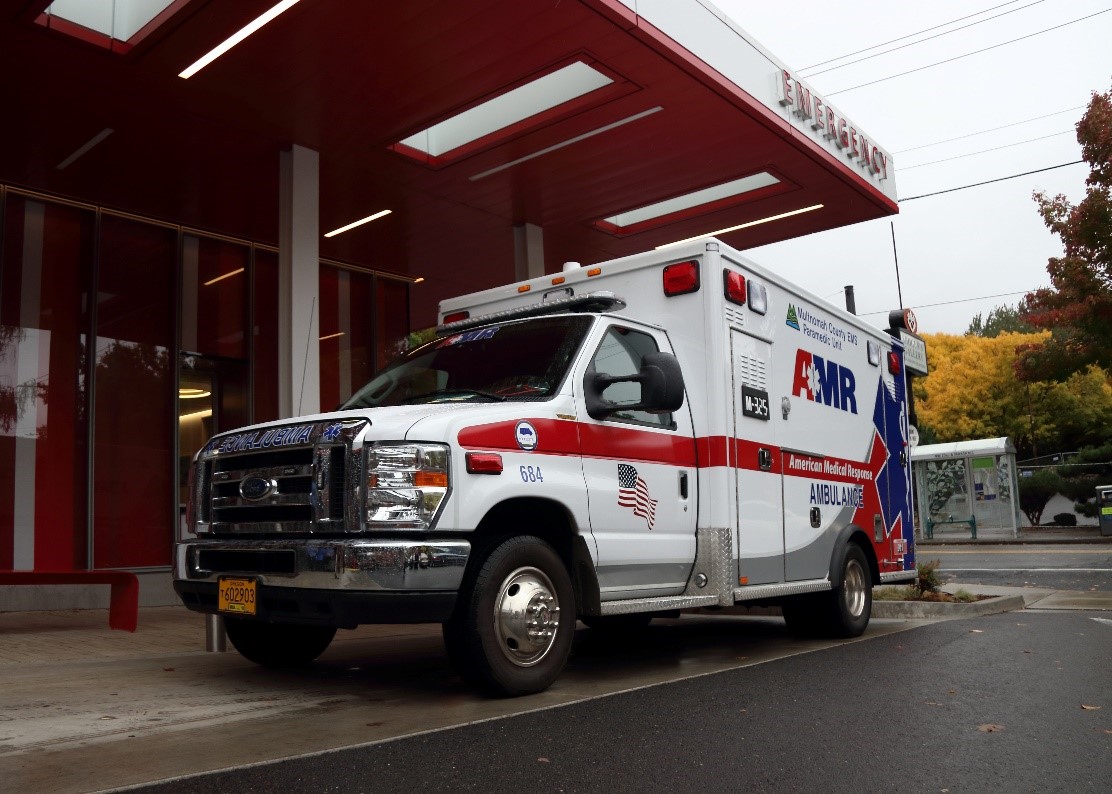 With Excessive Heat Forecast, AMR Says Hydration is a Must
7.26.2022
AMR Multnomah County in Oregon offers these summer safety tips for staying hydrated.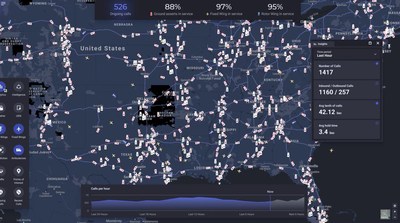 Carbyne and GMR Launch Bridge Desk Phase 1, Enabling Mission-Critical Organizations to Orchestrate Real-Time Solutions
7.20.2022
Bridge Desk is the ultimate distributed asset management solution that allows decision makers to orchestrate thousands of field assets with confidence.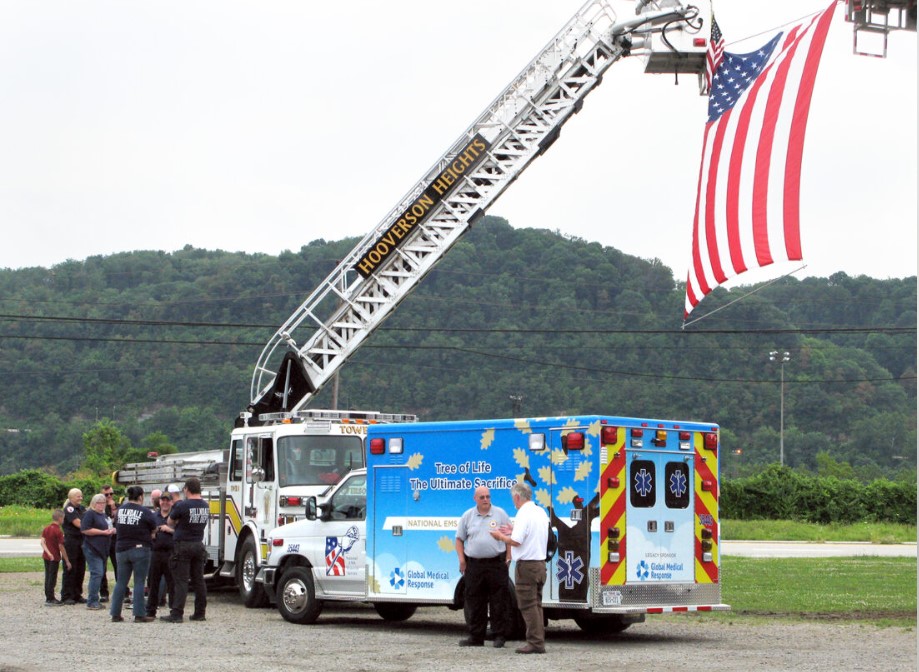 Lives Lost While Aiding Others Remembered in Follansbee
7.19.2022
Various departments in the West Virginian city greeted the Moving Honors Memorial on its multi-state journey to Arlington, Virginia.
Kentucky FD Working to Reduce Non-Emergency Medical Calls
7.18.2022
Owensboro Fire Chief James Howard said, "our call volume has gone up and up," and responding to non-emergency calls wears down crewmembers.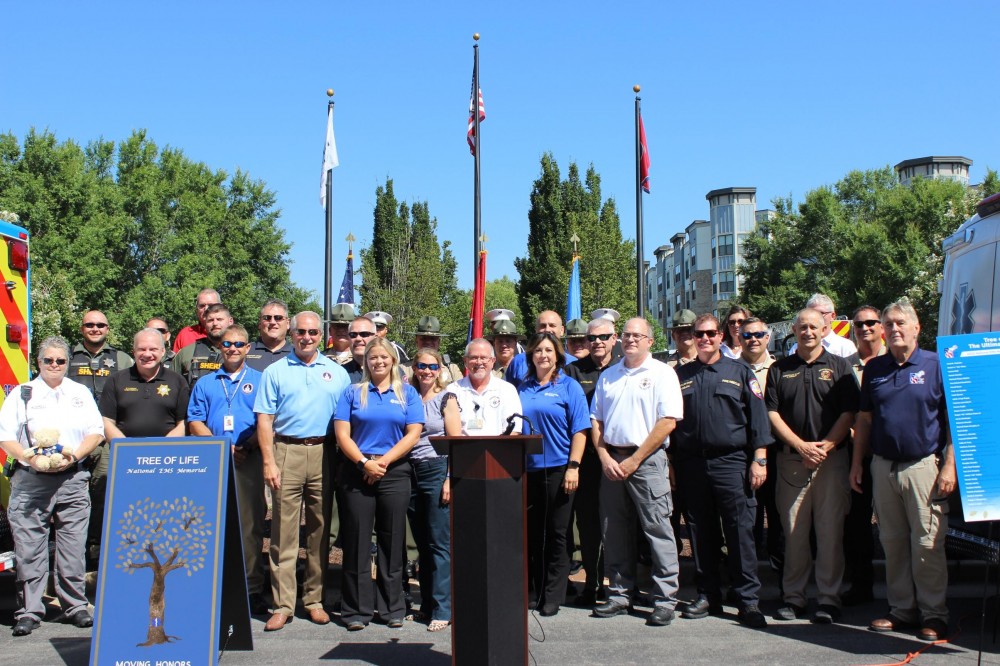 Rutherford County Emergency Medical Services Honored Paramedics Who Died in Line of Duty
7.18.2022
Emergency responders in Rutherford County recognized the National EMS Memorial when it stopped in Murfreesboro, Tennessee..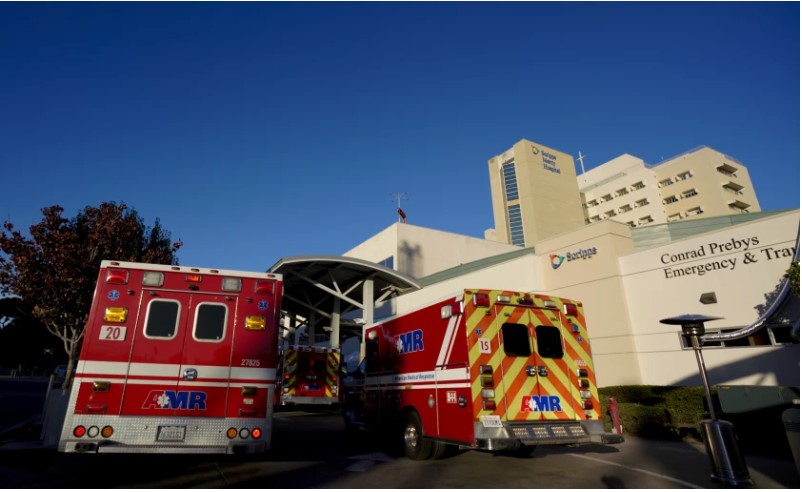 El Cajon Advances First-In-The-Region Program to Divert Less Serious 911 Calls to Nurses
7.18.2022
The city in San Diego County, California has set aside hundreds of thousands of dollars to reduce unnecessary ER trips.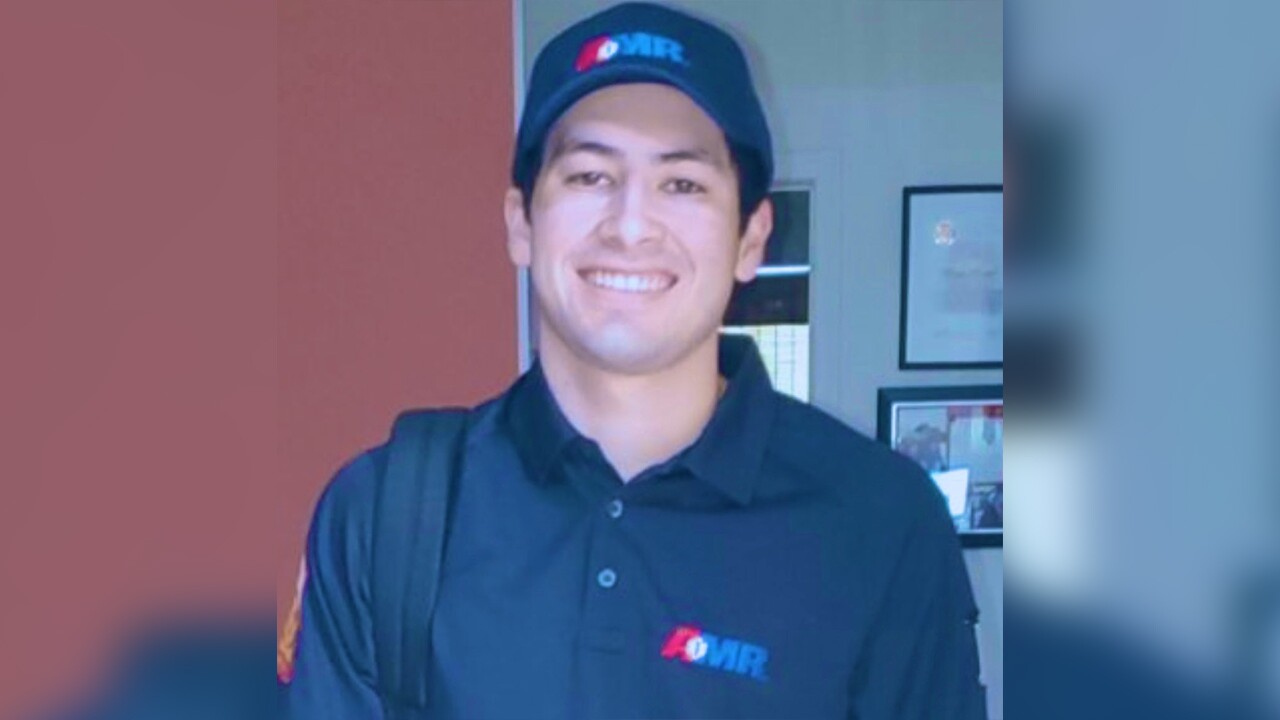 Fallen EMT Honored
7.18.2022
Jacob Dindinger was shot in July 2021 while responding to a call in Tucson, Arizona. He later died from his injuries.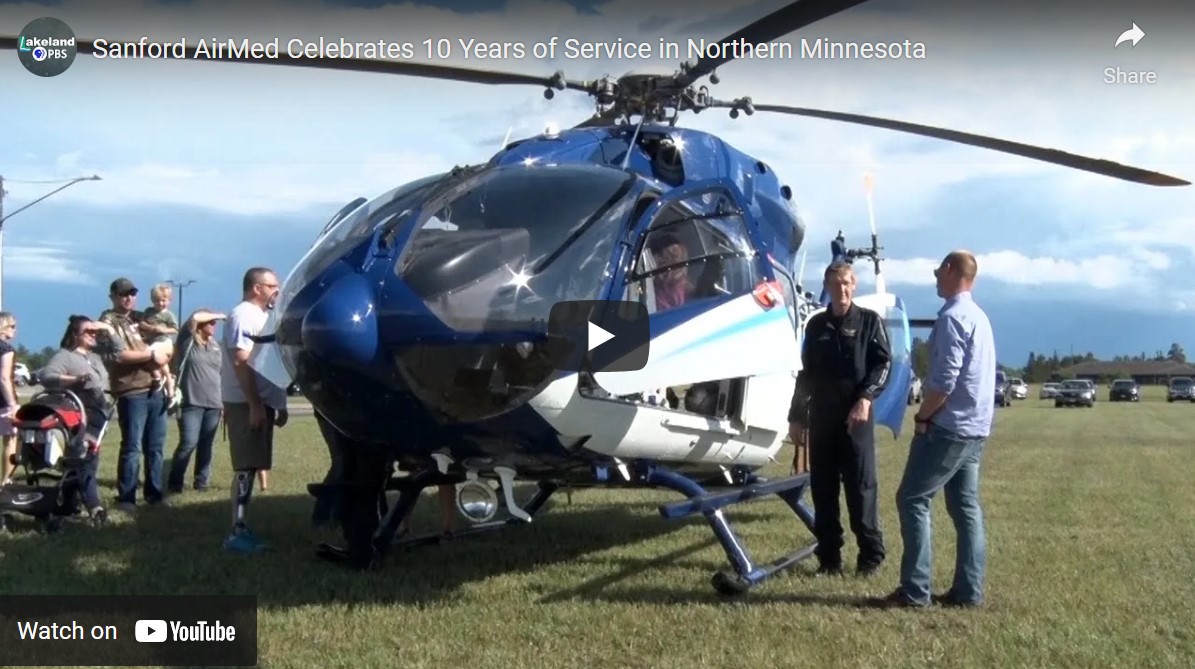 Sanford AirMed Celebrates 10 Years of Service in Northern Minnesota
7.15.2022
Through the use of AirMed services, hospitals in northern Minnesota like Sanford are able to provide care to those who may not otherwise be able to receive it.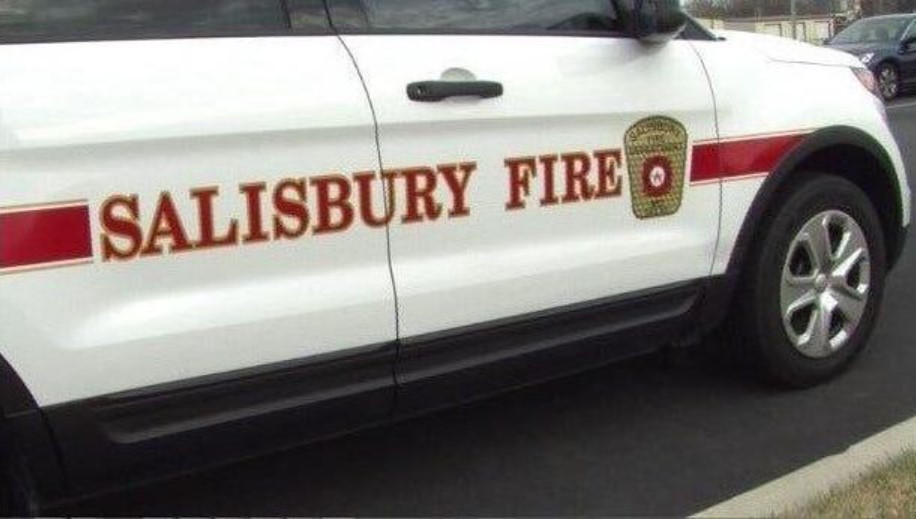 Salisbury Fire Department Receives Mission: Lifeline Silver Plus Award
7.15.2022
The award is a part of the American Heart Association's national initiative to advance care for patients with high risk for time-sensitive emergencies, such as heart attacks.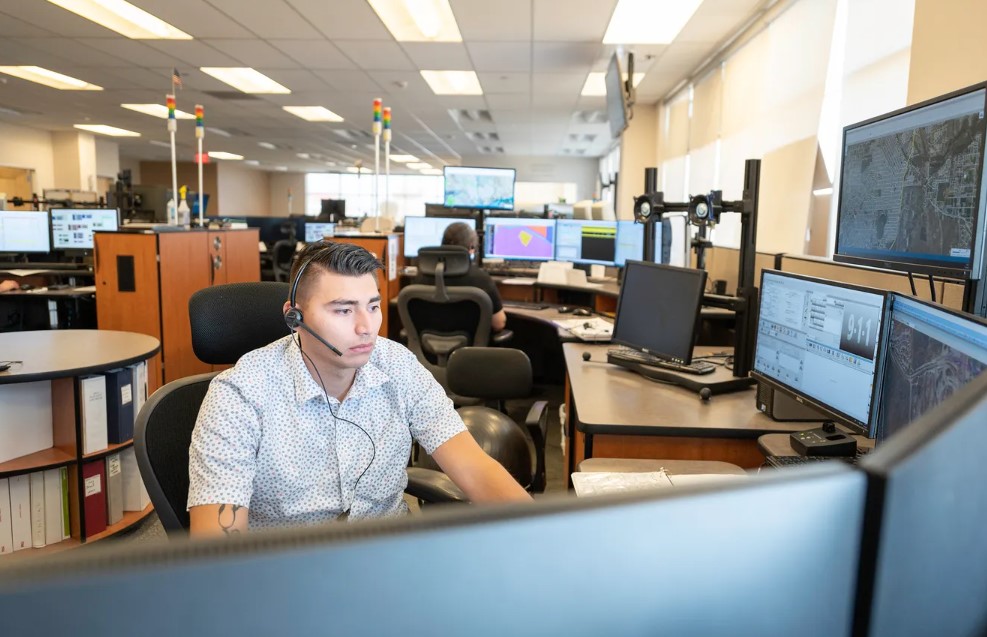 Nurse Navigation Program to Connect Non-Emergency Callers to Services, Ease Burden on 911
7.15.2022
The "Home of Heroes Nurse Navigation Program," part of Pueblo AMR, directs some non-emergency, 911 calls to a Colorado-licensed nurse for assessment.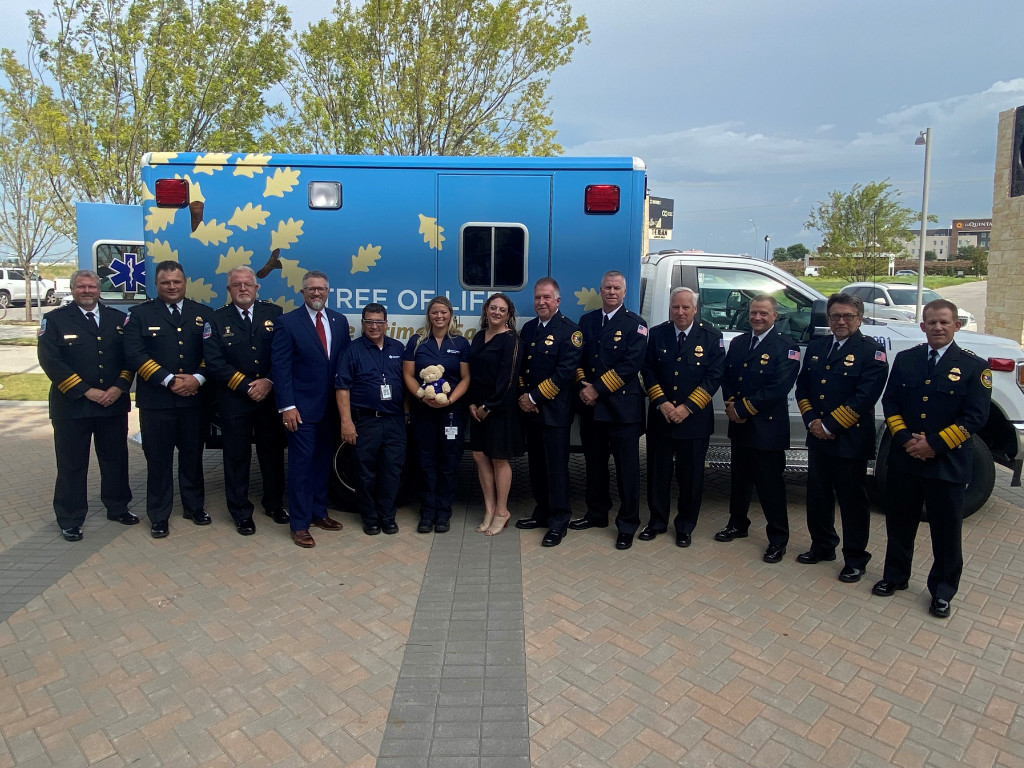 GMR Honors Fallen EMS Personnel
7.13.2022
A multistate ambulance procession carrying the names of 72 fallen EMS personnel began its journey in Dallas, Monday, July 11.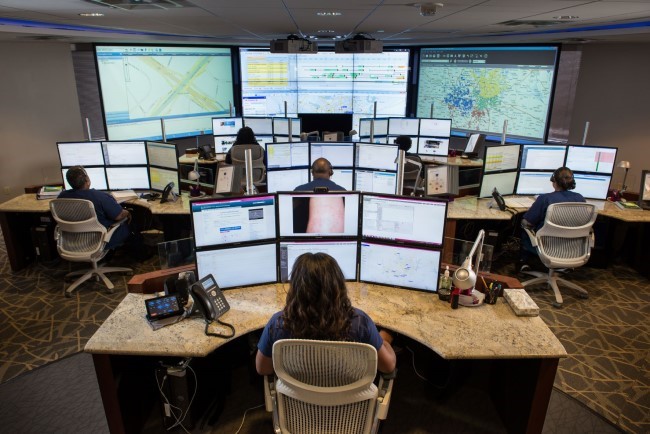 Pueblo Partners with AMR to Implement Innovative New Emergency Healthcare Solution
7.13.2022
The Home of Heroes Nurse Navigation Program will provide the Colorado city residents access to customized care options.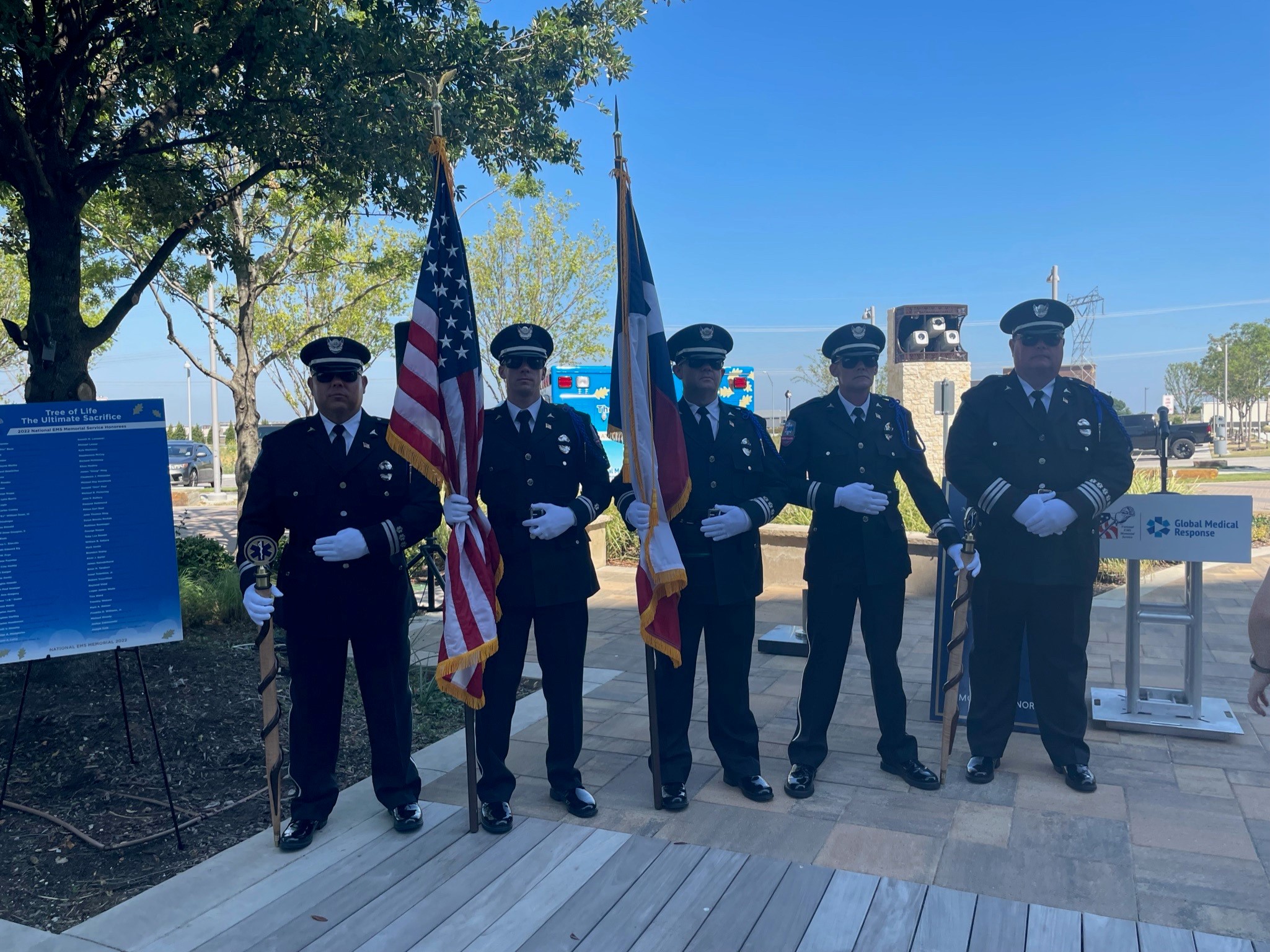 Procession Honoring Fallen EMS Providers Departs Texas
7.13.2022
The Moving Honors will stop in multiple cities so people can pay their respects to 72 fallen providers.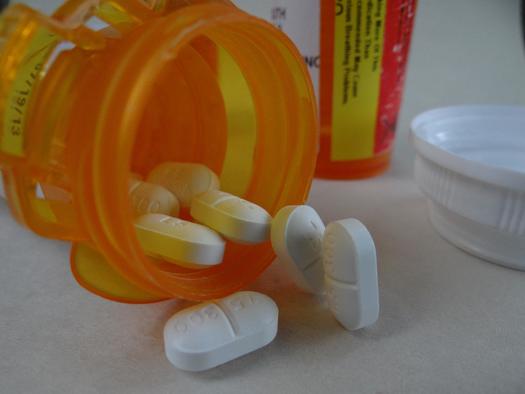 Opioid Epidemic Continues to Rage in New Hampshire Communities
7.12.2022
Opioid overdoses in the first half of 2022 in the communities were 20 percent higher than the same period in 2021, according to AMR data.
Fallen First Responders Recognized During Opening Ceremony For National EMS Moving Honors Procession
7.11.2022
From Dallas, the ambulance carrying the Tree of Life will make multiple stops before its final destination in Arlington, Virginia, on July 21.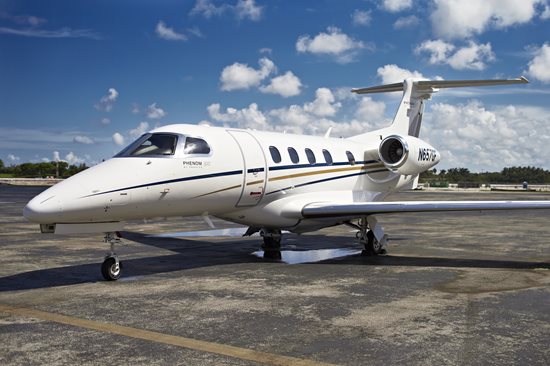 Grandview Aviation Takes Delivery of Three New Jets
7.11.2022
Opening new bases in Teterboro and Reno this month, with three more planned by year-end, enables us to better serve the transportation needs of our private charter passengers ...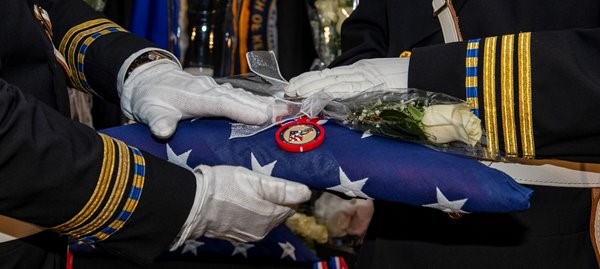 Fallen First Responders to be Honored at National EMS Moving Honors Procession
7.8.2022
The multistate procession marks the countdown to the National EMS Memorial Service and Weekend of Honor.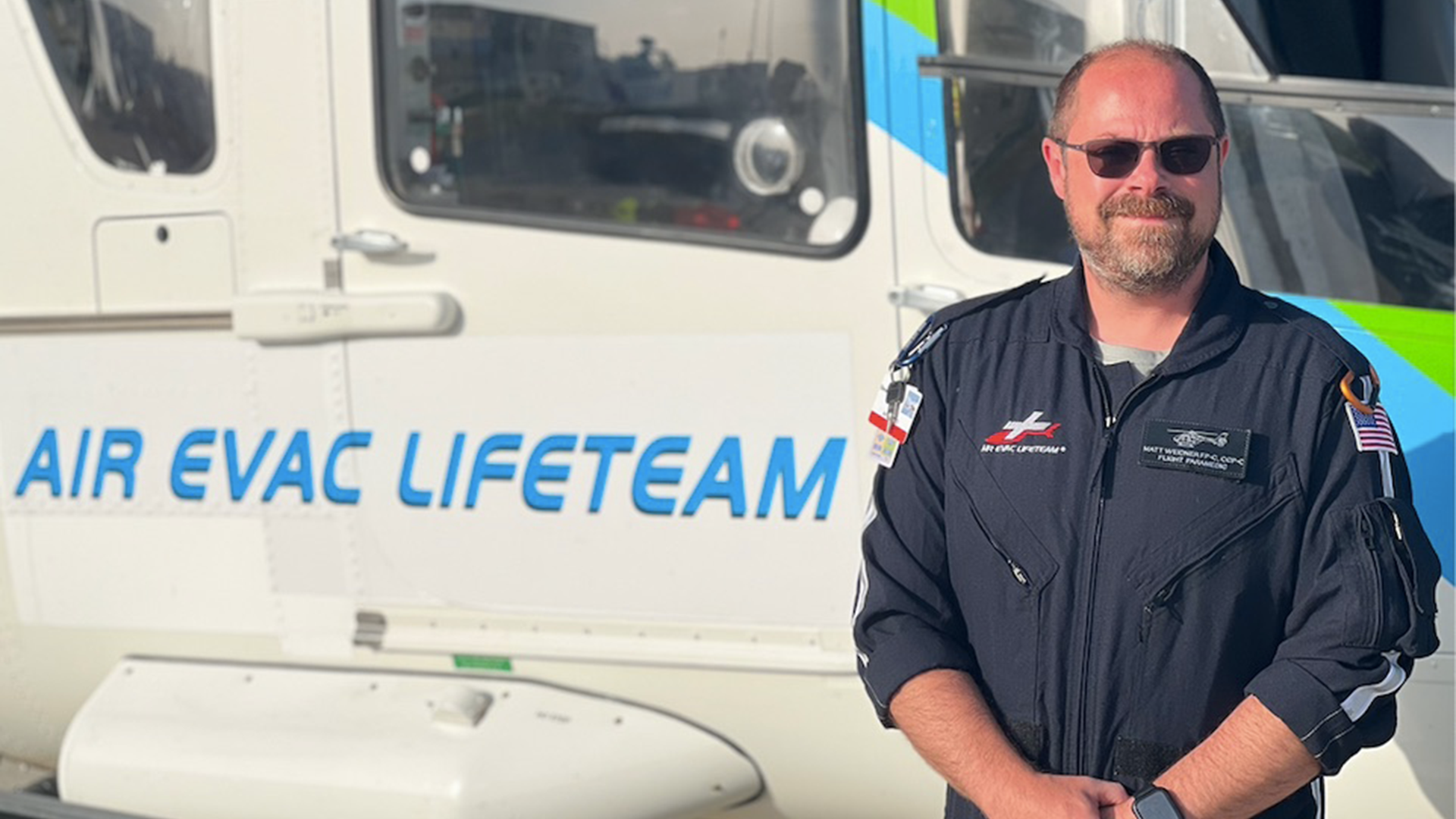 Pursuing Excellence in Patient Care
7.6.2022
Matthew Weidner's passion for EMS lands him as AEL's first ECMO-certified specialist.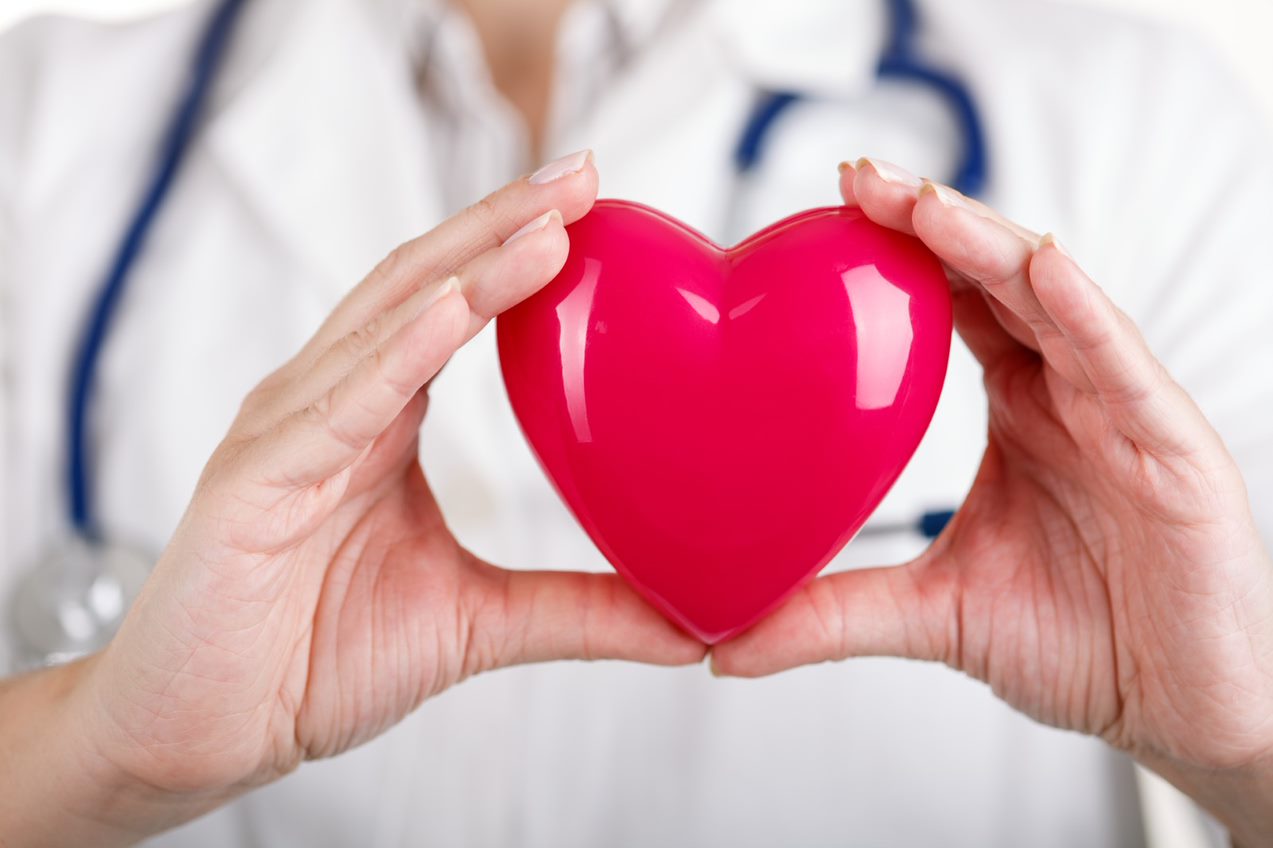 Santa Barbara County EMS Agency Earns Award For Improved Heart Attack Treatment
7.5.2022
The Gold Plus Award is the highest-level recognition granted by the American Heart Association.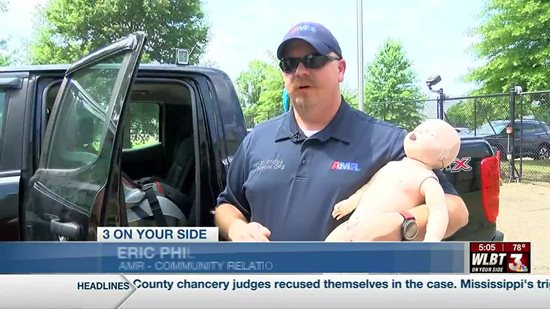 Save a Child from Being Left in a Hot Vehicle
6.30.2022
According to AMR, 52 children died in 2018 after being left in hot cars; a record year for the United States.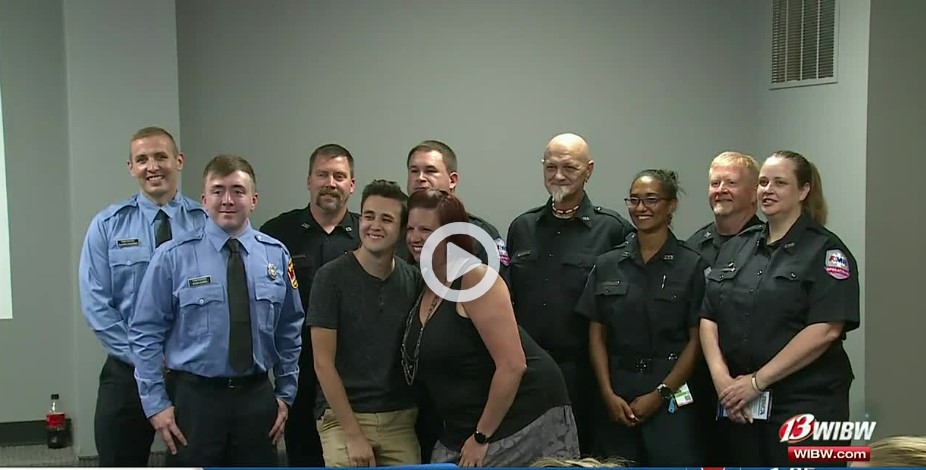 Topeka Woman Meets First Responders Who Saved Her
6.29.2022
A Kansas woman, Shamara Parre, got a special meeting with the AMR crew that saved her after she suffered cardiac arrest.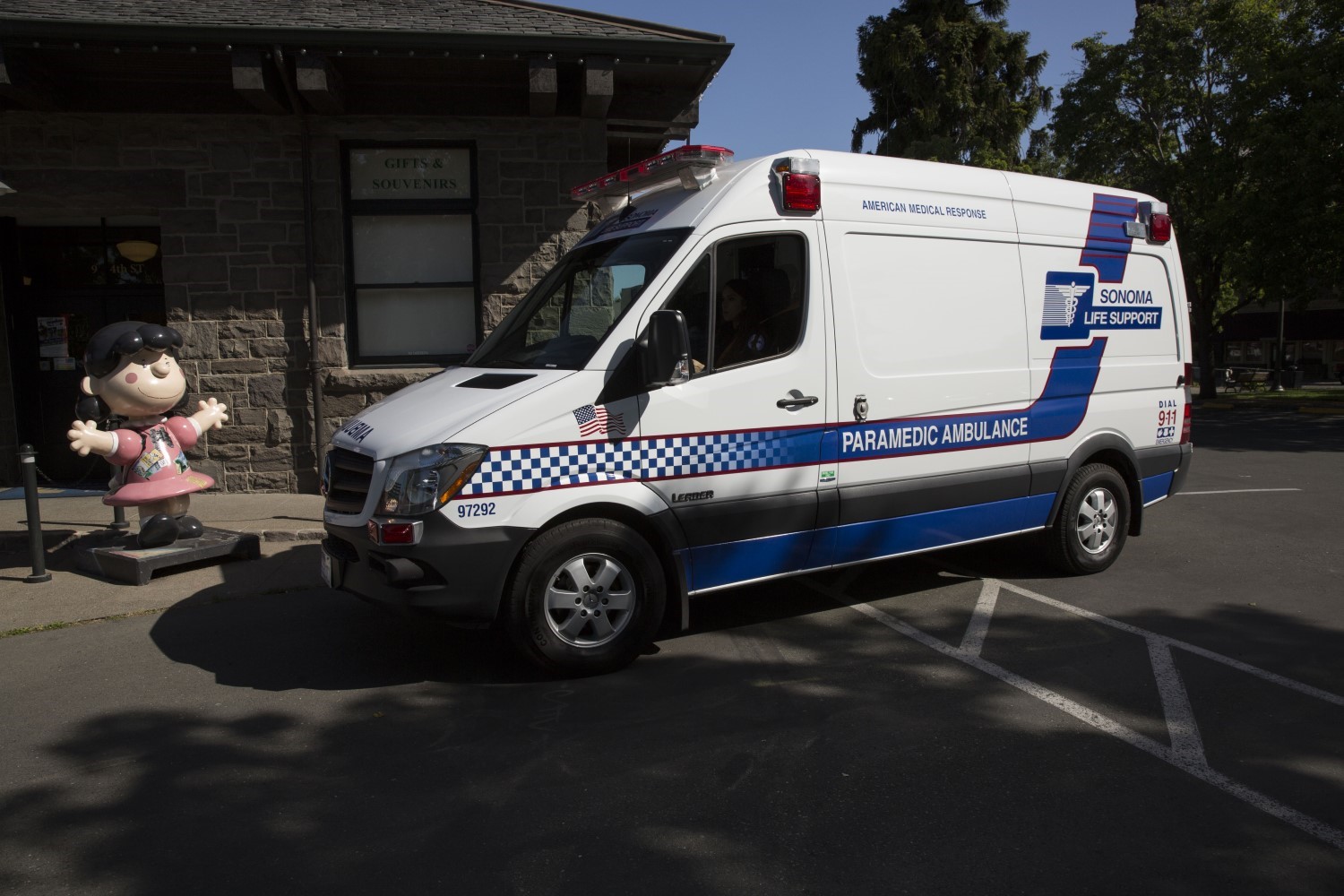 Sonoma Life Support Recognized Nationally for its Care in Treating Severe Heart Attacks
6.28.2022
Sonoma Life Support is recognized nationally for its commitment to quality care for severe heart attacks in Sonoma County in California.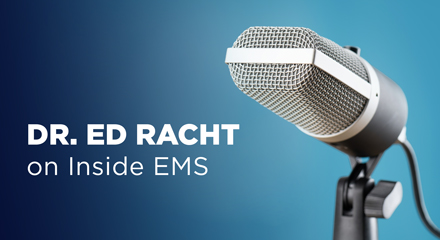 EMS Shark Tank
6.23.2022
GMR's Chief Medical Officer, Dr. Edward Racht, met with EMS One-Stop podcast host Rob Lawrence to discuss what the future holds for EMS.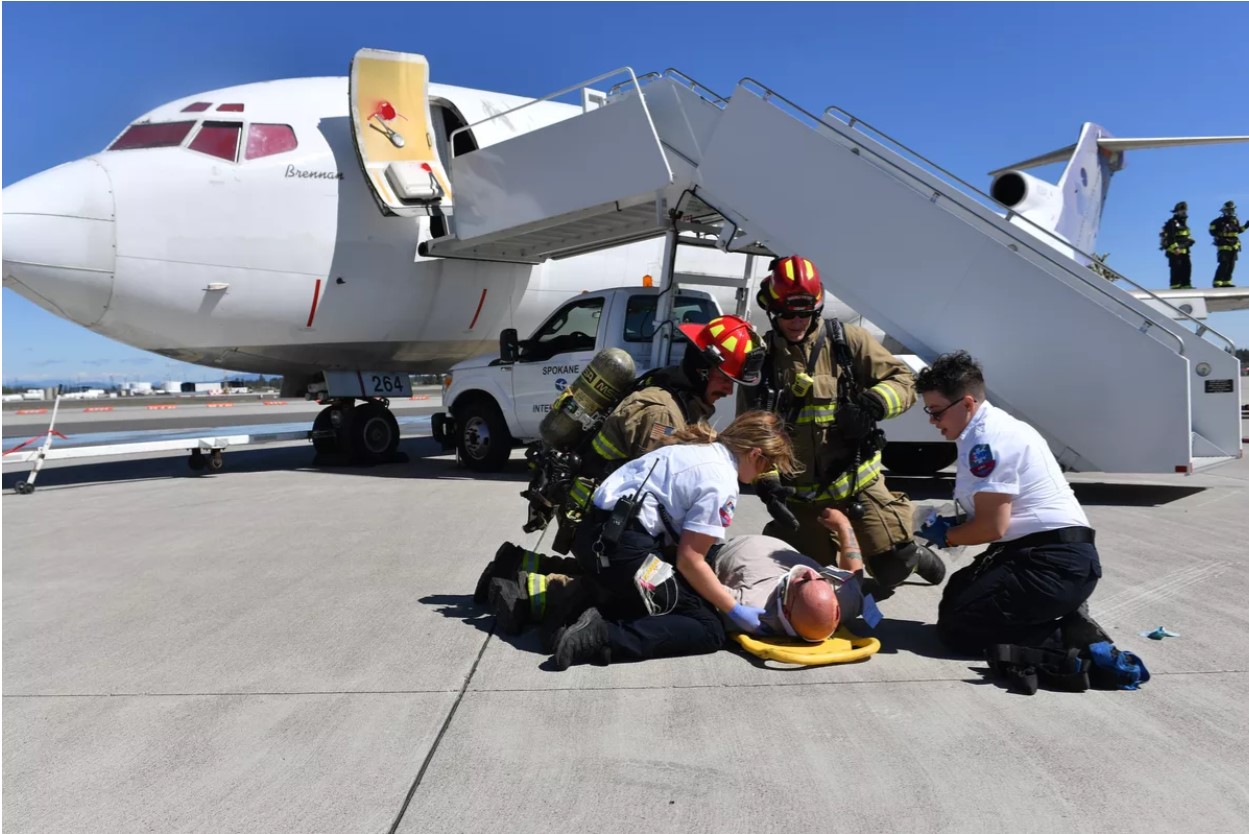 EMTs Train for Mass-Casualty Event at Spokane International Airport
6.23.2022
Hope is not a strategy. First responders in Washington put their skills to the test in a full-scale emergency exercise to prepare for possible medical disasters.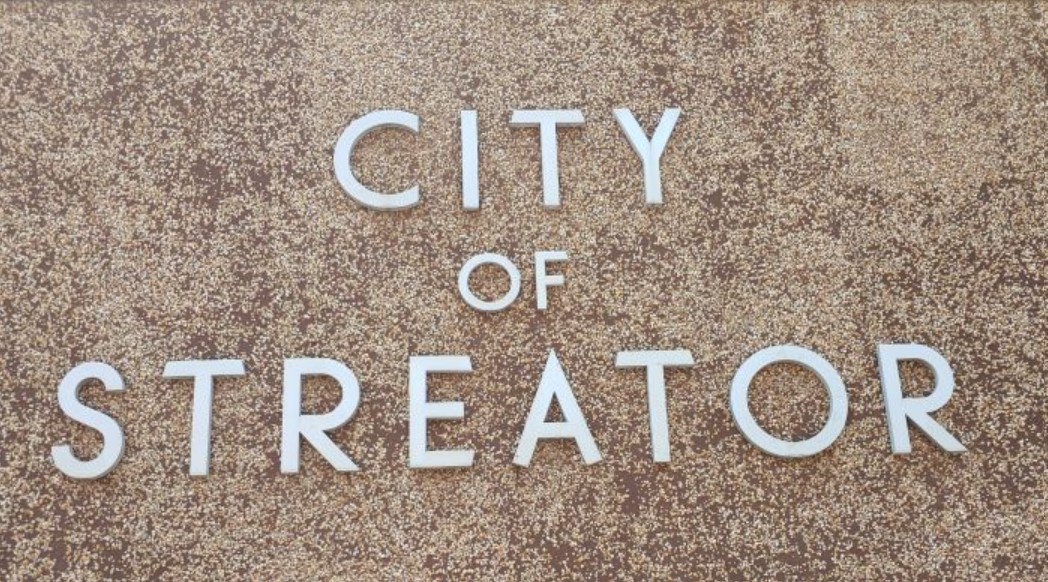 Streator City Council Approves Purchasing Two Ambulances for Ambulance Service
6.23.2022
Local officials in the Illinois city reached an agreement to contract AMR to provide 911 ambulance service for the community.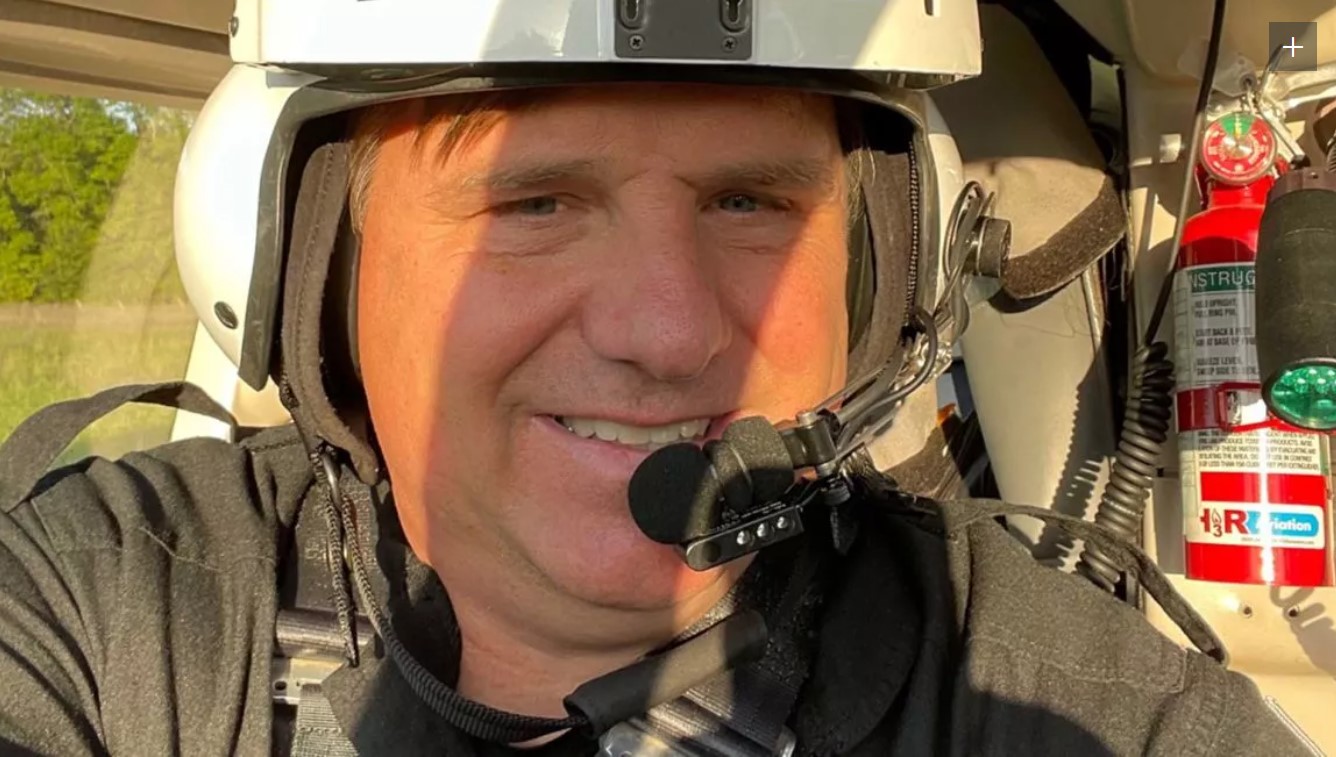 A Day in the Life: Medical Helicopter Pilot Trey Williamson
6.23.2022
Read about the fascinating work of a Med-Trans Corp. line pilot, who works an interesting schedule, servicing Bon Secours St. Francis Health System in Greenville, South Caroli...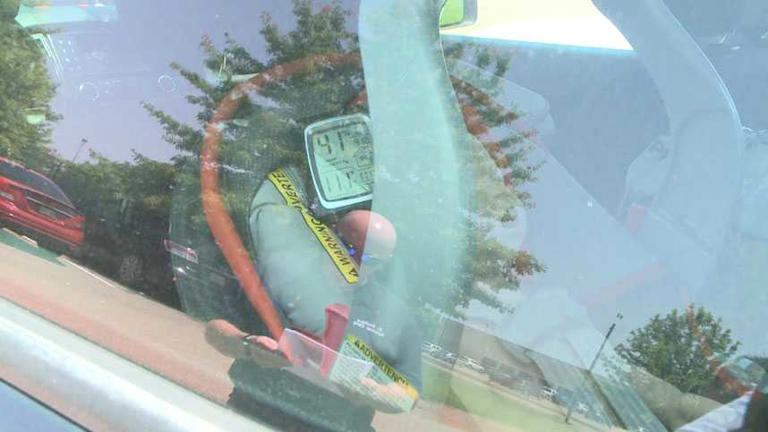 Heat Can Turn Vehicles Hot as an Oven Within Minutes
6.16.2022
It's hot! All it takes is a few minutes left inside of a car for a child or pet to fall victim to deadly temperatures. Learn precautions to prevent a tragedy.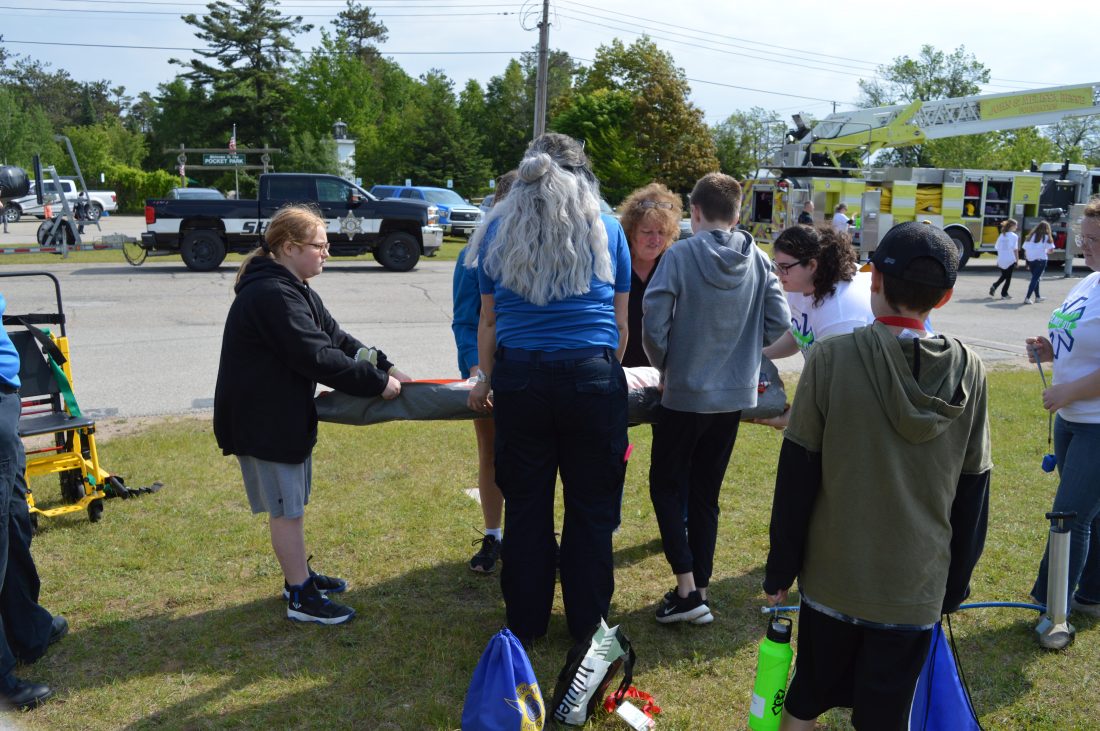 Camp 911 Teaches How to Handle Emergencies
6.16.2022
The camp for school-age children across Delta County in Michigan works to give kids hands-on learning about emergency services.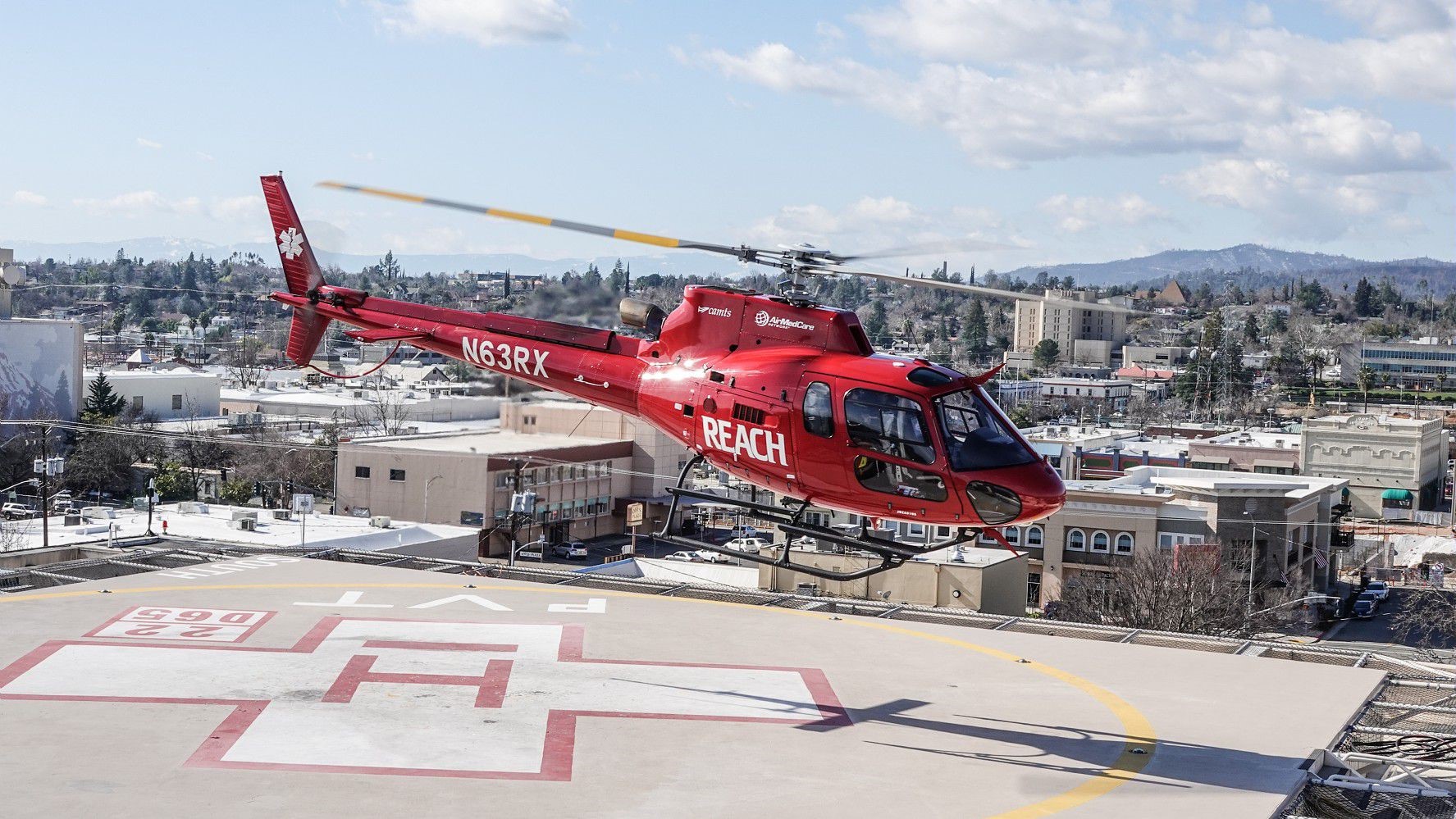 REACH Air Medical Services Announces Plans to Open Base in Colusa County
6.15.2022
The base, located in Williams along Interstate 5 in California, will provide care for area patients who need immediate medical transport.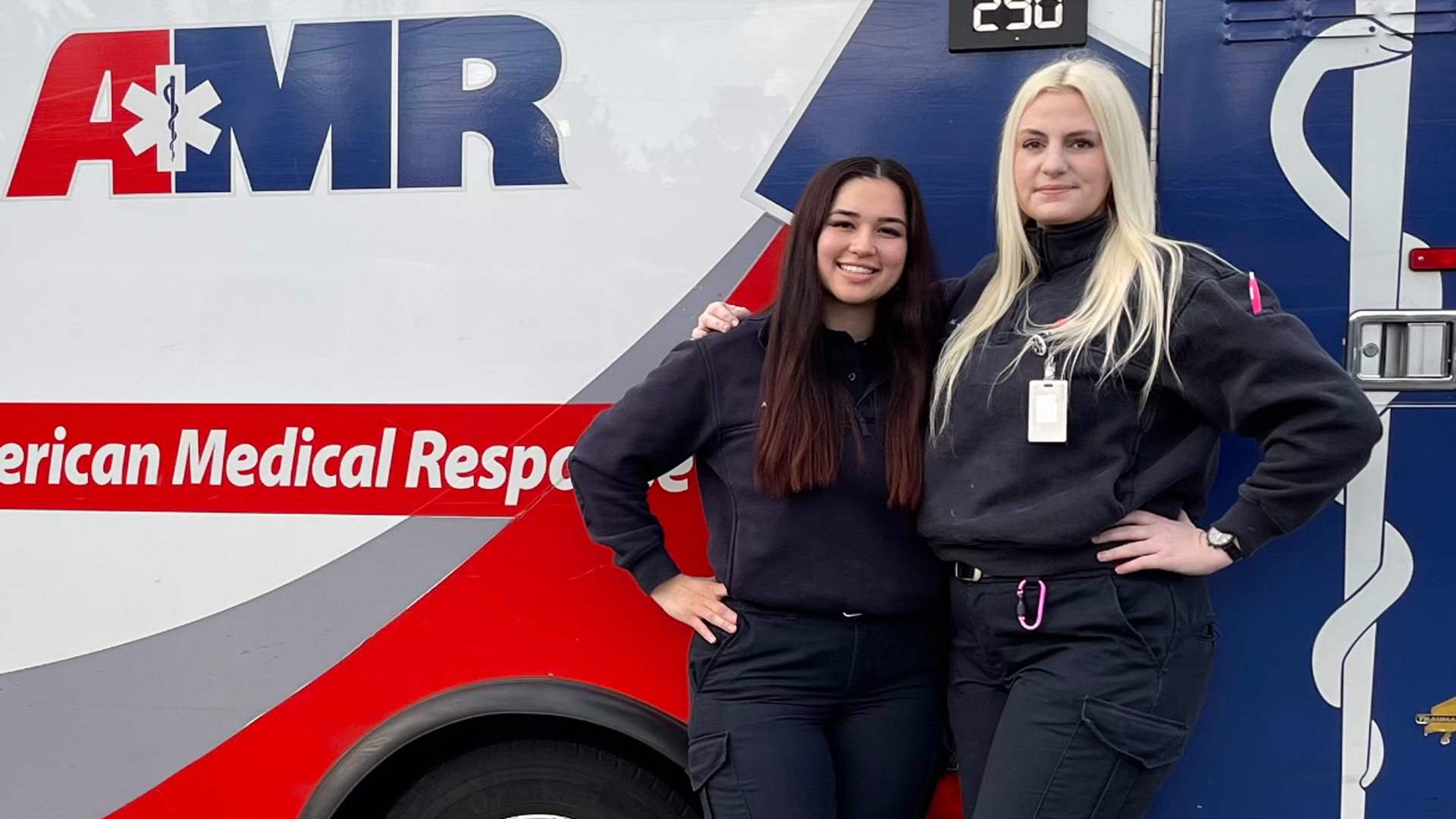 Poise Under Pressure
6.15.2022
Two First Responders create a patient experience that leaves everyone involved awestruck.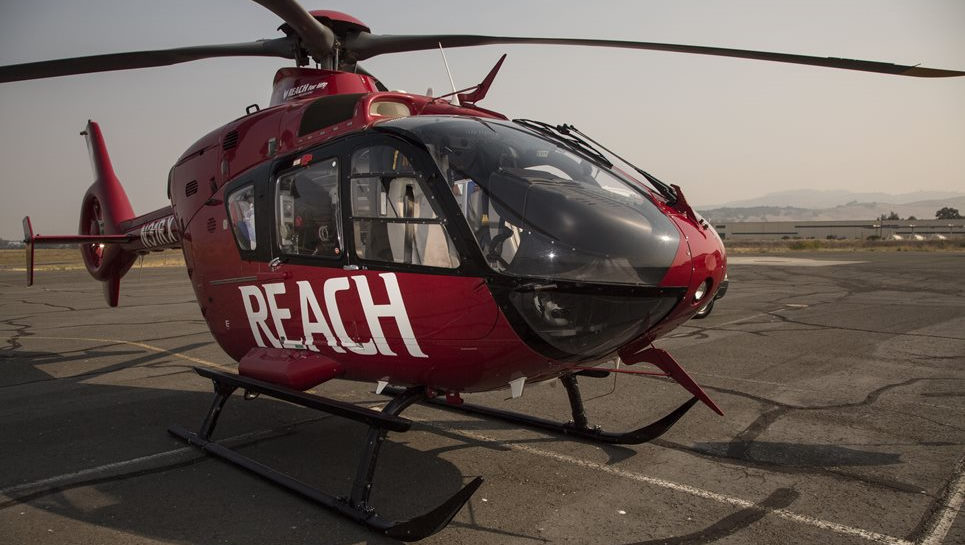 REACH Air Medical Services and Medstar Ambulance of Mendocino County, Inc. Announce Agreement
6.13.2022
The agreement is for professional advisory services related to enhancing the delivery of ground ambulance services in Mendocino County.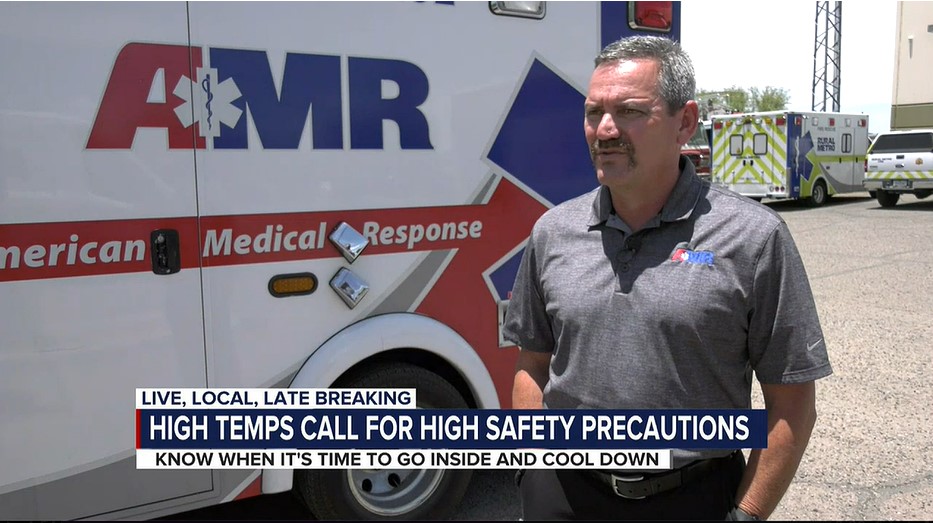 High Heat Calls for Even Higher Safety Precautions, According to Medical Professionals
6.9.2022
Arizona is in the triple digits, so AMR professionals are giving tips on how to avoid heat-related, medical emergencies.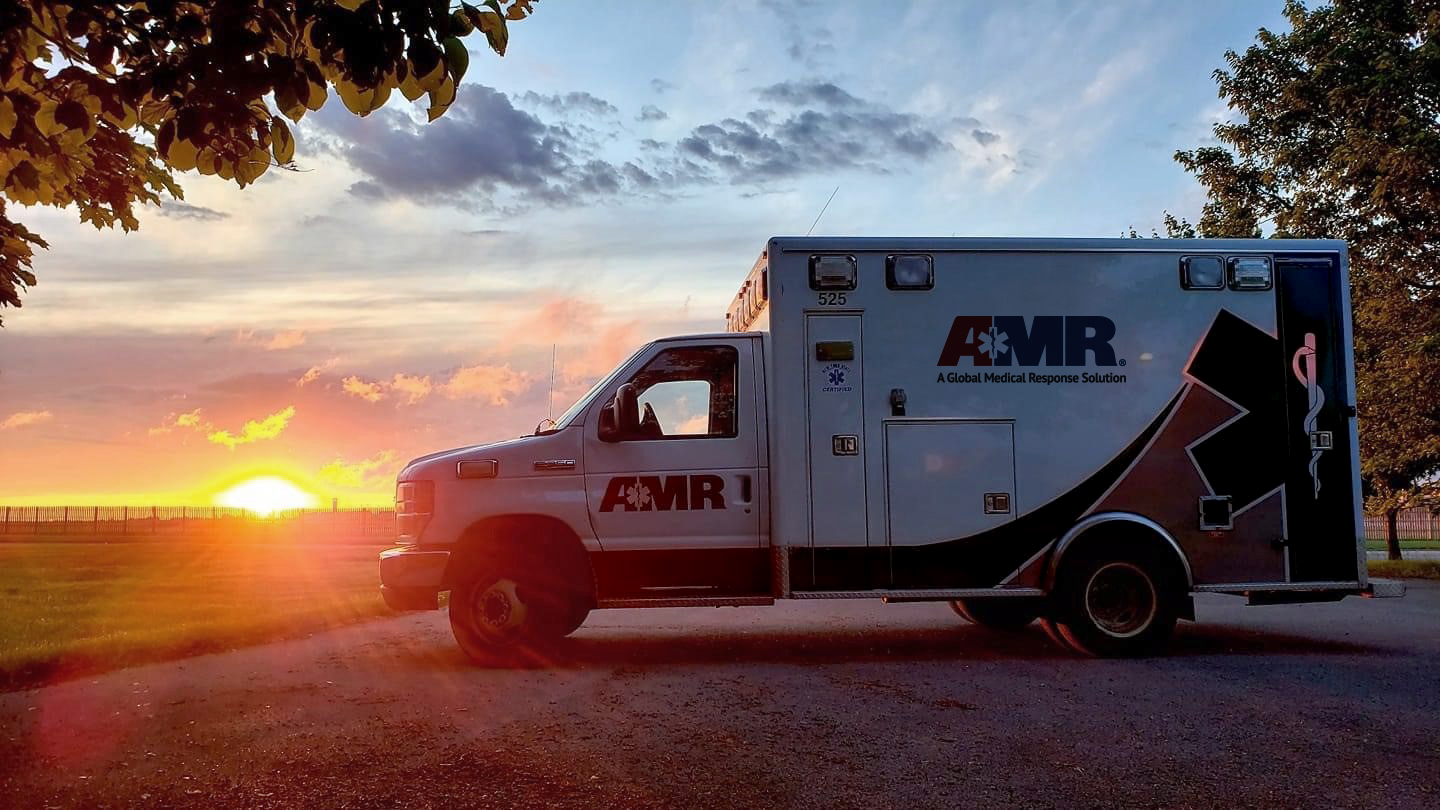 AMR Partners with UBMD Emergency Medicine, UB on Innovative Medical Emergency Program
6.2.2022
A network of Emergency Medical Physicians will now be available to respond to emergency medical calls throughout Erie and Niagara Counties in New York.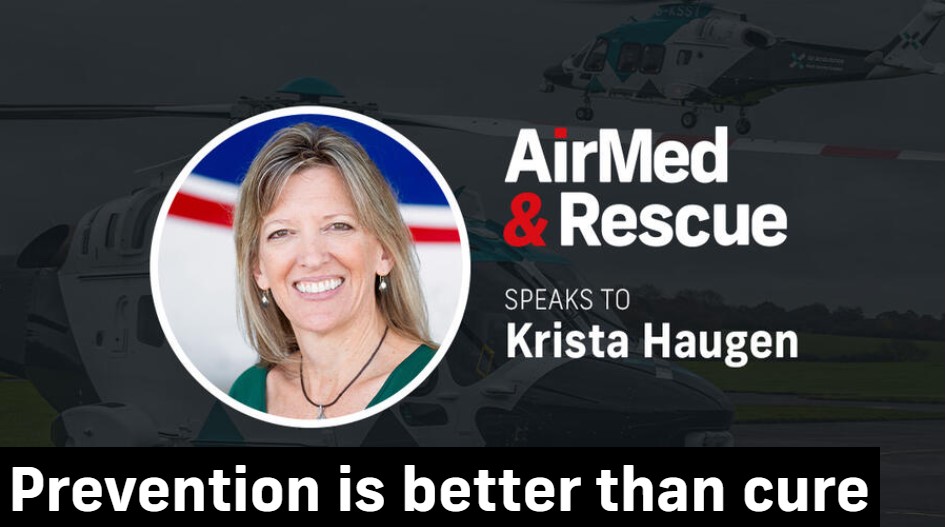 Interview: Krista Haugen-National, Patient Safety Global Medical Response
6.1.2022
AirMed & Rescue spoke to Haugen about how her career path has informed her approach to patient care and safety.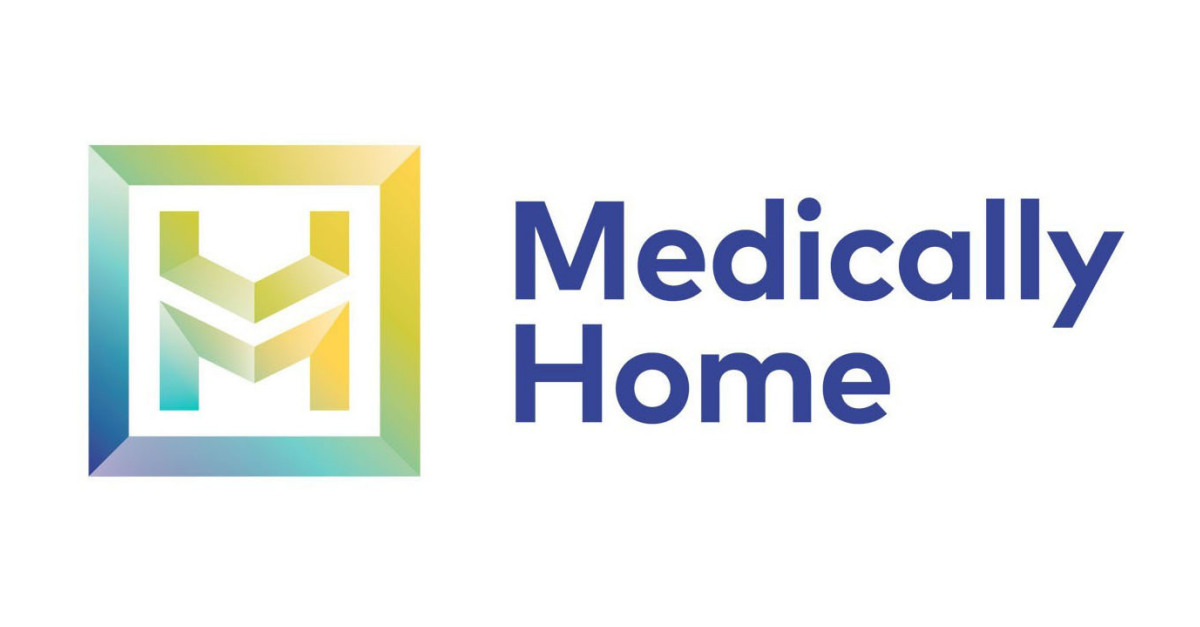 How EMS Workers Can Supplement the Home-Based Care Workforce
6.1.2022
Medically Home is best known as a hospital-at-home enabler. But through the GMR partnership and others, it has more aspirations than that.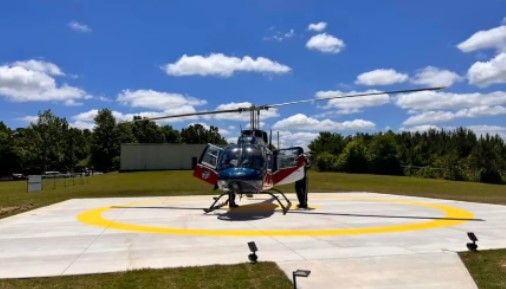 Eagle Scout Helps Local Fire Department Get Helipad
6.1.2022
A fire department in Northeast Alabama welcomed a new helipad thanks to the dedication of Eagle Scout Thomas Miller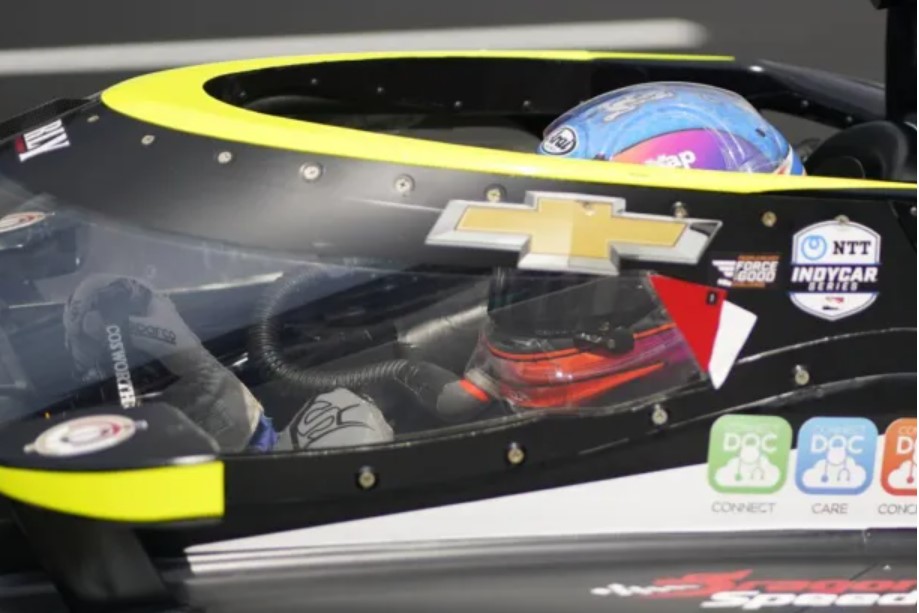 High-Speed Art: Indy 500 Driver Helmets Styled to Stand Out
5.31.2022
Helio Castroneves, the four-time and defending Indy 500 winner, allowed GMR to design his helmet, which he will auction off to raise funds for the All Clear Foundation.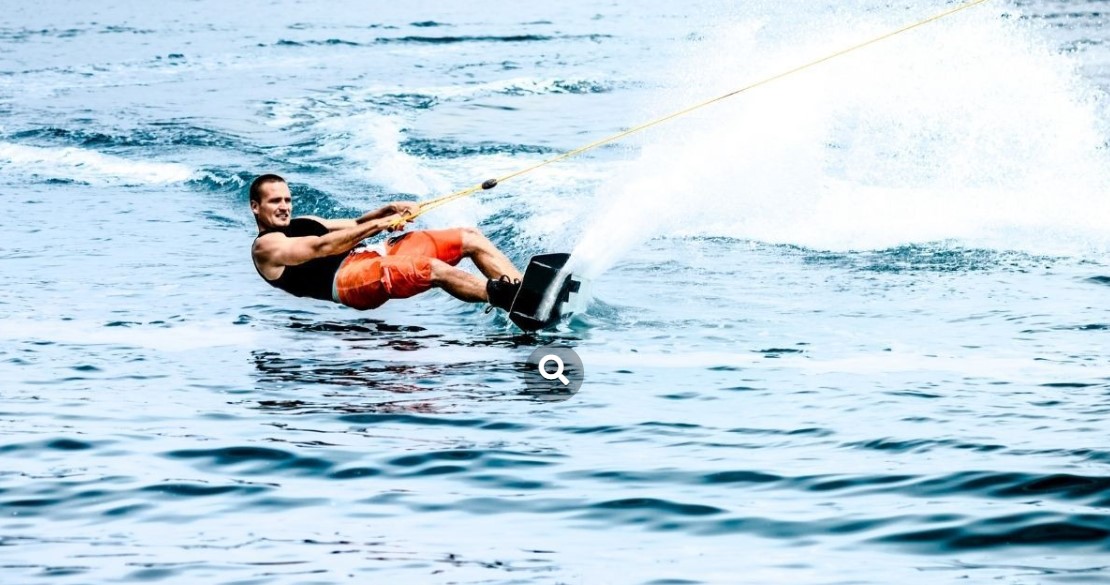 Rural Metro Fire on How to Prevent Watersports Accidents
5.31.2022
Each year, approximately 1.2 million people drown worldwide, with half of those being children.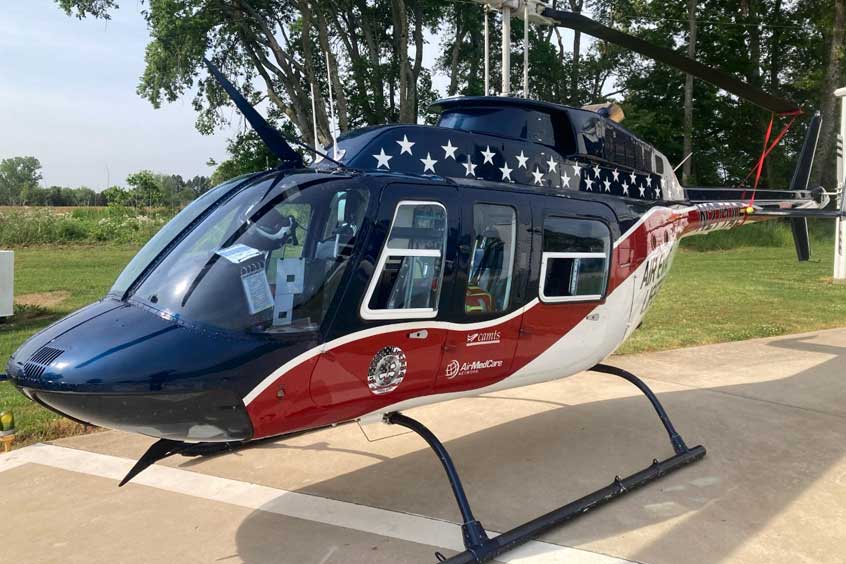 New Air Evac and Guardian Flight Bases Are Ready to Serve
5.31.2022
The Air Evac base is in Athens, Alabama with a Bell 206 and the Guardian Flight base is in Gaylord, Michigan with a PC-12.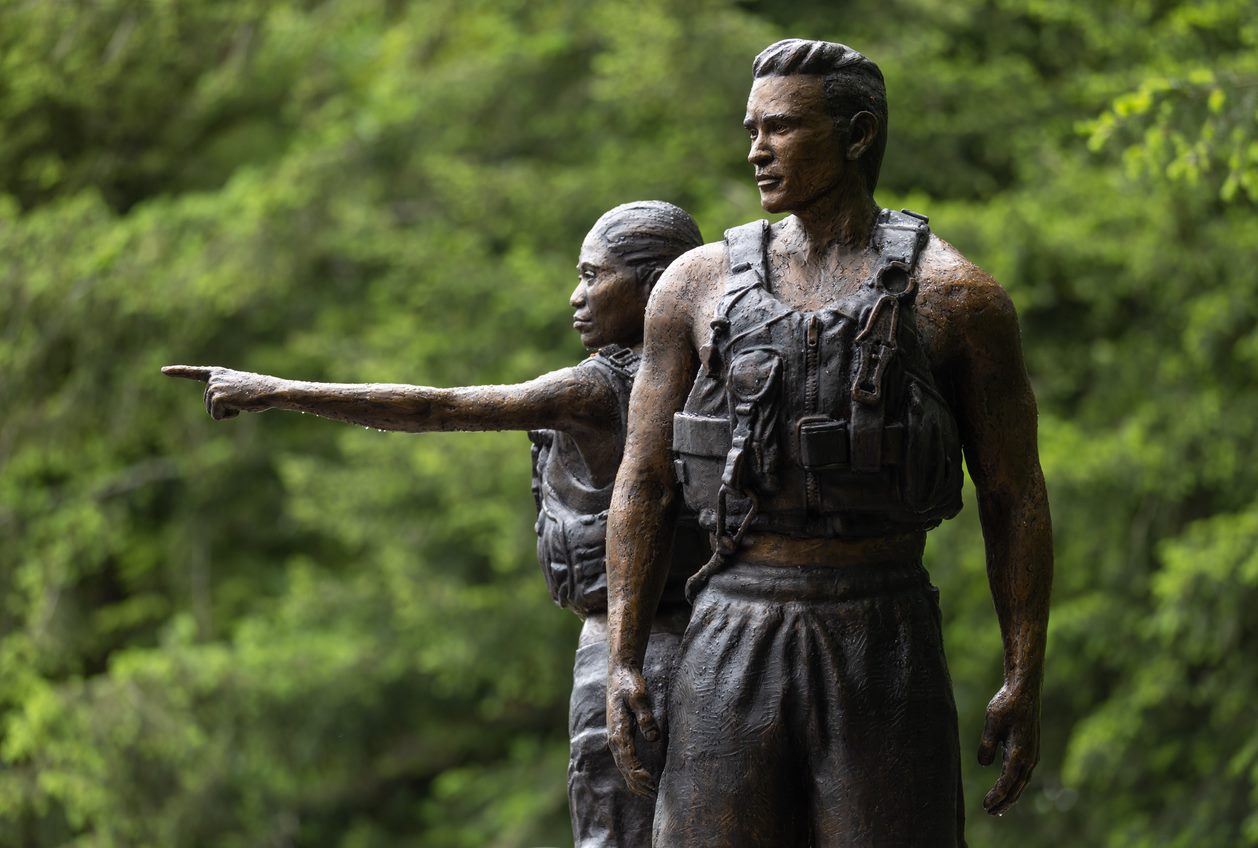 AMR Lifeguards Return to Glenn Otto Park in Troutdale
5.27.2022
Since 1999, AMR's River Rescue and Safety Program has been a summertime fixture at the Park in Troutdale, Oregon.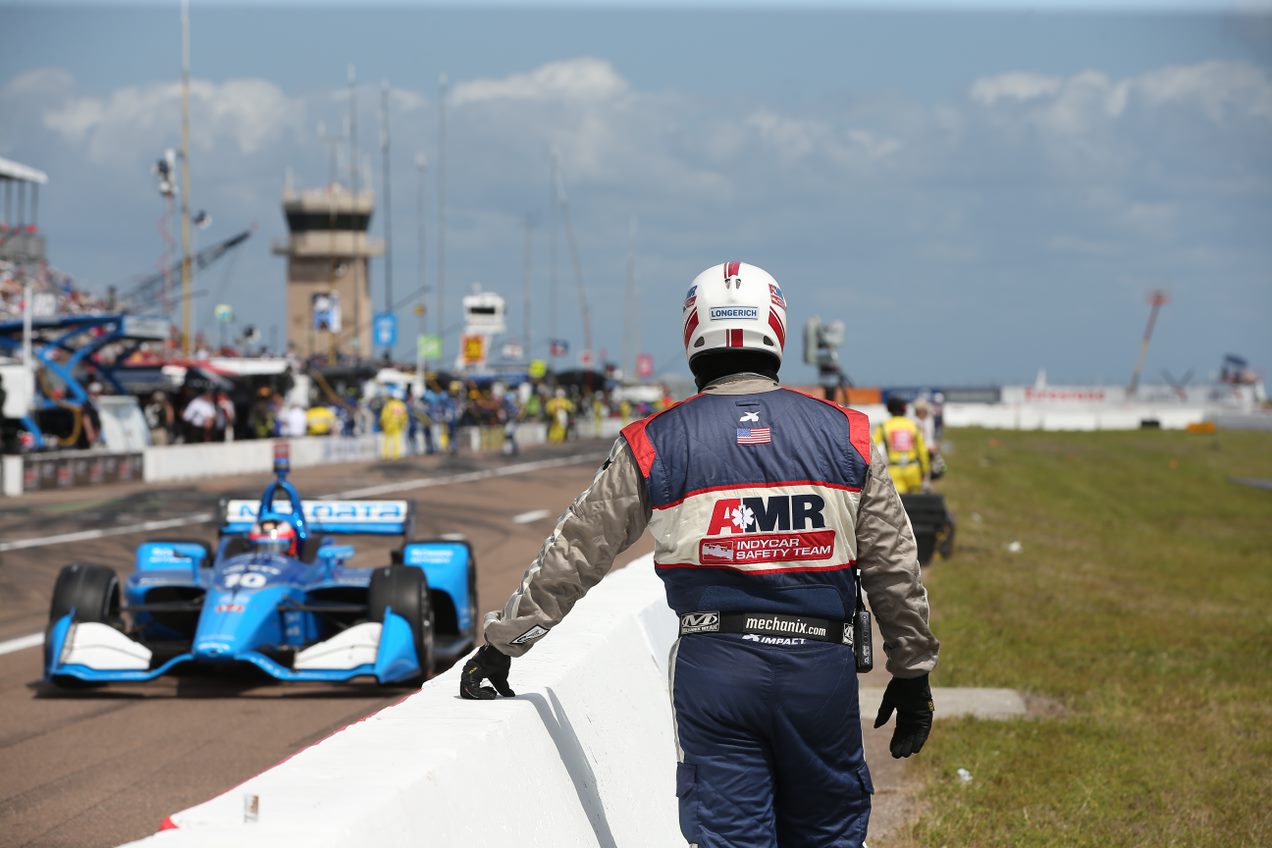 Medical Staff Gear Up for Indy 500, Prepare for Hot Race Day
5.27.2022
AMR will be on hand to help with the efforts to provide medical aid to anyone who might need it at the race.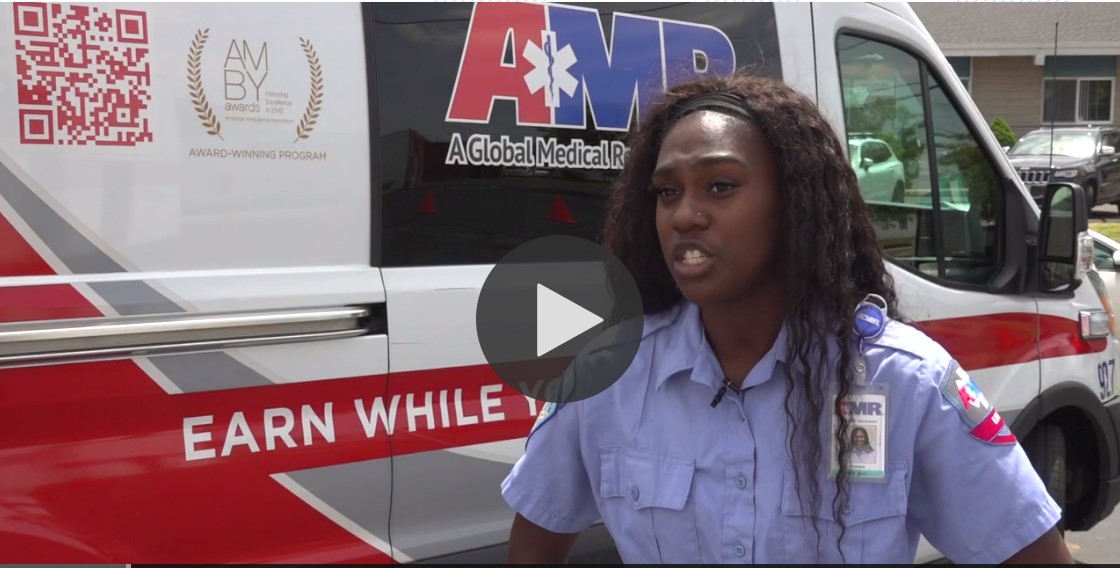 AMR's EWYL Works to Diversify the EMT Workforce in the Greater Hartford Area
5.27.2022
The Earn While You Learn program, which pays students to earn EMT certification, is working to make the field more inclusive in Connecticut.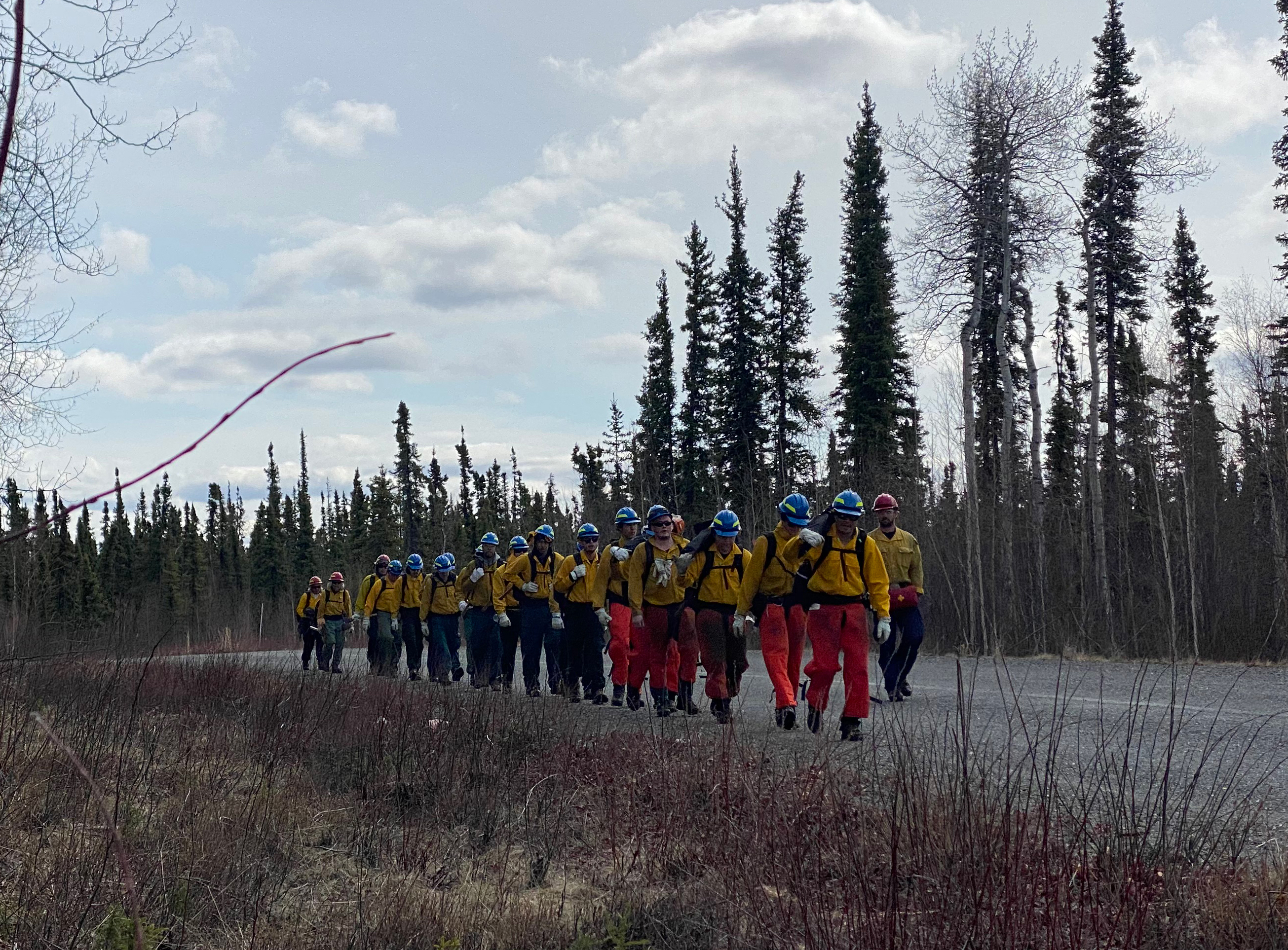 First of Seven BLM AFS Type 2 Contract Crews Available for Wildfire Response
5.26.2022
The Mooseheart Crew became available to respond to wildfires on May 16 after a crew inspection in Minto on May 11, 2022.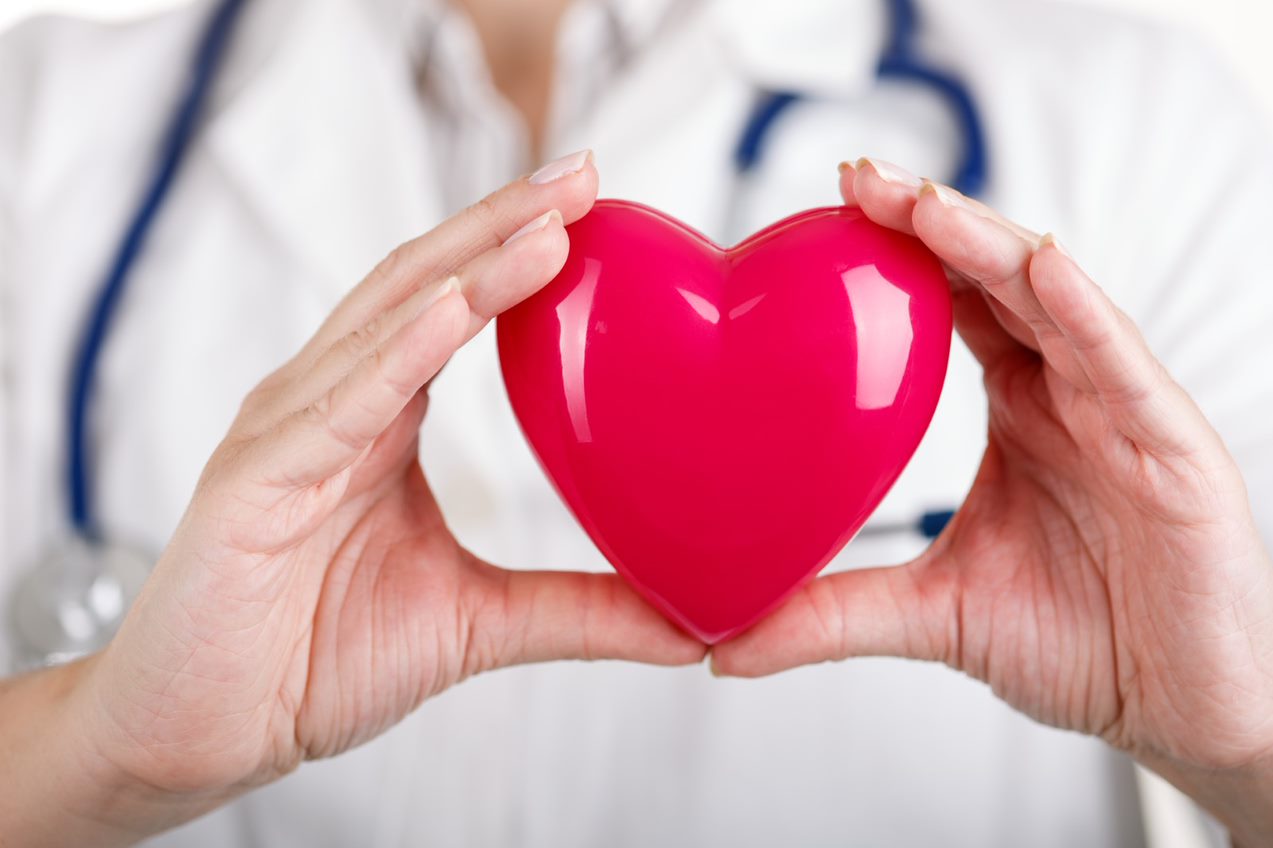 Spring 2022 Colorado Rural School Cardiac Emergency Preparedness Webinar
5.25.2022
The webinar was locally sponsored in Colorado by Global Medical Response.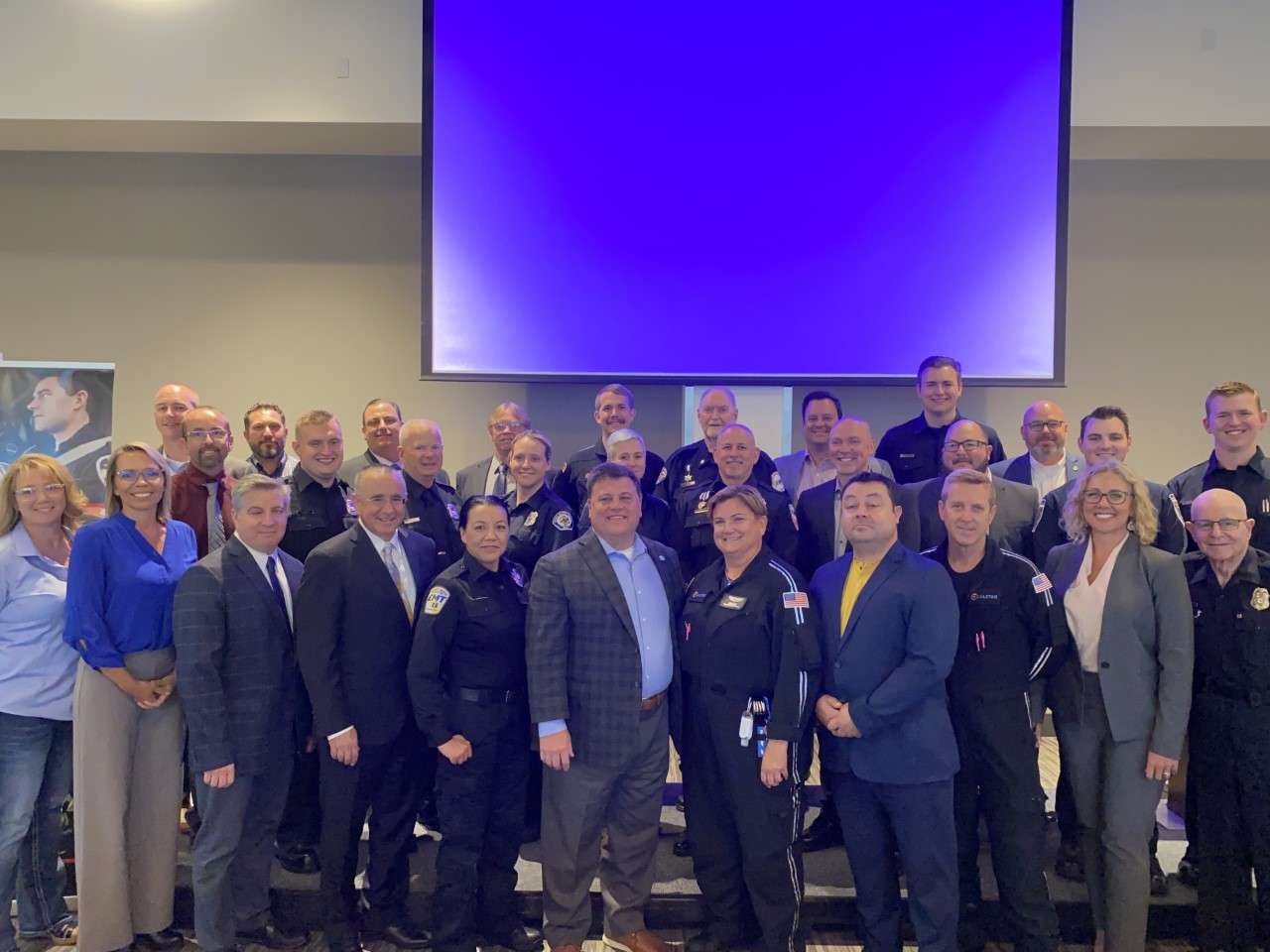 Seven First Responders with AMR and REACH Honored at 2021 California EMS Awards
5.25.2022
The annual event recognizes exceptional acts of service by the state's volunteers and EMS professionals.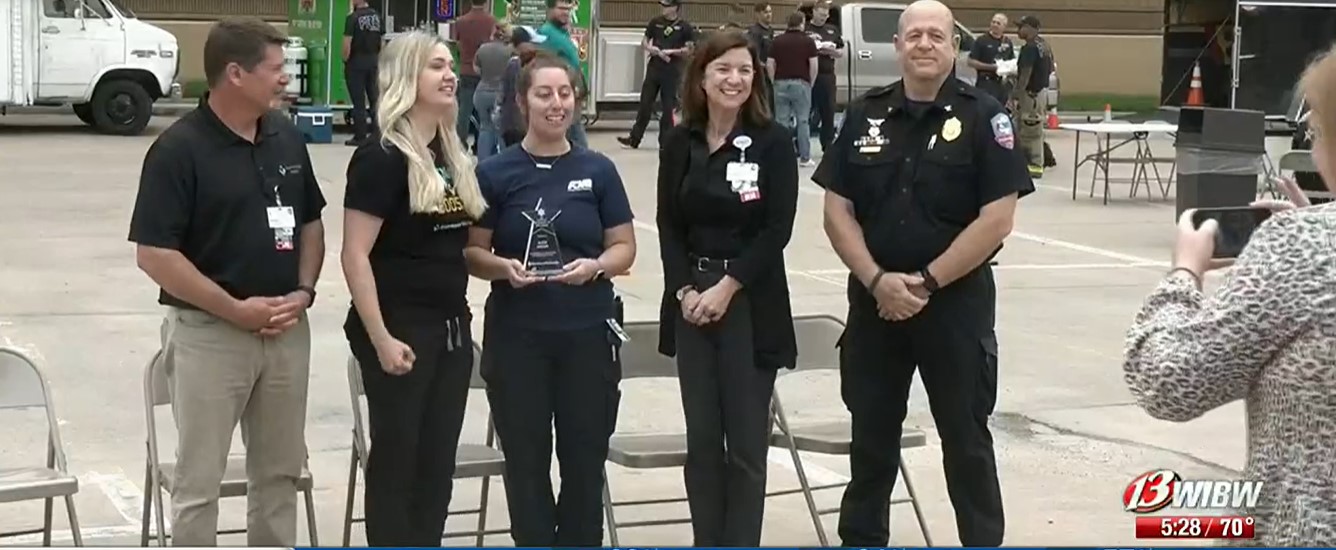 Stormont Vail Presents Excellence in EMS award
5.24.2022
In addition to celebrating EMS Week, Stormont Vail Hospital in Topeka, Kansas presented its annual Excellence in EMS award with AMR's Alicia Hysten as the recipient.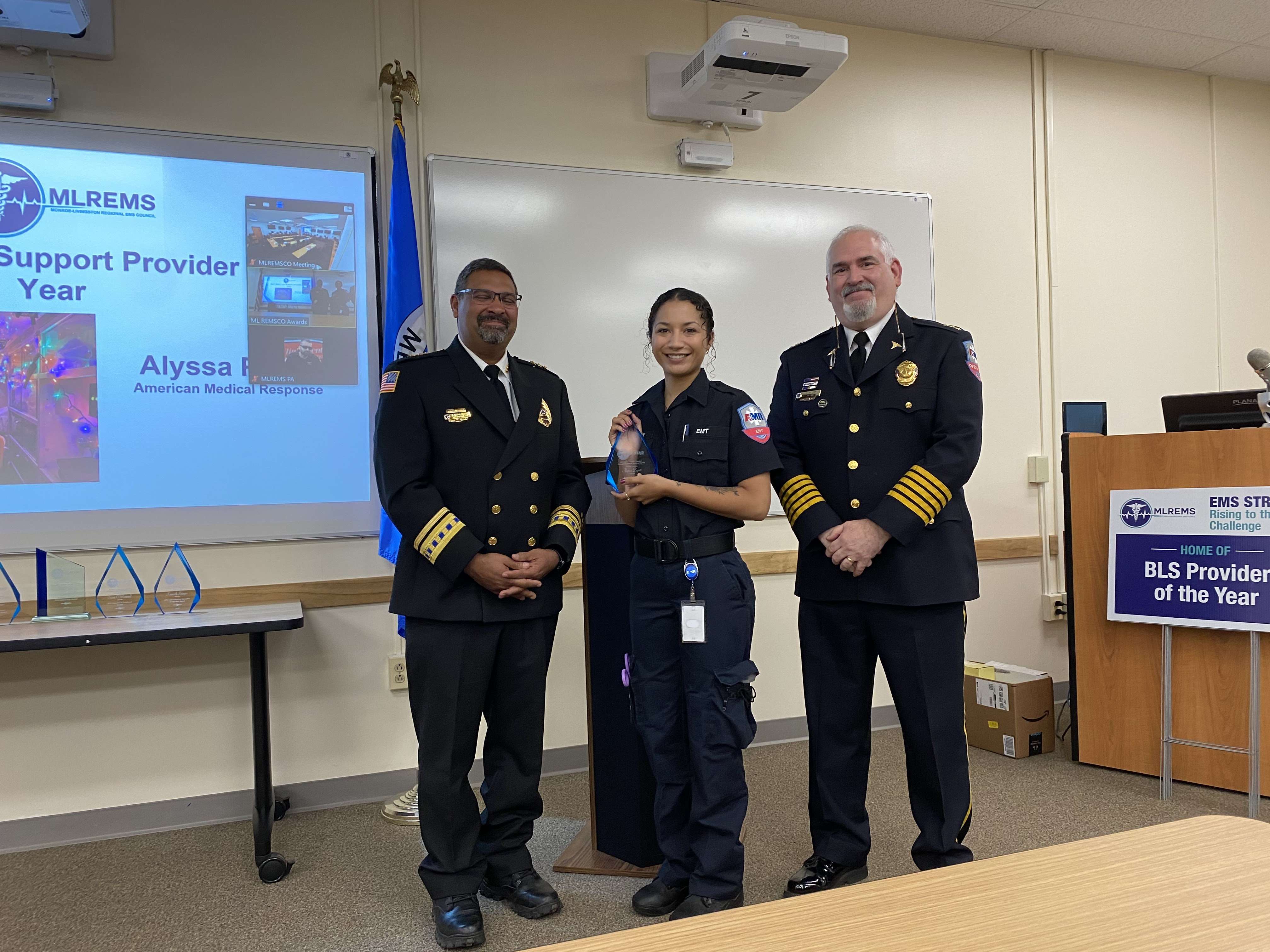 Alyssa Pigott, BLS Provider of the Year for Monroe-Livingston Region
5.24.2022
The AMR Rochester, New York EMT was nominated for the award by her peers and colleagues for her outstanding EMS service.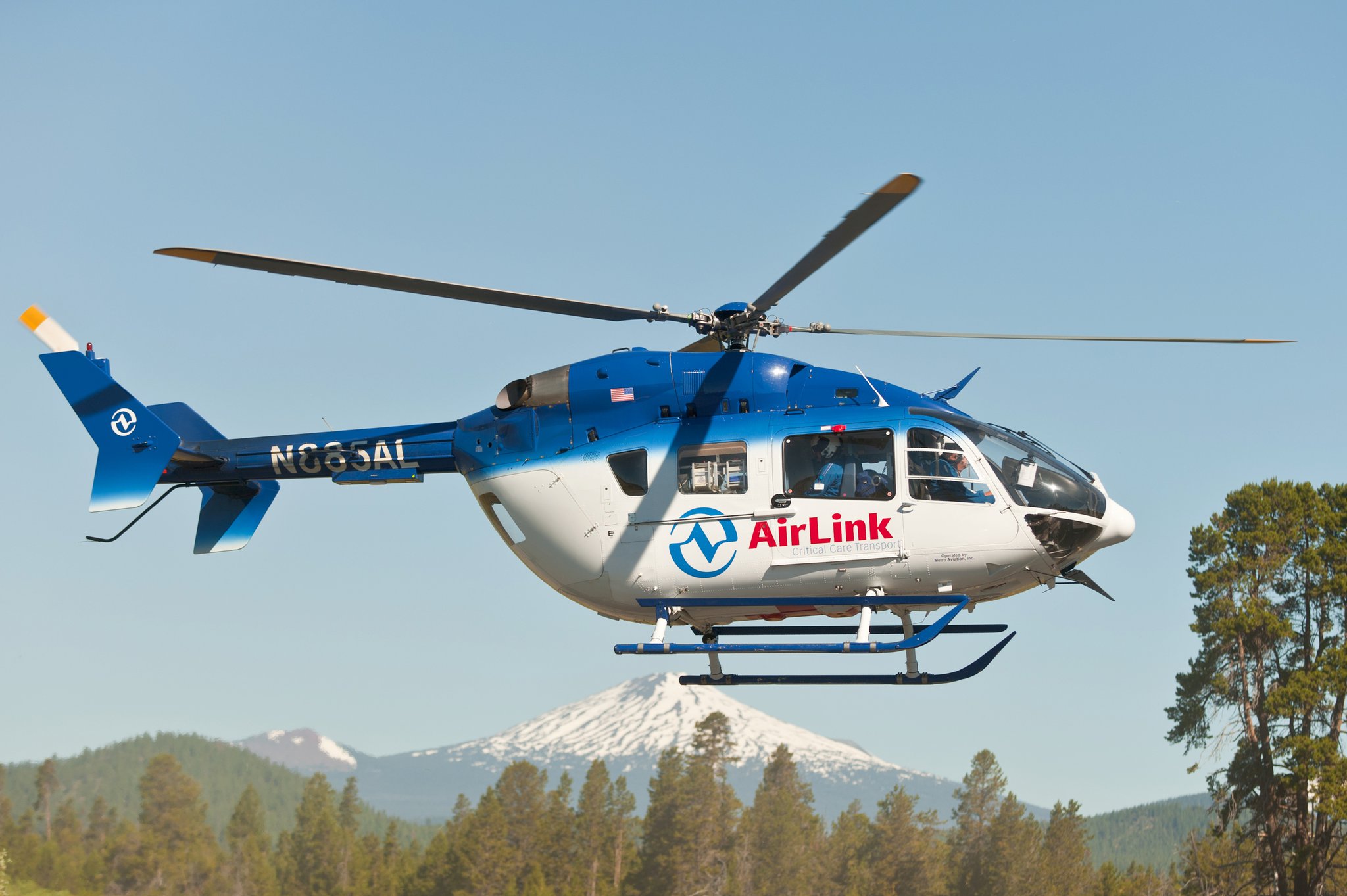 Helicopter Crashes in Lake County
5.20.2022
The crash happened at the Christmas Valley Airport in Oregon.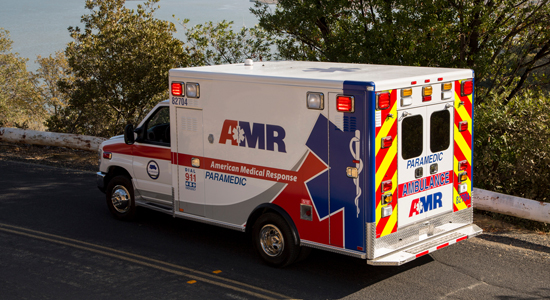 Santa Cruz County Feeling a Shortage of EMTs
5.20.2022
The situation turned critical earlier in the week when there were no local ambulances available. A backup system had to fill in the gaps.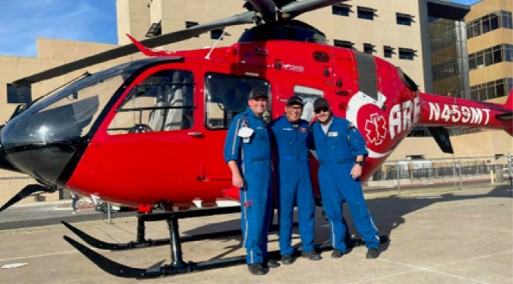 Hometown Hero
5.19.2022
Chief Chad Curry is honored for his dedication in saving lives in Texas. His passion for the EMS industry was featured in the Lubbock paper, Senior Link.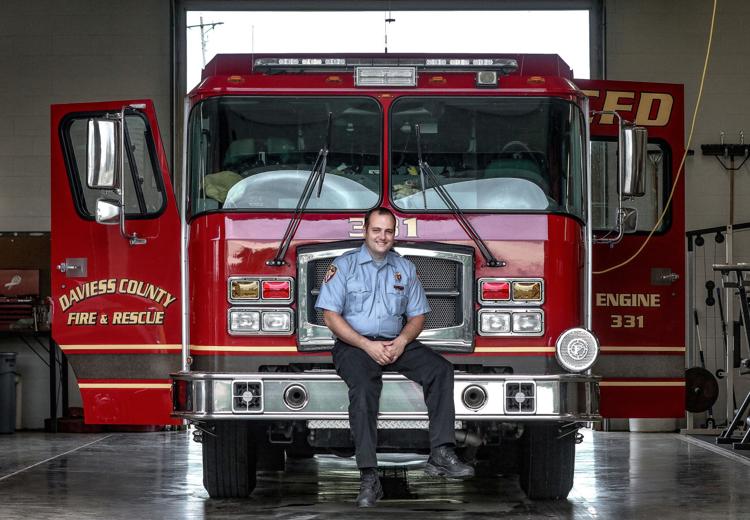 Dream Job: Zboril Brought Love of Firefighting from Czech Republic to Daviess County
5.18.2022
Pavel Zboril, who moved to Owensboro, Kentucky, was a volunteer firefighter from a family of firefighters in Central Europe.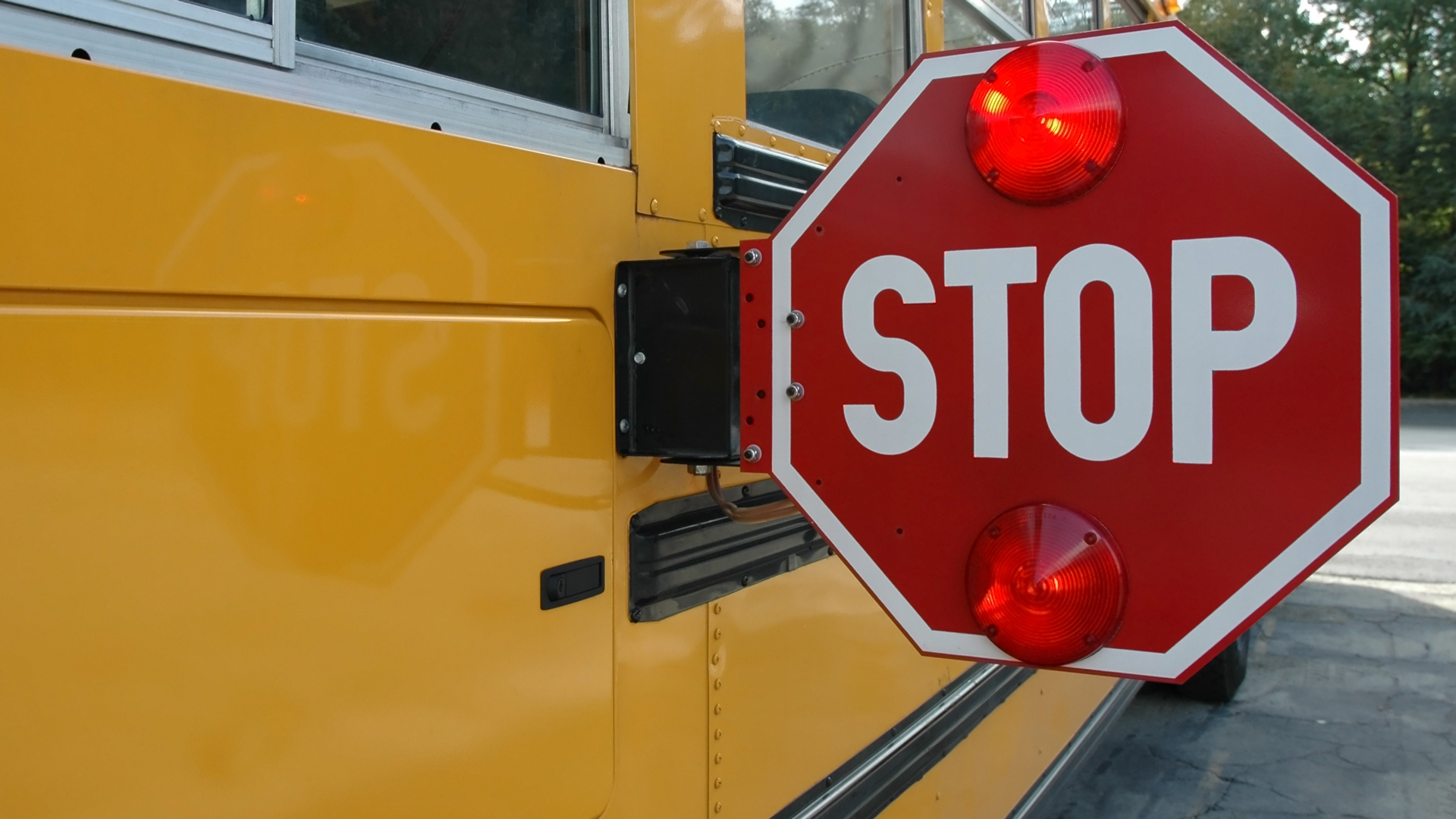 School Bus Heroes
5.18.2022
An AMR crew in Tennessee revives boy who suffered cardiac arrest on his way to class.
AMR New Mexico Adds Curly Haired, Four-Legged Sweetheart to EMS Team
5.17.2022
Therapy dog, "Doc" will help Albuquerque Paramedics, EMTs and Flight Crews with work-related stress.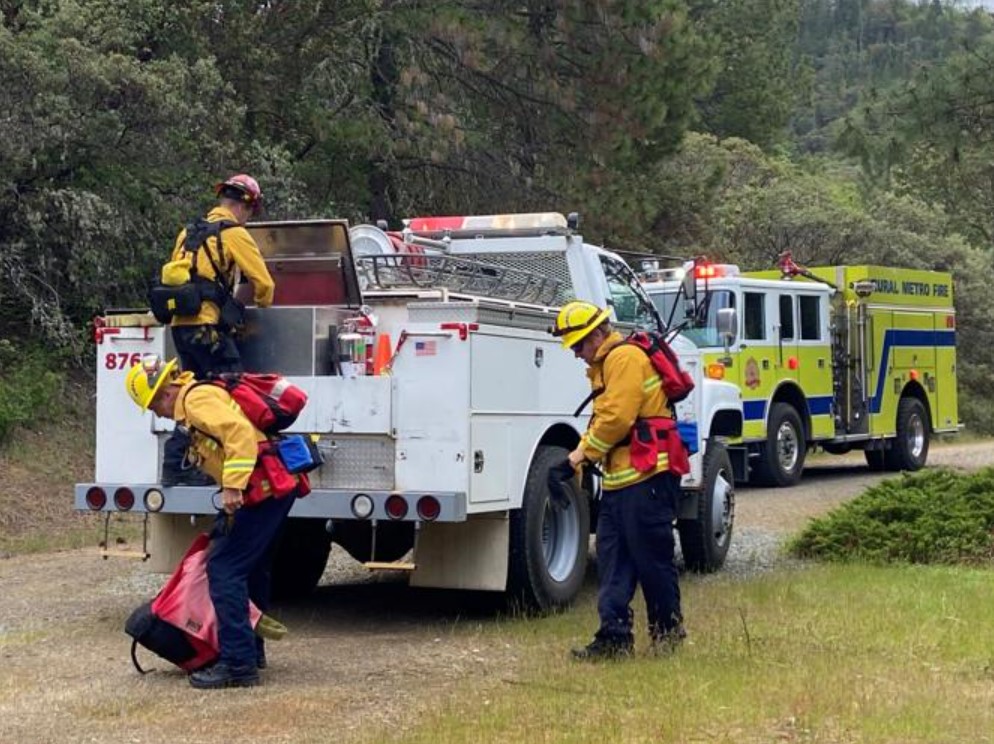 Fire Crews Prepare for Wildfire Season with Their Annual Wildfire Readiness Exercise
5.16.2022
May is recognized as wildfire awareness month.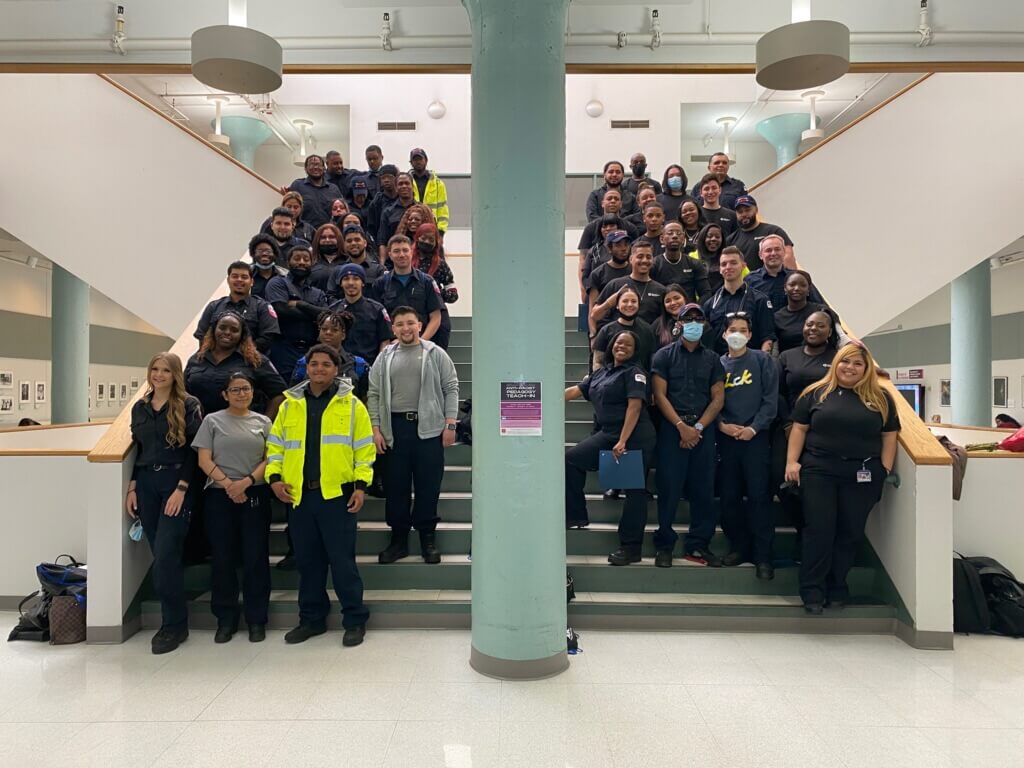 Hunter Ambulance and GMR Celebrate 80 New EMT Graduates in New York
5.12.2022
Upon graduating, each graduate of the Earn While You Learn program will each receive a raise and a promotion.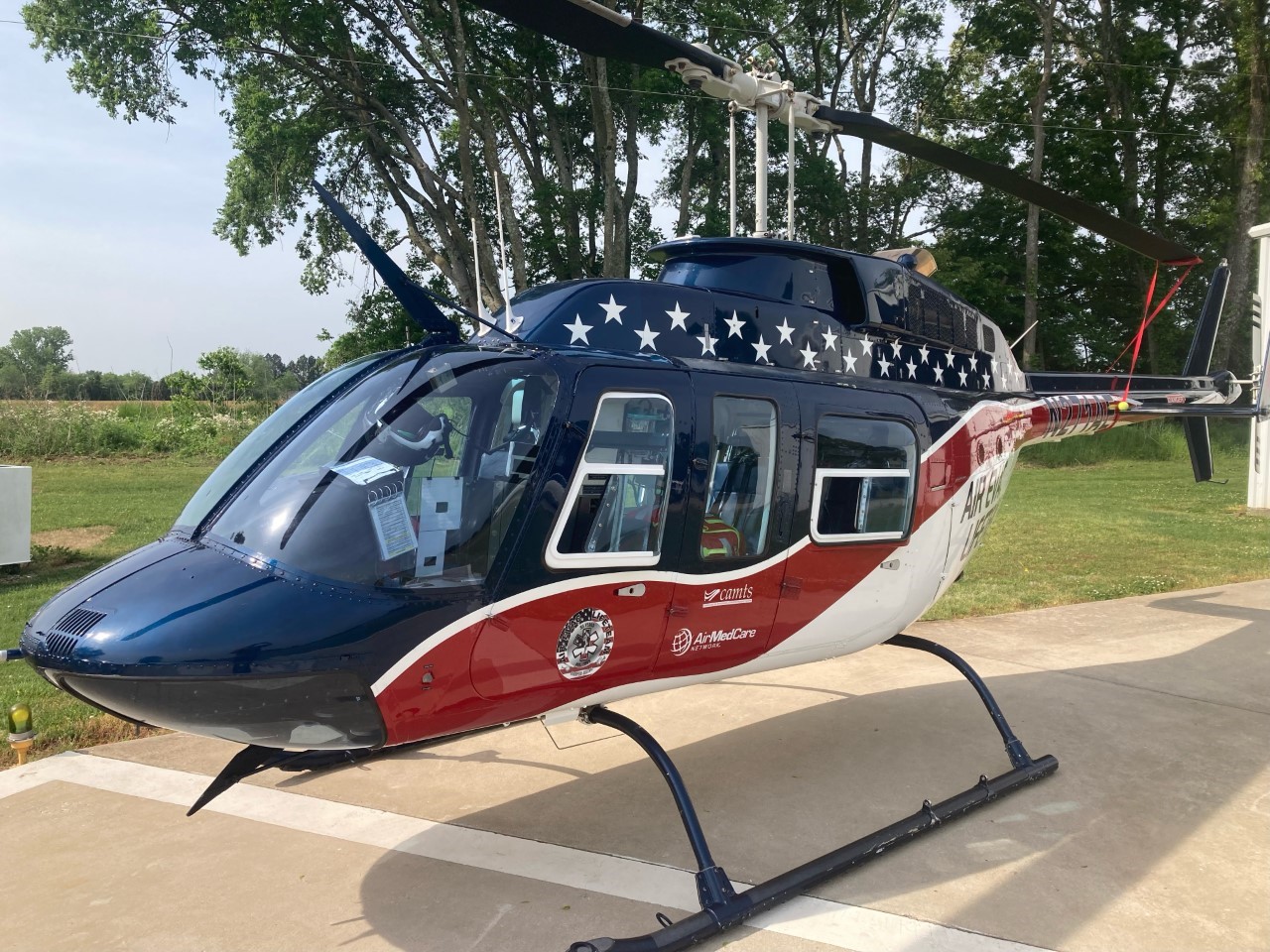 Air Evac Lifetime Base in Limestone County is Ready to Serve
5.12.2022
The base in northern Alabama will be staffed by highly trained pilots, flight nurses, flight paramedics and an on-site aviation maintenance technician.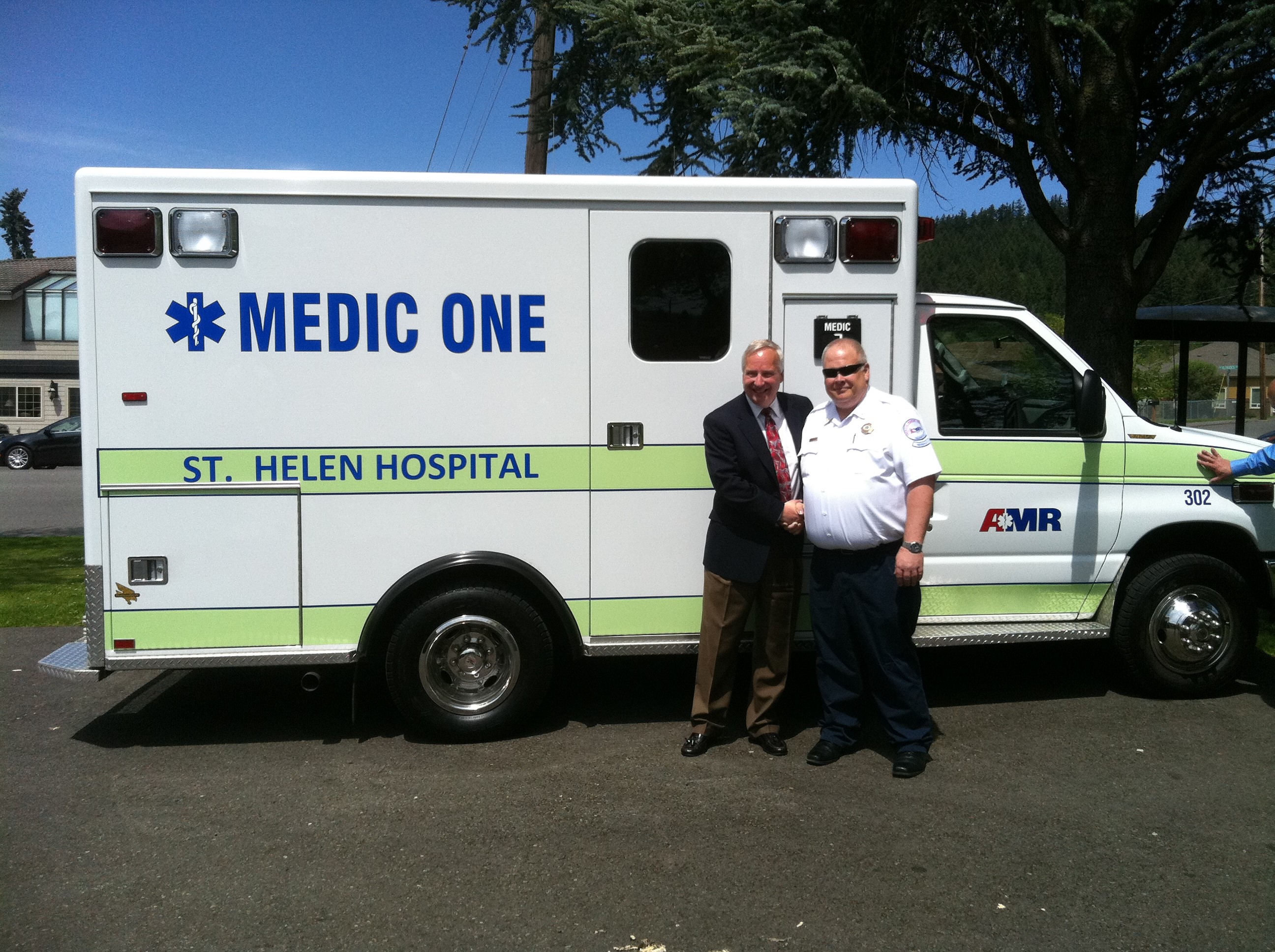 AMR Lewis County Celebrates 40 Years of Service
5.12.2022
The operation in Centralia, Washington started May 1, 1982 in partnership with St. Helen Hospital and City Ambulance.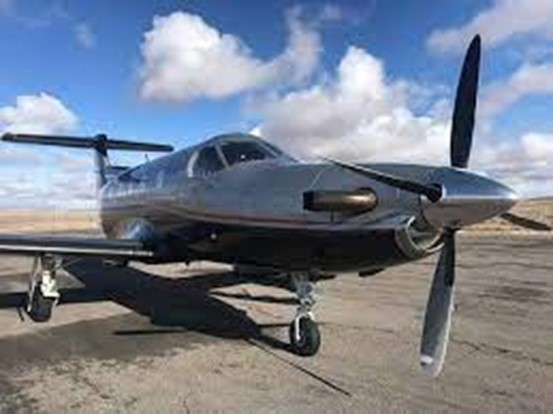 Guardian Flight Opens Base in Gaylord, Michigan
5.5.2022
New operation provides lifesaving flights to area residents and will be staffed by four pilots, two flight nurses and two flight paramedics.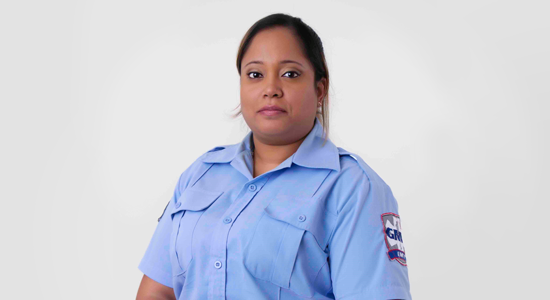 Port of Spain EMT to Be Honored at Annual Stars of Life Awards Ceremony in Washington D.C.
5.2.2022
Renata Baboolal with GMR Trinidad and Tobago was recently named one of 33 GMR Stars of Life.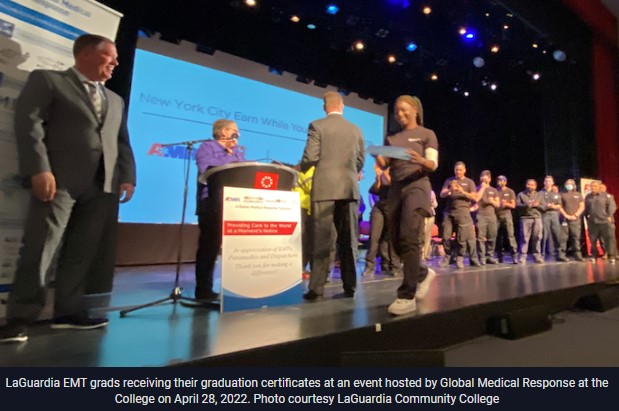 LaGuardia Held Graduation of 80 Emergency Medical Technicians
5.2.2022
The graduation comes in the midst of a critical, nationwide EMT shortage.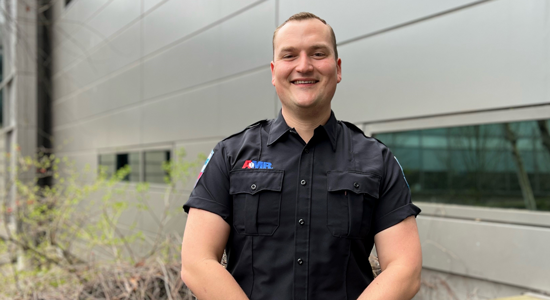 Washington State EMT to be Honored at Annual Stars of Life Awards Ceremony
4.29.2022
James Burns of Seattle is being recognized for his heroism that saved one man from harming himself and another from posing a threat to others on a freeway.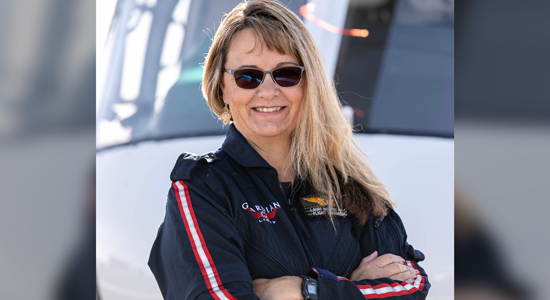 Wyoming Flight Paramedic to be Honored at Annual Stars of Life Awards Ceremony
4.29.2022
Lauri Wempen of Riverton was nominated for her dedication of service to communities in her state.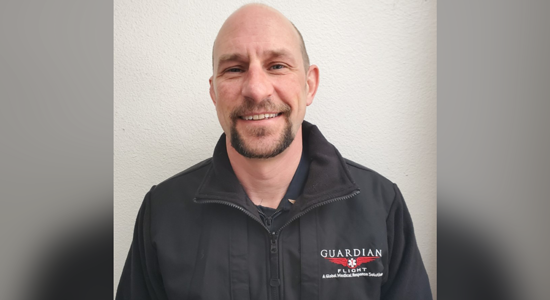 Alaskan Flight Nurse to be Honored at Annual Stars of Life Awards Ceremony
4.29.2022
Jason Dau was nominated for ensuring that residents in the small community of Kotezbue gets access to life-saving care, even if it's as far away as Anchorage.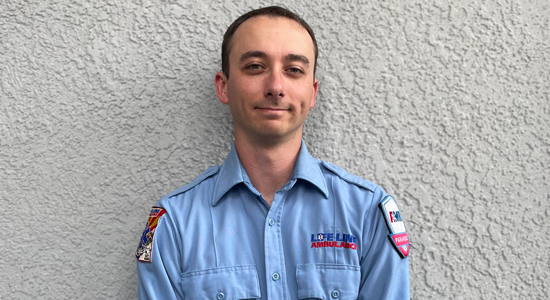 Arizona Paramedic to be Honored at Annual Stars of Life Awards Ceremony
4.29.2022
Dylan Schoch of Prescott was nominated for the award because of actions he took to care for a pediatric patient following a motor vehicle accident.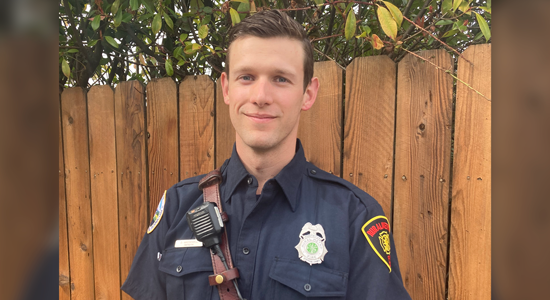 Oregon Rural Metro Firefighter to be Honored at Annual Stars Of Life Awards Ceremony
4.29.2022
Daniel MacDowell of Grants Pass was nominated for his heroic actions during a medical call involving a child experiencing an allergic reaction.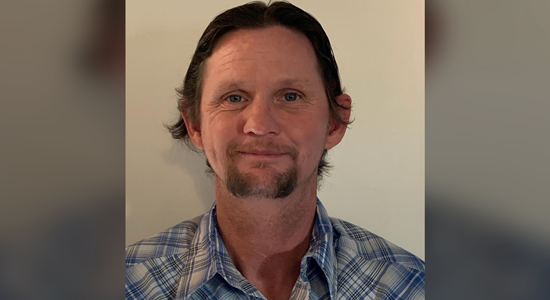 New Mexico EMT to be Honored at Annual Stars of Life Awards Ceremony
4.29.2022
Jack Rathgeber is being honored for the actions he took during an off-highway rescue call to access a patient.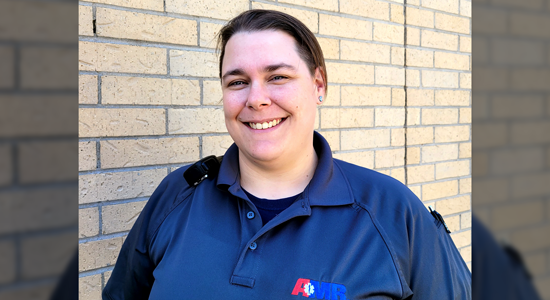 Texas Paramedic to be Honored for Stars of Life Award
4.29.2022
Darla Biggerstaff of Waco is one of 33 GMR honorees to be recognized at the May Stars of Life Awards Ceremony in Washington, D.C.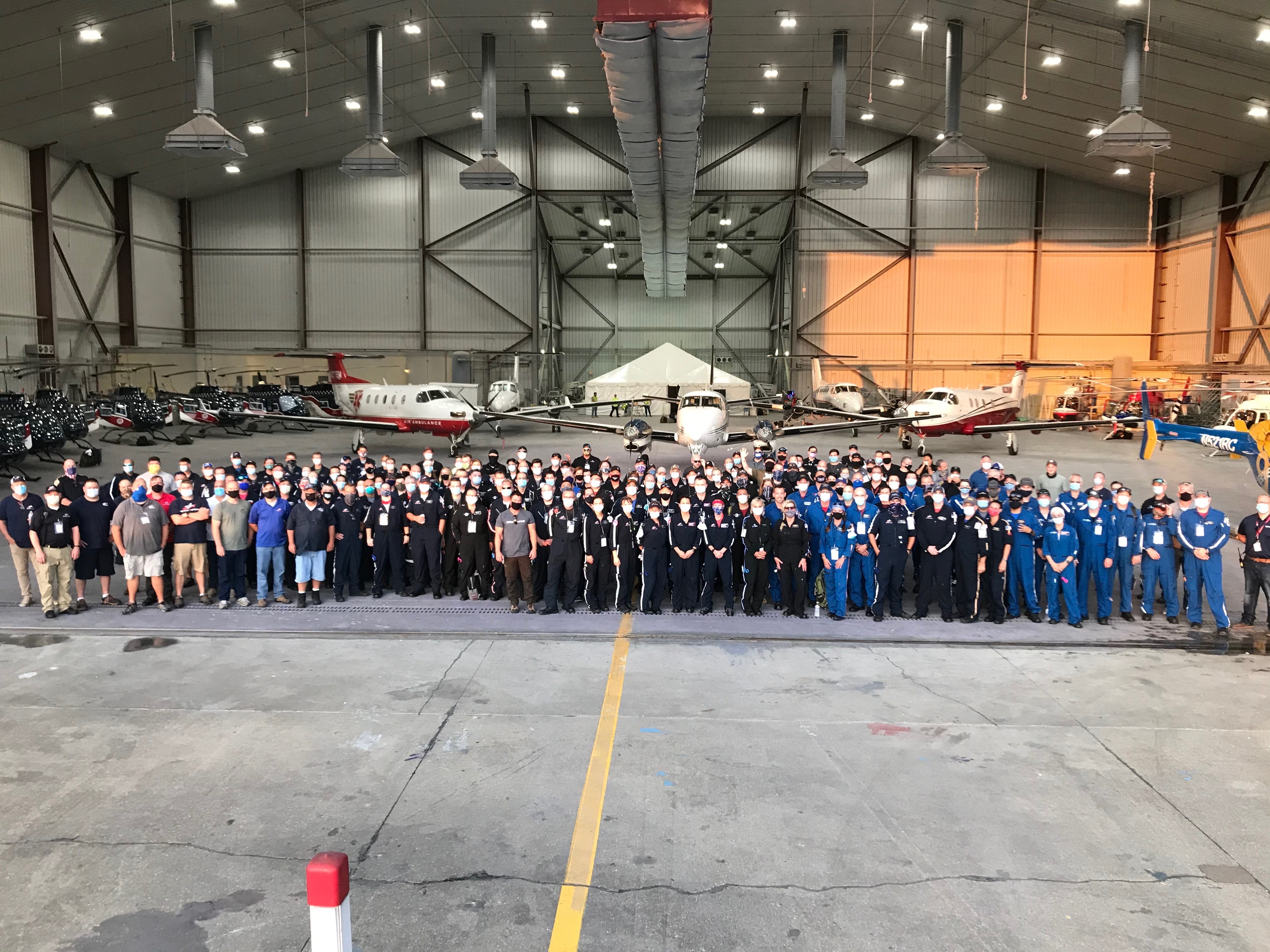 AMR Awarded Five-Year $1.2B Contract As FEMA's National Medical Transport and Support Provider
4.28.2022
GMR, the parent company of AMR, says the new contract begins on May 1, 2022 and continues through April 30, 2027.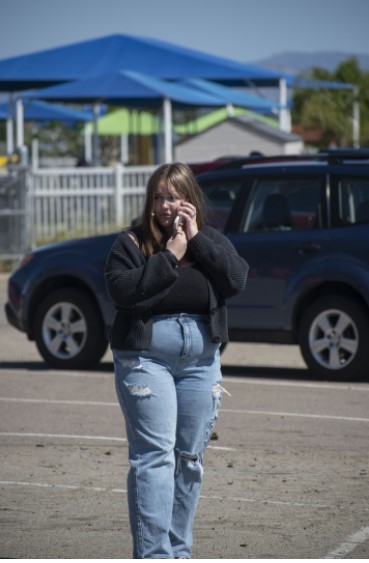 'Every 15 Minutes' Jolts Students With Reality of Drunken Driving
4.28.2022
The program, a collaboration between Ramona High and the California Highway Patrol, aims to challenge students about the dangers of drinking and driving.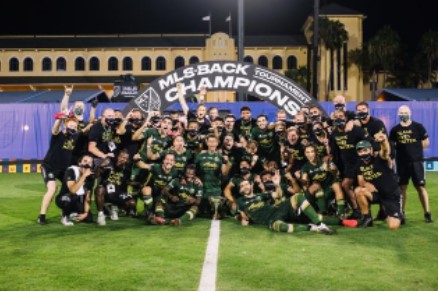 Timbers, Thorns FC, Fans and Partners Raise over $500,000 and Counting for Unicef Relief Efforts in Ukraine
4.28.2022
AMR, a supporting partner, donated time and services to the event. The final donation tally is ongoing through May 5.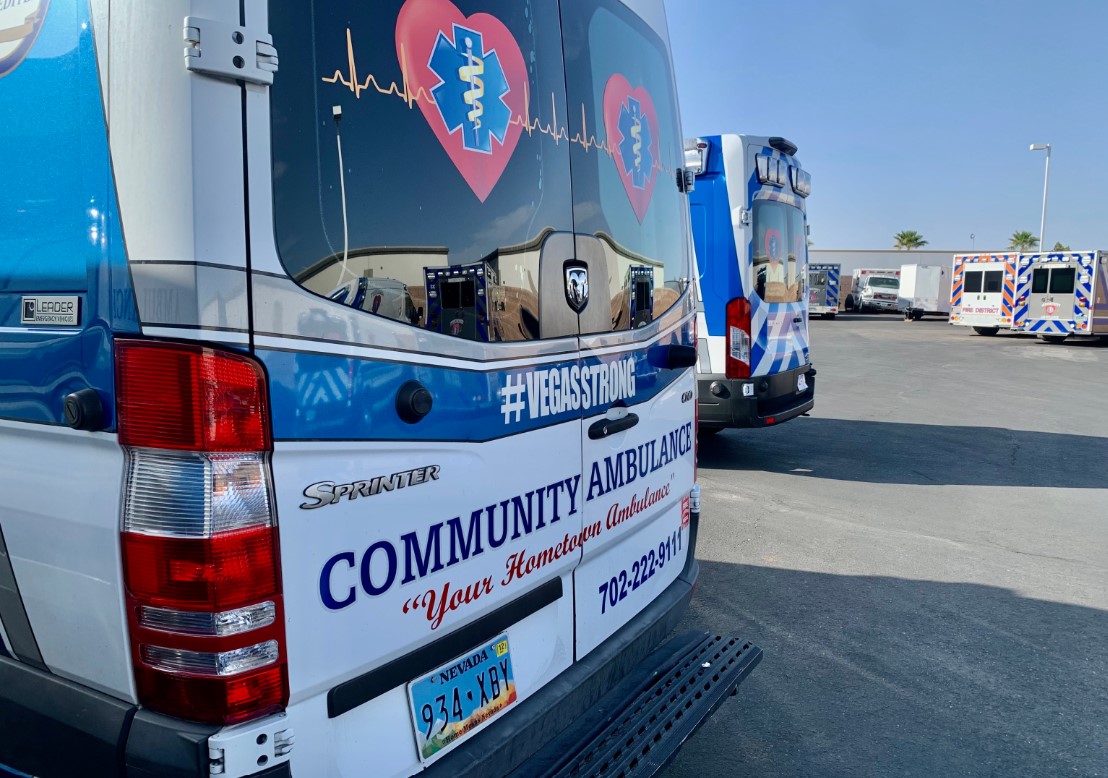 Safety Preparations Underway as NFL Draft Hits the Las Vegas Strip
4.27.2022
The NFL Draft is coming to Vegas for the very first time, so plans are being executed to make sure everyone attending stays safe.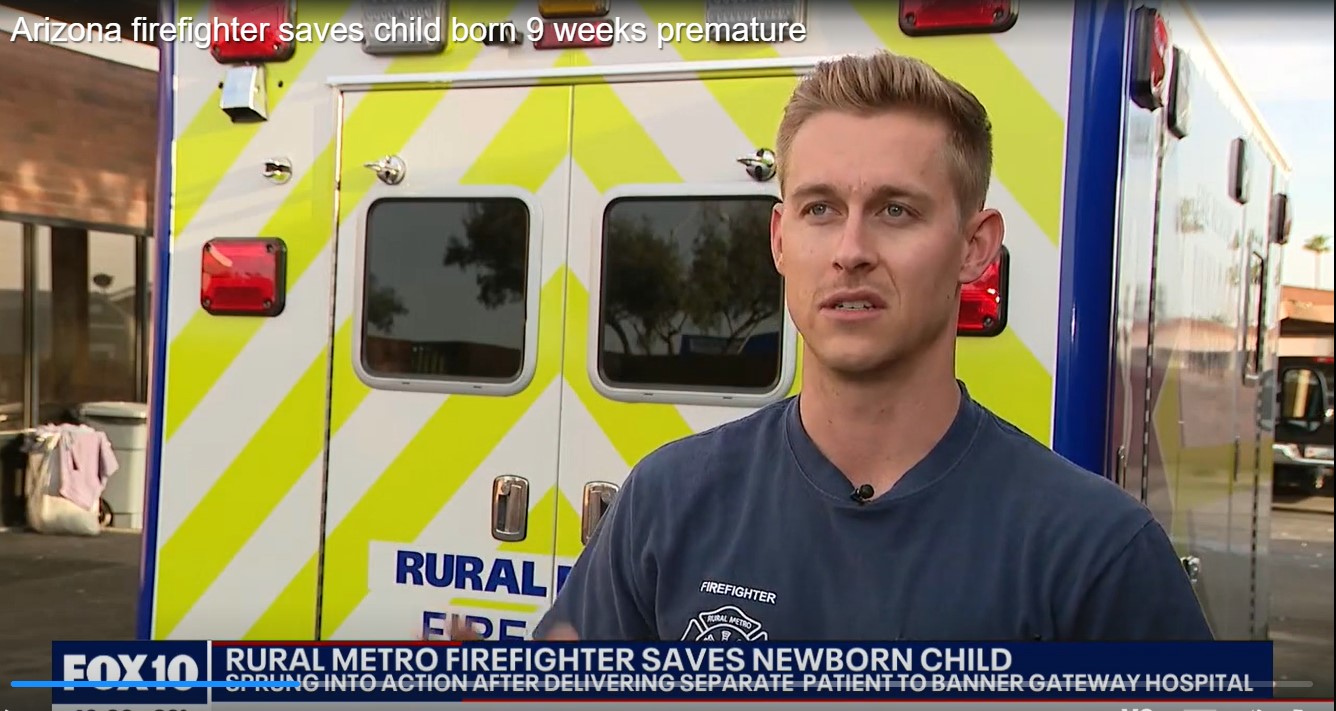 Arizona Firefighter Saves Child Born Nine Weeks Premature
4.27.2022
A Rural Metro Firefighter in Gilbert is being hailed as a hero for coming to the rescue of woman and her newborn baby.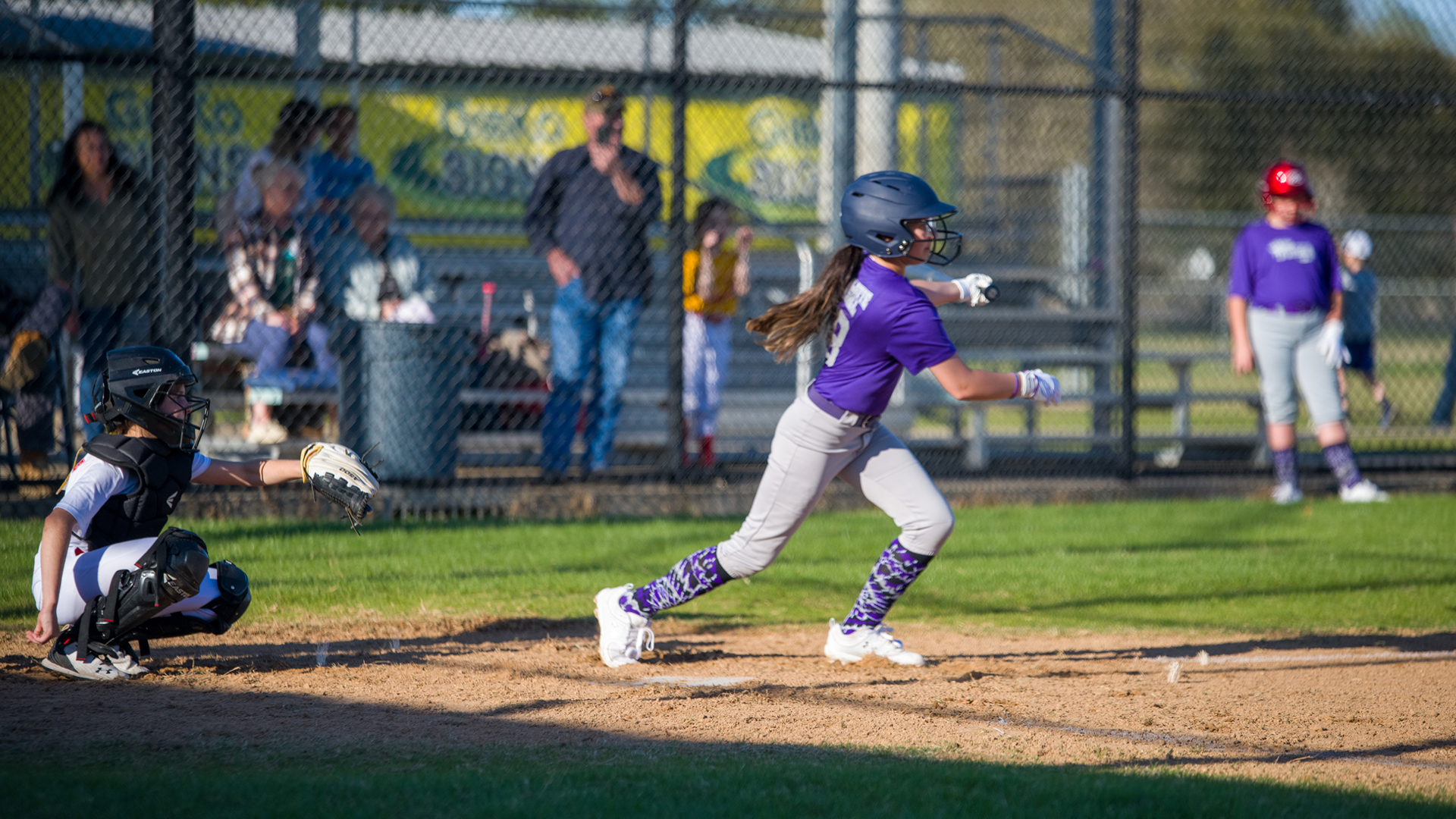 Play Ball!
4.26.2022
A Louisiana girl is back at her game thanks to a quick-acting Air Evac Lifeteam crew.
Flight Nurse Recognized in First Responder in Quarter Program
4.26.2022
Air Evac Lifeteam flight nurse Keva Wright was honored for her selfless acts and being willing to help in any way she can regardless of the situation.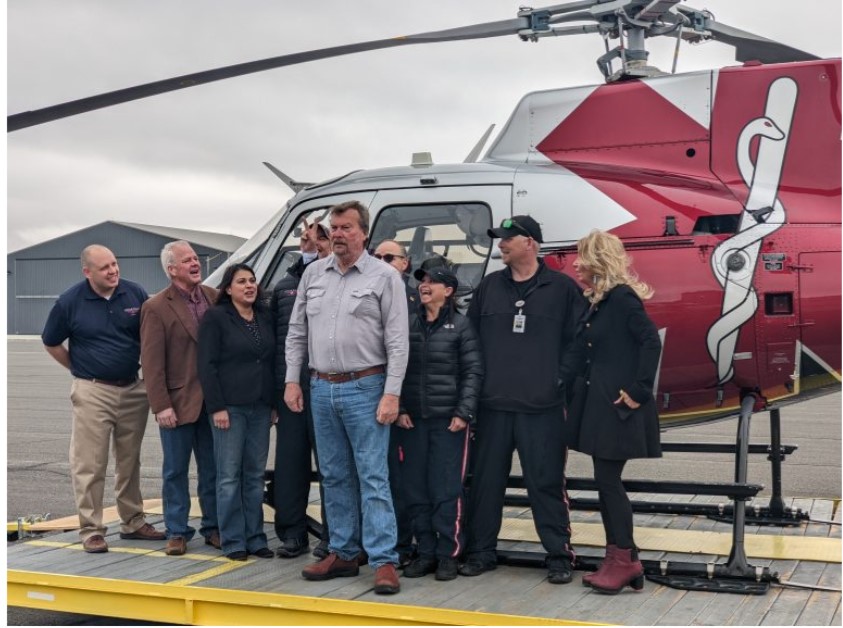 Wyoming Reps. Join AirMedCare to Announce Relaunching of Air Medical Services
4.26.2022
House Bill 0007 permits air ambulance membership providers to do business in Wyoming without being considered a type of insurance.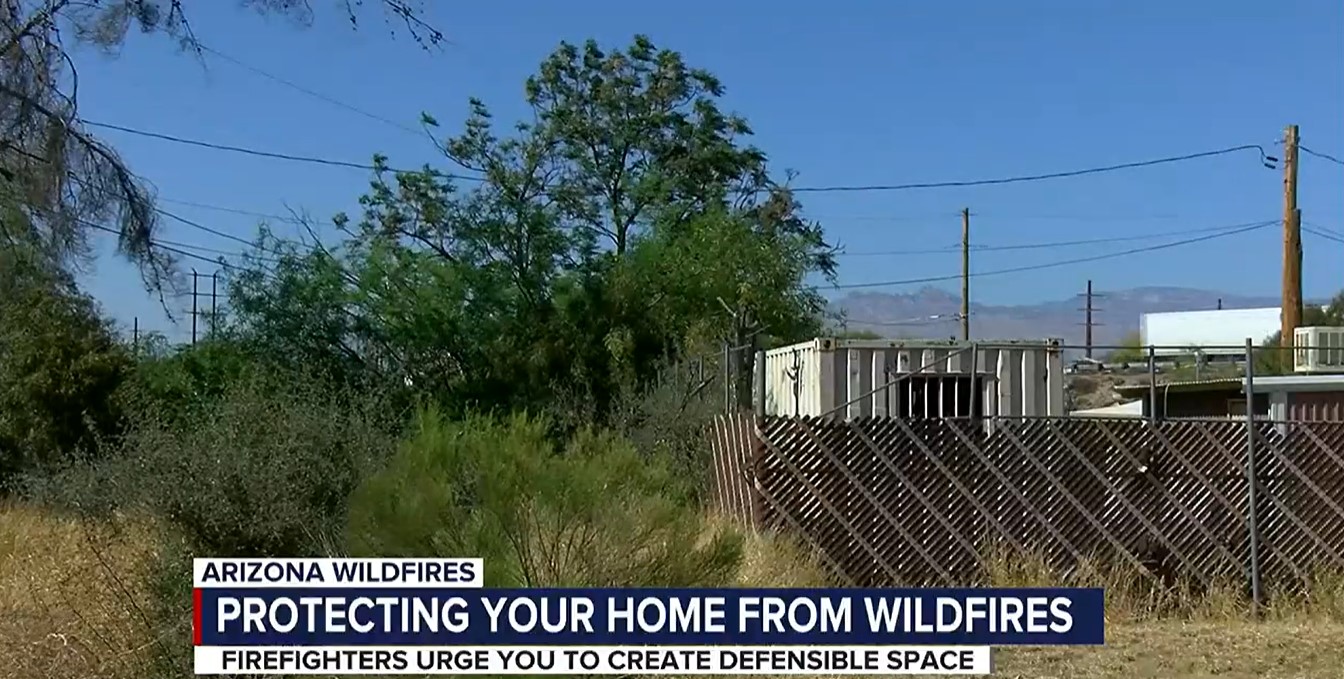 Wildfire Season Sees Strong Beginning in Southern Arizona
4.21.2022
Wildfire season is off to an early start in southern Arizona. Rural Metro Fire offers these tips to help you keep your home safe.
Partners in Hope
4.21.2022
GMR, in partnership with the Rochester Institute of Technology, built a neonatal ambulance to address Honduras' infant mortality rate.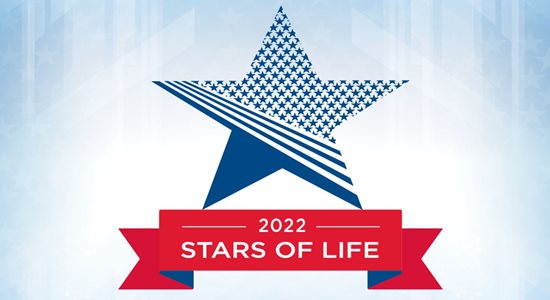 33 GMR Team Members To Receive EMS Industry's Highest Honor
4.19.2022
"Stars of Life" honorees will be recognized by AAA in Washington, D.C. in May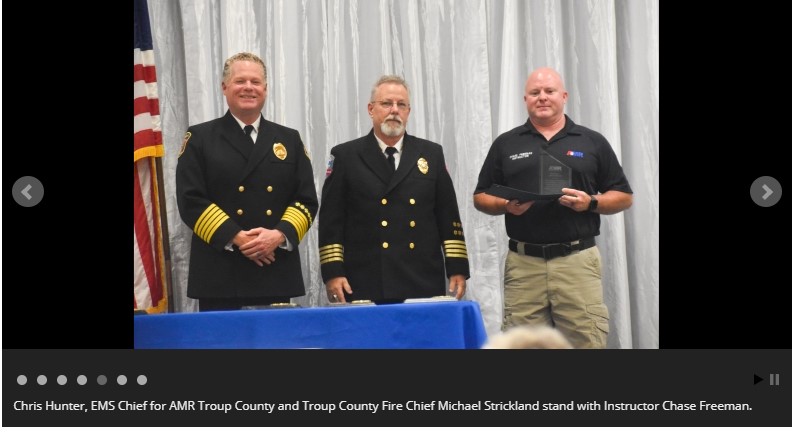 AMR, Troup County Fire Department Honor Several
4.18.2022
AMR Georgia and the Troup County Fire Department honored a class of 18 students who earned their EMT-B certifications.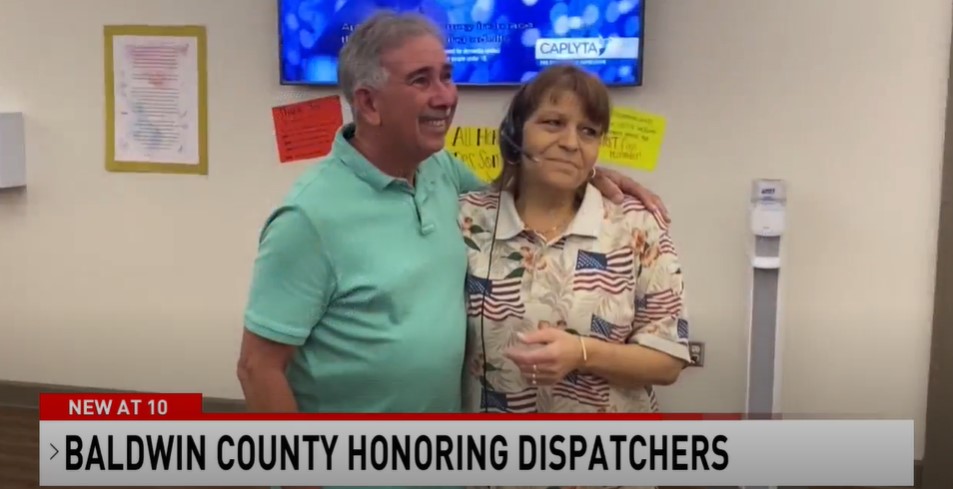 Baldwin 9-11 Dispatcher Honored for Saving Life of Summerdale Mayor
4.18.2022
Tammy Campbell of Alabama said her shift on February 18 drastically changed when she got a call about Mayor David Wilson's cardiac arrest.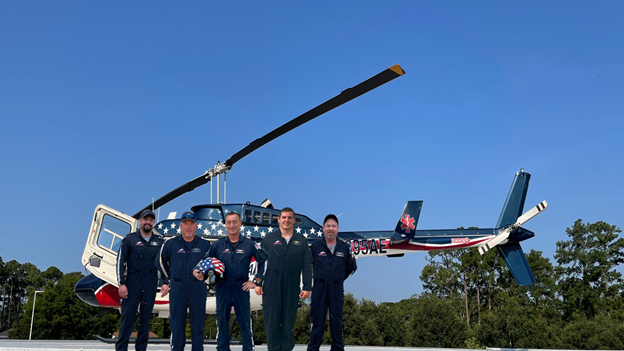 Five Evac Lifeteam Crew Members Celebrate Career Milestones
4.15.2022
All five fly for Air Evac Lifeteam in Jesup, Georgia and each has flown more than 1,000 patients.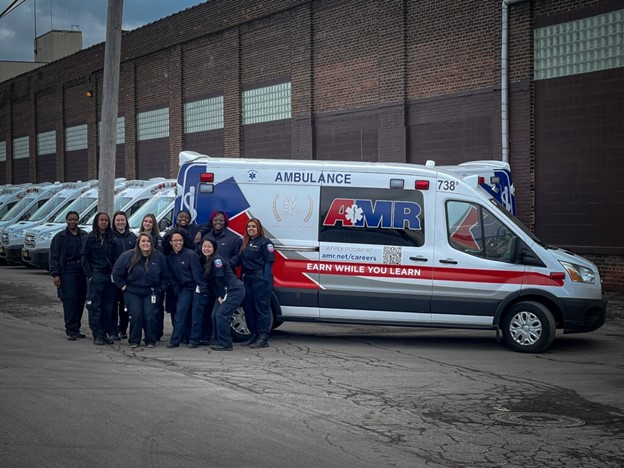 AMR Rochester Banking On All-Female Class of Trainees to Help with EMT Shortage
4.14.2022
There is something special about this class, which graduated in March. Something unique. There are 10 graduates and all 10 of them are women.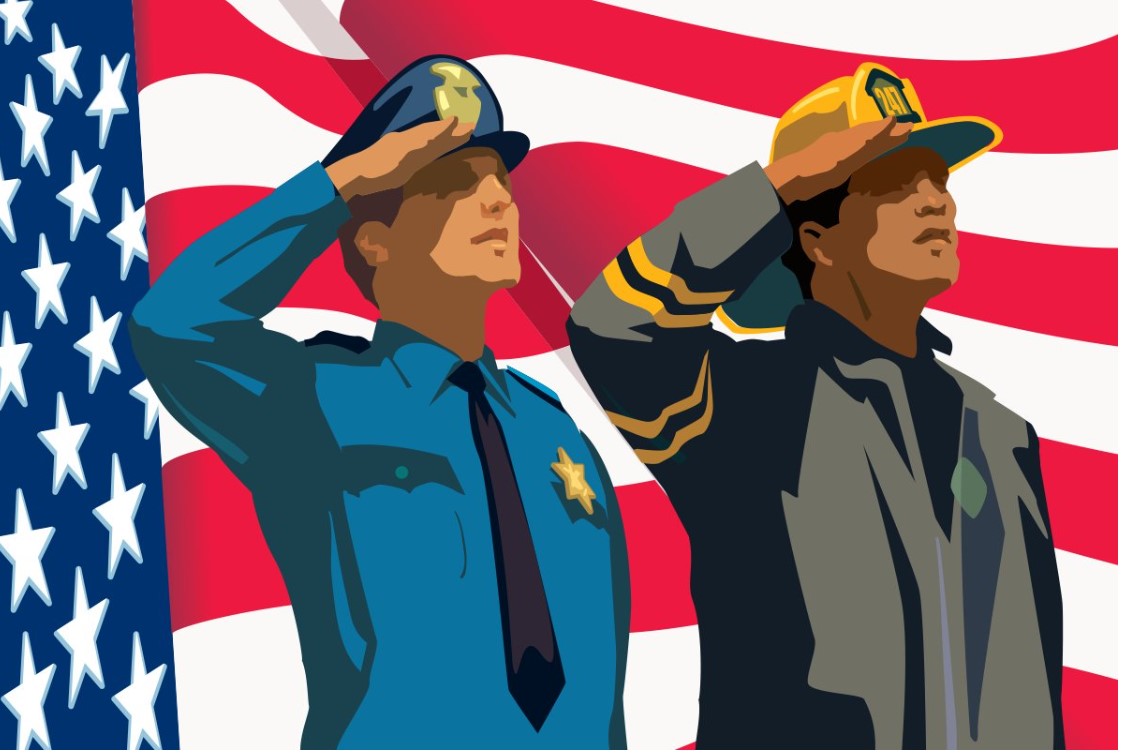 Courieis: We Must Focus on First Responder Mental Health, Wellbeing
4.12.2022
Not many of us can understand or empathize with the things first responders encounter during an emergency or even on a daily basis.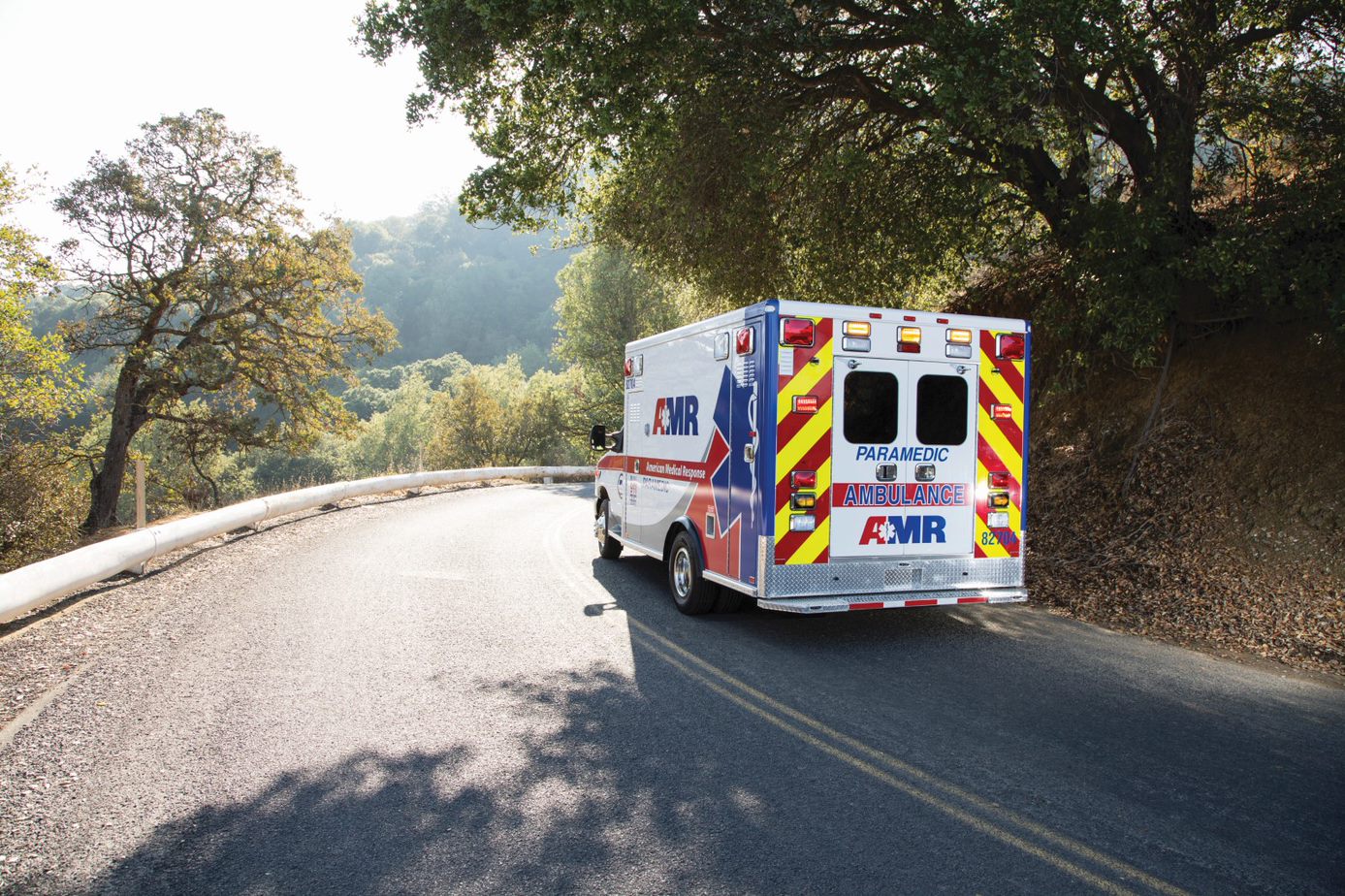 How First Responders Are Managing High Gas Prices
4.4.2022
AMR and the Spokane Fire Department in Washington are working to keep ambulances fueled through fire season and beyond.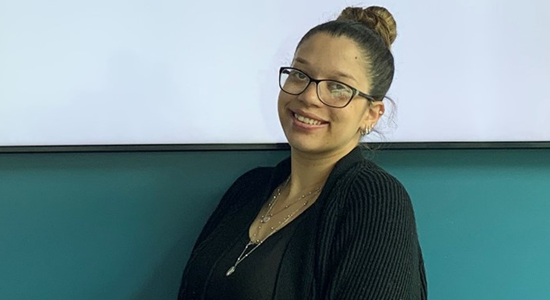 Access2Care to Host a Job Fair For Prospective Employees
4.4.2022
The job fair will be held from 3-8 p.m. on Tuesday, April 12 in Tampa, Florida.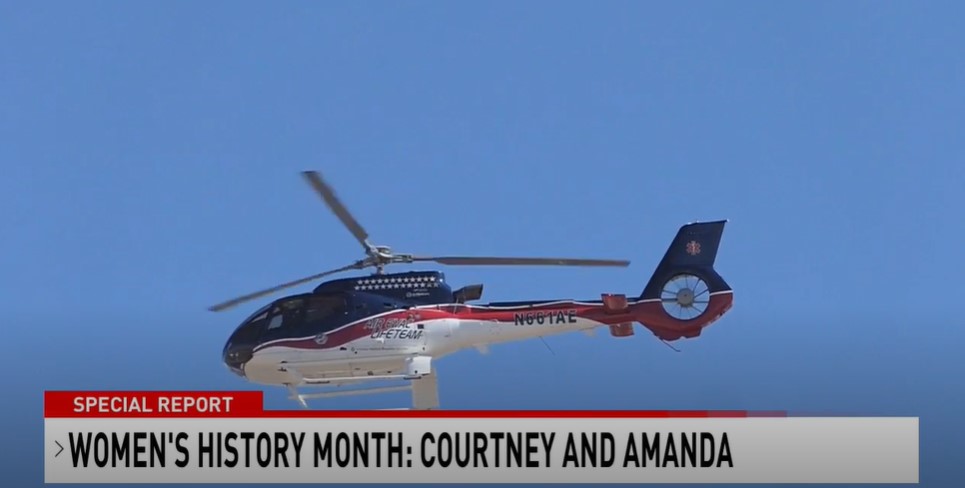 Women's History Month: Courtney, Amanda and Women in Emergency Medicine
4.1.2022
Courtney Thurman and Amanda Duncan are two of the very few female EMTs who are taking EMS to the skies in the Texas Panhandle.

AMR Earns Prestigious CAAS Reacreditation
3.29.2022
An independent review validates that accredited agencies adhere to the highest standards in the industry.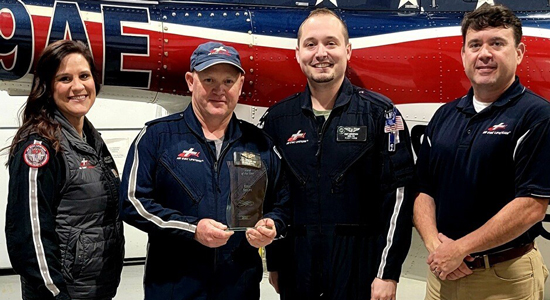 Washington County Flight Nurse Honored
3.29.2022
Eric Selby has flown for Air Evac Lifeteam for seven years.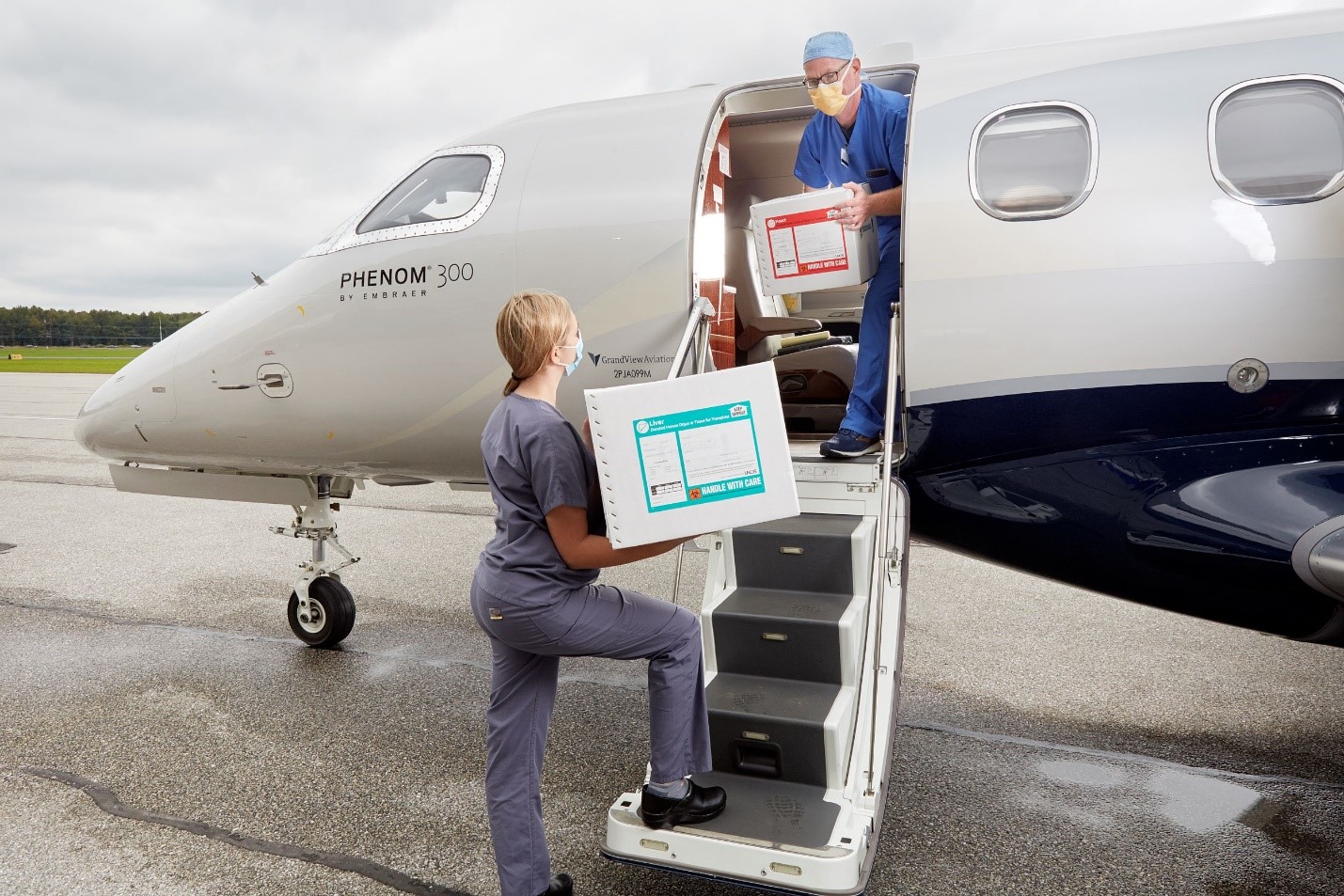 GMR Completes Purchase of Grandview Aviation
3.29.2022
The Baltimore-based aviation company brings organ procurement expertise.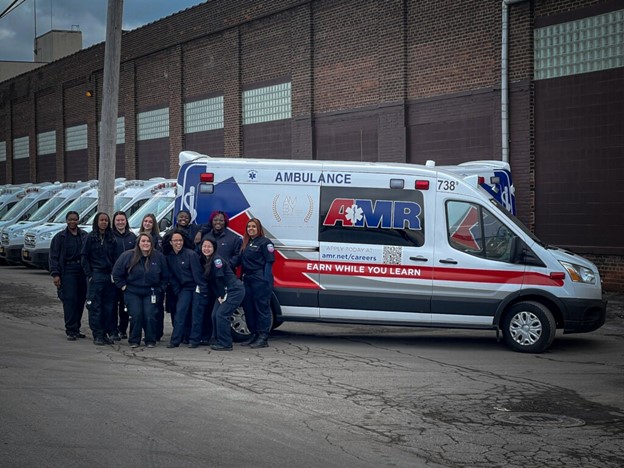 Nation's First Ever All-Female Class Graduates From AMR Rochester's EWYL Program
3.23.2022
The history-making class celebrated during Women's History Month.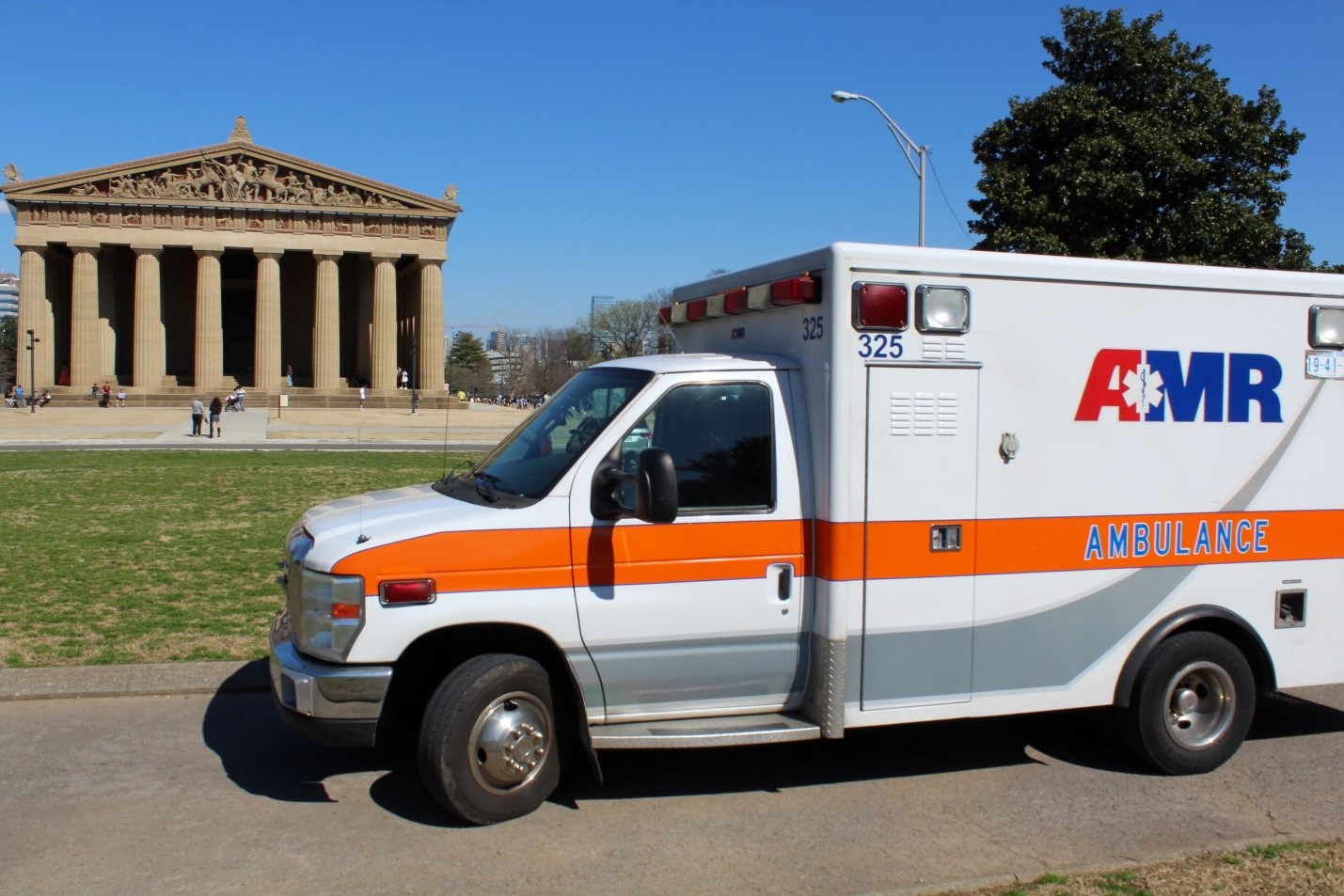 AMR Announces Up To $10,000 in Bonuses for New and Existing Team Members
3.23.2022
The ambulance service provider is actively hiring qualified paramedics and EMTs.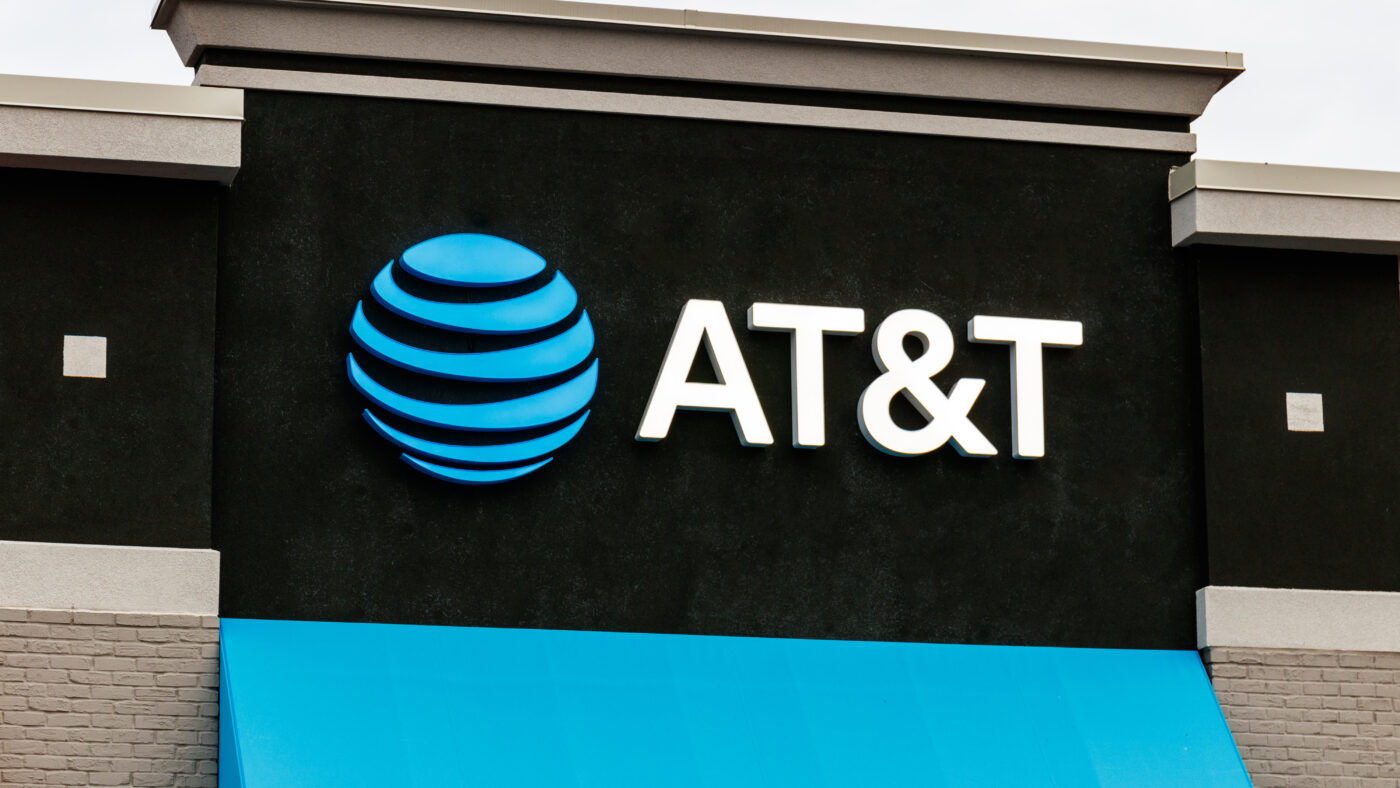 Global Medical Response Transforms Emergency Response with FirstNet
3.22.2022
FirstNet, provided by AT&T, is the only network built with and for America's first responders and the extended public safety community.
Long Island Welcomes 11 New EMTs Amidst Nationwide Shortage
3.22.2022
This is the second class to graduate from the Long Island program since AMR and its parent company, GMR, acquired Hunter EMS last summer.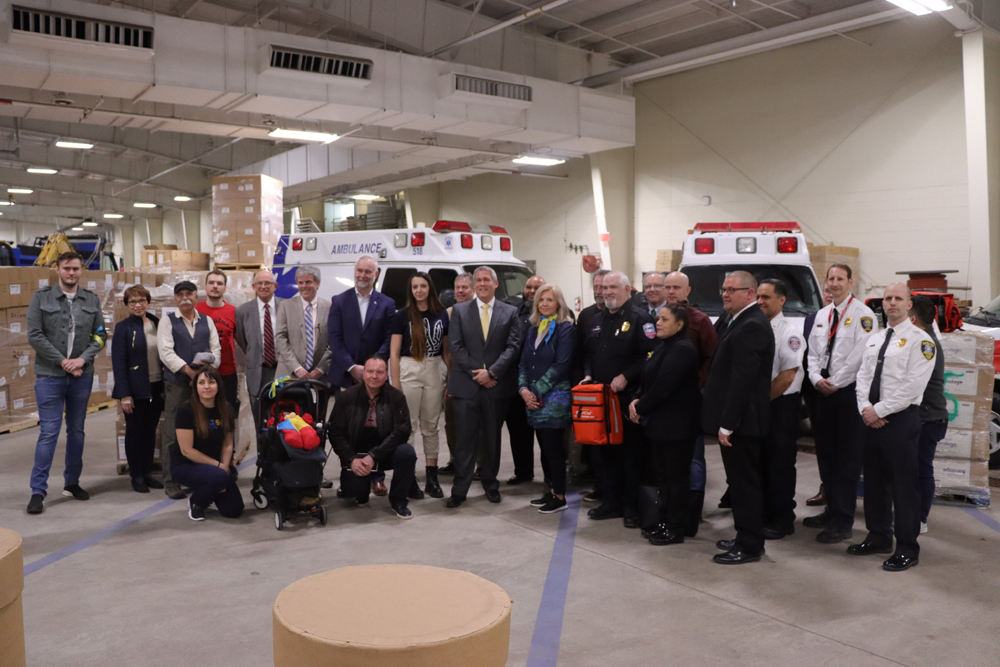 Monroe County Announces Community Collaboration to Assist Ukraine
3.21.2022
Donations from the Western New York county include two ambulances and $10,000 in first aid supplies from AMR.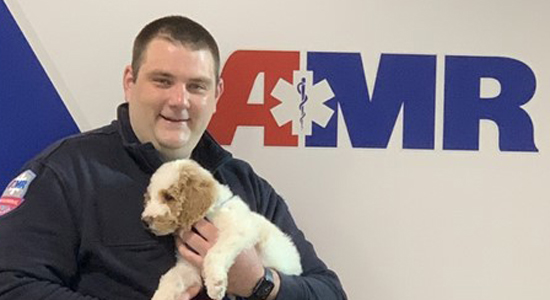 AMR Syracuse Welcomes Therapy Dog In Training
3.15.2022
Once fully trained and certified, Benny, Therapy Dog in-training, will help Paramedics, EMTs and other First Responders with stress relief.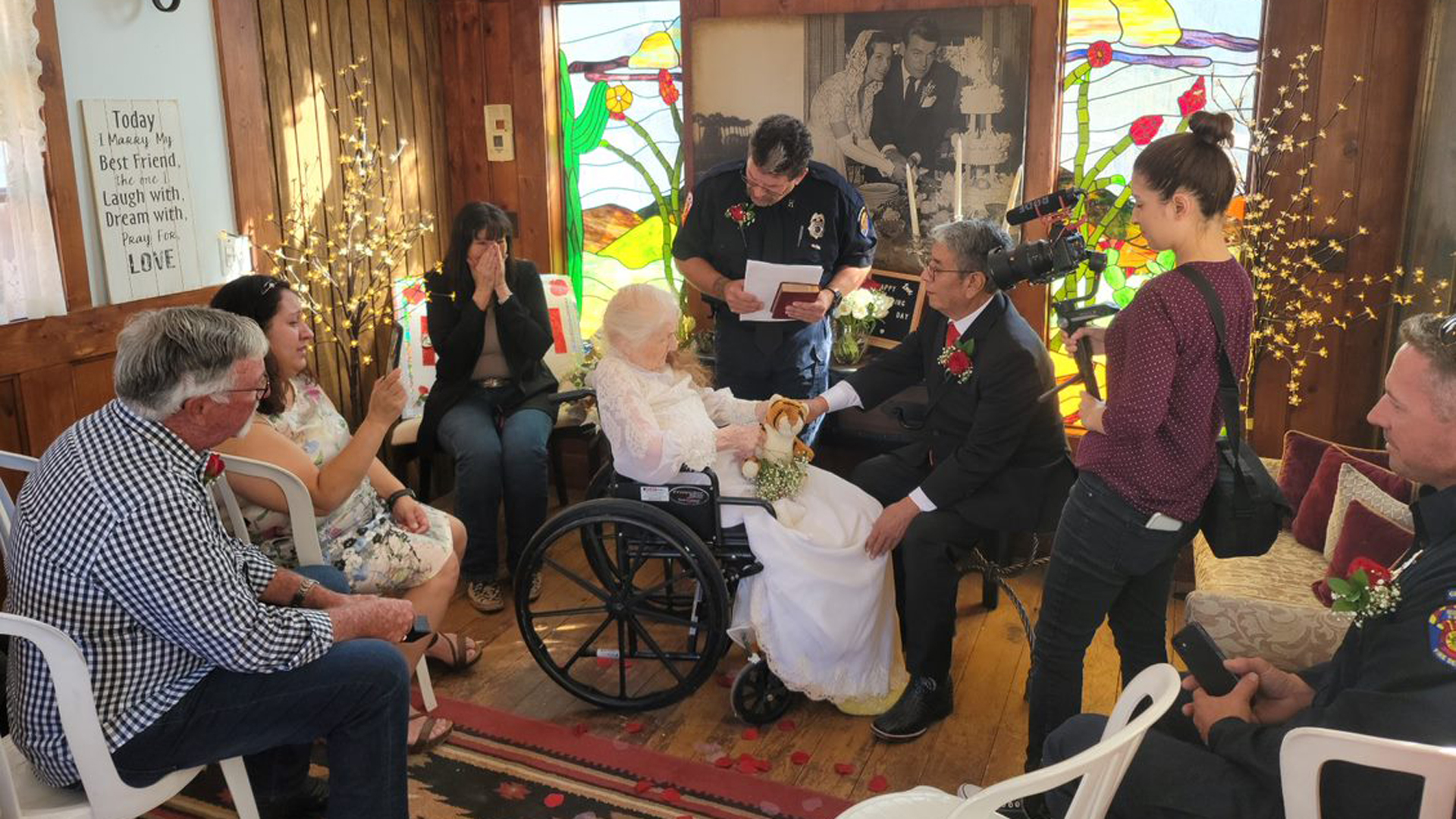 To Have and To Hold
3.15.2022
An Arizona Rural Metro Fire Captain officiates renewal of wedding vows for dying woman.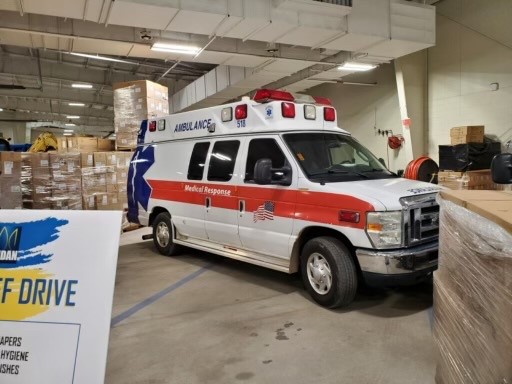 Helping Ukraine Communities
3.12.2022
Rochester's Ukrainian community said they needed ambulances. They got 3.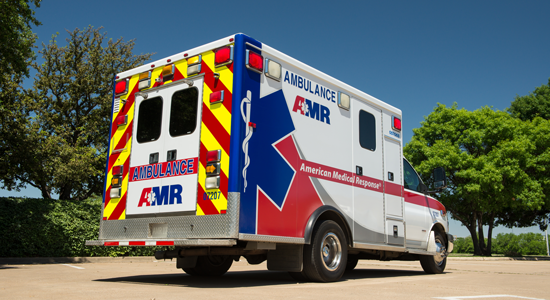 Nurse Navigation with AMR
3.10.2022
The program aims to reduce costs, free up emergency response personnel to address life-threatening situations and improving overall patient outcomes regardless of severity.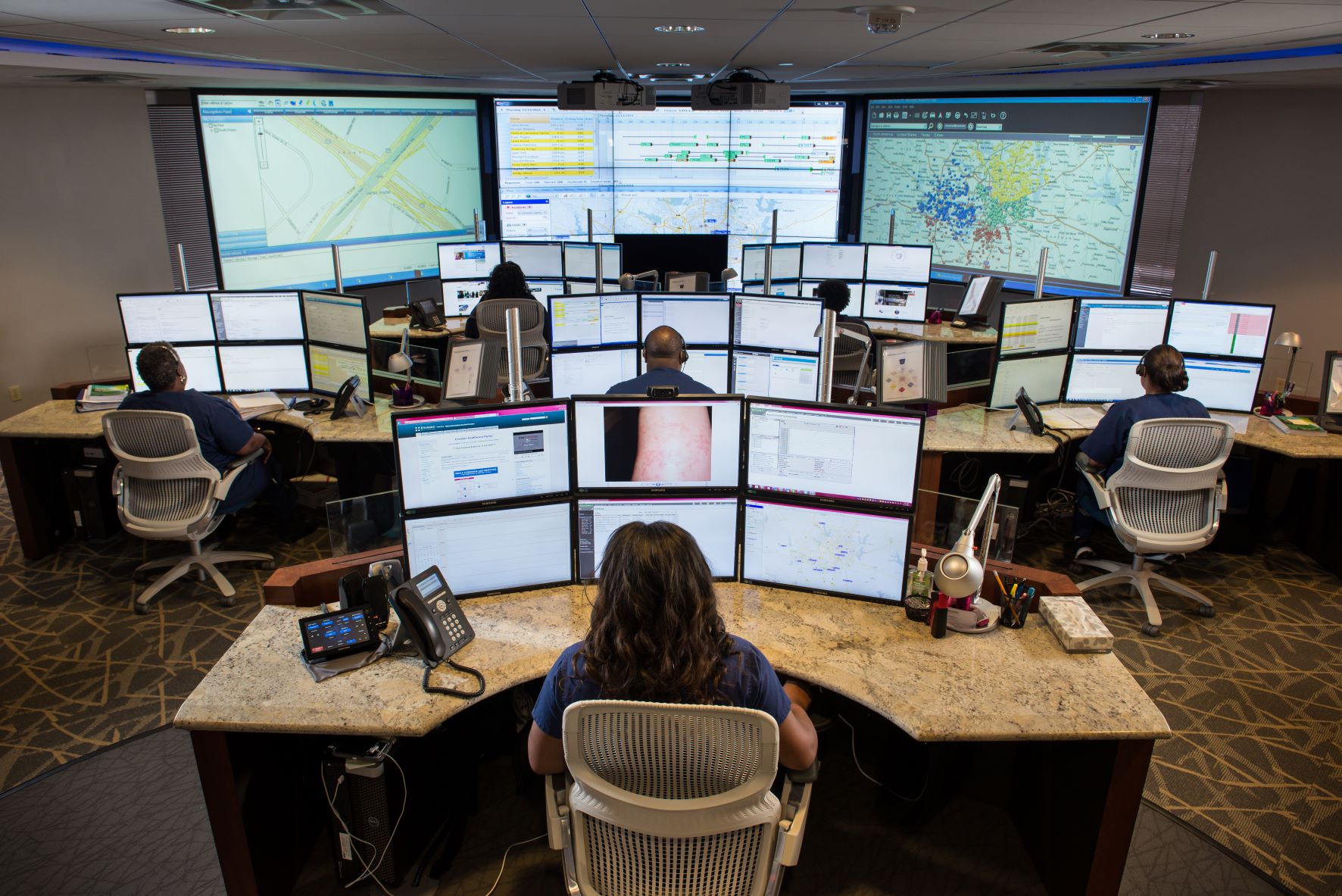 Free Urgent Health Service Coming to Knox County
3.10.2022
Under the Nurse Navigation Program, AMR will connect those in need with a licensed nurse when they call 911 in a non-emergency situation.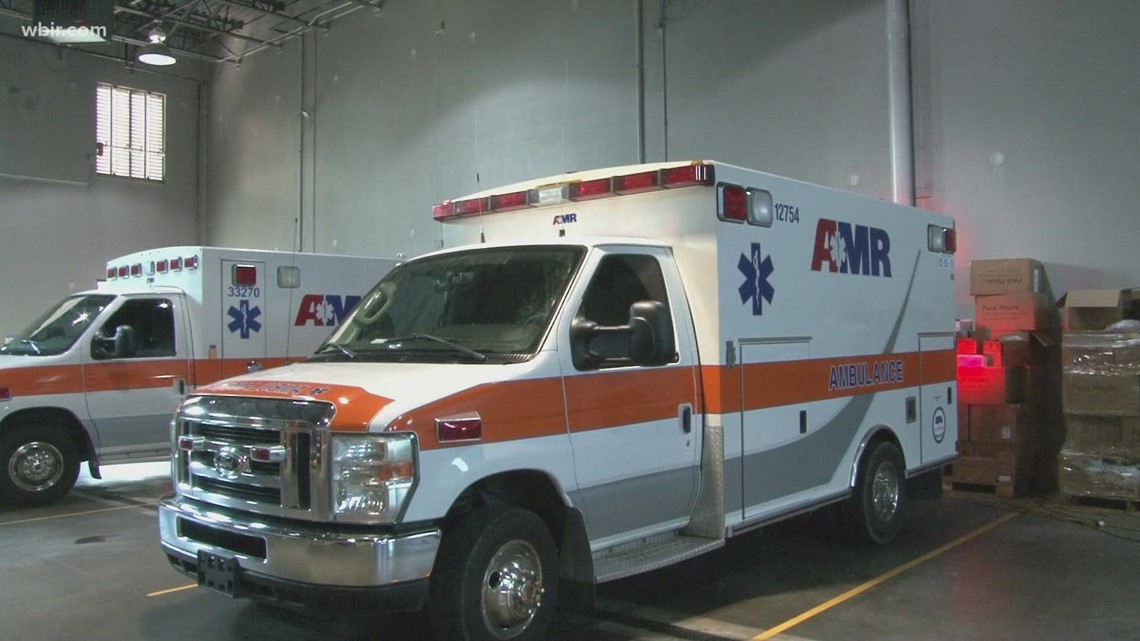 'An Innovative Solution' | Knox County Mayor Glenn Jacobs, AMR Announces Program That Will Route 'Less Emergent' 911 Calls to a Nurse
3.10.2022
The Nurse Navigation Program is completely funded through AMR.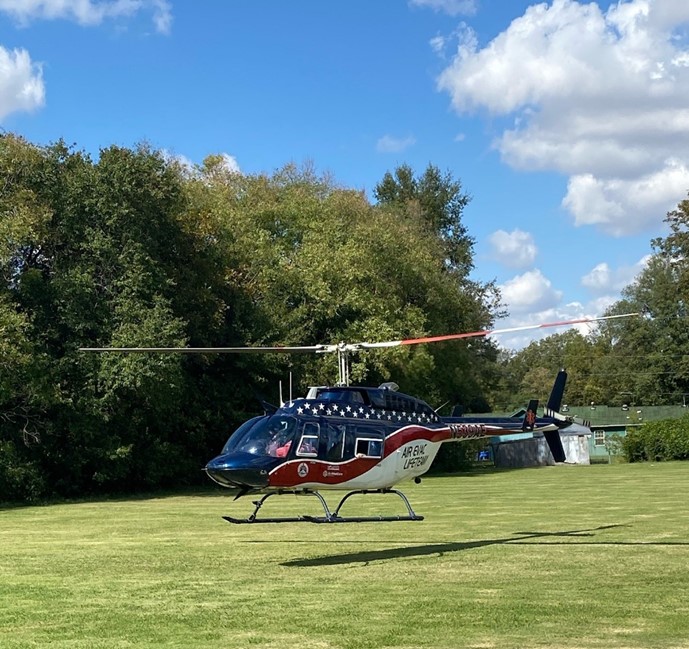 Air Evac Lifeteam to Hold Landing Zone Class for Area First Responders
3.9.2022
The class allows Air Evac Lifeteam to work with area police officers, firefighters and EMS agencies and instruct them on how to interact safety with helicopters.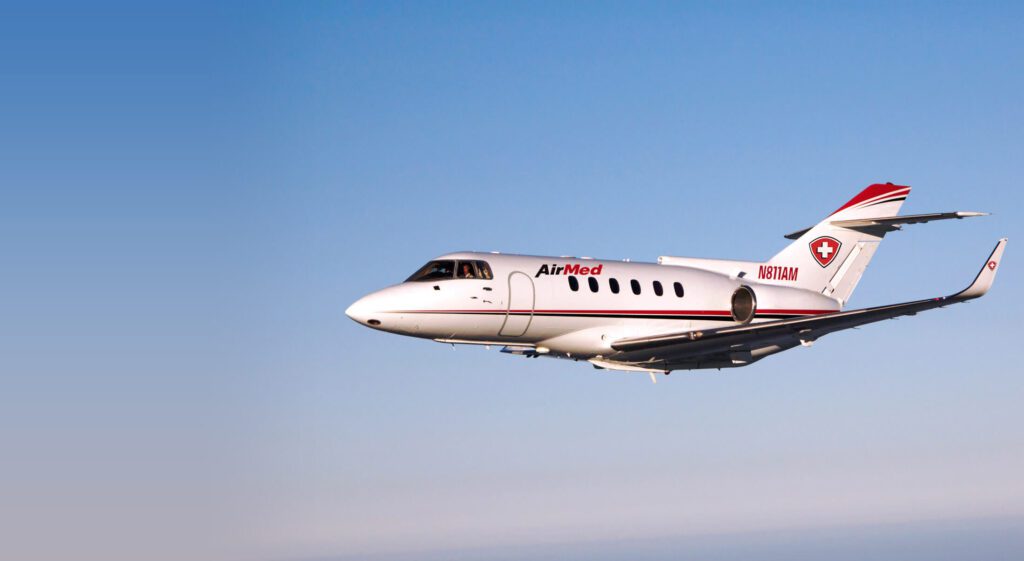 ONEflight Introduces New Benefits For BAJ Members
3.9.2022
ONEflight has teamed up with AirMed, which now offers ONEflight Members its full-service emergency air ambulatory services with discounted annual pricing.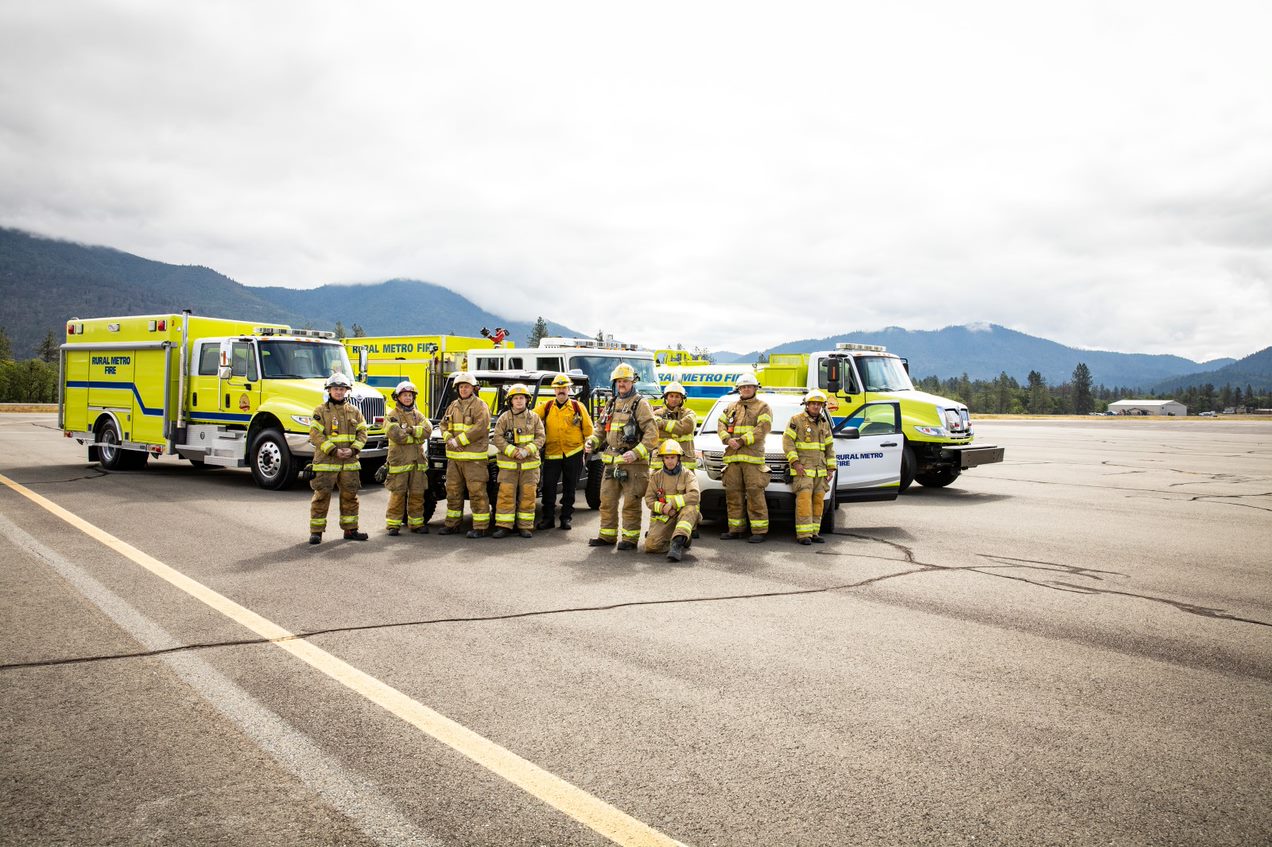 How Rising Fuel Costs Impact First Responders, Trucking Companies in East Tennessee
3.9.2022
For Rural Metro Fire, responding to an emergency is not a choice. They have to care for their community regardless of gas prices increasing.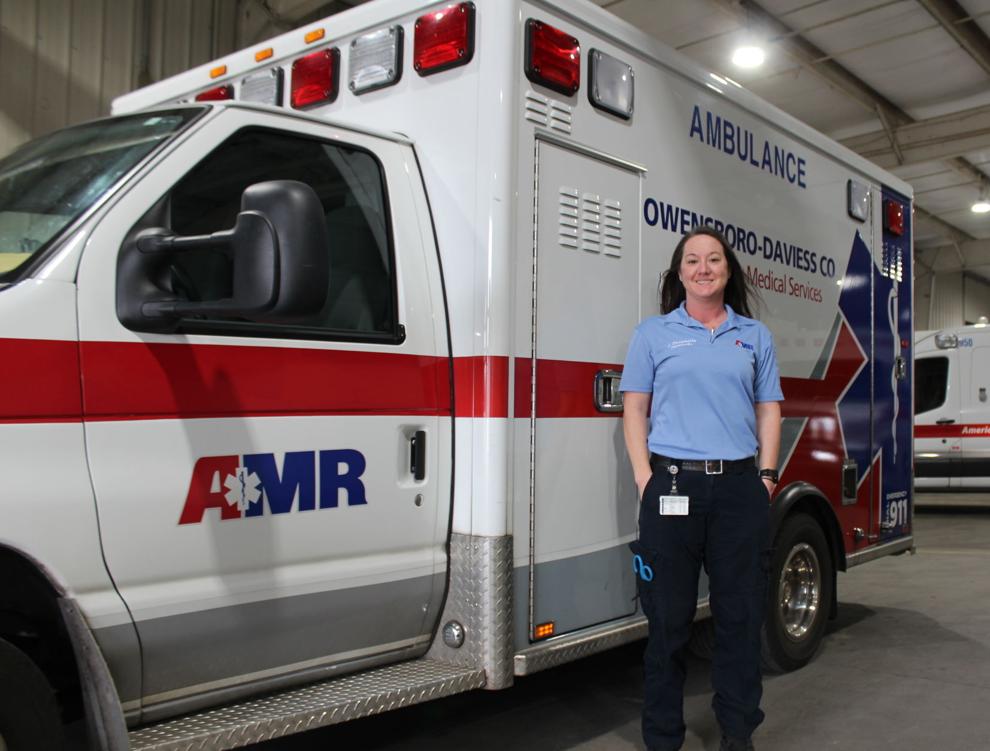 'Where I'm Supposed to Be:' Local Paramedic Finds Purpose in Work, Despite Pandemic Challenges
3.4.2022
Julie DeJarnette of Owensboro, Kentucky, who's worked in EMS for more than 20 years, said the job of first responders is an important one, now more than ever.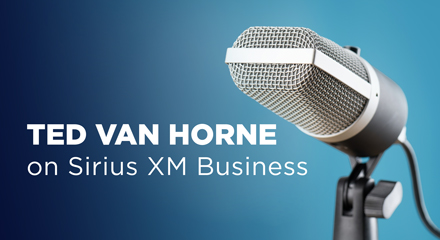 GMR COO Featured on Podcast
3.3.2022
Ted Van Horne, COO, is featured on a Sirius XM Business podcast about workforce shortages and labor issues in EMS.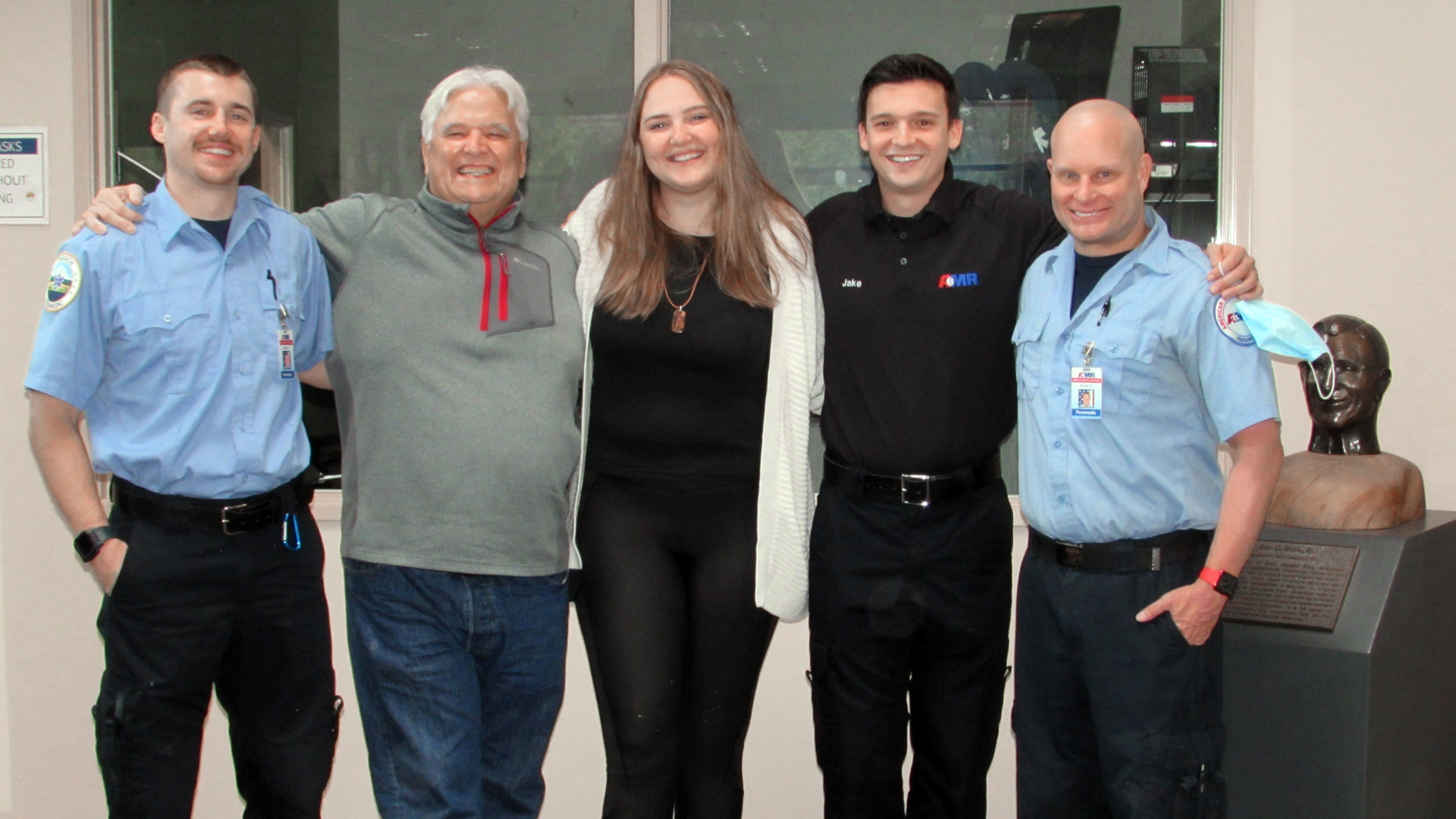 The Kindness of Strangers
3.2.2022
An Oregon man thanks two passersby and an AMR crew for saving him during a cardiac arrest.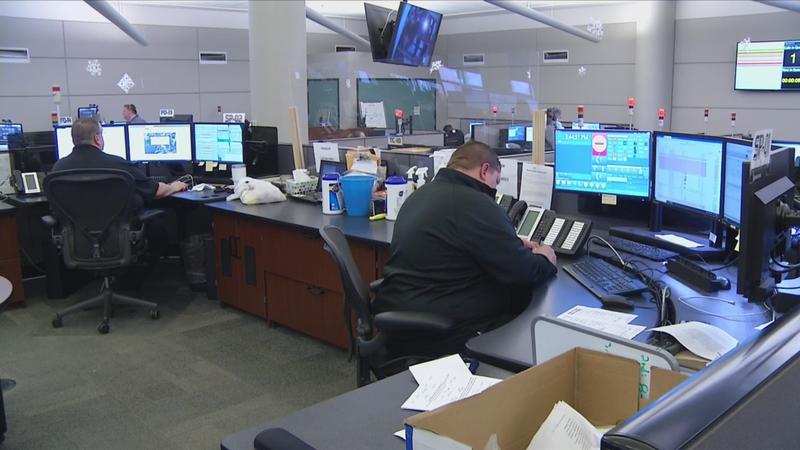 Some 911 Calls in Monroe County Now Being Diverted to Nurse Navigators
3.1.2022
The "Nurse Navigator" program re-directs certain callers who aren't acutely ill with other care options to alleviate stress off the ambulance system.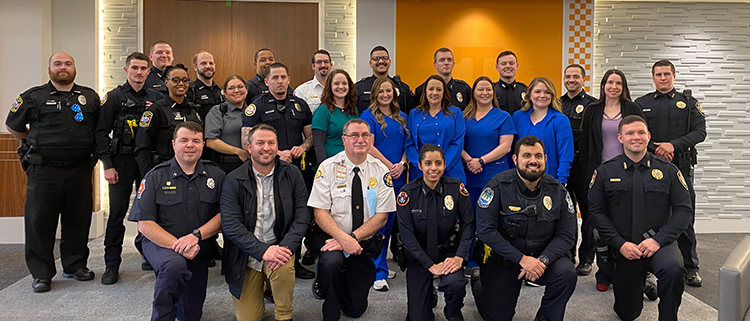 Officers, First Responders Graduate from Crisis Intervention Team Training
2.28.2022
The graduating class in Knoxville, Tennessee underwent intensive training in identifying mental health resources to assist people in crisis.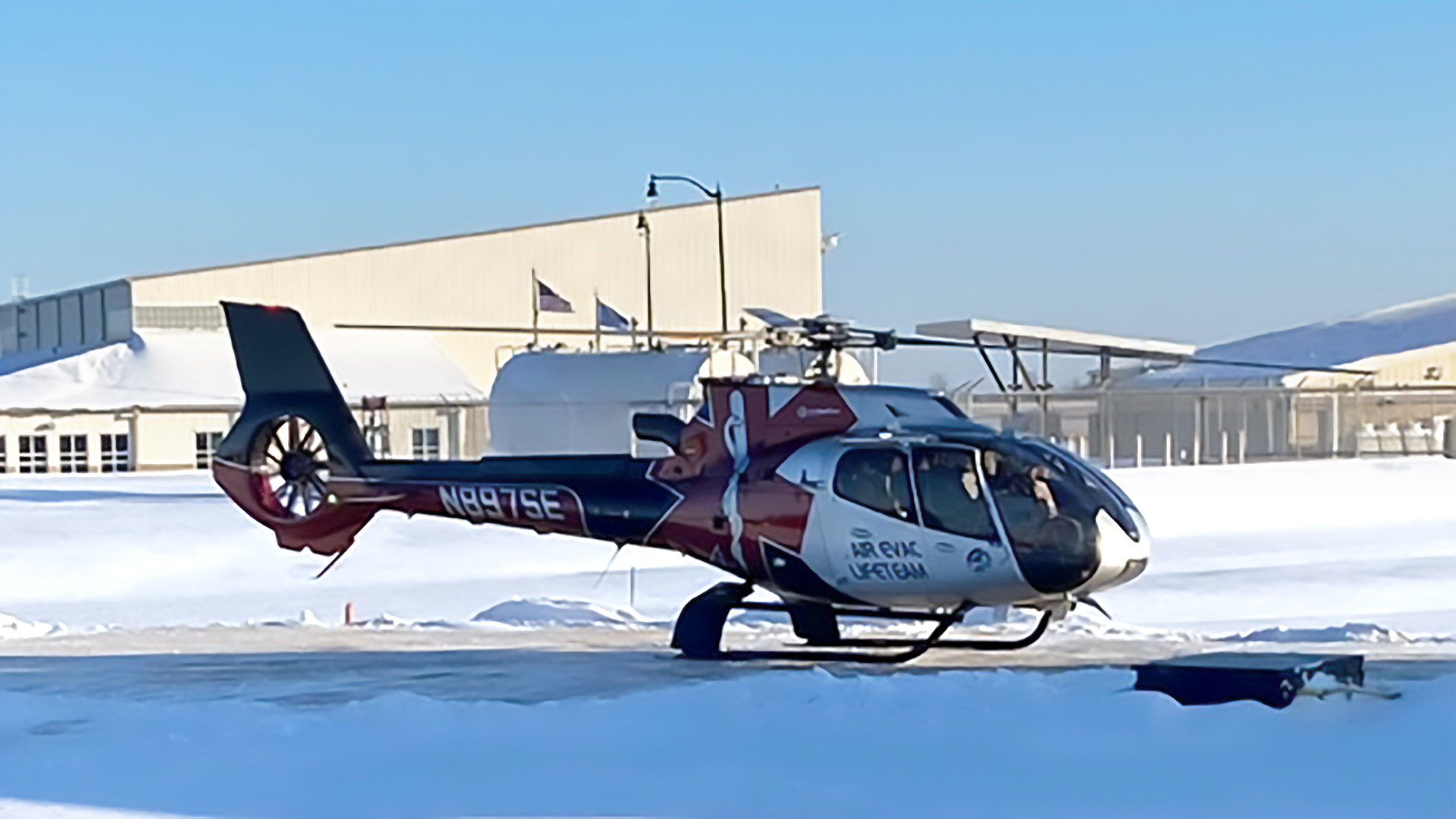 No Room For Error
2.25.2022
An Oklahoma AEL crew that never worked together makes a complicated flight to save a life.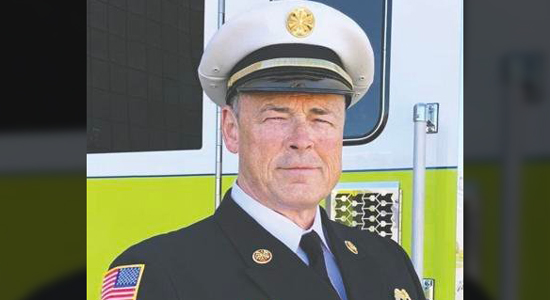 New Chief in Charge
2.25.2022
Chief Tim Soule accepted the appointment from Chief of Rural Metro Fire's Southern Arizona (Yuma) Operations to Central Arizona Operations Fire Chief early this year.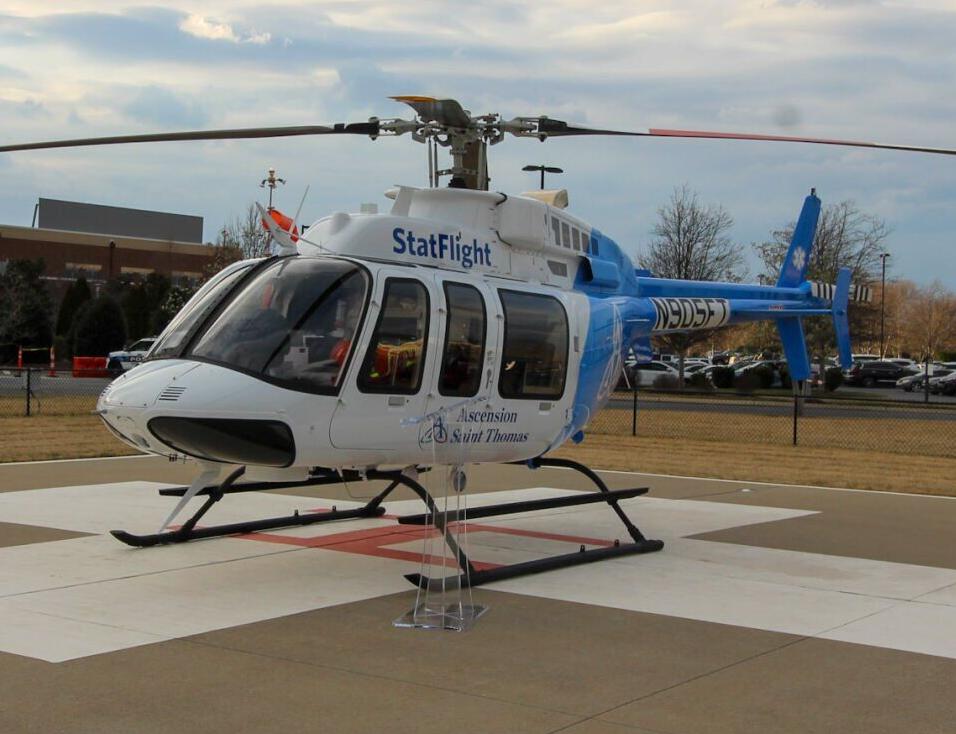 Saint Thomas Unveils First Hospital-Branded Medical Hospital
2.25.2022
The helicopter, operated by Air Evac Lifeteam members, will offer services to Rutherford and surrounding counties.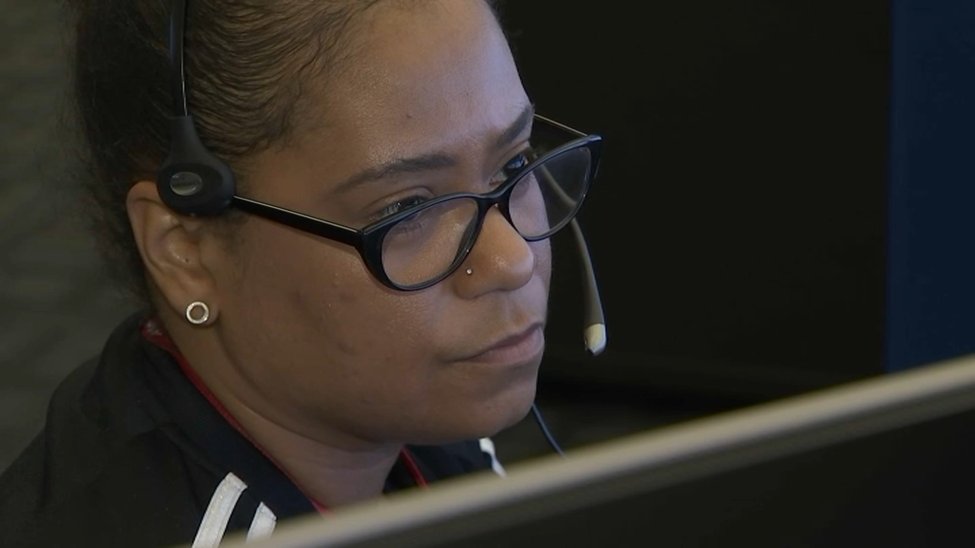 DC Nurse Triage Line Prevents Thousands of Unnecessary ER Trips, Fire Chief Says
2.24.2022
Four years into a D.C. program in which nurses answer some 911 calls, officials say it's making a difference and saving thousands of people unnecessary trips to the emergency ...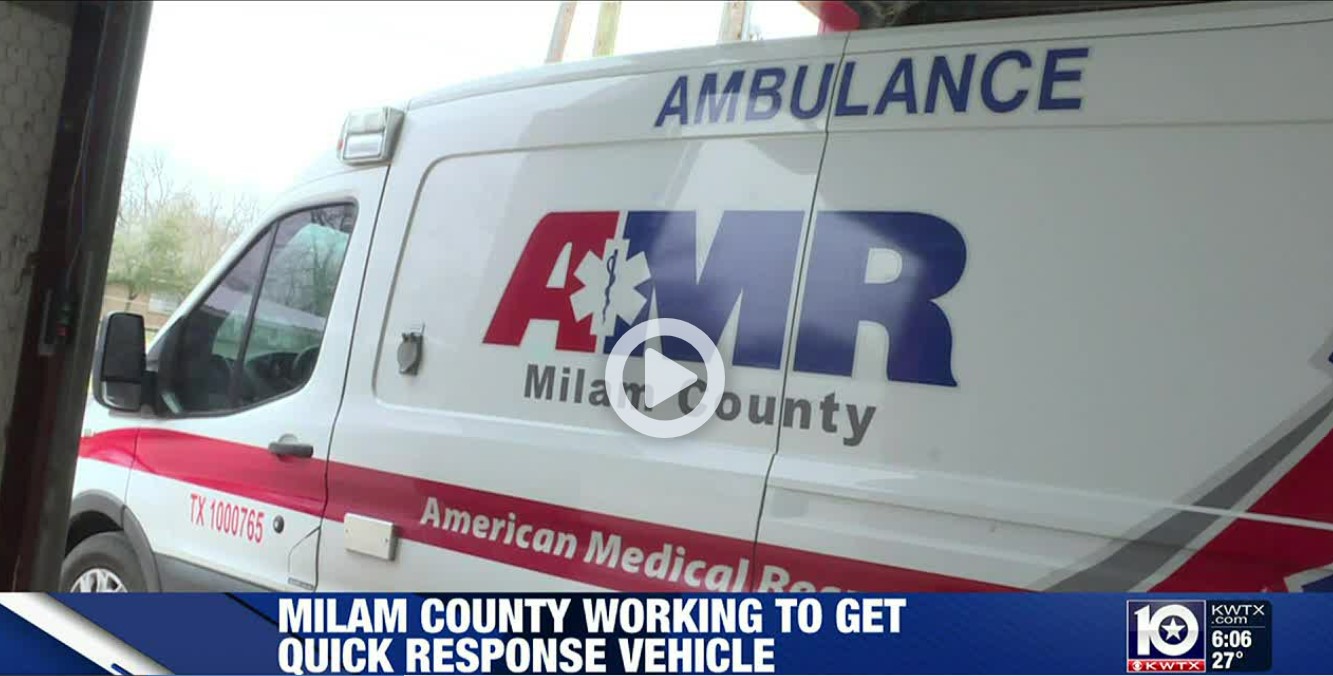 Rural Central Texas Community Plans to Purchase 4th Ambulance
2.24.2022
Milam County is looking to purchase an emergency response vehicle. The county only has three with AMR, right now, to serve their county.
AMR Lunch Program Feeds Local First Responders While Supporting Local Eateries
2.24.2022
AMR started a lunch program in 2020 to help feed its EMTs in Multnomah and Clackamas County in Oregon. Today, the program also helps local restaurants.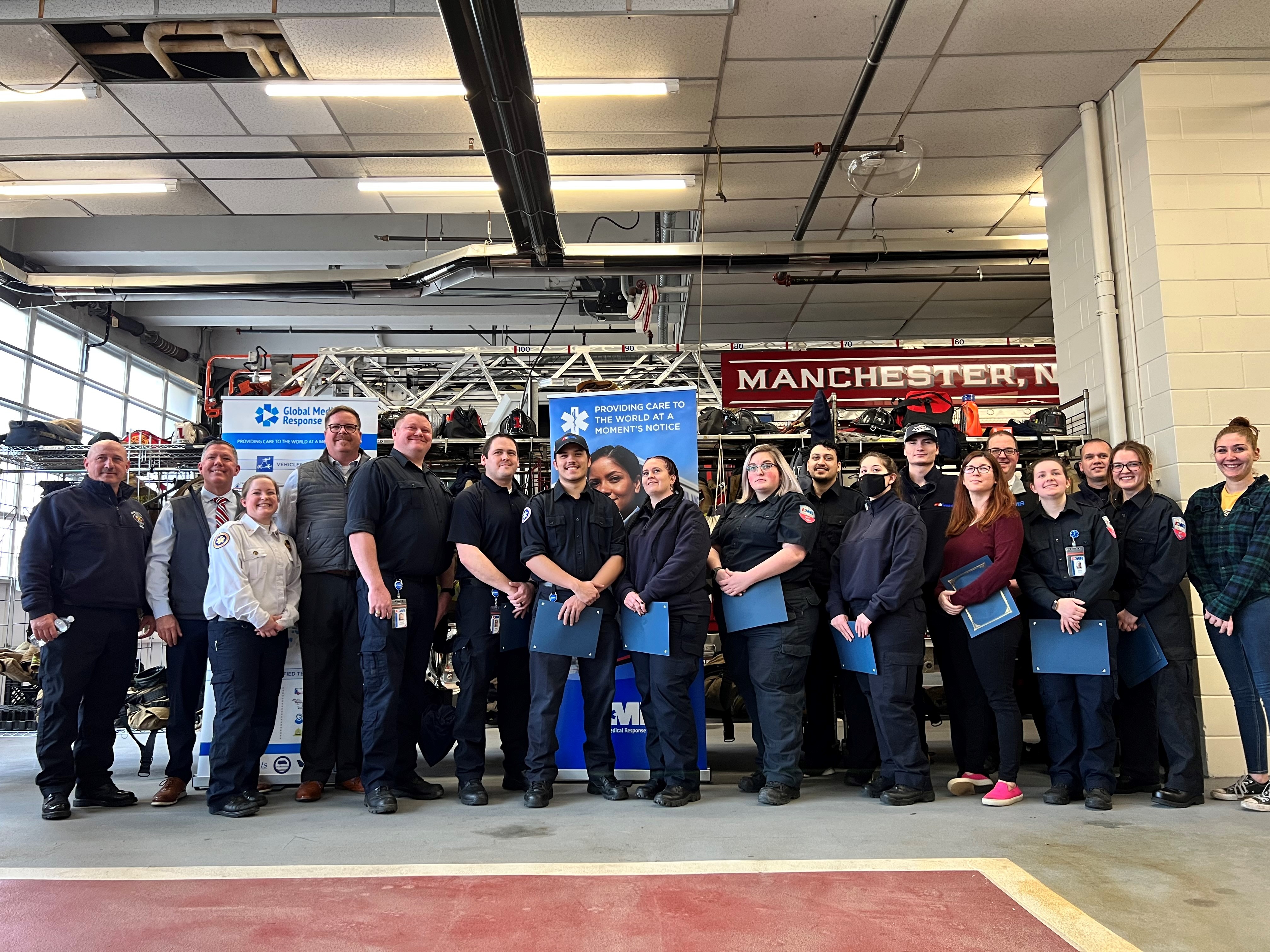 Manchester Deputy Fire Chief Celebrates First EWYL Graduating Class
2.24.2022
The city's deputy fire chief in New Hampshire joined AMR on congratulating the first class of EMTs that trained through AMR's Earn While You Learn program.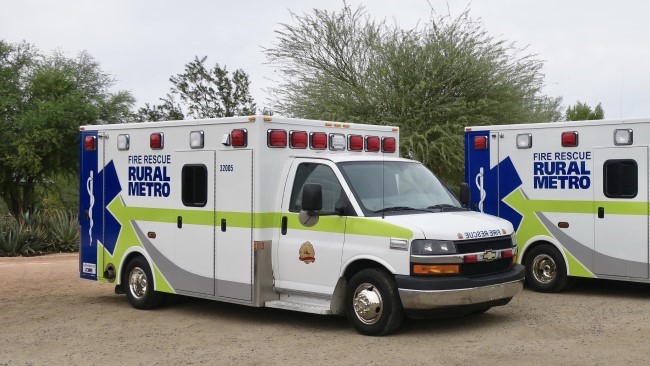 Rural Metro Fire in Yuma County, Arizona Implements Innovative ET3 Pilot
2.21.2022
The Centers for Medicare & Medicaid Services' (CMS) Emergency Triage, Treat and Transport (ET3) program aims to improve quality, lower costs and reduce avoidable emergency dep...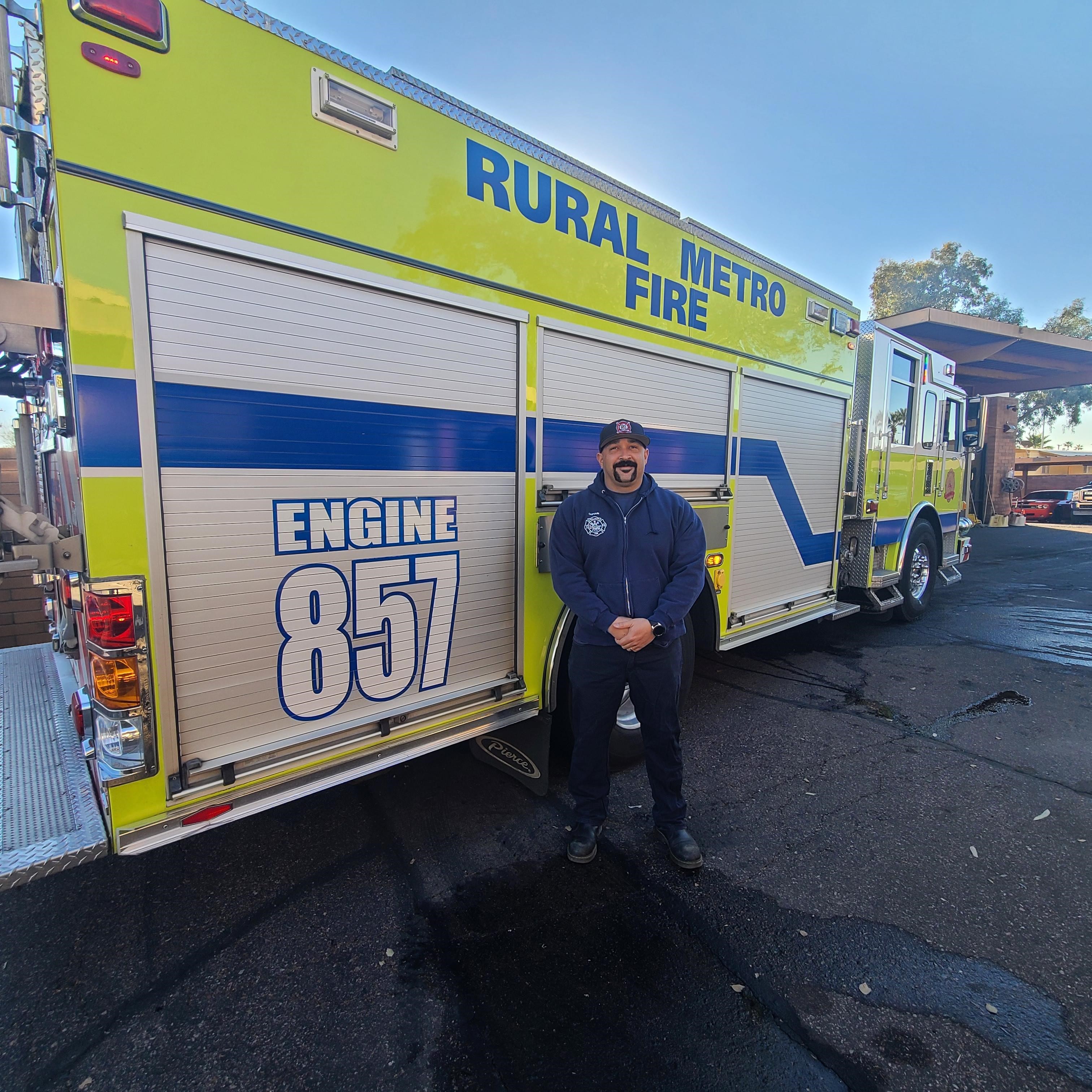 Compelled to Help
2.18.2022
A routine call, messy conditions and Arizona Rural Metro Firefighters "Save the Day."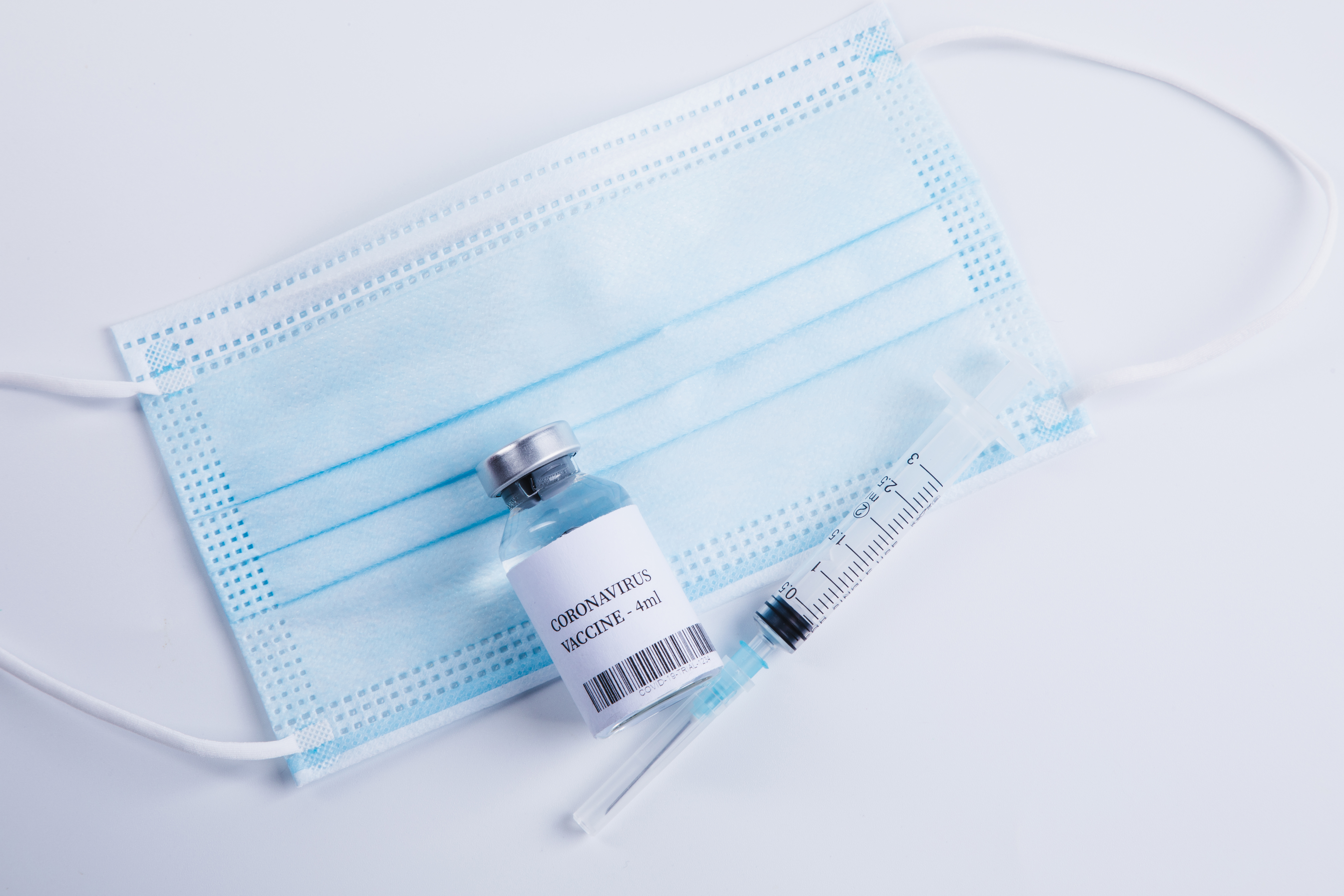 As Major Festivals Drop Pandemic Protocols, the Event Industry Faces New Opportunity
2.18.2022
Coachella and Stagecoach are now among the first to loosen their pandemic protocols, but health experts say much of the industry is still taking a conservative approach.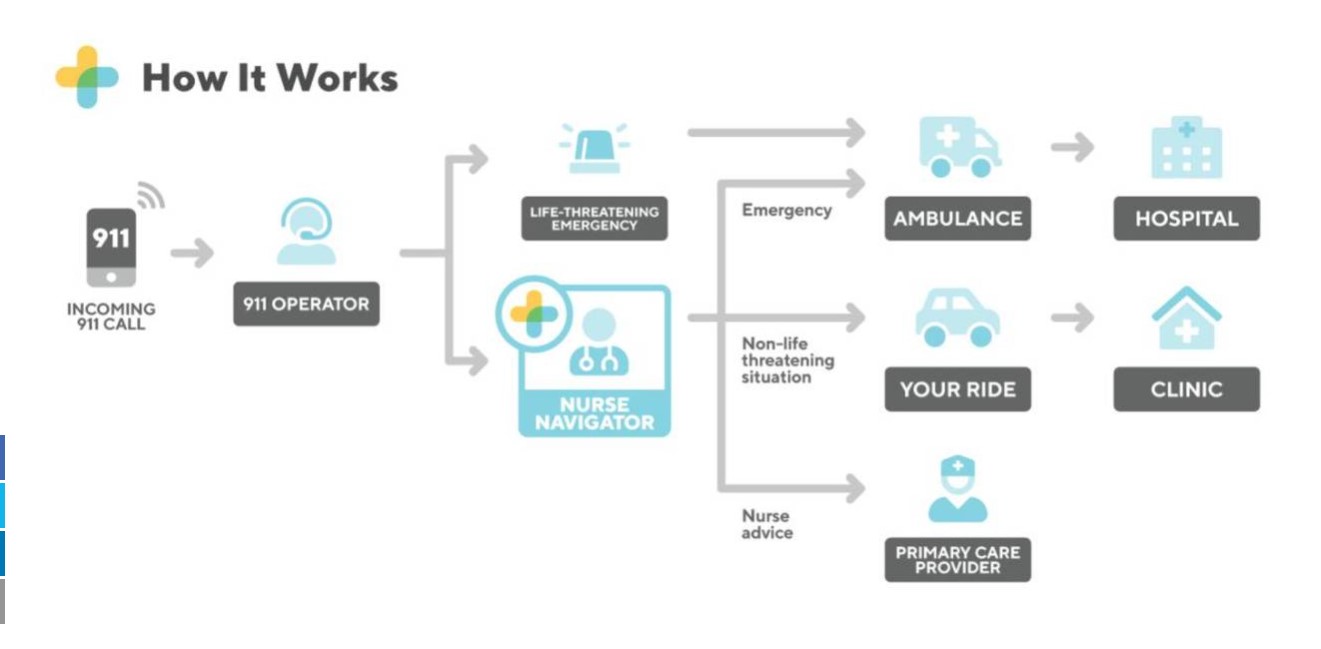 Nurse Partnership Aims to Give N.C. County EMS Providers 'Breathing Space'
2.17.2022
The Wake County program will use-of-state nurses to help EMS staff determine the care needed for non-life-threatening emergency calls.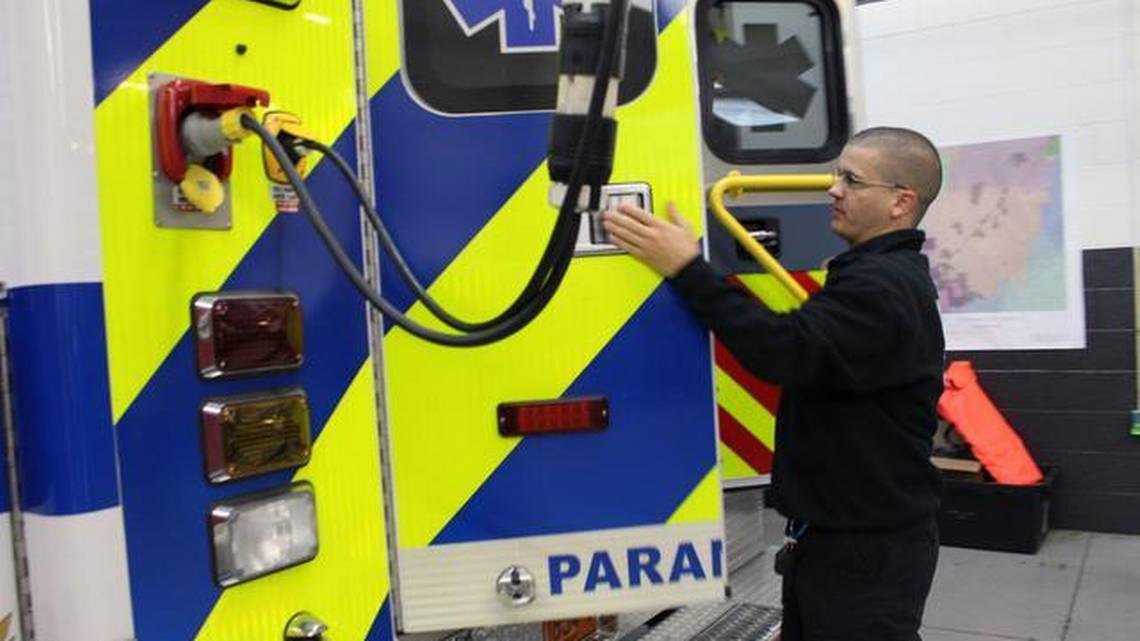 Nurses to Help Wake County Respond to 911 Calls and Give EMS Staff 'Breathing Space'
2.16.2022
As emergency services face high demand and staffing shortages, Wake County EMS in North Carolina announced the launch of the Nurse Navigation Program in partnership with GMR. ...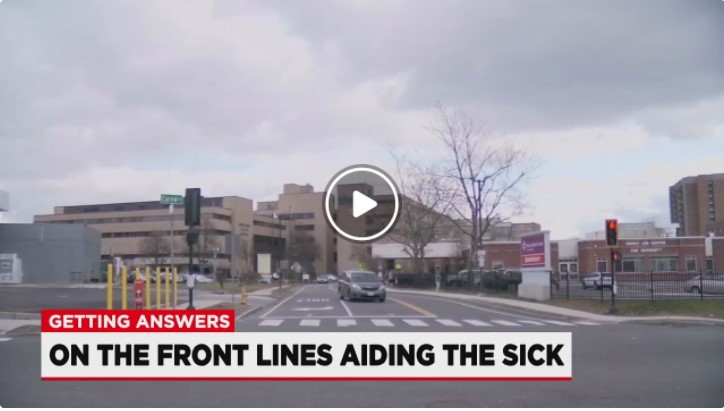 Getting Answers: Pandemic's Impact on Those on the Frontlines
2.15.2022
Since the start of the COVID-19 pandemic, first responders are still on the front lines seeing an increase of patients while facing staffing shortages.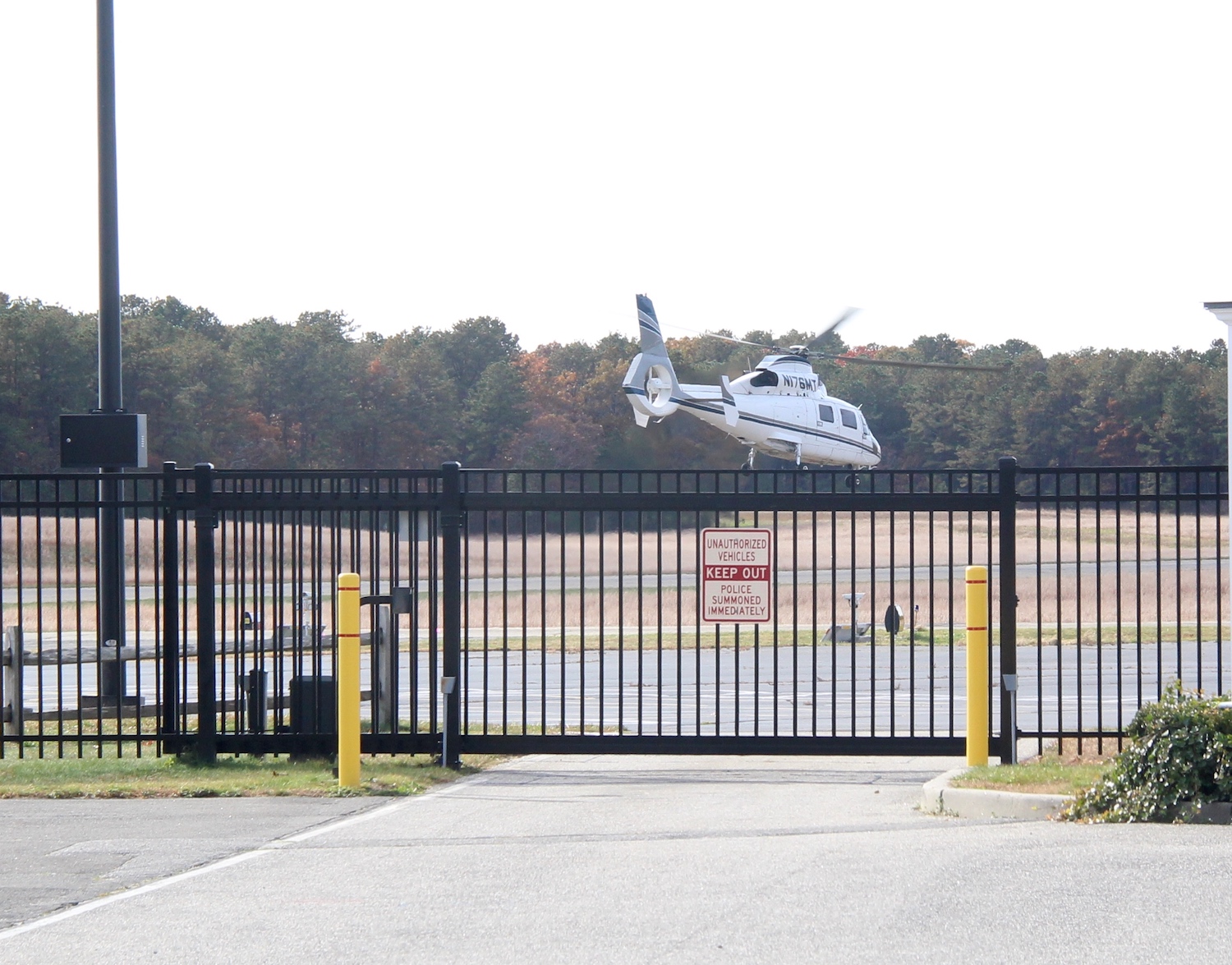 Don't Close Airport, Medical Aircraft Provider Implores Town
2.15.2022
With the looming closure of East Hampton Airport in New York and a plan to open a new one as a private-use facility with restrictions on flight activity, GMR has expressed its...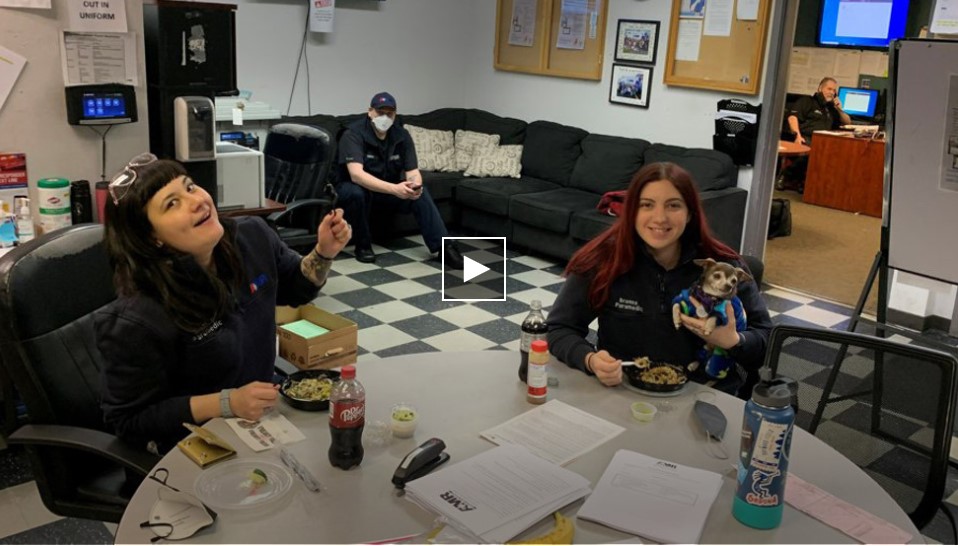 AMR Partners with Local Restaurants to Feed Paramedics
2.15.2022
When the pandemic first hit, American Medical Response started providing free weekly meals to all paramedics in Multnomah and Clackamas counties in Oregon.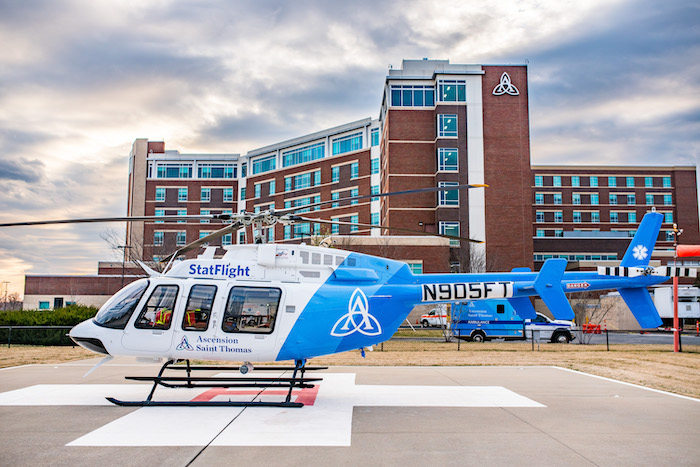 Air Evac Lifeteam and Ascension Saint Thomas Rutherford Unveil New Helicopter
2.14.2022
The crew will be available 24 hours a day, 7 days a week to transport critically ill and injured patients to the most appropriate Middle Tennessee facilities.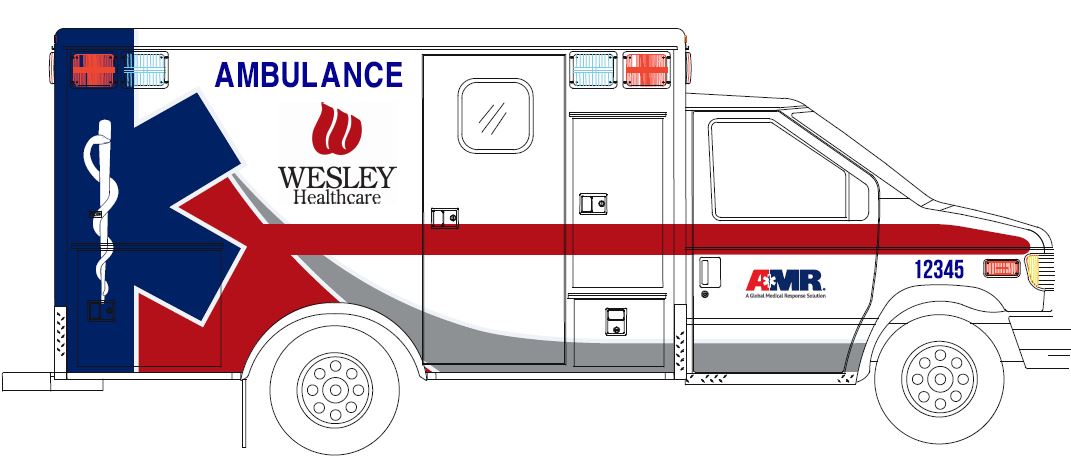 Wesley Medical Center to Launch Internal Ambulance Transport Service
2.10.2022
The service will feature three ambulances, staffed by eight paramedics and eight EMTs in Wichita, Kansas.
Nashua Public Health Director, Fire Chief Join AMR to Launch Paid EMT Training Program
2.10.2022
Applications Due March 1 for the Earn While You Learn Program, which offers Nashua-area residents in New Hampshire a cost-free career in EMS.
AMR and Seattle Fire Announce New Emergency Healthcare Program
2.9.2022
The Seattle Fire Department Nurse Navigation Program will provide Seattle residents access to customized care options to meet their specific medical needs.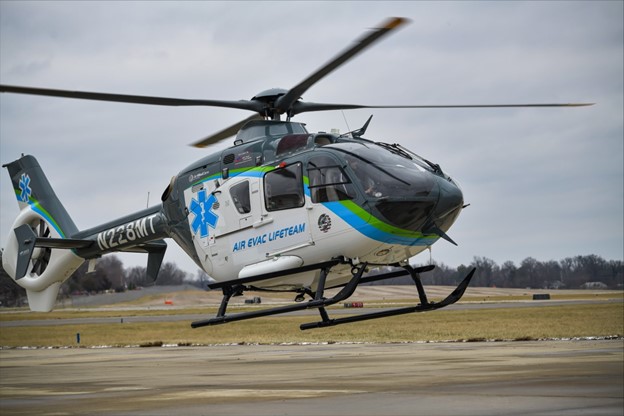 Air Evac Lifeteam in Jefferson County is Ready to Serve
2.7.2022
The new air medical base will serve residents and visitors in central and southern Illinois for time-critical emergency responses.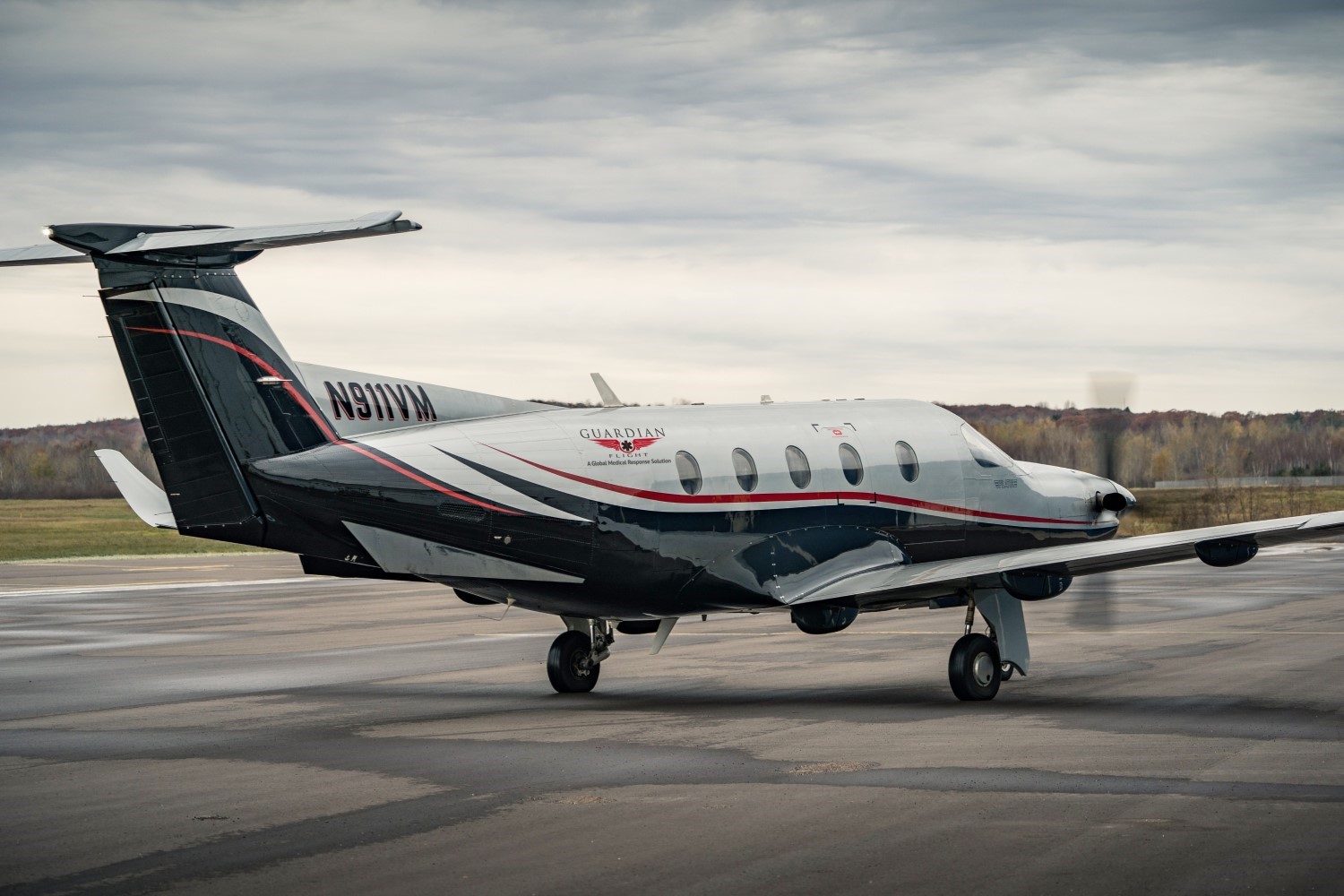 Guardian Flight Has Significant Impact in Winner Community and Surrounding Area
2.4.2022
With just a little over three weeks in the South Dakota community, Guardian Flight has already proved to ensure timely services for patients in need of enhanced healthcare.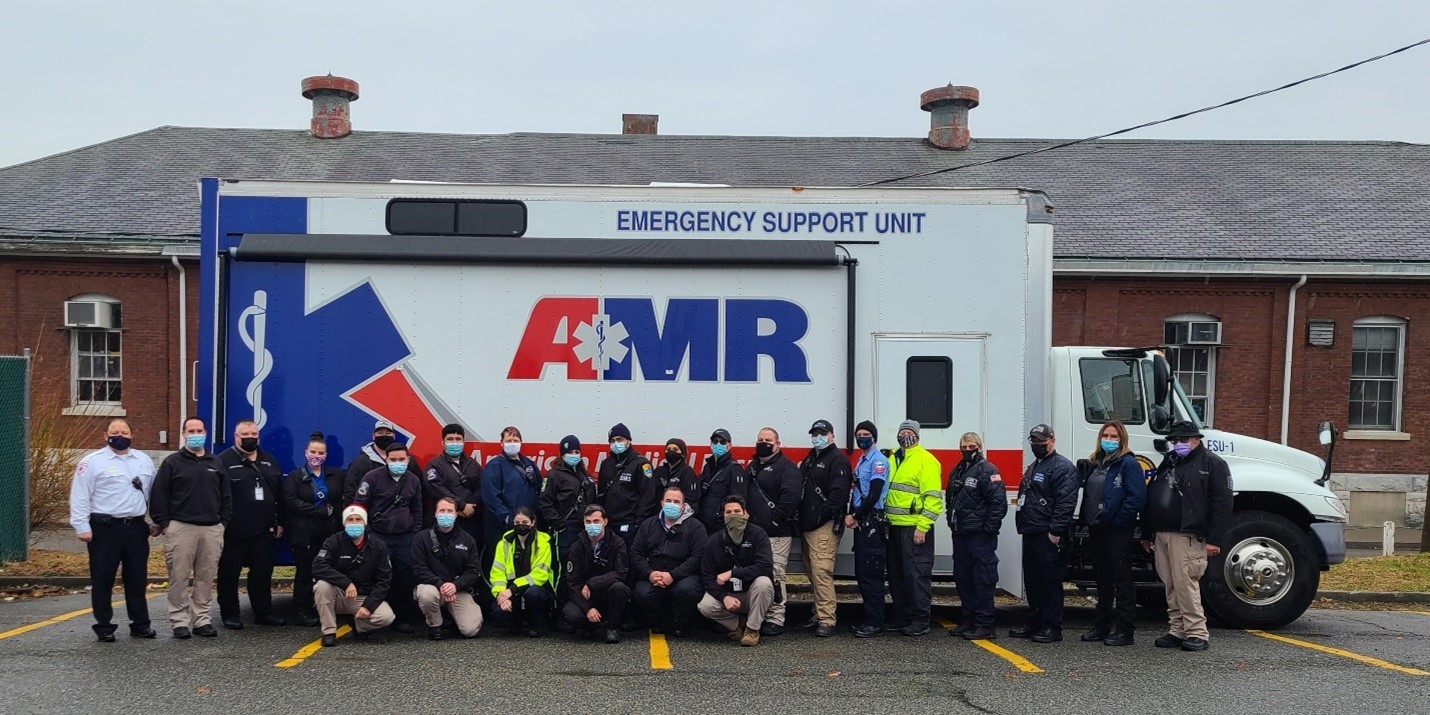 GMR Deploys First Responders to Connecticut, Louisiana to Support Communities Overwhelmed by COVID-19
2.3.2022
The Company's ground division, AMR, and sub-contracted network providers are now responding to requests for aid from the Federal Government in nine states.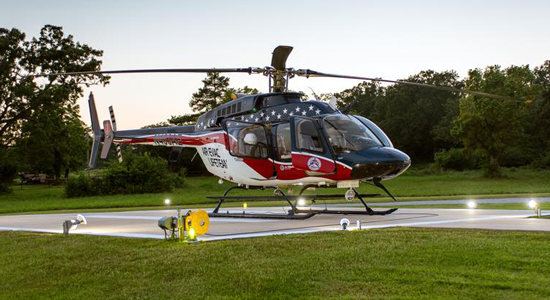 Air Evac Lifeteam and Ascension Saint Thomas to Introduce Newest Medical Helicopter to Rutherford County
2.2.2022
The medical helicopter will have a crew that consists of an Air Evac pilot, nurse, and paramedic who have extensive education and experience in their field.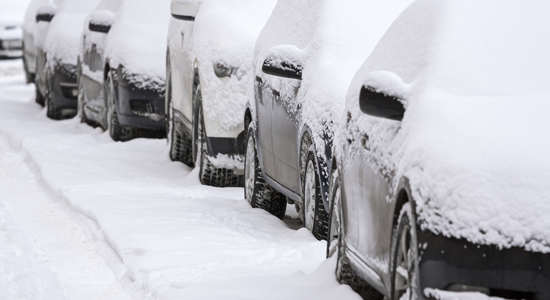 Area Agencies Prepare for Winter Weather
2.2.2022
Topeka Fire in Kansas and AMR are prepping for chilly weather emergencies.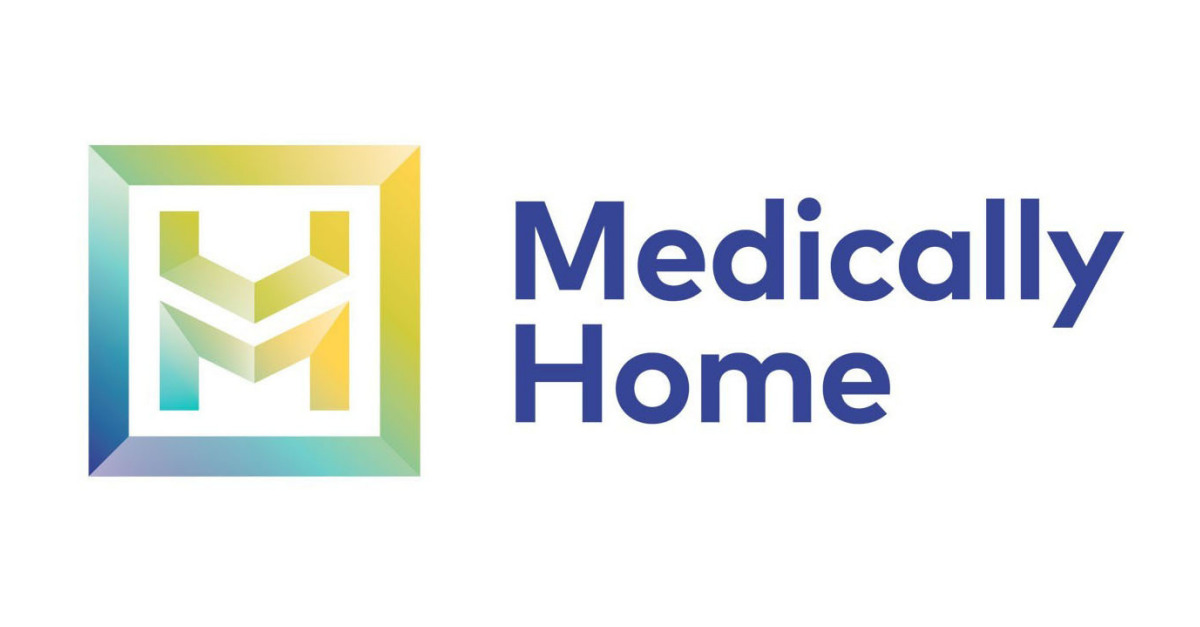 Medically Home Looking to Unlock Hospital-at-Home Model's Untapped Potential
2.2.2022
The hospital-at-home model has finally gained momentum in the U.S.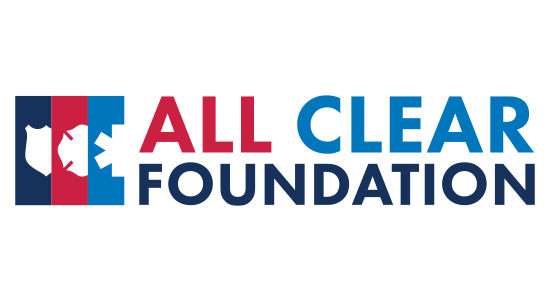 All Clear Foundation awarded $2M HRSA Grant
2.1.2022
All Clear Foundation was awarded a $2 million grant from the Health Resources and Services Administration (HRSA) to support the health and well-being of frontline healthcare w...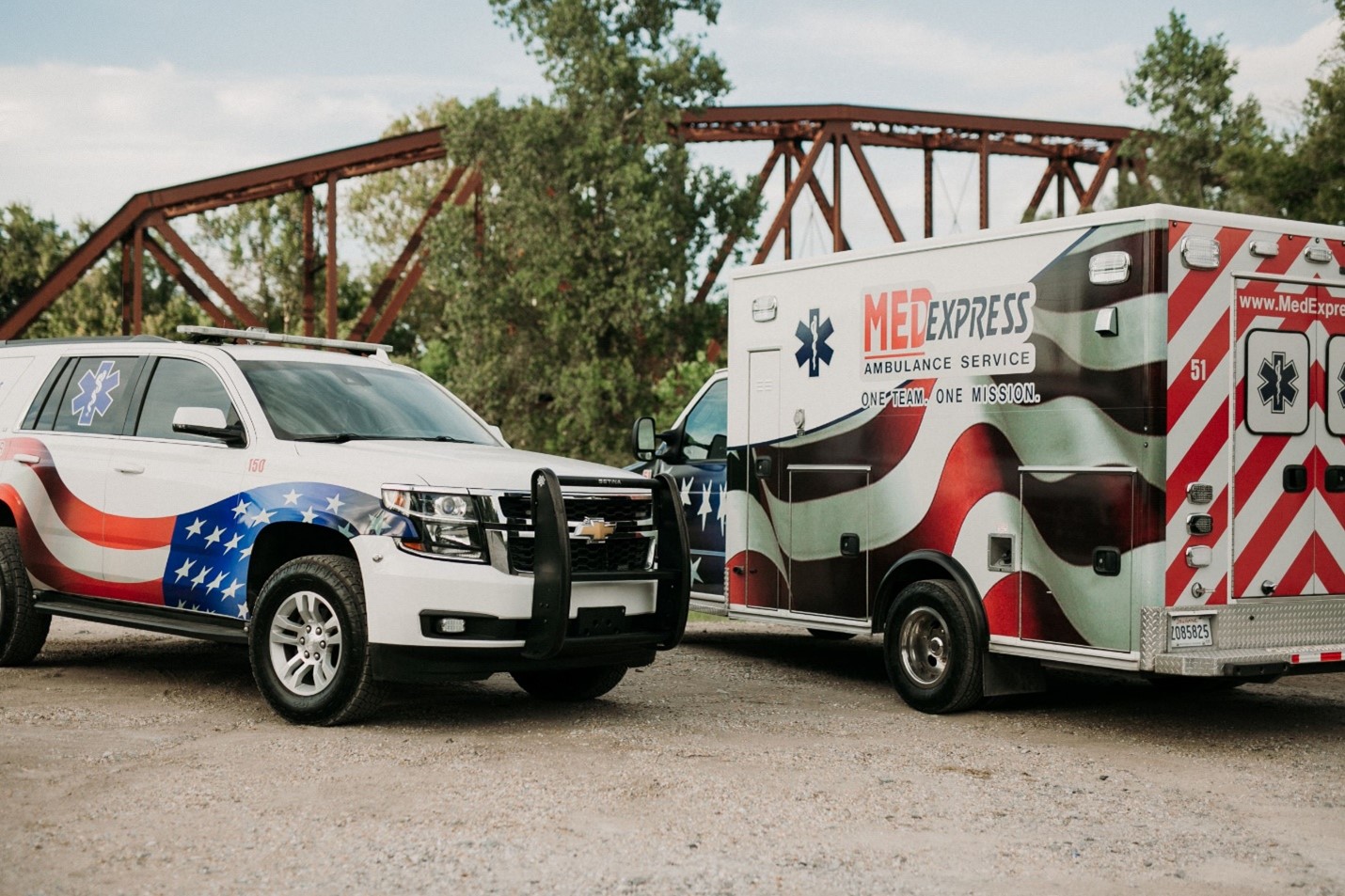 GMR Completes Asset Purchase of Med Express Ambulance Service in Louisiana
2.1.2022
Med Express leadership and team members are now part of GMR's teams, Providing Care at A Moment's Notice.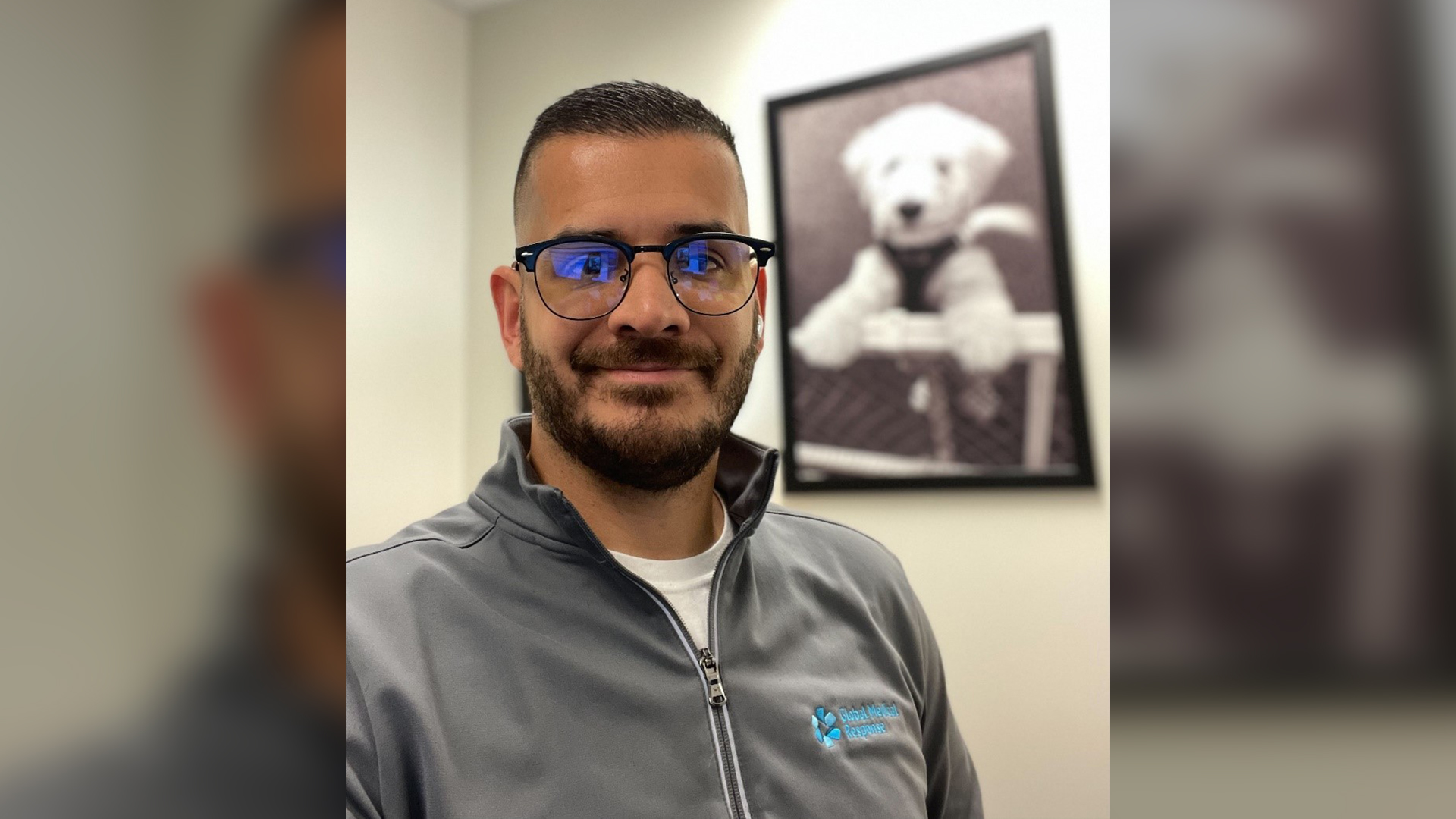 Culture of Compassion
2.1.2022
How a health issue led a Texas AMR employee discover a pleasant revelation about his job.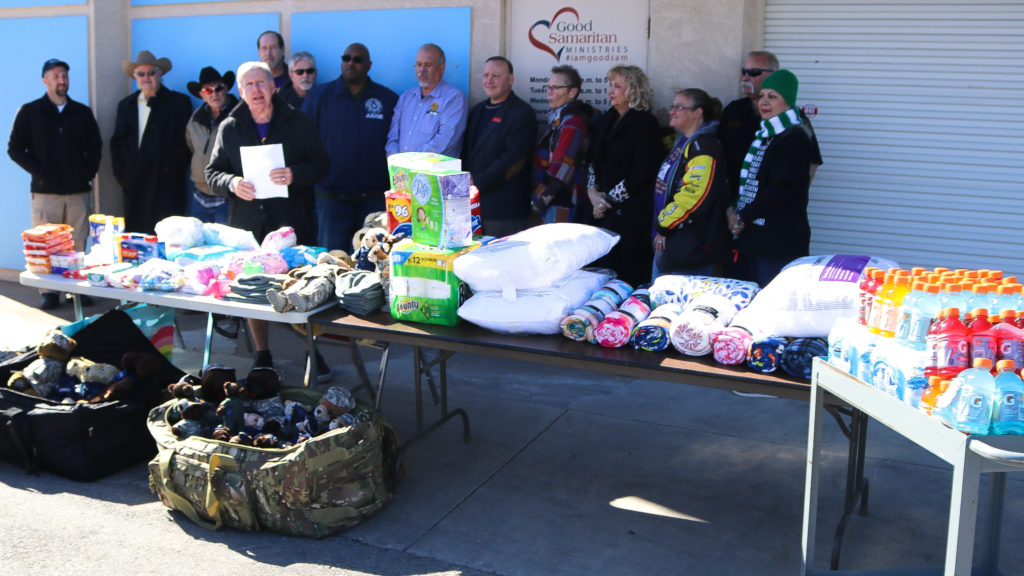 Partnership Announced to Assist Chaplaincy Program, Supply Vehicle
1.31.2022
Lifeguard EMS donated the ambulance in west-central Texas, which is now a chaplaincy supply vehicle that will provide items to those in need.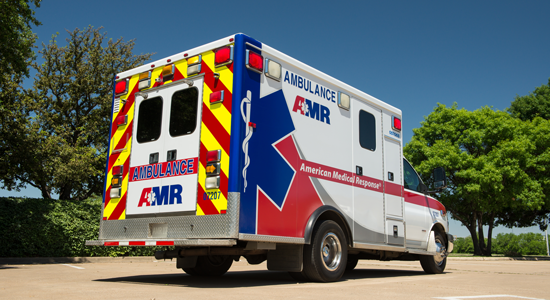 STCC Partners with AMR to Offer EMT Training
1.31.2022
The training is free and offered to anyone interested in EMT service.
Rural Metro Fire Appoints First Female Fire Chief In 75-year History
1.27.2022
Melissa Hilpert has been named Chief for Rural Metro Fire Yuma Operations.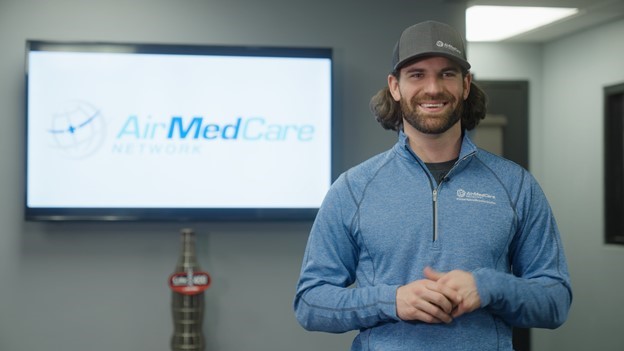 AirMedCare Network Partners with NASCAR Superstar Corey LaJoie
1.26.2022
AirMedCare Network and third generation racecar driver Corey LaJoie team up for 2022 season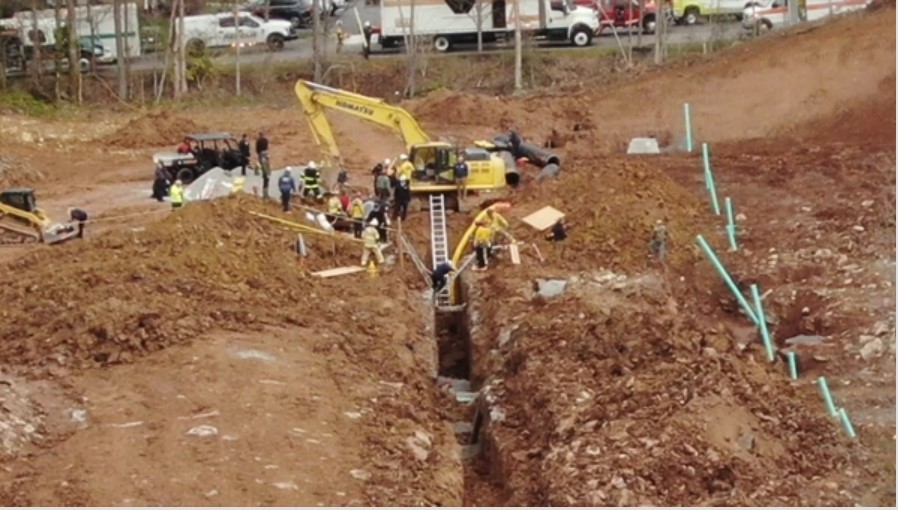 Knox County Commission to Honor Rescuers in Powell Trench Collapse
1.25.2022
The Jan. 13 incident left one man trapped up to his chest in dirt, and another man covered completely.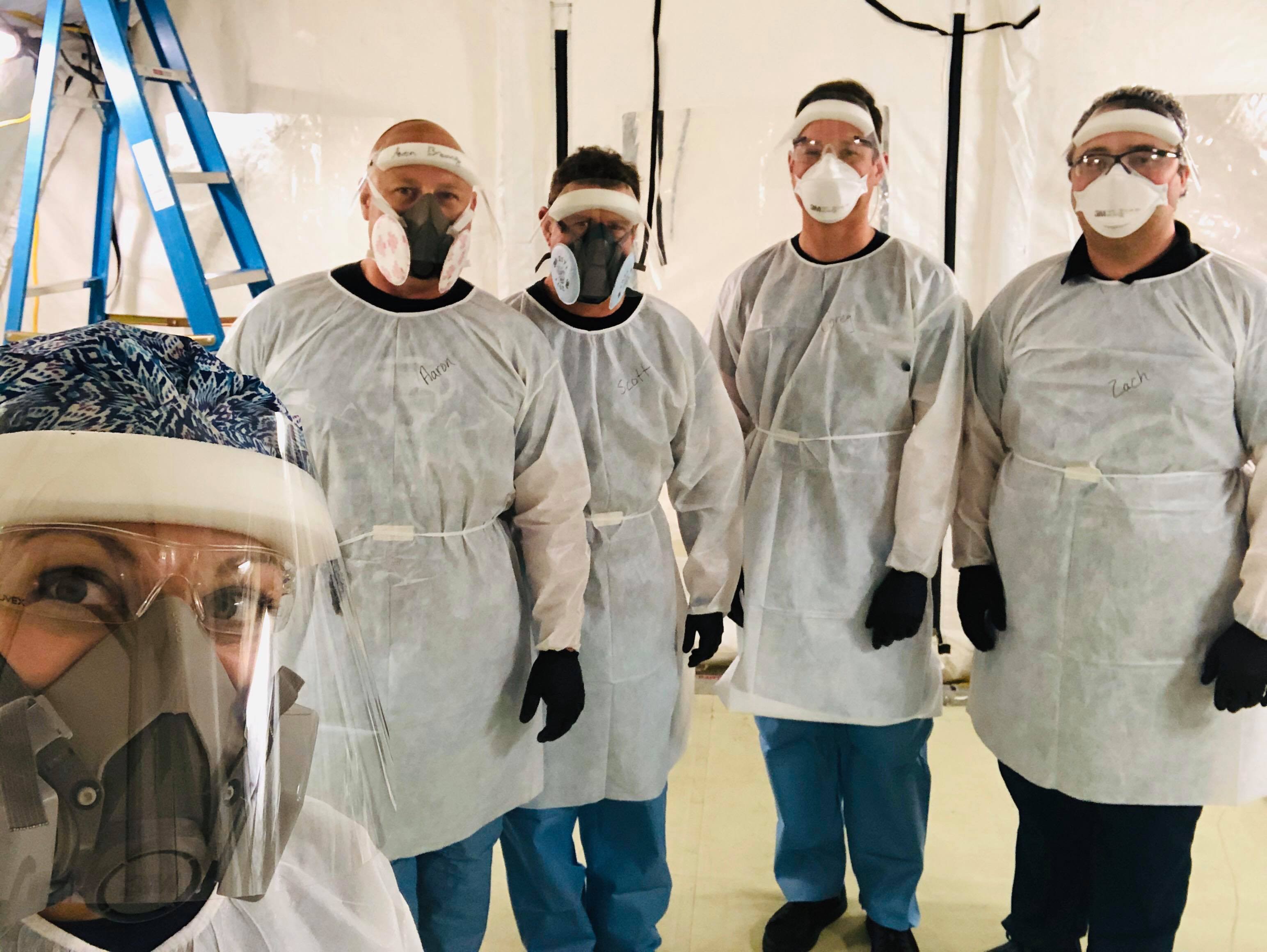 COVID and HEMS
1.24.2022
Through nearly two years of pandemic, the HEMS industry has been hit hard but proven resilient.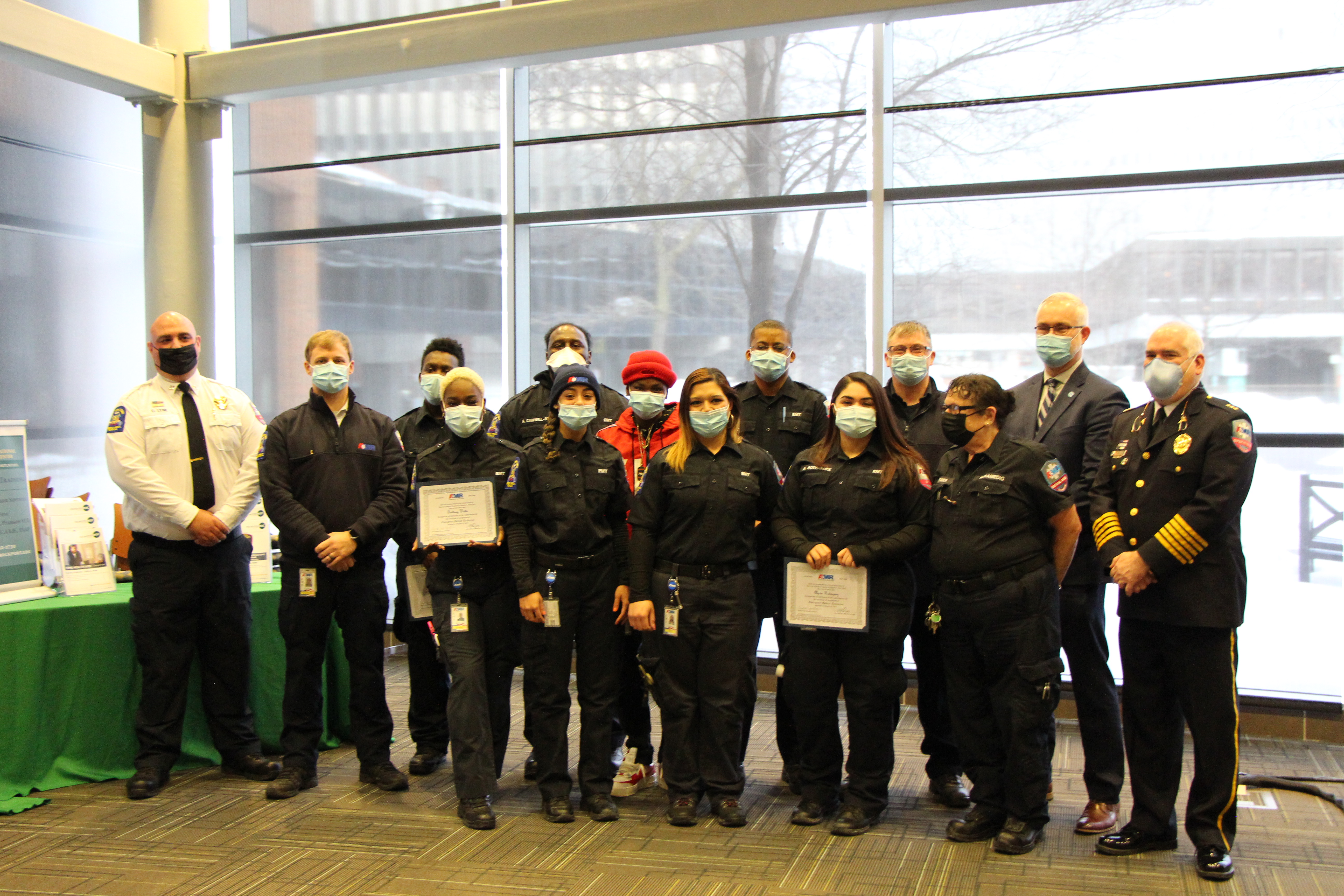 Earn While You Learn Graduates Celebrate
1.20.2022
Innovative Program Offers Monroe County Residents a Cost-Free Way to Begin a Career in EMS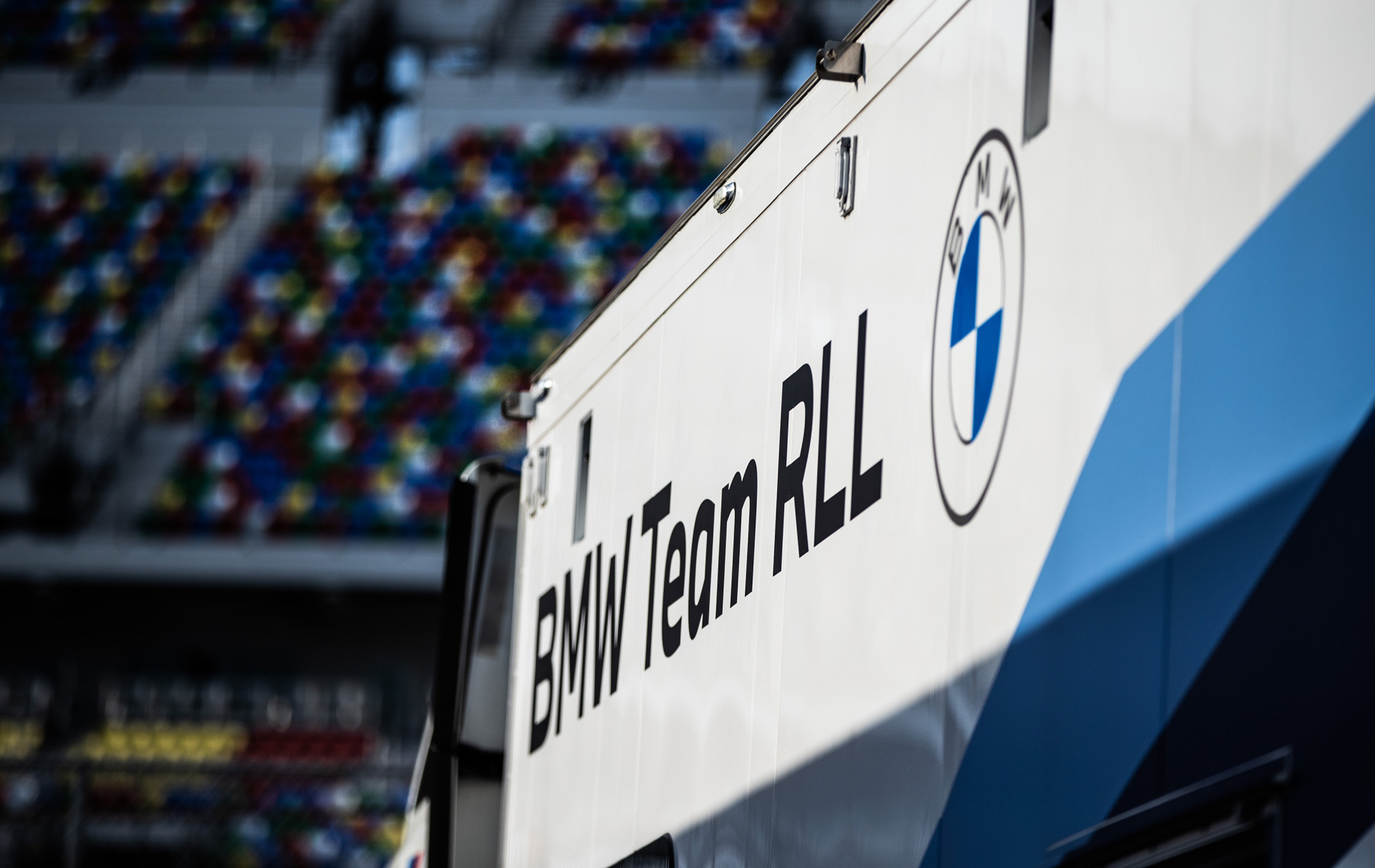 GMR to Become an Associate Sponsor of RLL IMSA Team
1.20.2022
BMW M Team RLL will field a full-time entry in the new Grand Touring Daytona (GTD) Pro class of IMSA beginning with the 60th Anniversary Rolex 24 at Daytona on January 29-30.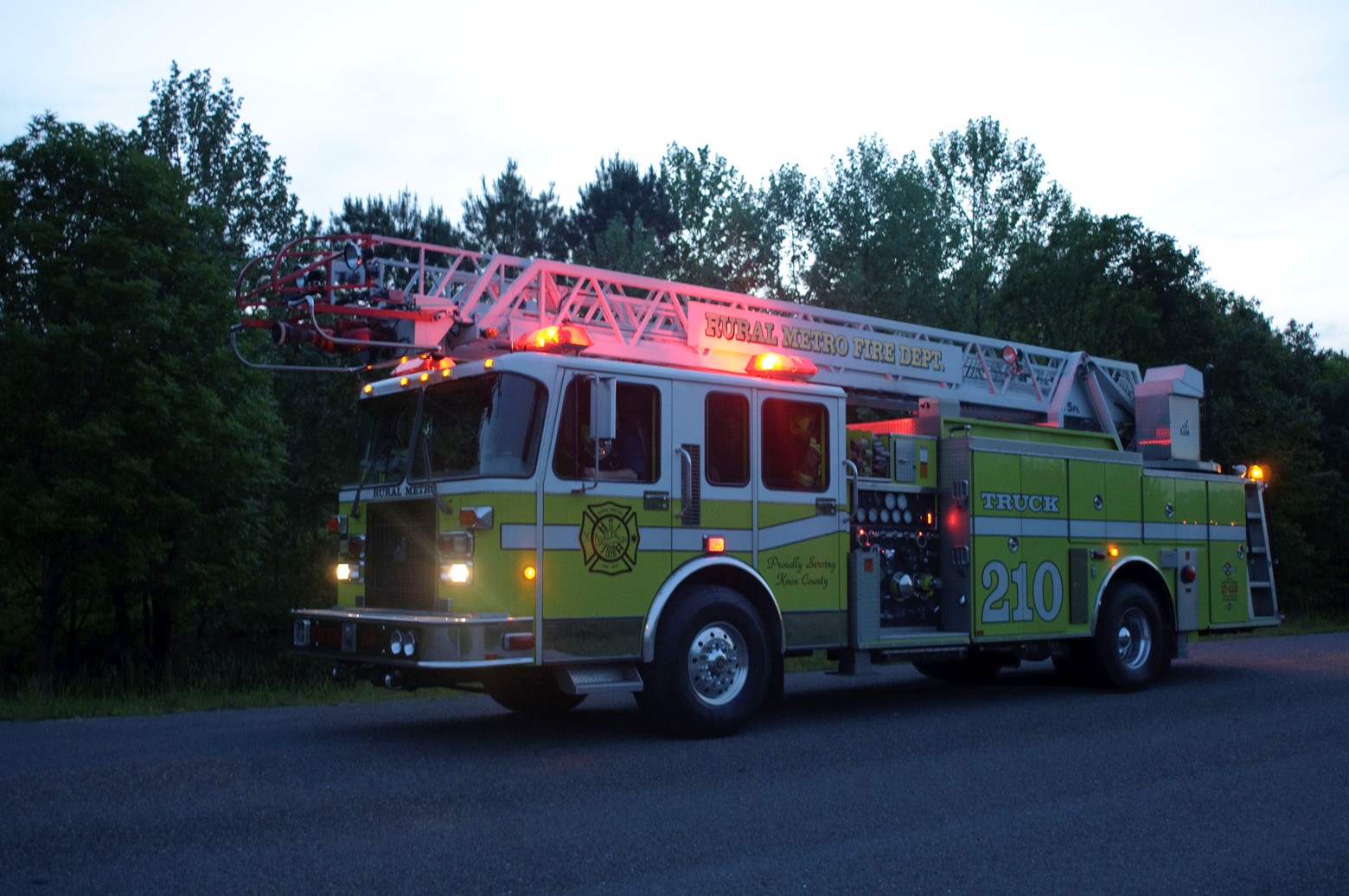 First Responders Recount Remarkable Survival at Trench Collapse Site
1.17.2022
Two men survived a trench collapse in Powell, TN. It's a feat the rescuers on the scene are calling remarkable.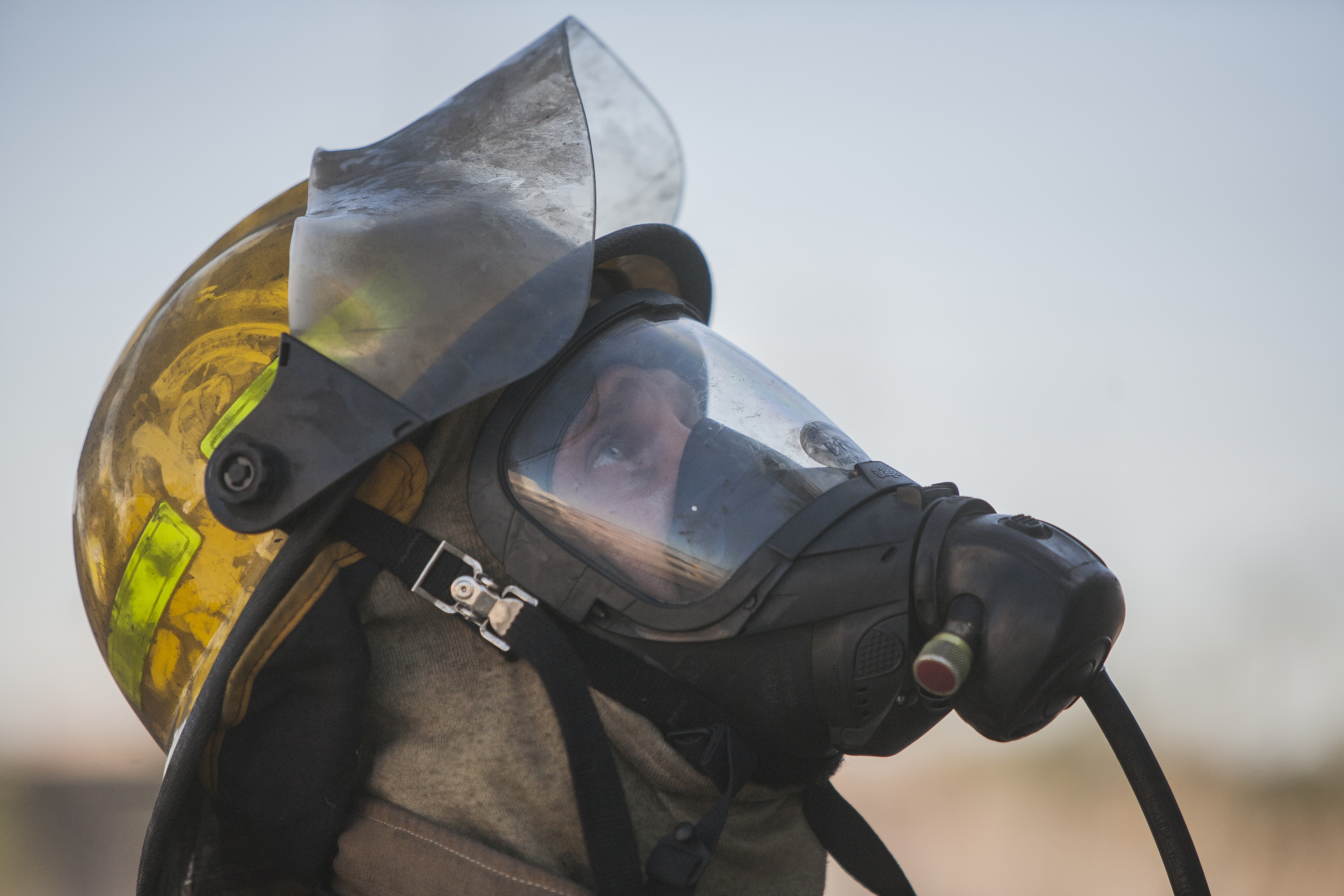 How Rural Metro Fire is Protecting Its Firefighters Against Cancer
1.10.2022
More and more firefighters are getting cancer while on the job. The disease is now the leading cause of death among firefighters.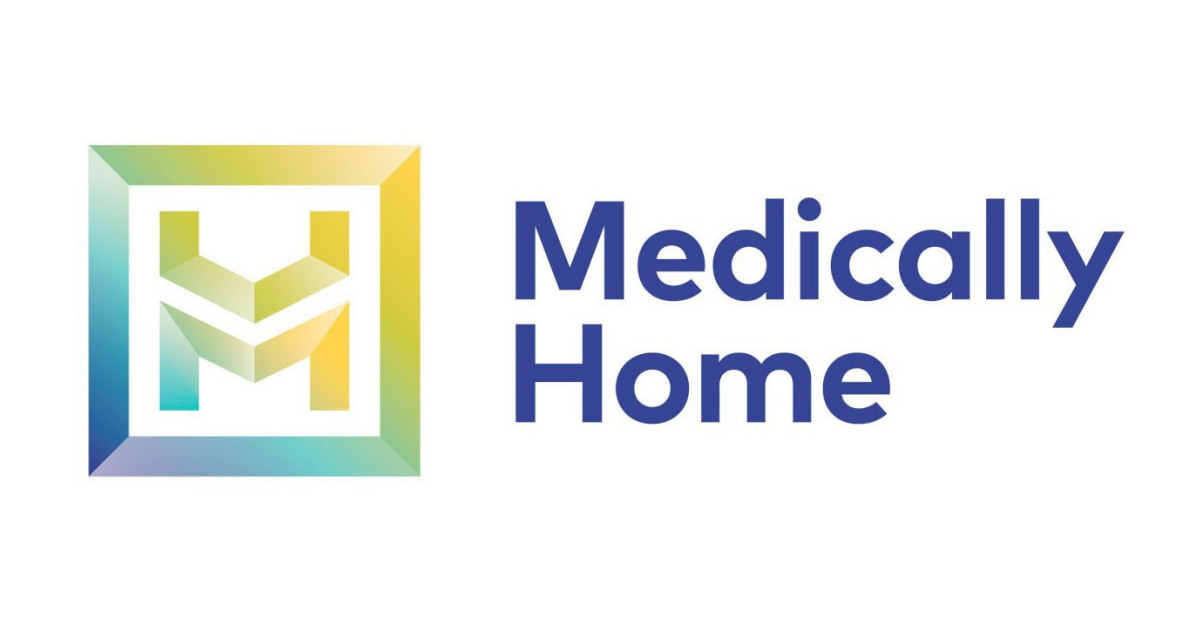 Medically Home Announces a $110 Million Strategic Investment
1.10.2022
GMR's current at-home partnership with Medically Home has already proven that this model works well for patients, hospital systems and caregivers, and we're looking forward to...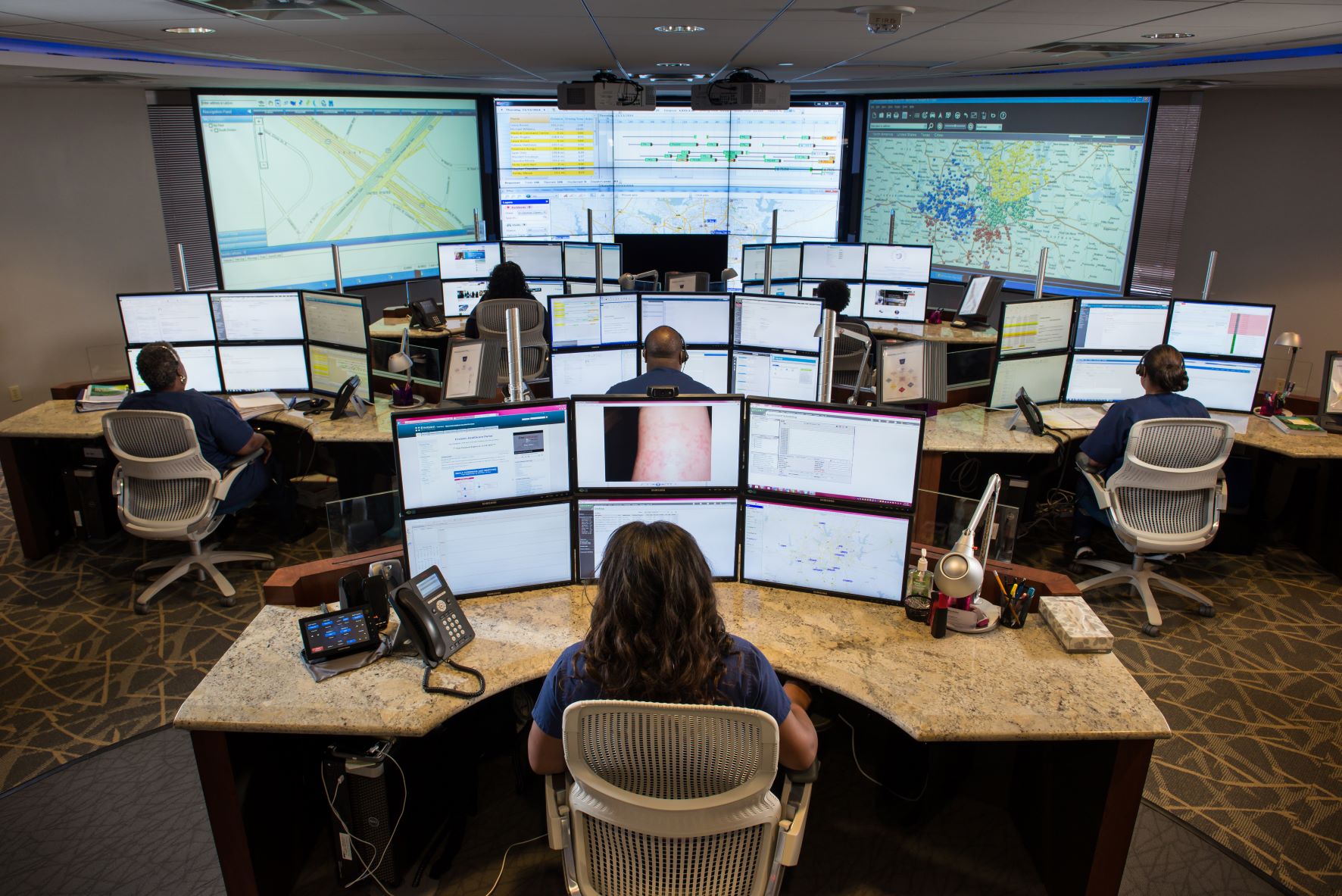 AMR and Rochester, NY County Launch Nurse Navigation Program
1.10.2022
Program will provide residents access with greater care options to meet specific medical needs.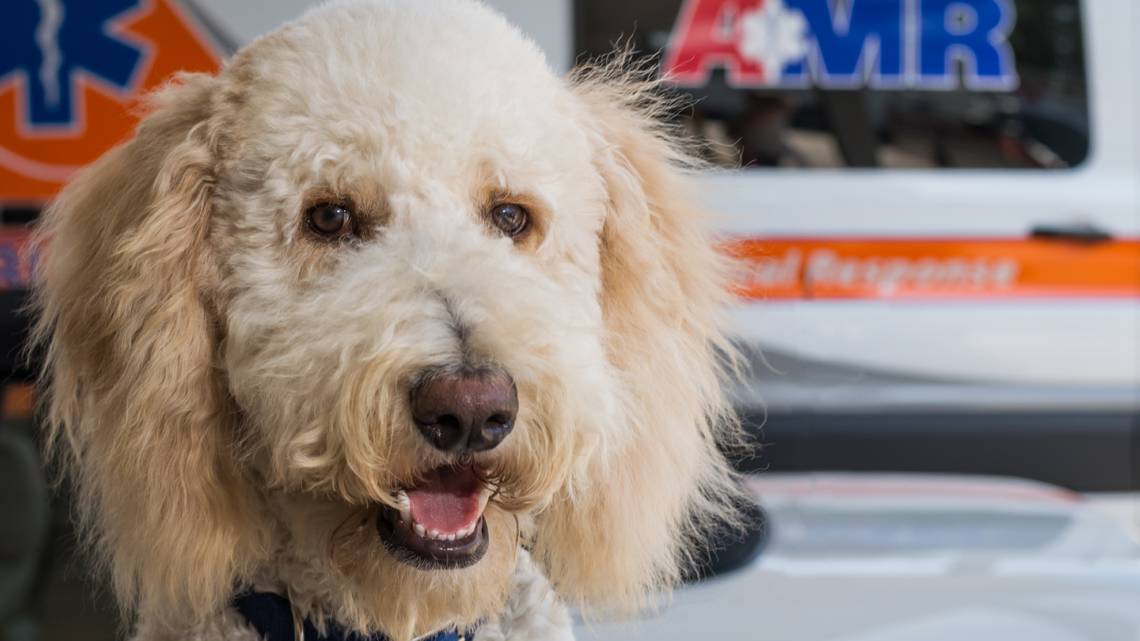 Meet GMR's Therapy Dogs That Will Attend Kick-Off of College Football Playoffs Championship
1.9.2022
It's puppy mania! GMR Therapy Dogs across the nation will serve as "rufferees" at the highly anticipated "Puppies at the Playoffs" event!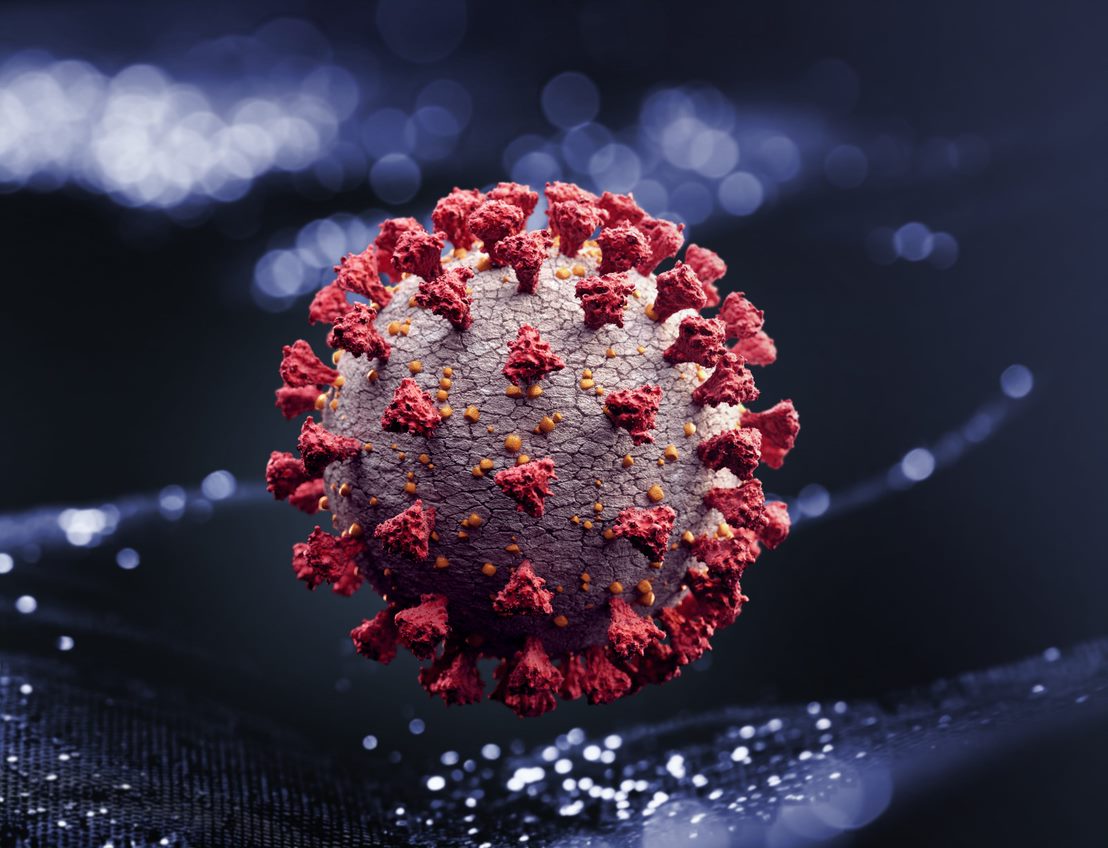 California Struggling to Staff Hospitals and Classrooms Amid COVID Spike
1.7.2022
Some 40% of hospitals are expecting to face critical staff shortages.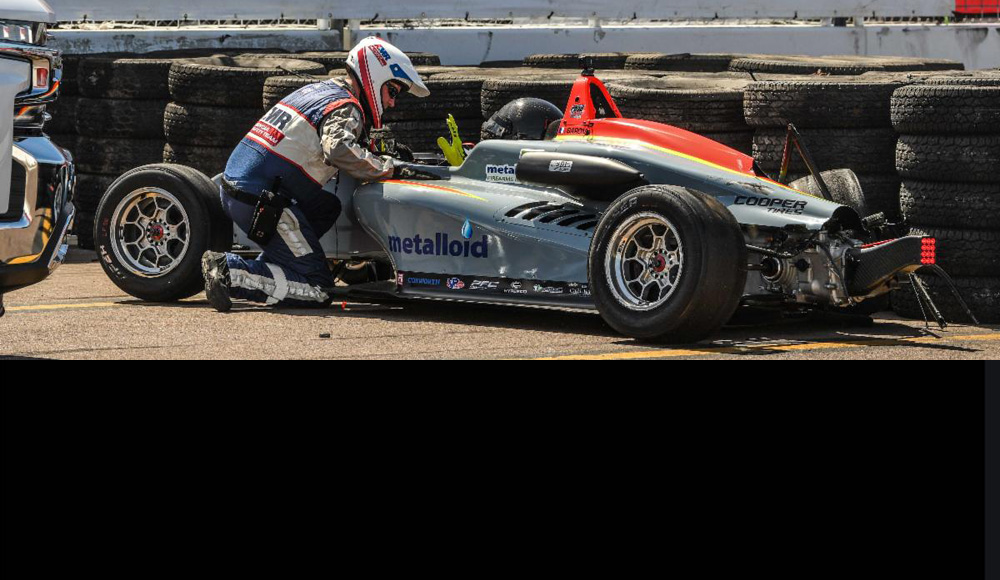 AMR Safety Team and Live Streaming Confirmed for USF Juniors
1.7.2022
Andersen Promotions entered into an agreement with AMR to provide a multi-person team at all USF Junior events and tests.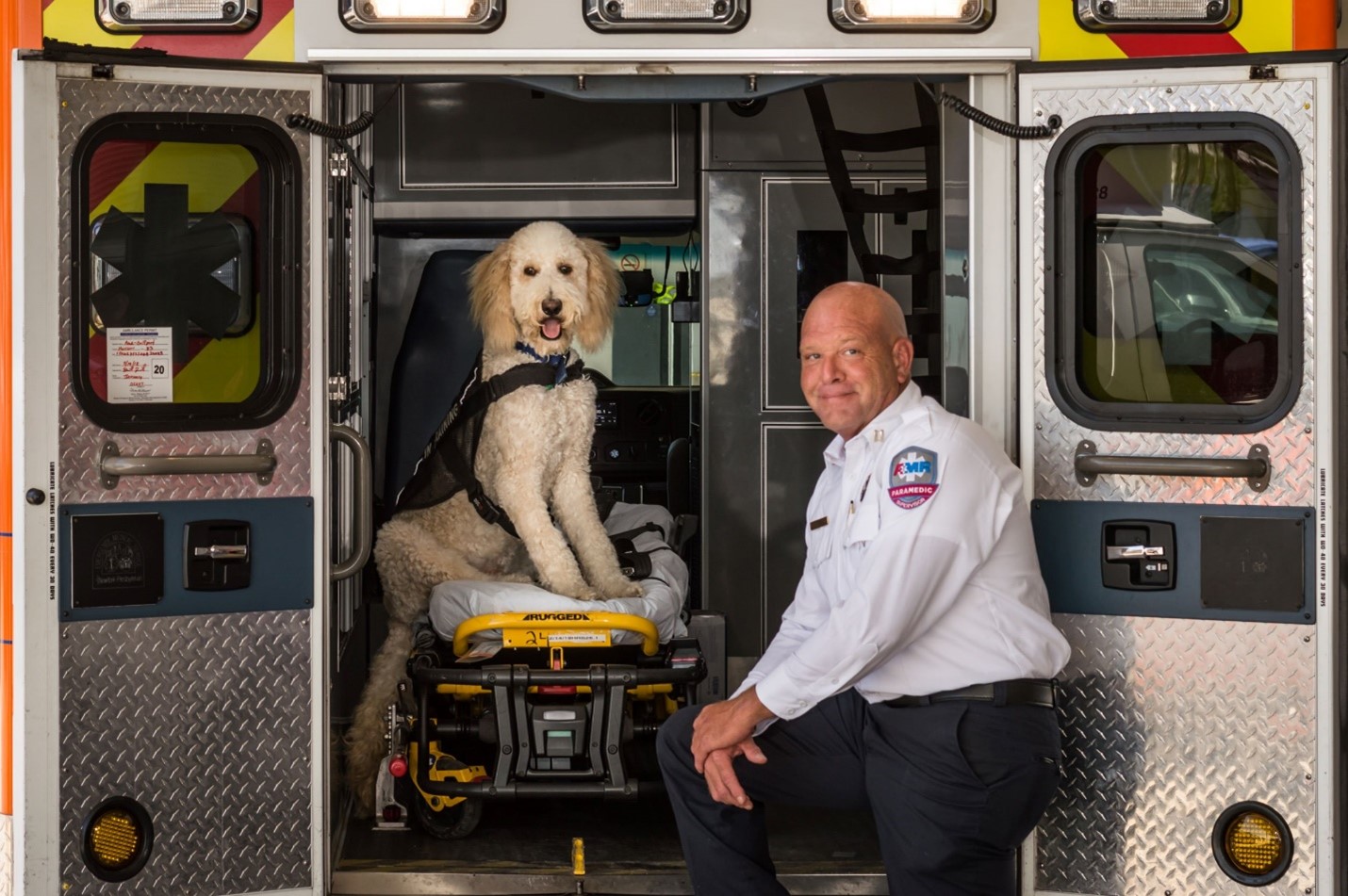 GMR Brings Therapy Dogs to College Playoff National Championship
1.6.2022
GMR therapy dogs have deployed all over the country during natural disasters and communities hit hard by COVID-19.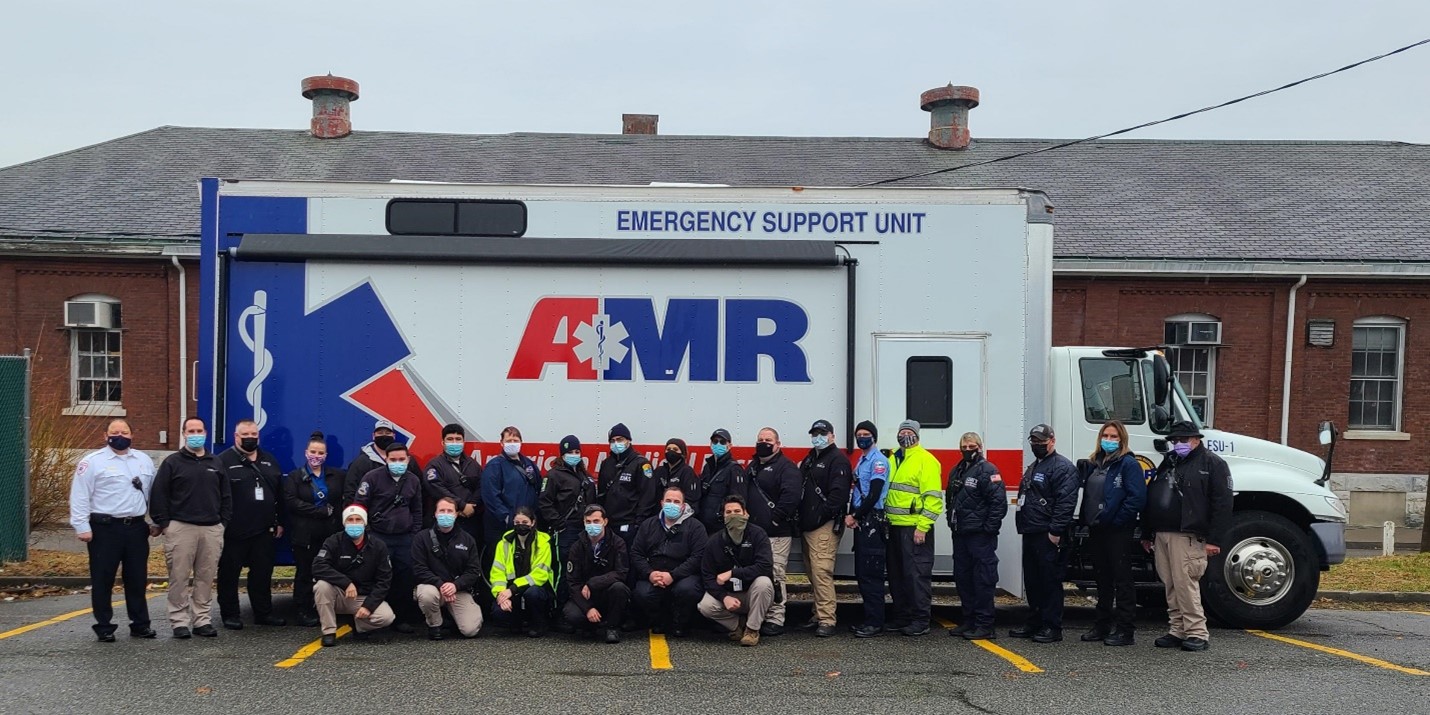 GMR To Deploy More Teams to States Dealing with COVID-19 Case Surge
1.6.2022
The Company's frontline first responders and sub-contracted network providers are now responding to additional requests from the Federal Government in New York, North Carolina...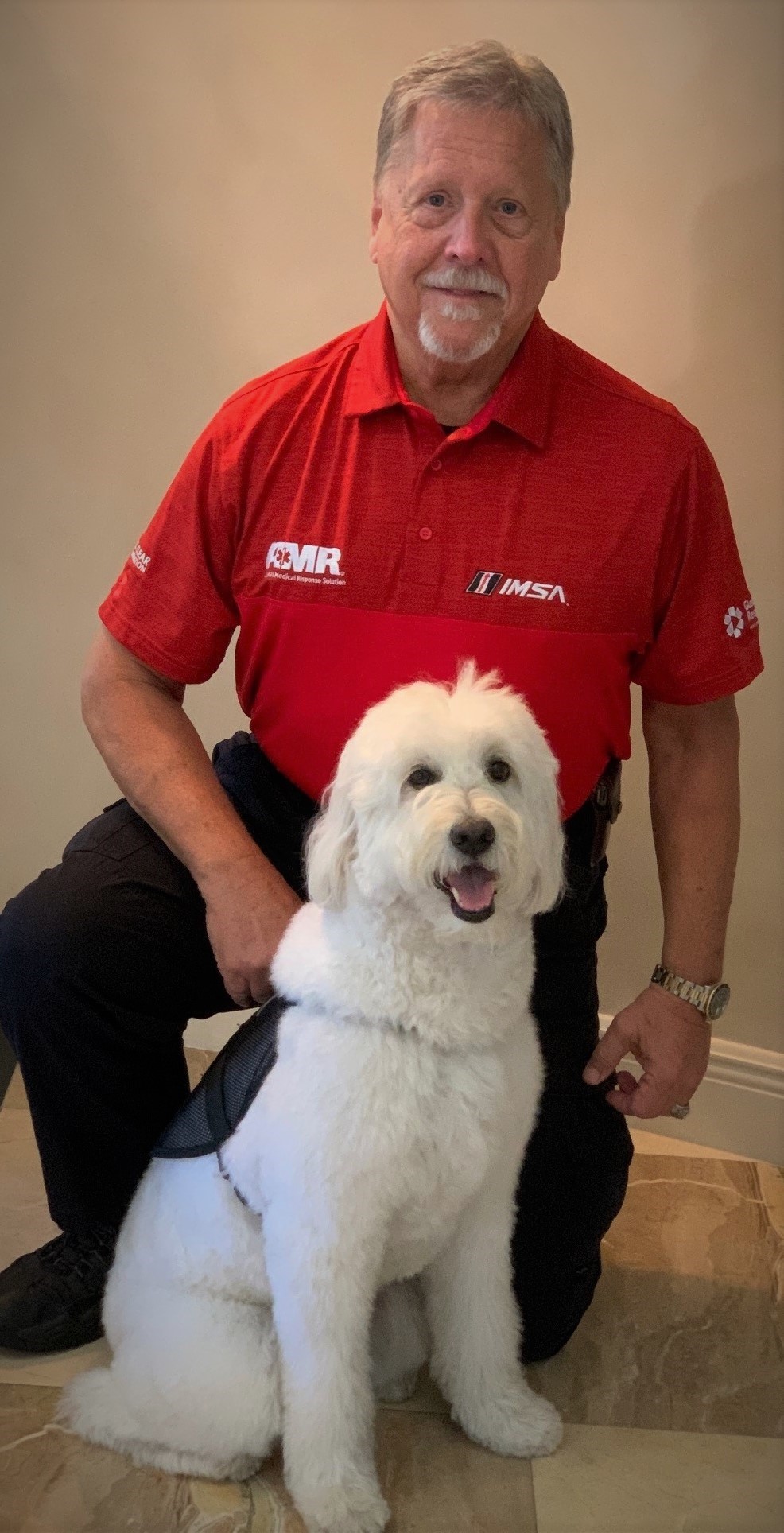 AMR Miami's Therapy Dog to "Rufferee" Puppies at GMR Playoff Championship
1.5.2022
AMR Miami Therapy Dog & handler will attend adorable matchup that kicks off college football playoffs championship event.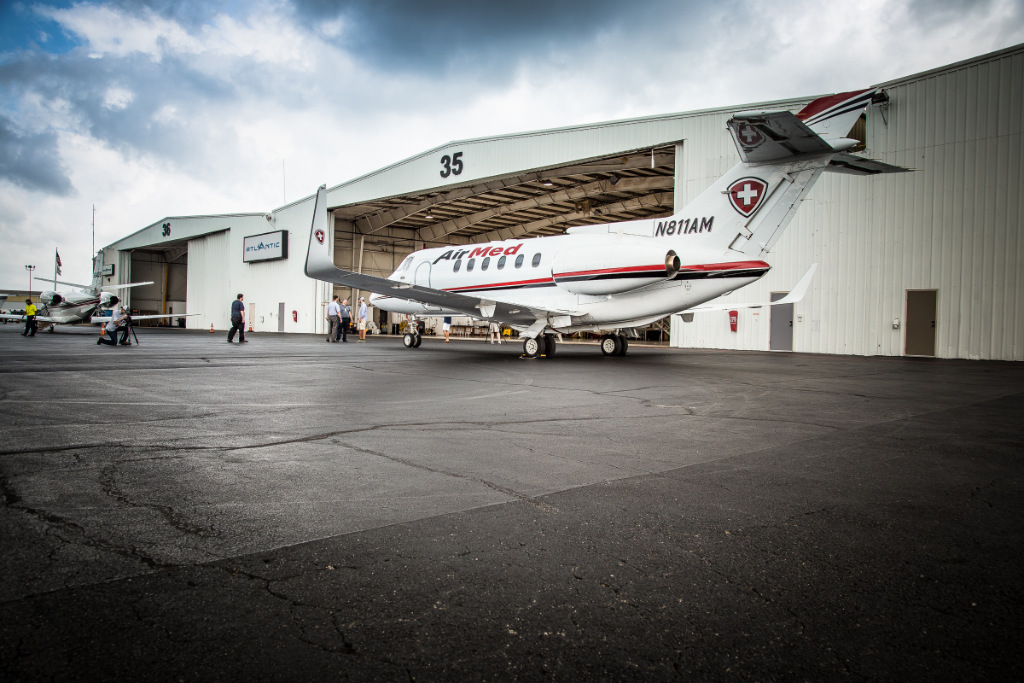 The Longest ECMO Transport
1.4.2022
The planning and approach to transporting a patient on extracorporeal membrane oxygenation across the globe.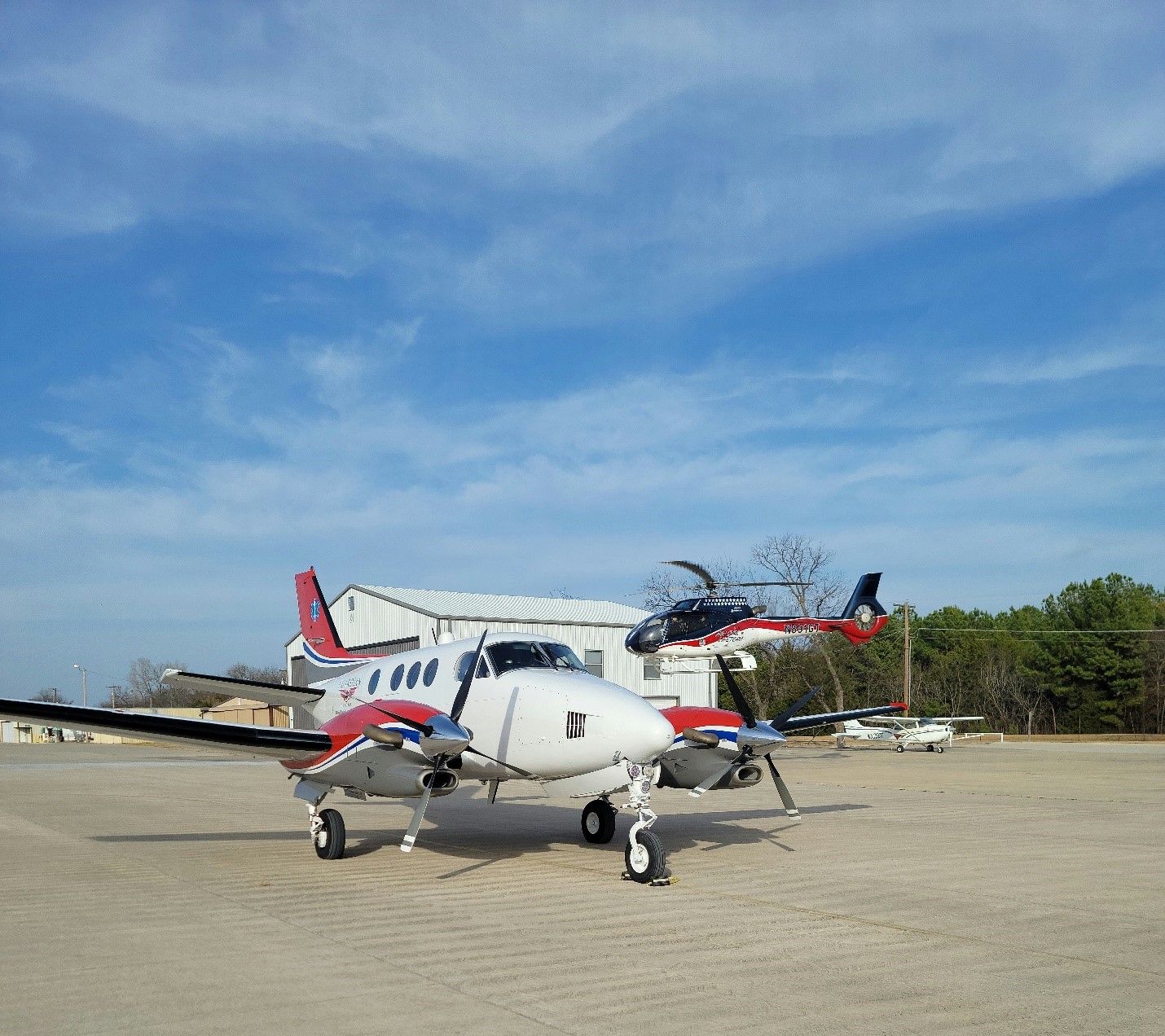 AEL Brings Additional Air Medical Asset to the Oklahoma Region
12.29.2021
The medically configured King Air 90 airplane is jointly operated with Guardian Flight and serves residents in six states.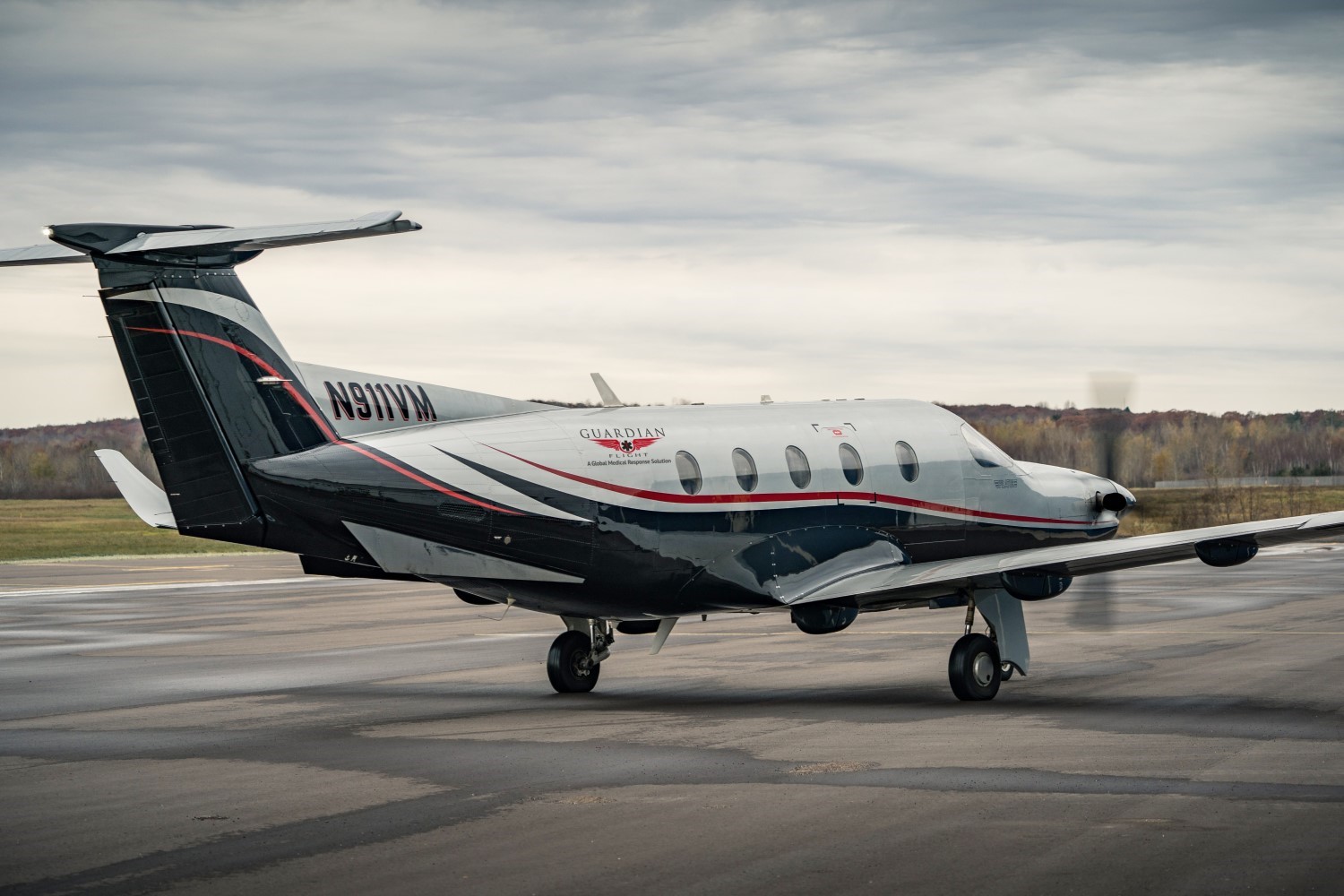 Serving the Community: Guardian Flight to Open New Base in Winner
12.28.2021
The new operation will provide lifesaving care to residents in emergency situations in Winner, South Dakota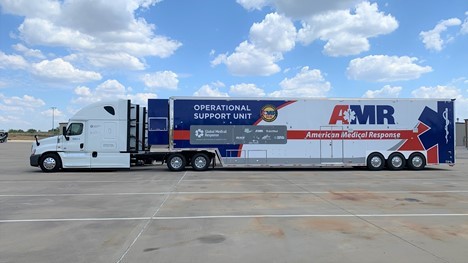 GMR to Deploy More Teams to States Grappling with COVID-19 Surges
12.28.2021
The Company's ground division, AMR, and sub-contracted network providers are now responding to additional requests for aid from the Federal Government.

We're Assisting East Coast Communities Hit Hard by COVID-19
12.20.2021
Our ground division, AMR, and sub-contracted network providers are responding to requests for aid from the Federal Government in New York, Vermont and New Hampshire.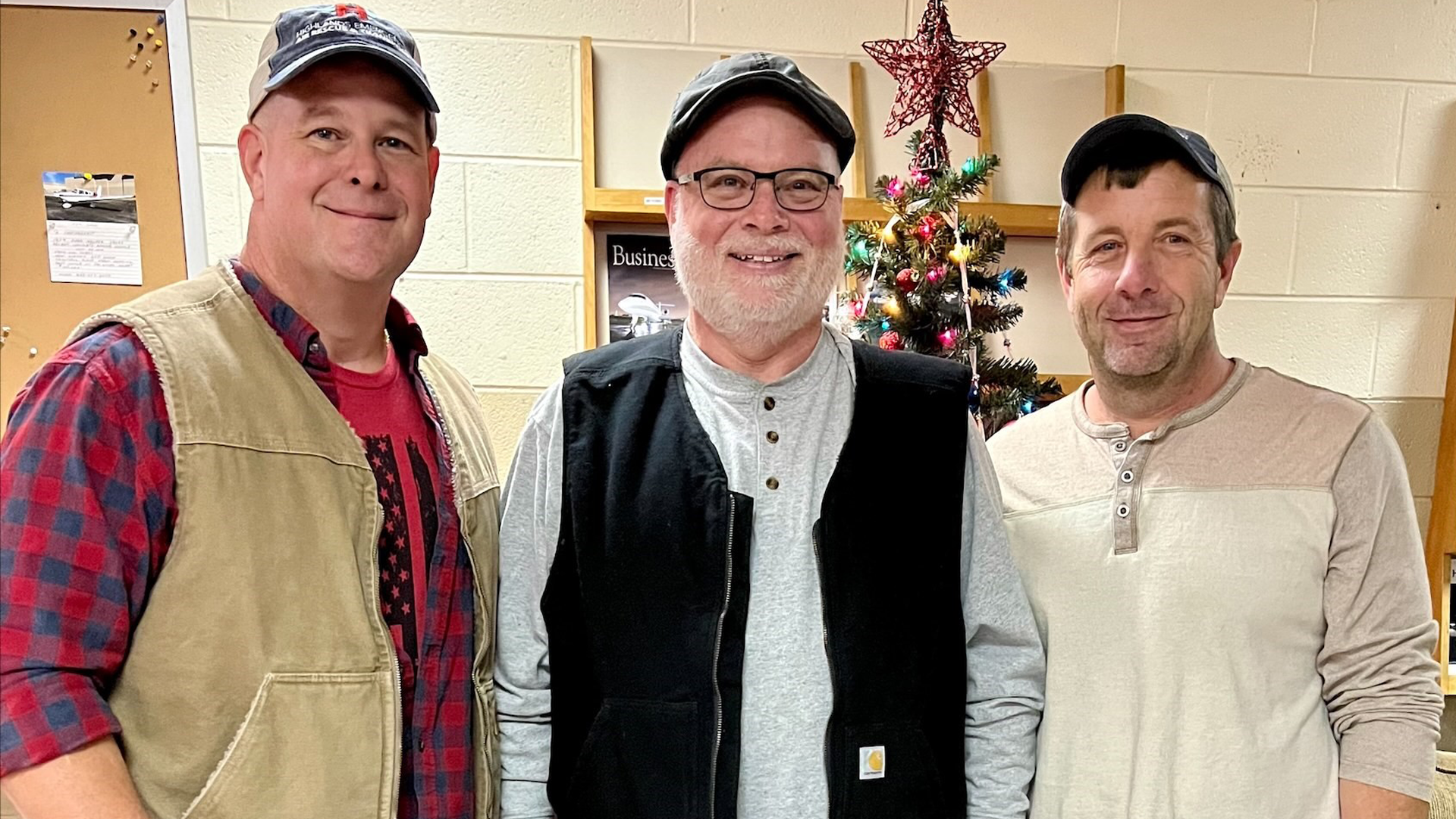 A Wish Come True
12.17.2021
A Tennessee man got a special gift this Christmas: meeting the heroes who saved his life.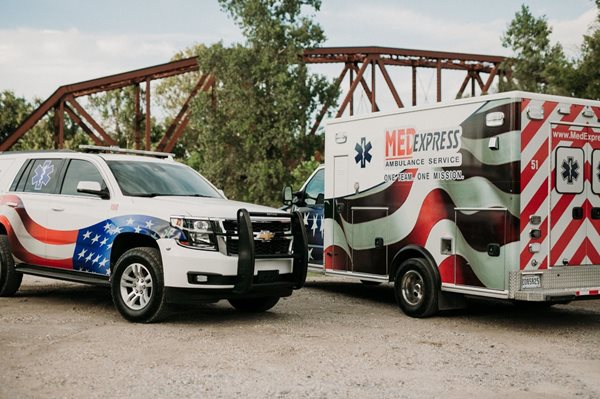 GMR To Acquire La. EMS Agency
12.14.2021
Med Express has 350 employees and 70 ambulances, wheelchair vans and support vehicles. It serves South Louisiana and is headquartered in Alexandria.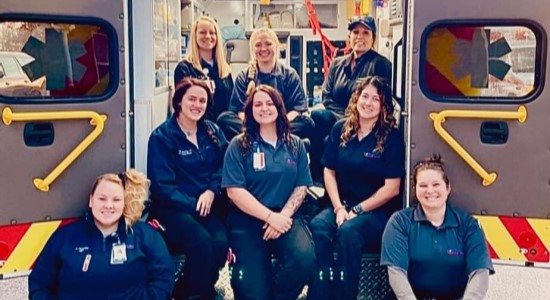 Paramedics Make Local History As First All-Female EMS Shift
12.13.2021
They'll drop whatever they're doing at the sound of an alarm. Meet Brownwood, Texas' first all-women EMS shift!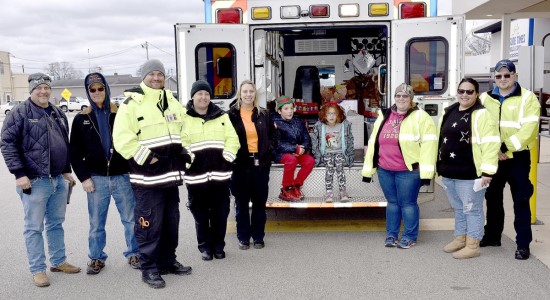 Annual Event Benefits Local Organizations
12.13.2021
The "Stuff the Truck" event encourages local residents to donate nonperishable food items, baby food and formula, cat and dog food and toys among other items.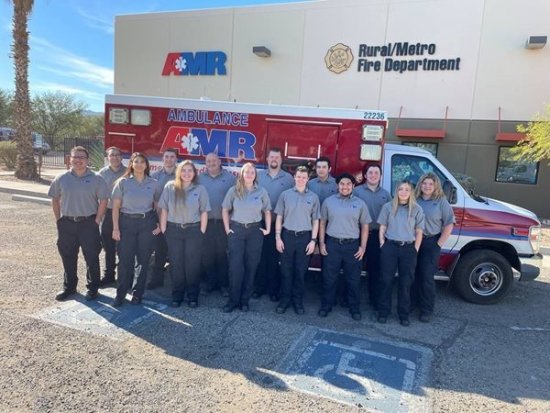 AMR Accepting Applications for Award-Winning "Earn While You Learn" Program in Phoenix
12.10.2021
AMR now offering residents a cost-free way to begin a rewarding career in EMS.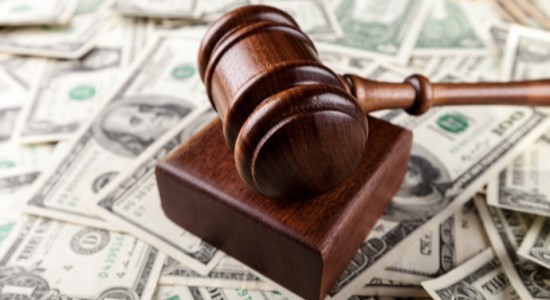 AMA, AHA Sue Feds Over No Surprises Act Final Rule
12.10.2021
The hospital and physician groups filed lawsuit against the federal government over a No Surprises Act final rule that will implement the independent dispute resolution proces...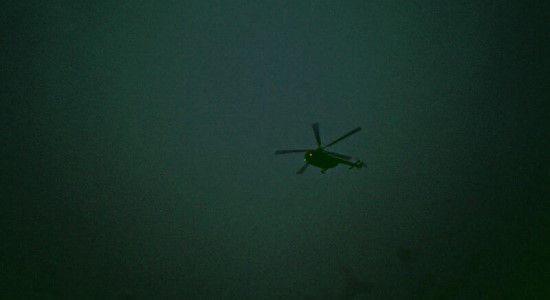 Upgrading Your Avionics Hardware to Increase Mission Safety
12.10.2021
Mario Pierobon looks at the latest aviation advancements that offer increased mission safety air medical, air ambulance, and air rescue operations.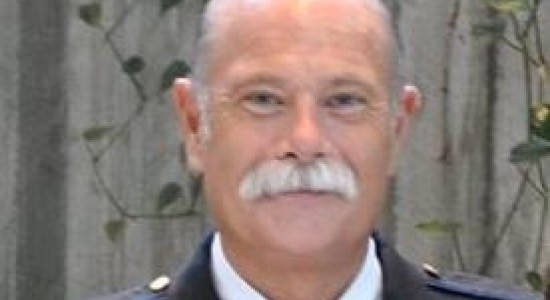 AMR Seattle Chief EMS Officer to Retire After 45 Years
12.8.2021
Senior Chief EMS Officer Greg Sim to Retire after Nearly Five Decades of Service.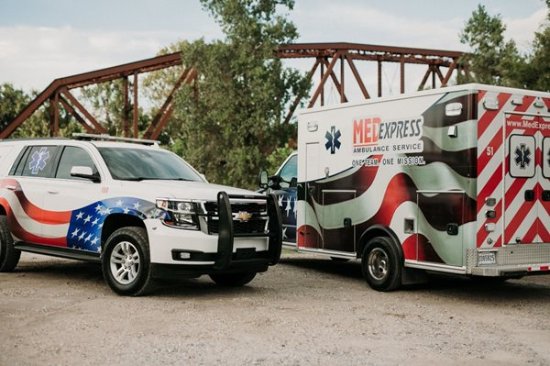 GMR Signs Agreement to Buy Assets of Med Express
12.8.2021
Med Express Local Leadership and Team Members Now Have the Backing of a Nationally Recognized Medical Transportation Company.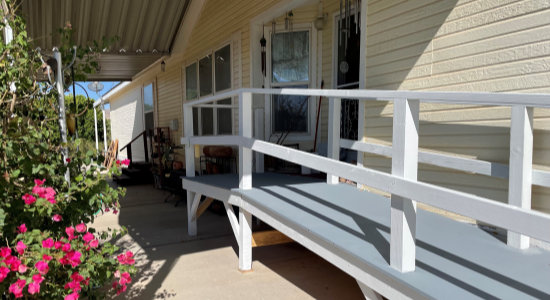 Regaining Control
12.7.2021
Arizona man enjoys greater mobility thanks to wheelchair ramp built by Rural Metro Fire.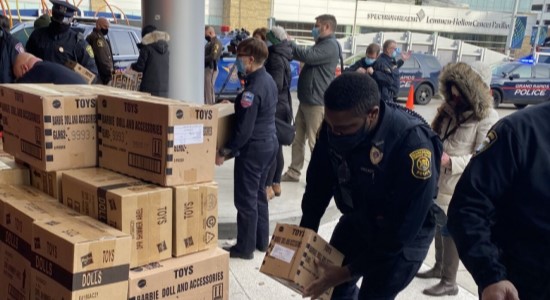 First Responders to Deliver Toys to Patients at Helen DeVos Children's Hospital
12.7.2021
Toy Express was spearheaded by the Grandville Police Department, which wrote the grant to the First Responders Children's Foundation for the event.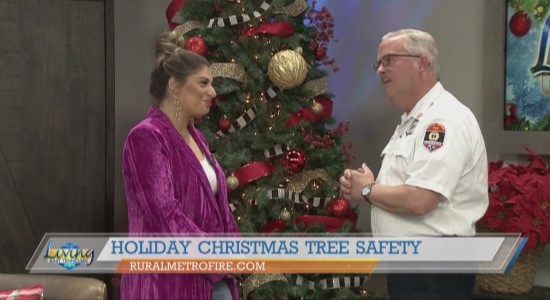 Rural Metro Minute: Christmas Trees and Safety Tips
12.7.2021
Christmas trees are beautiful and make the holidays bright, but can also pose as a fire hazard if not assembled properly.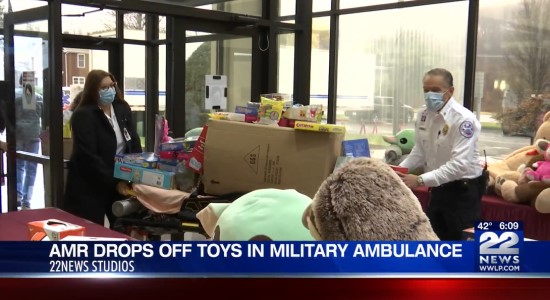 AMR Donates Toys for Tots at 22News
12.7.2021
AMR employees from Springfield donated the toys themselves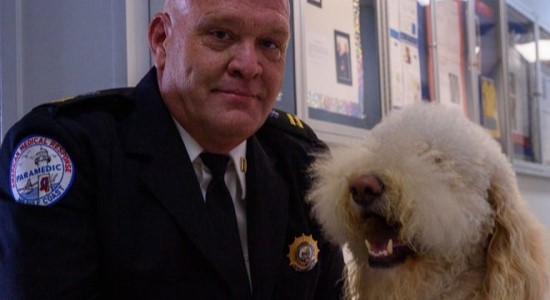 First Responders Face Growing Mental Health Toll Amid Ongoing Pandemic
12.6.2021
The ongoing pandemic is driving support to increase access to mental health resources for first responders.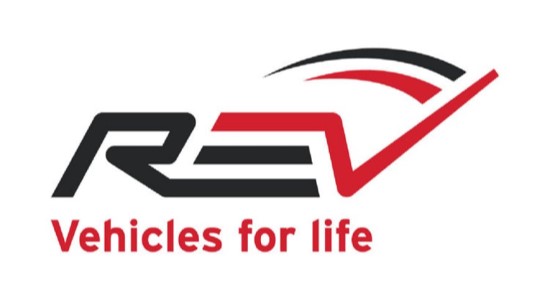 AMR Awards Electric Ambulance Order to REV Group Company
12.1.2021
The company ordered 5 state-of-the-art electric vehicles with the option to purchase 25 more.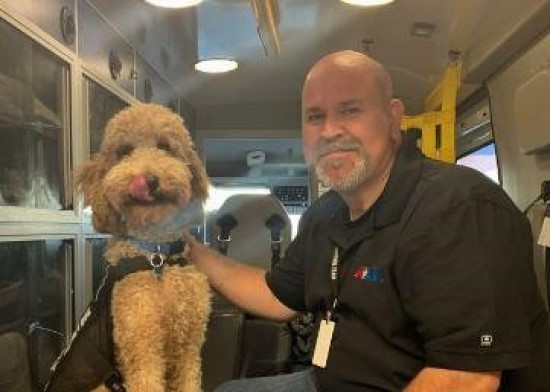 AMR Welcomes New Leader to its Maui Operation
12.1.2021
New Hire to Lead Members of the Local Ground Ambulance Provider & Serve as Therapy Dog Handler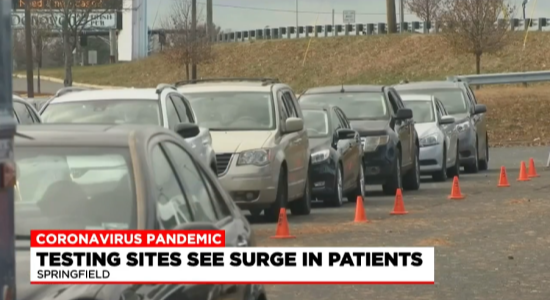 Area COVID-19 Testing Sites See Increase in Patients Following Thanksgiving
11.30.2021
The AMR testing team says a few weeks ago, they were averaging 500 to 600 tests a day, but since Monday, that number has nearly doubled.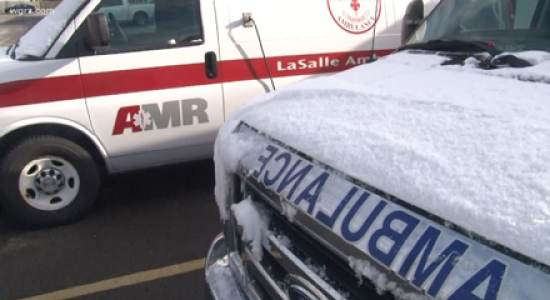 AMR Experiencing "Offloading Issues" Amid COVID-19 Surge in WNY
11.30.2021
"When a hospital reaches capacity, they have nowhere to offload an ambulance," says AMR's chief EMS officer.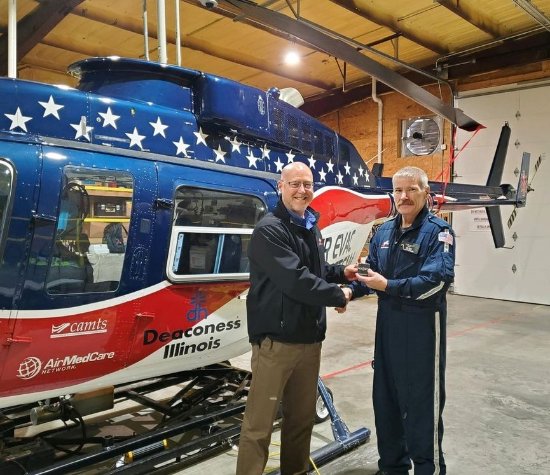 Air Evac Lifeteam Flight Paramedic Celebrates Career Milestone 2
11.30.2021
AELs Tom Allen has flown more than 250 patients.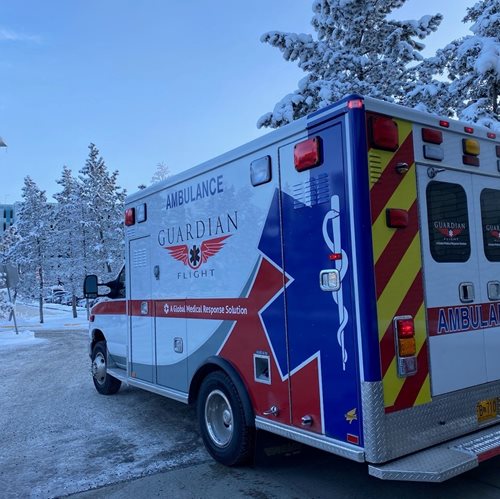 Guardian Flight Alaska Uses Mobile Integrated Healthcare Program to Help Alaskans During Pandemic
11.29.2021
The air medical transport company is now delivering mobile integrated healthcare and monitoring services to patients in Fairbanks and the surrounding communities.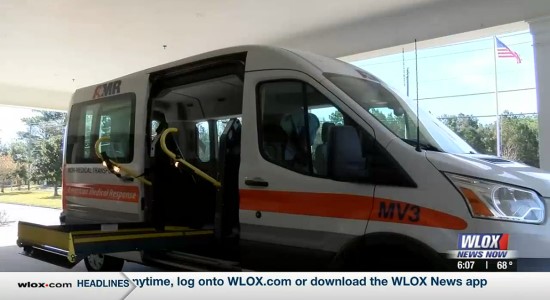 AMR Transports Nursing Facility Residents to Families for Thanksgiving
11.29.2021
American Medical Response (AMR) made round trips so nursing facility residents can be with their family for the holiday.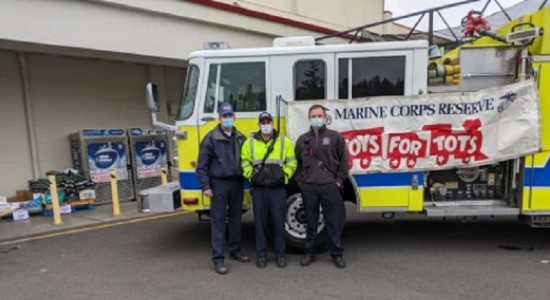 Toys for Tots Drop Off Event Happening in Grants Pass
11.29.2021
Rural Metro Fire will be taking toys that residents can donate at the Grants Pass Bi-Mart to help kids who may not be able to get a new toy for Christmas.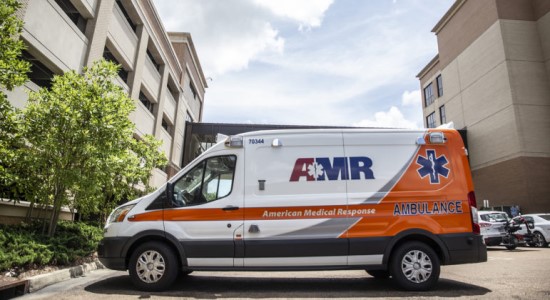 Mississippi EMS Workforce Shortage Nearing Critical Levels
11.29.2021
The issue is so dire that two associations in the EMS industry sent a letter to Congress pushing for a hearing to address the shortfall.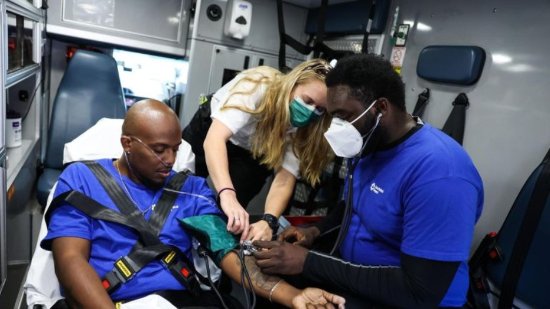 New Long Island Program Pays Students While Training to Become EMTs
11.24.2021
Seven people have graduated from the first Long Island class of "Earn While You Learn," where students get paidwhile training to become an EMT.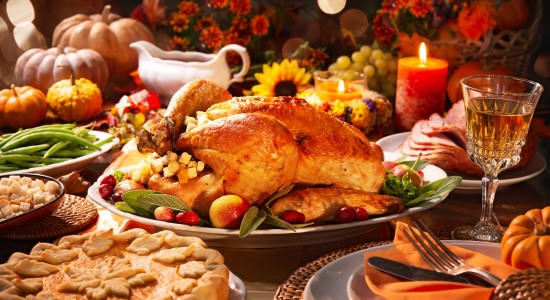 AMR Offers Tips for Frying Turkeys This Thanksgiving
11.23.2021
American Medical Response officials advise these steps to help prevent serious injuries and property loss when using a turkey fryer.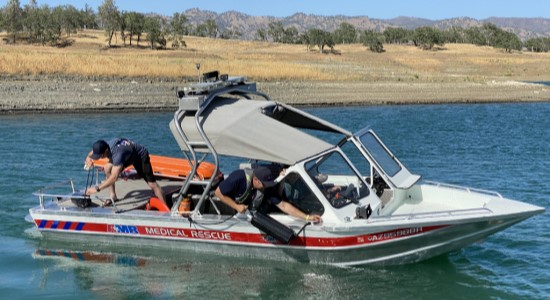 Water, Drownings and Paramedics
11.23.2021
Learn how Napa County (CA) EMS adapted to a sudden surge in water-related emergencies in a remote location of the county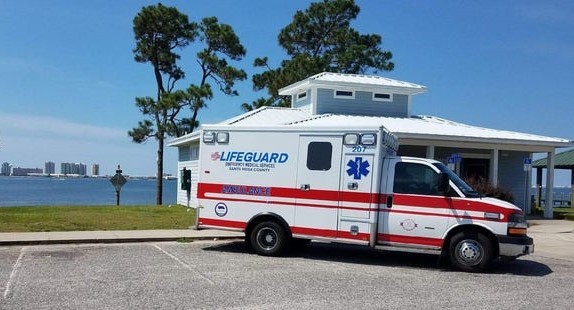 Lifeguard Ambulance Celebrates 15 Years of Life-Saving Care in Santa Rosa Florida
11.22.2021
The company meets the needs of the communities it serves by providing the highest quality patient care in the industry.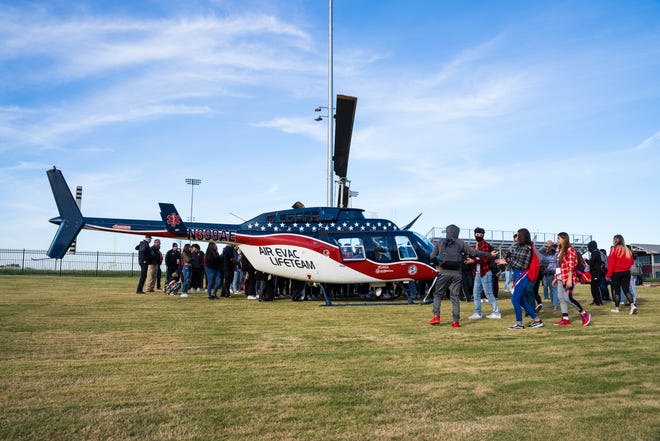 Air Evac Lifeteam Lands at Texas High School for Hands-On Lesson
11.22.2021
An AEL helicopter landed at Sherman High School in Sherman, TX, to demonstrate the roles of flight paramedics and flight nurses to more than 100 health sciences students.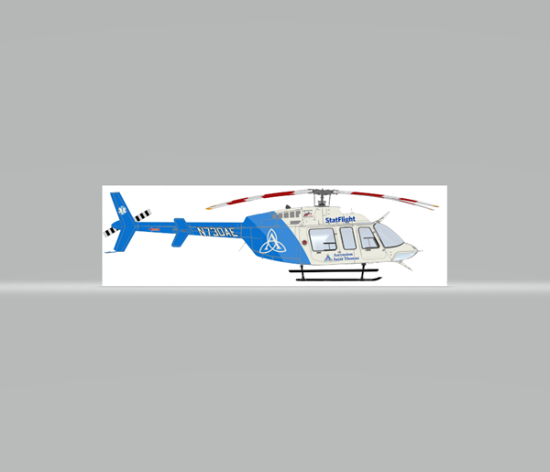 Air Evac Lifeteam and Ascension Saint Thomas to Introduce Newest Medical Helicopter to Rutherford Co
11.15.2021
The Ascension Saint Thomas StatFlight-branded BELL 407GXi helicopter, operated by Air Evac Lifeteam, will provide emergency air medical coverage to Rutherford County and surro...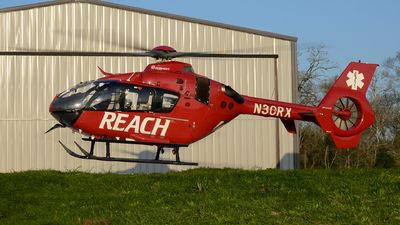 Sonoma County, CA, Fire District and REACH Air Medical Services Announce New Partnership
11.12.2021
Partnership Will Bring Fire Reconnaissance & Fire Suppression, Search & Rescue, Advanced Life Support Air Medical Capabilities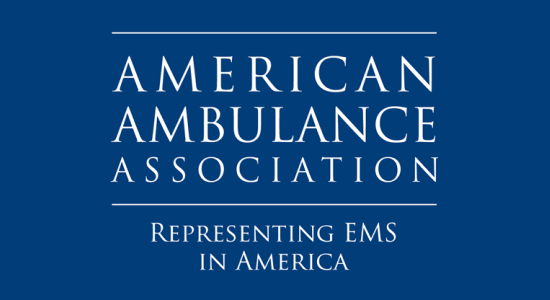 2021 AAA Board of Directors Election Results
11.9.2021
The term for each position will begin on January 1, 2022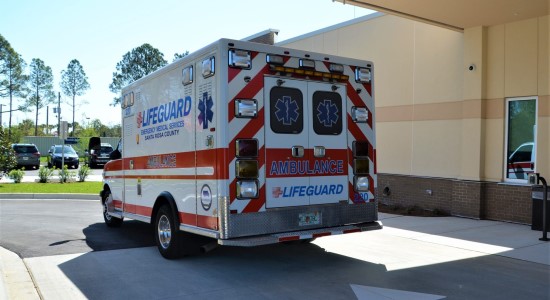 Local Paramedics, EMTs Getting Pay Boosts
11.4.2021
Last month, Lifeguard Ambulance, which provides service in Santa Rosa County, announced hiring and retention bonuses for their medical staff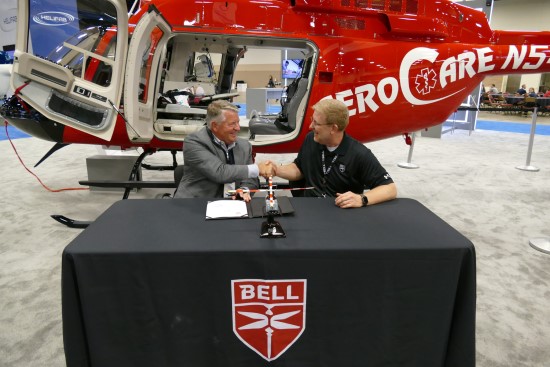 GMR Signs Purchase Agreement for Bell 407GXi Helicopters
11.3.2021
The delivery is expected to be complete by 2023, and includes an option by GMR to purchase up to nine additional aircraft by the end of 2024.
Local First Responders Offer Safety Tips for Off-Highway Vehicle Enthusiasts
11.3.2021
"Off-road vehicles have grown in popularity over the past several years," said Sergio Cardenas, Program Director for REACH. "With that increase in popularity comes a higher ri...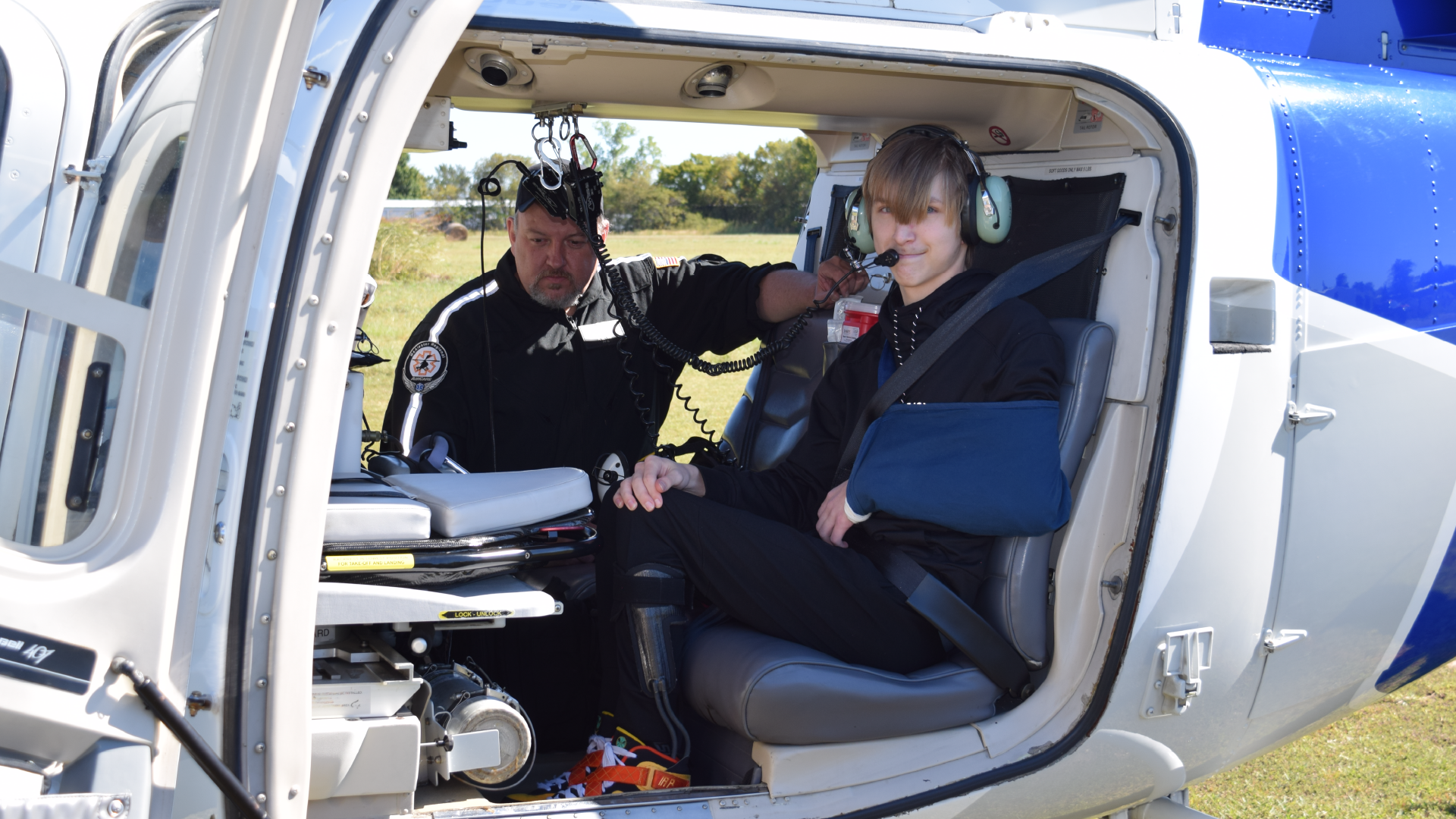 The Ties That Bind
11.2.2021
A near-death experience for an Oklahoma teen leads to a surprise --a new admiration for the people who saved his life.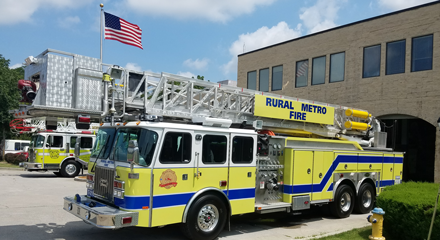 What's Included in a Rural Metro Fire Department Membership?
11.2.2021
Rural/Metro Fire provides emergency medical and fire-protection services for approximately 80% of Knox County.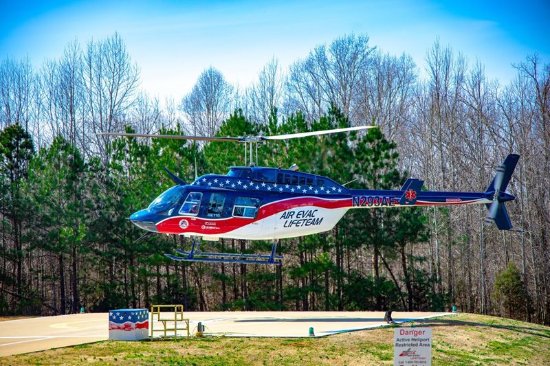 Air Evac Lifeteam Opens Air Medical Base in Lebanon, KY
11.2.2021
Base serves residents within a 70-mile radius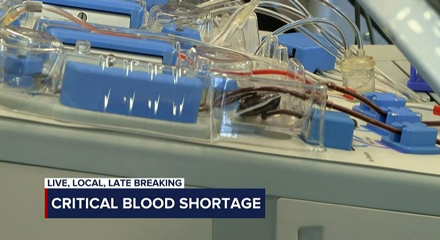 Red Cross Sees Lowest Blood Supply in a Decade
11.1.2021
A shortage of blood has been lingering for months. Supplies now at their lowest in ten years.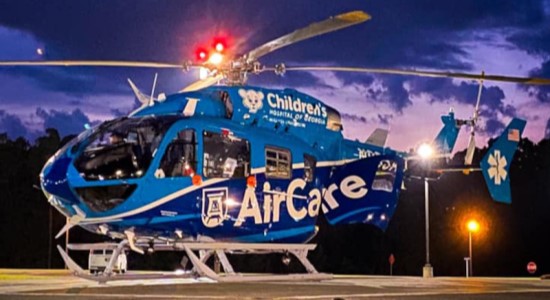 Metro Displays Two Air Medical Aircraft at SHIFT AMTC 2021
11.1.2021
Metro's booth at the air medical conference will feature a new EC145e for AU Health AirCare, one of Metro's newest operations customers.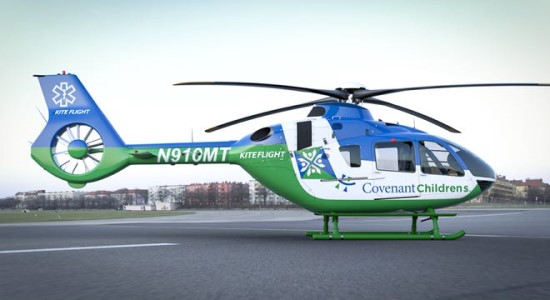 Covenant Children's Introduces New Transport Helicopter
10.29.2021
The EC 135 twin-engine helicopter will be in service starting in early 2022, according to a news release from Covenant Health.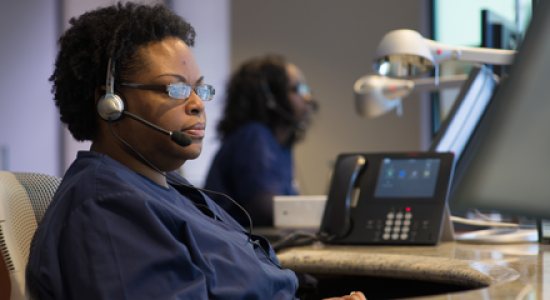 County Partners with AMR to Launch Healthcare Solution
10.29.2021
Through Milam County's Nurse Navigation program, some 911 calls with non-emergency injuries or illnesses will be transferred to a registered nurse.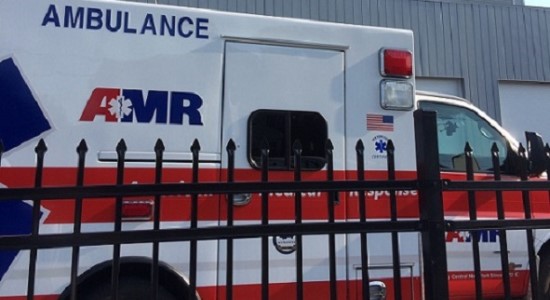 Syracuse Community Health Center, AMR Partner to Ease ER Crunch
10.28.2021
Their effort is part of the Centers for Medicare & Medicaid Services' (CMS) Emergency Triage, Treat and Transport (ET3) program, per a joint news release.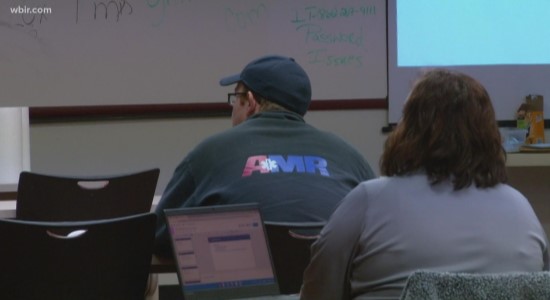 National First Responders Day: Around 30 People Training with AMR to Help Their Communities
10.28.2021
In a time where there's a national shortage of first responders, local emergency medical providers are recruiting men and women to join their teams.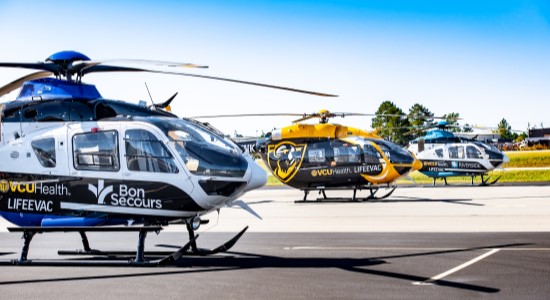 New Alliance Broadens Access to Air Medical Transport Services in Virginia
10.28.2021
A joint press release from VCU Health System, Bon Secours, Mary Washington Healthcare, Riverside Health and Med-Trans Corporation.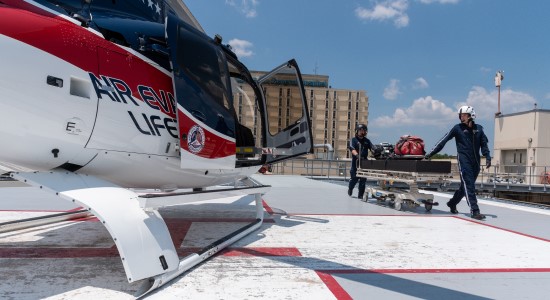 First Responders Day: Air Evac Lifeteam — Critical Care Transport
10.28.2021
While many may associate medical helicopter missions with serious vehicle crashes and tornado victims, missions also include patients with dangerous medical conditions who nee...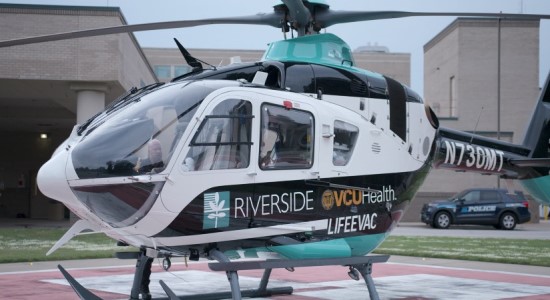 New Alliance Broadens Access to Air Medical Transport Services in Virginia
10.27.2021
VCU Health System, Bon Secours, Mary Washington Healthcare and Riverside Health System join forces to create shorter response times and greater alignment for air ambulance ser...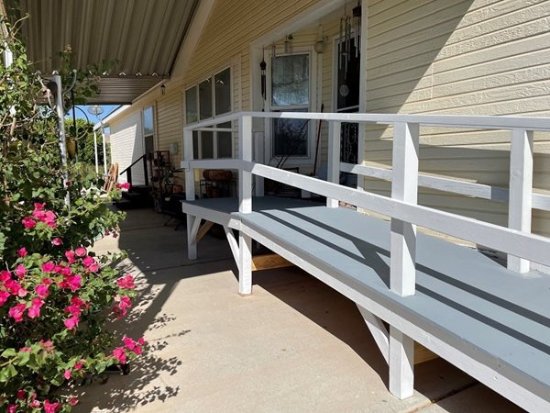 Rural Metro Yuma Firefighters Build Wheelchair Ramp for Local Resident
10.27.2021
The materials for the construction of the ramp were generously donated by Foxworth-Galbraith Lumber Company.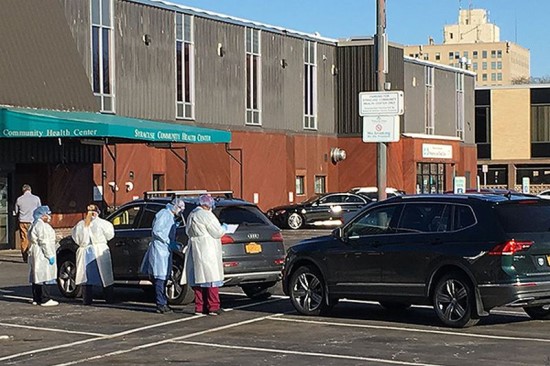 Syracuse Community Health Center, AMR Ambulance Team Up to Prevent Unnecessary ER Visits
10.27.2021
Starting Nov. 1 AMR crews will evaluate Medicare patients who call 911 to determine if they can be treated at the health center instead of an ER.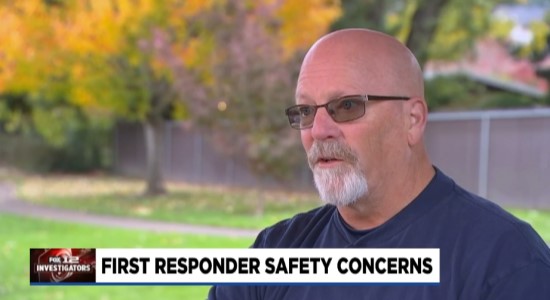 Local Paramedic Says Portland's Mental Health Crisis is Falling on Them
10.26.2021
"They're tired of being abused, spit at, punched, stabbed, every single day," said Erick Gillmore, a paramedic with AMR.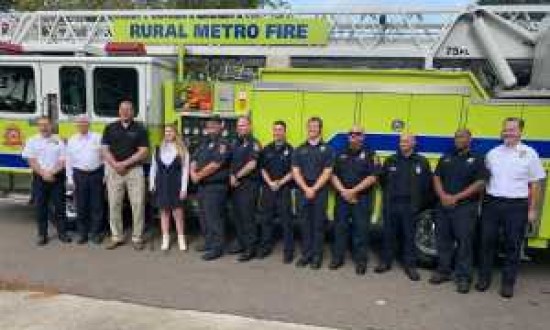 Crash Survivor Honors First Responders
10.25.2021
Eight Rural Metro Fire crew members received a prestigious award on Friday for going "above and beyond" to save a woman's life after a serious crash on East Emory Road in Nort...
Halloween Safety Tips From American Medical Response
10.25.2021
Dressing appropriately for trick-or-treating and carefully planning your evening can increase the likelihood of a safe and injury-free Halloween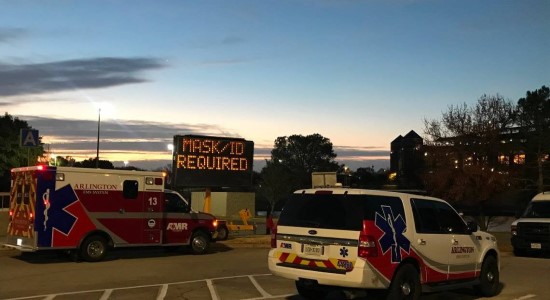 Ambulance Groups Hurting for Paramedics. How North Texas First Responders are Adjusting
10.22.2021
Arlington Fire Chief Don Crowson said his department is sending fire paramedics to compensate for shortages with AMR, the city's ambulance provider, where staffing is down two...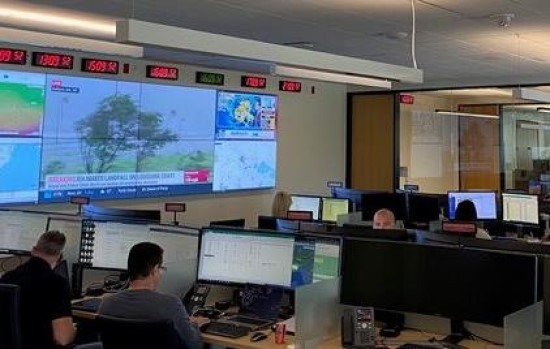 Dallas-Based Global Medical Response Installs RBG Spectrum's Video Wall Processors
10.21.2021
The company selected RGB Spectrum's Galileo processor for its real-time performance, ability to support a variety of disparate digital and IP-based signal sources, and 4K imag...
AMR Pioneers Ambulance Pilot Program in Several U.S Markets
10.20.2021
Innovation Spotlight: ET3: Emergency Triage, Treat & Transport.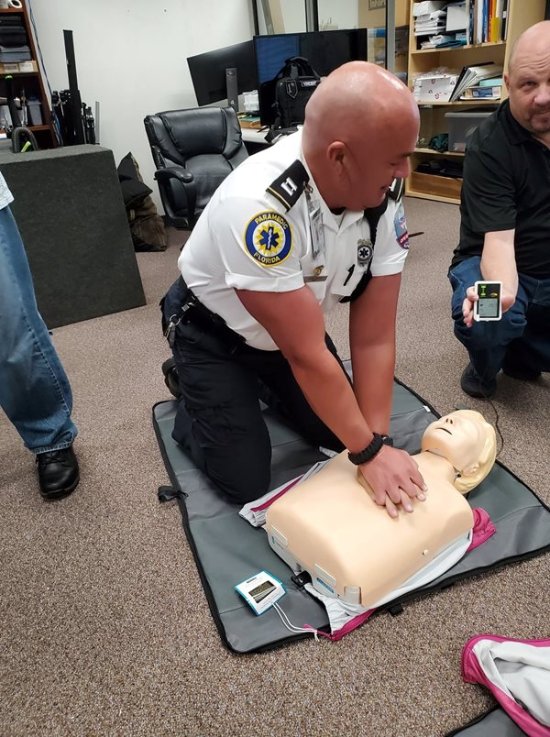 Lifeguard Ambulance a Proud Participant In National Cardiac Program
10.20.2021
Data will help improve cardiac arrest outcomes for Santa Rosa County residents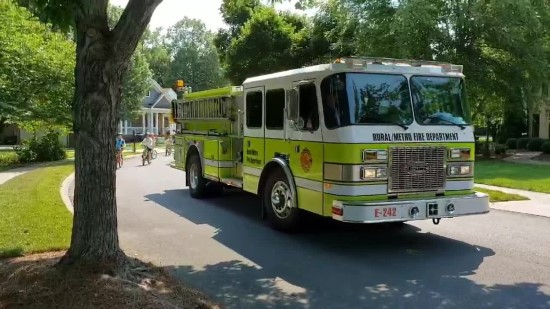 Mayor Glenn Jacobs to Help Pin Phoenix Medal Award to Rural Metro Firefighters
10.19.2021
The firefighters are being honored for an incident that happened in April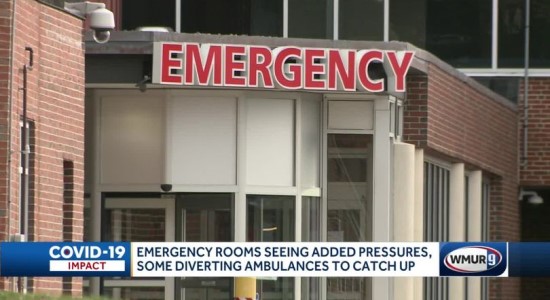 Emergency Rooms See Added Pressures, Some Diverting Ambulances to Catch Up
10.19.2021
Diversions averaging a few hours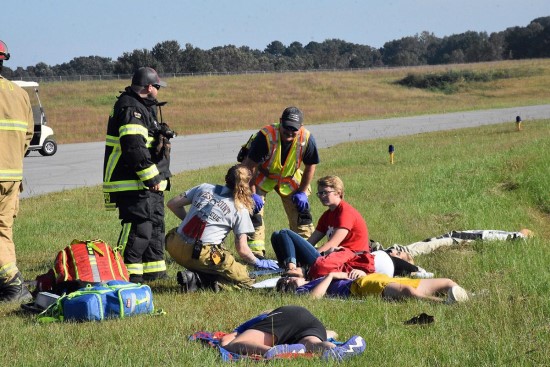 An Immediate Response
10.18.2021
Mock plane crash scenario offers training to local rapid responders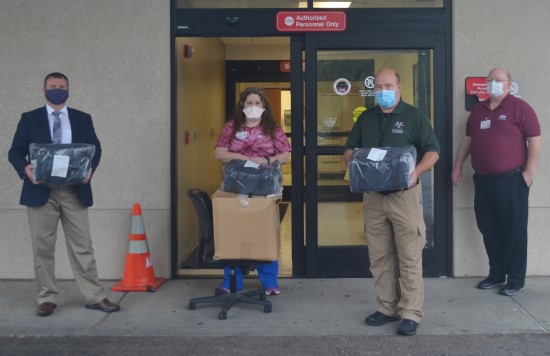 Photo: Trauma Kits Delivered
10.18.2021
Trauma kits delivered to each school in Harlan County in Kentucky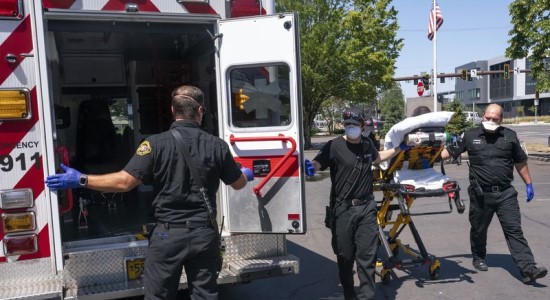 Few Healthcare Professions Have Embraced the Vaccine Like the Region's Paramedics
10.18.2021
Metro West Ambulance, which serves Washington County and parts of the coast, says 100% of its 1,000-person staff is vaccinated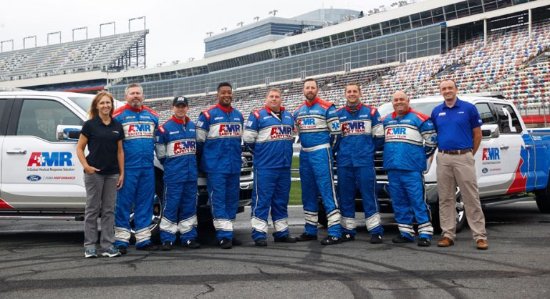 NASCAR and GMR Extend Partnership of Emergency Response System
10.15.2021
Continue to collaborate on NASCAR's medical response capabilities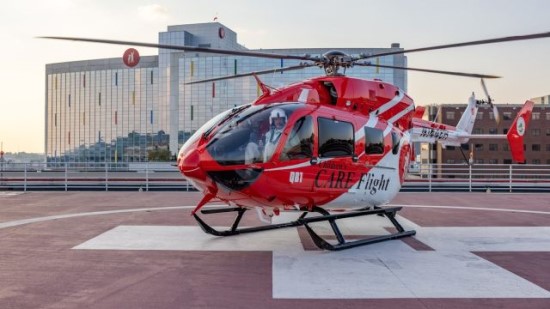 Children's of Alabama New Helicopter Will Help Sick Children Get Faster Care
10.15.2021
The Airbus H145 replaces the previous helicopter in use since 2012.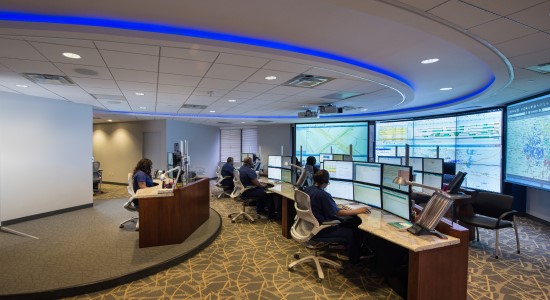 AMR to Offer New Nurse Navigation Option in Milam County
10.15.2021
AMR has a program in place that has been run in other locations called Nurse Navigation.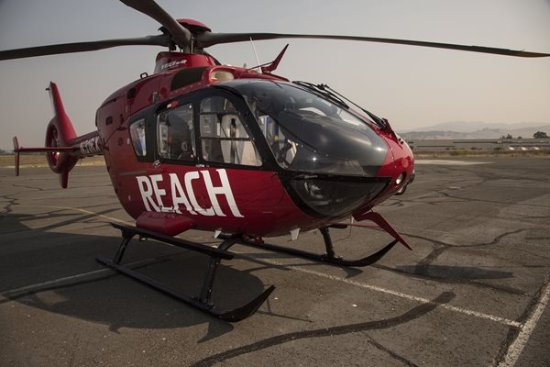 Global Medical Response Announces Network Agreement in California
10.14.2021
The strategic partnership with GMR covers all 58 serviced California counties and includes fixed- wing and rotor-wing services provided by REACH Air Medical Services (REACH), ...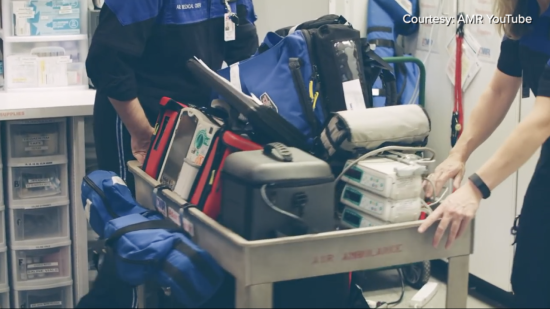 AMR Hiring EMTs for Paid On-The-Job Training
10.14.2021
This is the first time AMR is bringing its "Earn While You Learn" program to southern Arizona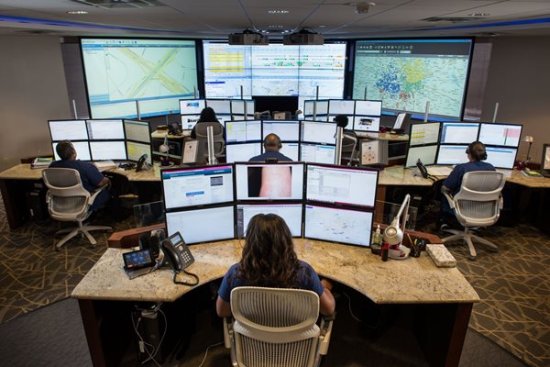 Milam County Partners with AMR to Launch Innovative Healthcare Solution
10.13.2021
Nurse Navigation Program provides residents access to a wider variety of care options to meet specific medical needs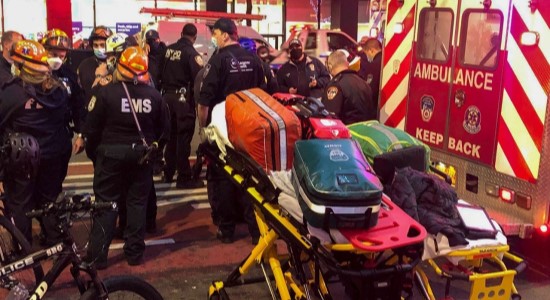 AAA President Says COVID-19 Takes EMS Worker Shortage to Crisis Level
10.11.2021
The first responder worker shortage is threatening basic emergency services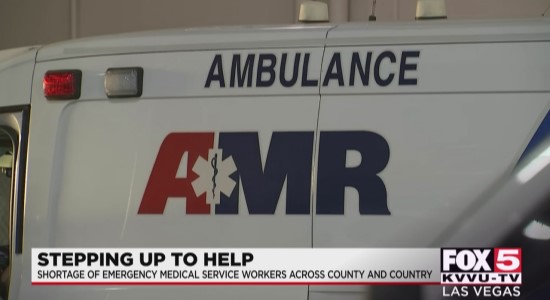 Las Vegas Sees Shortage of EMS Workers as Students Step Up to Fill Spots
10.8.2021
A lack of paramedics, EMTs and advanced EMTs is a problem among hospitals, fire departments, ambulance companies and other medical facilities.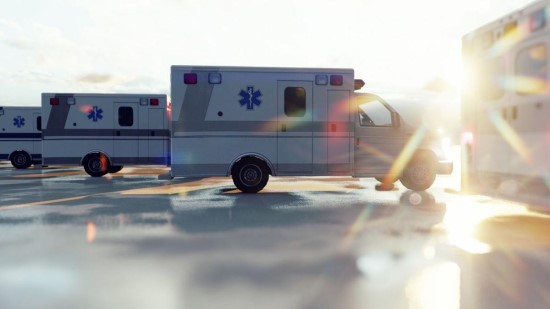 Amid EMT Shortage, Training Program Looks to Strengthen Tucson Workforce
10.7.2021
The Earn While You Learn program is designed to ease the transition for those wanting to become emergency medical service professionals.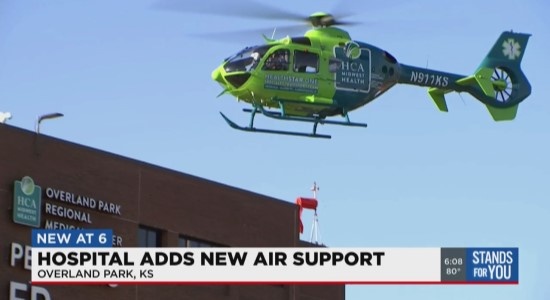 Overland Park Regional Medical Center Adds New Air Support
10.7.2021
A new critical care transport helicopter will now specifically serve the region's largest program for neonatal intensive care services.
Hospital Wing Becomes Part of the Global Medical Response Family
10.7.2021
Med-Trans Corp., part of the GMR family of companies, has purchased the assets of Hospital Wing, a helicopter air medical provider in Memphis, US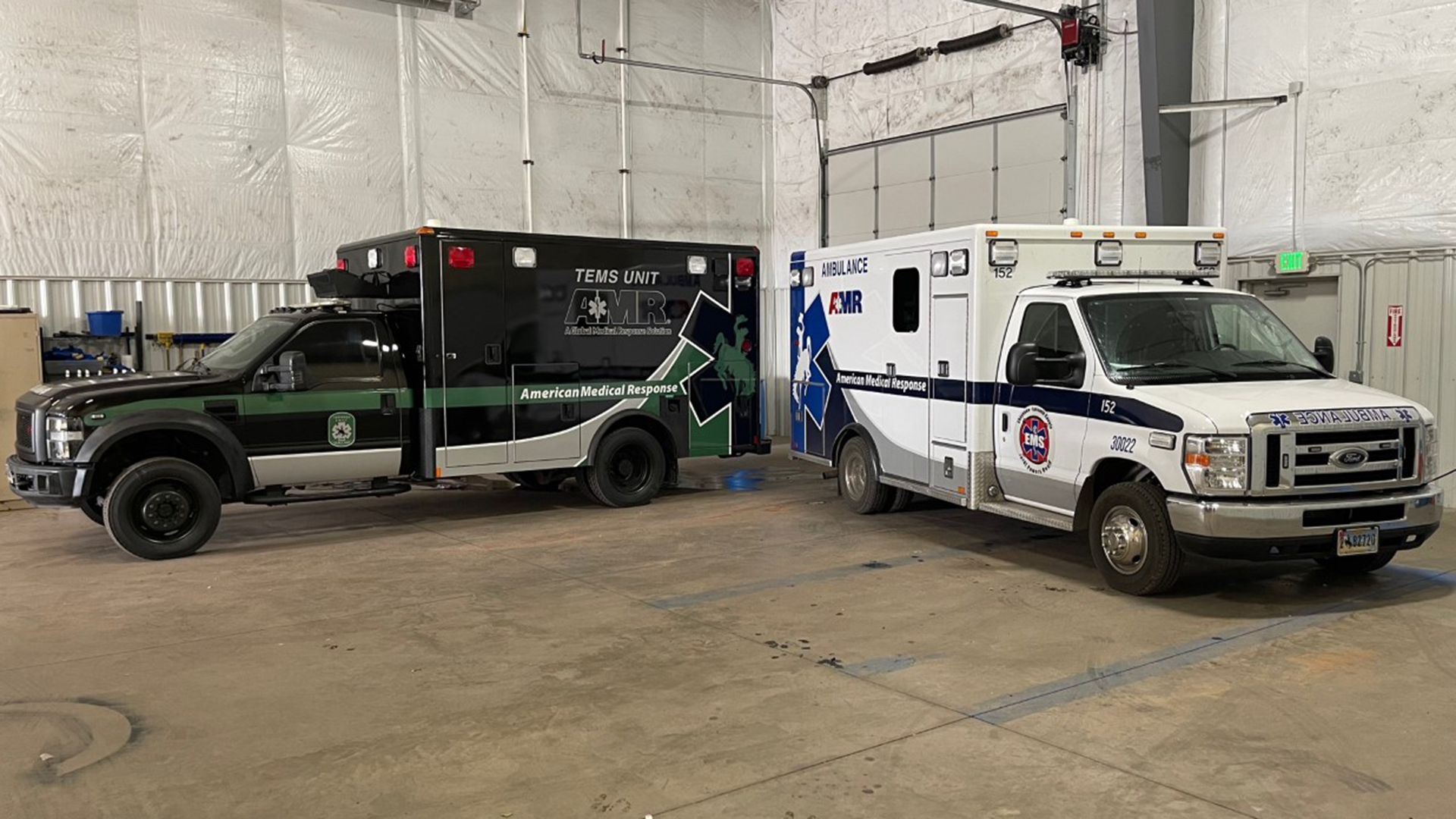 A Partnership in Crisis Response
10.6.2021
The partnership began in 2018 when the Cheyenne Police Department approached AMR and requested to add paramedics to their SWAT team.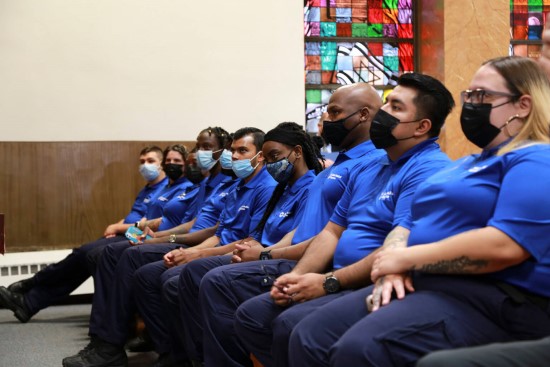 Hunter Ambulance's Paid EMT Training Program Graduates 14
10.6.2021
The Earn While You Learn Program, a 10-week EMT training program, launched at the West Bronx's (NY) Hunter Ambulance this summer. The first class graduated October 4.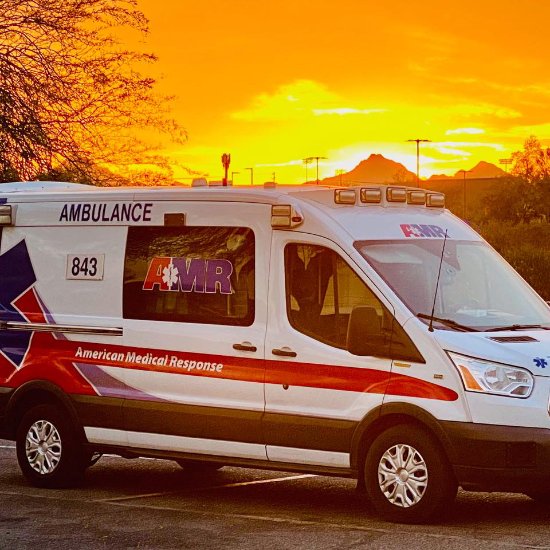 AMR Accepting Applications For Award-Winning Earn While You Learn Program In Tucson
10.6.2021
AMR now offering residents a cost-free way to begin a rewarding career in EMS.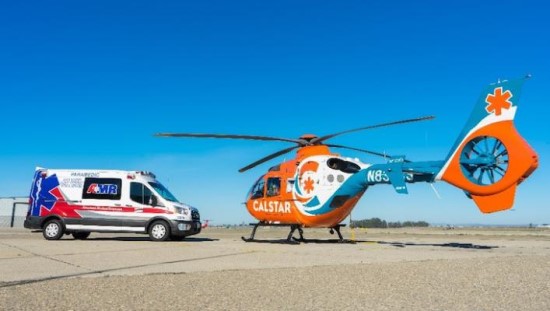 Local First Responders Offer Pedestrian Safety Tips
10.5.2021
CALSTAR Air Medical Services (CALSTAR) and American Medical Response Santa Barbara (AMR) join forces to reinforce the importance of pedestrian safety.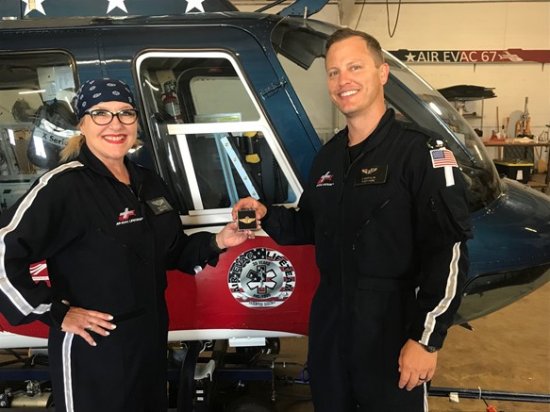 Air Evac Lifeteam Flight Paramedic Celebrates Career Milestone
10.5.2021
Becky Drake has flown more than 1,000 patients.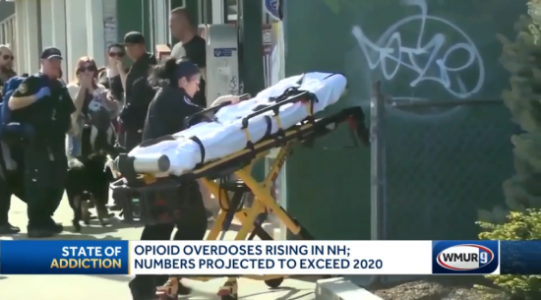 Total Opioid Overdoses Rising in NH; Numbers Projected to Exceed What Happened in 2020
10.4.2021
An AMR official said New Hampshire was one of only two states last year that did not see an increase in opioid overdoses, but now the Granite State is experiencing just the op...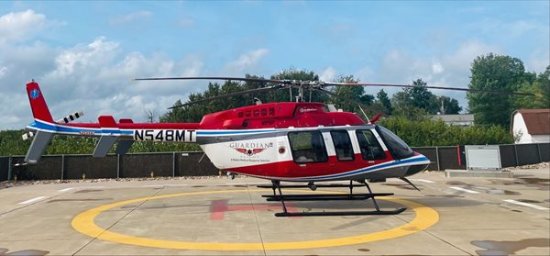 Guardian Flight Welcomes New Aircraft in Williston
10.4.2021
The Bell 407 is more comfortable for employees and patients and has more room.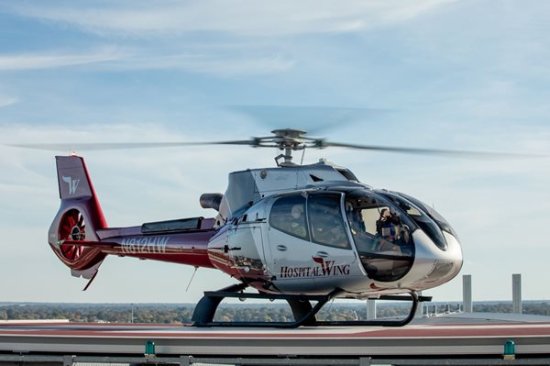 Hospital Wing is Now a Part of the Global Medical Response Family of Companies
10.4.2021
For 35 years, Hospital Wing has provided the highest level of care to the critically ill and injured in the Mid-South.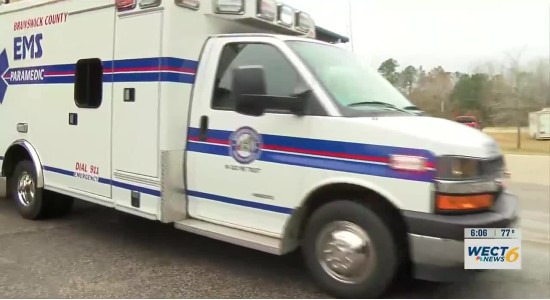 Brunswick County EMS Utilizing Help from FEMA Ambulance Crews
10.1.2021
FEMA sent two ambulances to Brunswick County this week to help with an increase in the number of emergency calls the county has seen this year.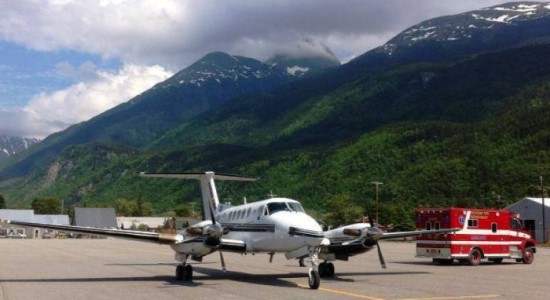 COVID-19 Crisis at Alaska's City Hospitals Has Big Rural Impacts
10.1.2021
Patient says there were no beds available, and he got moved around in the emergency room a few times before landing in a room.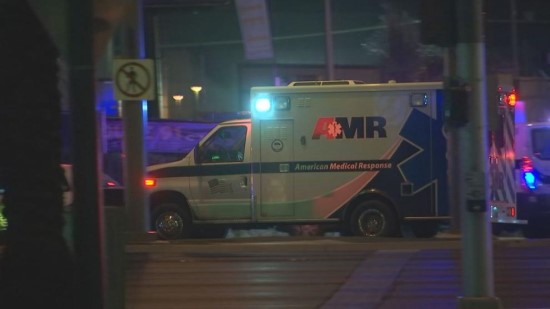 AMR First Responders Serve the Community Despite Working 1 October Shooting
10.1.2021
Four years after 1 October, we're learning how many first responders from American Medical Response have remained in the field.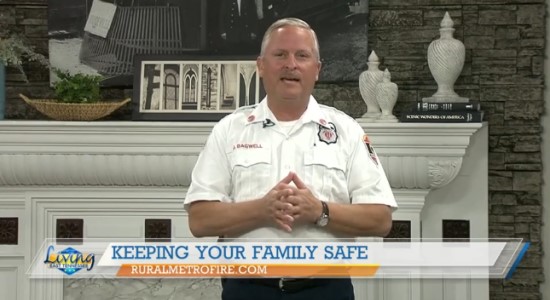 Rural Metro Fire Department Provide Safety Advice for Your Family
9.29.2021
Rural Metro Fire offers tips on safety as we approach the fire season.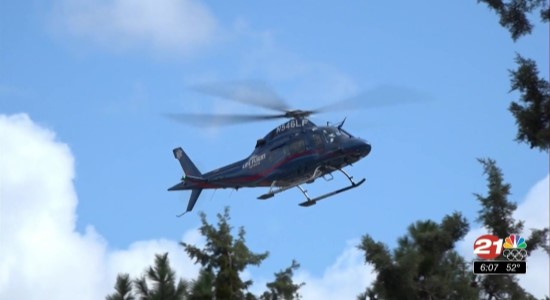 Need for Emergency Medical Flights on the Rise in Central Oregon |
9.29.2021
COVID-19 has increased emergency air flights in the region.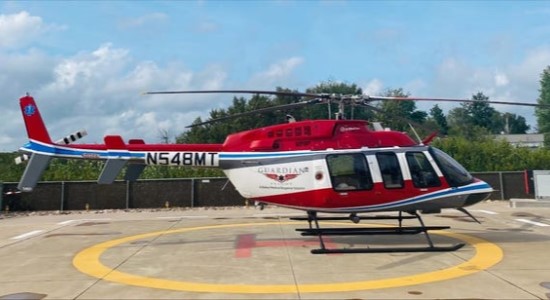 Guardian Flight Welcomes New Aircraft In Devils Lake
9.29.2021
The Bell 407 is a larger aircraft that is faster and can carry a third rider, such as a spouse or parent as conditions allow.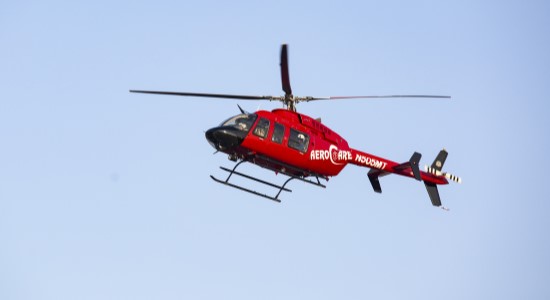 AeroCare Training for Odessa College EMT/EMS Students
9.29.2021
Odessa College EMT/EMS students receive hands-on training for patient transfer and loading on the AeroCare 5 helicopter.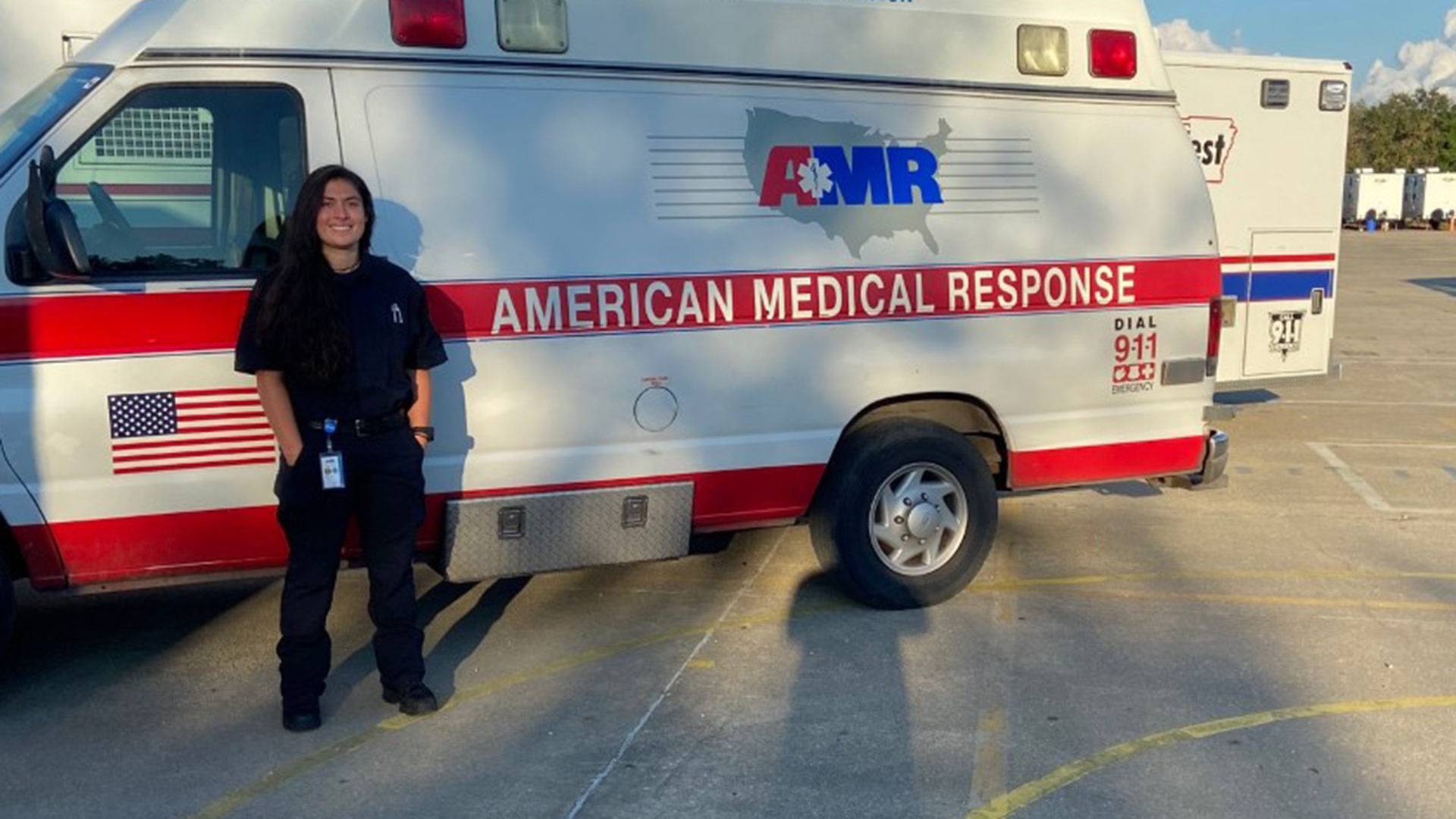 Intervening in the Wake of Ida
9.28.2021
Sometimes medical care isn't the only thing needed to serve people in crisis.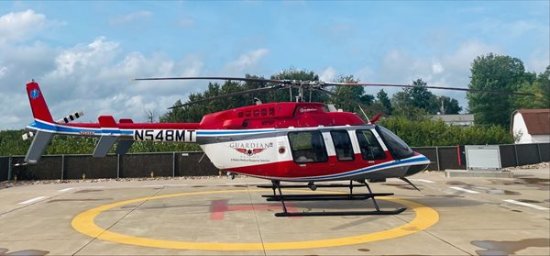 Guardian Flight Welcomes New Aircraft In Devils Lake
9.27.2021
The Bell 407 went into service on Monday, September 27.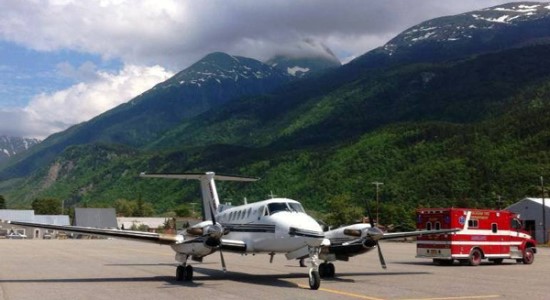 Alaska Medevac Planes are Flying Recovering COVID Patients From Urban Hospitals to Smaller Ones
9.27.2021
As COVID-19 puts unprecedented pressure on urban hospitals, medevac planes are moving still-hospitalized patients from city to rural hospitals, the opposite of the normal pati...
Flags to Half-staff Friday to Honor Officer Blaize Madrid-Evans
9.24.2021
Gov. Mike Parson has ordered flags in Jackson County to half-staff on Friday in honor of Independence police officer Blaize Madrid-Evans, who was killed last week in the line ...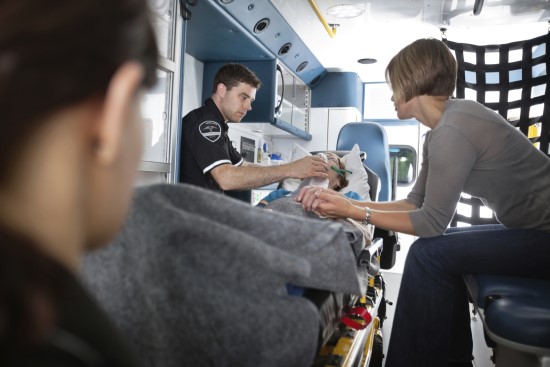 AMR Awarded Contract with Napa County for 911 Services
9.21.2021
Ambulance Provider Solidifies 5-year Contract to Provide Care in Napa County.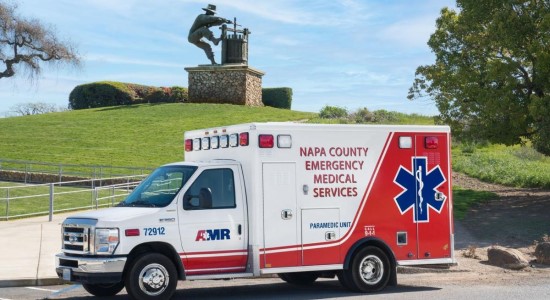 American Medical Response Will Remain as County's Ambulance Service
9.21.2021
Napa County will stick with American Medical Response West to run local emergency ambulances and try to take this critical service to an even higher level.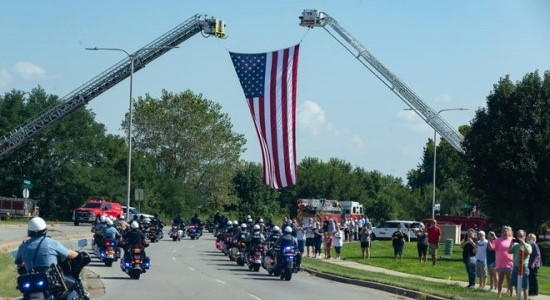 Fallen Officer Blaize Madrid-Evans' Donated Kidney Goes to Springfield, Missouri Officer
9.21.2021
Springfield police officer Mark Priebe, severely injured in the line of duty in 2020 and in need of a new kidney for a few months, had surgery Saturday to receive one of Madri...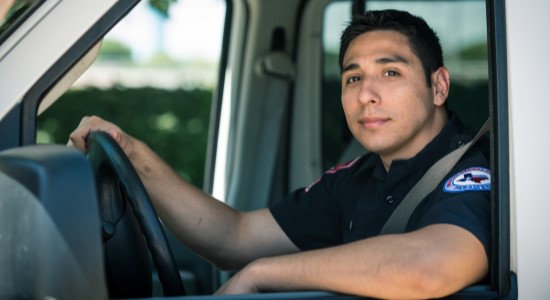 OCTC Offering Accelerated Paramedic Training
9.21.2021
A partnership between Owensboro Community & Technical College, the Daviess County and Owensboro fire departments and AMR Ambulance has been established to address a shortage o...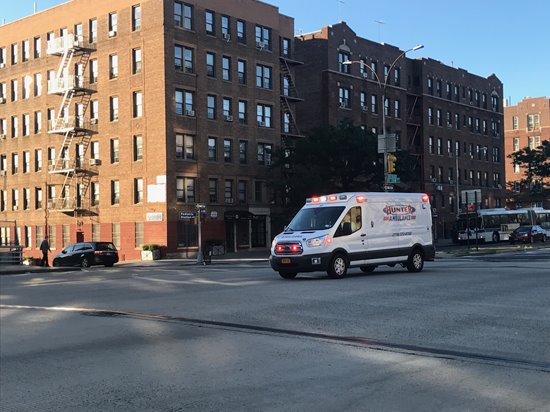 Global Medical Response Completes Asset Purchase of Hunter Ambulance Group
9.20.2021
Hunter is one of the largest private ambulance providers in the New York City metro area.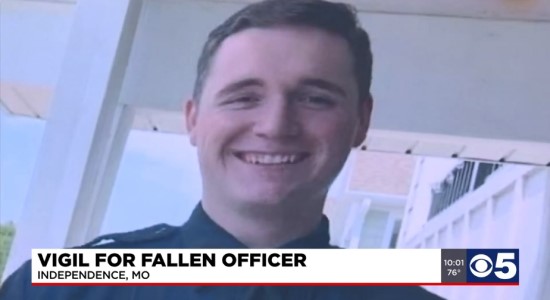 Vigil for Slain Independence, MO, Police Officer Draws Hundreds
9.17.2021
AMR team members joined hundreds of others to mourn and honor Blaize Madrid-Evans, a former AMR EMT who had joined the police force and was killed in the line of duty.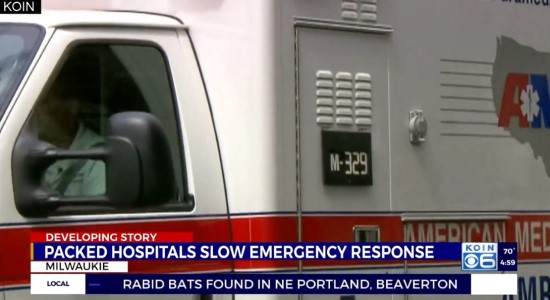 COVID Spike Affecting Ambulance Services
9.16.2021
Ambulances tied up at hospitals because there are few beds.
The Last Salute: The Story of the Honor Guard 
9.15.2021
The mission of the Honor Guard is to ensure the utmost respect is given to our fallen brothers and sisters.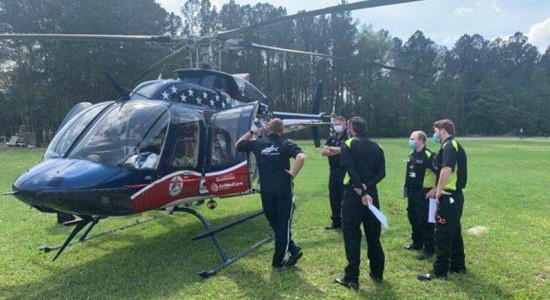 EMT, Paramedicine Students Learn Real-World Skills from Air Evac Lifeteam
9.15.2021
EMTs and paramedics in Valdosta, GA, are training to provide life-saving and life-sustaining treatment as well as compassionate care for those in need.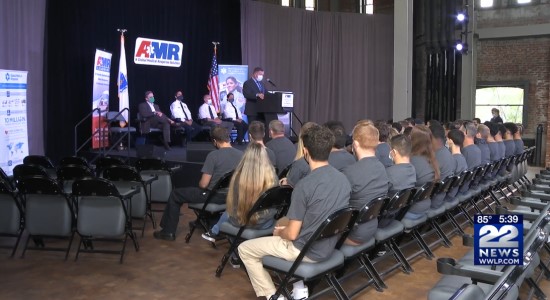 AMR of Springfield, MA, to honor EMT graduates
9.15.2021
Springfield Mayor Dominic Sarno will join American Medical Response (AMR) as they honor the most recent class of "Earn While You Learn" EMT training program.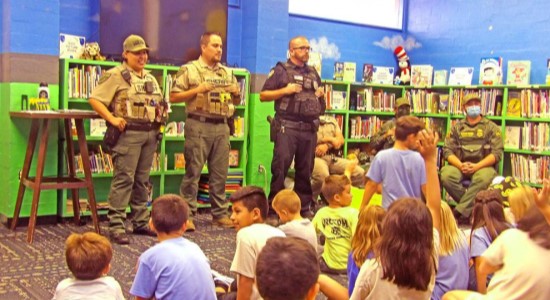 First Responders Speak to Children
9.14.2021
Among the agencies that sent representatives were the Parker Fire Department, American Medical Response-River Medical, the Arizona Department of Public Safety, the U.S. Border...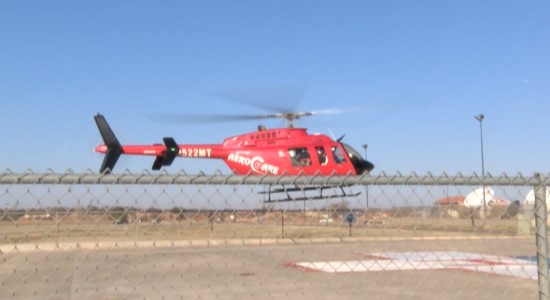 AeroCare Flies Across State Lines to Provide Care to COVID Patients
9.14.2021
Since COVID began, call volumes for AeroCare have increased and they are flying longer distances to get patients to the care they need.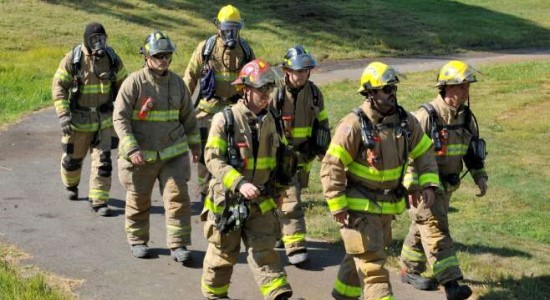 First Responders Honor Heroic Actions of 9/11
9.13.2021
Annual memorial walk honored those who have given their all — on that day and over the past 20 years.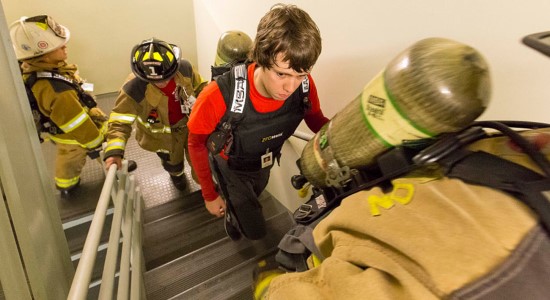 Firefighters in Full Gear Walk 110 Stories in Honor of 9/11 First Responders
9.13.2021
Captain Jeff Bagwell, Rural-Metro Fire Department's public information officer, sees the importance of the event. He told Knox News, "...this event is not about us. It's about...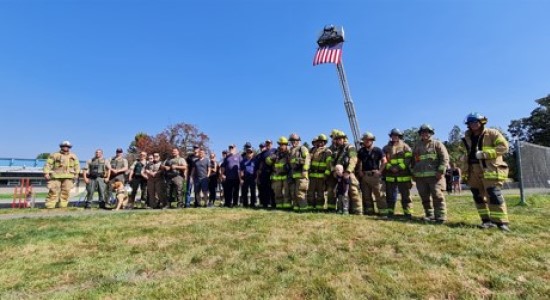 Grants Pass First Responders Host 9/11 Attack Anniversary Observance Walk
9.11.2021
Participants were invited to join in a memorial walk in remembrance of the first responders and service members who have given their all.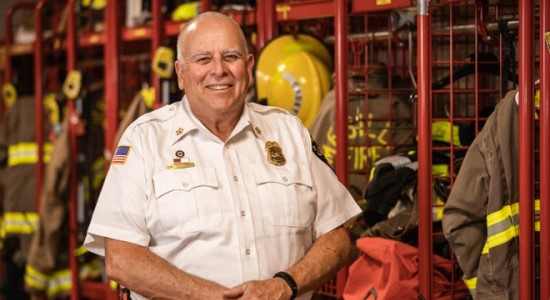 Fire Chief Kevin Hoban Reflects on Time Volunteering at Ground Zero
9.11.2021
It began like an ordinary Tuesday morning for Hoban who, at the time, was a paramedic for American Medical Response. The radio alarm clock went off. It was tuned to KLYT-FM ou...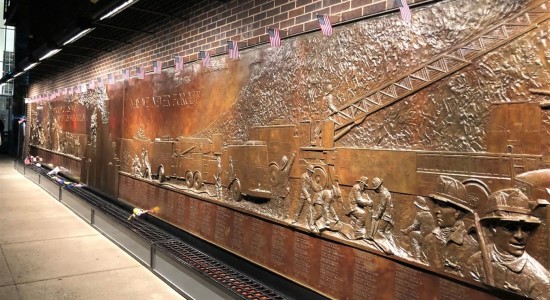 Santa Maria Area Firefighters, Paramedic in New York City for 9/11 Memorial Ceremony
9.11.2021
Retired Santa Barbara County Fire Department engineer Ron Vasquez and retired American Medical Response paramedic Ed Mulder are also part of this year's pilgrimage to honor th...
9/11 Memorials in Western New York on Saturday
9.10.2021
Saturday marks 20 years since the September 11, 2001 terrorist attacks on New York City, the Pentagon, and Western Pennsylvania. There are several events on Saturday across We...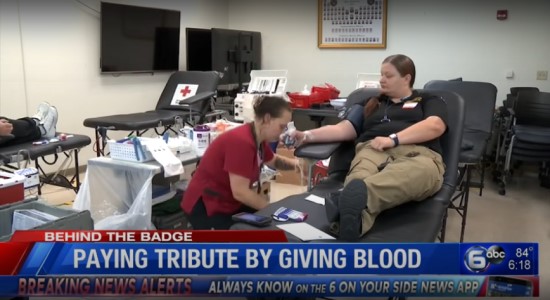 Law Enforcement, First Responders Donating Blood to Honor 9/11 Victims
9.9.2021
First responders, including the Knox County Sheriff's Office, the University of Tennessee (UT) Police, Rural Metro and Tennessee Highway Patrol, are coming together to honor t...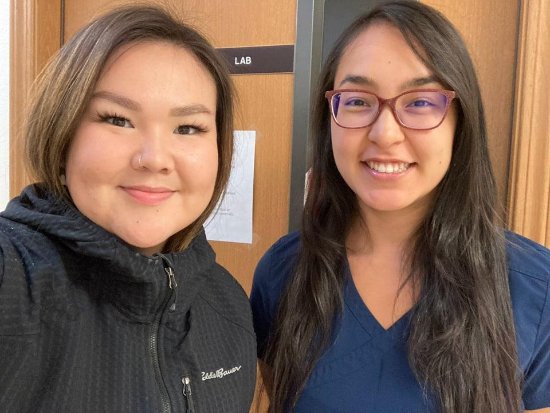 Guardian Flight Alaska Celebrates Health Aide Appreciation Day
9.7.2021
HB 198 Would Proclaim September 10 as Health Aide Appreciation Day.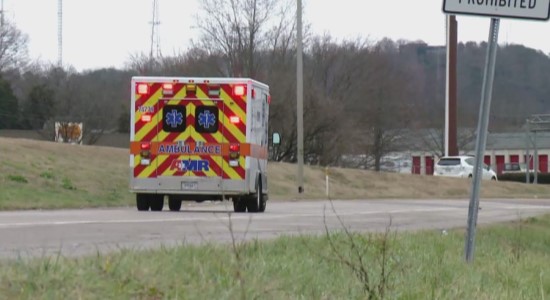 Ambulances Waiting Longer to Drop Off Patients as Officials Warn of Less Hospital Space
9.7.2021
In August, more than half of all AMR ambulances had to wait longer than 45 minutes before there was room for patients at the hospital.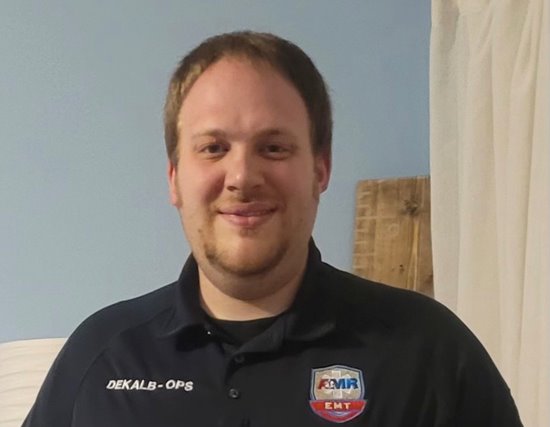 Georgia EMT Killed in Accident While Stopping to Render Aid
9.4.2021
Two American Medical Response (AMR) First Responders in a non-emergency vehicle were headed to Louisiana from Georgia to provide supplies for other First Responders helping in...
Dr. Ed Racht on MSNBC's Morning Joe
9.1.2021
GMR's Chief Medical Officer discusses the challenging EMS response in the aftermath of Hurricane Ida.
Dr. Ed Racht on MSNBC's Morning Joe
9.1.2021
GMR's Chief Medical Officer discusses the challenging EMS response in the aftermath of Hurricane Ida.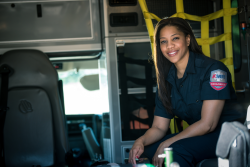 Global Medical Response Announces EMT Training & Hiring Program in Long Island
8.31.2021
Earn While You Learn Class Aims to Boost NY Economy, Address EMT Shortage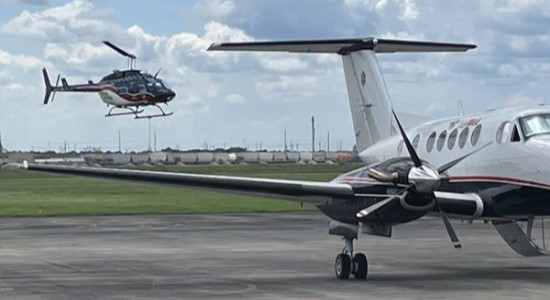 GMR Deploys First Responders, Ambulances, Helicopters and Airplanes in Response to Hurricane Ida
8.29.2021
As part of American Medical Response's (AMR) FEMA contract, GMR deploys air and ground crews and medical transportation assets including first responders, ambulances, helicopt...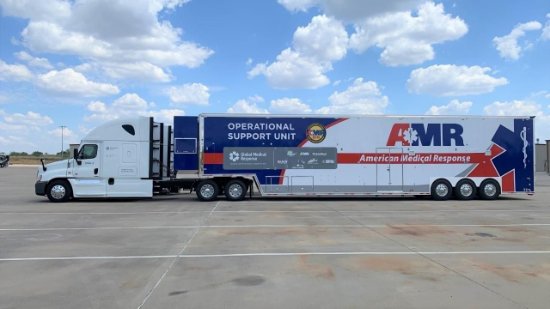 GMR Deploys Additional Teams to States Hit Hard by COVID-19 Delta Variant
8.28.2021
The Company's ground division (American Medical Response) and sub-contracted network providers are now serving in five states.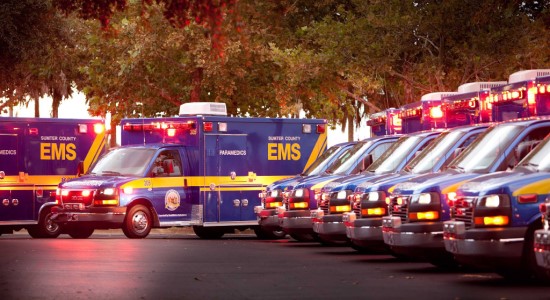 AMR in Sumter County (FL) Launches, Enhances ET3 Program
8.27.2021
ET3 is an innovative, five-year program aimed at providing greater flexibility for ambulance care teams to address emergency healthcare needs of Medicare Fee-for-Service (FFS)...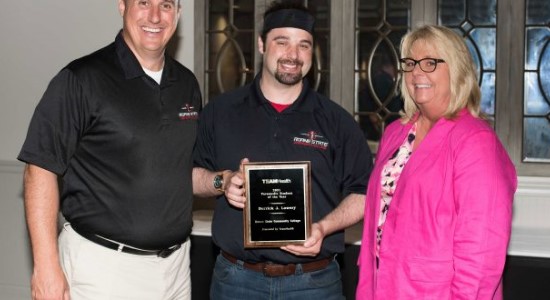 Lowery Voted Roane State's Paramedic Student of the Year
8.27.2021
Derrick Lowery, a paramedic with American Medical Response of Knox County and a former ski patroller in Colorado, has been named Roane State's Paramedic Student of the Year. M...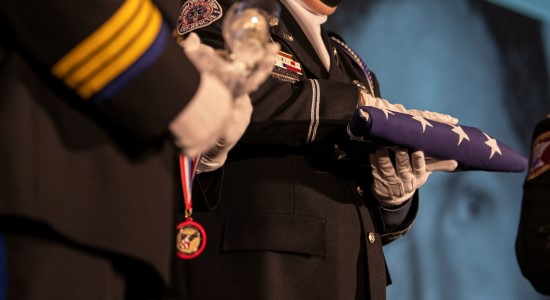 National EMS Weekend of Honor Paid Tribute to Fallen EMS Heroes
8.27.2021
The National EMS Memorial Service (NEMSMS), National EMS Memorial Bike Ride (NEMSMBR) and the National EMS Memorial Foundation (NEMSMF) paid tribute to the 144 fallen EMS and ...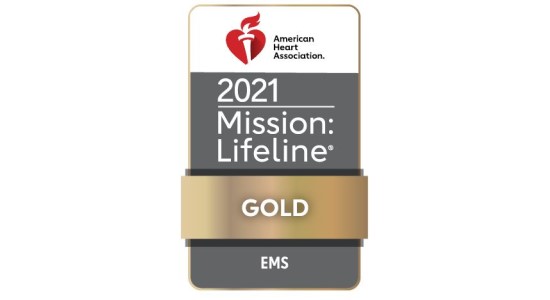 AMR Receives American Heart Association's Mission:Lifeline EMS Gold Recognition Award
8.26.2021
Mississippi Gulf Coast EMS provider wins award for the second year in a row.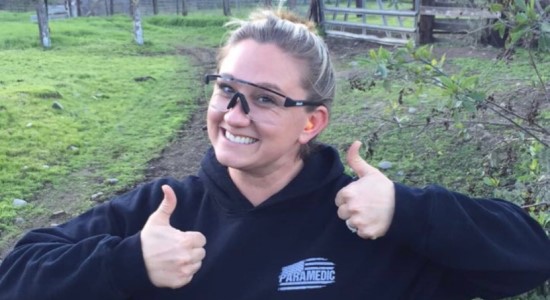 Going Above and Beyond
8.26.2021
As a paramedic, Hollister resident Briana Lee knows something about helping others.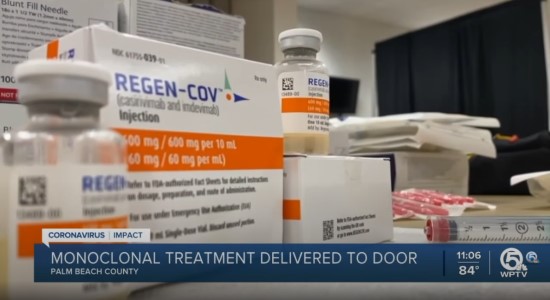 Palm Beach Co. to Offer Monoclonal Antibody Delivery Service
8.26.2021
This week county leaders are expected to offer a delivery service for residents to receive monoclonal antibody treatment at home. The partnership is with American Medical Resp...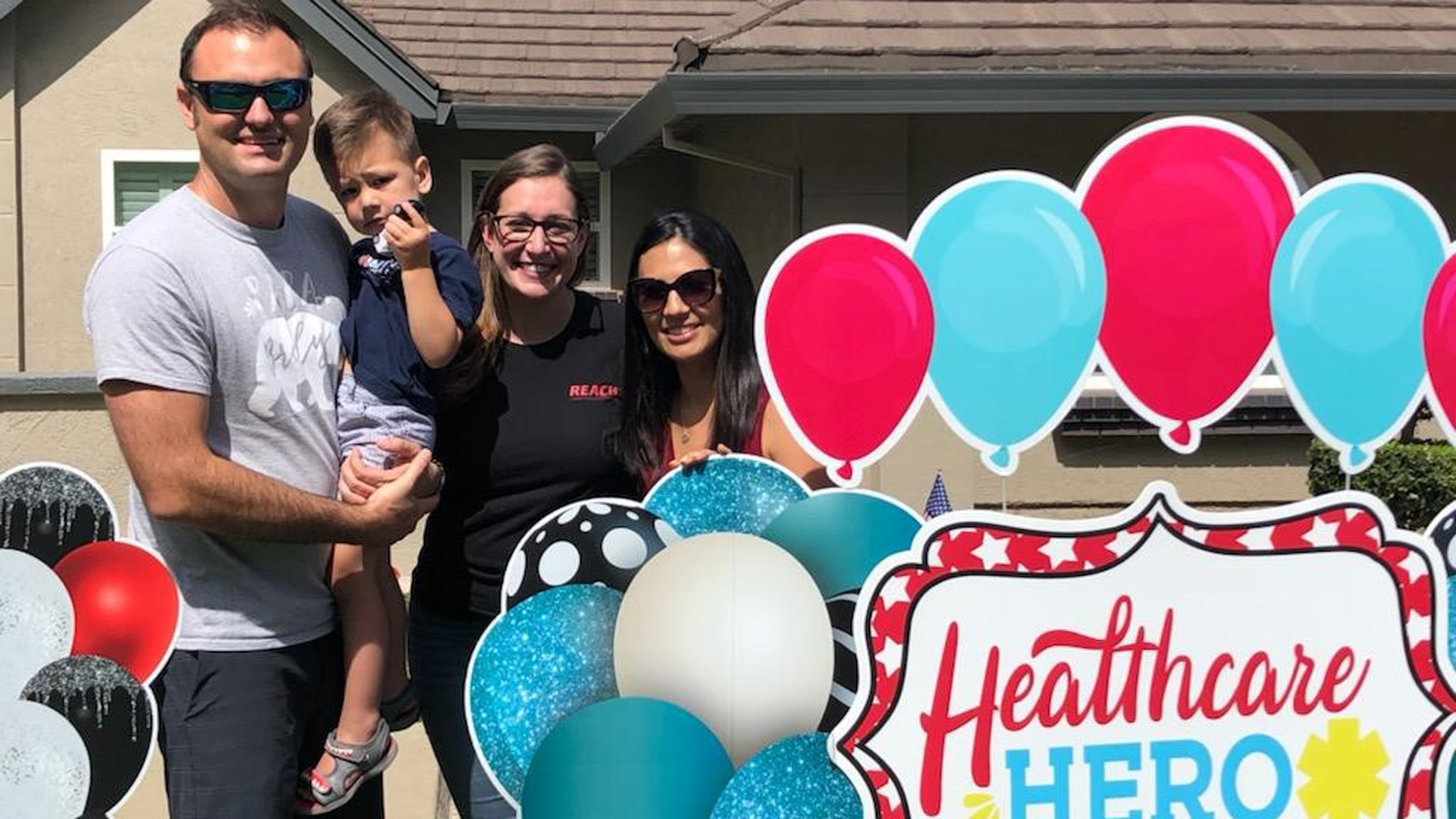 The Triumph of Hope
8.25.2021
It was hope, and the skill of first responders and hospital staff, that saved the life of three-year-old drowning victim Brody Drumheller.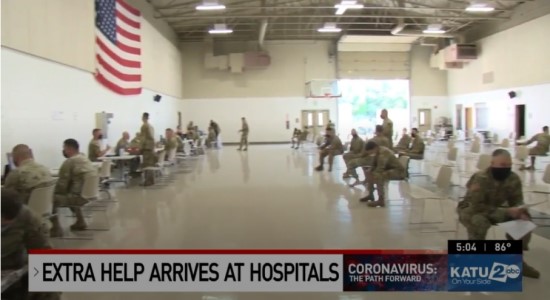 400 Oregon National Guard Members Deployed to Aid Hospitals in COVID-19 Surge
8.25.2021
Oregon National Guard members and FEMA-deployed emergency medical technicians (EMTs) are now in hospitals across the state, trying to help overwhelmed health care workers.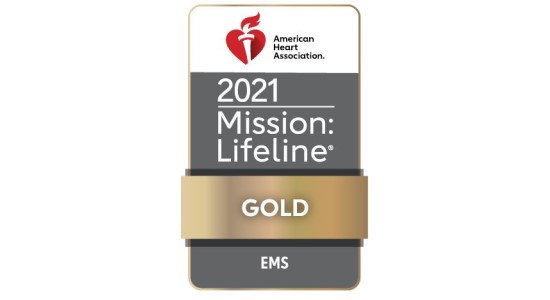 Sonoma Life Support Receives American Heart Association's Mission: Lifeline EMS Gold Plus Recognition Award
8.24.2021
The company was recognized for implementing quality improvement measures for the treatment of patients who experience severe heart attacks.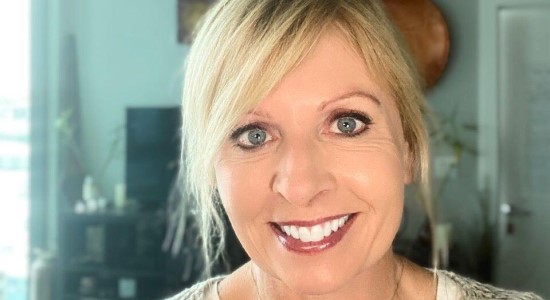 A Tool for Supporting Emergency Responders
8.23.2021
In a coordinated proactive effort to solve for this need, the All Clear Foundation, Global Medical Response, and Grit Digital Health joined forces with philanthropic support t...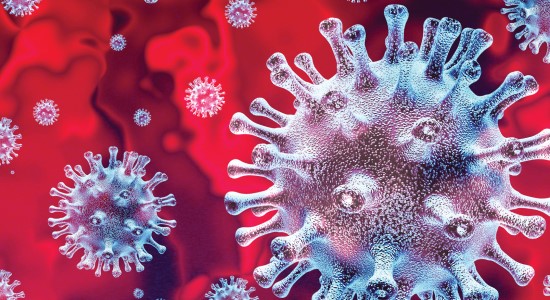 FDA Approves First COVID-19 Vaccine
8.23.2021
The Food and Drug Administration (FDA) has granted full approval to Pfizer-BioNTech's coronavirus vaccine for people 16 and older, making it the first to move beyond emergency...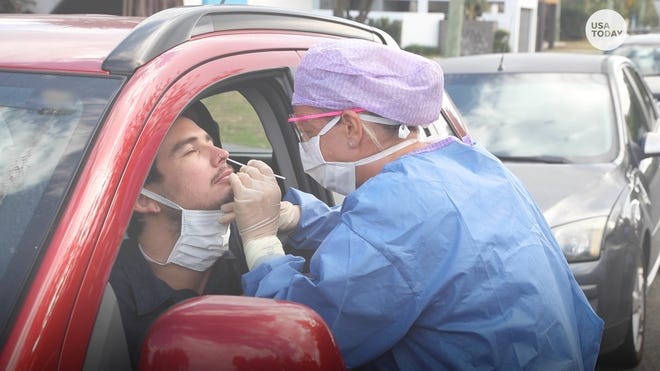 COVID-19 Infections, Hospitalizations Climbing Again
8.20.2021
The COVID-19 surge is climbing again in Ventura County. Jeremy Shumaker, regional director of operations for AMR and Gold Coast Ambulance, said the full emergency rooms mean a...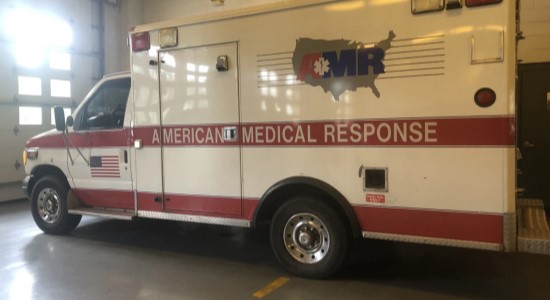 SFD Will Get Four Additional Ambulances, Crew to Deal with COVID Surge
8.20.2021
"Agencies and hospitals in our area are becoming overwhelmed by the significant influx of COVID patients," said Mayor Adrian Perkins. "It is vital for us to provide essential ...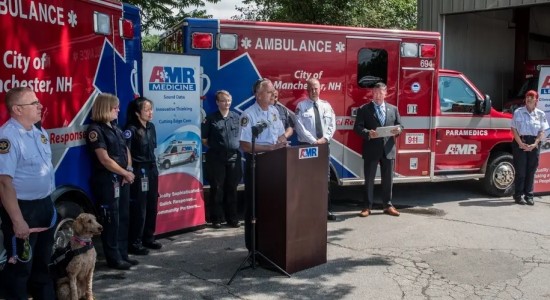 AMR Program To Pay Participants To Become EMTs And Pay For Class
8.19.2021
Earn as you learn program will pay for participant's EMT-B classes, supplies and pay provide hourly pay. AMR working to fill EMS shortages.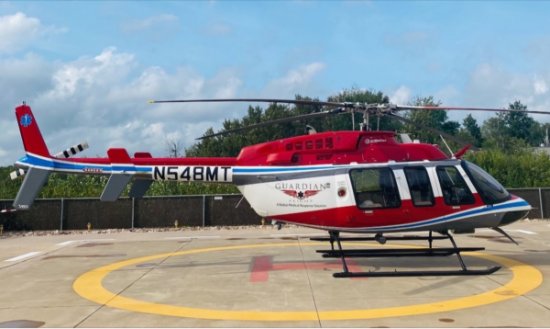 Guardian Flight Welcomes New Aircraft in Roseau, MN
8.17.2021
New Bell 407 aircraft debuted August 9.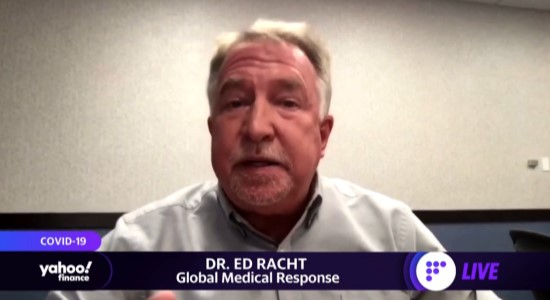 Outside the Hospital and Inside the ED are struggling for Staff
8.17.2021
Dr. Ed Racht, Chief Medical Officer at Global Medical Response, joins Yahoo Finance to discuss the impacts of the pandemic on the EMS sector.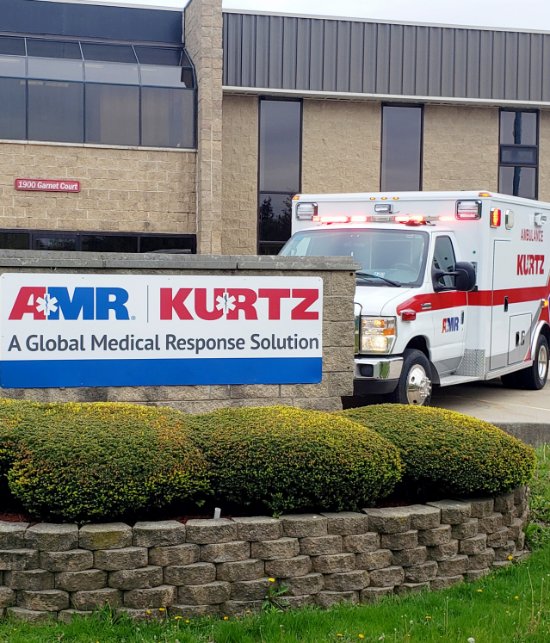 Kurtz Ambulance Service Proud to Continue 911 Service to Tinley Park, IL
8.17.2021
The company received a four-year contract extension on July 20.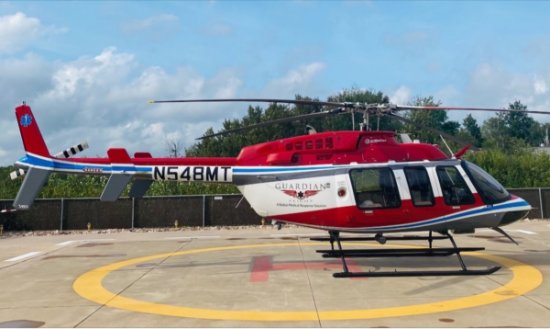 Guardian Flight Welcomes New Aircraft in Escanaba, MI
8.17.2021
New Bell 407 went into service on August 9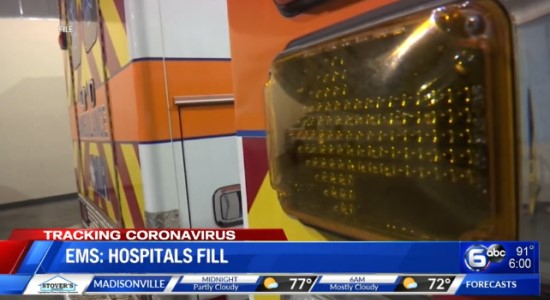 East TN Ambulance Services Feeling the Pinch as Hospitals, ERs Back up with Patients
8.16.2021
Daryl Warren, Knox County operations manager for AMR, said ambulances and hospitals have been busy nonstop since the start of the pandemic, but there was a little bit of a slo...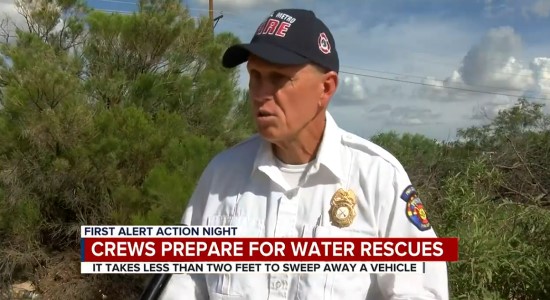 Rural Metro Prepares for Swift-Water Rescues
8.16.2021
Rural Metro Fire Department says they've already seen over 20 rescues this year. It takes about 18 inches of fast moving water, less than two feet, to sweep away a vehicle. It...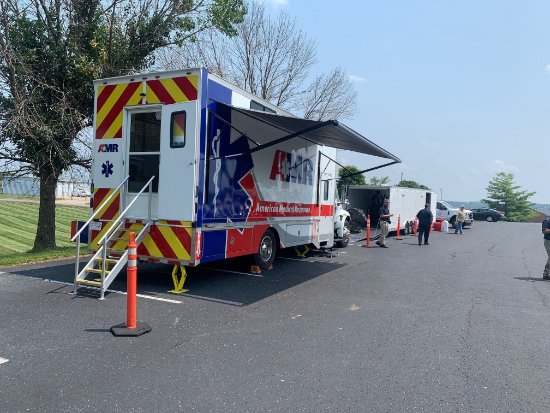 GMR Deploys More Than 275 Medical Personnel, 80 Ambulances in Response to FEMA Request
8.13.2021
AMR personnel and ambulances have been sent to Louisiana and Missouri, which have become the new epicenter of the U.S. COVID-19 crisis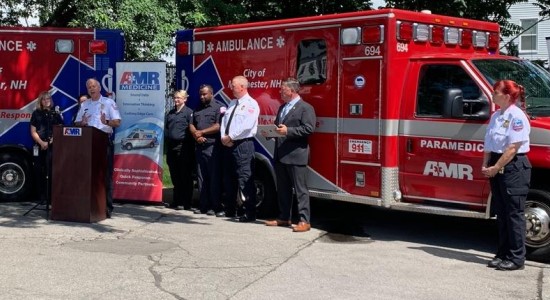 Become an EMT with AMR's "Earn While You Learn" Program
8.12.2021
AMR offers NH residents a cost-free way to begin a career in Emergency Medical Services.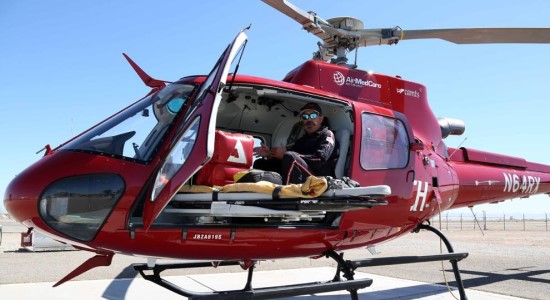 First Responders Offer Tips for a Safe Back-to-School-Season Amid COVID Resurgence
8.12.2021
As students across the nation prepare to head back to school amid surging cases of the COVID-19 Delta variant, parents and guardians are looking for ways to help keep their ch...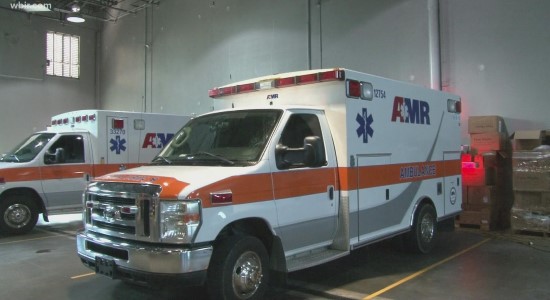 Groundbreaking New Program Aims to Cut ER Waits and Ambulance Expenses
8.11.2021
The new pilot program will take effect Aug. 12. Mayor Kincannon called it "the biggest breakthrough in ambulance service in 50 years."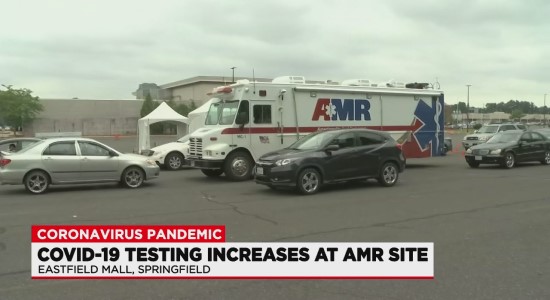 AMR Seeing Increase in COVID-19 Testing
8.11.2021
The American Medical Response COVID-19 testing site at Eastfield Mall will celebrate one year of operation at the end of August. For a site that was initially only supposed to...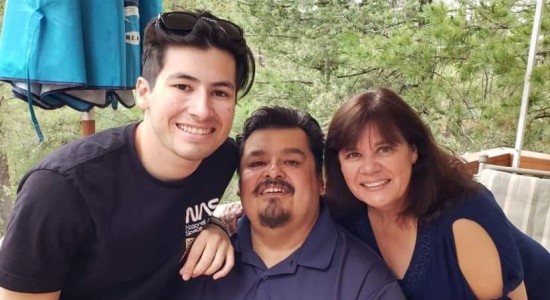 Hundreds Gather to Honor Slain Tucson EMT Jacob Dindinger
8.10.2021
The procession and memorial service for EMT Jacob Dindinger of American Medical Response at Casas Church in Oro Valley on Aug. 9, 2021.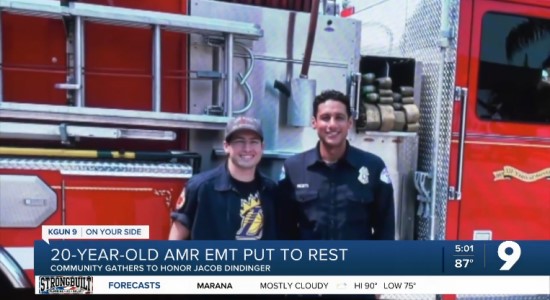 Slain EMT Honored at Memorial Service
8.10.2021
Beginning with a procession from the Oro Valley funeral home to Casas Church, first responders from multiple agencies honored EMT Jacob Dindinger's legacy.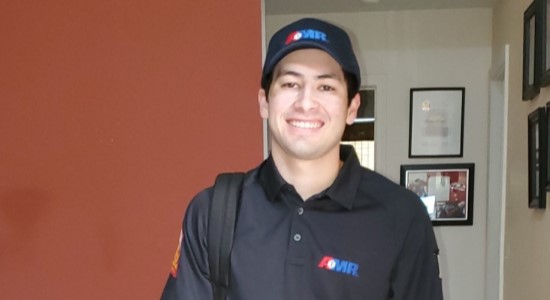 Tuscon EMT Jacob Dindinger to be Laid to Rest
8.6.2021
Family, friends, and colleagues to gather to pay final respects to esteemed EMT.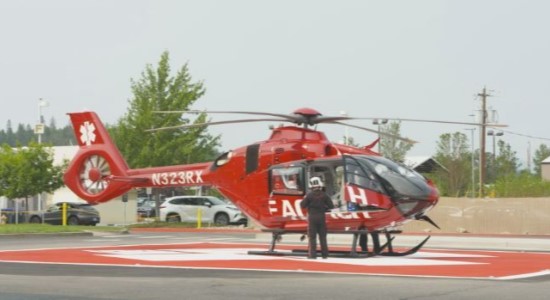 Every Second Counts: Asante Unveils New 24-hour Helicopter Landing Pad
8.6.2021
The new helipad comes with lights installed, which will allow for Mercy Flights and REACH Air Medical Services to land just steps away from the hospital's ER center at any tim...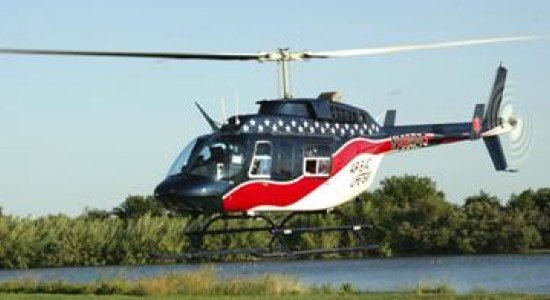 Roanoke Renews Air Evac Service for Residents
8.5.2021
Roanoke City Council swiftly and unanimously agreed to renew its service contract with Air Evac Lifeteam to provide emergency helicopter transportation for all Roanoke residen...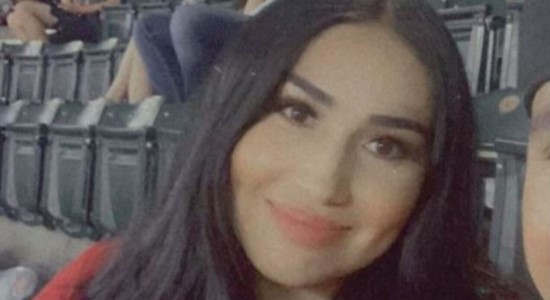 EMT Shot July 18 Thanks Public for Support
8.5.2021
Cassandra Moreno, 20, was injured in one of two separate deadly shootings. In the AMR Facebook post, Moreno wrote "My family and I would like to thank all of those supporting ...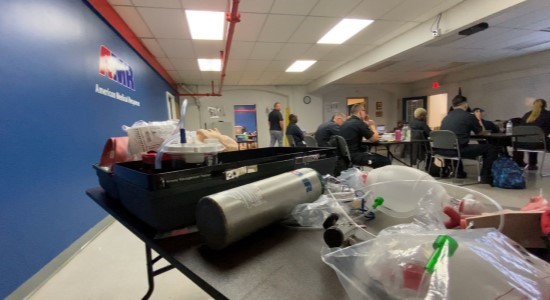 Program Works to Reduce EMS Shortage
8.3.2021
A new program at American Medical Response (AMR) Rochester wants to end the emergency medical services (EMS) shortage.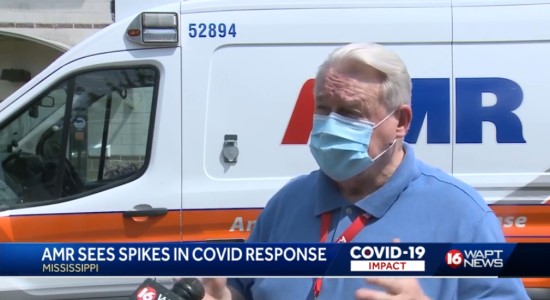 AMR Sees 10 Times the Number of COVID-19 Calls Compared to a Few Months Ago
8.2.2021
Not only are officials seeing more cases, but also more young people getting sick. One of the biggest concerns now is getting the virus under control.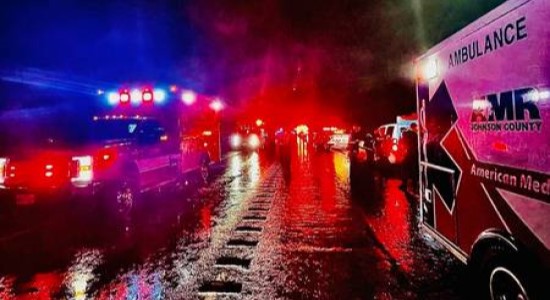 AMR ET3 Program Expands to Ga. Counties
8.2.2021
After a successful pilot program in DeKalb County, AMR becomes the largest group included in the CMS ET3 model.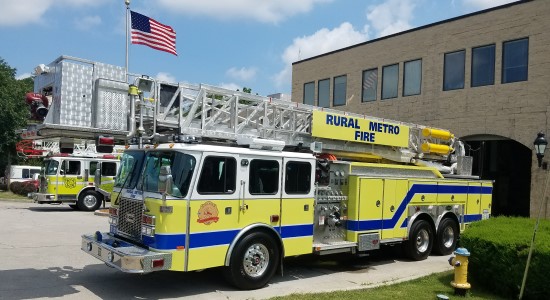 Rural Metro Fire Dept. Provides Tips for Homeowners
8.2.2021
Rural Metro Fire Department wants you to be prepared to defend your property this fire season. It suggests cleaning gutters, sub-flooring, and attic vents of pine needles and ...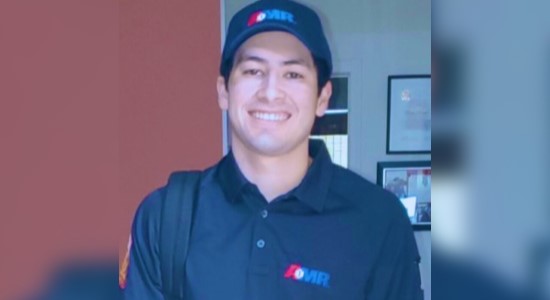 Parents of EMT Shot in Silverlake Park Thank Health Care Workers, Tucson Community
7.31.2021
We want to thank the ICU Doctors, Nurses and staff of Banner Tucson Hospital. They are truly Angels and we never doubted Jacob had the best care. May the love and compassion t...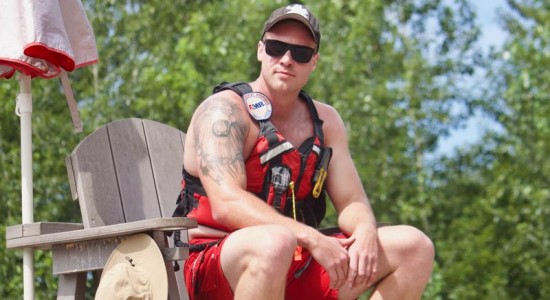 Seeking Safety on the Sandy River
7.30.2021
The presence of AMR river rescue technicians — colloquially lifeguards — has drastically reduced drownings at the park, even as usage skyrockets.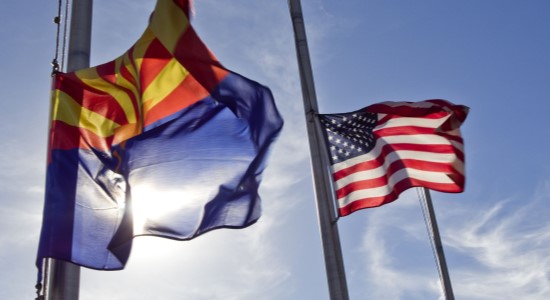 Arizona Governor Ducey Orders Flags At Half-Staff To Honor EMT Jacob Dindinger
7.30.2021
Governor Doug Ducey today ordered flags at all state buildings be lowered to half-staff from sunrise to sunset tomorrow, July 31, 2021, to honor Tucson Emergency Medical Techn...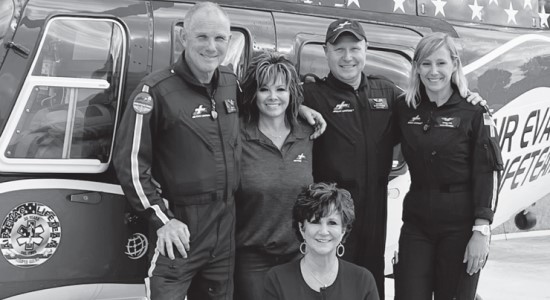 Air Evac Lifeteam Celebrates 20 years of Service to Hill Country
7.29.2021
The Marble Falls Air Evac Lifeteam base, Air Evac 49, recently celebrated its 20th anniversary of serving patients in the Texas Hill Country. The air medical base opened in 20...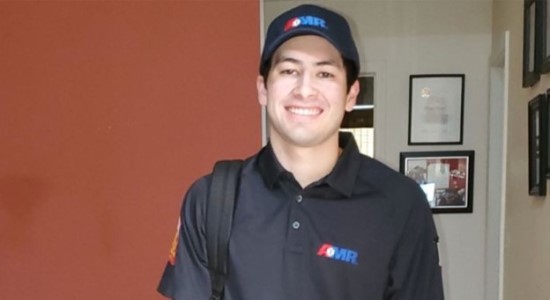 20-year-Old EMT Fights for Life After Being Shot in Head While Responding to Call: 'Pure Heart'
7.29.2021
Jacob "Jake" Dindinger had only been working as an EMT with American Medical Response for four months when the unthinkable happened.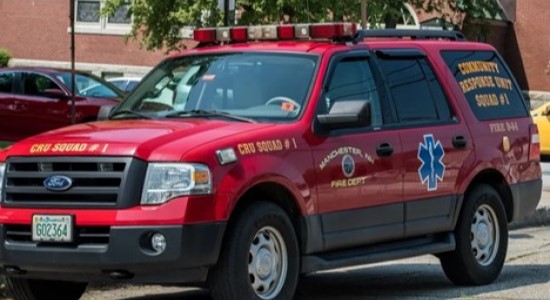 Manchester Fire Rolls Out 'Squad 1' To Decrease Ambulance Calls
7.29.2021
The new program will expand its community paramedicine model and reduce the dependence on some mutual aid ambulances.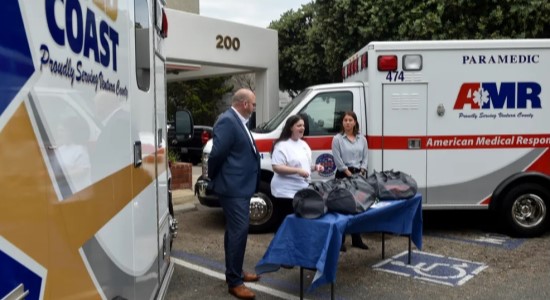 Ambulances in Ventura County Get Kits to Help Autistic Patients During Stressful Ride
7.29.2021
Every ambulance in Ventura County will soon carry sensory kits designed to help patients on the autism spectrum.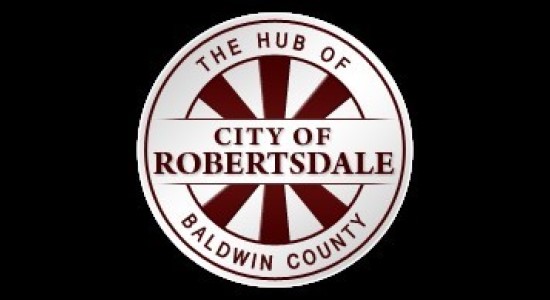 Robertsdale Approves AirMedCare Helicopter Plan Agreement
7.28.2021
The Robertsdale City Council voted Monday, July 19 to enter a plan agreement with AirMedCare to provide helicopter service at no cost should those on the plan or their familie...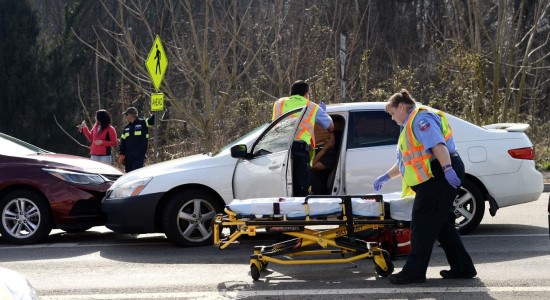 Downshift: Responding to Employee Burnout
7.28.2021
Blount County American Medical Response (AMR) ambulance service is giving its employees a day off between shifts while keeping their pay the same in a significant move meant t...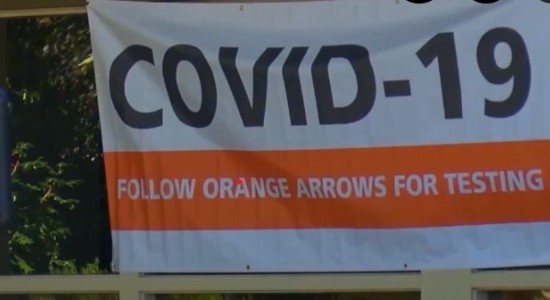 COVID-19 Testing Sites on the Central Coast May See an Increase in Patients
7.27.2021
With the announcement that California will require state employees and health care workers to provide COVID-19 vaccine verification or get tested weekly, many testing centers ...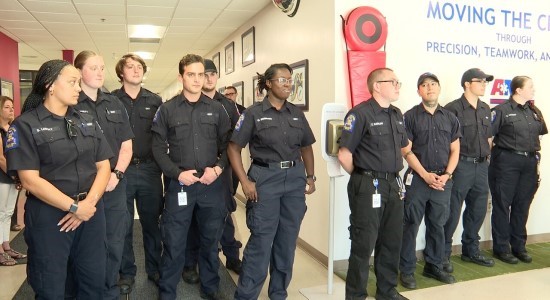 21 New EMS Graduates Set to Become Buffalo's Newest Healthcare Heroes through Program
7.27.2021
More than a dozen 'Earn While You Learn' academy graduates are set to become Buffalo's newest future healthcare heroes. Twenty-one American Medical response, or AMR, students ...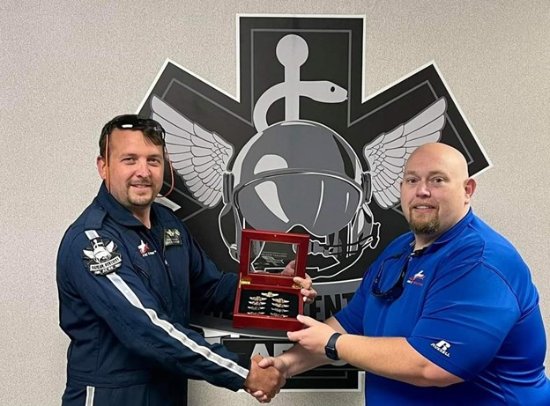 Air Evac Lifeteam Pilot Celebrates Career Milestone
7.27.2021
Bradley Childress has flown more than 2,000 patients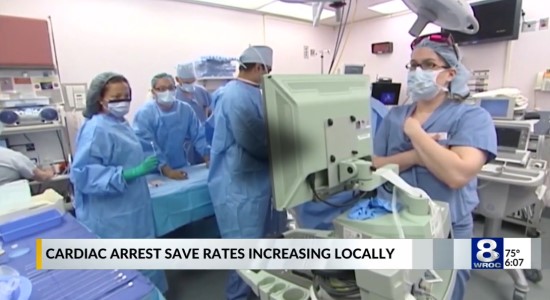 Save Rates for Cardiac Arrest Down Nationally, More Bystander CPR Needed
7.26.2021
While save rates for cardiac arrest have decreased by 4% on a national level, they're increasing steadily on a local level in Rochester.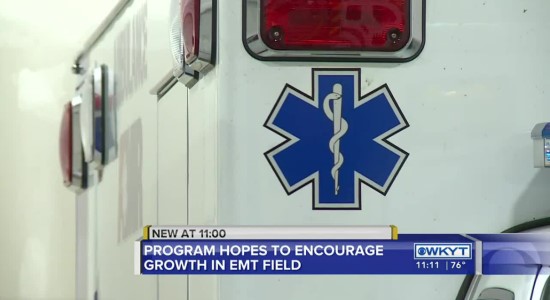 Program Designed to Encourage Growth in EMT Field
7.26.2021
American Medical Response is launching its "Earn While You Learn" training course in Fayette County. The service starts next month.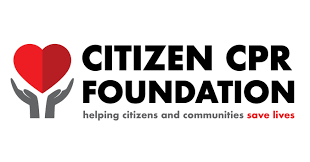 Citizen CPR Foundation Brings Lifesaving Professionals Together to Save More Lives
7.26.2021
"Wherever you are — or suddenly find yourself — on the chain of survival, you'll find Summit 2021 sessions tailored to you," says Ed Racht, MD, Chief Medical Officer, Global M...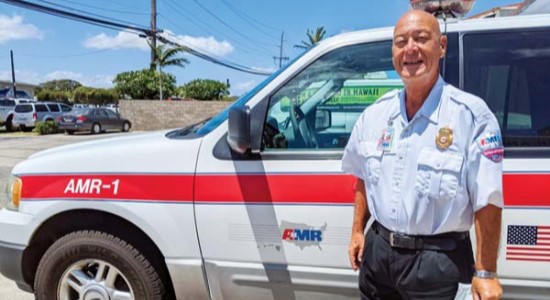 Maui County EMS Chief Bids Farewell
7.26.2021
After 45 years of working in emergency medical services, Curt Morimoto is calling it a career. He is retiring as operations manager for AMR, ending a job path that took him fr...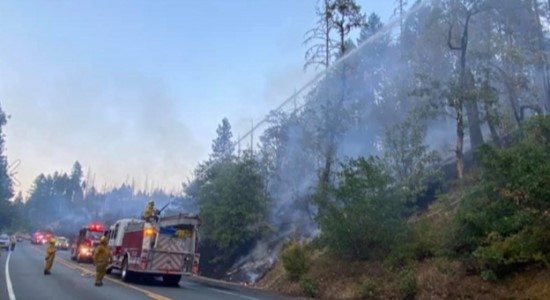 Crews Push 45% Containment on 6-acre Redwood Fire
7.24.2021
Crews working on the 6-acre Redwood Highway Fire, first reported around 6:30 pm last night, managed to increase containment to 45% overnight.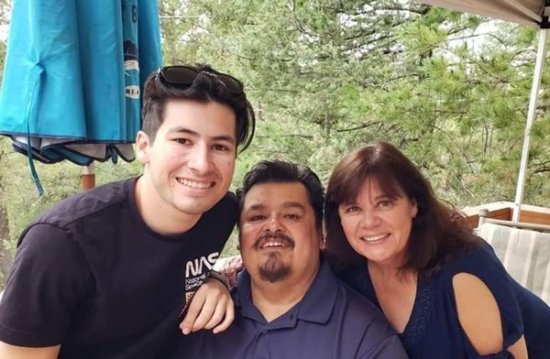 Jacob Dindinger's Family Talks About Their Loved One
7.23.2021
The American Medical Response EMT was shot on July 18 in Tucson, Ariz.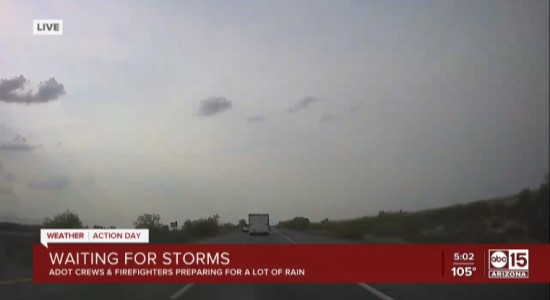 Water rescue teams, ADOT Crews Ready
7.23.2021
All crews members in the Rural Metro Fire Department take part in swift water rescue training every year.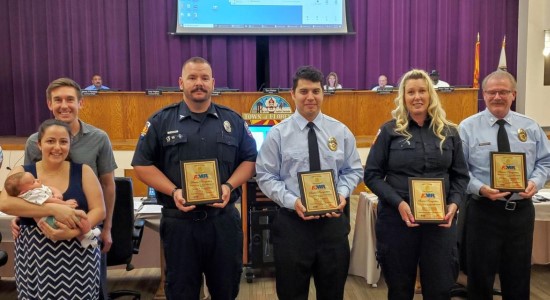 First Responders Honored for Managing Difficult Delivery
7.22.2021
Florence Fire and American Medical Response ambulance personnel received special recognition for outstanding patient care service for their assistance to a mother experiencing...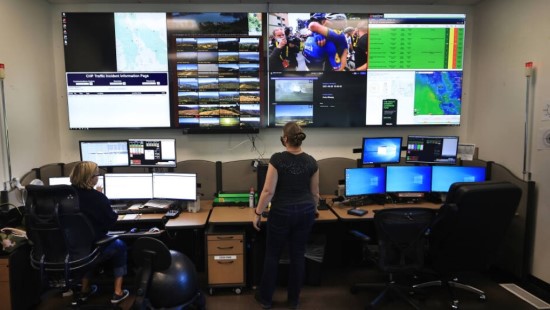 During a Wildfire, Here's How Dispatchers Alert Residents and Firefighters
7.22.2021
Dispatchers are indispensable facets in this region's die-hard battle against wildfires, particularly in the years since the 2017 North Bay firestorm that destroyed 5,300 home...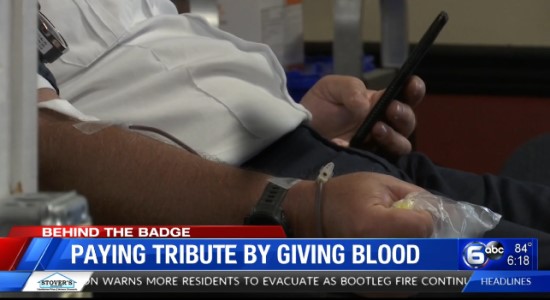 First Responders, Law Enforcement Paying Tribute to 9/11 Victims by Giving Blood
7.21.2021
Local law enforcement and first responders have already been answering the call to pay tribute to the 2,977 that died that day.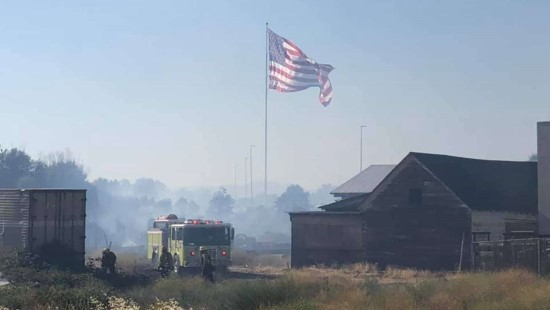 Firefighters from Across Nation Come to Southern Oregon's Aid
7.20.2021
The team brought five fire engines from three cities in Arizona plus Knoxville, Tennessee, said Tim Soul, fire chief for rural-metro operations in Yuma, Arizona.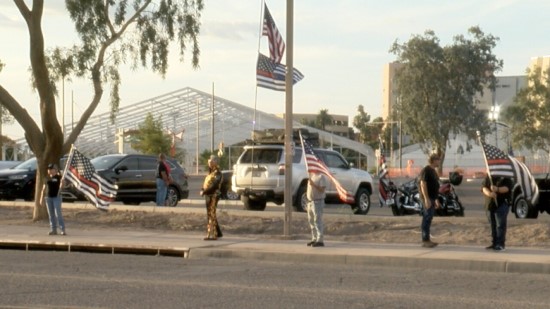 Vigil Honors Victims of Shooting Spree
7.20.2021
It's something that means a lot to the AMR family who is still processing how someone could shoot two of their own.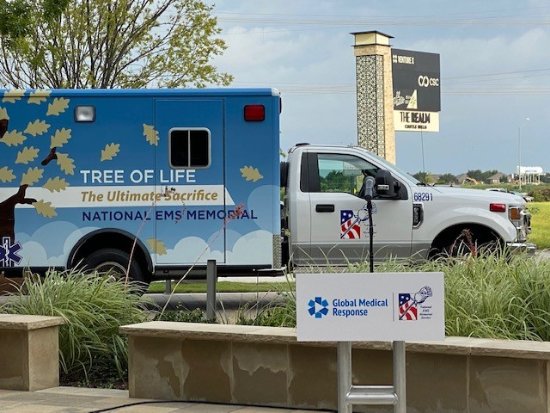 NEMSMS Honors EMS, Air Medical Fallen with Cross-Country Procession, Memorial Events
7.19.2021
An opening ceremony at GMR's Texas HQ launched the 2021 NEMSMS. Follow all the media coverage of that and subsequent events to remember the 144 who gave their lives in the lin...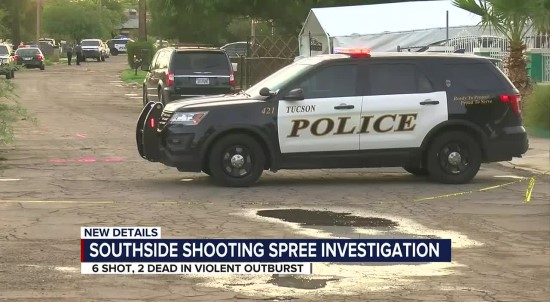 Police Say Children Found Safe After Deadly Shootings in Tucson
7.19.2021
Police have confirmed that children who were unaccounted for after a deadly shooting spree and house fire on Sunday, July 18, have been located and are safe. At least two peop...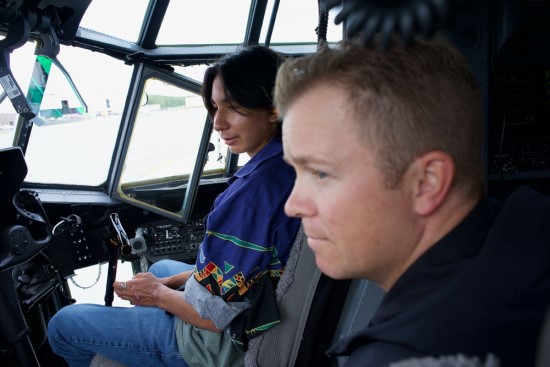 Survivor of Mountain Fall Visits with Arctic Guardians Who Saved Him
7.16.2021
The rescue involved coordination between multiple agencies, including the 176th Wing, Alaska Air National Guard, Wrangell St. Elias National Park and Preserve Search and Rescu...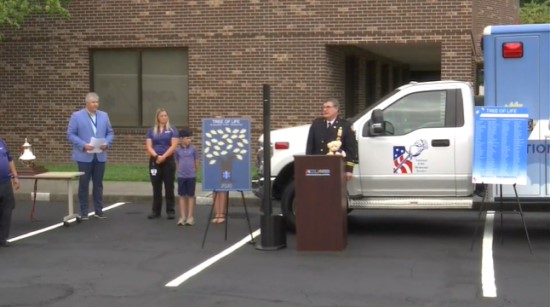 Multistate Procession Honoring EMS Workers Stopping in Knoxville
7.16.2021
On Monday, a procession honoring EMS workers will be stopping in Knoxville as they travel toward Arlington, Virginia. The multistate procession is a part of the countdown to t...
GMR Hosts Ceremony to Honor 100+ EMS Responders Lost in Line of Duty
7.16.2021
Global Medical Response Hosted the Inaugural Ceremony for the National EMS Memorial Service Procession at Texas-based location; procession will cover multiple states and stops...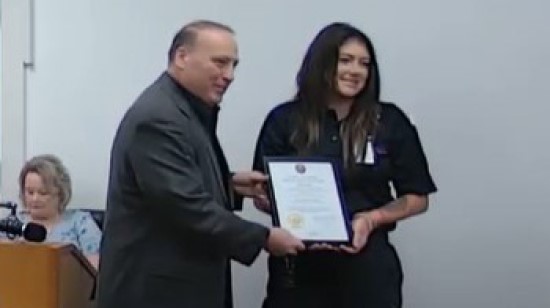 First Responder Award Presented During Commissioners Meeting
7.13.2021
The first responder commendation was presented to Miranda Hicks a paramedic with Lifeguard EMS in recognition of her outstanding contributions to providing public safety for t...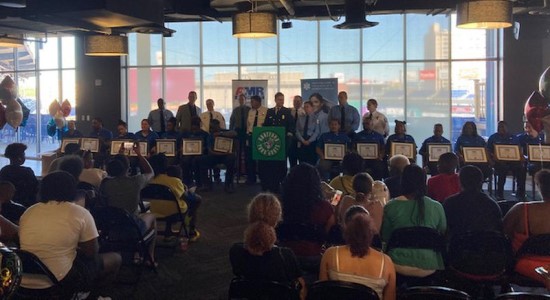 A New Program Aims to Attract and Train Diverse Candidates
7.13.2021
The "Earn While You Learn" program paid a group of students to earn their EMT certification in hopes of diversifying the field.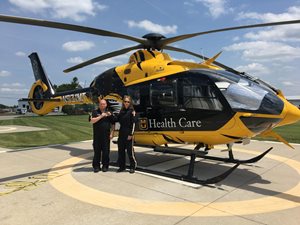 Flight Paramedic Celebrates Career Milestone
7.12.2021
Matt Walton recently celebrated a career milestone – his 500th flight wings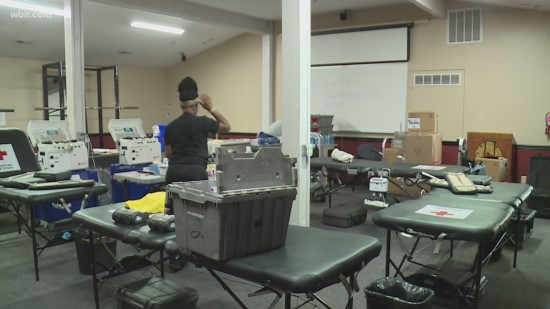 Rural Metro Competing to Collect Blood Donations during "Remembering the Badges" blood drive
7.12.2021
For the 20th anniversary of the events of 9/11, the American Red Cross hopes to collect enough pints of blood equal to the number of lives lost on that day.
Oregon Wasn't Prepared for the Heat Wave
7.12.2021
Randy Lauer, VP Operations, thinks Oregon could learn from best practices developed in the Southeast, where first responders have protocols for finding and evacuating vulnerab...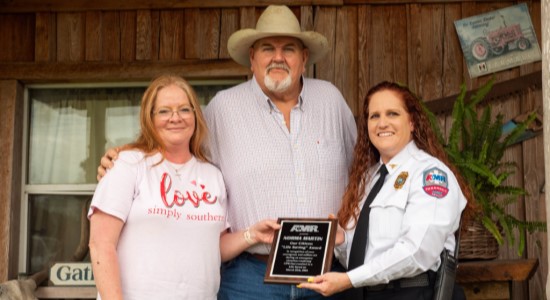 Sumter County (FL) Woman Honored For Life-Saving CPR
7.9.2021
An awards ceremony was held this week for Norma Martin, a Bushnell woman who saved her neighbor's life with CPR during a cardiac arrest event. The event also reconnected the n...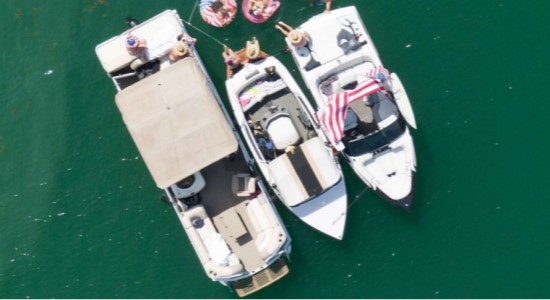 He Saved a Woman's Life at Lake Berryessa
7.7.2021
AMR Napa has deployed new resources to Lake Berryessa, including a first-of-its-kind emergency boat. It is staffed by three or four caregivers and equipped with the same suppl...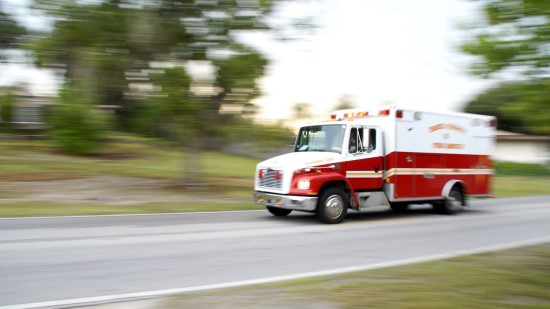 Issue of Ambulance Response Times Sheds Light on Larger EMS Industry Problems
7.6.2021
Measuring response times is tricky, as calls are prioritized based on need. There are many factors at play, including an industry-wide shortage of EMTs and paramedics.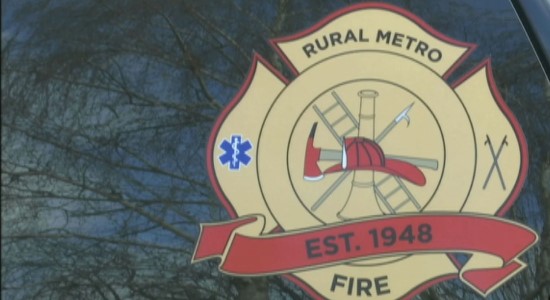 Woman Saved by Roommate and First Responder
7.6.2021
81 year old grants pass woman Maria Carbajal never expected she'd have to fight for her life after doing basic yard work outside her home.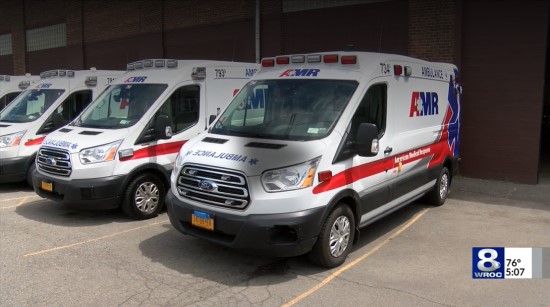 Earn While You Learn: AMR launches Free Training Program to Help with EMS Shortage
7.2.2021
In an effort to combat position-wide shortages, Rochester AMR is launching 'Earn While You Learn', a new program built to bring more people on board. The program offers an opp...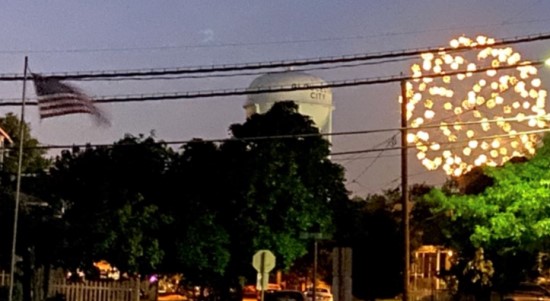 Safety Tips for the 4th of July
7.2.2021
Whether your family is grilling outdoors, engaging in water activities, watching (or setting off) fireworks, or participating in celebratory parades, AMR wants to remind you o...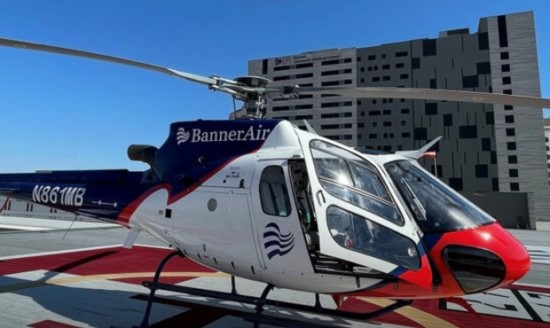 Banner Health Launches Helicopter Air Ambulance Service in Phoenix
7.1.2021
The new service represents a partnership between BannerAir and Global Medical Response and will provide four helicopters that will serve metro Phoenix.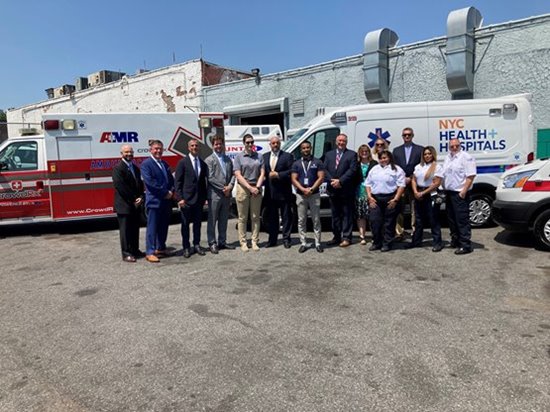 New York State Assembly Members Burgos, Fernandez Join EMS Providers to Launch Earn While You Learn Training Program that Pays New EMT Recruits in New York City
6.29.2021
10-Week Course Will Ease Path to Rewarding Career, Offers Competitive Pay and Flexible Schedules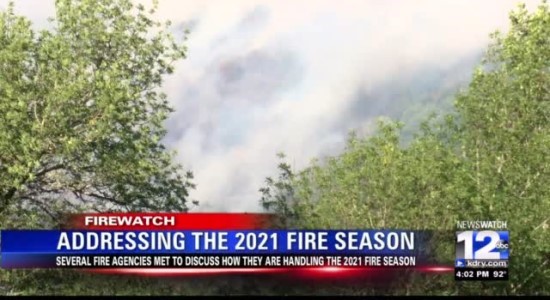 Fire Agencies Prepared and Ready for Increases in Wildfires
6.24.2021
Eight fire agencies including Rural Metro Fire, Medford Fire & Rescue, the Oregon Department of Forestry, the Bureau of Land Management, the U.S. Forest Service and more addre...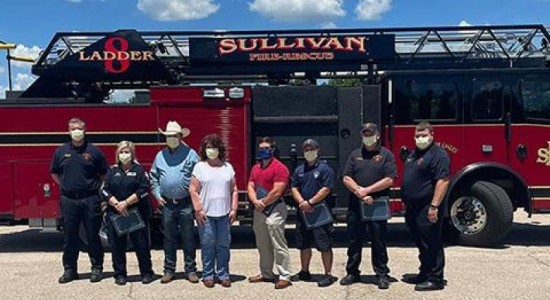 First Responders Receive Exceptional Life-Saving Award
6.24.2021
Area first responders, including Air Evac team members, received an Exceptional Life Saving Award presented by the East Central Regional EMS Committee.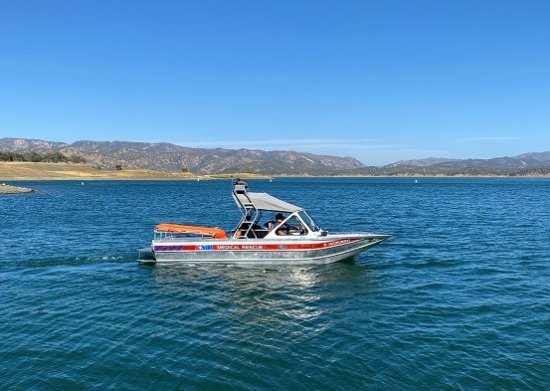 AMR Launches Water Safey EMS Boat Program
6.21.2021
Ground Medical Transportation Provider to Deploy EMS Boat & Teams to Lake Berryessa during Peak Use Days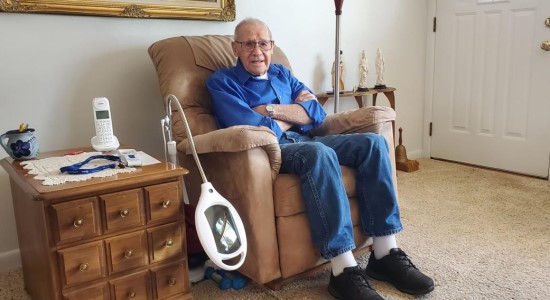 For the Homebound, Missions Provide COVID-19 Vaccine in Friendly Confines
6.21.2021
Homebound missions are among collaborative efforts between the state, local public health departments, case management agencies, and partners like the Colorado Springs Fire De...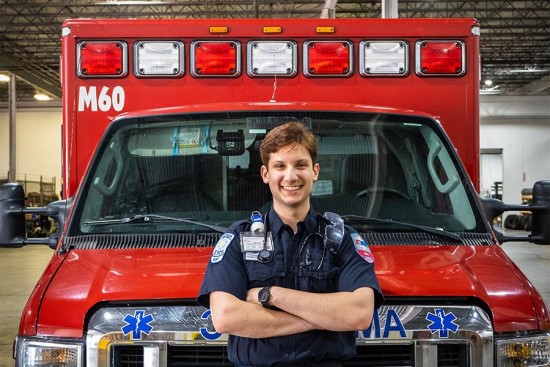 Finding My Voice
6.18.2021
EMT Abdallah Al-Obaidi shares his journey from Iraq to Jordan to Georgia. Along the way, Al-Obaidi was thrilled to find more ways to connect with people as an EMT, first with ...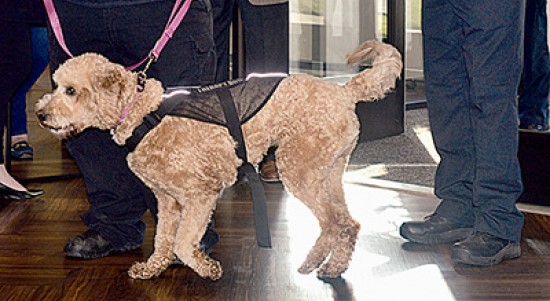 Hello Dolly
6.17.2021
AMR-Rural Metro Fire recently welcomed Dolly, a 17-month-old Goldendoodle certified by Global Medical Response as the fire station's regional training and therapy dog to assis...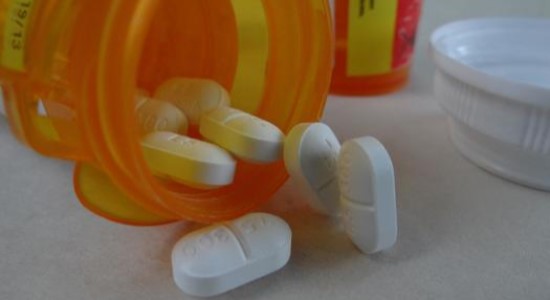 Emergency Responders Urge Continued Focus on Opioid Crisis
6.16.2021
Chris Stawasz, Northeast director of government affairs for AMR said the rise is concerning, and while the pandemic has rightfully taken a lot of the public health focus, it's...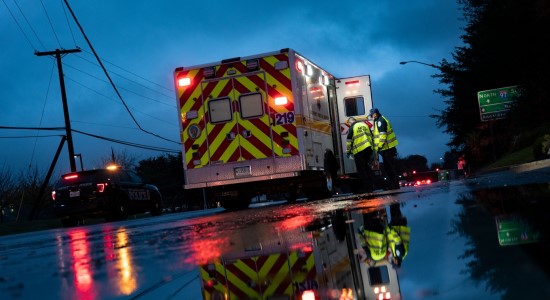 Carbyne Raises $20M More So When Death Knocks, You Don't Answer the Door
6.15.2021
The new funding was led by Global Medical Response. Carbyne and GMR have been partners since late 2020, and their ties are deepening. GMR COO Edward Van Horne will join Carbyn...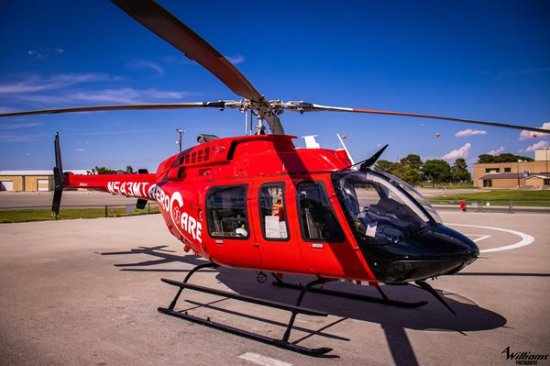 AeroCare Now Serving Hobbs, New Mexico
6.15.2021
New Air Medical Operation to Serve Community of Hobbs and Surrounding Regions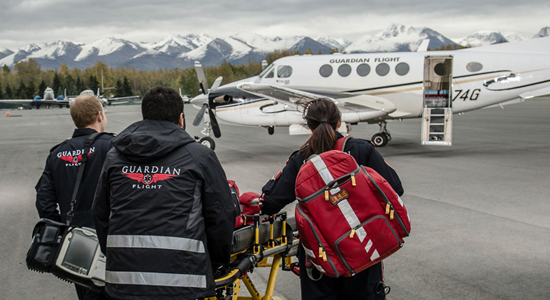 Guardian Flight Alaska Now Serving Fort Yukon
6.14.2021
Fixed Wing Air Medical Operation to Serve Arctic Circle and Surrounding Regions for Summer Months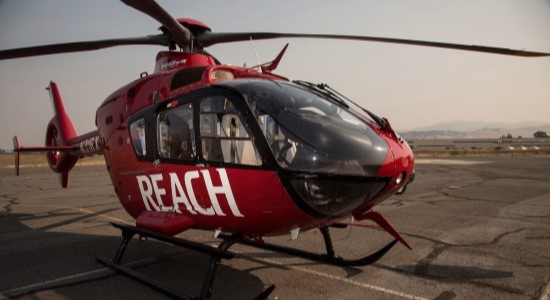 Providence St. Mary Partners with REACH
6.14.2021
Providence St. Mary Medical Center on Friday announced a new partnership that will station a REACH Air Medical Services helicopter at the Apple Valley hospital, a move officia...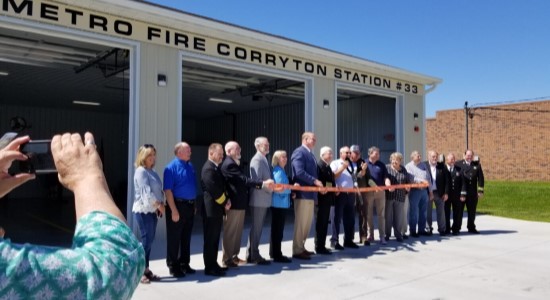 New Firehall for Corryton
6.9.2021
Captain Jeff Bagwell of Rural Metro said residents can expect faster response times for many areas and a better facility for the first responders based there. It is funded ent...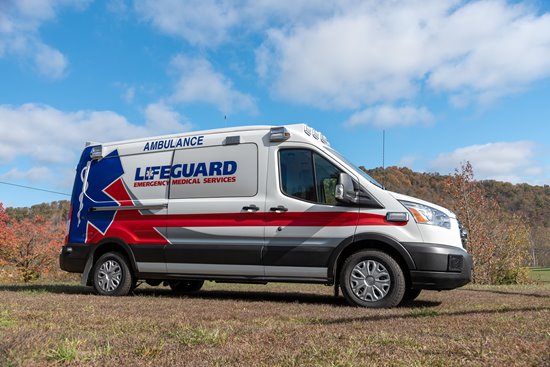 Lifeguard Ambulance Service is Proud to Continue Serving Morgan County Residents
6.8.2021
EMS Provider Wins the Contract in Morgan County for the Third Time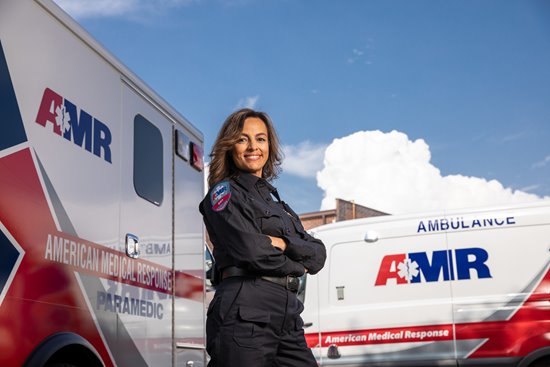 AMR Youngstown is Now Hiring
6.8.2021
Ground Medical Transportation Service Provider Actively Hiring Qualified Paramedics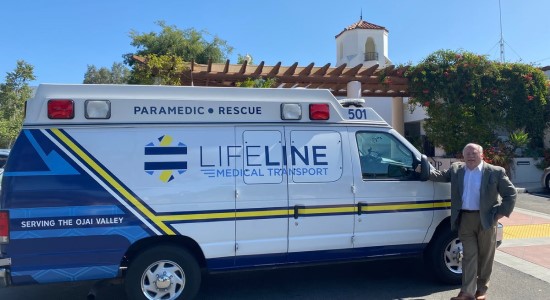 Family-owned Ambulance Service Acquired in Growing Trend
6.8.2021
The only locally owned ambulance company in Ventura County has been sold to a subsidiary of American Medical Response, making the national corporation the sole provider of amb...
AMR Seattle Announces Scholarships for EMT Students
6.8.2021
The scholarships will provide opportunities to earn the education needed to start a rewarding career with AMR as an EMT.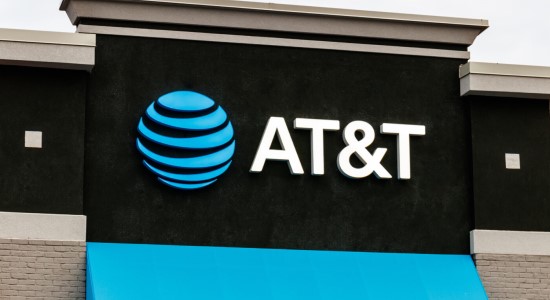 AT&T Launches Animal-Assisted Therapy for First Responders
6.8.2021
In advance of the 2021 storm season, FirstNet, Built with AT&T is introducing "ROG the Dog" animal-assisted therapy to support public safety on the front lines. AT&T is collab...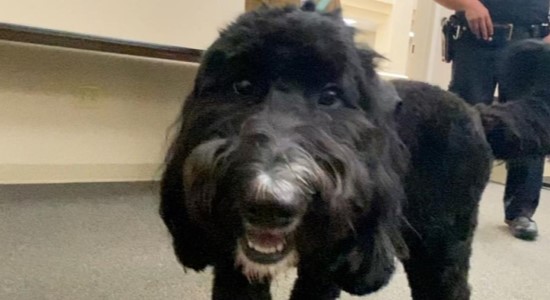 Hope is Coming To First Responders in West Michigan
6.7.2021
A group of 30 Labradoodles have been dispatched across the country as part of a program to supply first responders with a therapy dog. Hope will be permanently stationed in Gr...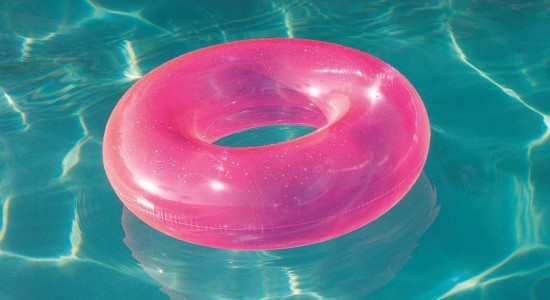 Water Safety Encouraged
6.7.2021
Water safety practices and constant supervision is the cure to prevent child drowning and non-fatal drowning incidents.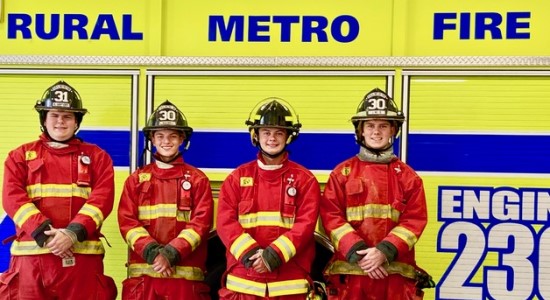 Teen Buddies Begin Careers at Rural Metro
6.7.2021
In July, they begin the serious business of becoming reserve live-in firefighters with Rural Metro Fire. In the fall, they will start EMT School at Roane State Community Colle...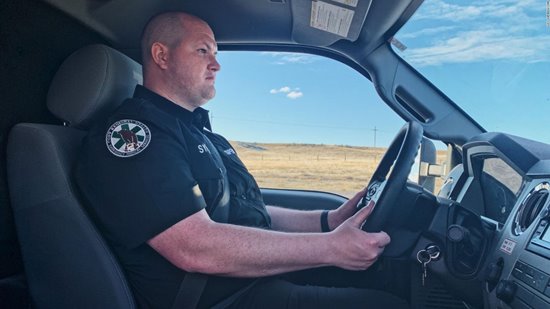 Rural Ambulance Services Fighting for Survival
6.4.2021
Recently, CNN, The New York Times spoke to us about access to care in rural America.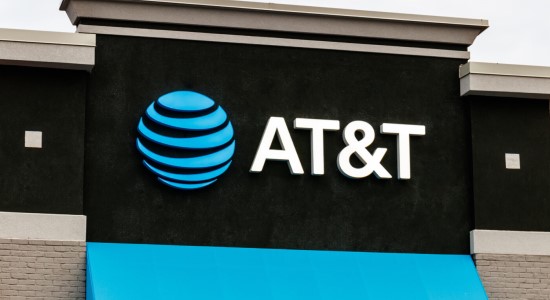 AT&T Launches Animal Assisted Therapy Initiative to Further Health & Wellness for America's First Responders
6.3.2021
AT&T is collaborating with Global Medical Response (GMR) to provide the therapy dog services, which are especially meant for times of crises following natural or man-made disa...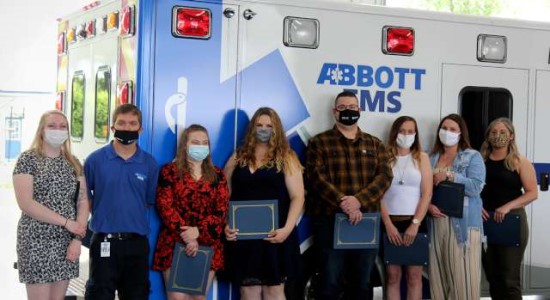 Partnership EMS Program Graduates Honored in Ceremony
6.3.2021
The program allowed students not only to earn an EMT-Basic Class certificate debt-free but also to have a position at Abbott EMS after completing the necessary course work and...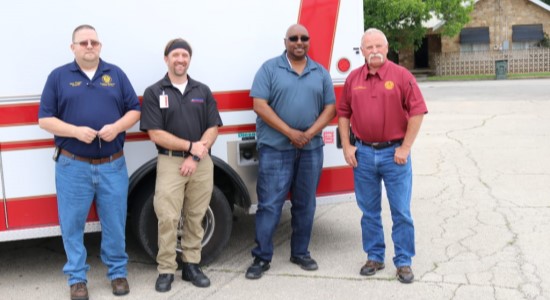 Lifeguard EMS Donates Ambulance To County Chaplaincy Program
6.2.2021
The ambulance will be a mobile command center for helping people, especially families that have been displace from tornadoes, fires, floods, or if there's a massive car accide...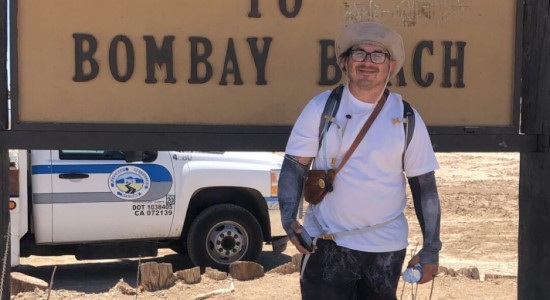 First responders Rally Around Comrade in Time of Need
6.1.2021
AMR Paramedic Carlos Lizarraga, a resident of Imperial, was diagnosed with acute myeloid leukemia (AML). He is being supported by friends, co-workers and other first responder...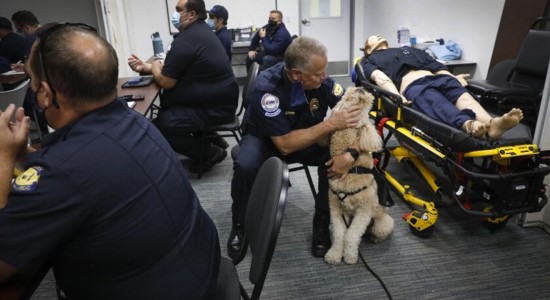 Baxter the Therapy Dog Provides Support to Paramedics
6.1.2021
The dog is based in San Diego but was sent to assist first responders in Imperial County during a COVID-19 surge.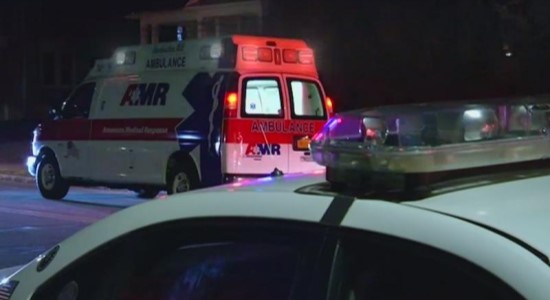 Pay Contributing to EMT shortage
6.1.2021
So, why not bump up the pay to get more people interested in the field? Medicare and Medicaid rates don't cover even the cost of a call despite the need for readiness, that is...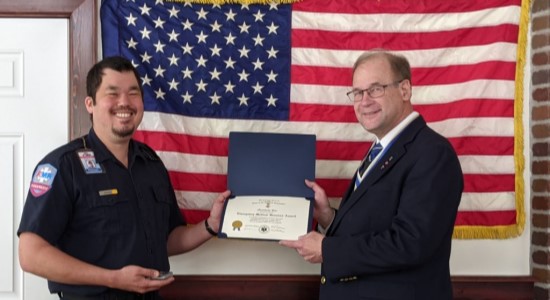 SAR Chapter Honors Local Paramedic
6.1.2021
A Commendation Medal wennt to Paramedic Matthew Doi of AMR Fremont County. Matthew Doi has been an EMT since 2013 and a Paramedic with AMR Fremont County for four years. He is...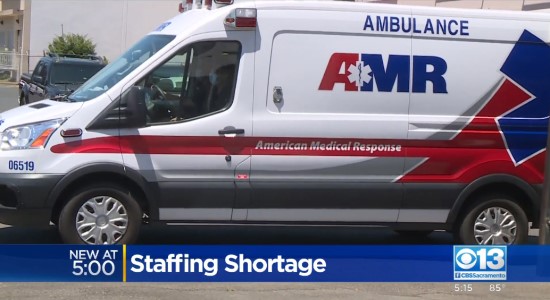 EMS Company Hopes Nationwide Staffing Shortages Ease
5.28.2021
A shortage of paramedics and EMTs has led to major issues for ambulance companies.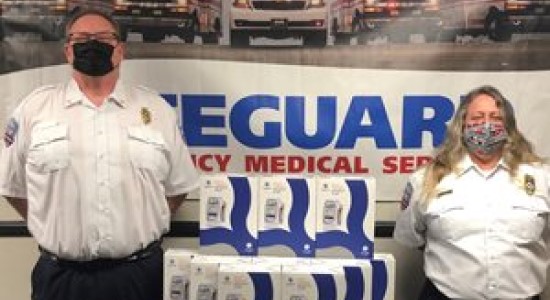 Lifeguard EMS Makes Investment in Patient Care
5.27.2021
New IV pumps have been distributed throughout the six-county service area.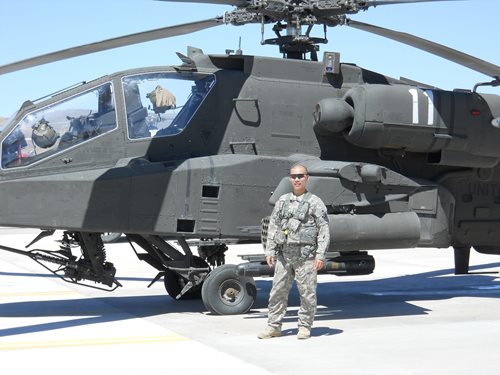 AMR Partners with NASCAR to Salute Veterans and First Responders
5.27.2021
AMR is with NASCAR to honor members of the United States Armed Forces, veterans, first responders and their families through NASCAR Salutes Refreshed by Coca-Cola.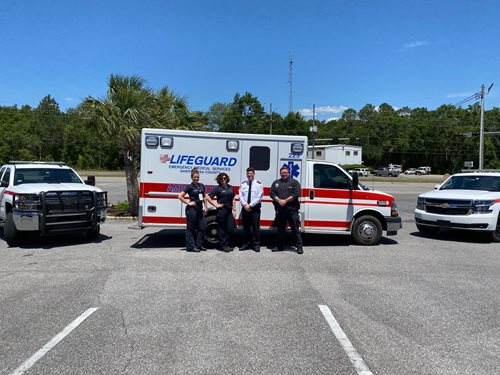 Lifeguard Ambulance Earns Prestigious CAAS Reaccreditation
5.27.2021
An independent review validates that accredited agencies are adhering to the highest standards in the industry.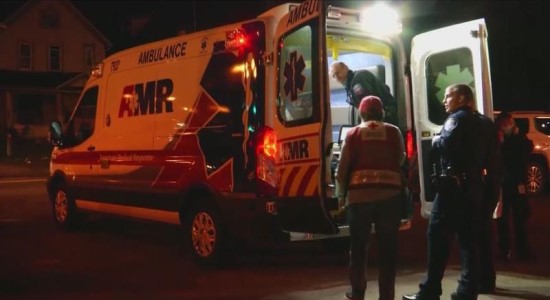 AMR/City of Rochester Working on Nurse Navigator Program
5.25.2021
A new program under development may soon help defer some of the calls that don't truly need life-saving immediate care to nurse navigators.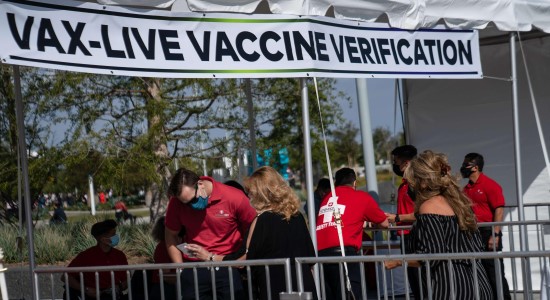 Vaccination Verification: To Require Or Not To Require?
5.24.2021
CrowdRx Medical Director Matt Friedman MD is emphatic about the importance of vaccinations for people in mass group settings like the Vax Live concert.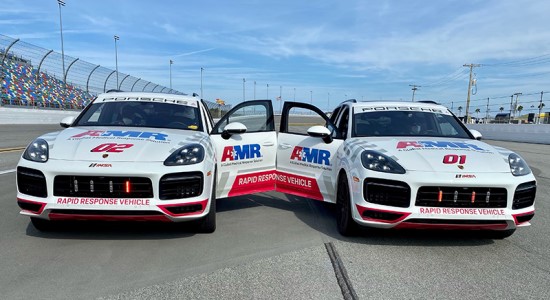 Everyone Benefits from AMR's Safety Team Efforts in IMSA
5.24.2021
Members of the IMSA AMR Safety Team are ready to leap into action at a moment's notice, attending to incidents on track, tending to the well-being of drivers involved, even as...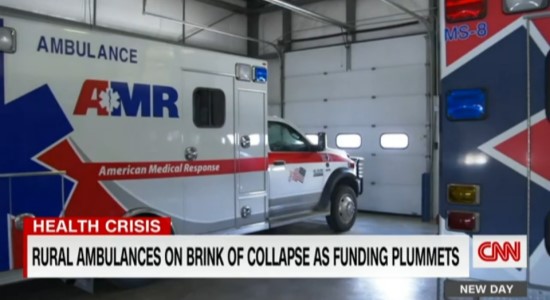 Rural Ambulance Crews are Running out of Money and Volunteers
5.24.2021
American Medical Response says it can't afford to keep providing services to Fremont County after losing $1.5 million in revenue last year.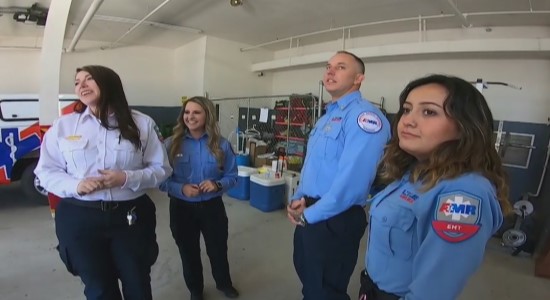 Paramedics in Prescott Pull Woman out of Burning Car
5.24.2021
On May 13, Murray and EMT Madison Rubio were parked in their area in Prescott. EMT-In-Training Charlotte Payne was also on board when a few passerbys alerted them a woman had ...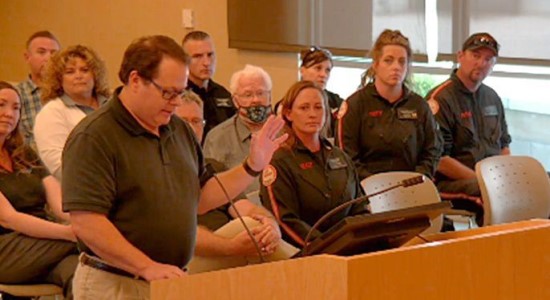 Elko County Extends REACH Air Contract
5.21.2021
We are excited to be able to continue to serve the Elko community. Tom Liebman, northern Nevada regional director for REACH Air, said after Wednesday's Elko County Commissione...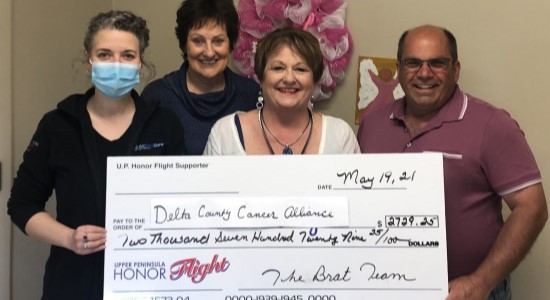 Cancer Alliance Receives Donation
5.21.2021
UP Health System Home Care & Hospice, AirMedCare Network, Guardian Flight and UP Honor Flight together raised over $2,700 to support The Delta County Cancer Alliance.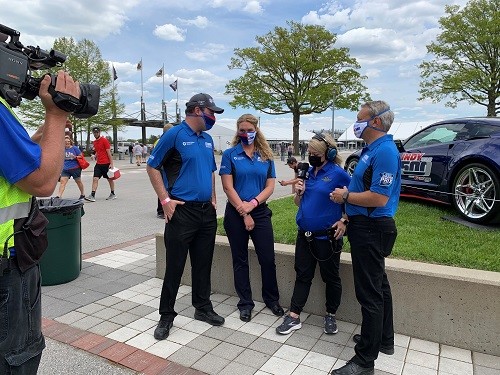 EMTs for AMR Honored During NTT INDYCAR GMR Grand Prix Race
5.21.2021
GMR is celebrating EMS Week by highlighting the work of two very special New Haven EMTs.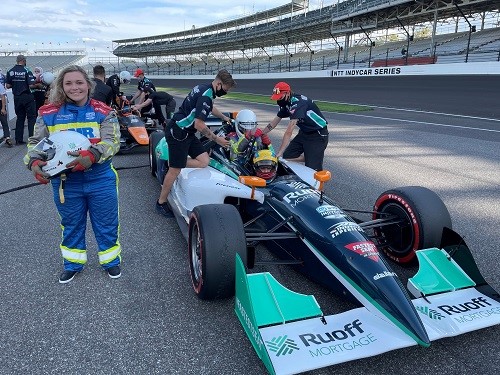 Flight Nurse for Air Evac Lifeteam Honored During NTT INDYCAR GMR Grand Prix Race
5.21.2021
In honor of EMS Week, GMR, along with NTT INDYCAR and Indianapolis Motor Speedway, invited Air Evac Lifeteam Flight Nurse, Carmen Hicks, to participate in special race day eve...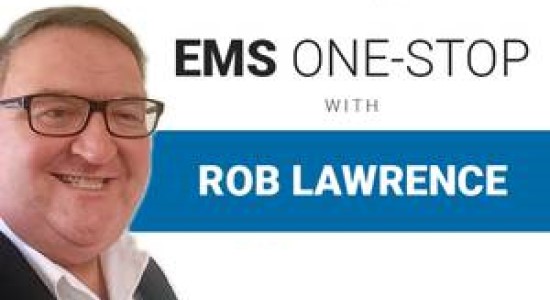 EMS One-Stop on Rural EMS Funding
5.20.2021
This podcast: EMS One-Stop discusses the realities, challenges and funding of rural EMS, where staffing and financial stressors have been further exacerbated by the pandemic.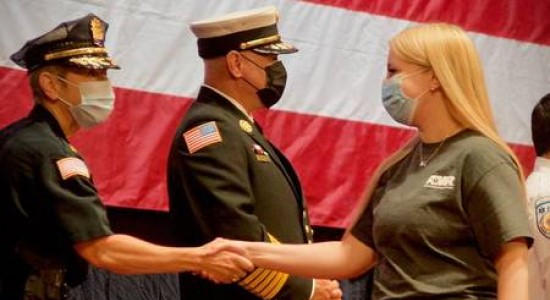 100+ EMS Providers Honored
5.20.2021
The events of the last year has made us all realize just how valuable EMS providers are and how we are truly people that care and are there in that time of need.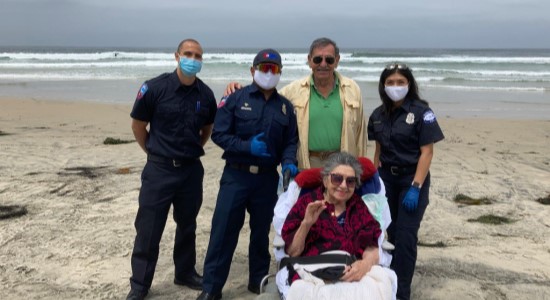 AMR San Diego Takes Hospice Patient to the Beach One Last Time
5.20.2021
Sharp HospiceCare patient Maria O'Neal enjoyed a day at the beach with her son, Tony, courtesy of American Medical Response's (AMR) Sentimental Journey program.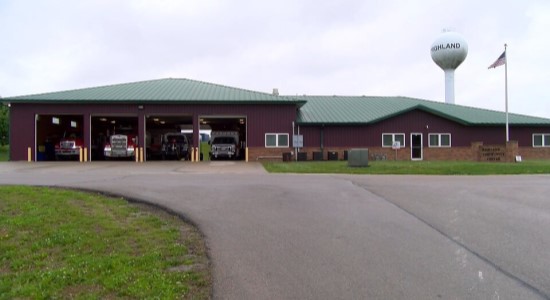 Doniphan Co. EMS Service to Outsource Staff
5.20.2021
Doniphan Co. Fire Dist. 2 has entered into a contract with AMR in Topeka to provide staffing after staff departures and low volunteer turnout. The change reflects the state of...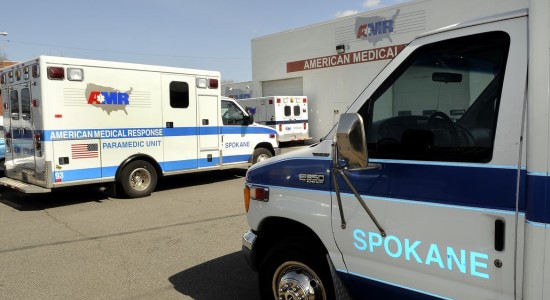 City of Spokane Inks New Four-year Deal for Ambulance Service
5.20.2021
The Spokane City Council approved a four-year contract with American Medical Response for ambulance services.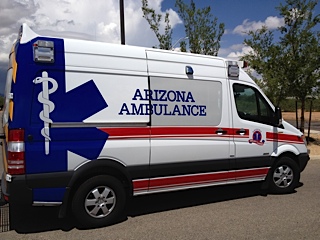 Global Medical Response Completes Transaction with Arizona Ambulance Transport
5.20.2021
The purchase agreement includes a fleet of 11 vehicles along with medical supplies and equipment. As a result of the purchase, 54 employees have transitioned to GMR.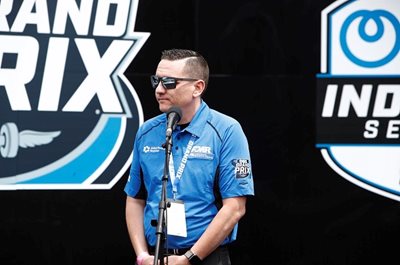 AMR Paramedic Honored During NTT INDYCAR GMR Grand Prix Race at Indianapolis Motor Speedway
5.20.2021
Operations Supervisor Ryan Crohn participated in special race day events, including making the ceremonial announcement directing drivers to their cars.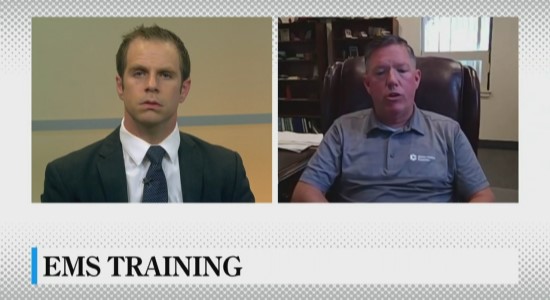 AMR Discusses Earn While You Learn Program
5.18.2021
Patrick Pickering, regional director for AMR Springfield, speaks about nationwide EMT shortage and how to become an EMT.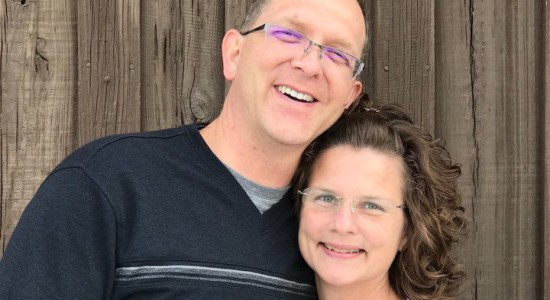 New Banner Payson CEO Gives Update
5.18.2021
Banner is partnering with GMR to provide air ambulance transportation to the Payson and Phoenix area operating under the name Banner Air.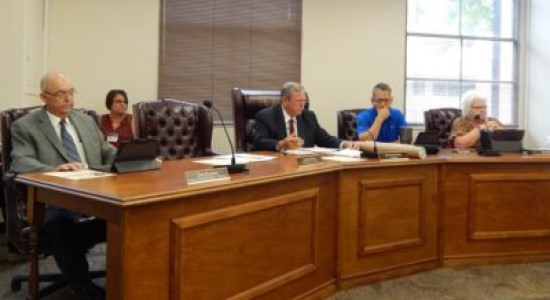 Washington Co. Commissioners to Consider Renewing Air Medical Transport Membership
5.17.2021
Commissioners will consider renewing the county's AirMedCare Network municipal site membership and paying its associated invoice.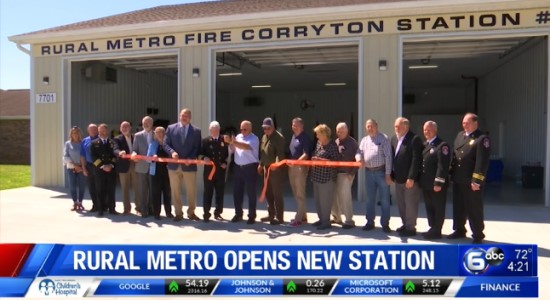 Rural Metro Fire Opens New Station
5.17.2021
Rural Metro Fire, Knox County relocated its Corryton station in Northeast Knox County to a new, larger facility and held a grand opening event Friday.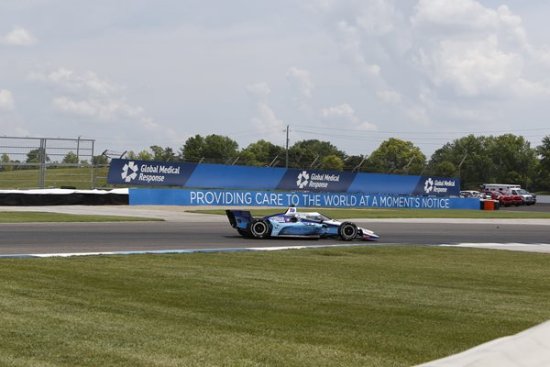 GMR to Honor Frontline EMS Caregivers
5.14.2021
As part of the 2021 Global Medical Response Grand Prix weekend hosted at the Indianapolis Motor Speedway, GMR and the NTT INDYCAR SERIES will honor frontline EMS caregivers an...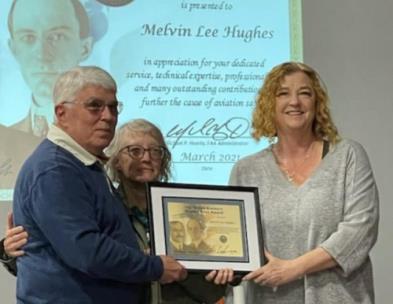 Med-Trans Pilot Honored With Prestigious Award
5.12.2021
Pilot Melvin Hughes has received the Federal Aviation Administration's "Master Pilot" Award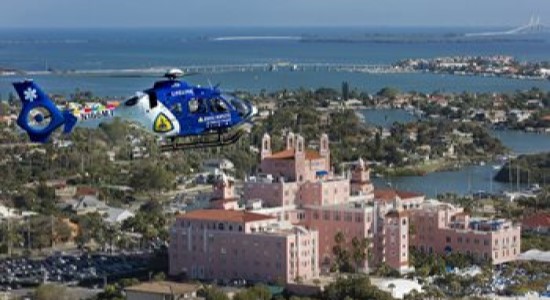 Johns Hopkins All Children's Hospital Expands Air Transport Operation
5.11.2021
Med-Trans-affiliated LifeLine medical air transport services has expanded its mission with the Tampa Bay-area hospital.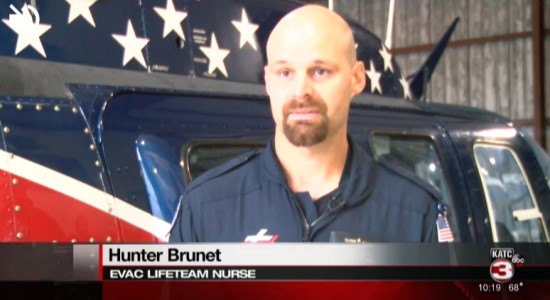 Nurse Shares Experience as Part of Air Evac Lifeteam
5.10.2021
"When bad things happen, I always want to be there to help," said AEL's Hunter Brunet. "So why sit and wait in a hospital for a bad thing to happen when I can go out and help ...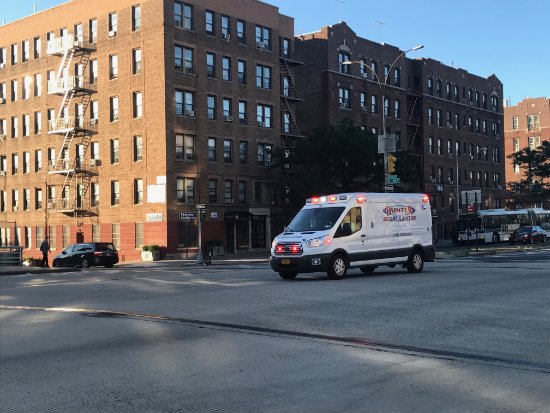 Global Medical Response Signs Agreement to Acquire Hunter Ambulance Group
5.6.2021
Hunter is one of the largest private ambulance providers in the New York City metro area. The deal will be finalized later this summer.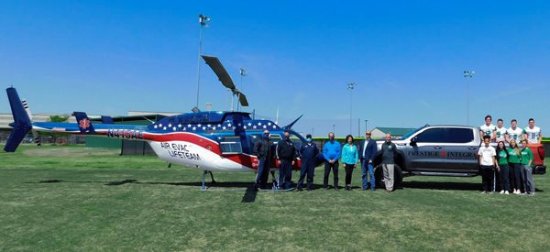 Insurance Agency Purchases Air Evac Lifeteam Membership for School Athletes
4.29.2021
AirMedCare Network provides financial peace of mind for patients and their families.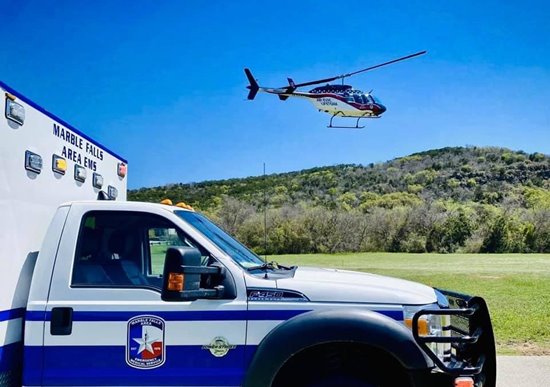 Air Evac Lifeteam Celebrates 20 Years of Service to the Texas Hill Country
4.29.2021
Marble Falls crews thank partners in care with barbecue celebrations in four communities.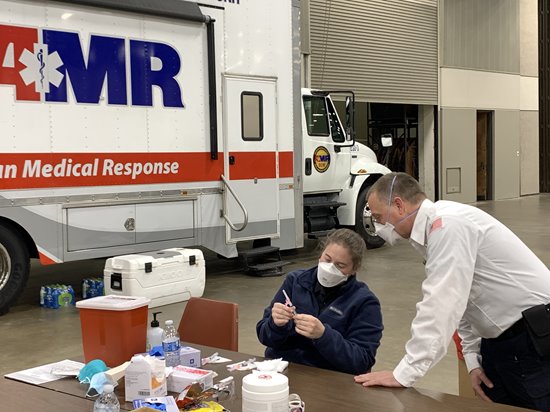 American Medical Response to Lead Dallas County COVID-19 Vaccine Efforts
4.27.2021
As part of the Contract with Dallas County, AMR will Distribute up to 12,000 Vaccine Doses per Day
Ready, Set, Go in an Emergency
4.27.2021
Ready, Set, Go! is a nationwide program adopted by the 15 Arizona Sheriffs that educates residents about proactive measures to take before an emergency and actions to follow w...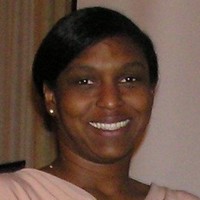 GMR Appoints First Chair of Diversity, Equity and Inclusion Resource Group
4.27.2021
Talma M. Carstarphen, director of Marketing Proposal Development, will serve as chair.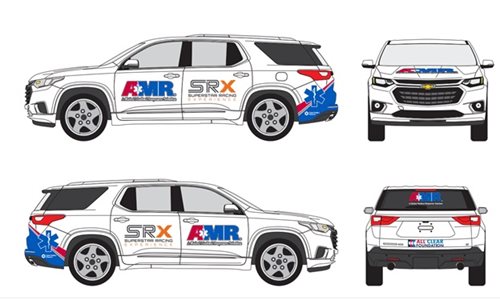 American Medical Response Announces New Partnership With Superstar Racing Experience
4.27.2021
AMR to Provide Four-Person Safety Team for New Six-Race, Short-Track Series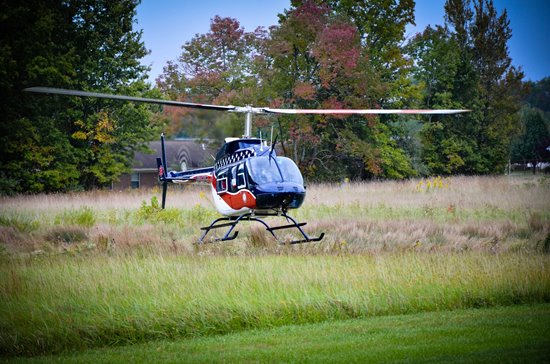 Air Evac Lifeteam to Open New Air Medical Base
4.26.2021
New Operation to Provide Lifesaving Care to Residents in Emergency Situations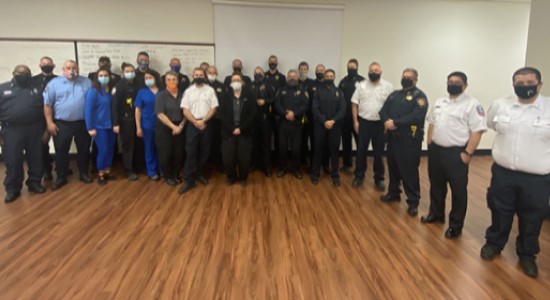 Officers, First Responders Graduate from Crisis Intervention Team Training
4.26.2021
This graduating class included staff from American Medical Response.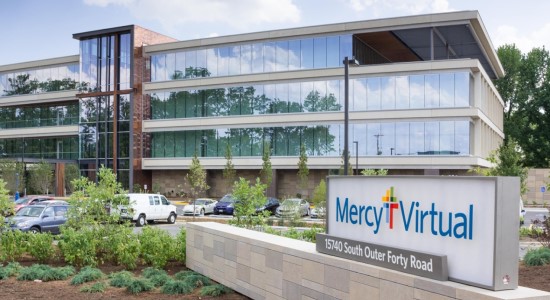 Virtual Care Spreads in Missouri Health System, Home to 'Hospital Without Beds'
4.26.2021
When Tom Becker was diagnosed with an irregular heartbeat in March 2020, the 60-year-old EMS helicopter pilot from Washington, Missouri, worried he would never fly again.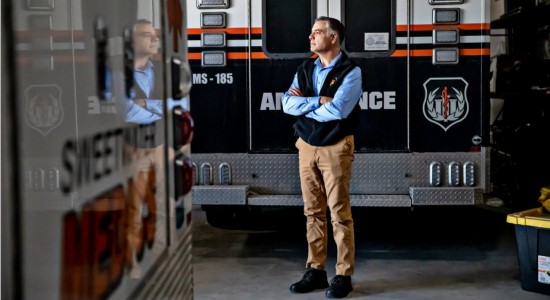 Rural Ambulance Crews Have Run Out of Money and Volunteers
4.26.2021
Strained by pandemic-era budget cuts, stress and a lack of revenue, at least 10 ambulance companies in Wyoming are in danger of shuttering — some imminently.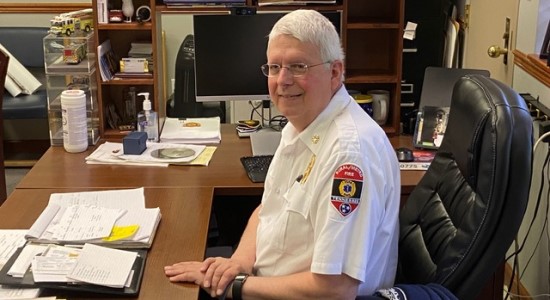 Jerry Harnish: Rural Metro's Quiet Chief
4.26.2021
It's not every day that you meet someone like Jerry Harnish. Since he was 22 and straight out of Emory & Henry University, his life's passion and profession have been communit...
New Haven Partners with AMR to Vaccinate Homebound Residents
4.22.2021
This partnership with AMR will enable us to reach a vulnerable segment of our community that might otherwise find it very difficult to get vaccinated," said New Haven Health D...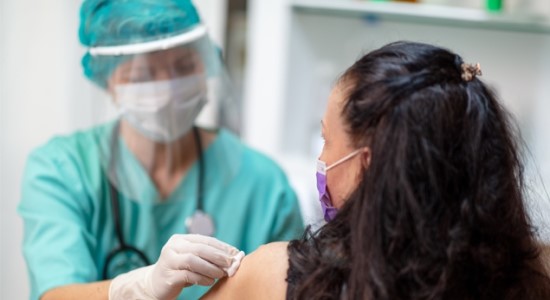 Cigna Launches COVID-19 Vaccine Transportation for Medicare Advantage Members
4.21.2021
Cigna is working with its Medicare Advantage transportation vendor, Access2Care, which coordinates transportation for customers. Participating transportation companies will va...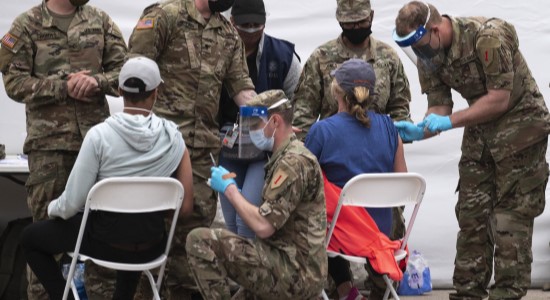 Dallas County to Hand Over COVID Vaccine Distribution to AMR
4.21.2021
Dallas County will spend up to $30 million in federal coronavirus aid to pay for future vaccine efforts, including pop-up inoculation sites and walk-in clinics. Commissioners ...
Focusing on Today 
4.16.2021
Cancer patient Charlie Moore was in the fight of his life. An emergency and a call to 911 had a profound impact on him. He credits the team at Rural Metro Fire and their quick...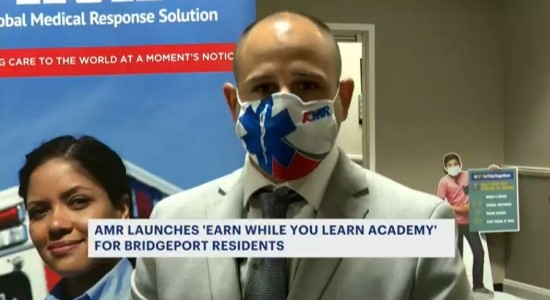 Bridgeport Officials Announce Start of Earn While You Learn Academy for Aspiring EMTs
4.16.2021
The program allows for on-the-job training while taking the necessary certification courses to become emergency medical technicians. Officials with American Medical Response s...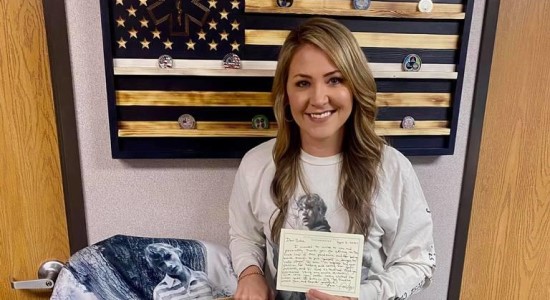 Taylor Swift Sends A Gift And Handwritten Note To Middle Georgia Nurse On Front Lines
4.16.2021
Britta Thomason, a nurse with AirEvac Lifeteam and a Middle Georgia native, recently shared her love of Swift's music during an interview that focused on her career as a fligh...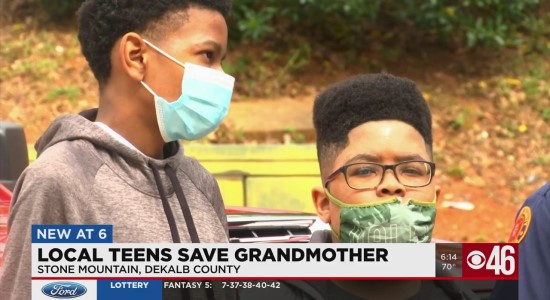 Metro-Atlanta Teens Recognized for Saving their 67-year-old Grandmother
4.16.2021
Fire crews and paramedics said if it weren't for these two young men, their grandmother likely wouldn't be here today.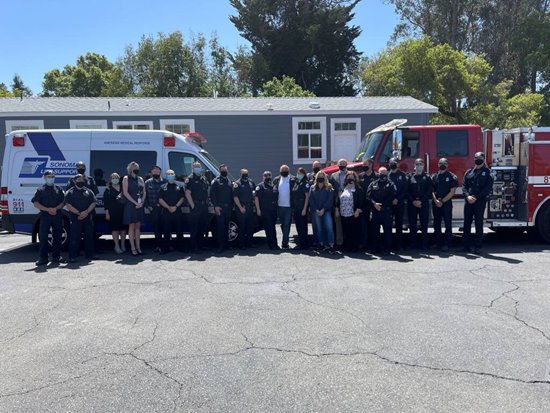 Sonoma Life Support and Gold Ridge Fire Protection District Announce Partnership
4.14.2021
Sonoma Life Support, operated by AMR, will begin stationing an Advanced Life Support ambulance at Gold Ridge Fire Protection District Station 2 24-hours a day starting this mo...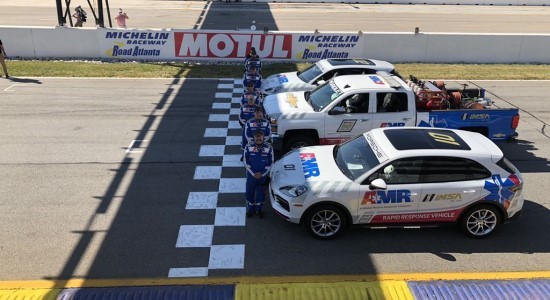 How IMSA's AMR Safety Team Keeps Drivers Safe
4.13.2021
Members of IMSA's AMR Safety Team break down the unique opportunity in motorsport medical and rescue response.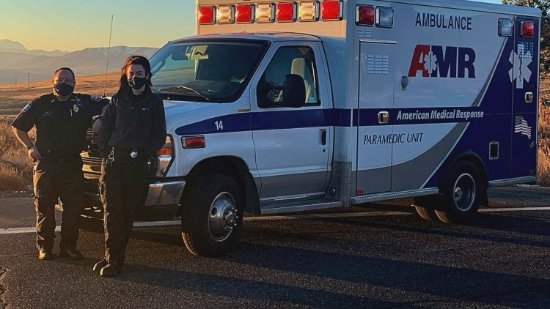 AMR Celebrates 60 Years of Service in Yakima
4.13.2021
The operation, located in Yakima, first opened its doors in February 1961, operating as Yakima Ambulance.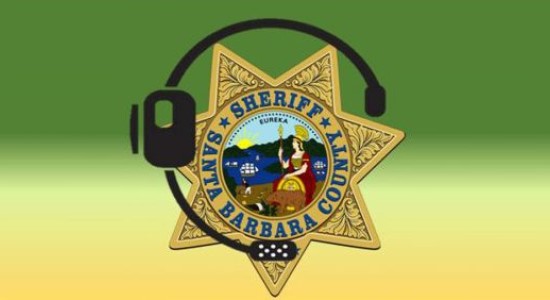 Sheriff's Office Tips Hat to Call-takers During National Public Safety Communicators Week
4.13.2021
Our public safety dispatchers and call takers are an extraordinary group of women and men who answer calls for help 24 hours a day, 365 days a year.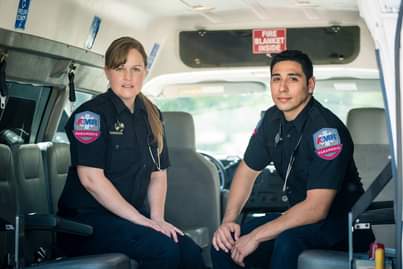 'Recovery Activities' Ease Mental Health Challenges in EMS Workers
4.13.2021
A recent study included 70 EMS workers at American Medical Response in Syracuse, New York.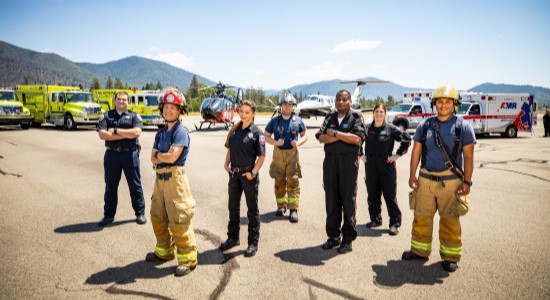 EMTs and Paramedics are the Community's Unsung Heroes
4.13.2021
When the ambulance shows up, they don't stop and ask if you have health insurance. They don't stop and ask about your ability to pay for those services. They don't care if you...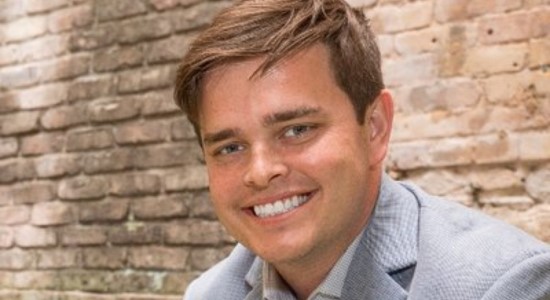 An Interview with Charlie Burgoyne of Valkyrie
4.13.2021
Valkyrie recently partnered with Global Medical Response, the largest ambulance company in the world, to develop COVID-19 modeling tools and resource allocation plans to expan...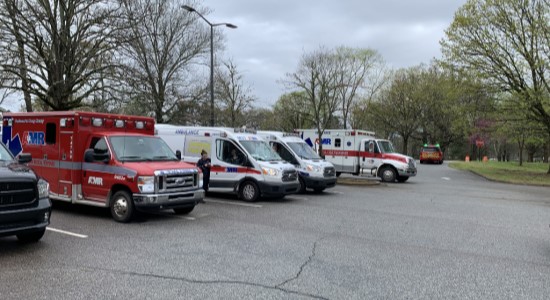 AMR Assists in GA Tornado Response
4.8.2021
Last week, there was an F4 tornado that hit the areas of Coweta County, Georgia, and the City of Newnan. Coweta County Fire called for assistance, and American Medical Respons...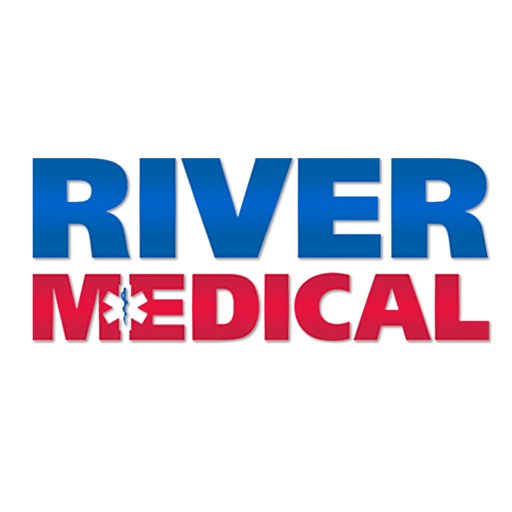 River Medical Achieves CAAS Reaccreditation
4.7.2021
Accreditation places leading AZ ambulance provider in top 2 percent of ambulance companies nationwide.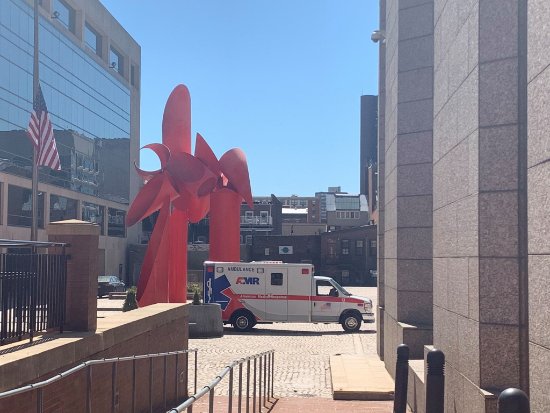 City of New Haven Partners with AMR on Earn While You Learn Program
4.6.2021
AMR's award-winning Earn While You Learn program is designed to ease the transition for those wanting to become EMS professionals.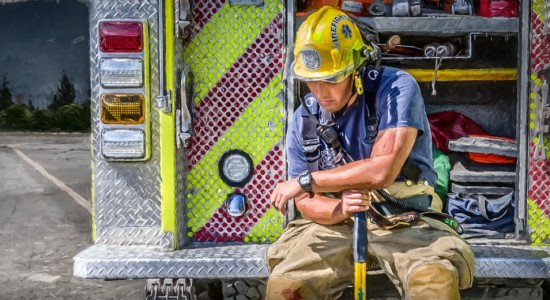 Emergency Health Workers Three Times More at Risk of Depression, PTSD
4.6.2021
AMR frontline employees were part of a study finding that EMS workers are three times more likely to suffer depression and PTSD than the general public.
EMS Week 2021
4.5.2021
The theme for EMS Week 2021 announced: This is EMS: Caring for Our Communities. The annual campaign recognizes the heroes who provide emergency medical services in communities...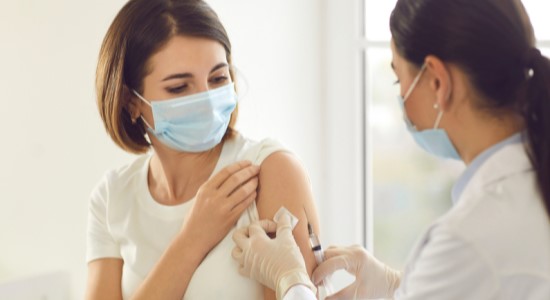 Nevada's Fight Against COVID-19 Grows
4.5.2021
Las Vegas-based Station Casinos announced it would begin offering vaccinations on April 6 with the help of American Medical Response (AMR) ambulance company.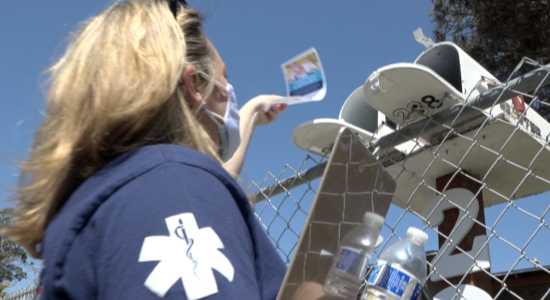 Team Goes Door-to-Door in San Diego's Barrio Logan to Set Up COVID-19 Vaccinations
4.2.2021
AMR employees joined an out-reach team in a San Diego neighborhood hit hard by the pandemic to sign up residents for coronavirus vaccine appointments this weekend.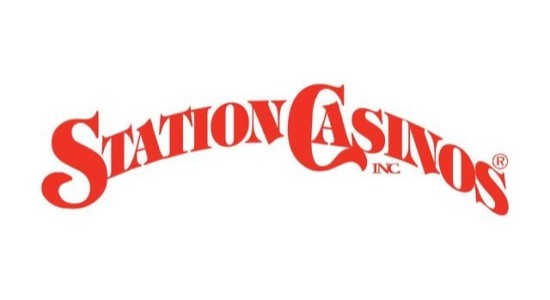 Las Vegas Casino Selects AMR to Administer Employee Vaccine Program
4.1.2021
Station Casinos announced an on-site vaccination program, adminstered by American Medical Response, that will enable employees and their families to get vaccinated at the Comp...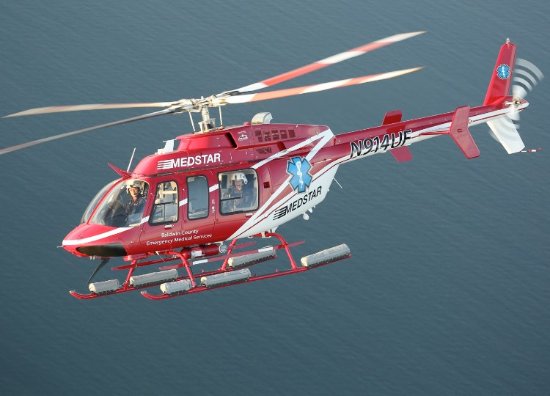 Med-Trans Corporation Announces In-Network Agreement With Blue Cross Blue Shield of Alabama
4.1.2021
BCBS members in Alabama will not receive balance bills when transported by Med-Trans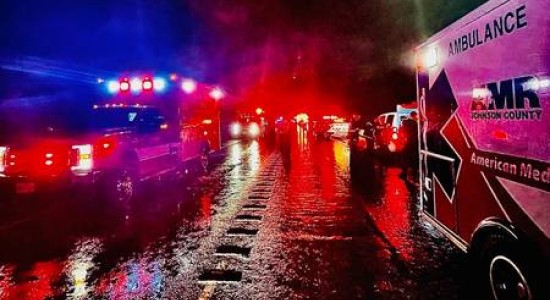 American Medical Response Implements Innovative ET3 Pilot Program in Dekalb County, Ga.
3.31.2021
ET3 program aims to improve quality, lower costs and reduce avoidable emergency department transports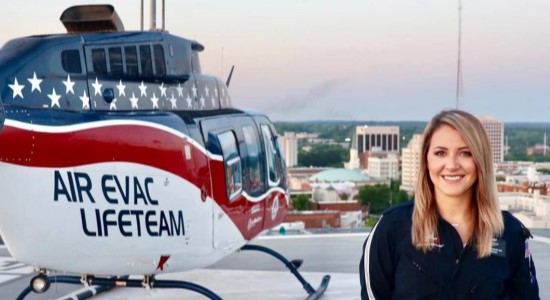 Dublin, GA, Flight Nurse on the Frontlines of COVID-19
3.29.2021
AirEvac Lifeteam's Britta Thomason has served on the frontlines of COVID-19 as both a flight nurse and as part of the Nurse Navigation Line for Global Medical Response crews d...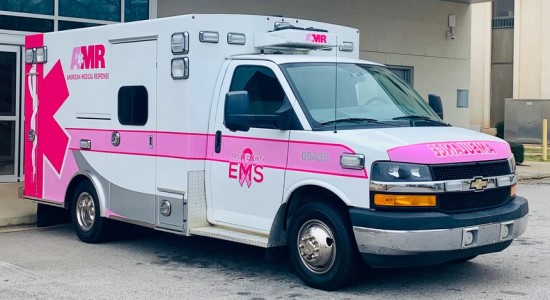 Pink Ambulance Hits the Streets for Breast Cancer Awareness
3.29.2021
AMR Troup County (Ga.) outfitted one of its rigs with pink colors and ribbons to show support for the fight against breast cancer.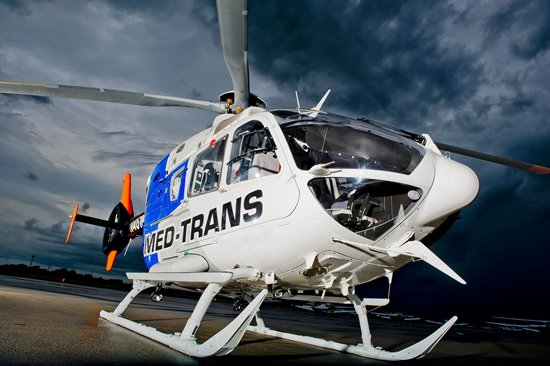 Bayflite 4 is Now Med-Trans Florida
3.29.2021
Bayflite 4 unveils new name for Brooksville Air Medical Base.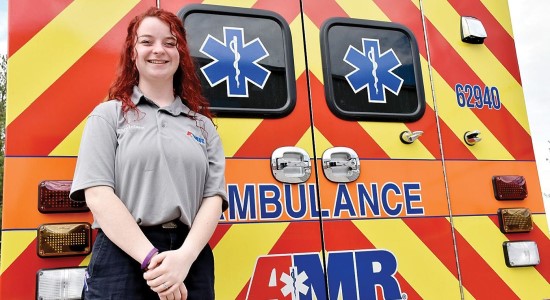 20-year-old Begins EMT Journey
3.25.2021
Ashtyn Overton graduated from AMR's Earn While You Learn program on March 12 and soon will run calls on some of the 16 ambulances serving the county via contract.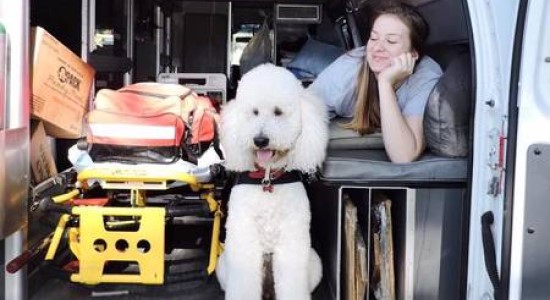 How the Therapy Dog Program is Helping EMS Providers Cope with 'Unimaginable' Stress
3.24.2021
Goldendoodles Saydee and Bodhi have made it their mission to relieve the emotional stress.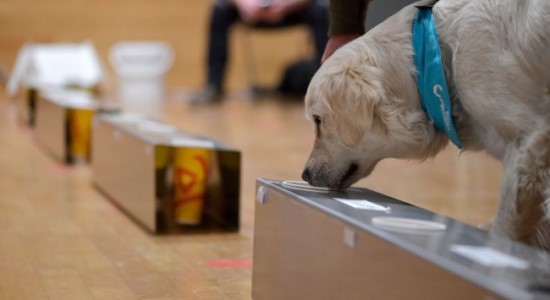 NASCAR Dogs Can Sniff Out COVID-19 With up to 98% Accuracy
3.22.2021
If they smell the virus in their 30 seconds of screening, the sniffer dogs will alert their handler, and the individual infected with COVID-19 will have to undergo secondary s...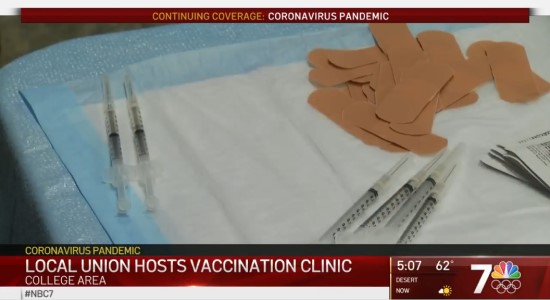 Hundreds of Frontline Workers Receive COVID-19 Vaccine at Union Superstation
3.22.2021
San Diego & Imperial Counties Labor Council partnered with American Medical Response to distribute vaccines.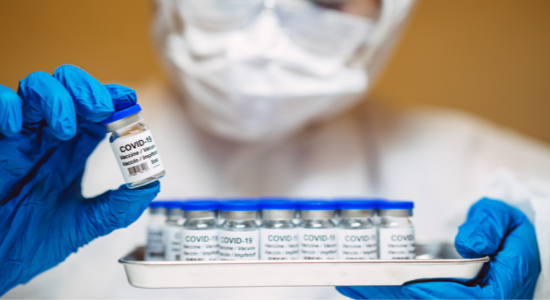 Yolo County Teaming up to Deliver COVID Vaccinations to Homebound Seniors
3.22.2021
Thanks to a partnership between Yolo County and AMR homebound seniors 65 and older can schedule free in-home COVID-19 vaccinations.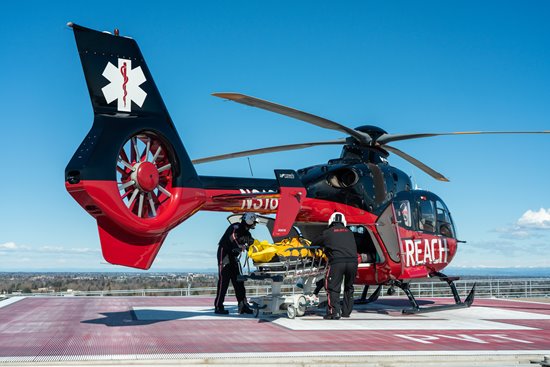 Eighth Circuit Holds States Cannot Regulate AirMedCare Network Memberships
3.17.2021
AirMedCare Network to Resume Sales of Air Ambulance Memberships in North Dakota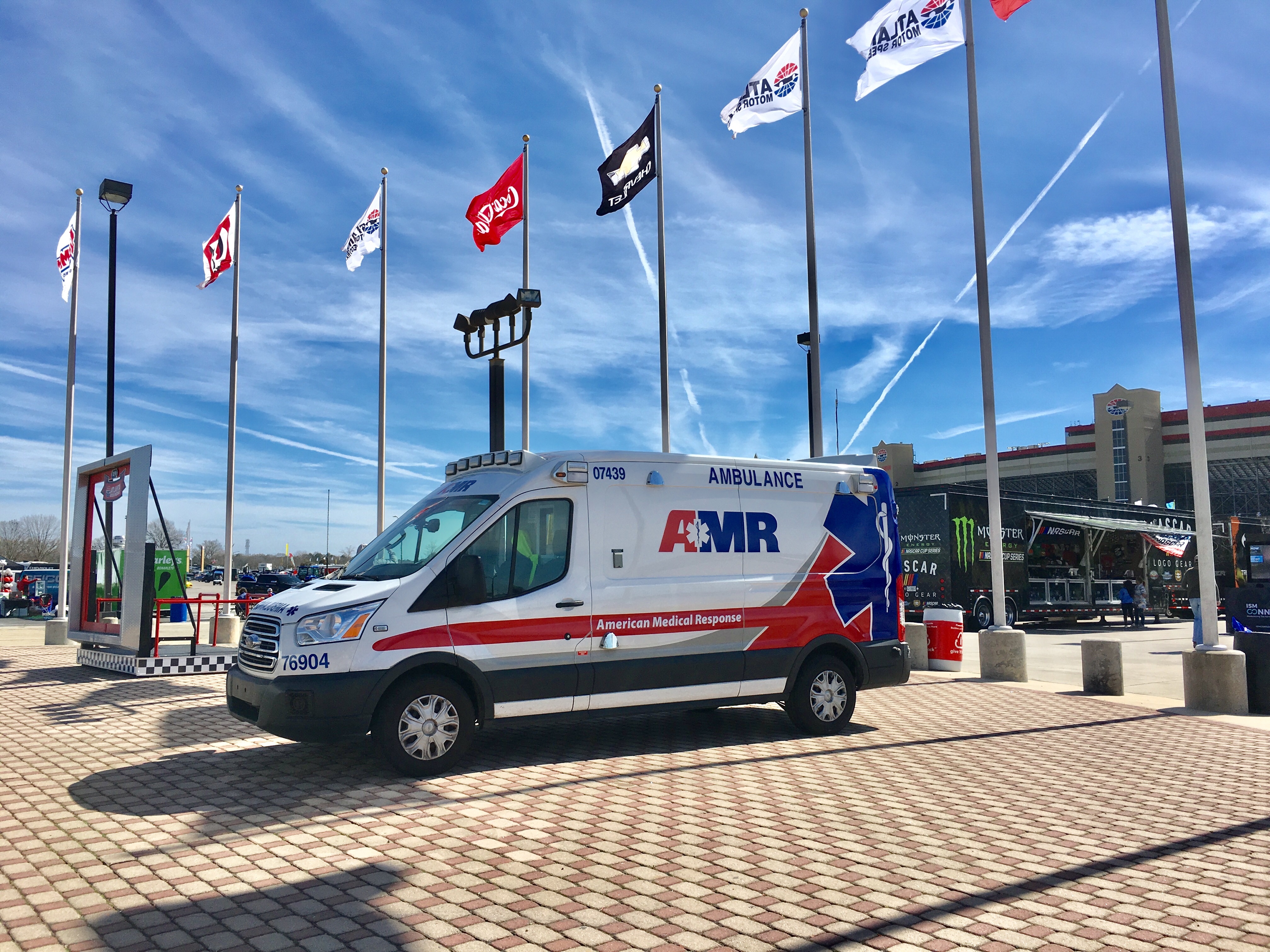 The pandemic shut down NASCAR a year ago. The vaccine provides hope for full return.
3.16.2021
NASCAR icon Richard Petty has put his face on the campaign to more widely distribute the COVID-19 vaccine. Dr. Ryan Stanton, medical director of the AMR/NASCAR safety team, ap...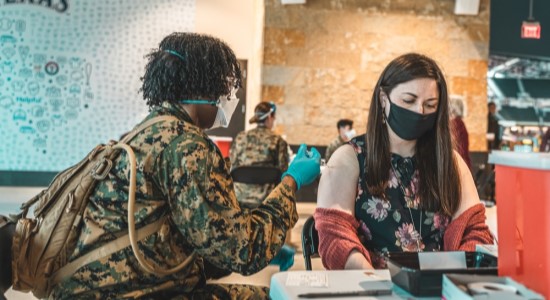 A look Inside One of Arlington's Vaccination Centers
3.15.2021
Members of the Arlington Fire Department, military personnel as well as members of FEMA and AMR – distinguishable only by the uniforms they wear, work together to provide vacc...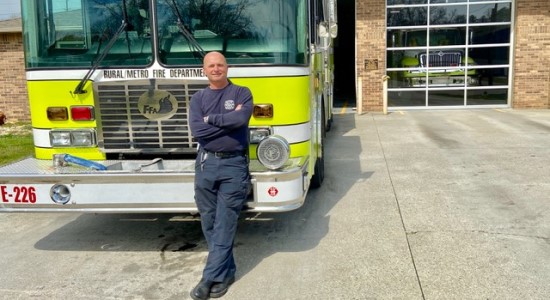 Brian Pratt: Rural Metro Pro Loves Patient Care
3.15.2021
Pratt has spent more than half his life in emergency services work for his community. He is a rare breed.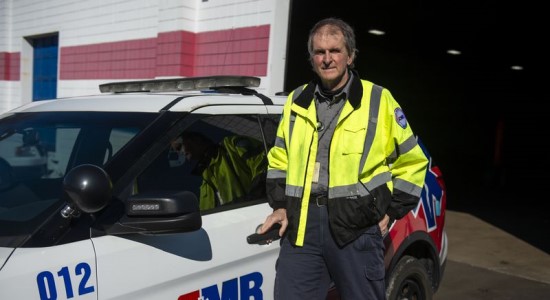 Paramedic Chronicles the Daily Tragedy of Drug Overdoses Before and During Pandemic
3.15.2021
AMR paramedic Peter Canning, who responded to thousands of heroin overdose calls, has written a book about his experiences and his views on the continuing deadly opioid epidem...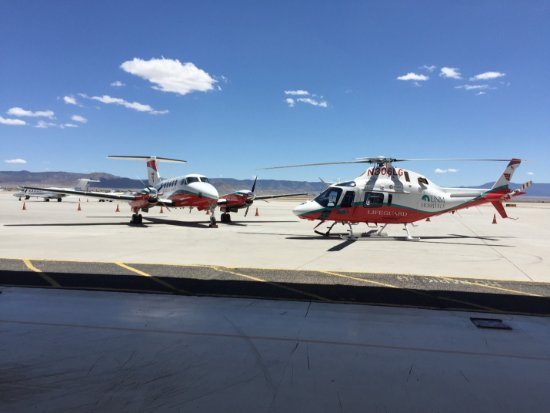 SevenBar Aviation Earns Validated Safety Management System
3.15.2021
Federal Aviation Administration awards the company with Active Conformance designation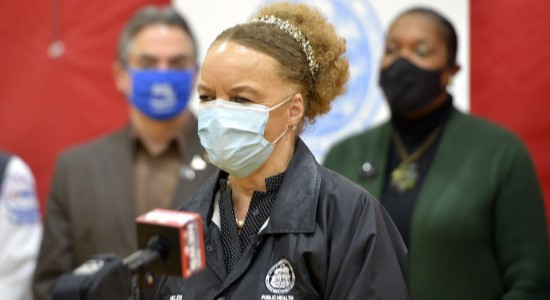 Springfield Housing Authority and City Partner to Provide COVID vaccines to Public Housing Residents
3.10.2021
The program is part of the state's Phase II vaccine deployment plan to vaccine eligible residents of public housing. The city's Health and Human Services Department and Americ...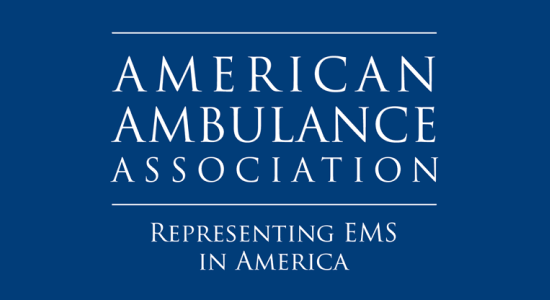 Senate Passes Ambulance Treatment in Place Language
3.9.2021
The U.S. Senate passed language for Medicare coverage of emergency treatment in place of lower acuity patients by ground ambulance services providers and suppliers during the ...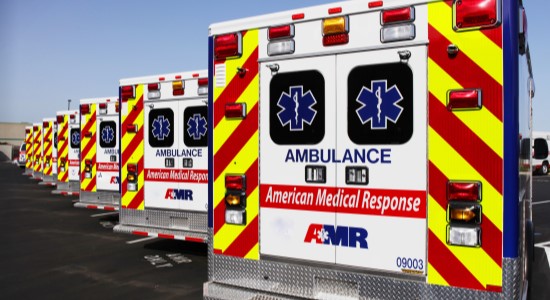 AMR Service Implements ET3 Program
3.9.2021
AMR in Sumter County has been selected as a participant to implement the Centers for Medicare & Medicaid Services' (CMS) Emergency Triage, Treat and Transport (ET3) program.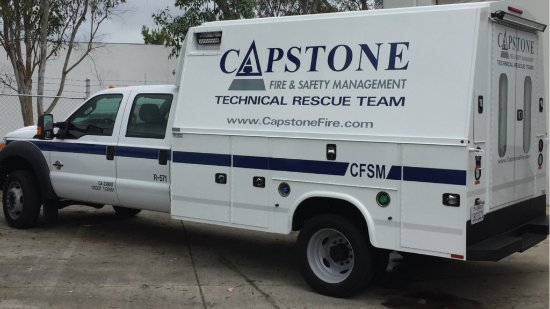 GMR's Rural/Metro Fire Operations Completes Asset Purchase of Capstone Fire & Safety Management Operations
3.8.2021
Agreement will Enhance GMR's Portfolio of Wildland, Industrial and Technical Fire Services.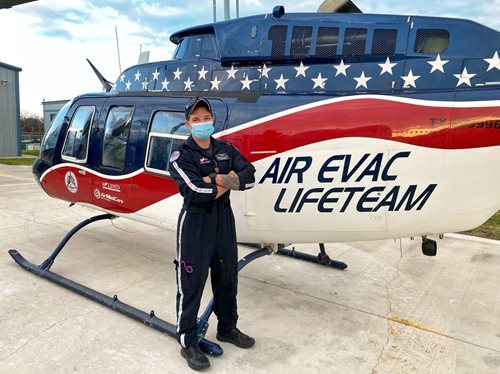 Marble Falls AEL Flight Paramedic Featured in Fox's #See Her Campaign
3.8.2021
Alyssa "Benny" Benford featured in 30-second spot on International Women's Day.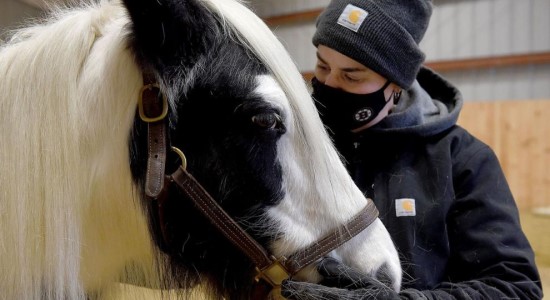 Caring for the Caregivers
3.8.2021
First responders and health care workers get calming quality time with UpReach horses.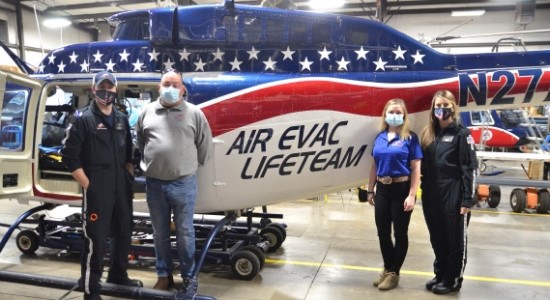 Flying into Service: Air Evac Lifeteam
3.8.2021
Since July of 2008, Air Evac Lifeteam has been providing life-saving emergency services to Boyle and seven surrounding counties from the Danville-Boyle County Airport's Stuart...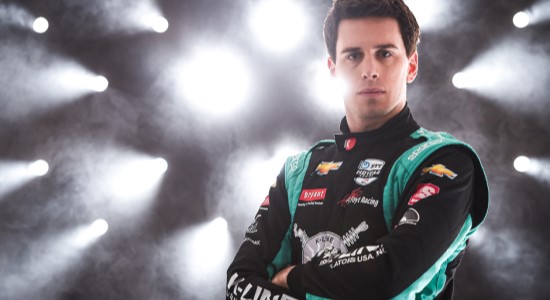 Drivers to Stay Busy, Safe this Week at INDYCAR Content Days
3.4.2021
INDYCAR has partnered with AMR to ensure that that all Content Days participants, including drivers, partners, promoters and more, will be tested for COVID-19 every day they a...
Arizona Paramedic was First Inspired by Fifth Grade Teacher
3.3.2021
For 23 years, Keith Lowry, paramedic for LifeLine Ambulance, has served in emergency medical services. He was first inspired to become a paramedic by his fifth-grade teacher, ...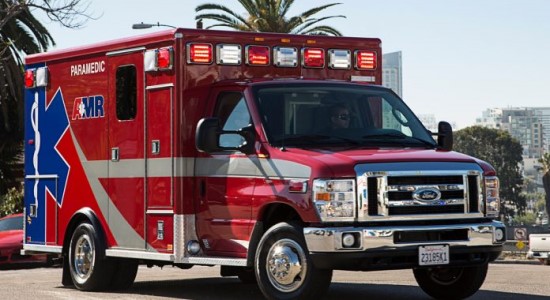 Boost for EMT Students
3.1.2021
AMR is partnering with Southwestern College to increase access to affordable Emergency Medical Technician degrees through a new scholarship. The AMR Diversity and Inclusion Sc...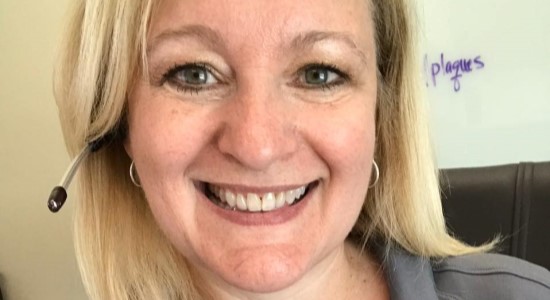 Communicators as the Ultimate Integrators of the Human Experience
2.26.2021
Published by IABC and authored by Donna Itzoe, SVP Marketing & Communications, the article outlines trends shaping communication in 2021 and beyond.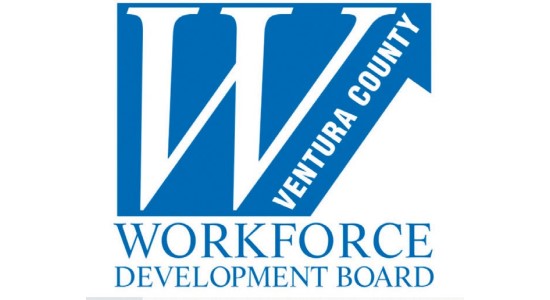 New Members Appointed to Ventura County Workforce Board
2.26.2021
Jeremey Shumaker, regional director of operations for AMR joins the board.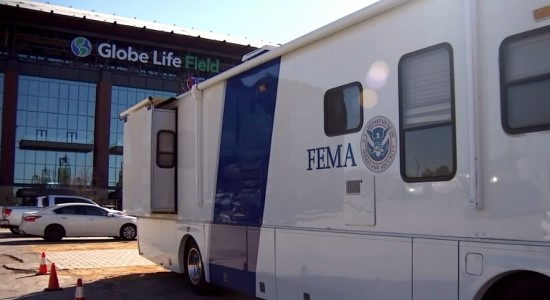 FEMA COVID-19 Vaccine Site Opens in Arlington
2.26.2021
This effort is a partnership between the federal government, the City of Arlington, Tarrant County Public Health, the Arlington Fire Department, American Medical Response, the...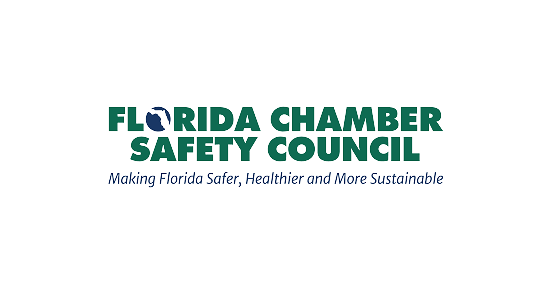 Florida Chamber Safety Council Adds Two Advisory Board Members
2.25.2021
The Florida Chamber Safety Council announced the addition of two new Advisory Board members. Dr. Joshua Chard, director of product and corporate safety for Altec® Industries, ...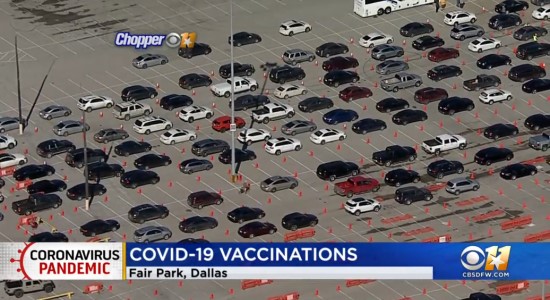 21K Shots A Week: COVID-19 Community Vaccination Center Opens At Globe Life Field
2.24.2021
The Arlington Fire Department and American Medical Response, with collaboration from the Rangers and the Cowboys, have been working with state and federal partners to ready Gl...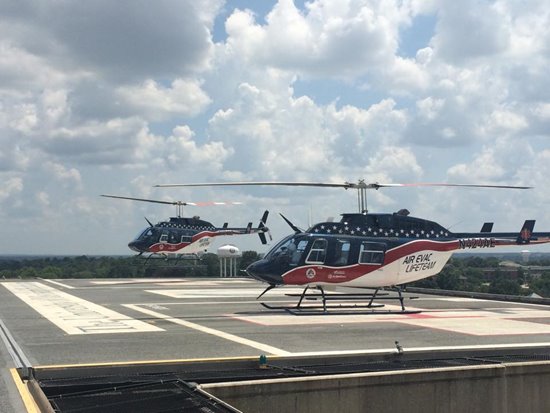 Air Evac Lifeteam to Open Air Medical Base in Clarinda
2.24.2021
Base serves residents within a 70-mile radius.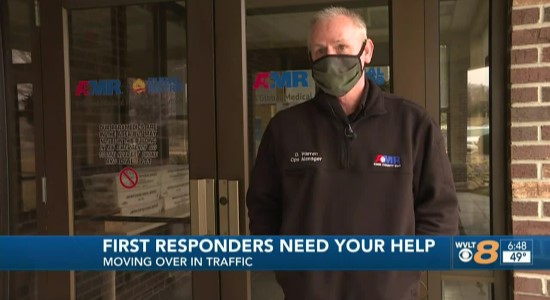 Emergency Response Crews Plead with Drivers to Move Over
2.23.2021
It's important for drivers to move to the right so that emergency response vehicles can get around traffic safely on the left.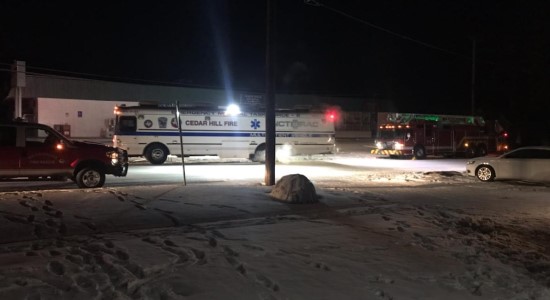 Community Comes Together to Aid Nursing Home Residents
2.20.2021
First responders from across the area and Waxahachie ISD employees worked together to facilitate the evacuation of residents from Focused Care nursing home.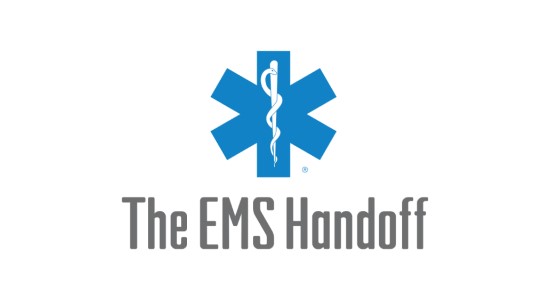 The EMS Handoff: Addiction Among Us
2.18.2021
AAA Podcast features "Capt. Kirk," a 40-year veteran of EMS and public safety currently working for Reach.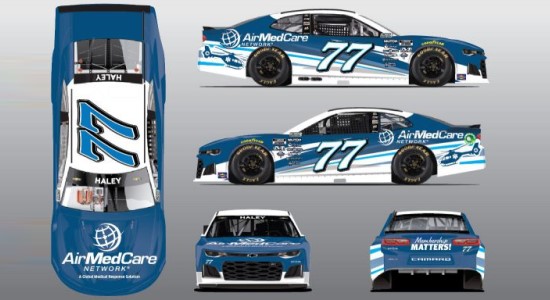 No. 77 Chevy to Showcase AirMedCare Network in Daytona Road Race
2.17.2021
Spire Motorsports will showcase AirMedCare Network aboard the team's No. 77 Chevrolet Camaro with driver Justin Haley in Sunday's NASCAR Cup Series (NCS) O'Reilly Auto Parts 2...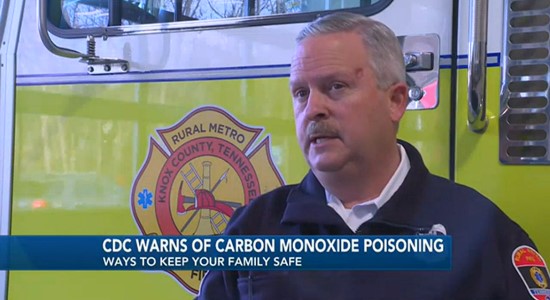 CDC Warns of Carbon Monoxide Poisoning as Winter Weather Continues
2.16.2021
Jeff Bagwell with Rural Metro Fire spoke with WVLT, sharing tips to keep you and your family safe during the cold winter months.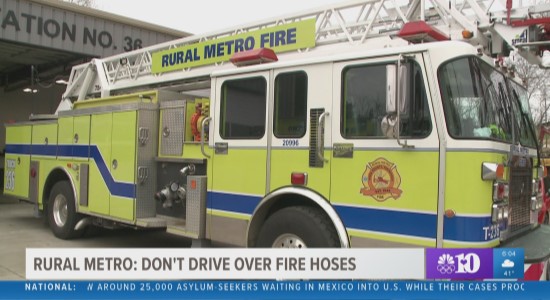 Rural Metro: Don't Drive Over Fire Hoses
2.15.2021
Avoid driving over fire hoses, parts under your car can get hot and damage the hose and impede firefighting.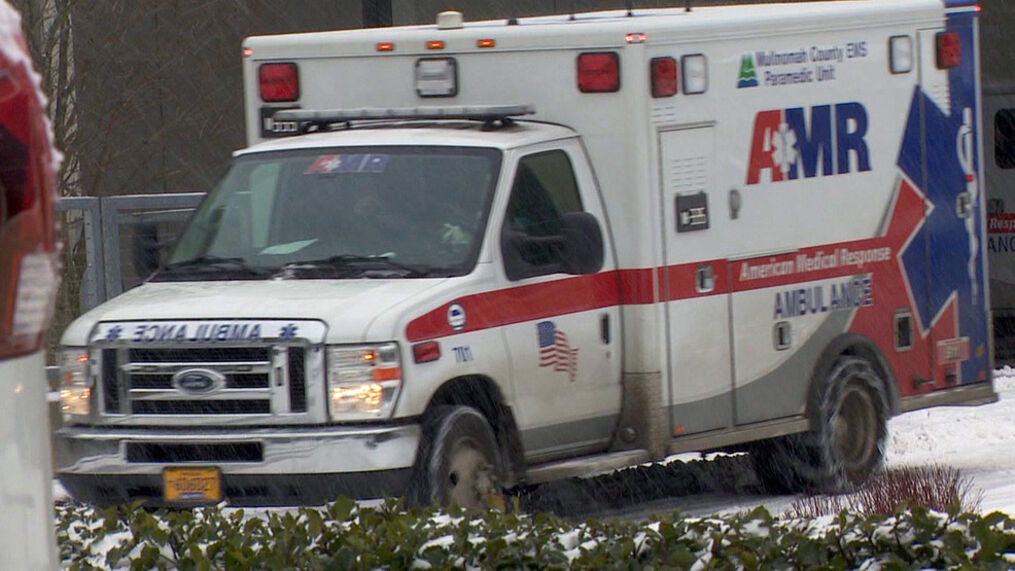 AMR Crews Chain Up to Respond During Severe Weather
2.15.2021
Emergency crews still need to respond to emergencies and often, during severe weather, they're responding to things caused by the weather itself.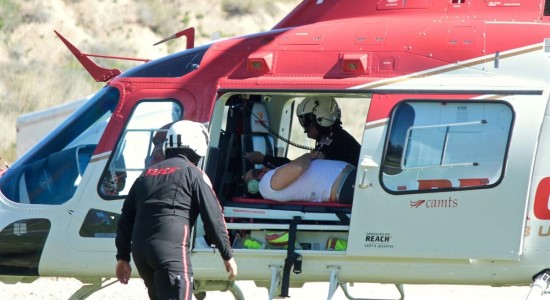 Frontline Workers Put Community First
2.15.2021
A large number of frontline and other essential employees have "given their all" in Elko County throughout the deadly Covid-19 pandemic.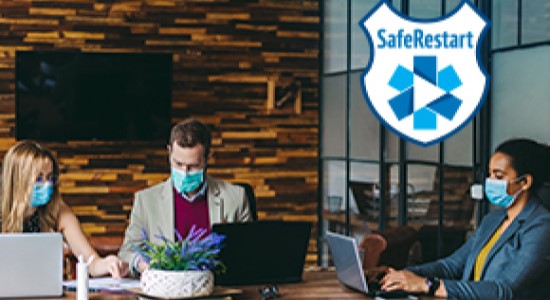 Major Medical Transport Firm Aids Employers as they Get Back to Business Safely
2.12.2021
In 2020, Global Medical Response launched a comprehensive program to protect its 37,000 front-line employees. Soon, their clients were asking for the program to be adapted to ...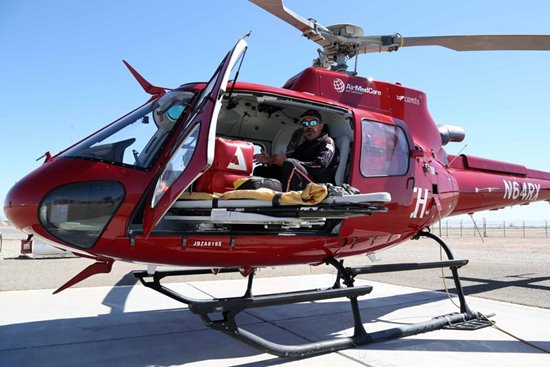 REACH Air Medical Services Opens Air Medical Base in Salton City
2.5.2021
REACH Air Medical Services (REACH) today announced the opening of its newest emergency air medical transport base in Salton City, CA.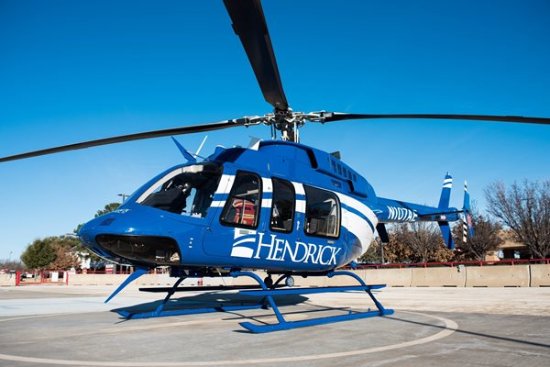 Air Evac Lifeteam Helicopter has a New Look
2.4.2021
Abilene air medical base proudly flying Hendrick Health colors.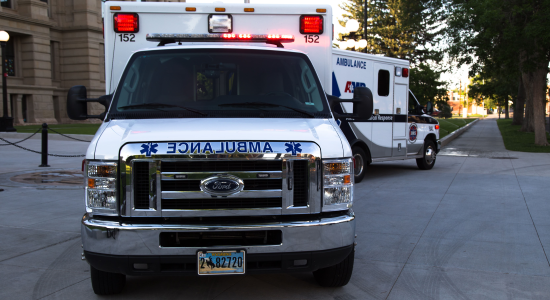 Senators Cortez Masto and Cassidy Introduce Bill on Ambulance Treatment in Place
2.4.2021
Senators Catherine Cortez Masto and Bill Cassidy, MD introduced legislation (S. 149) to allow for Medicare reimbursement under certain circumstances of treatment in place by g...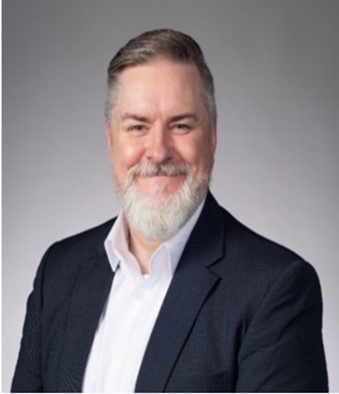 Cybersecurity for EMS AAA Webinar Feb. 25
2.3.2021
Join Sean Tuley, Chief Information Officer and Mark Campbell, VP, Chief Information Security Officer on Thursday, February 25, 2021 from 3-4 p.m. EST as they host a AAA webina...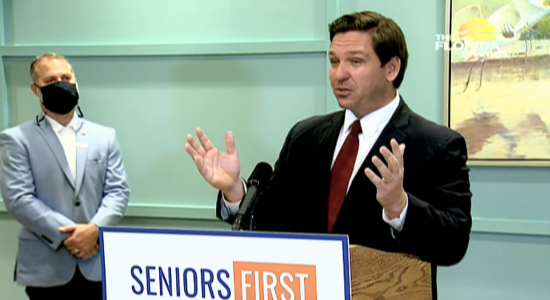 DeSantis: Villages, Fl, Vaccine Site To Receive 4,000 Doses With Promise Of Regular Supply
2.2.2021
Thanks to a boost in vaccines from the federal government, a mass vaccination site in The Villages will start up again. Florida seniors can register at sumterfl.saferestart.ne...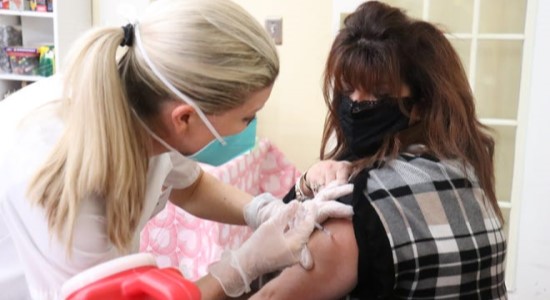 Ellis County, TX, Forms Vaccination Hub, Selects GMR SafeRestart Vaccine Management Platform
1.28.2021
The State of Texas requires that a vaccination hub implement a registration software solution for vaccine administration. The Ellis County Commissioners' Court approved the pu...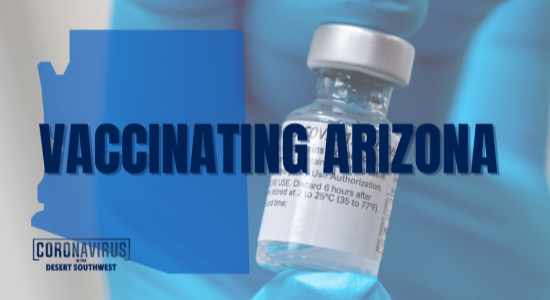 Governor Ducey Speeds up Distribution of Arizona Coronavirus Vaccines
1.27.2021
Gov. Doug Ducey, (R-Ariz.), issued an advisory Tuesday accelerating the statewide distribution of the coronavirus vaccine. The Governor also called for doses to be moved to wh...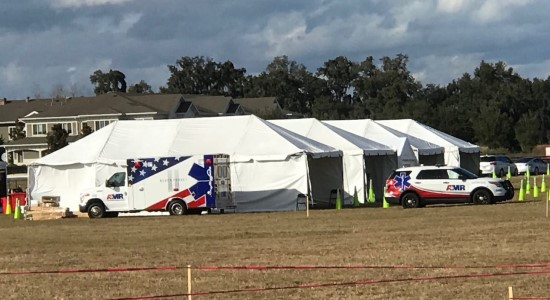 Editorial: Don't Blame GMR for Lack of Vaccine
1.25.2021
The State of Florida is who vaccines are distributed to and has the sole authority to distribute to those who administer the vaccines.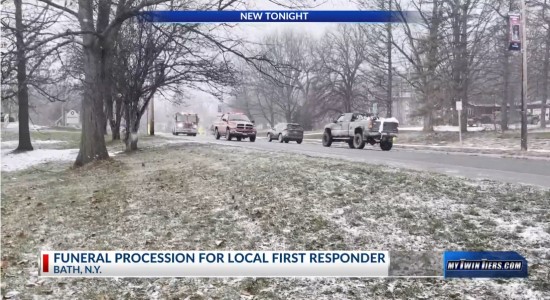 The Life of Daryl Tombs was Celebrated with a Funeral Procession
1.24.2021
The funeral of Daryl Tombs, was followed by an EMS procession to the Seaman Cemetery in Savona.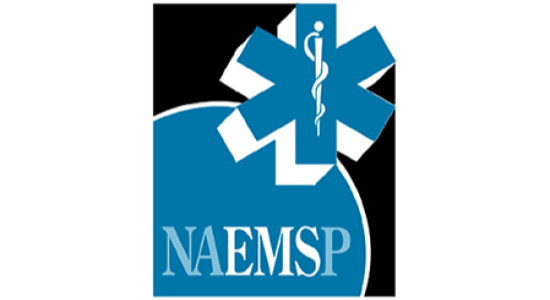 NAEMSP Introduces 2021 Board of Directors
1.22.2021
The board members were welcomed this week at the association's 2021 Annual Meeting.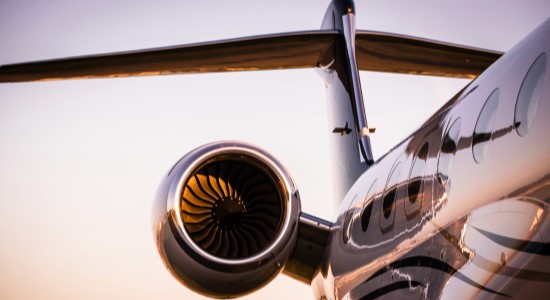 AirMed International Partners with the Pac-12 Conference for 2020-21 Season
1.21.2021
AirMed is providing air medical transportation services for Pac-12 student-athletes this season.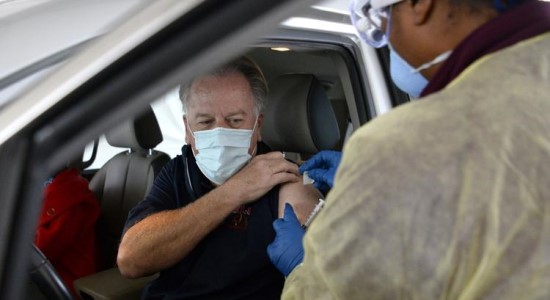 Florida Must Wait on U.S. Government for Vaccines
1.21.2021
A nationwide COVID-19 vaccine shortage is creating postponements and frustrations among Florida seniors hoping to get vaccinated against the coronavirus. This shortage affecte...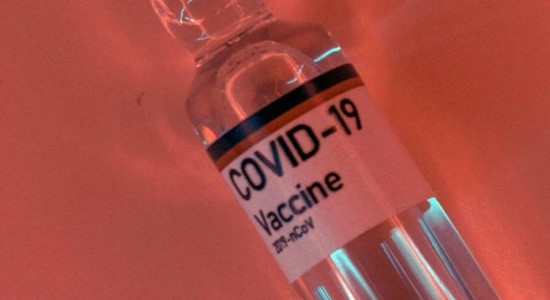 Arizona Passes 300,000 Mark in COVID-19 Vaccine Doses Administered
1.21.2021
AMR has helped Arizona reach 320,000 doses of COVID-19 vaccine administered. AMR assists at the state's first 24/7 vaccination site at State Farm Stadium where more than 46,00...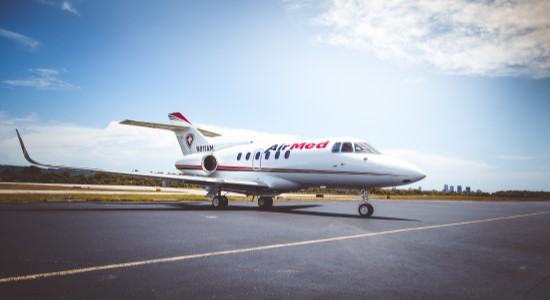 AirMed International Partners with Pac-12 Conference
1.21.2021
GMR's AirMed International is providing air medical transportation services for student-athletes of the Pac-12 Conference during the league's 2020-21 academic season.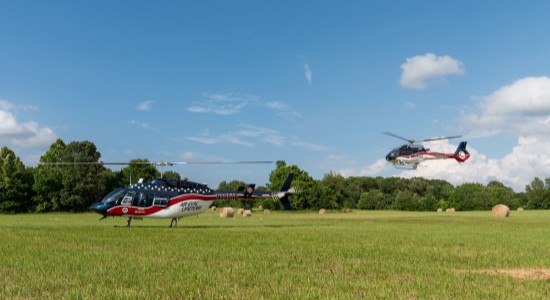 Ban on Surprise Medical Bills Could Reshape U.S. Air Ambulance Industry
1.20.2021
Several sections in the No Surprises Act focus specifically on air ambulances, making it potentially the most consequential legislation for the U.S. air ambulance industry sin...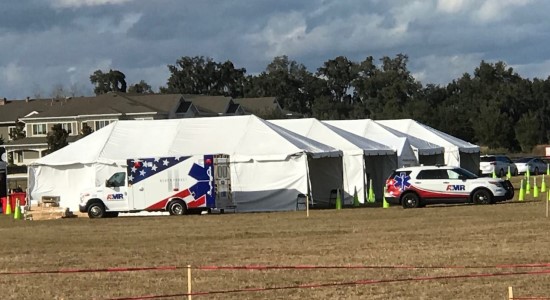 Global Medical Response Suspends COVID-19 Vaccines in Sumter County Due to National Vaccine Shortage
1.16.2021
Global Medical Response (GMR), announced today that it has suspended the operation of the mass vaccination site in Sumter County Florida due to unforeseen circumstances surrou...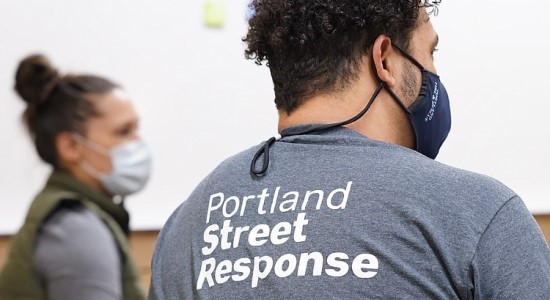 Street Response Team Begins Mission
1.15.2021
Trained health care professionals who are not members of law enforcement have started to assist people in Portland as part of an innovative non-police response to people in cr...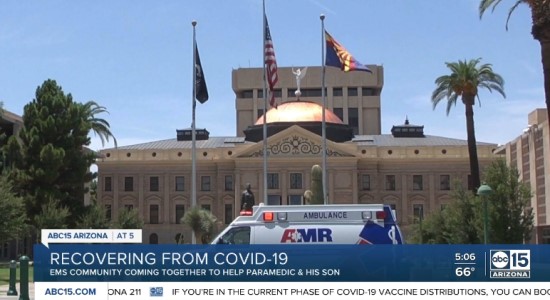 EMS Community Helps Paramedic as he and his son Battle COVID-19
1.14.2021
The EMS community is coming together to help one of their own get back on his feet after both he and his son were hospitalized with COVID-19. Garett Hensley has been a paramed...